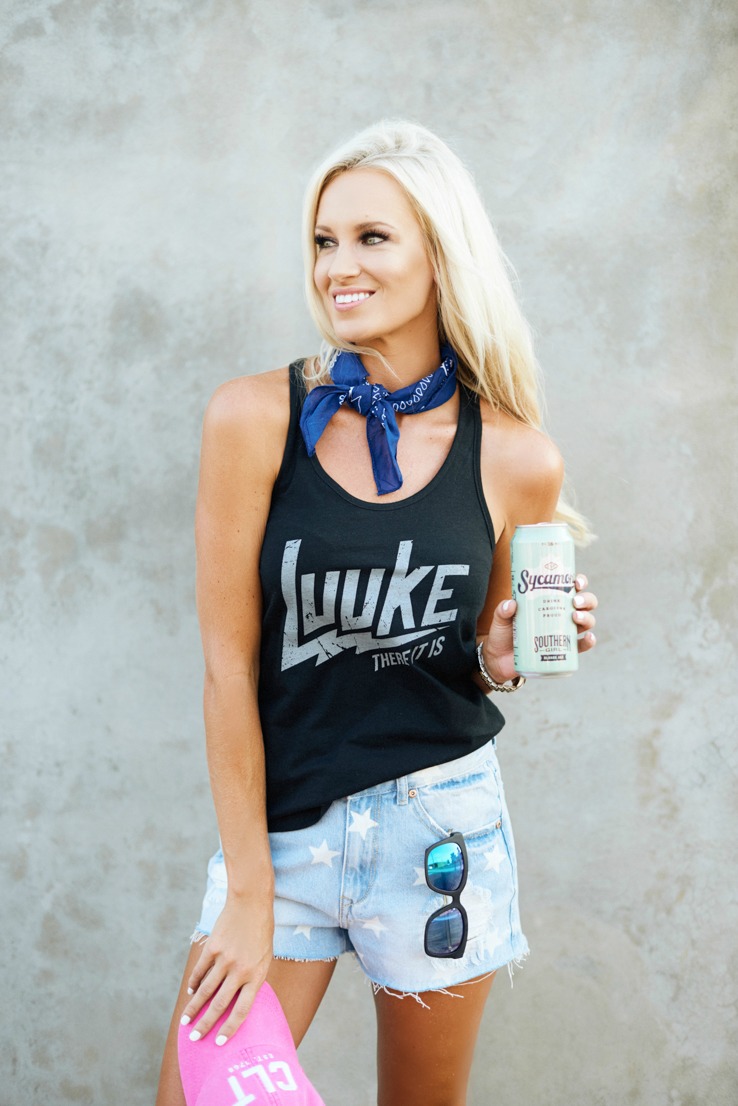 Black Tank: Girl Tribe  (15% off site with code gameday15) also available at Vestique | Star Shorts: Vestique | Converse: Nordstrom | Hat: Girltribe
Sycamore: Southern Girl American Blonde Beer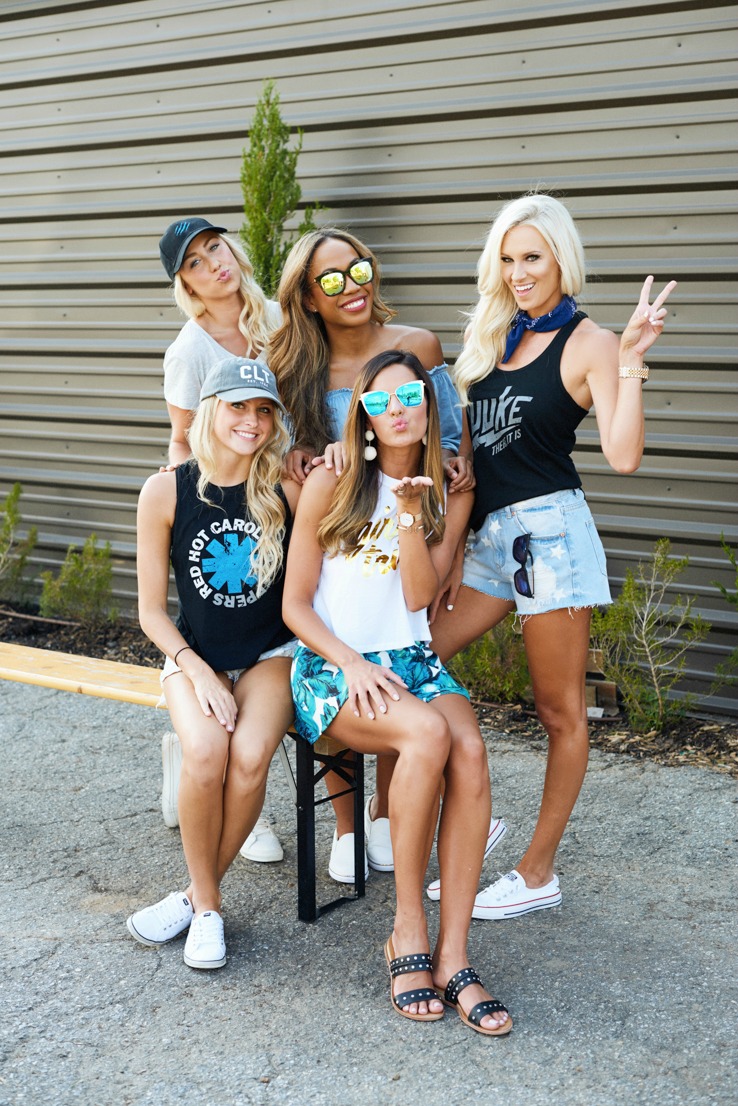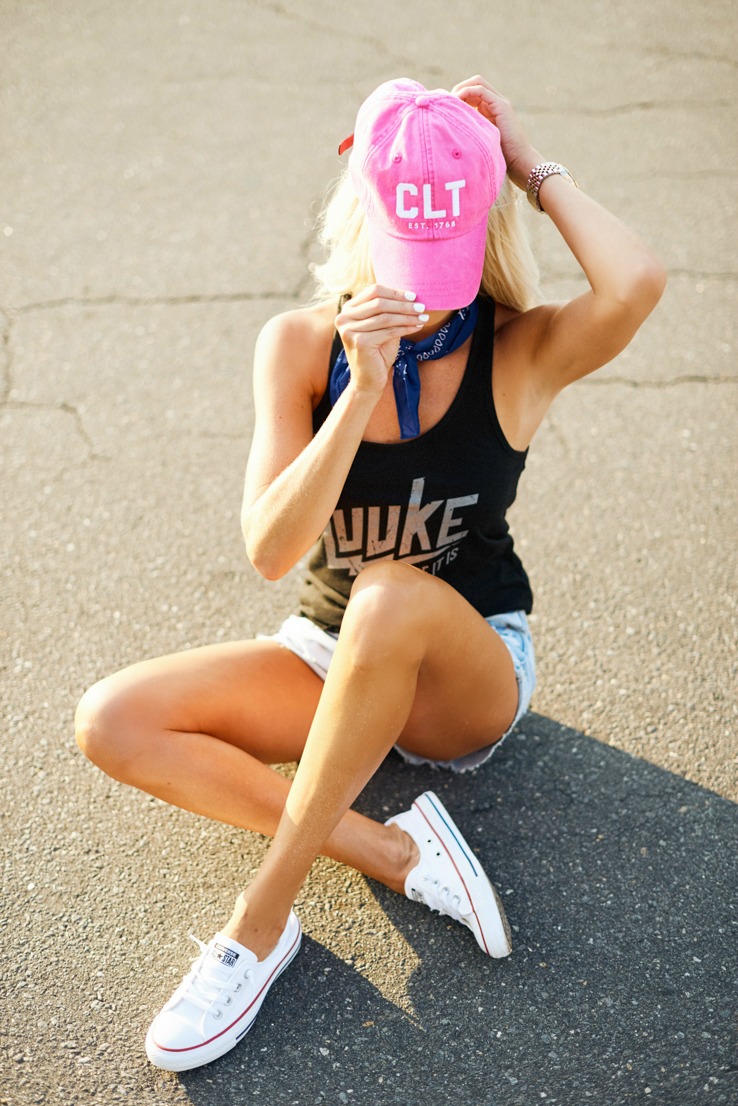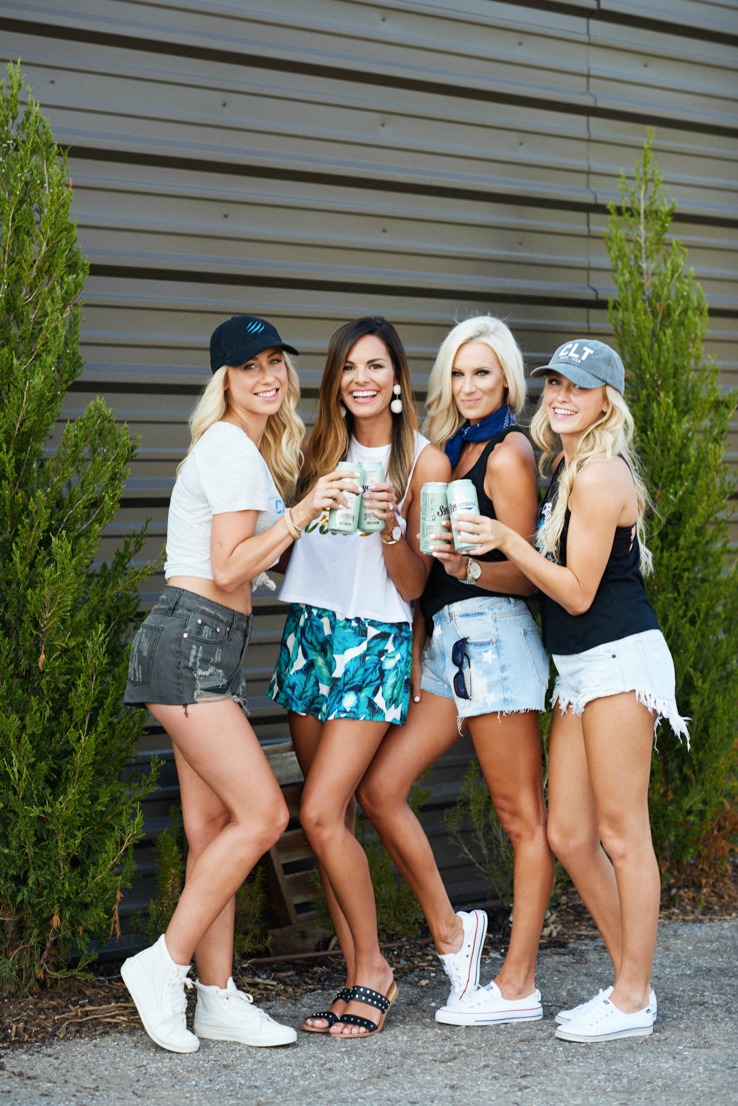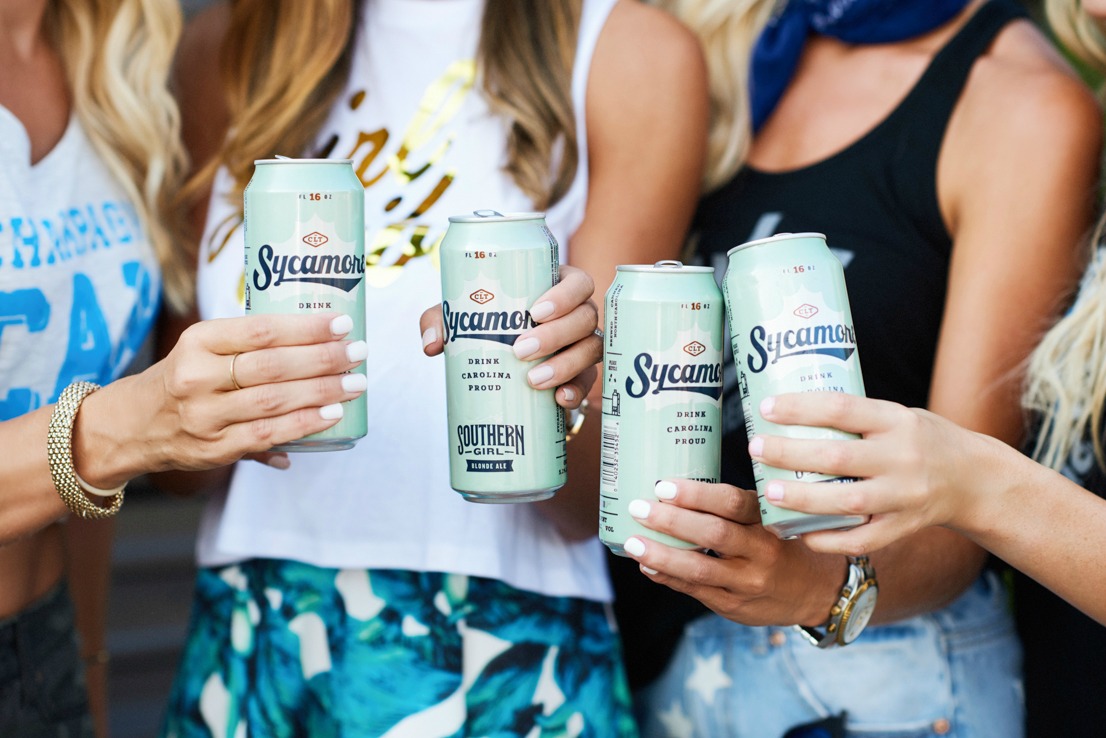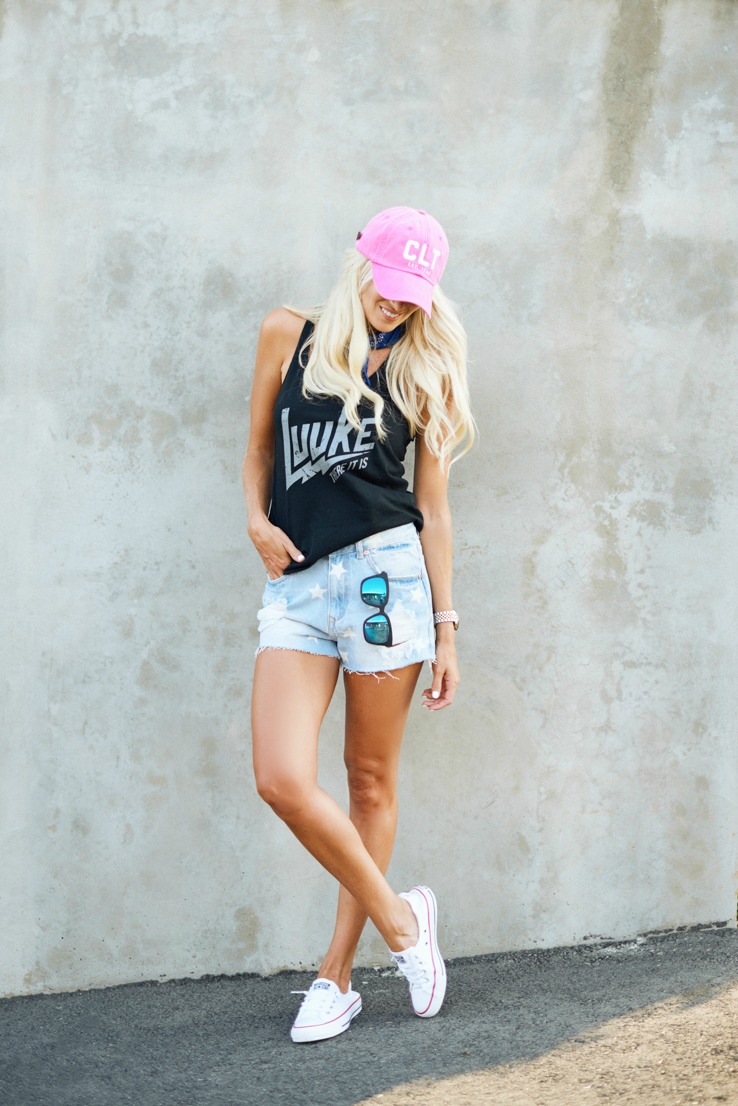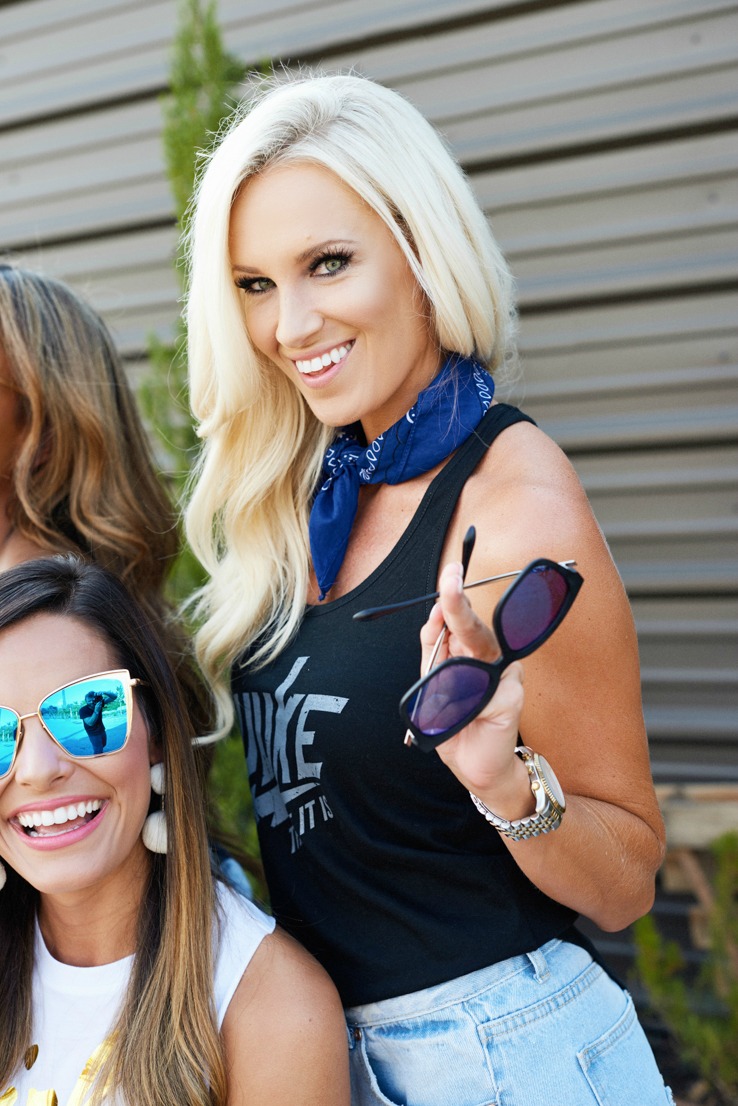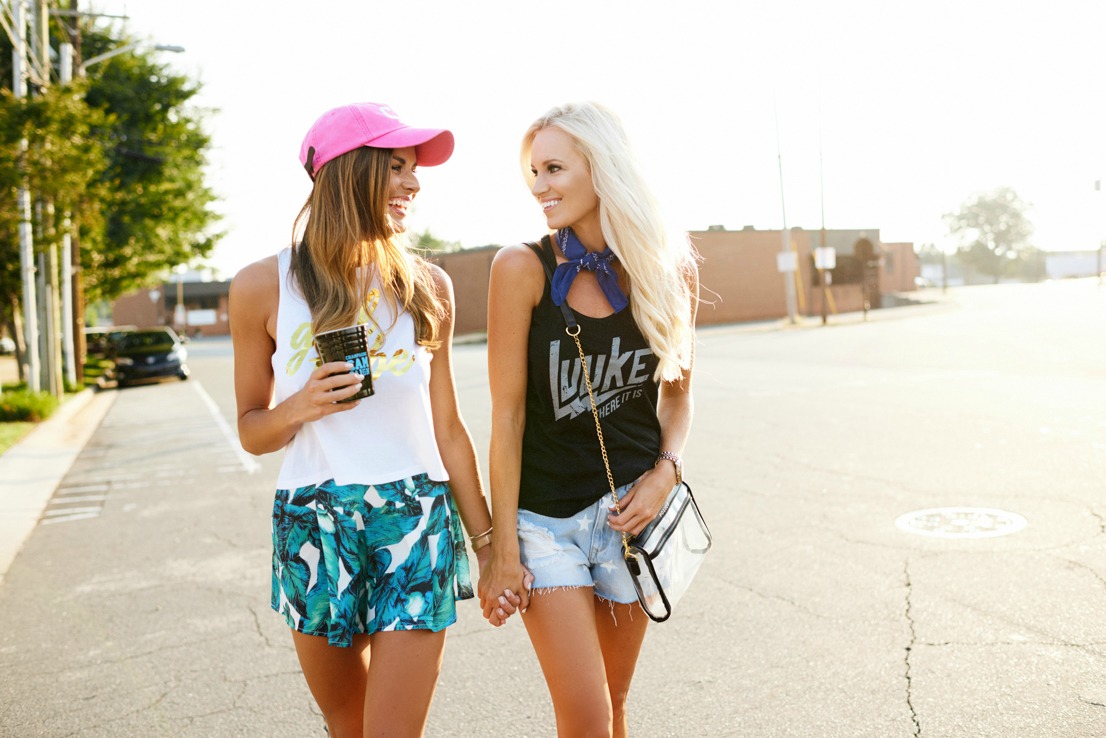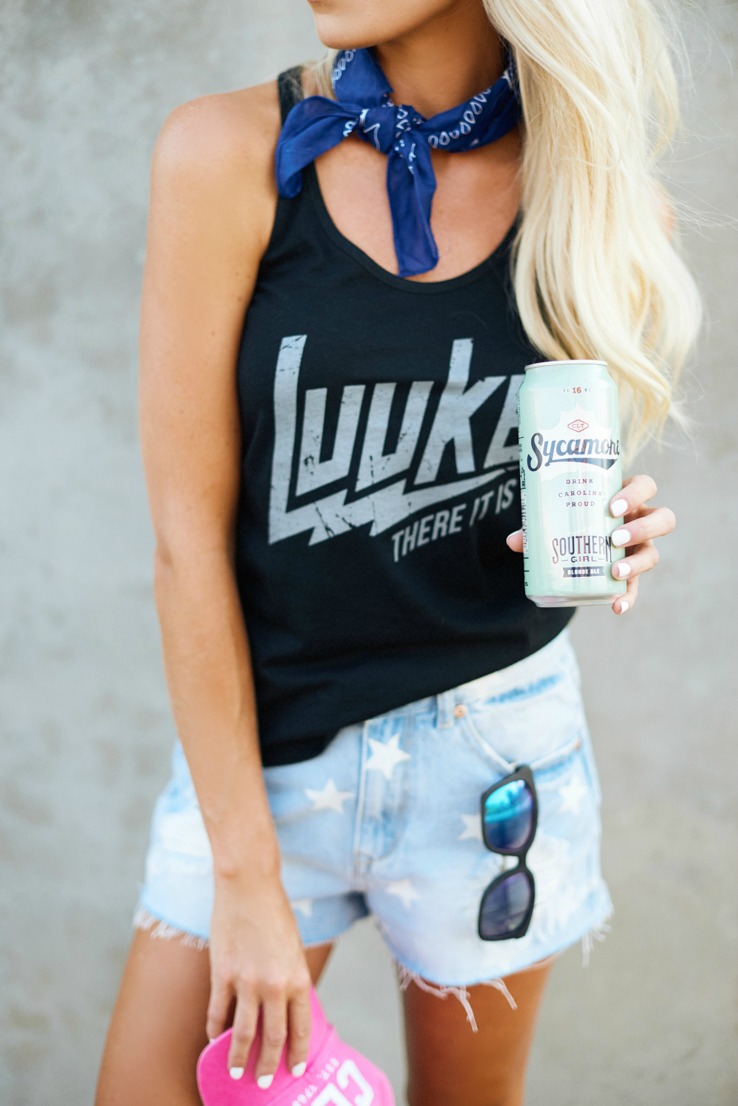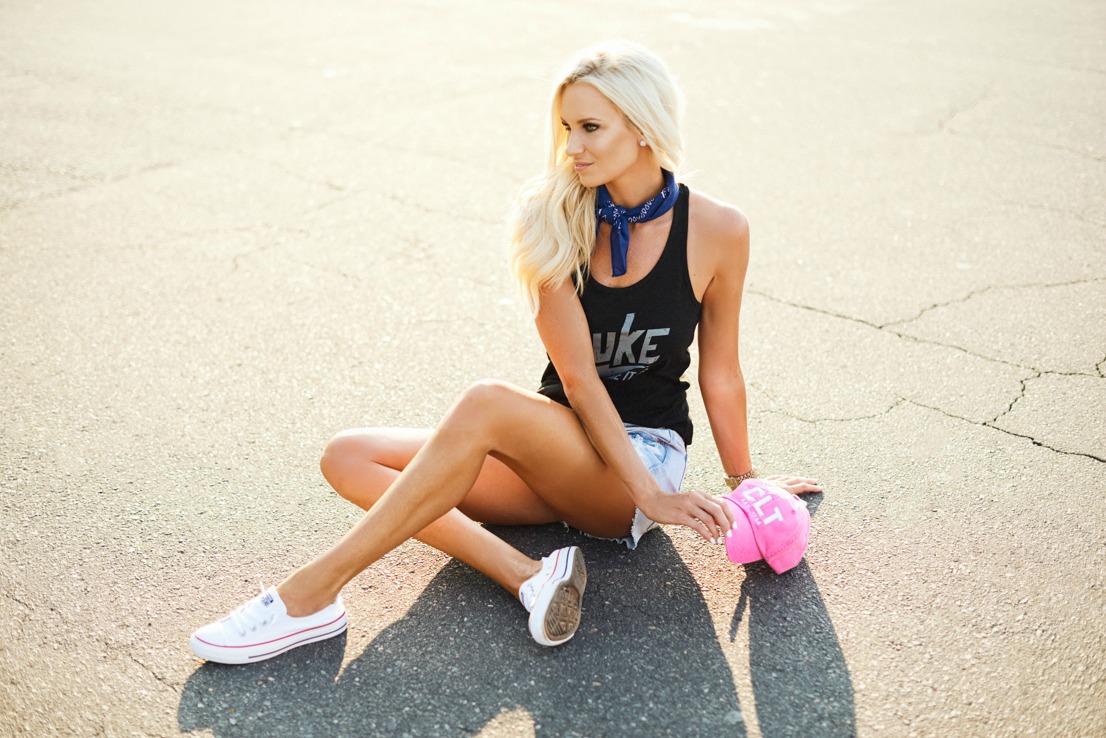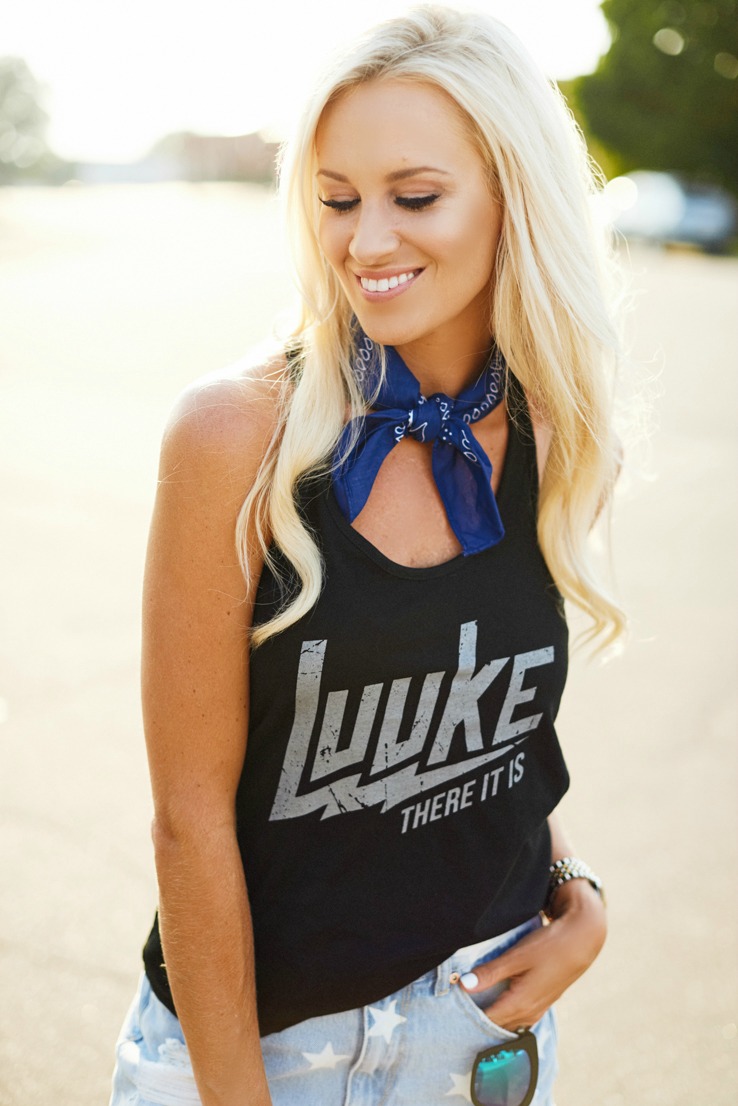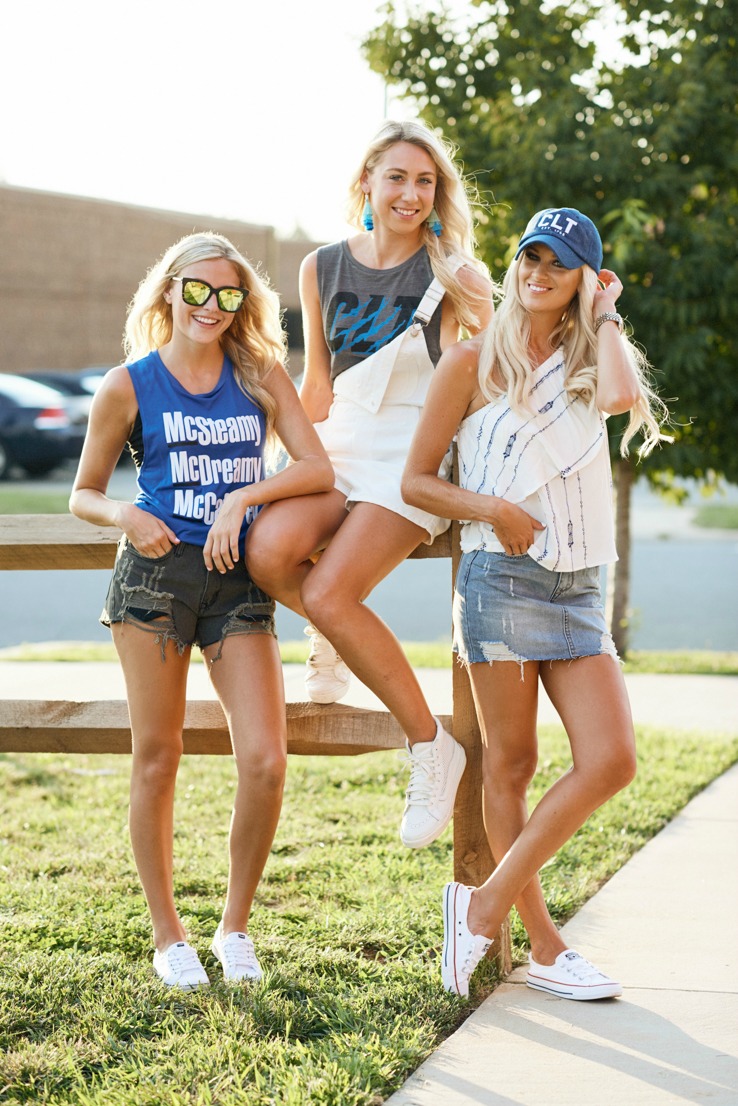 White top: Vestique | Denim Skirt:Vestique | Hat: Girltribe | Converse: Nordstrom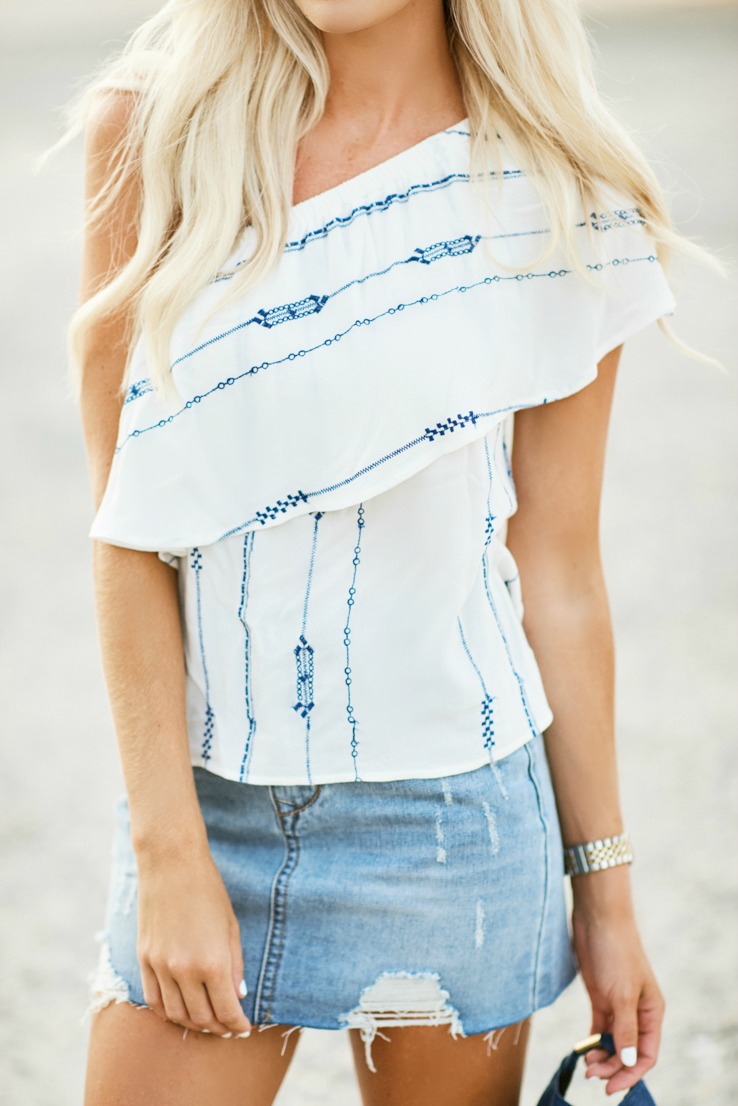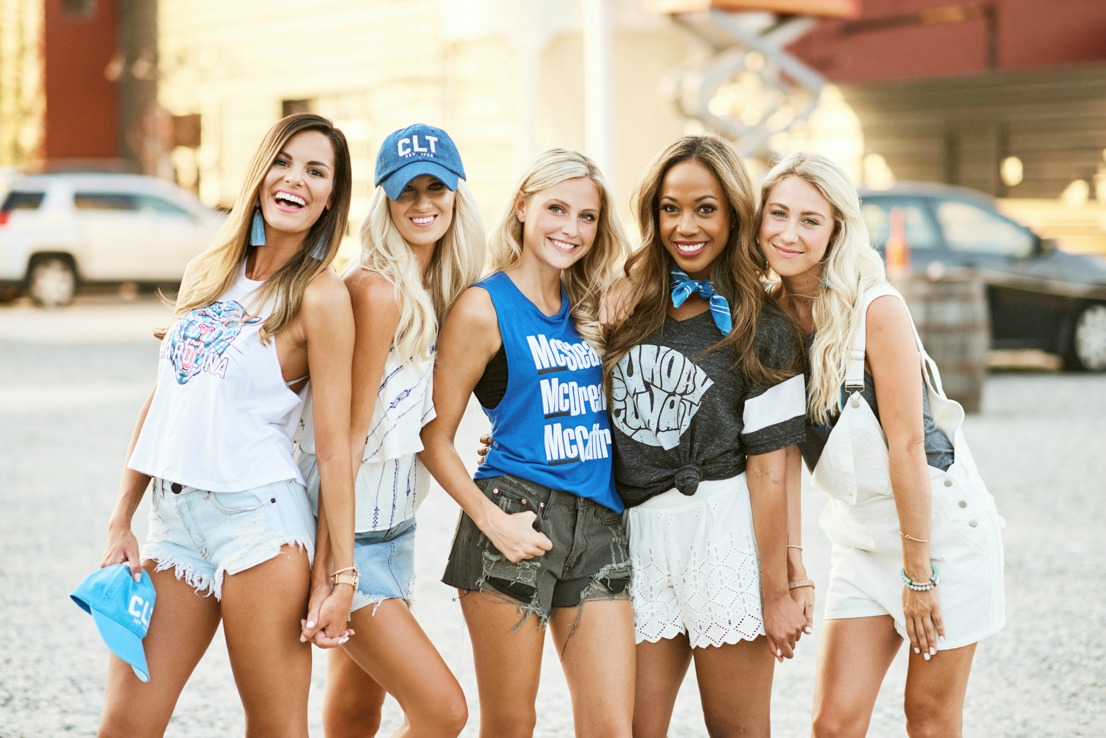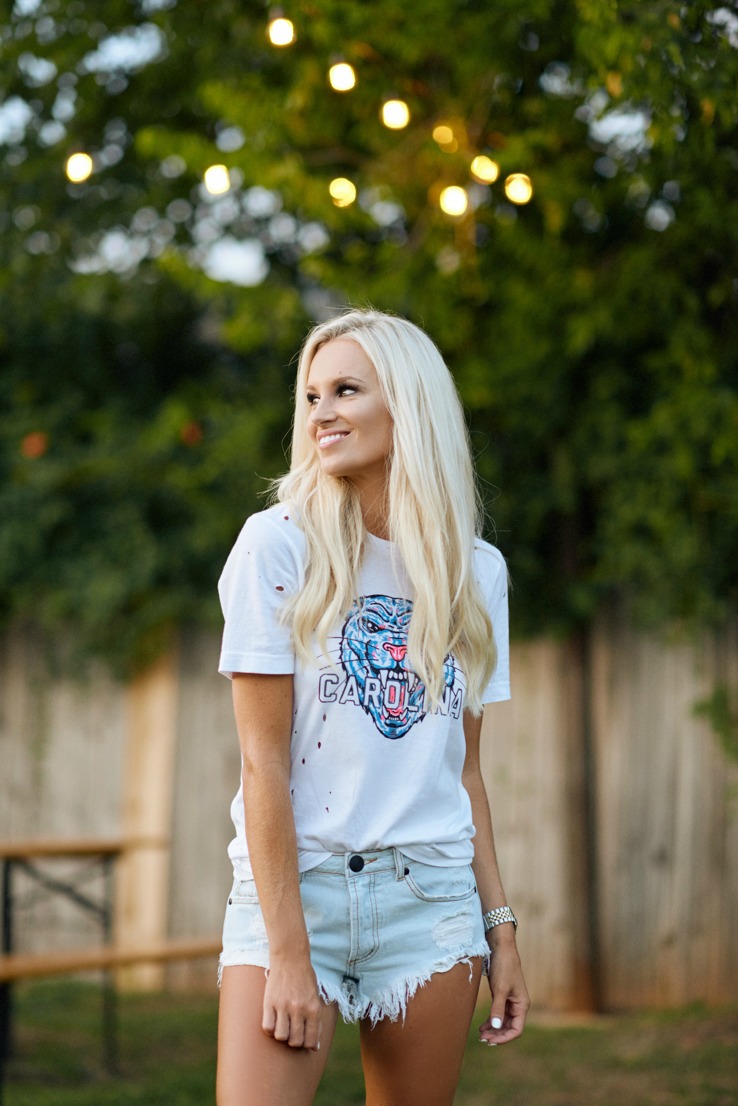 White tee: Girl Tribe (15% off site with code gameday15) Vestique | Shorts: Vestique | Converse: Nordstrom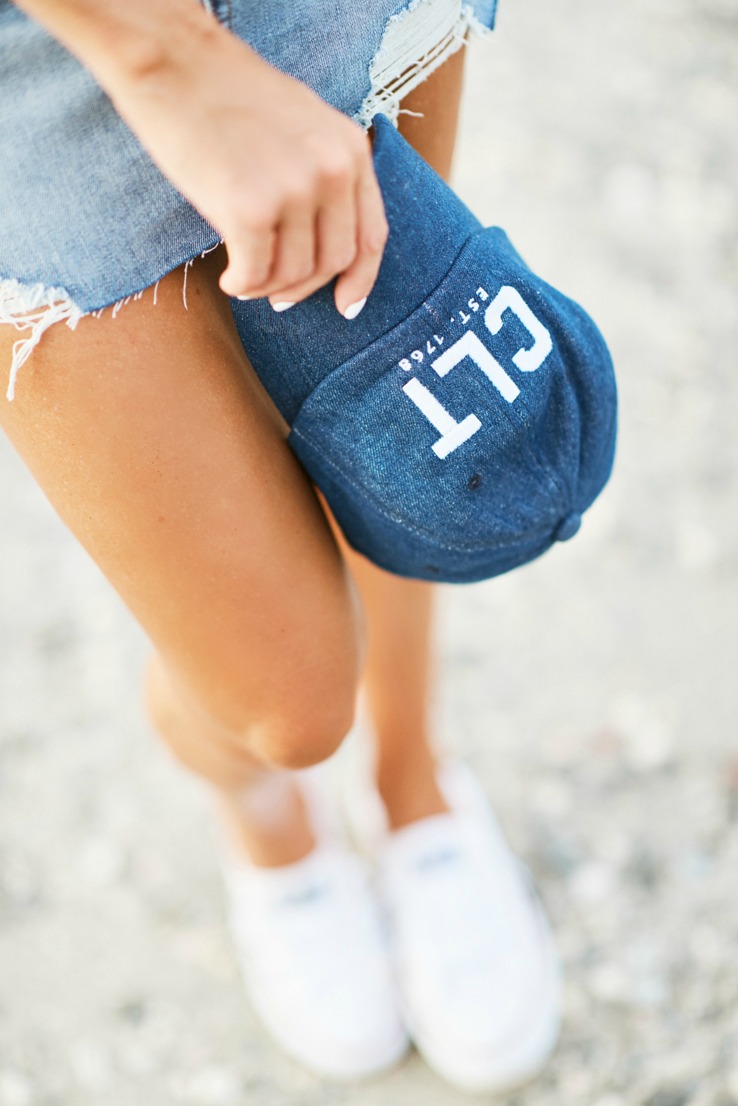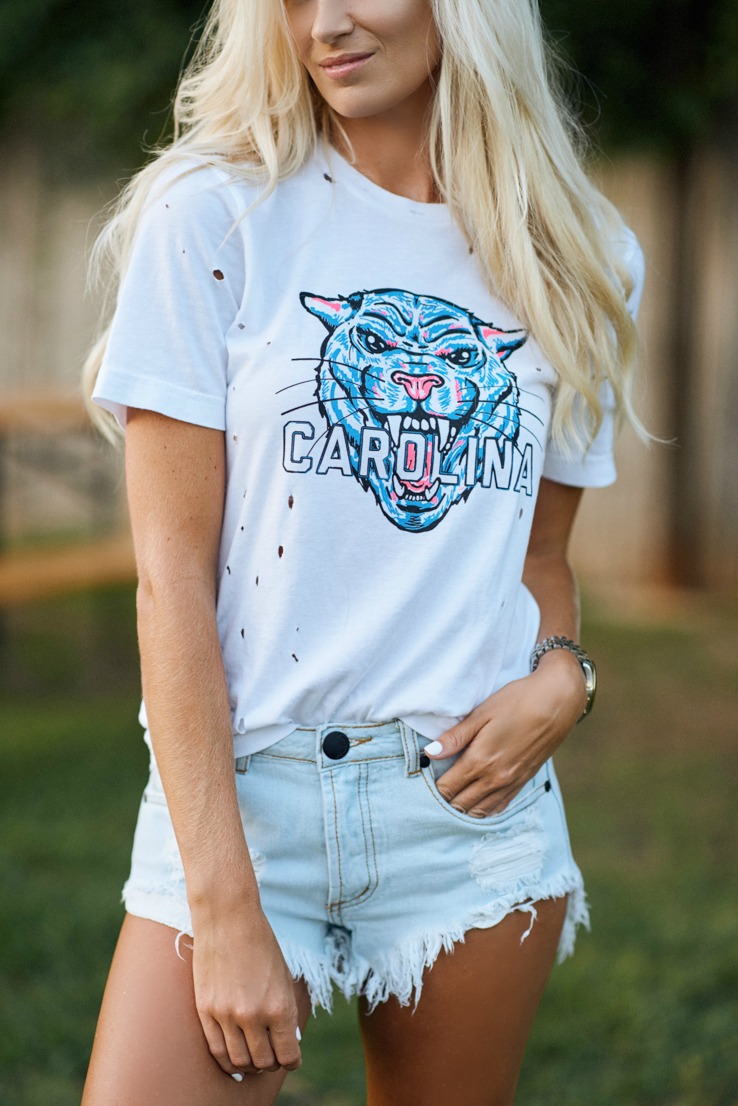 Photography by Jim Trice
Who's ready for football season, this girl is I can tell you that! It was so fun shooting this fun project with my favorite Carolina girls, Girl Tribe & Vestique! They carry the cutest game day apparel along with so many other great goodies, be sure to pop over and check them out!
Today only at Girl Tribe! Take (15% off site with code gameday15)
What team are you rooting for this year?!
Panthers all the way!