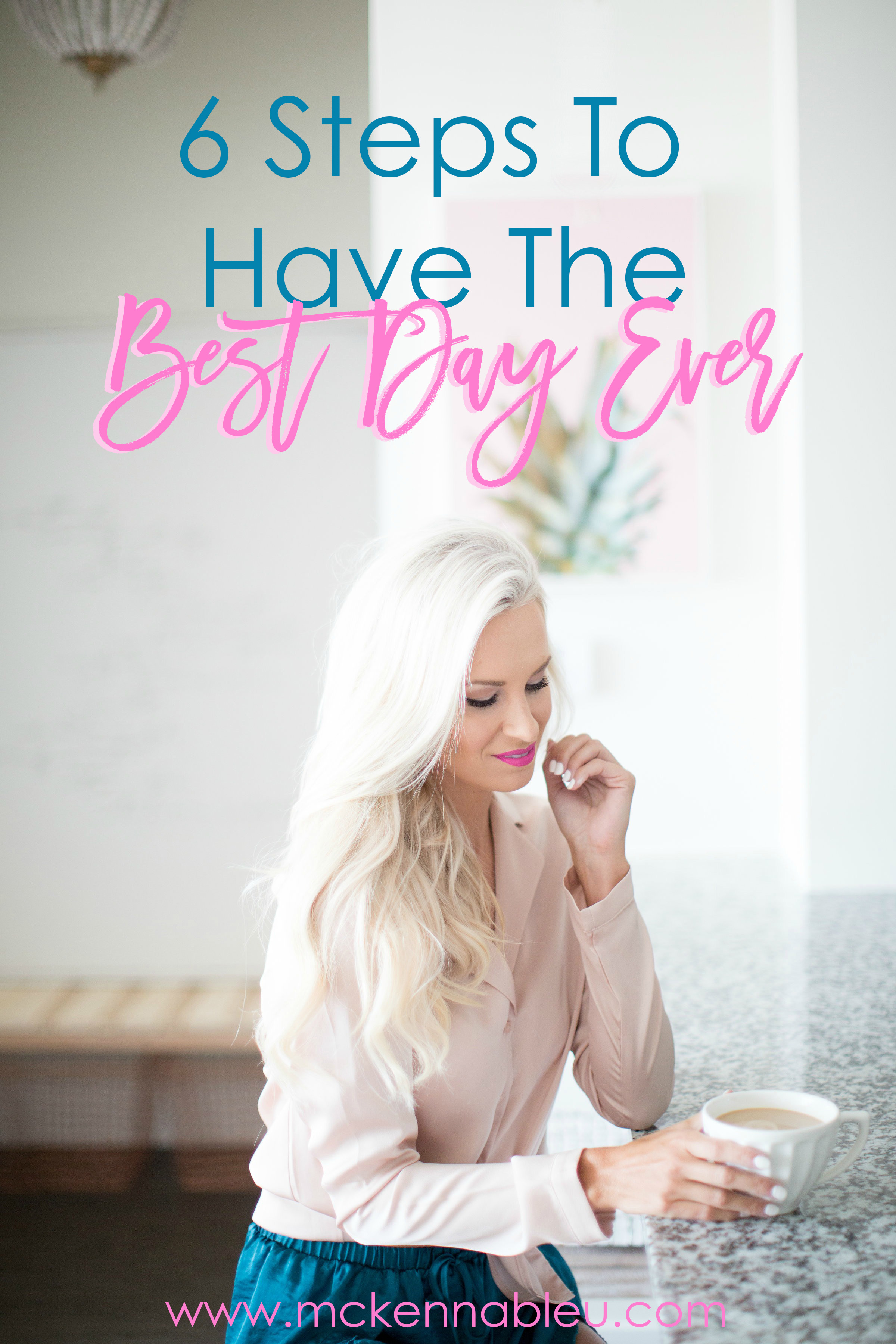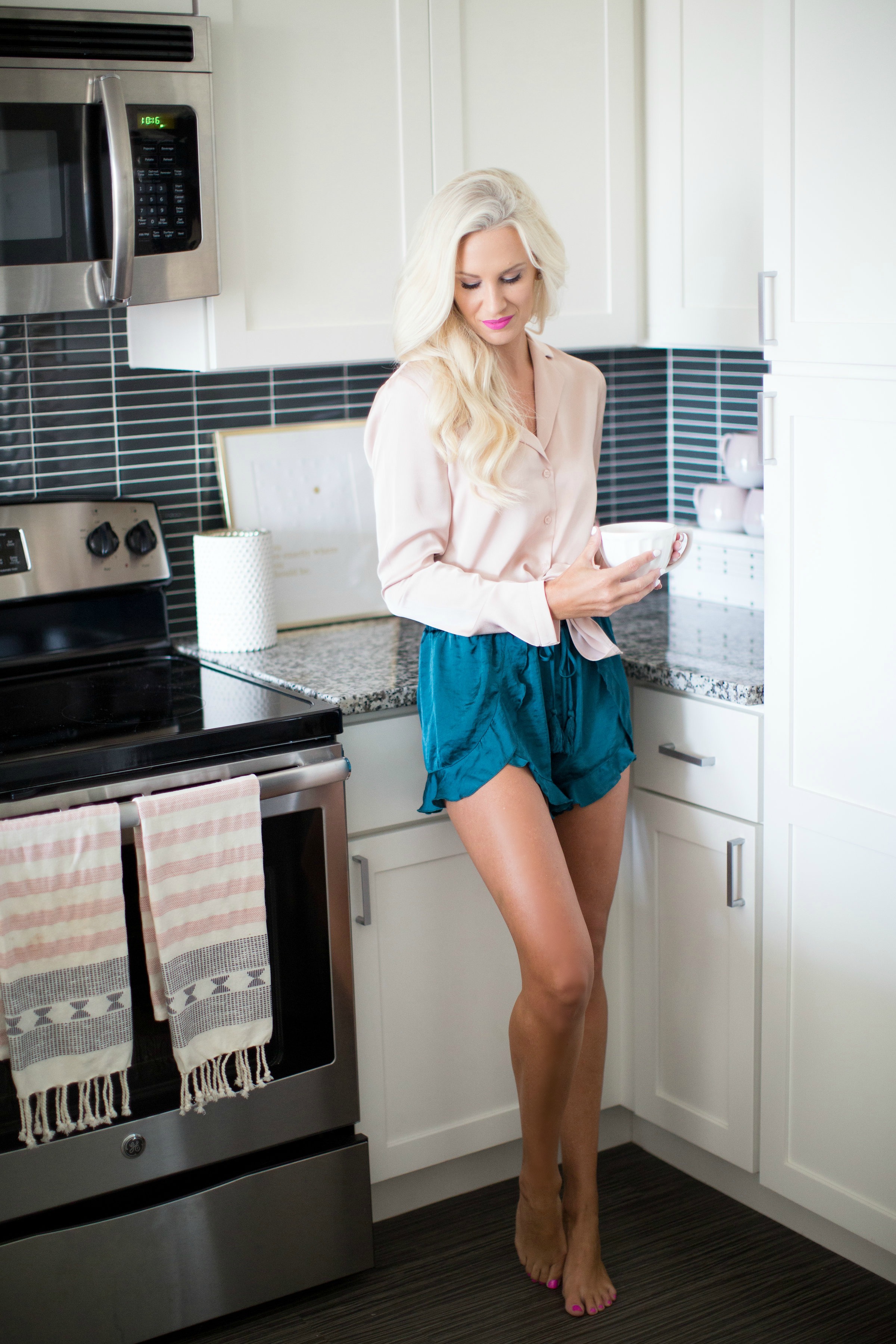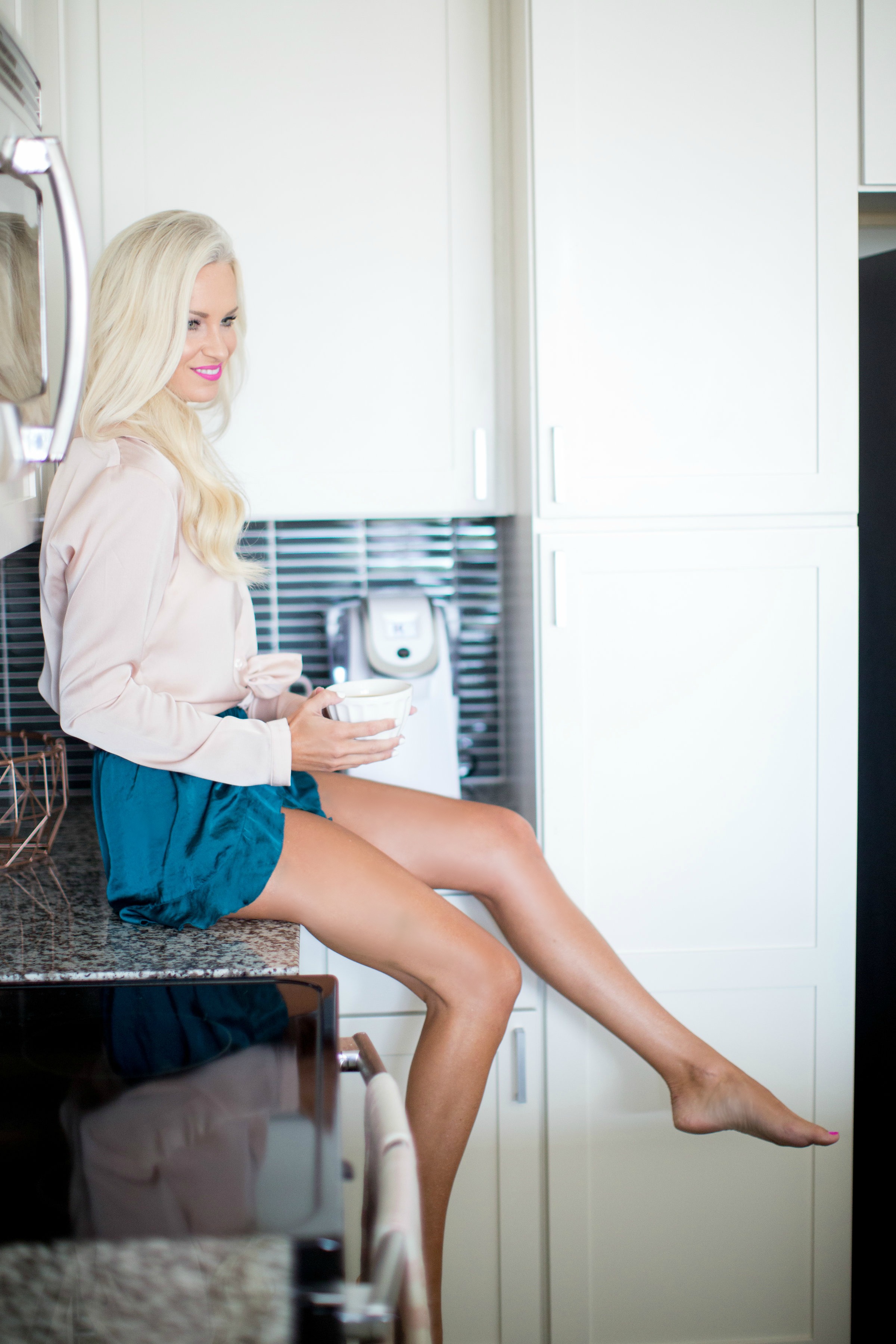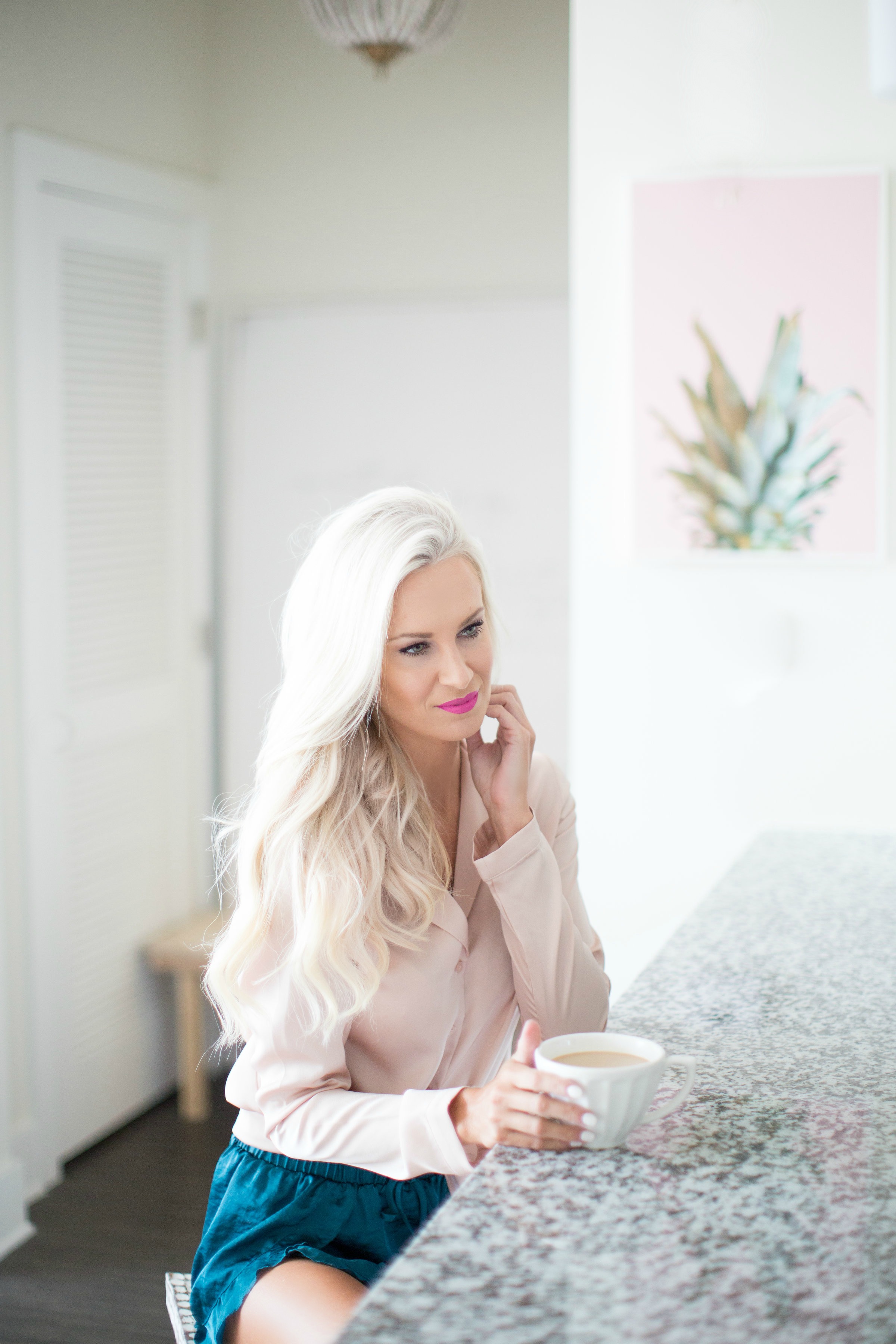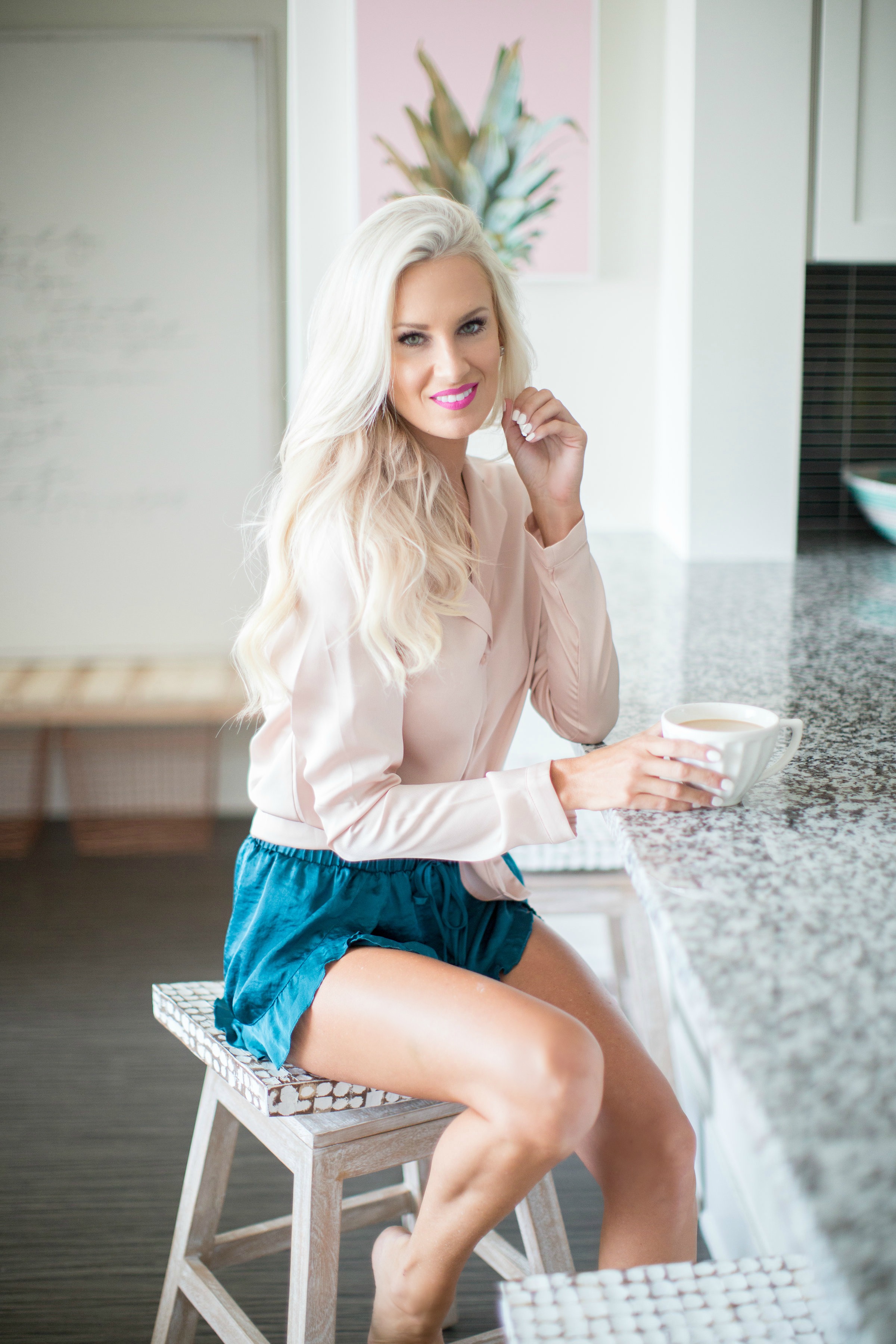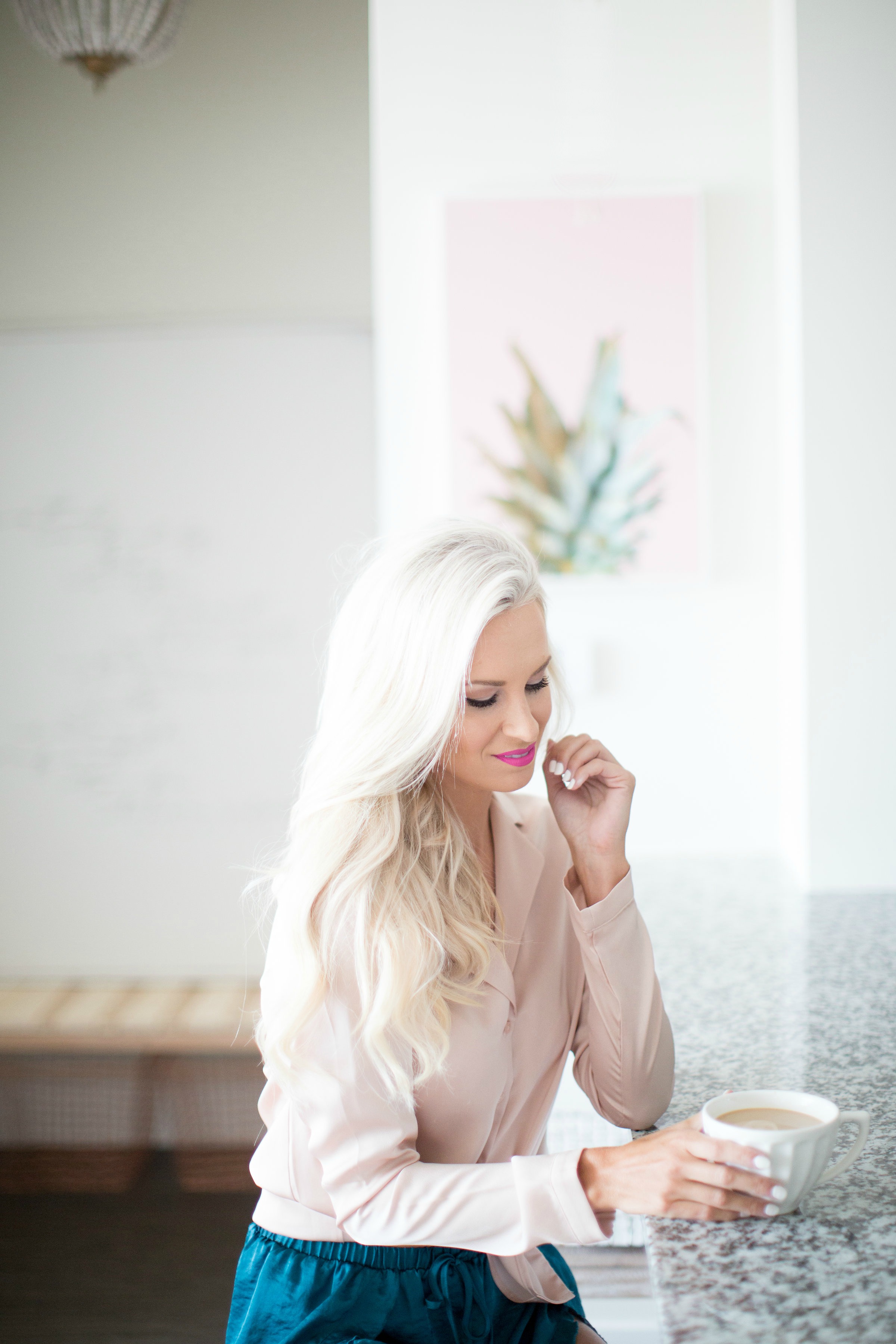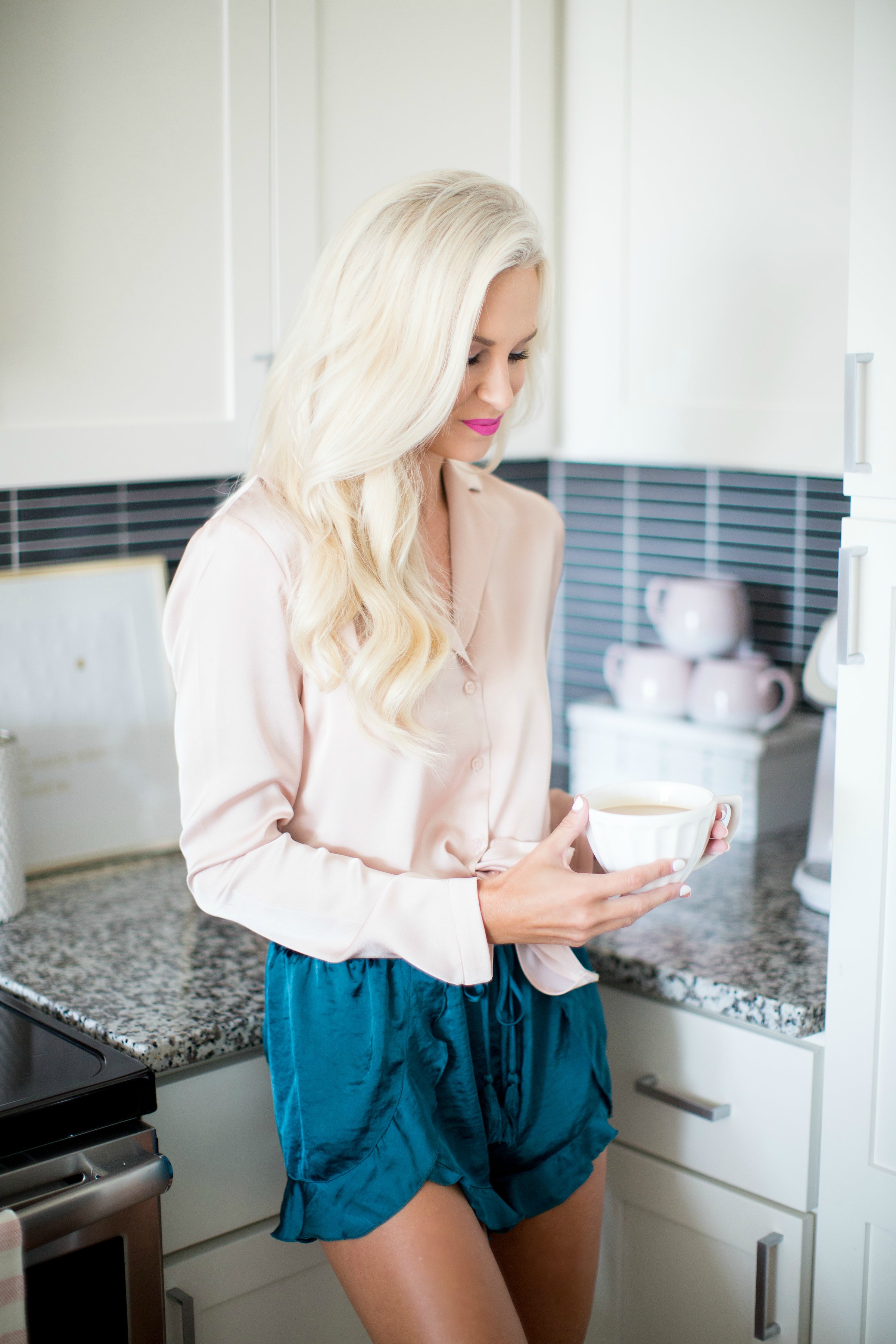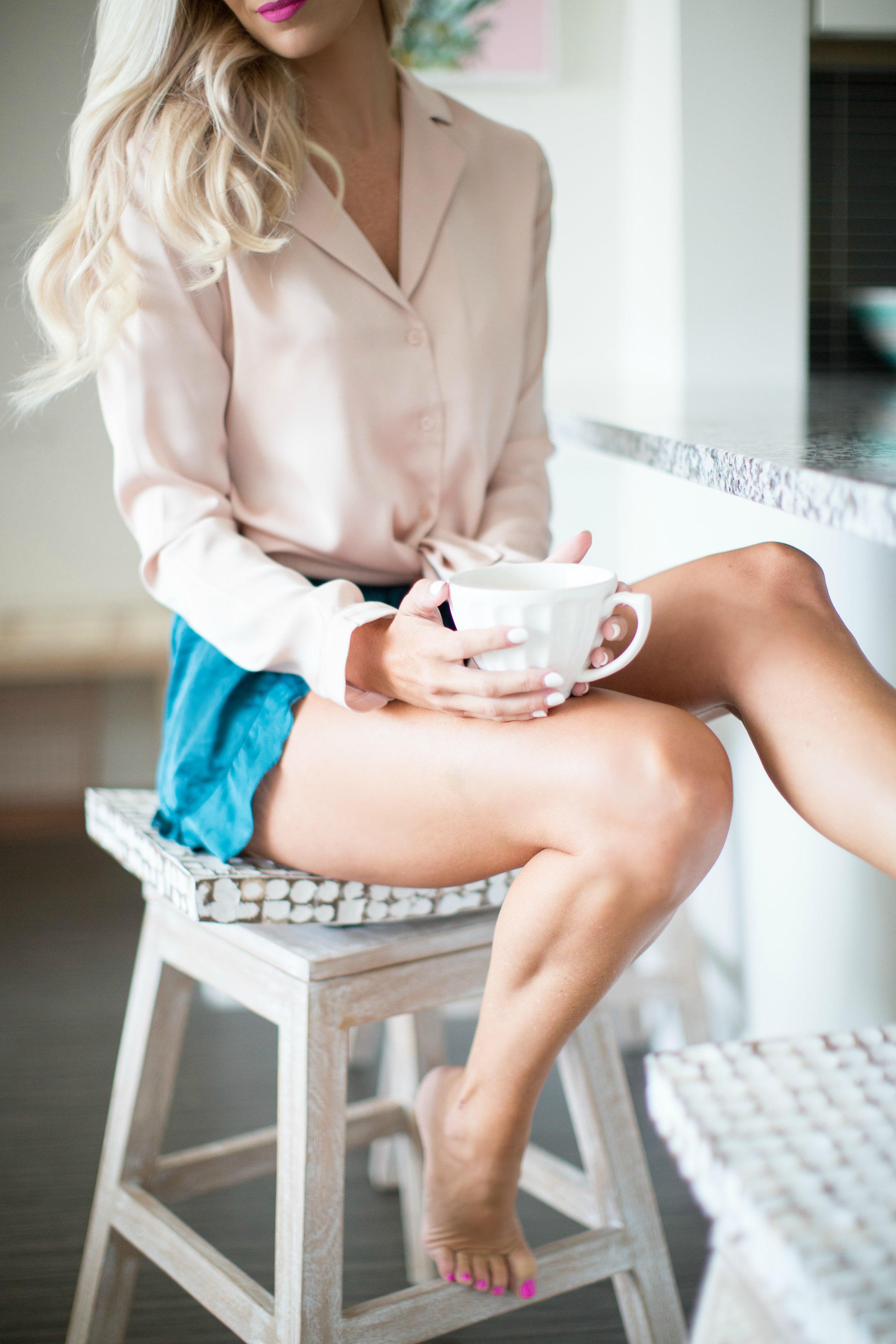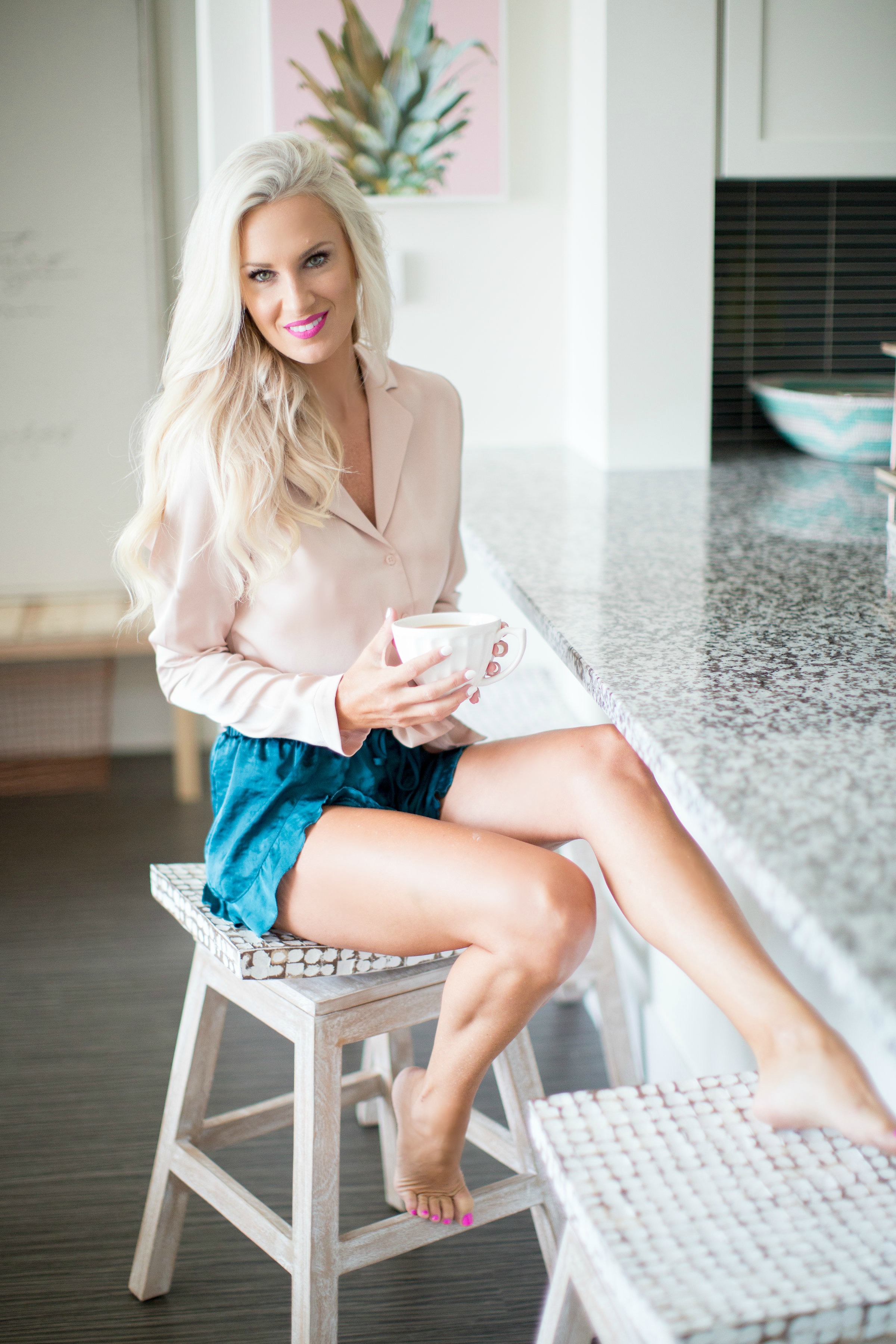 Photography by Paige Winn
Top: WAYF | Shorts: Free People, similar here & here | Lipstick: MAC – Full Fuchsia

Stools: Hayneedle | Mug: Anthropologie | Keurig: Bed Bath & Beyond | Pineapple Print: Minted, similar here & here

1. Wake up early | As tempting as it is to hit to keep hitting the snooze button, getting up early gives you so much more time to get things done and have a successful day. Give yourself more time in the day to be awesome and do something worthwhile.
2. Drink warm water with lemon | Absorb the vitamin C! Drinking warm water with lemon in it gives your body the chance to flush out your system and rehydrate itself! The added lemon can be an immune boost in the morning.
3. Make yourself a good healthy breakfast | The most important meal of the day! A good healthy breakfast is just what you need to get going in the morning.
4. Coffee | I NEED my coffee! My Keurig is my lifesaver for making a quick cup to go in the morning.
5. Get your body moving | Do some cardio in the morning! Getting yourself to the gym and exercising gives you the energy you need to have a good day. Stretch your muscles! Your body will thank you later.
6. Plan out your day | I love having a schedule to organize my priorities and get what I need to done in the day. I always carry my planner around with me and make a checklist to help me stay productive throughout the day!