Last month my girlfriend and I escaped for a weekend getaway to the every so dreamy city of Savannah, Georgia.
Savannah is many things, charming, picturesque, full of culture, friendly and overall just truly stunning. Can you just look at these trees? I could get lost in every square of the city, absolutely breathtaking.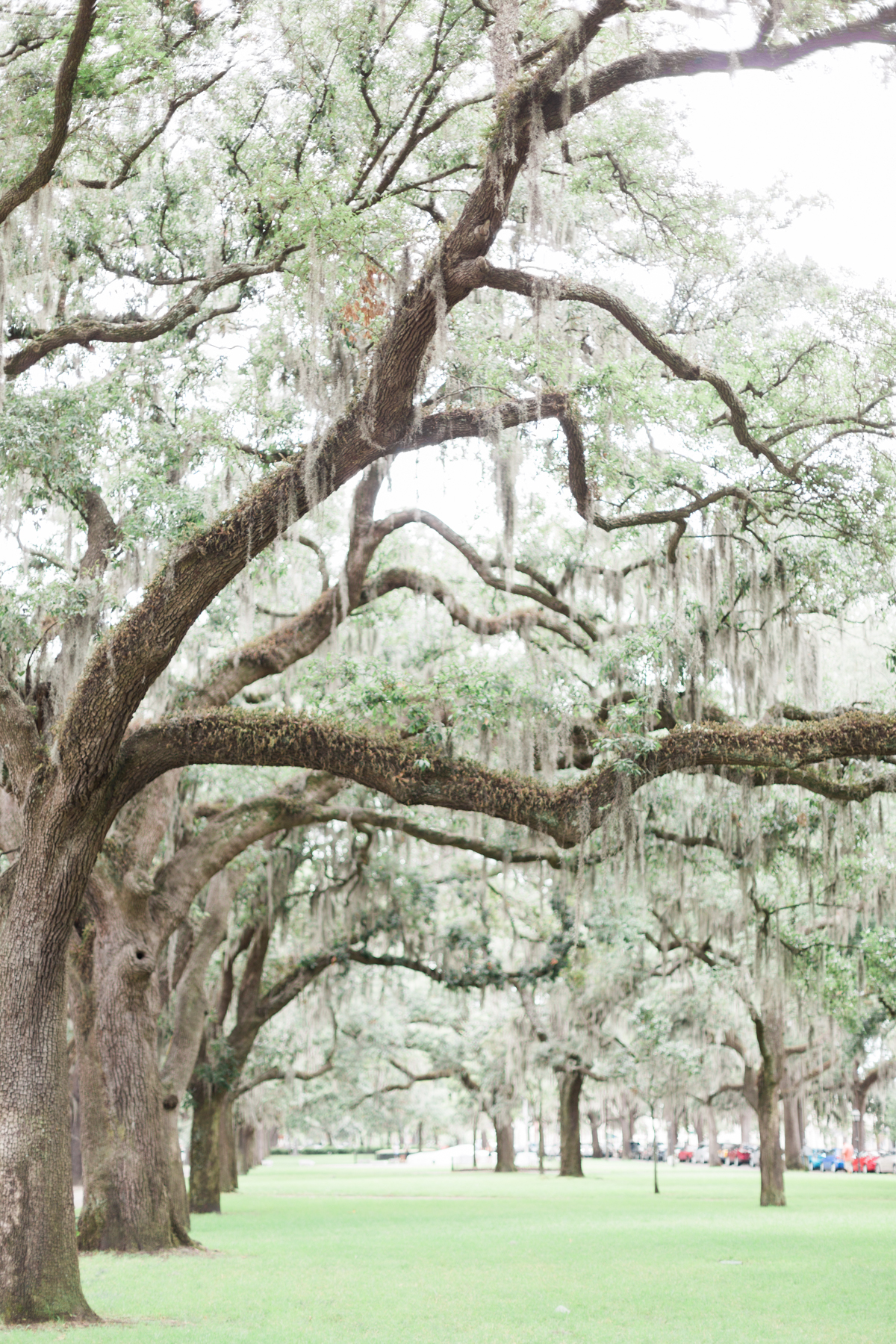 "With its pedestrian-friendly layout and innovative urban design, Savannah serves as a balm for the senses. The city of Savannah inspires visitors with its emerald tree canopy, quaint cobblestone streets and majestic architecture. Take the time to wander off the beaten path and experience the history, beauty and charm of this beloved coastal city. With blooming azaleas and a fun line-up of festivals, Savannah really comes to life in the spring and the city is vibrant with color." Savannah.com sums it up perfectly.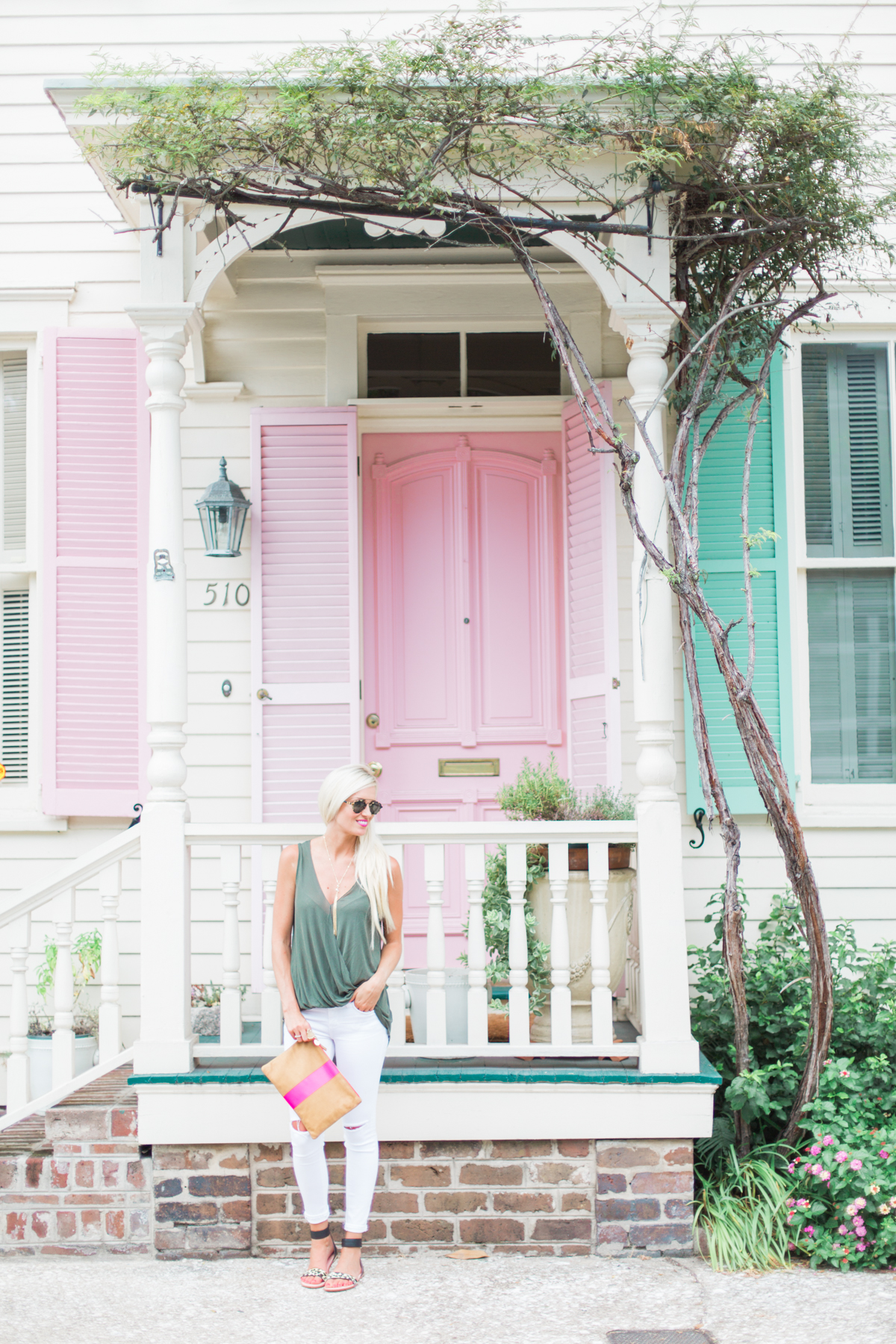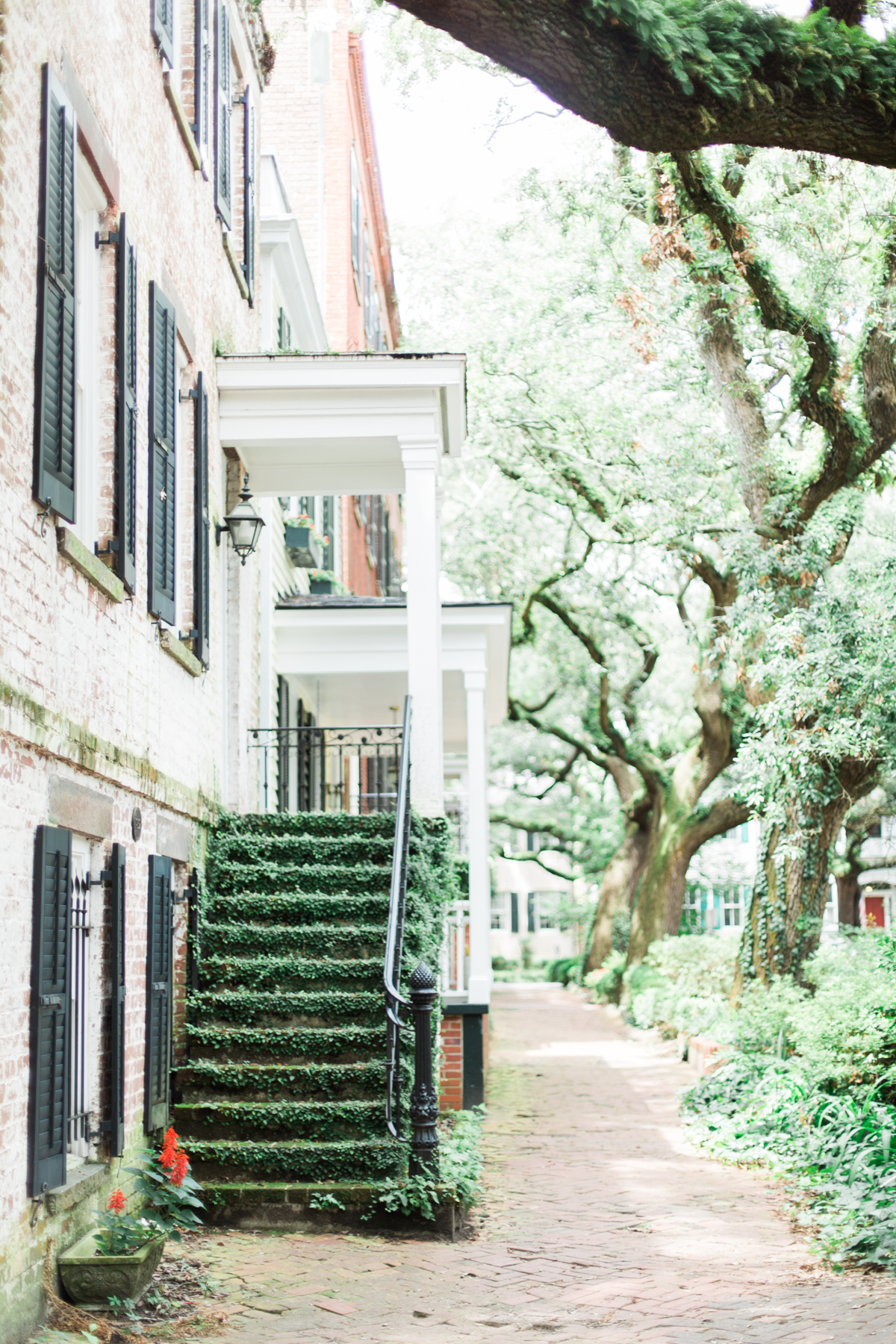 Where to Stay:
 Savannah offers everything from big chain hotels to small boutique ones, which I usually prefer. We ended up booking at Bohemian Hotel Savannah Riverfront. Which was recently voted "Top 30 Hotels in the South" and after our stay I can certainly see why!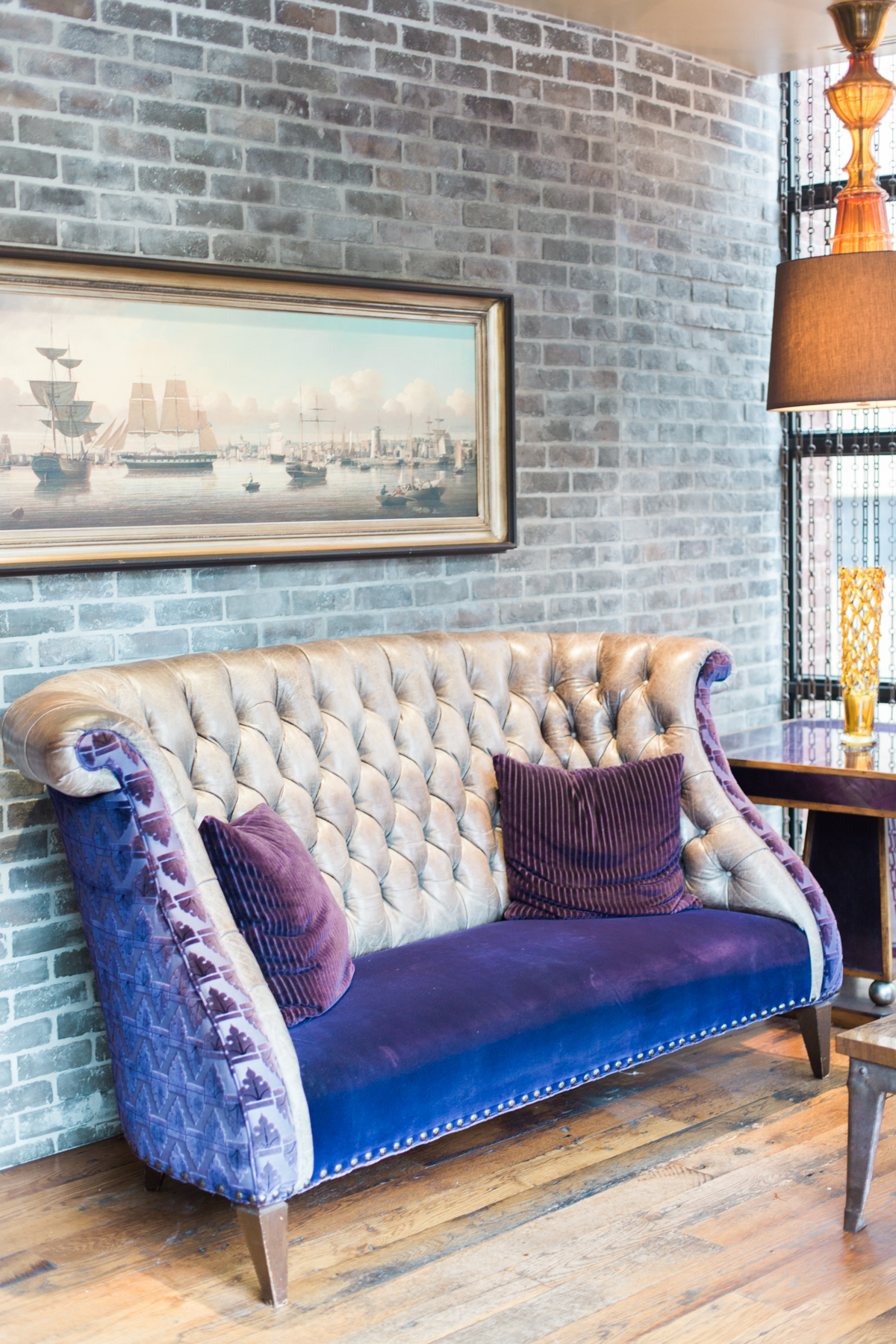 We stayed in one of the river front rooms with a gorgeous view of the Savannah river. The décor in this hotel is beyond stunning. Gothic vintage with touches of modern style. Endless amounts of driftwood, brass, leather and velvet. I wish Mr. Bleu could have seen this place, this masculine feel is right up this alley. Look how amazing these headboards are? Or the entire room for that matter…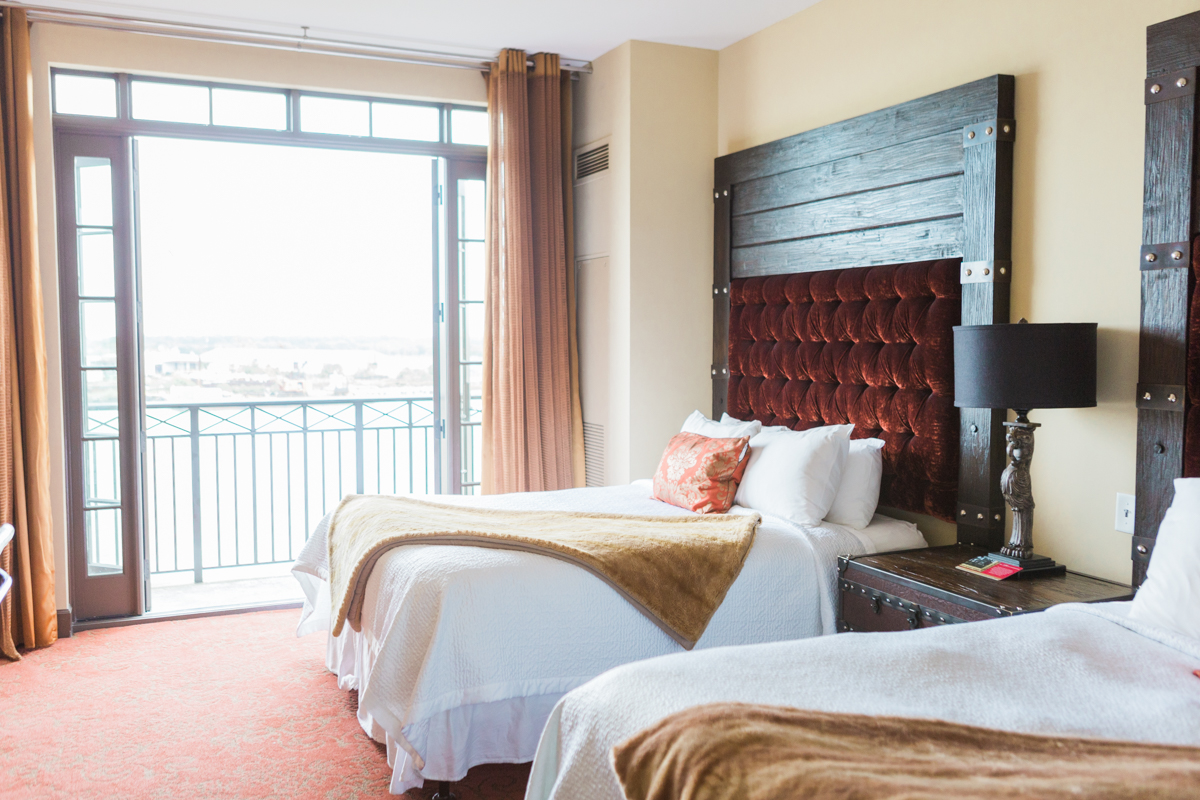 Can we also talk about this amazing roof top bar, Rocks on the Roof?! Loving the oyster shell chandelier's, how cool!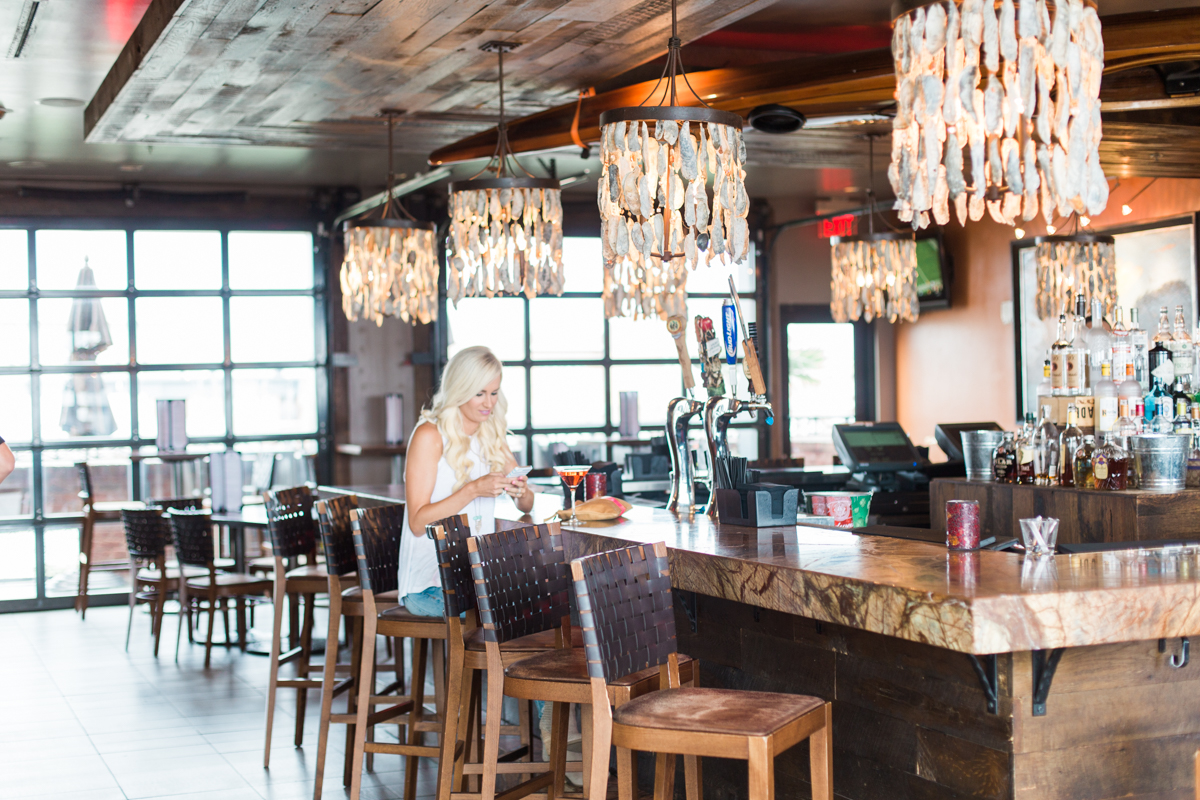 Another great option to stay is The Bohemian's sister hotel, Mansion on Forsyth Park. One of the city's most recognized, iconic hotels. This property has the look and feel of a famous museum but not the stuffy one you can't sit and relax in. The stunning lobby says it all, a must see for yourself! Both hotels are the perfect spots to book and/or visit during the Savannah Food and Wine Festival happening Nov. 9-15, 2015! It's going to be a great event you will not want to miss, you may even see me there! 
What to See/Do:
I highly recommend the hop on and off the tour bus. It is a wonderful way to get a good overview of Savannah's historical district with knowledgeable guides who know the ends and outs of  Savannah's history.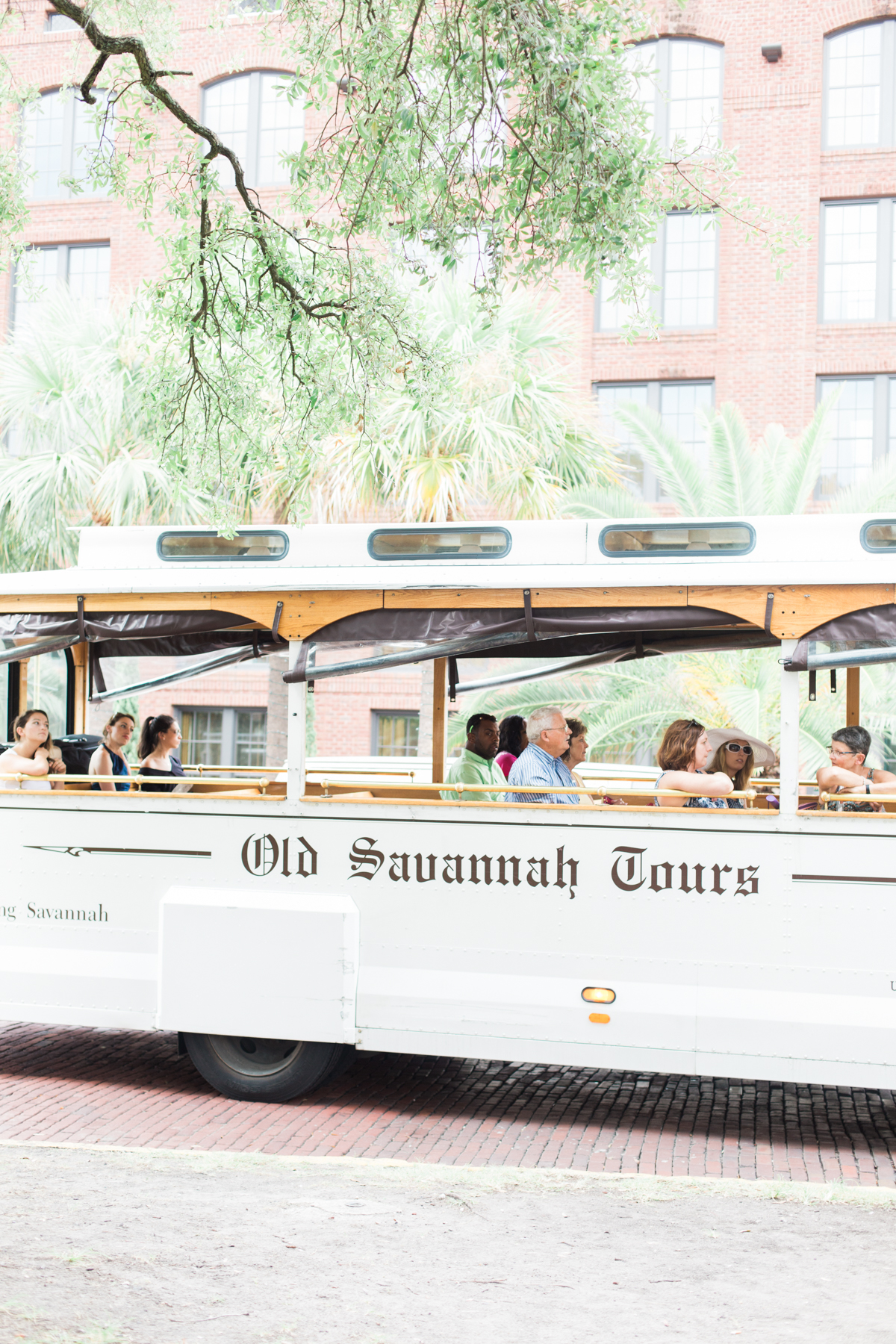 Forsyth Park: This is Savannah's most beloved square in the city. Surrounded by historic homes, hotels, restaurants and other local attractions. This park was also featured in the movie Midnight in the Garden of Good and Evil. Great spot for photos and a little rest under the shaded moss trees.
Savannah Historic District- Walking around the district offers the opportunity to experience the sounds and feel of old Savannah. All of the old homes and buildings and the squares make this one amazing city to explore. The historic district is quaint with a feeling of the old South. A trolly ride and a mint julep makes for the perfect day!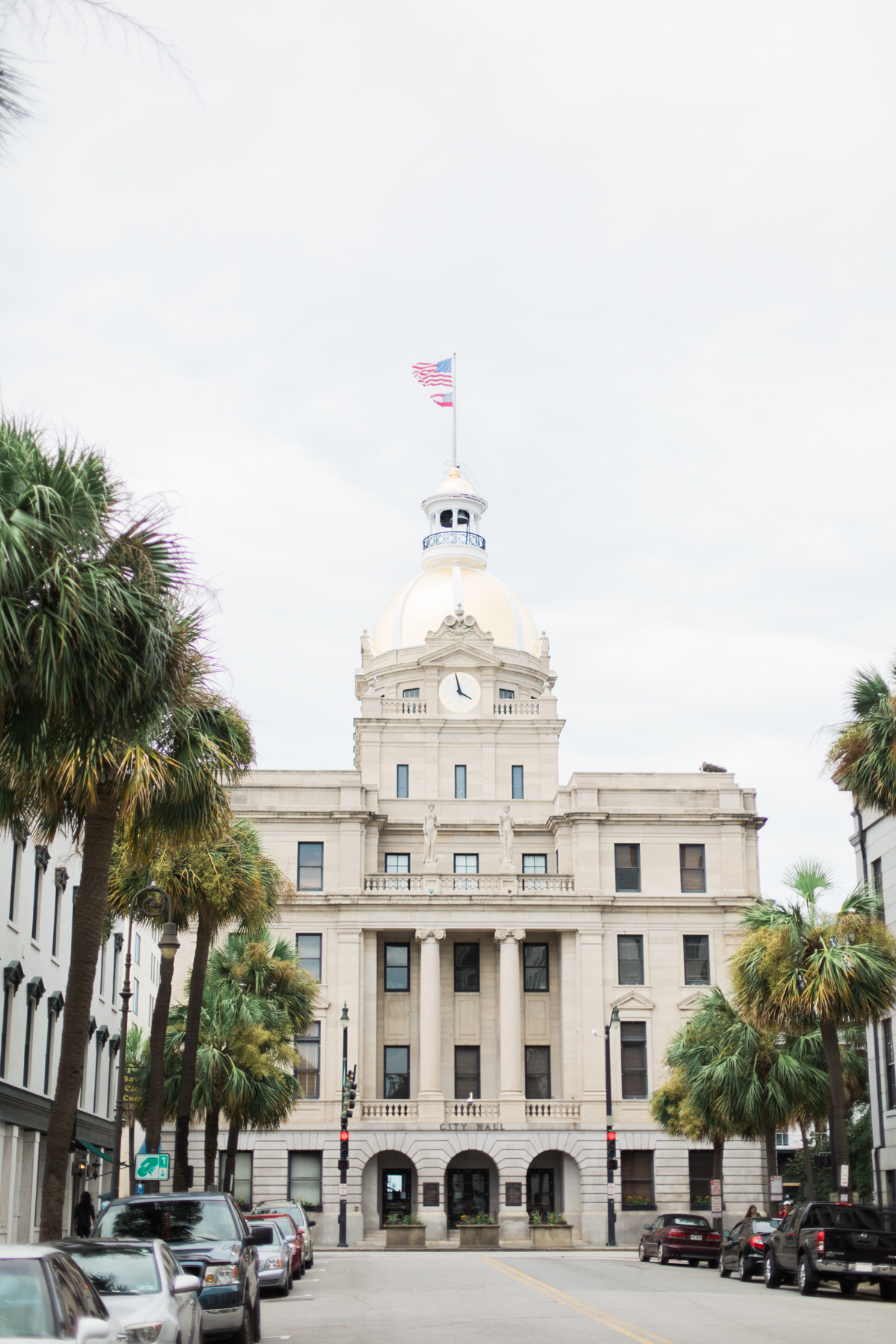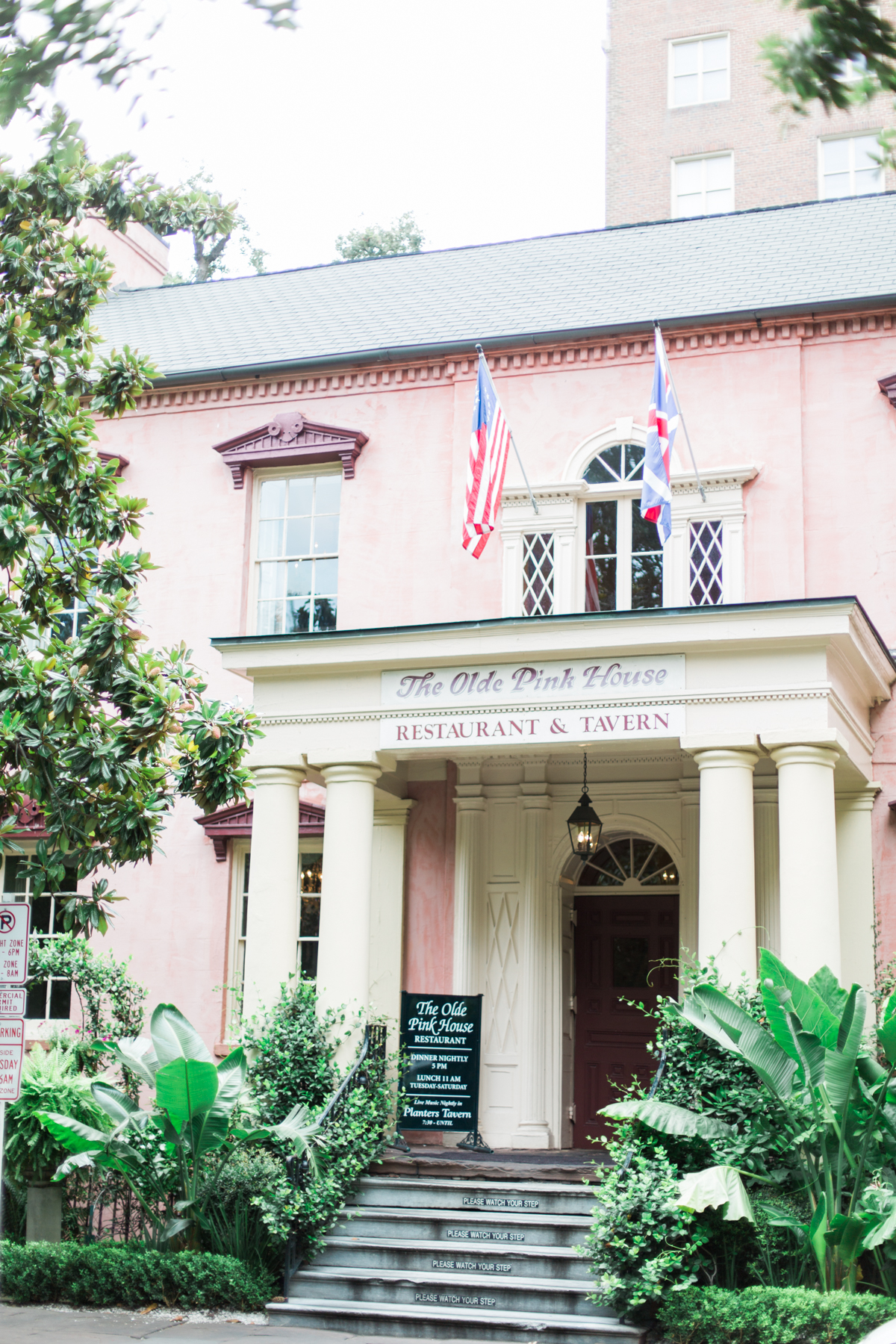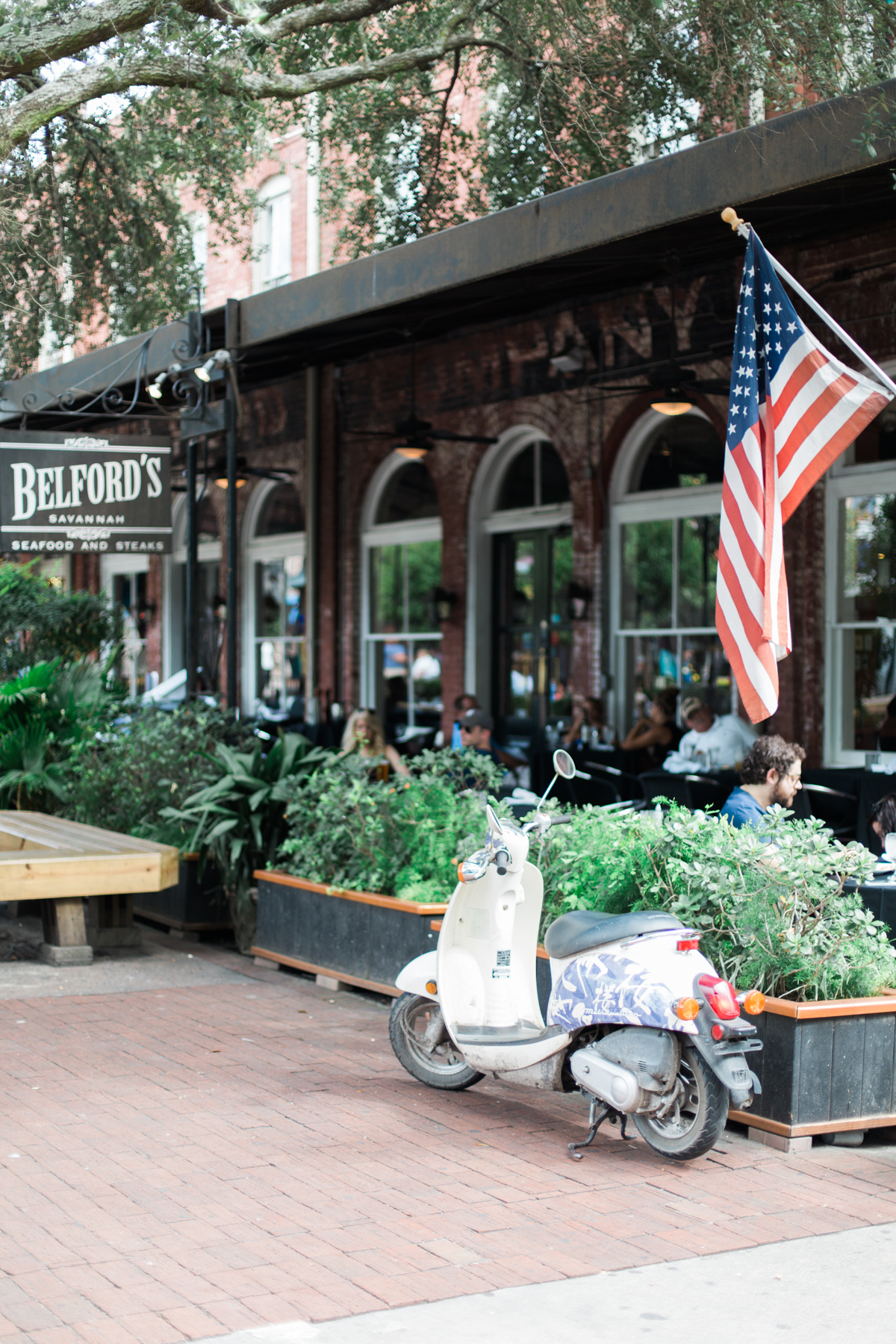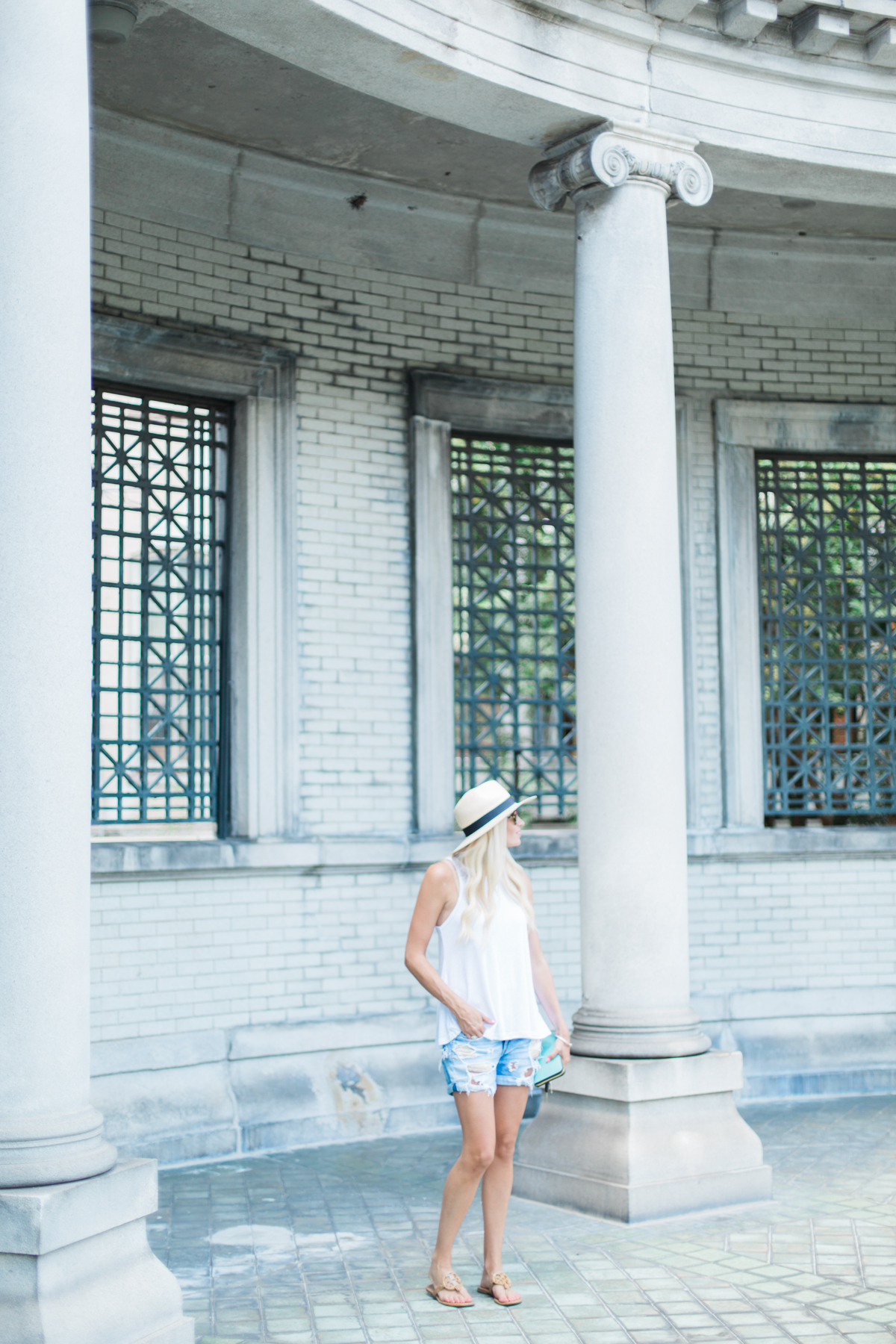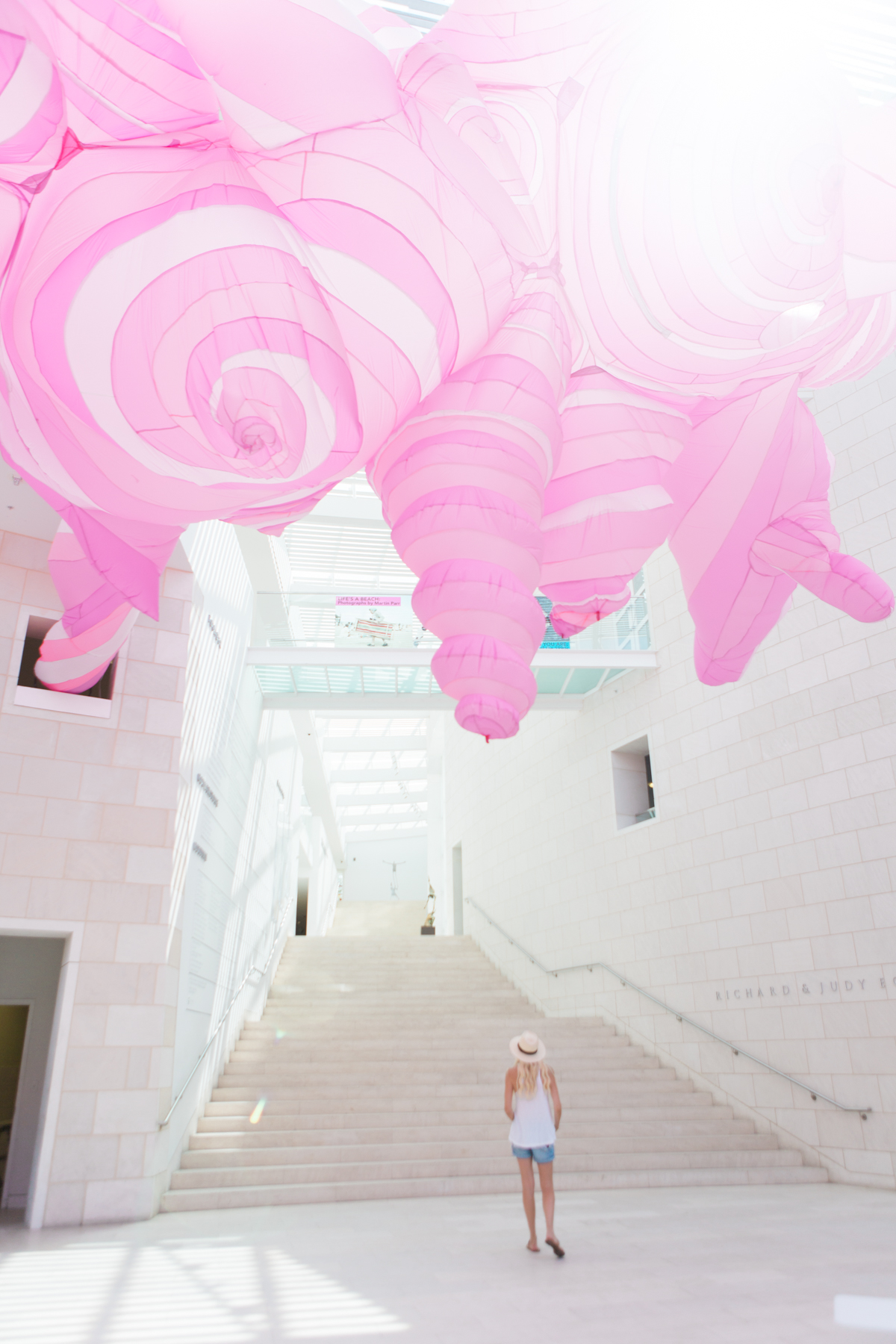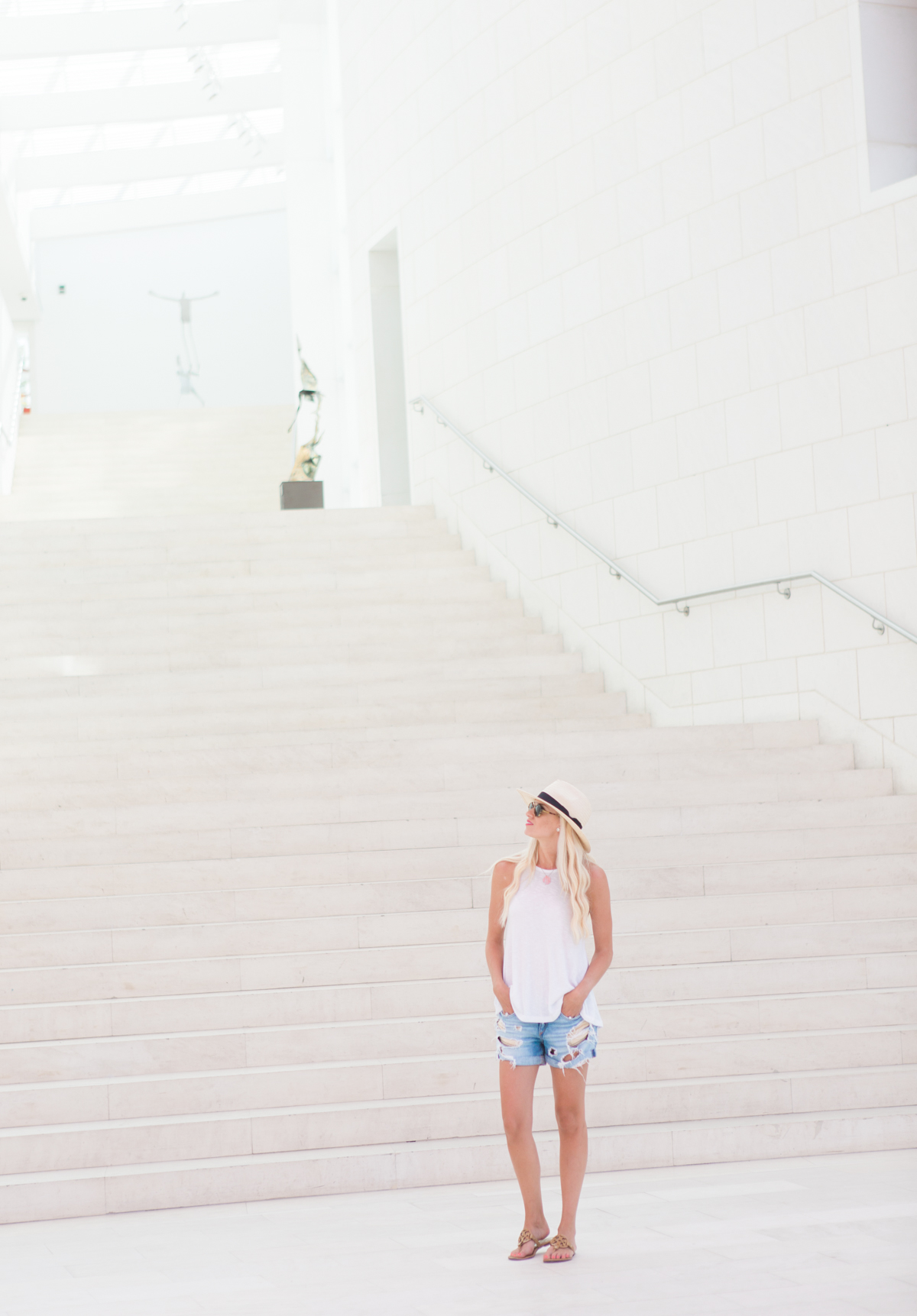 River Street- Take a stroll down the old cobble stone streets lined with shops, resturarunts and street performers. Did I mention tons of candy shops, you have to try Savannah's famous pralines… SO good!
Wormsloe Plantation- Run Forest, Run! Yes, this is the gravel road where Forest Gump was filmed, how dreamy are these moss trees along the dirt road. It was beyond stunning, I highly recommend stopping by this planation for a quick tour.
Tybee Island- A beautiful beach a few miles away from Savannah. Long stretch of fluffy white sand and sunshine, whats not to love!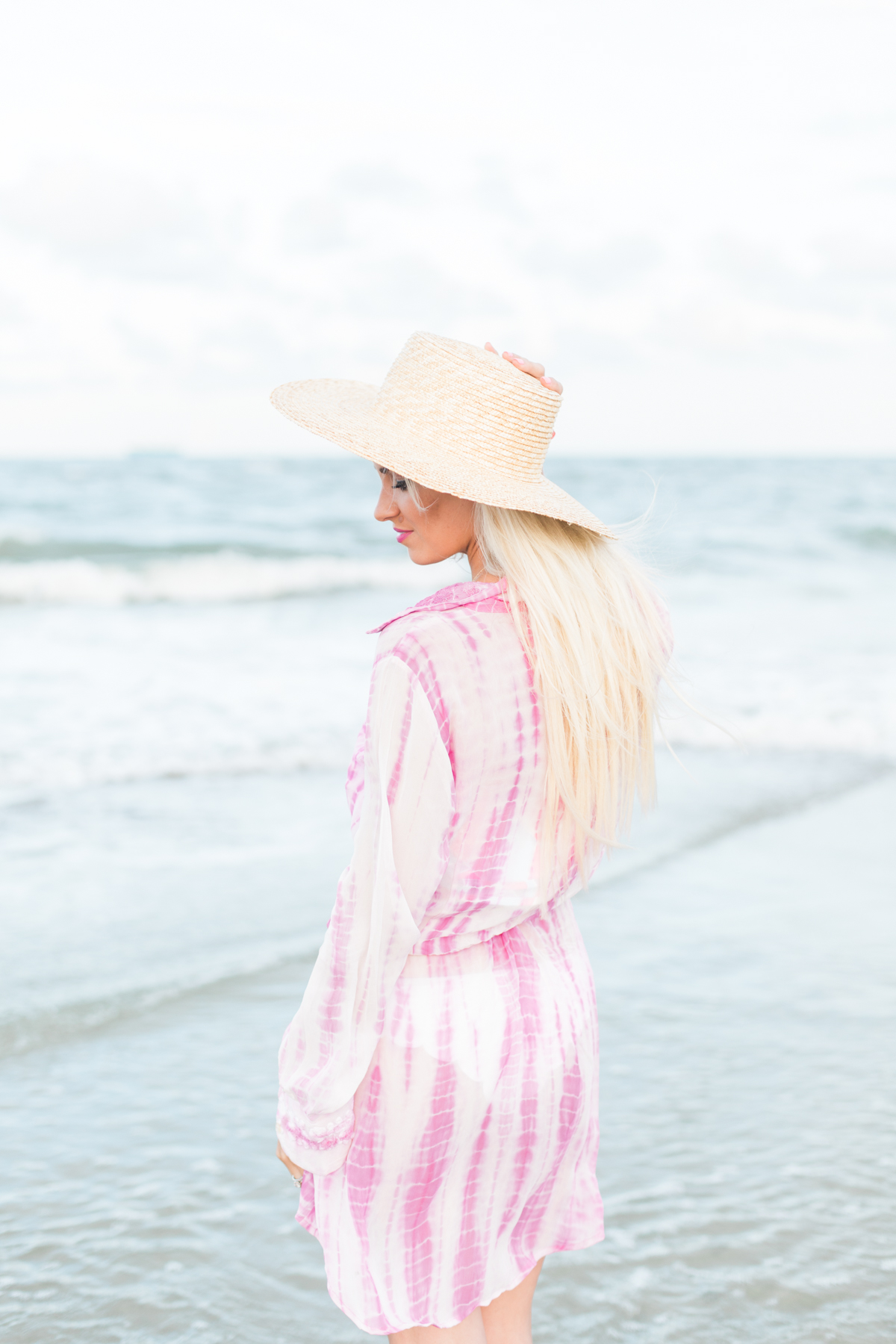 700 Kitchen Cooking School– Located at the Mansion on Forsyth Park.  Let me start by saying I'm basically a professional microwaver, so this class was much needed at least in my husbands opinion. Chef Peter was not only a great teacher but he also made this cooking class a fun and welcoming atmosphere. During our Italian class we made two pasta dishes, let me tell you… so, so good! Chef Peter even taught us how to make pasta from scratch, such a fun experience! If only I could use the skills I learned in my own kitchen, maybe one day Mr. Bleu 😉 I HIGHLY recommend 700 Kitchen Cooking School, a great time for families, couples or even big groups!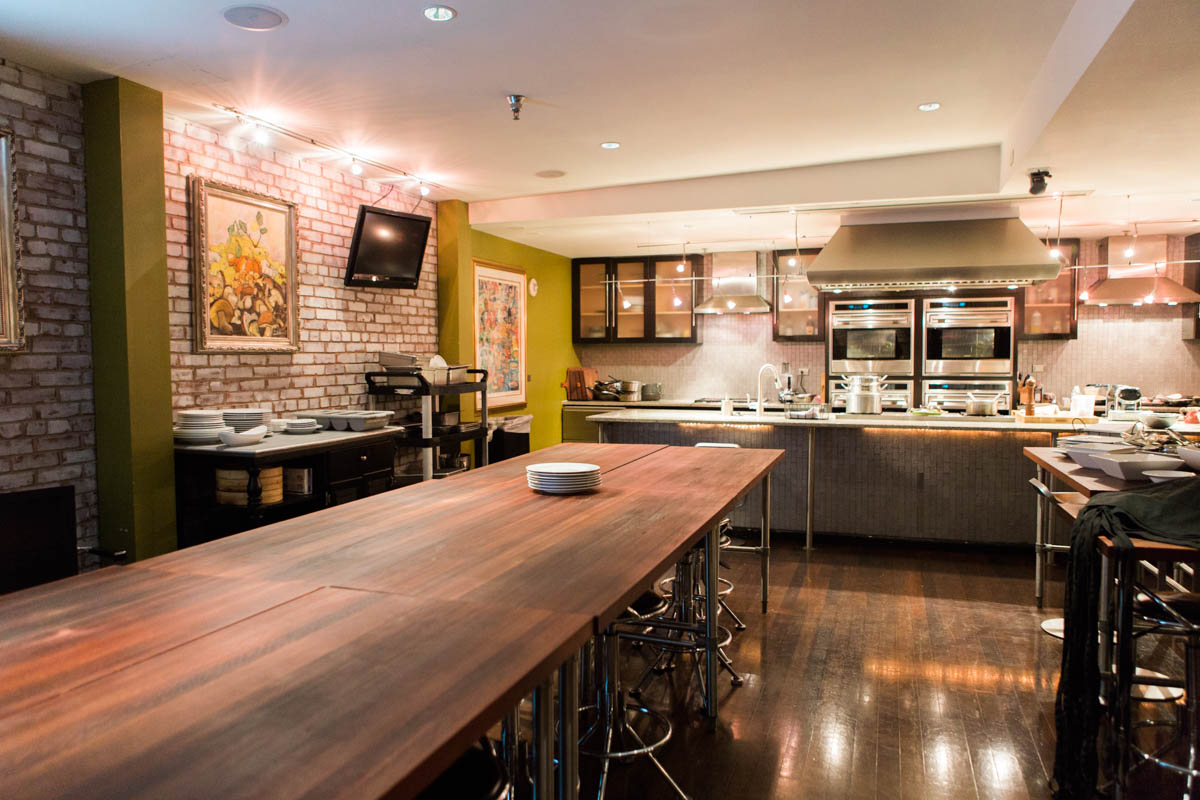 Where to Eat:
Mrs Wilkes- O to M to the G! Ya'll this place is no lie THE best southern soul food I have ever had in my life. It shows from the line wrapped around the block, but no kidding when I tell you, it's worth the wait. It's a family style restaurant so you sit at a large table with other fellow friends. They serve a million side options along with fried chicken and sweet tea. Basically it's like Thanksgiving with new friends on a random Tuesday, job well done Mrs. Wilkes job well done!
Paris Market Cafe- This darling cafe and gift shop is by far my favorite in the city. You have to try the lavender garden iced tea -a necessity for summertime in the South!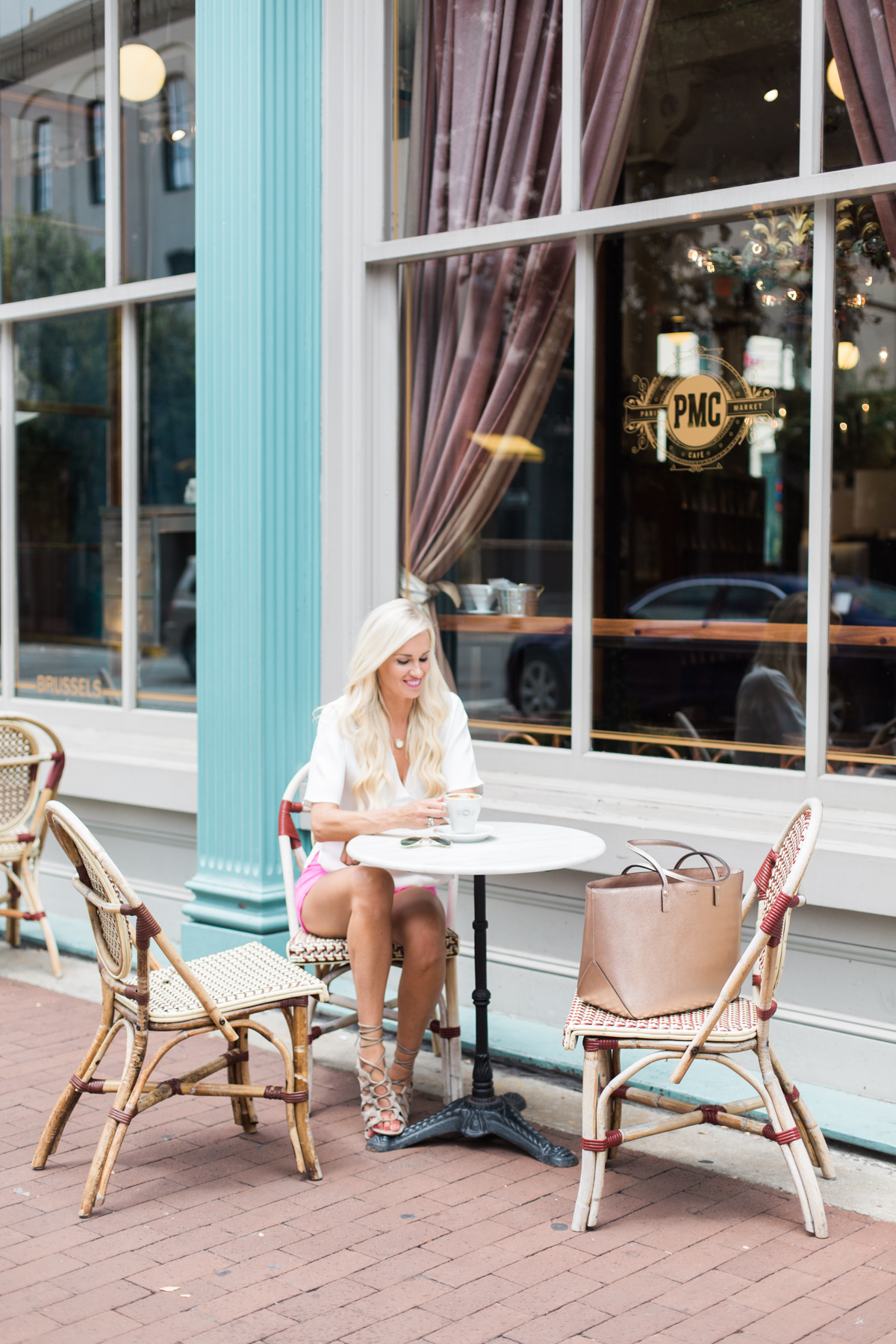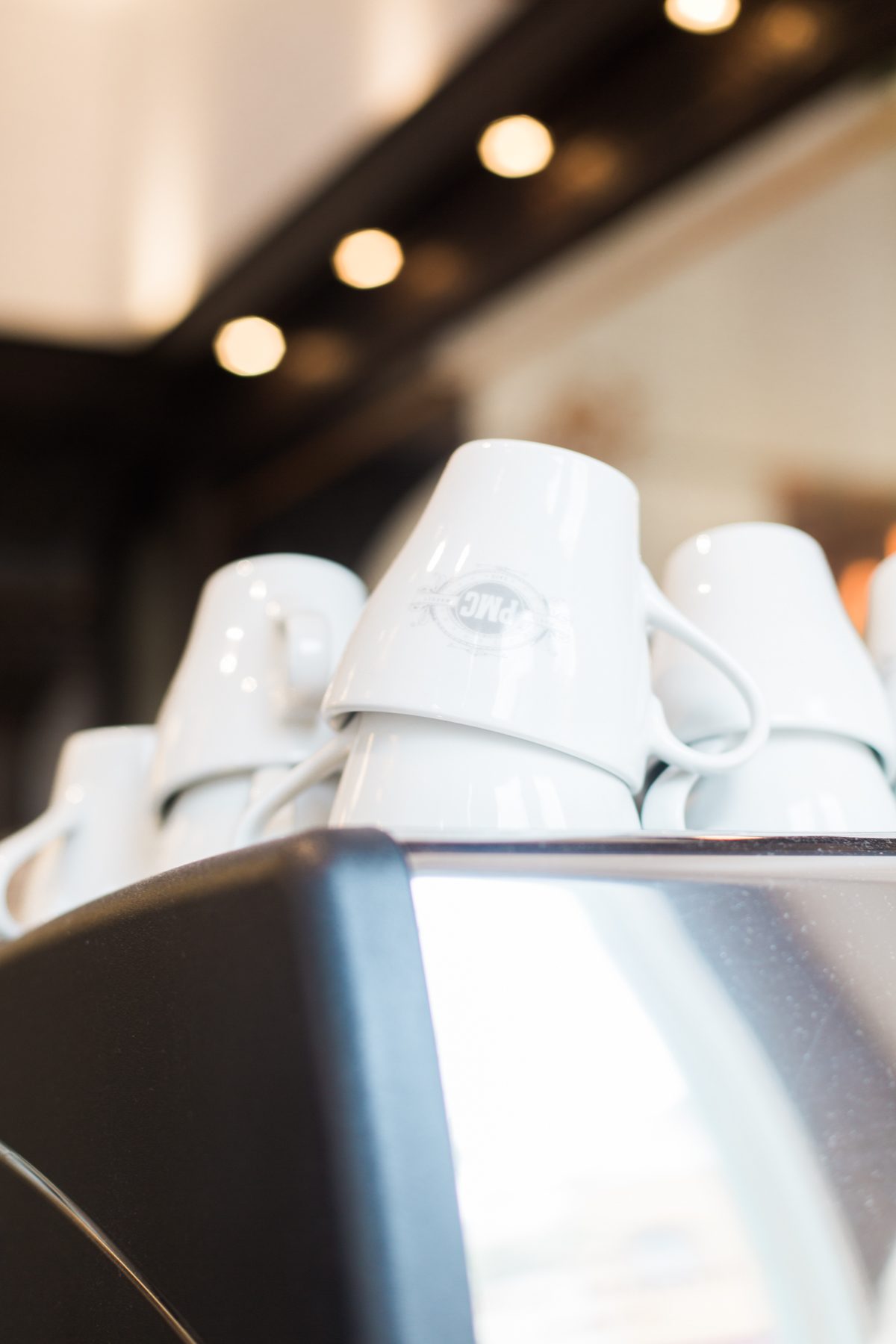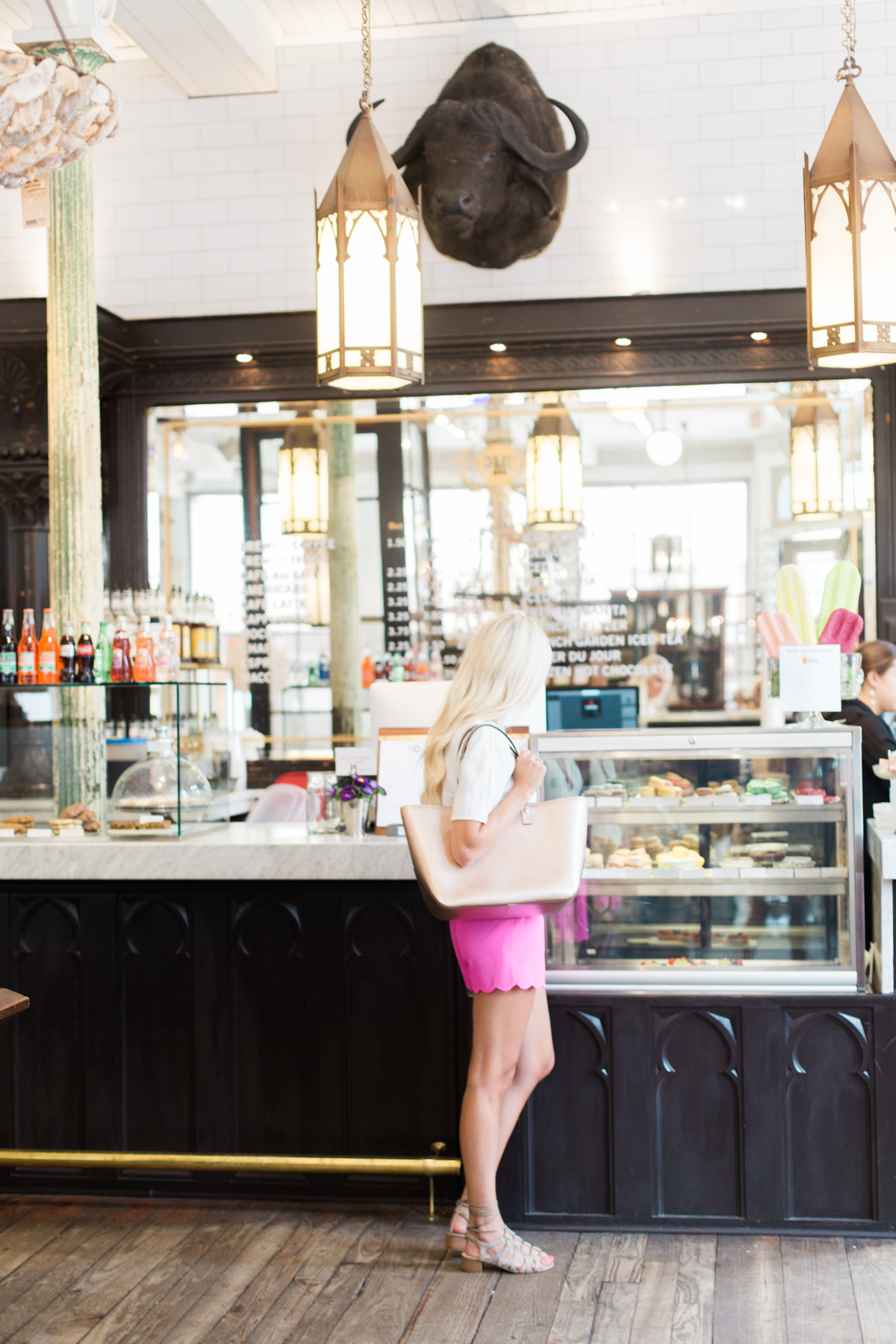 Huey's on the River- A great restaurant/pub on River Street. I had to try the traditional Louisiana dish, the red beans and rice. Oh, goodness and the beignets…YUM!!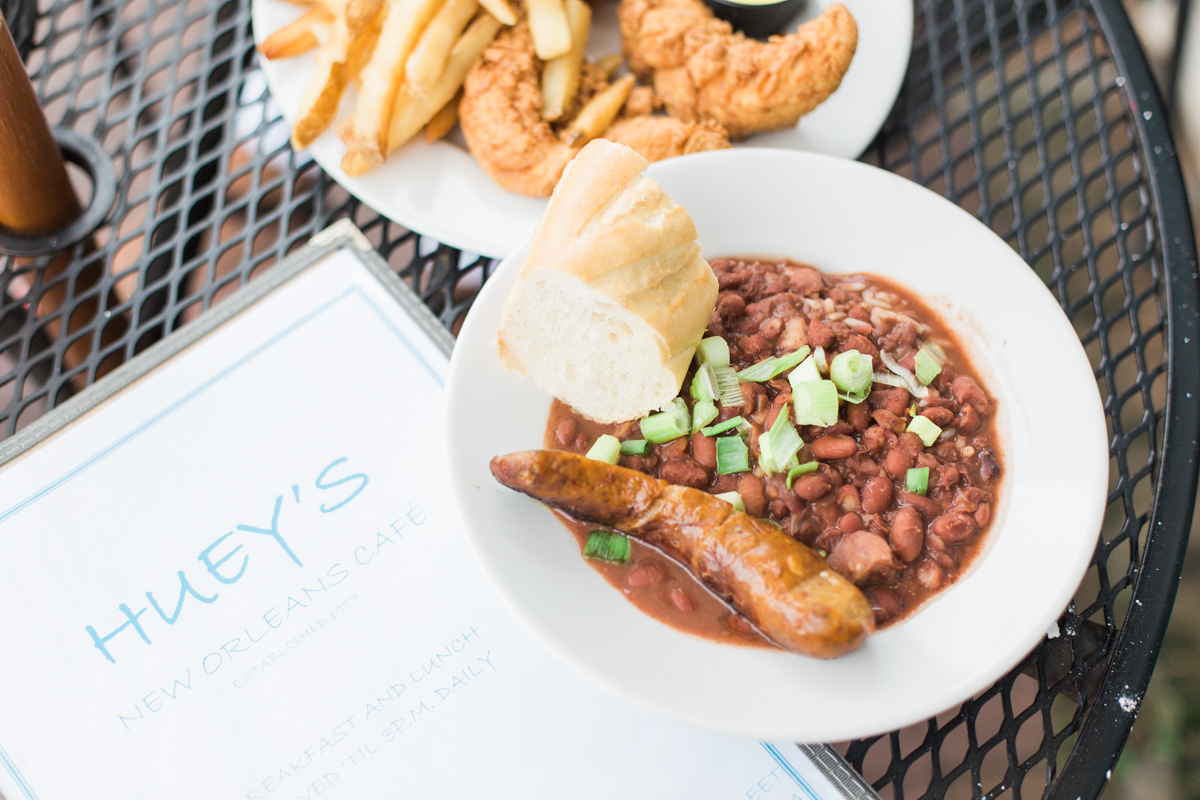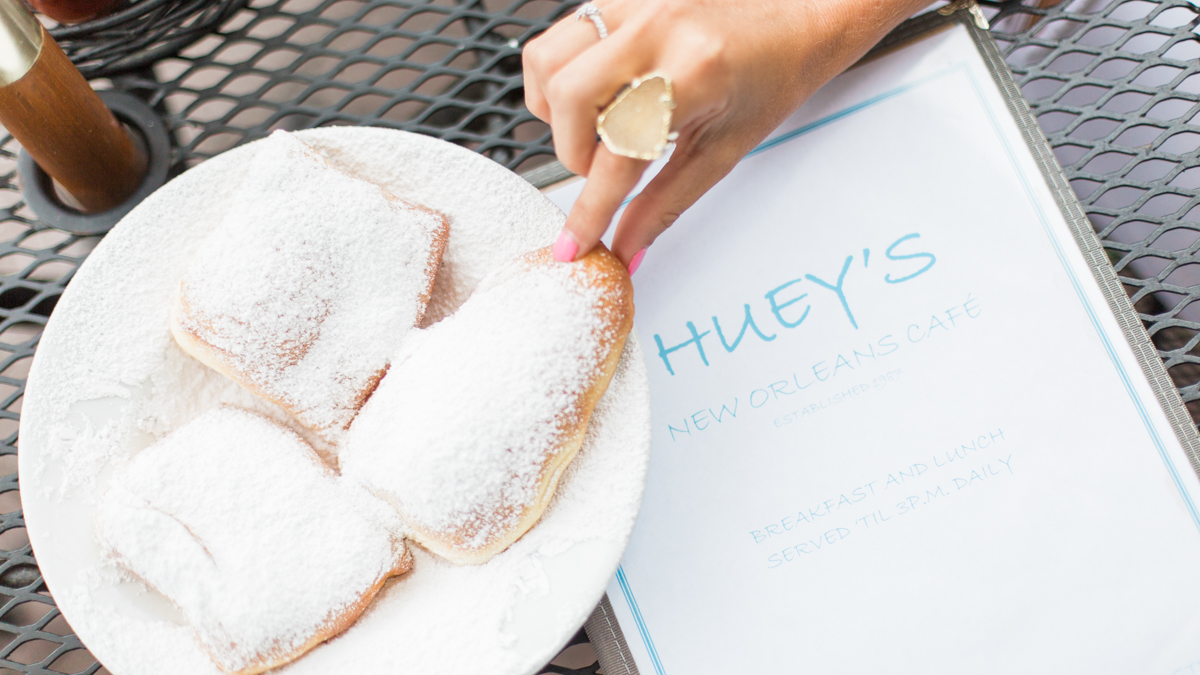 Leopold's Ice Cream- A trip is never complete without a little sweet treat, ice cream at Leopold was just that place, try the butter pecan!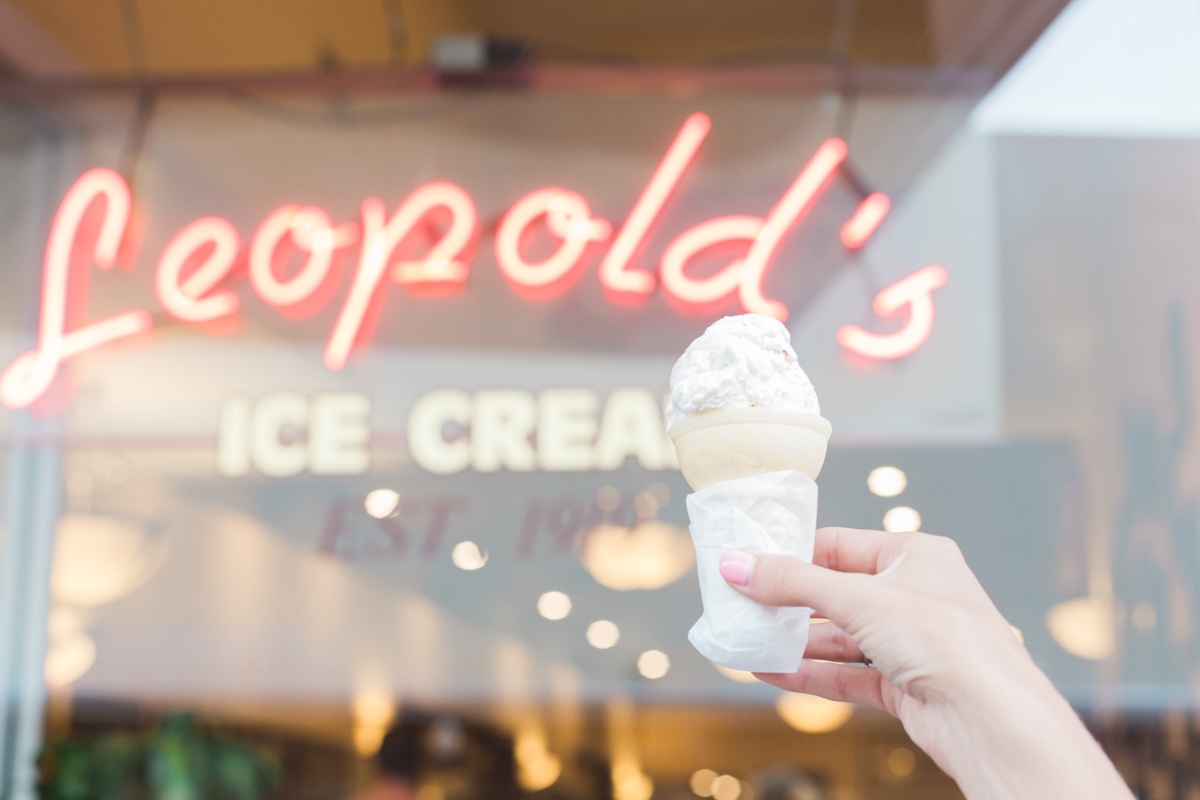 The Grey- This restaurant use to be a Greyhound bus station, hence the name 'The Grey'. Be sure to get the Sizzling Smoky Pig as well as the collard greens!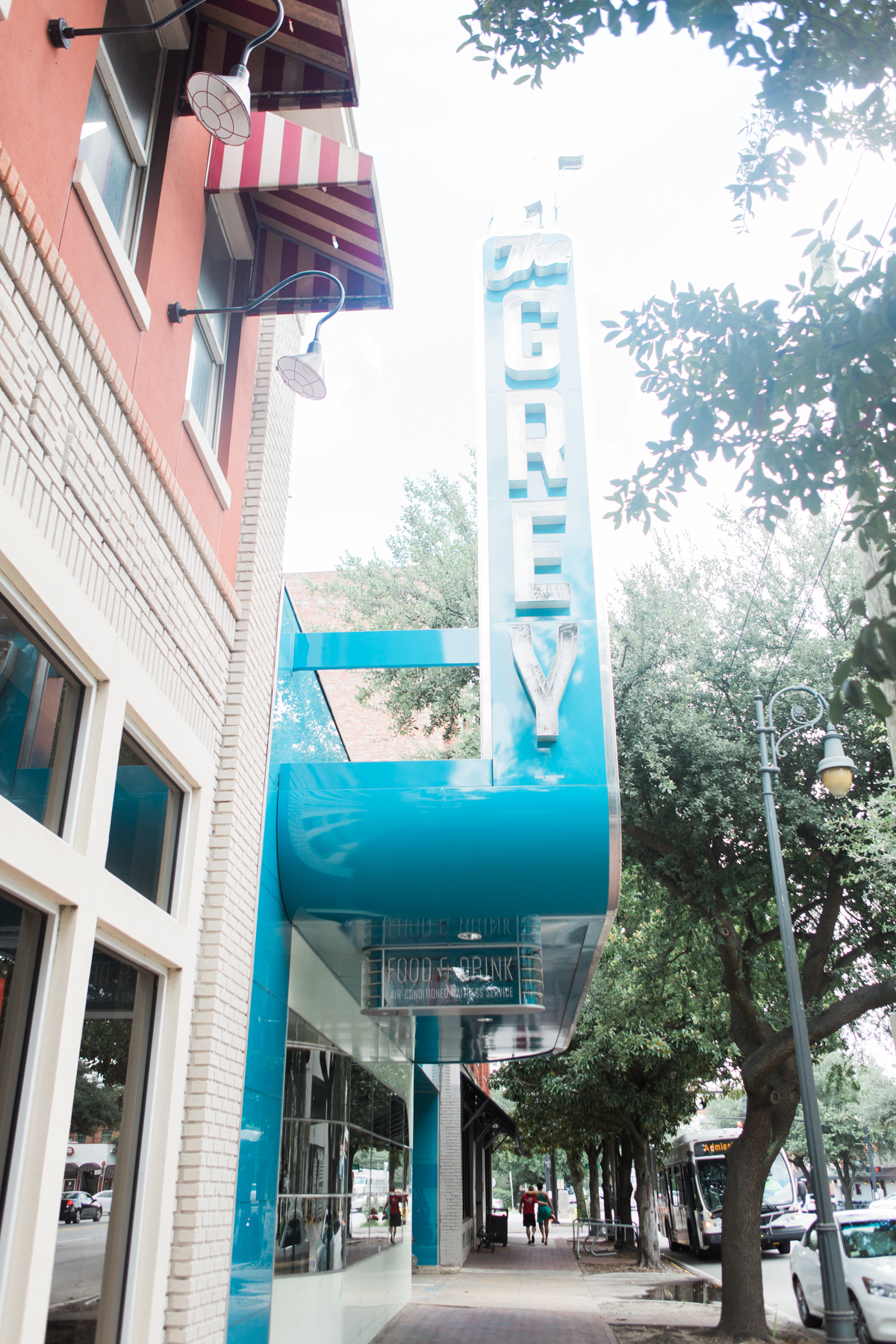 Where to Shop- So many great shops here in Savannah, a few of my favorite included: Custard Boutique, Paris Market, Shop SCAD, Terra Cotta, and Kitchens on the Square.
What to Pack–
If you are traveling in the summer beware it is HOT, like really humid and hot. Easy sundresses and light layers are best. I wouldn't recommend high heels, lots of cobble stones not a good mix, but entertaining to watch thats for sure!
Savannah, you're a peach!
Thanks for a great weekend getaway, counting down the days until I can make it back!
Photography & Video by Stacy Bauer Photography 
A few of my favorite travel/booking sites:
Priceline  / Expedia  / Travelocity / Jetsetter / TripAdvisor / Hilton