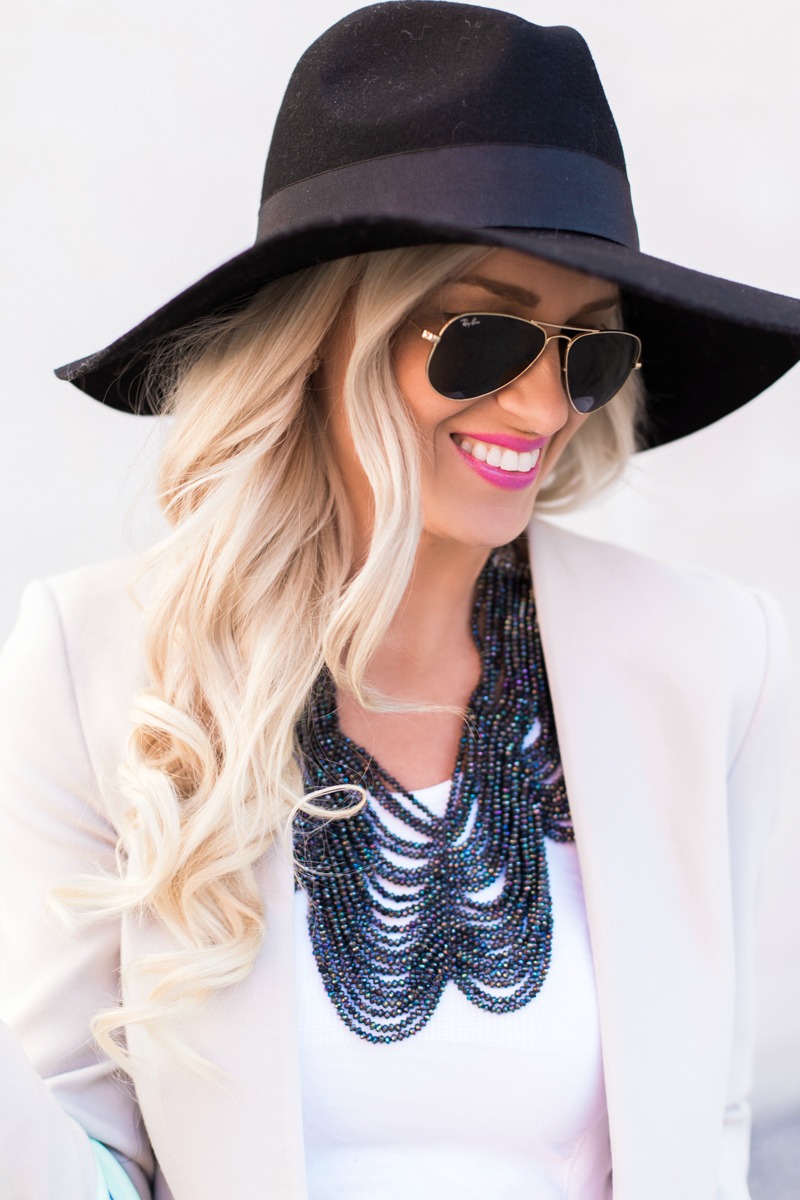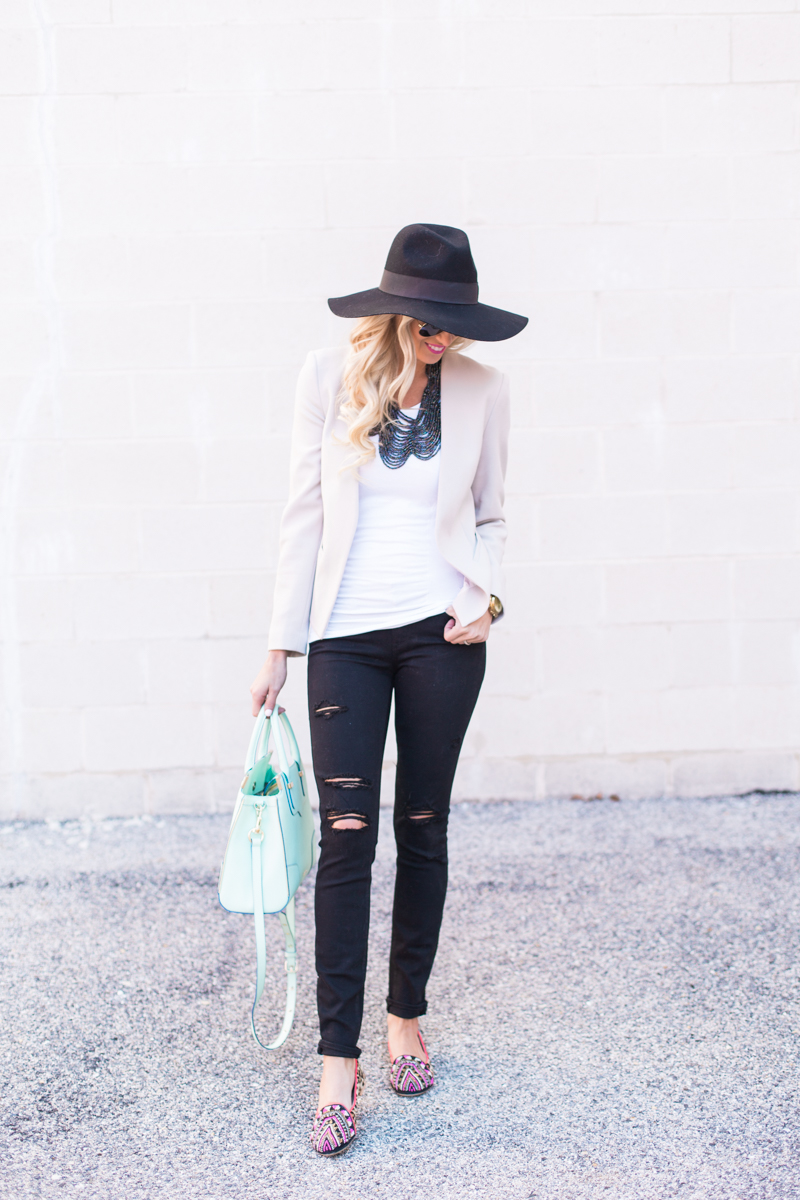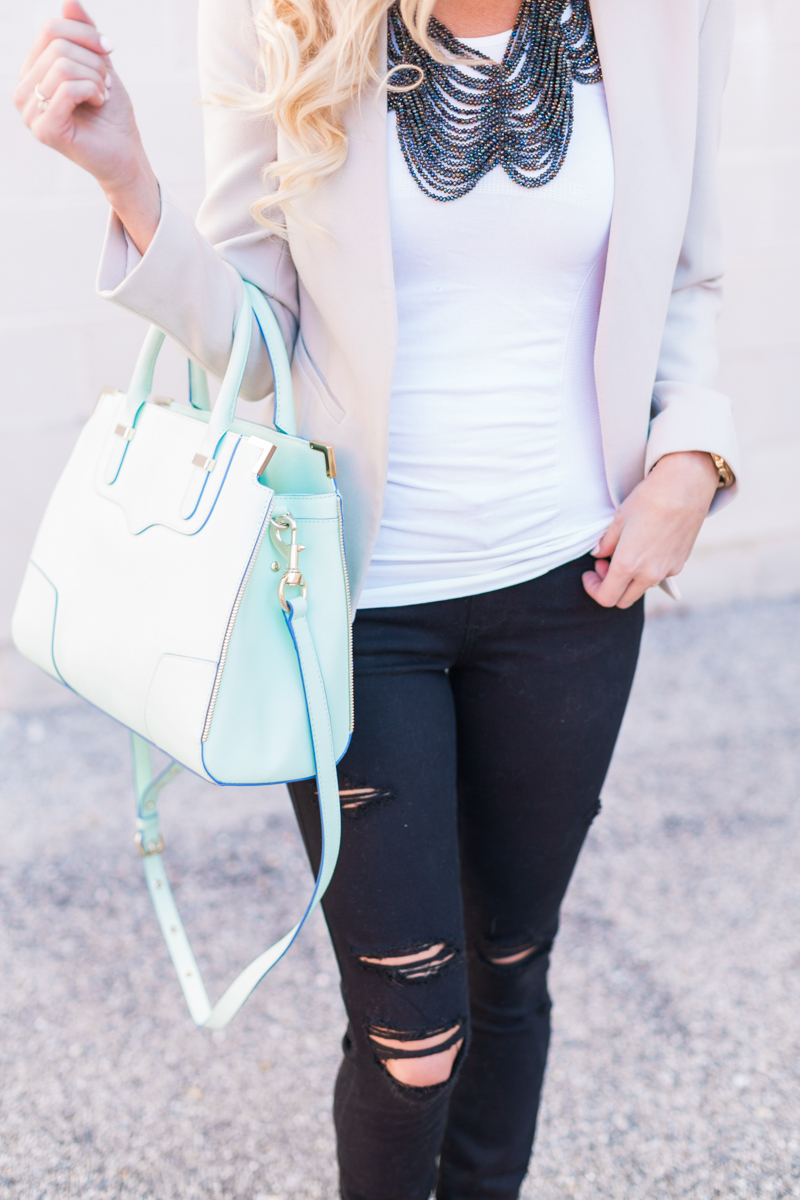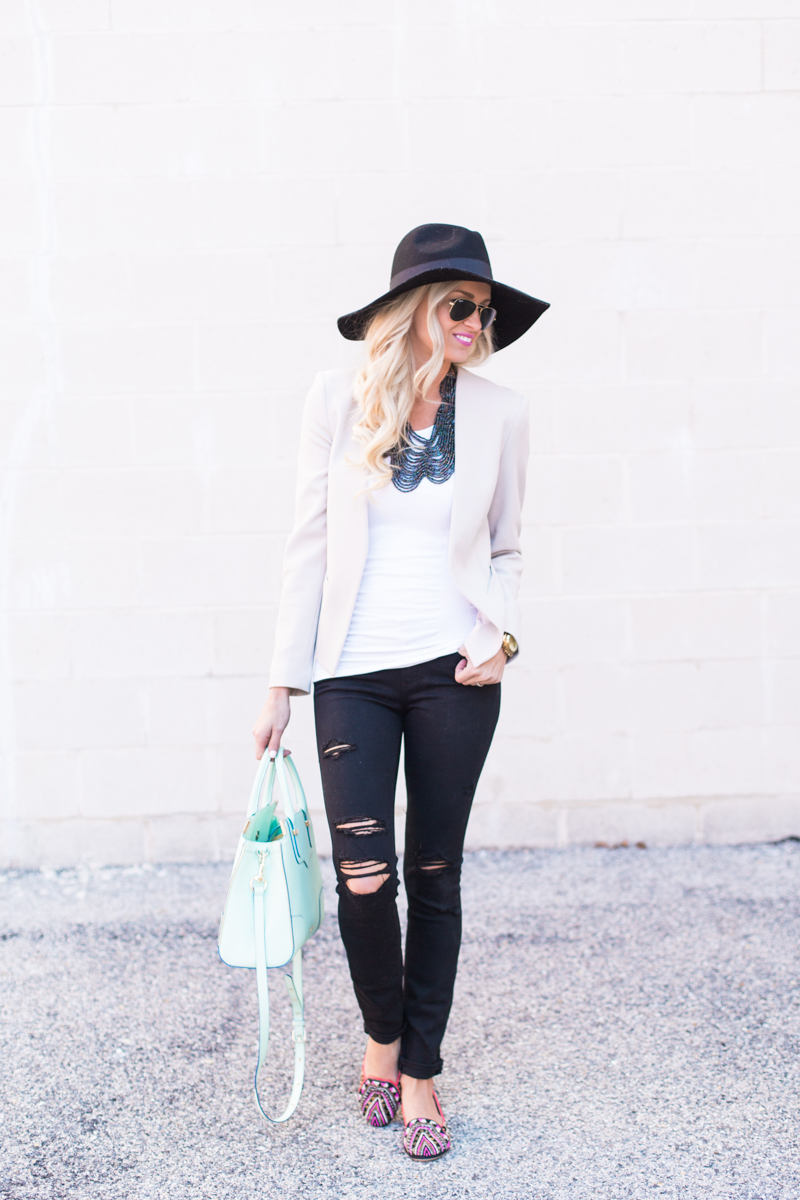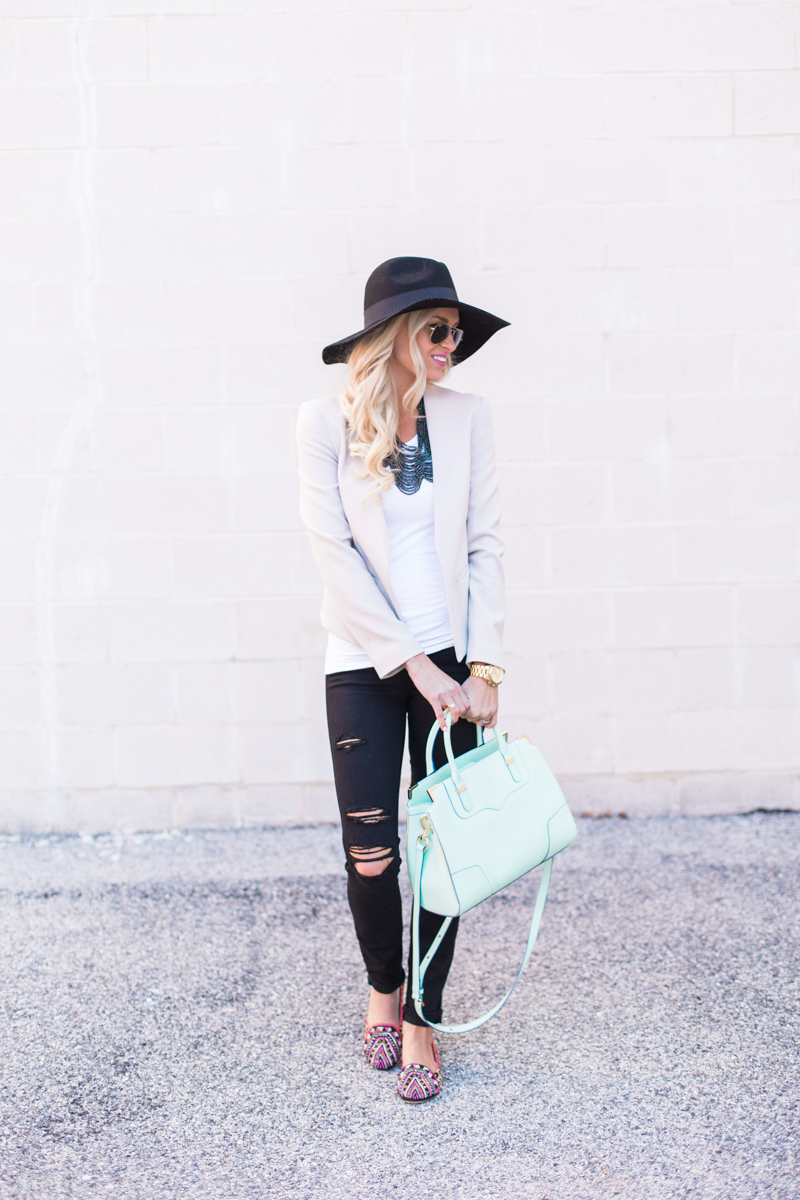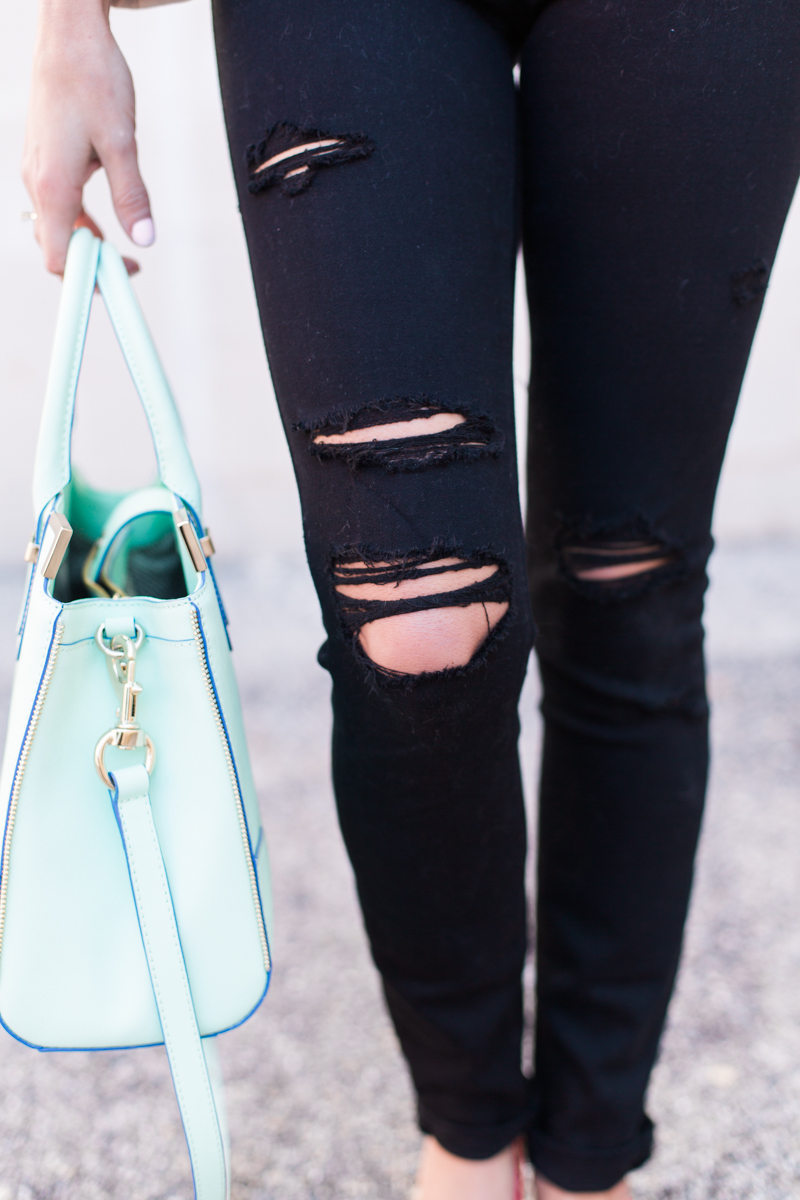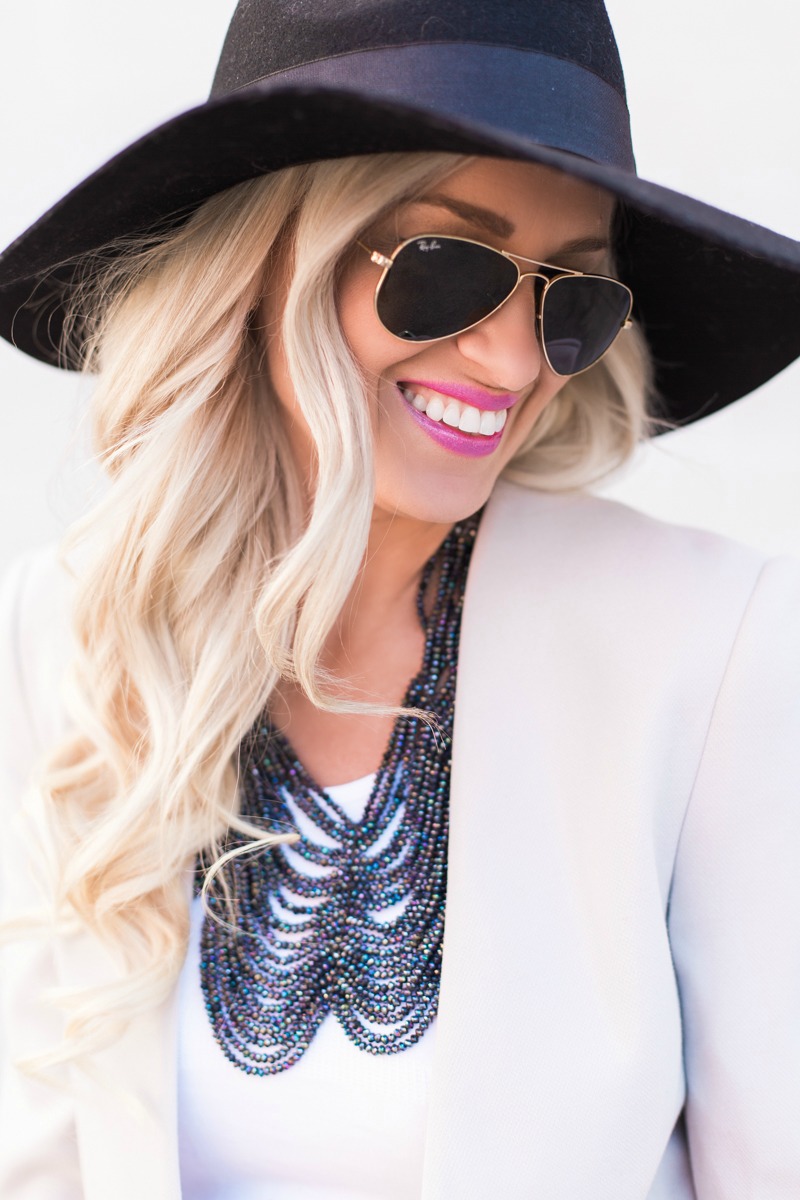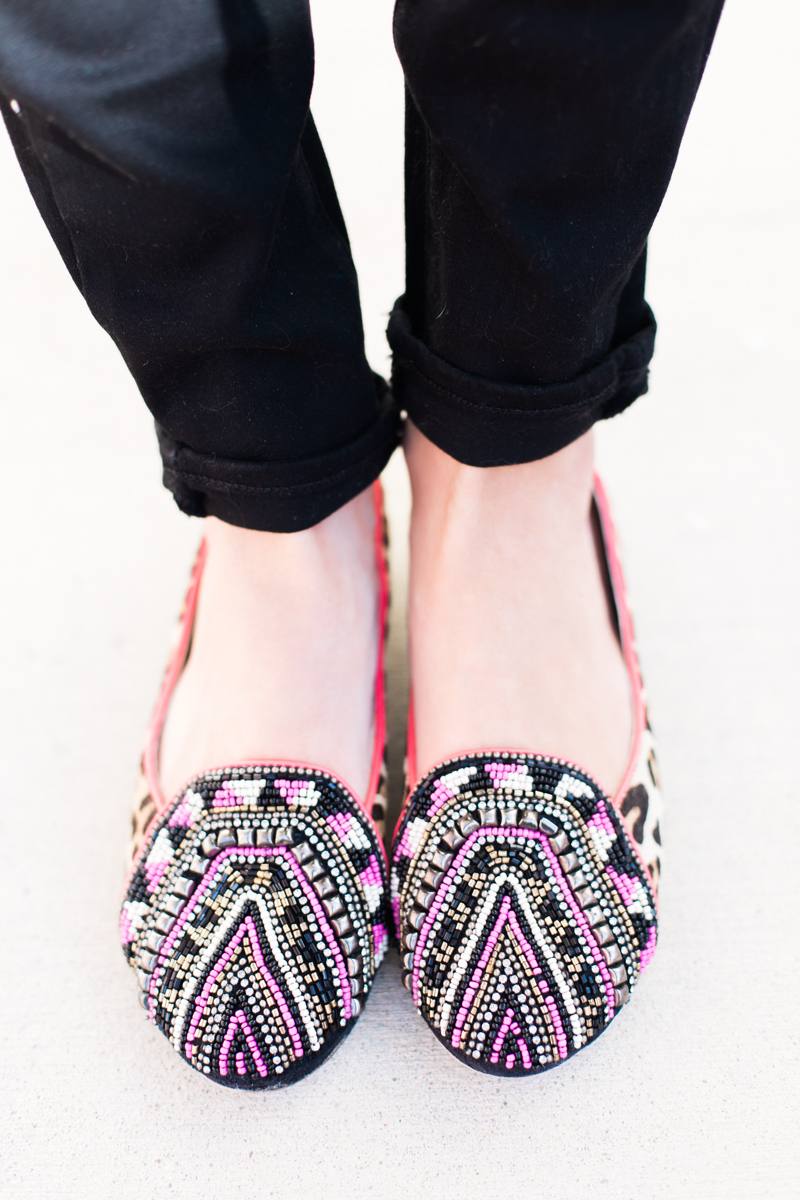 Grey Blazer // White Tank // Black Denim //Naughty Monkey Leopard Flats // Beaded Necklace // Black Hat // Sunglasses // Mint Bag // Gold Watch // Pink Lipstick // Pink Lipgloss // Photography by Stacy Bauer
 Good Morning for NYC!!
Yesterday was a super fun yet busy & exhausting day, but worth every second! Today is another jam packed day of meetings and social event, NYC does not disappoint!
Excited to announce we have 3 winners for the E's Closet giveaway!! Thank you for everyone who participated in the giveaway, if you didn't win today don't worry E's Closet is sweet enough to offer all McKenna Bleu readers $10.00 off your purchase, use code McKenna10
Also stay tuned for a VERY exciting collaboration coming this spring with E's Closet! Eeeek! Ya'll will love it!
Drum roll……Congrats to
Kaylinmr92@gmail.com
Carolina Crockett
Iowa_runner
Please email me at McKennaBleu@gmail.com to claim your new fancy outfit!