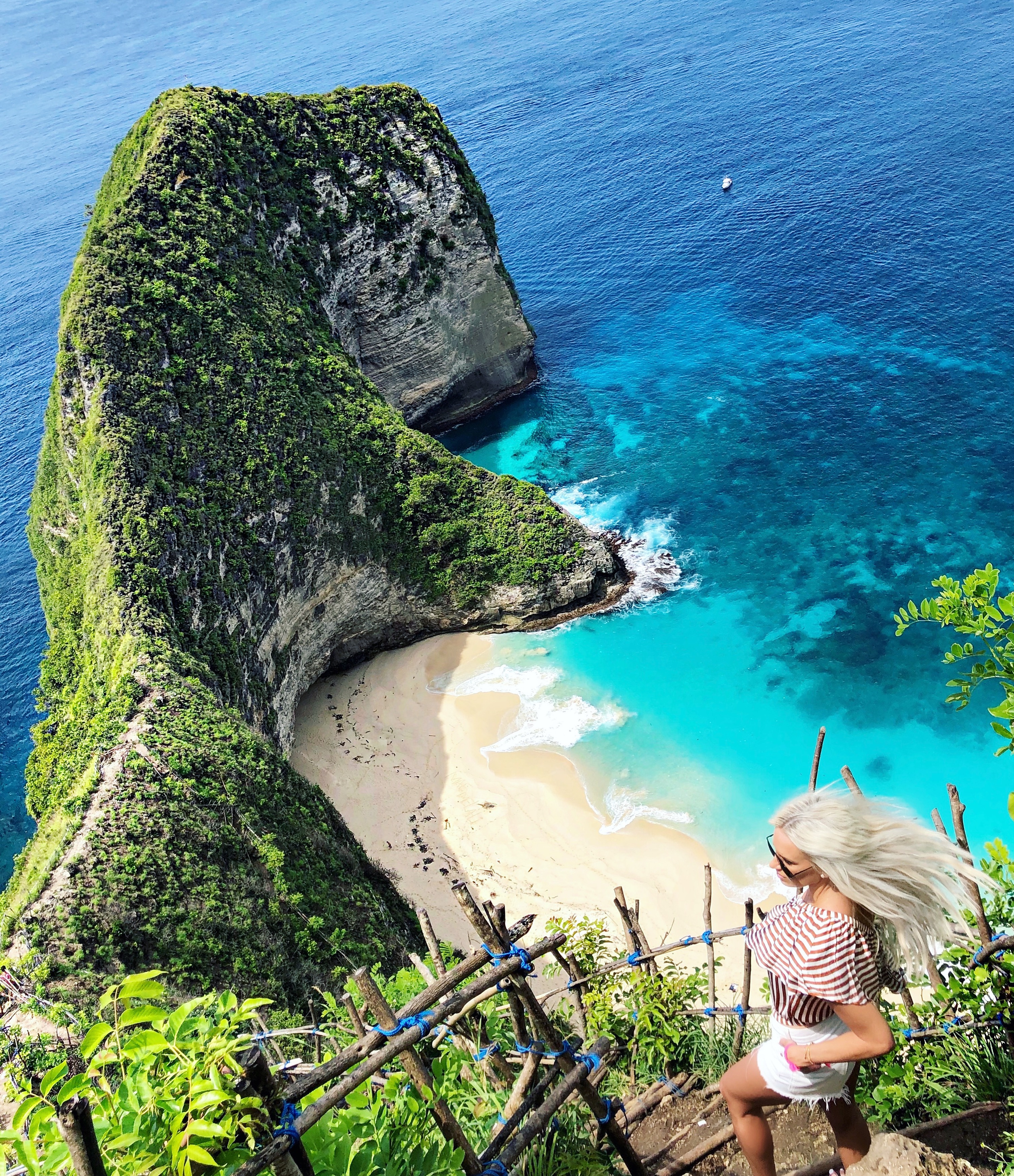 Oh Bali, where do I even start….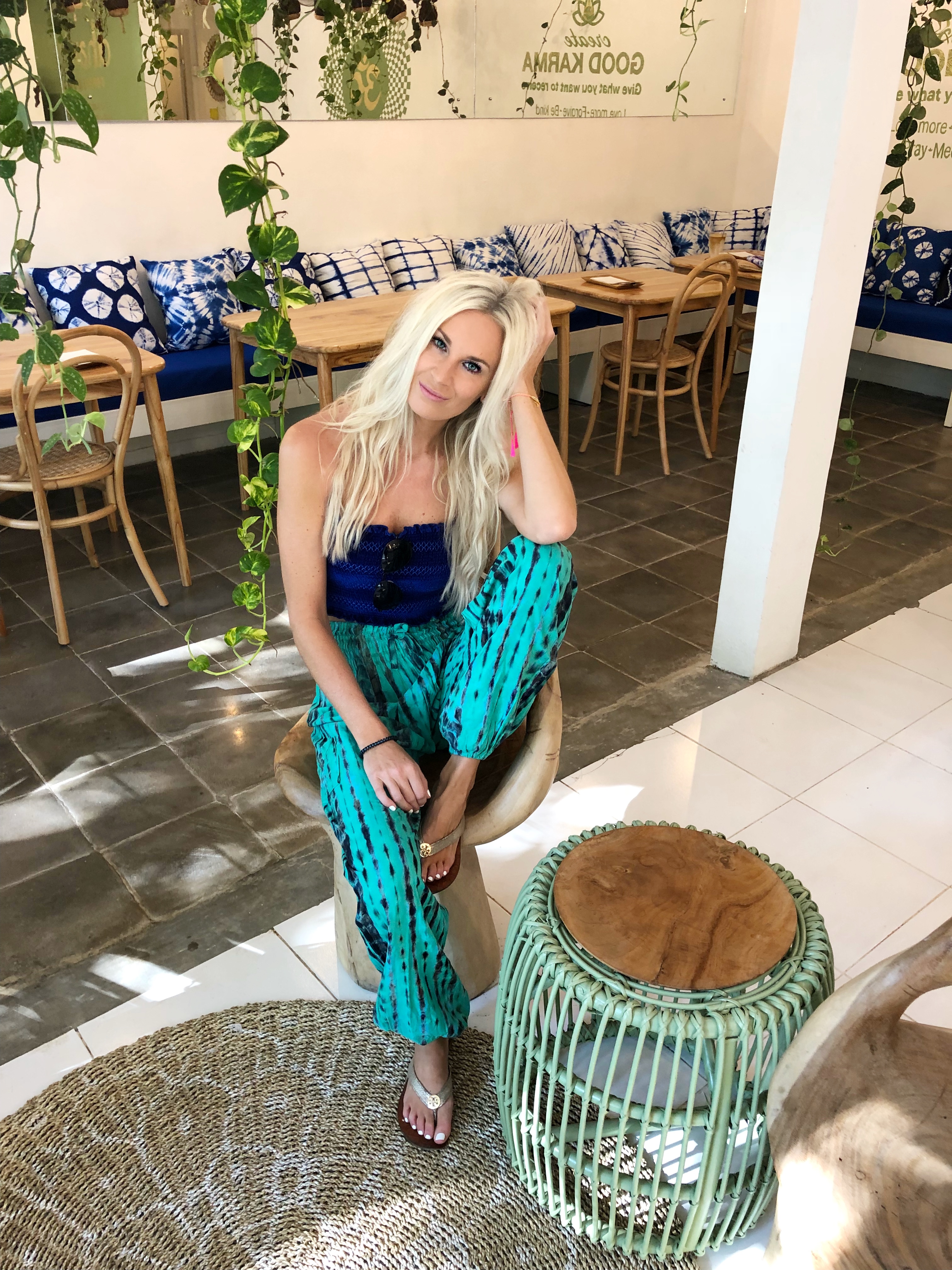 Let's start in Ubud. Could be my new favorite hidden gem, I think you would agree…
This building below is where everyone in this community would practice yoga, I mean is this real life?!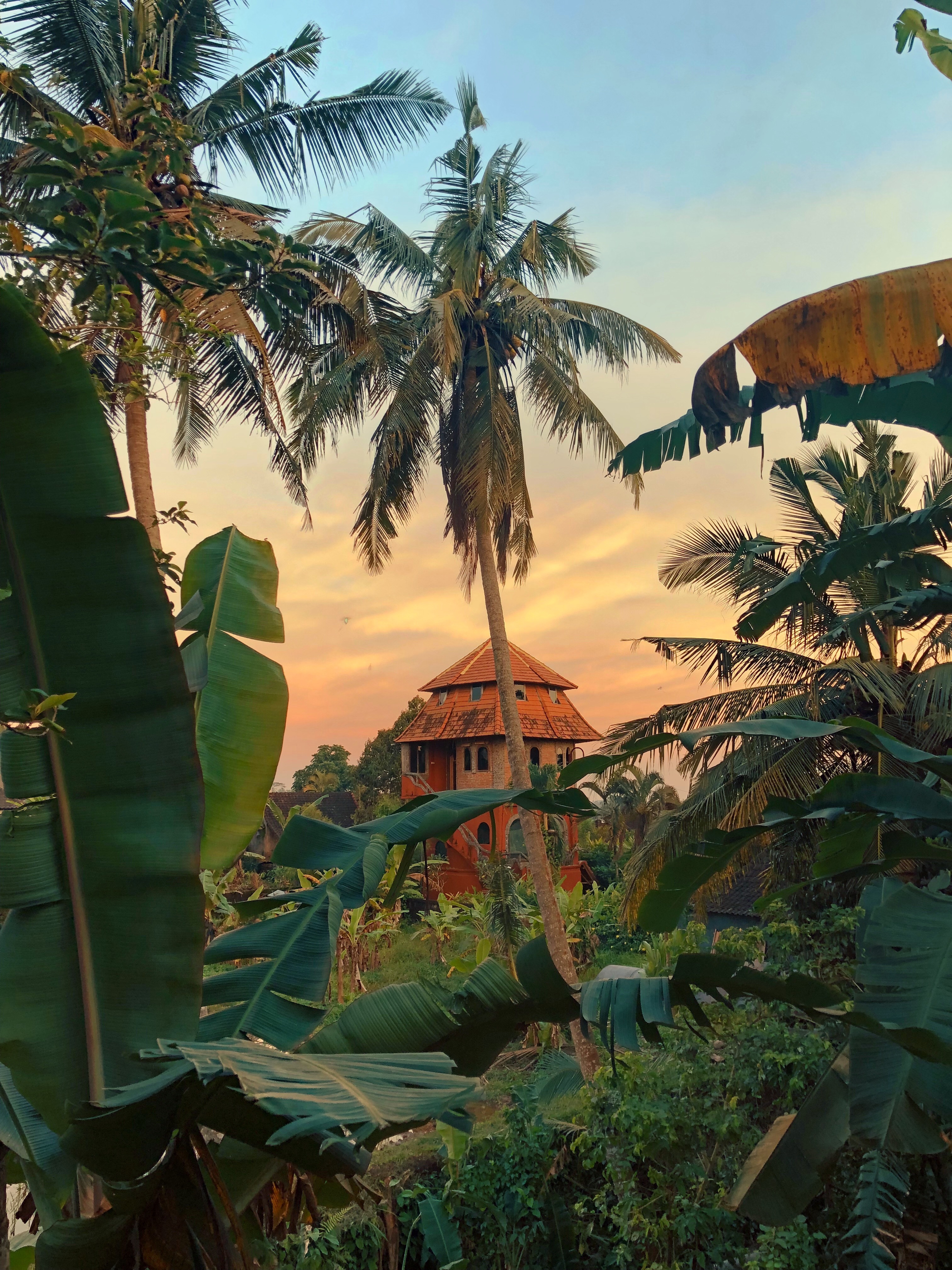 My favorite little coffee shops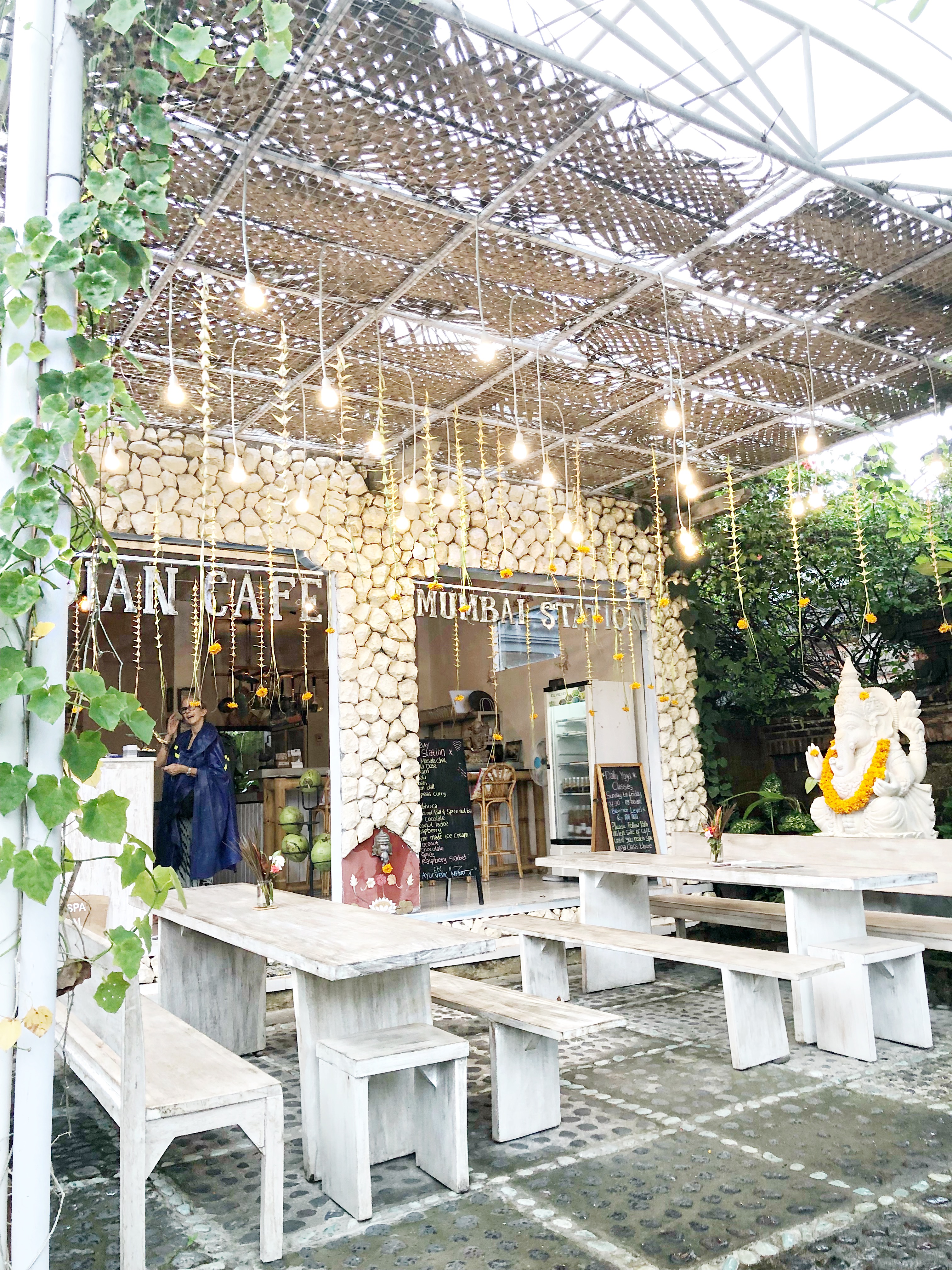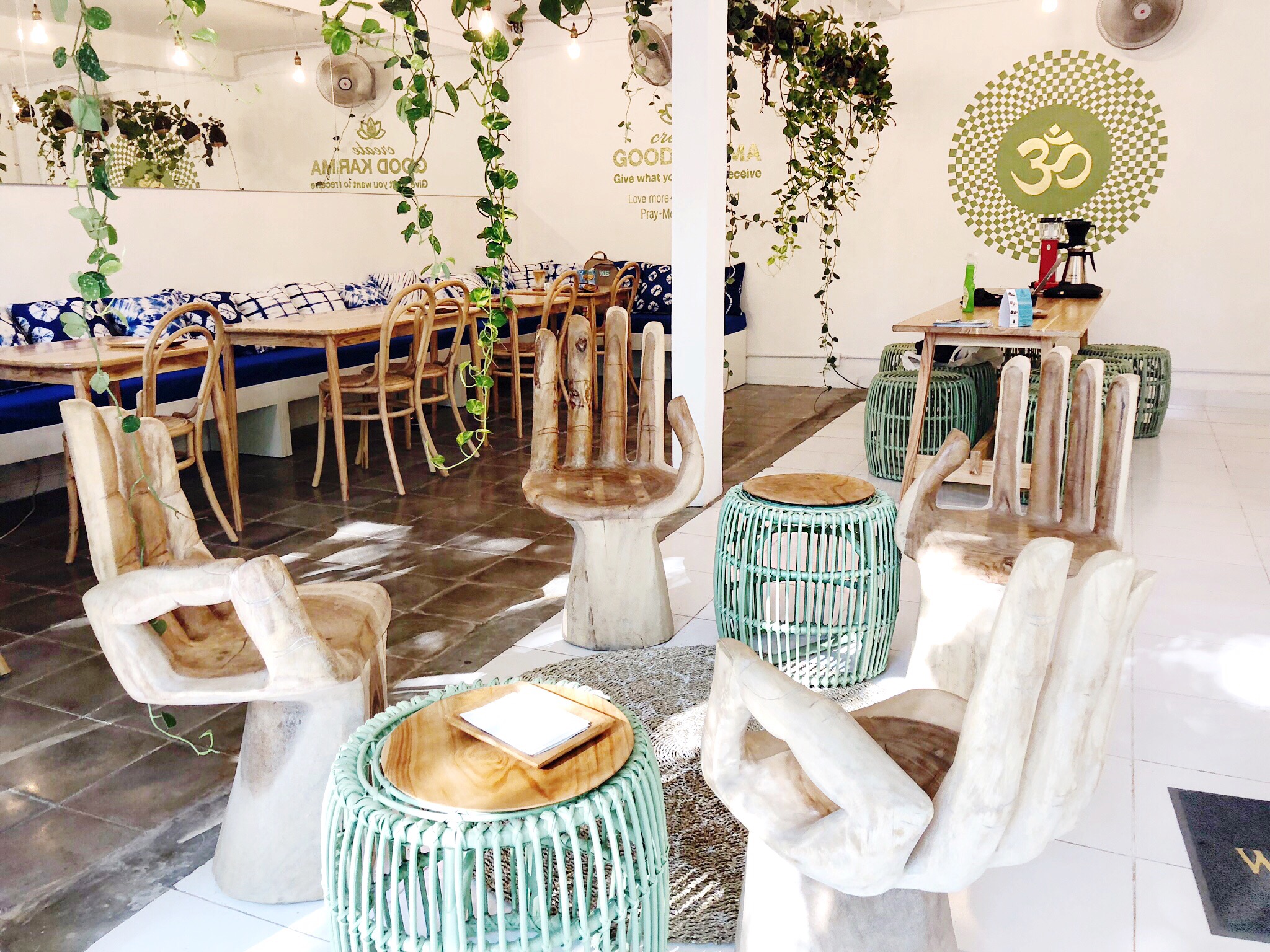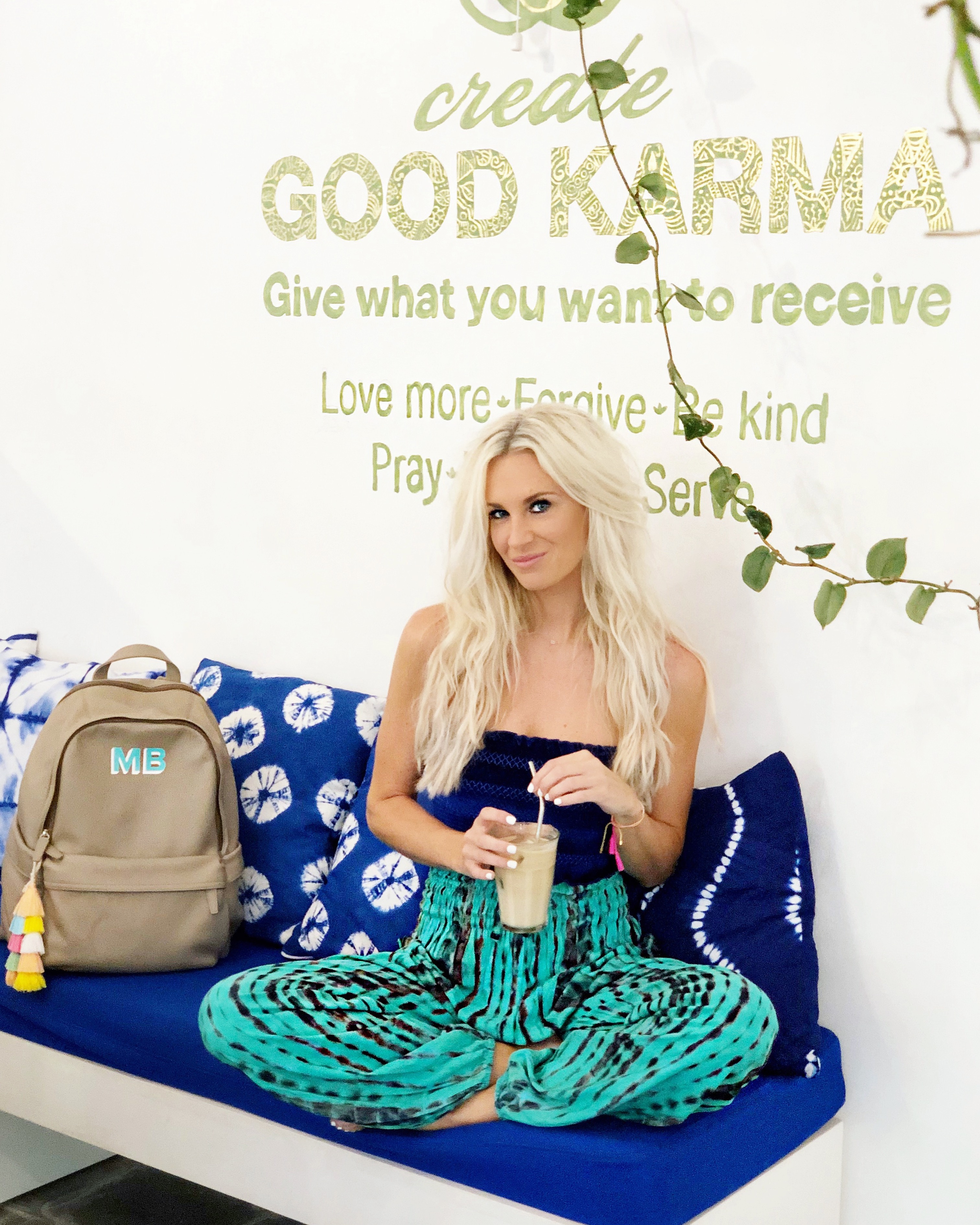 We rented the cutest room in this family owned Airb&b, Villa Semua Suka! I can't say enough good things about this place. Barbara and Henry were amazing host, the perfect location & the best banana pancakes you've ever had each morning! If you are planning a trip to Ubud, be sure to check out their villa, they also have a few other private villas to rent as well!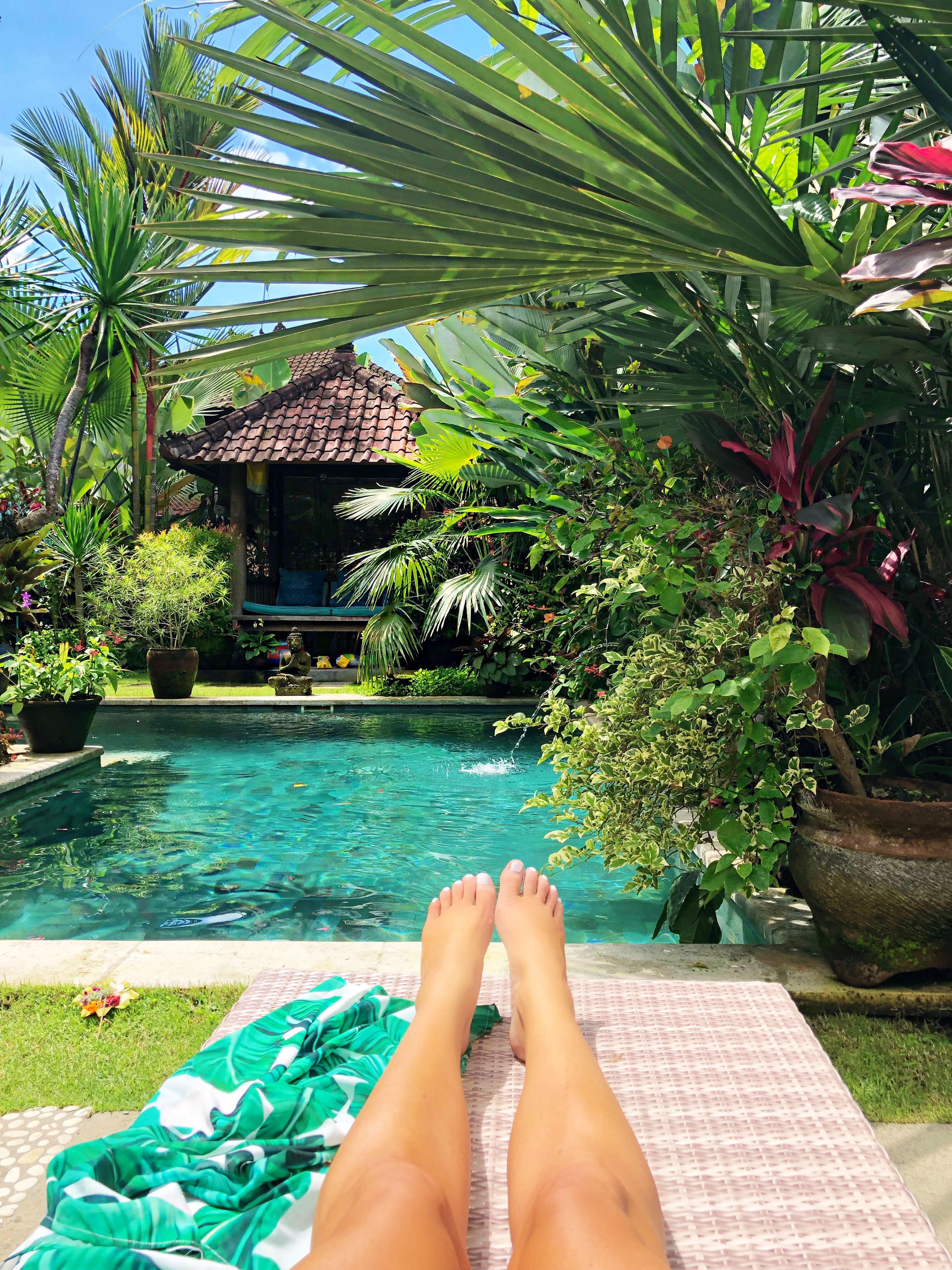 Morning coffee over looking the rice fields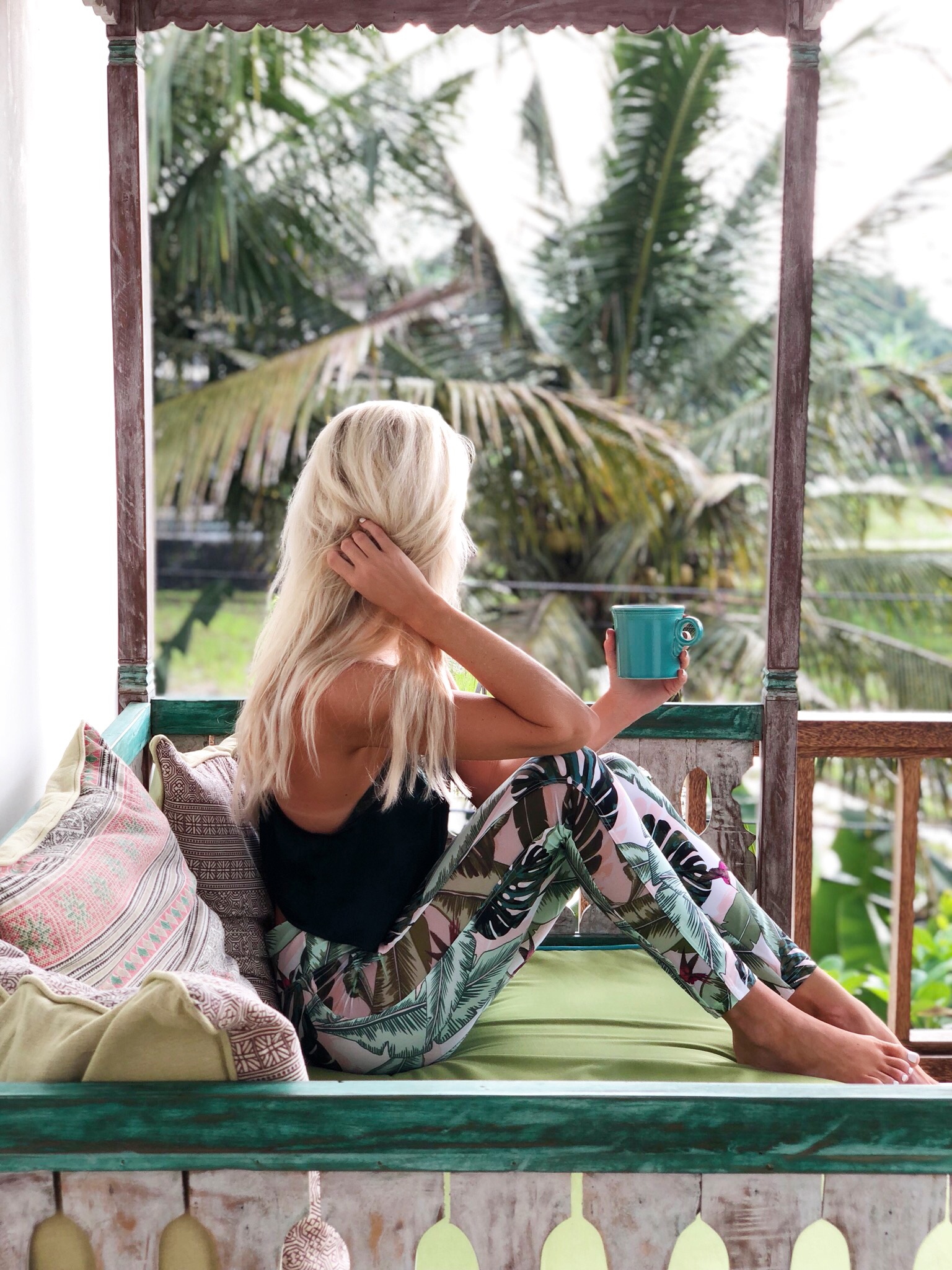 Many people ask, "whats your favorite memory of your trip"? To be honest one of my highlights was right here in this room. We were here during their rainy season and the afternoon rain showers were pure magic. Laying in this bed, with the doors open, fresh air, heavy rain coming down while reading my book under the covers was something so simple, but perfect.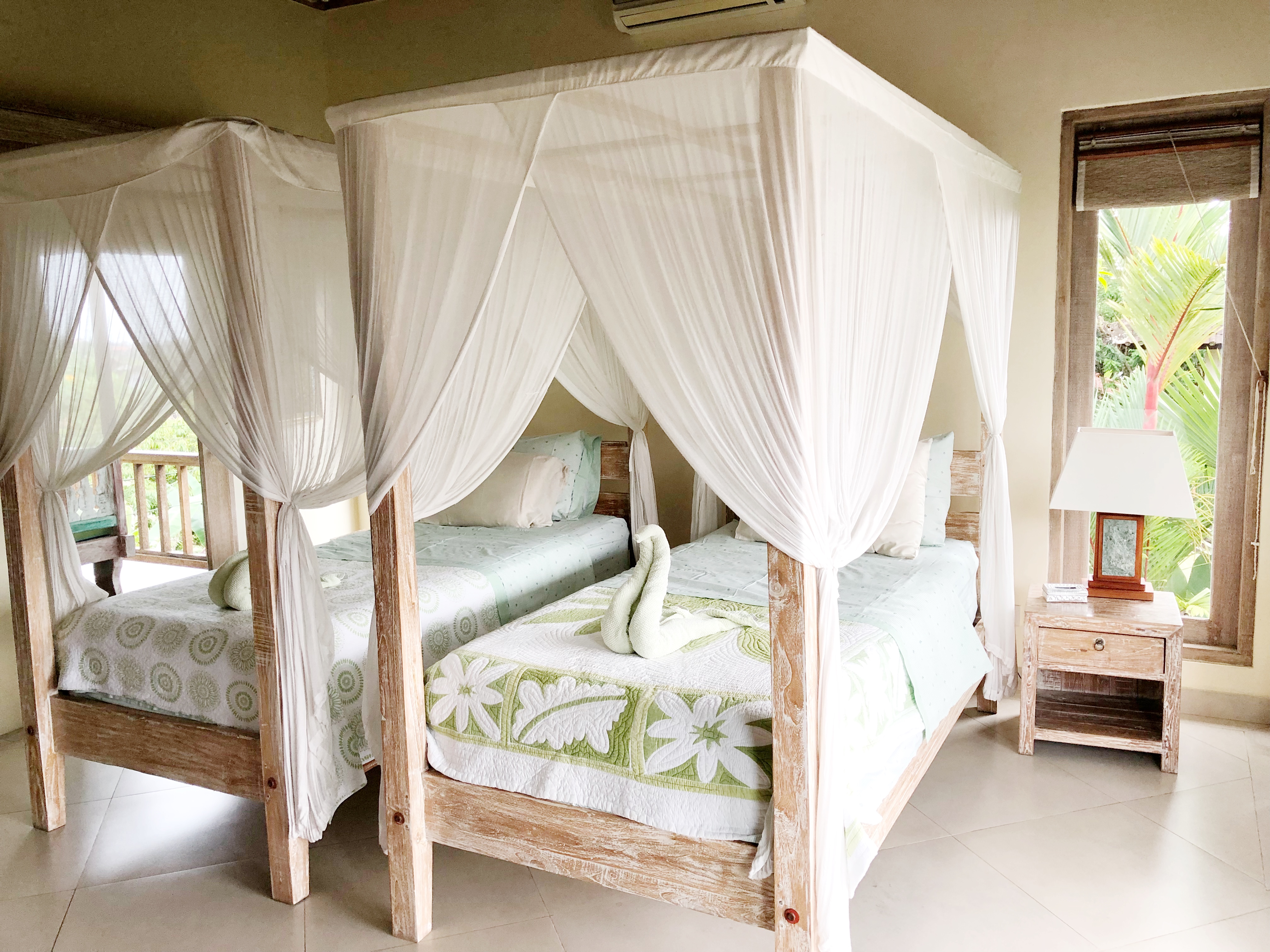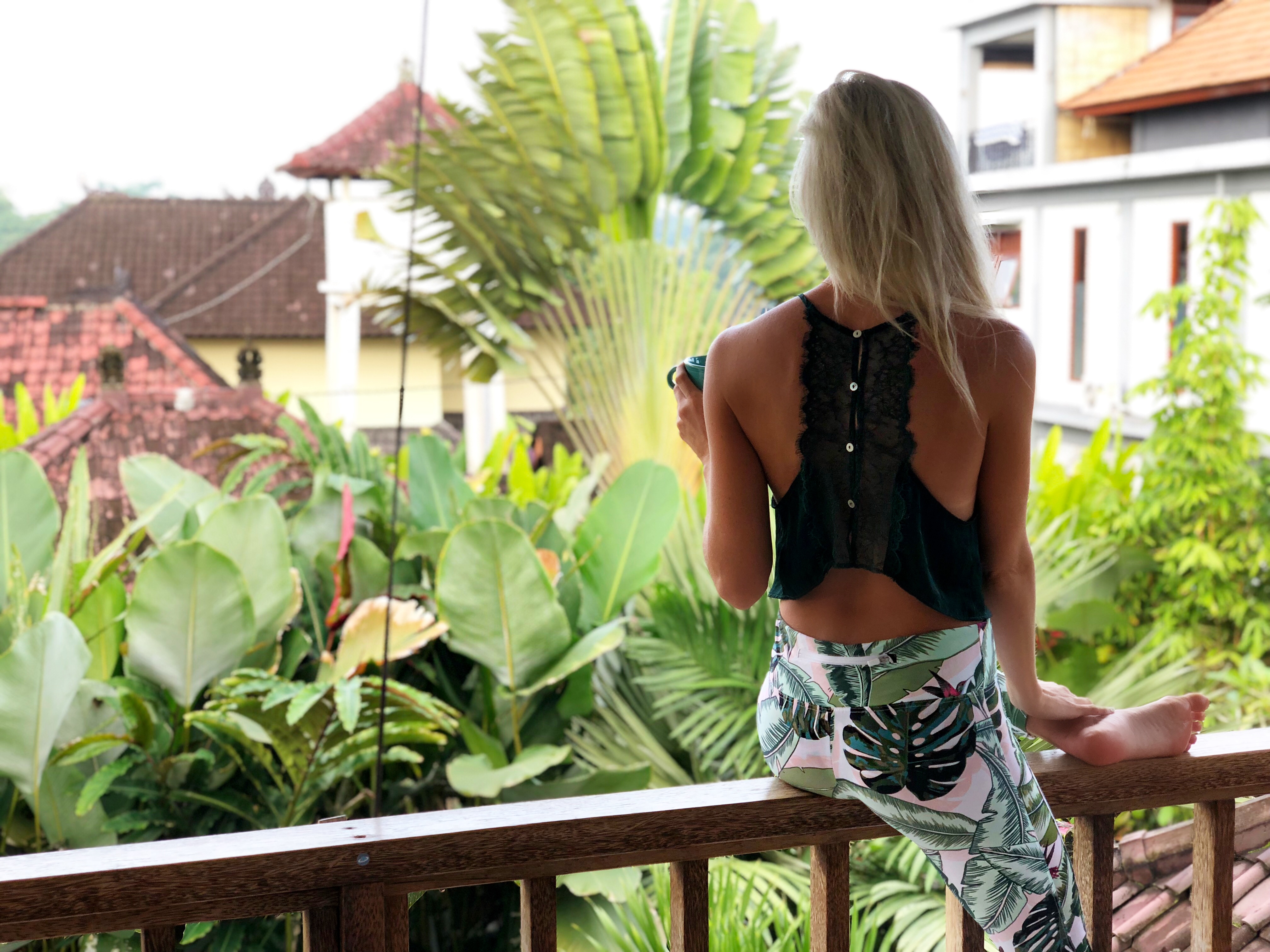 Just like Thailand, Bali offered incredibly cheap spa days. We got daily massages, Putri Bali was one of your local favorites.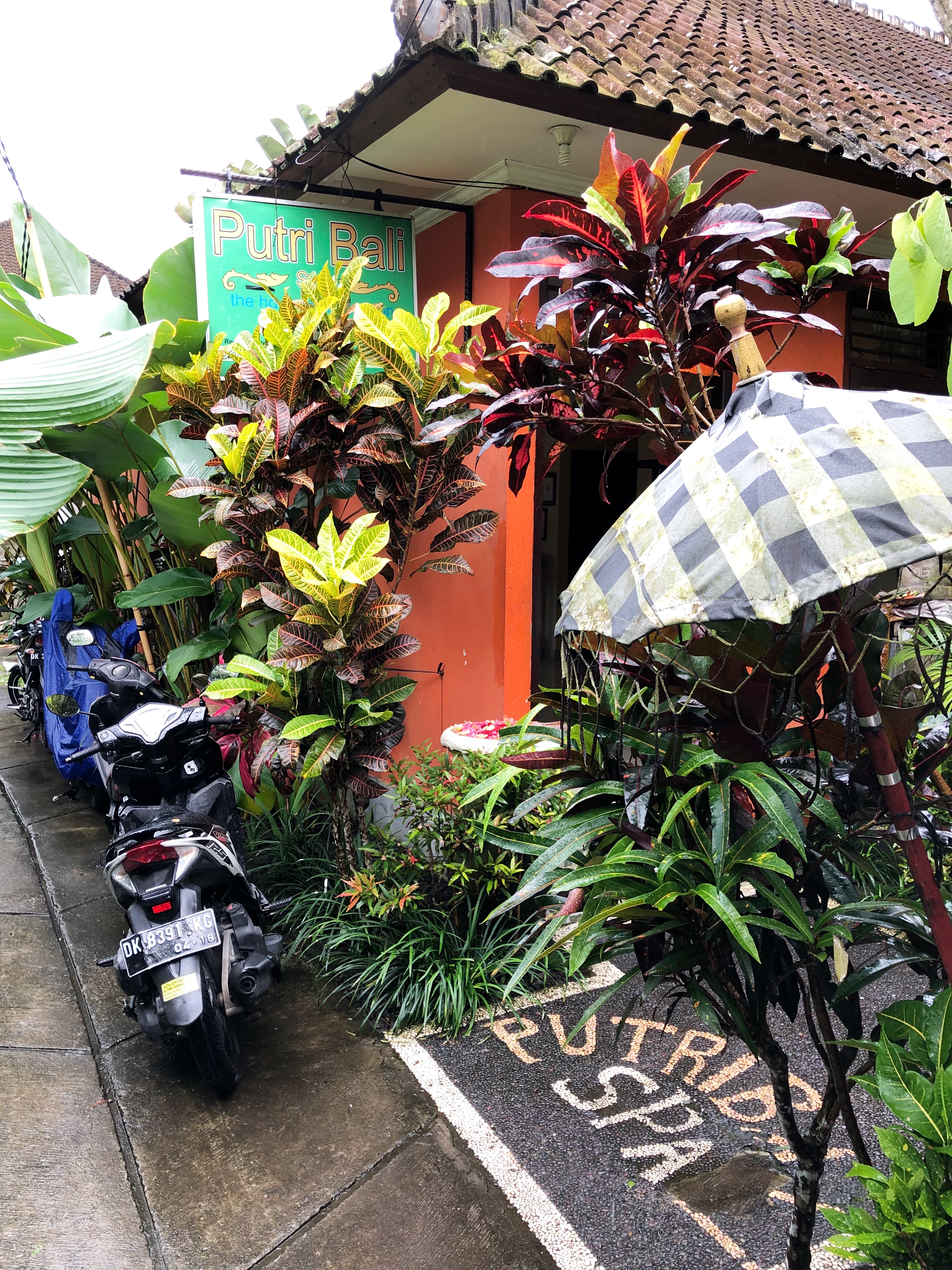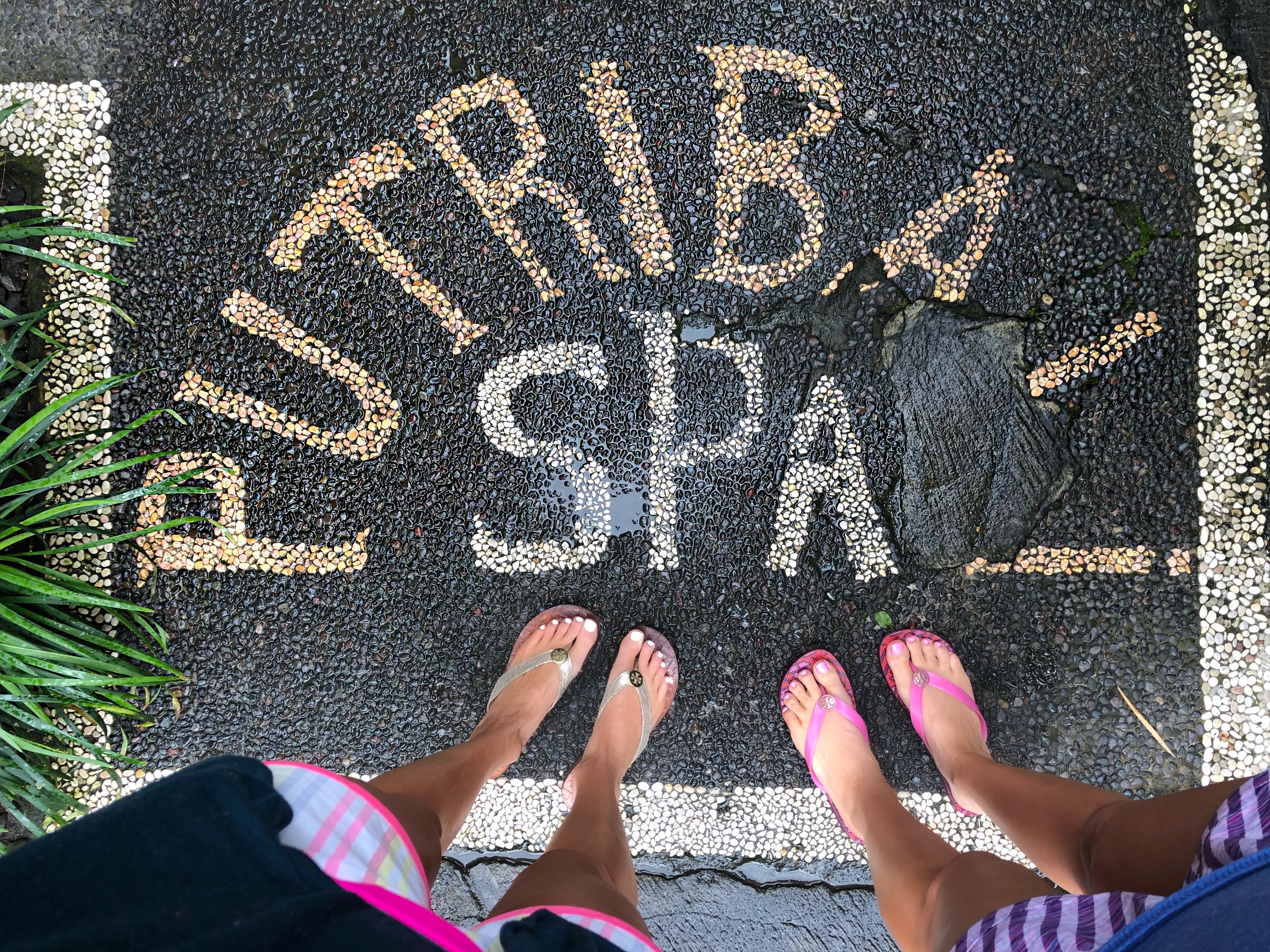 Pork Chop approved!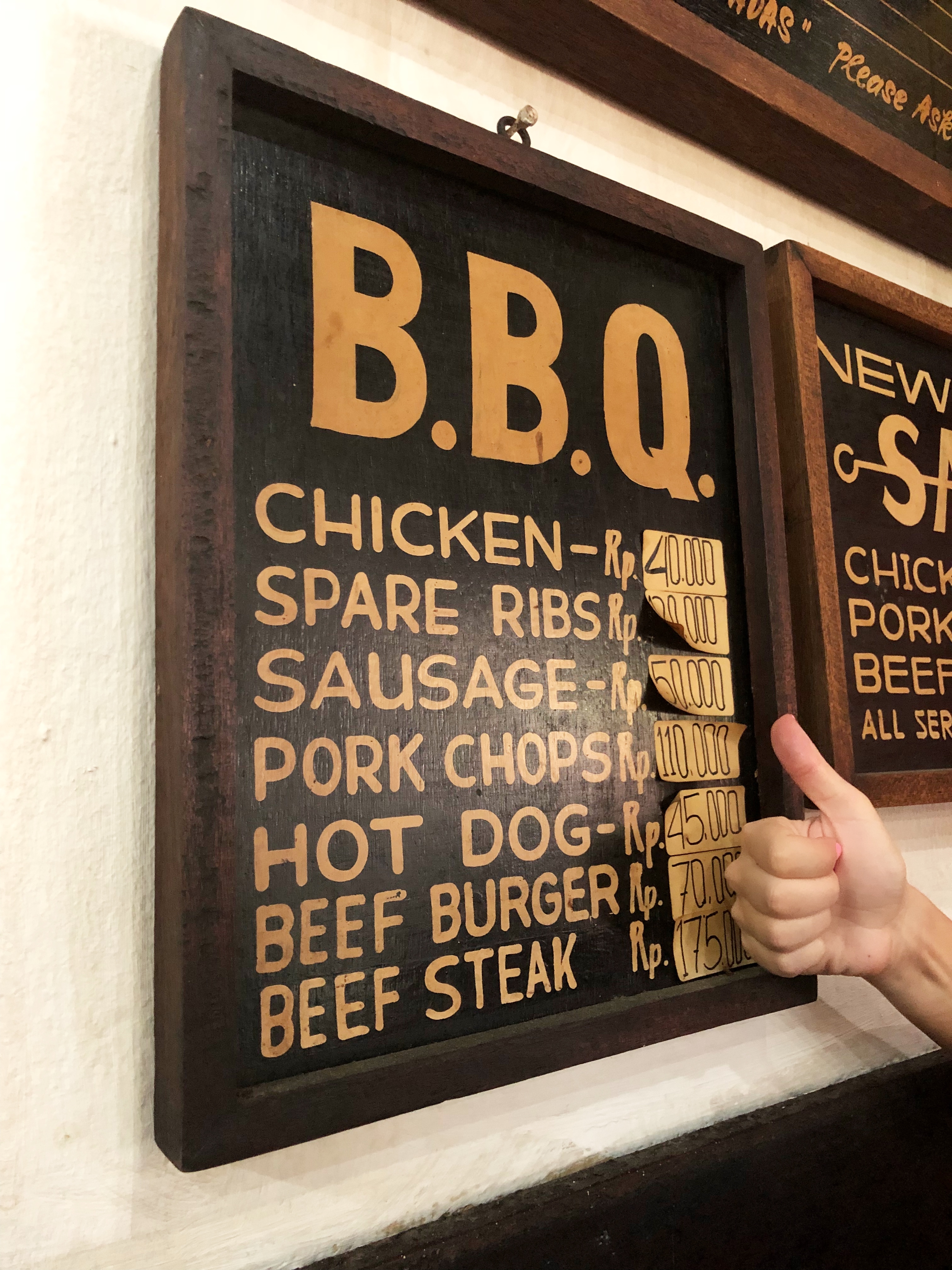 A great spot is Jungle Fish, you can pay a small fee to spend the day at their pool area.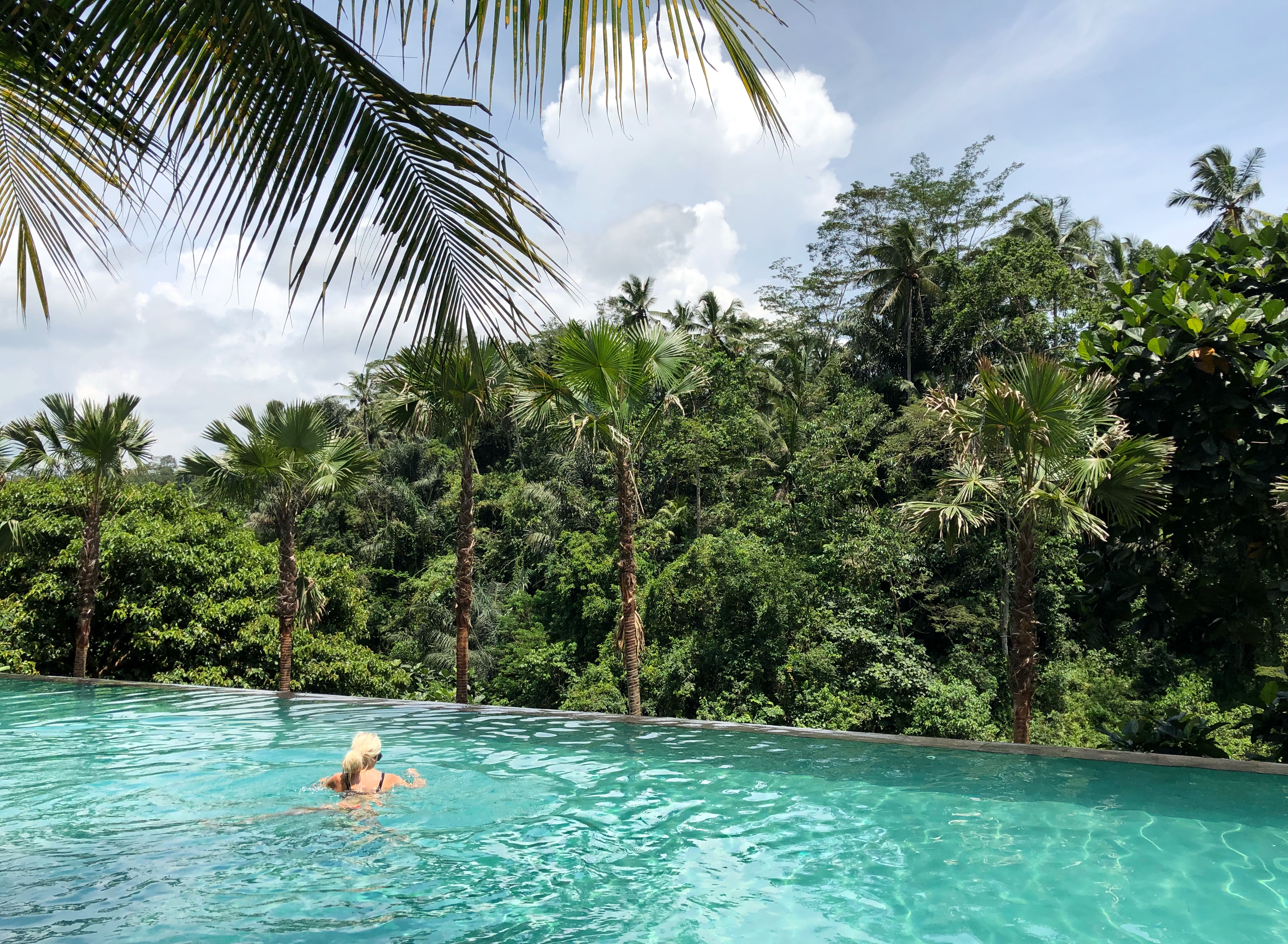 Bestie Bracelets, she's always fingers crossed and nervous while I'm over here A-ok! We make a pair 🙂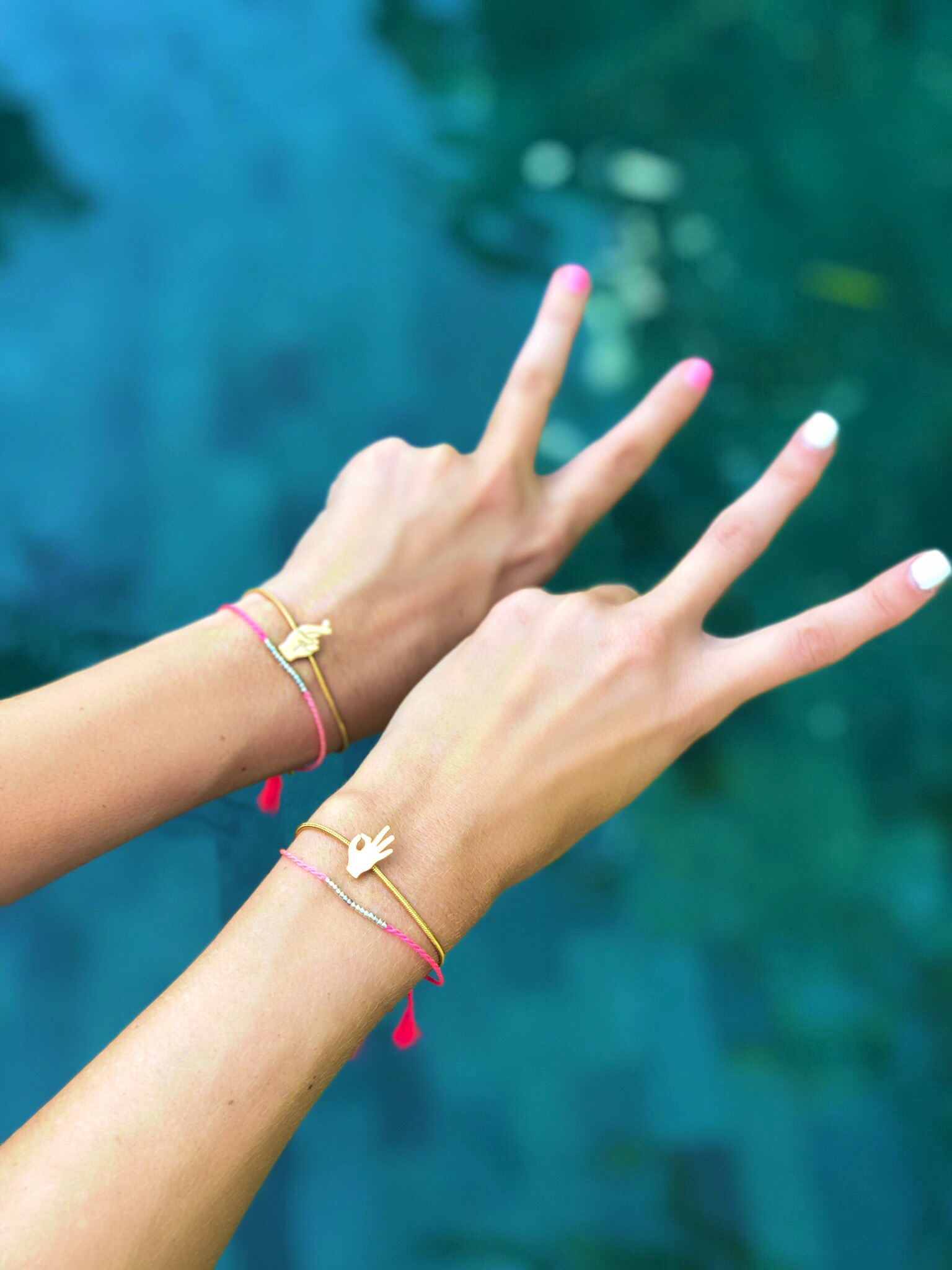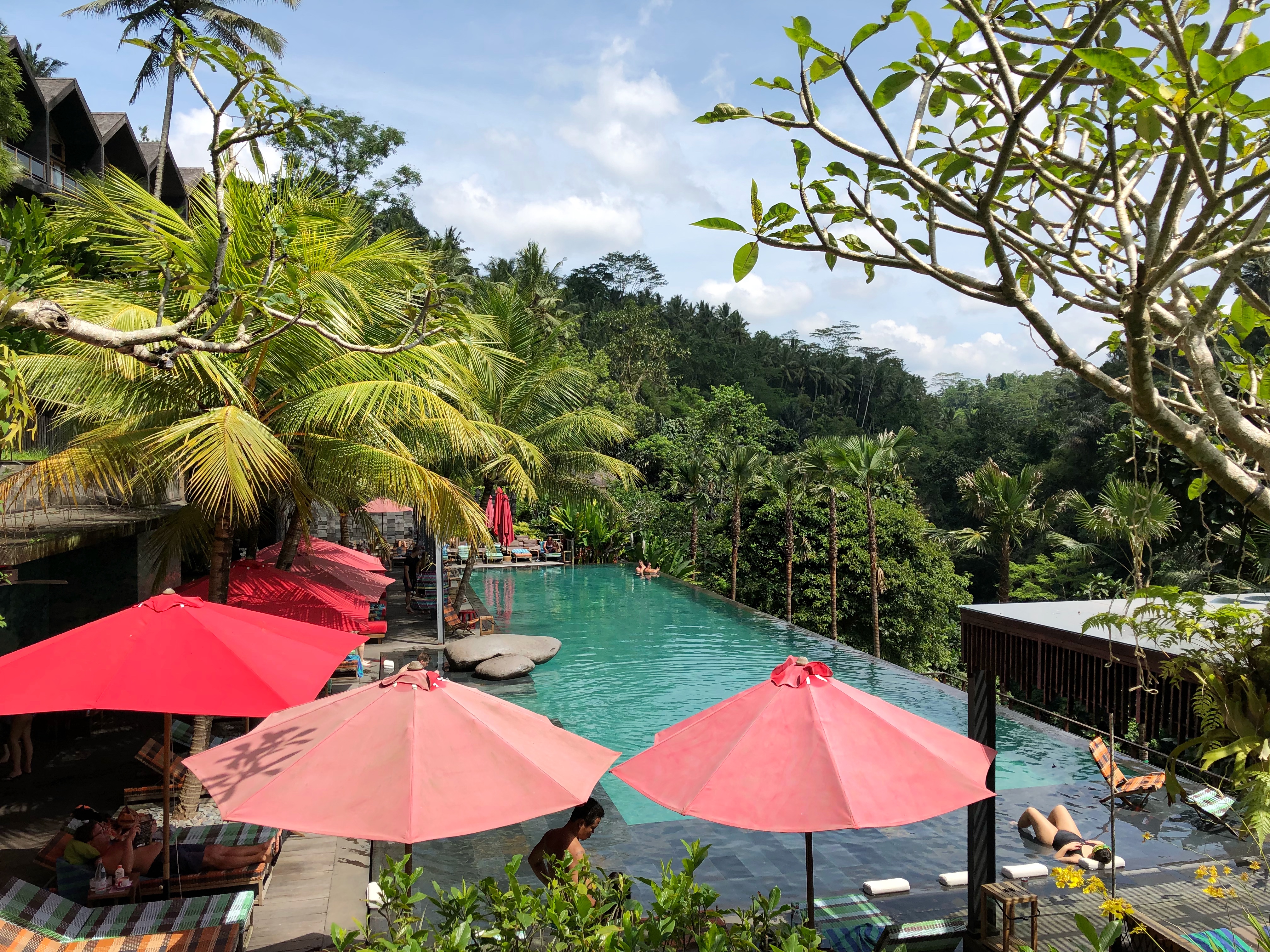 Johnny Fly Shades were perfect in Bali!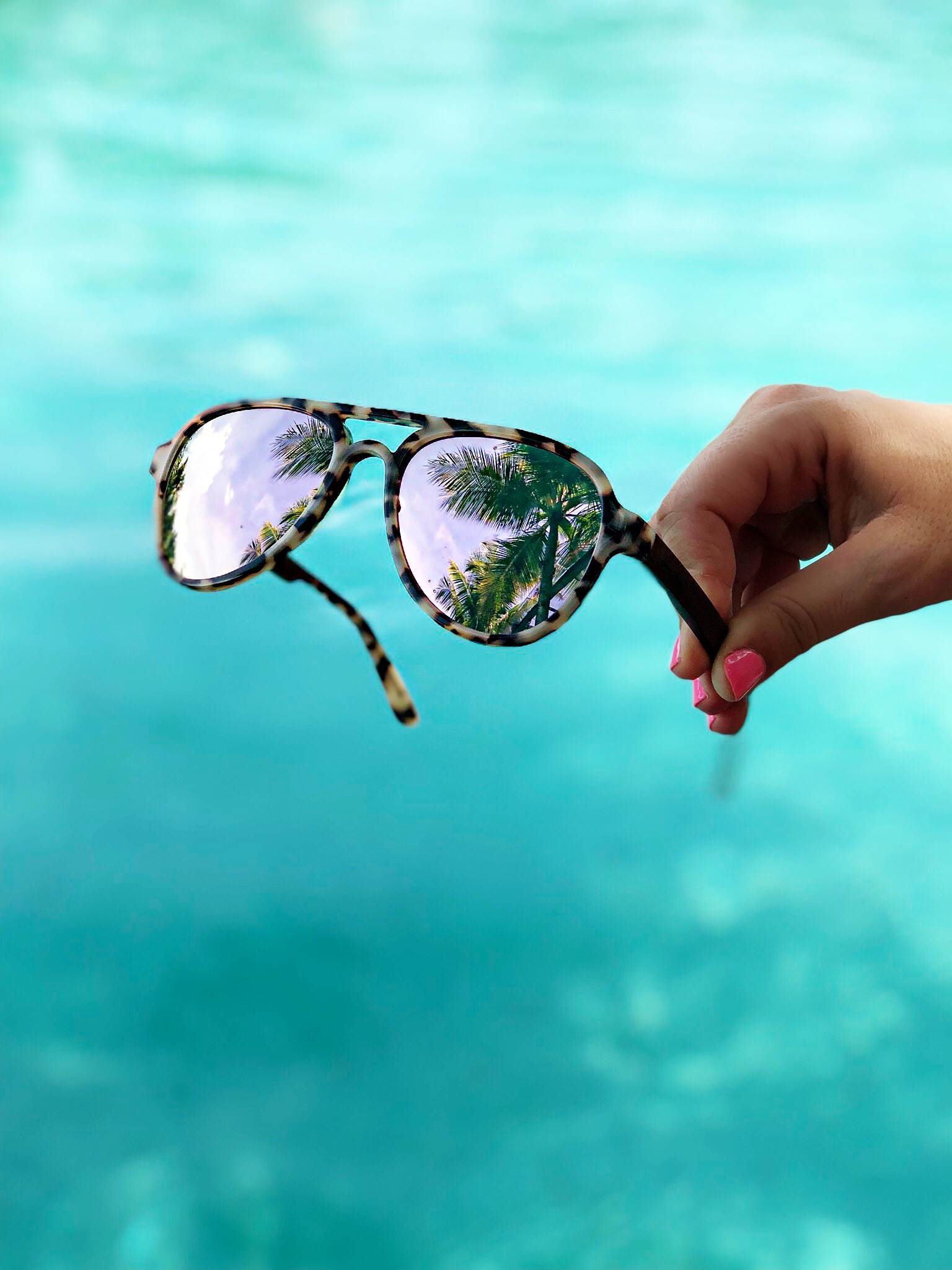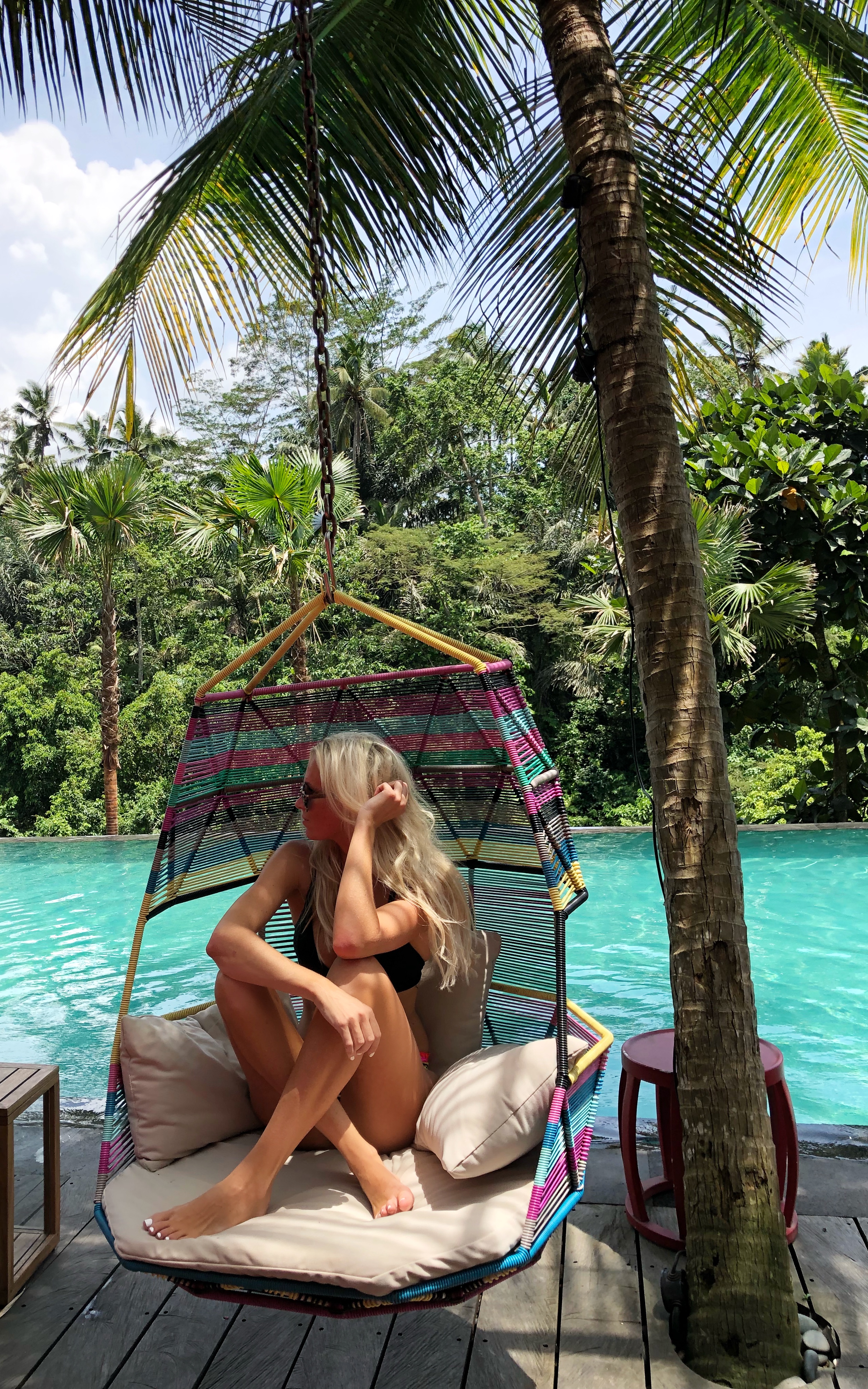 Our air&b host connected us to THE sweetest and coolest girl ever Wiwik, she was our amazing tour guide who turned into a great friend. If you are in the Ubud or surrounding area I highly recommend booking with her, her English is amazing!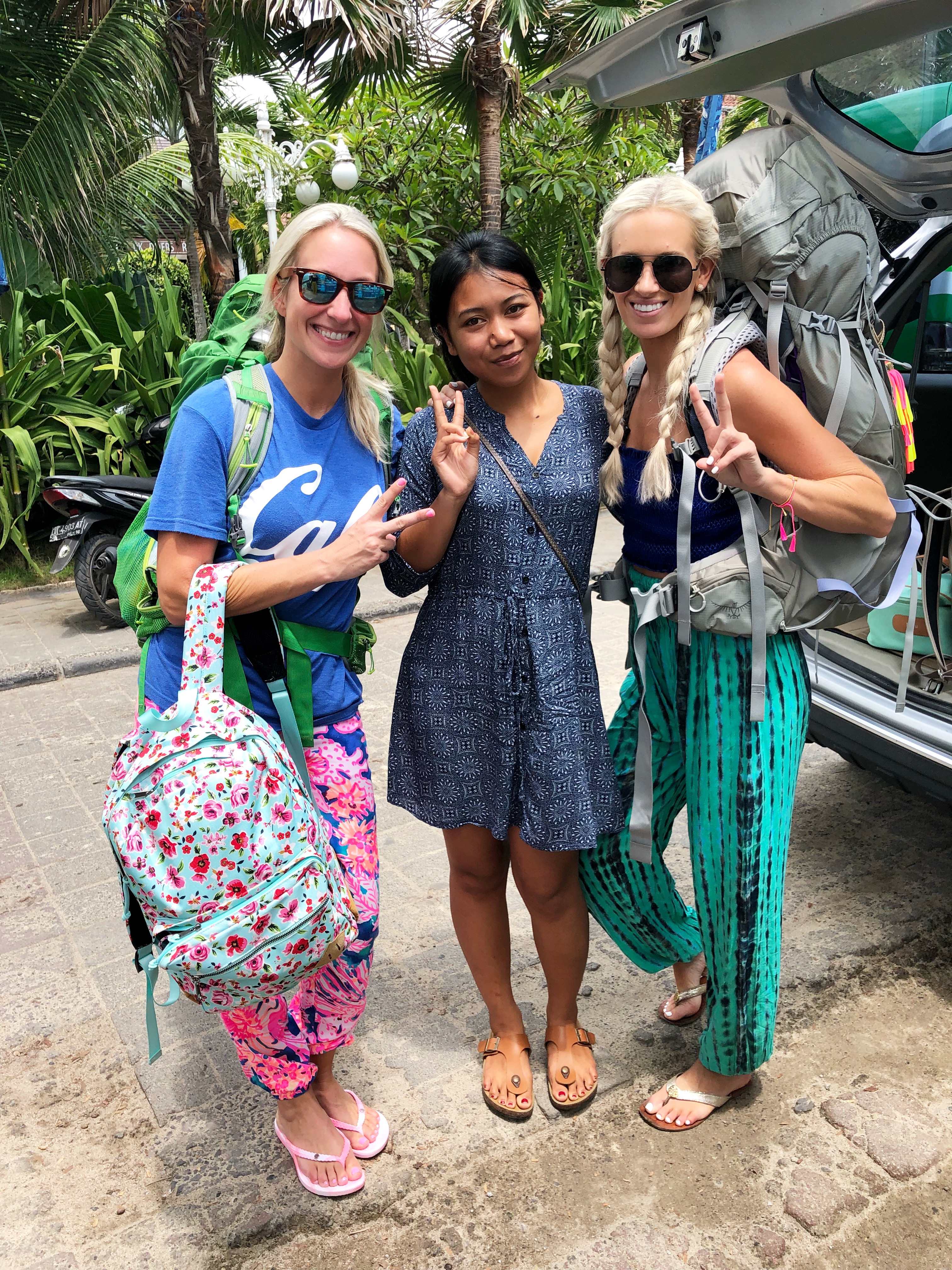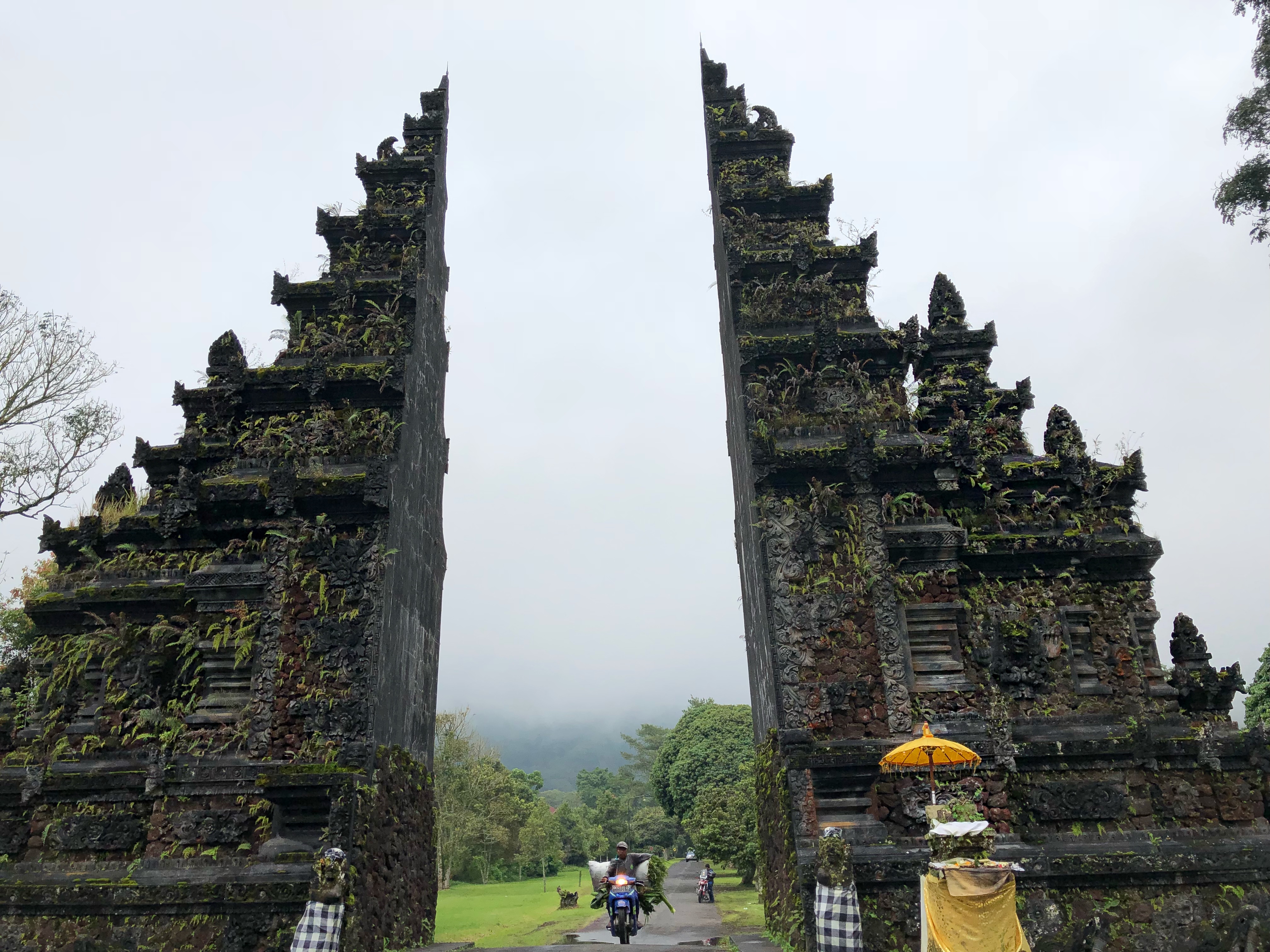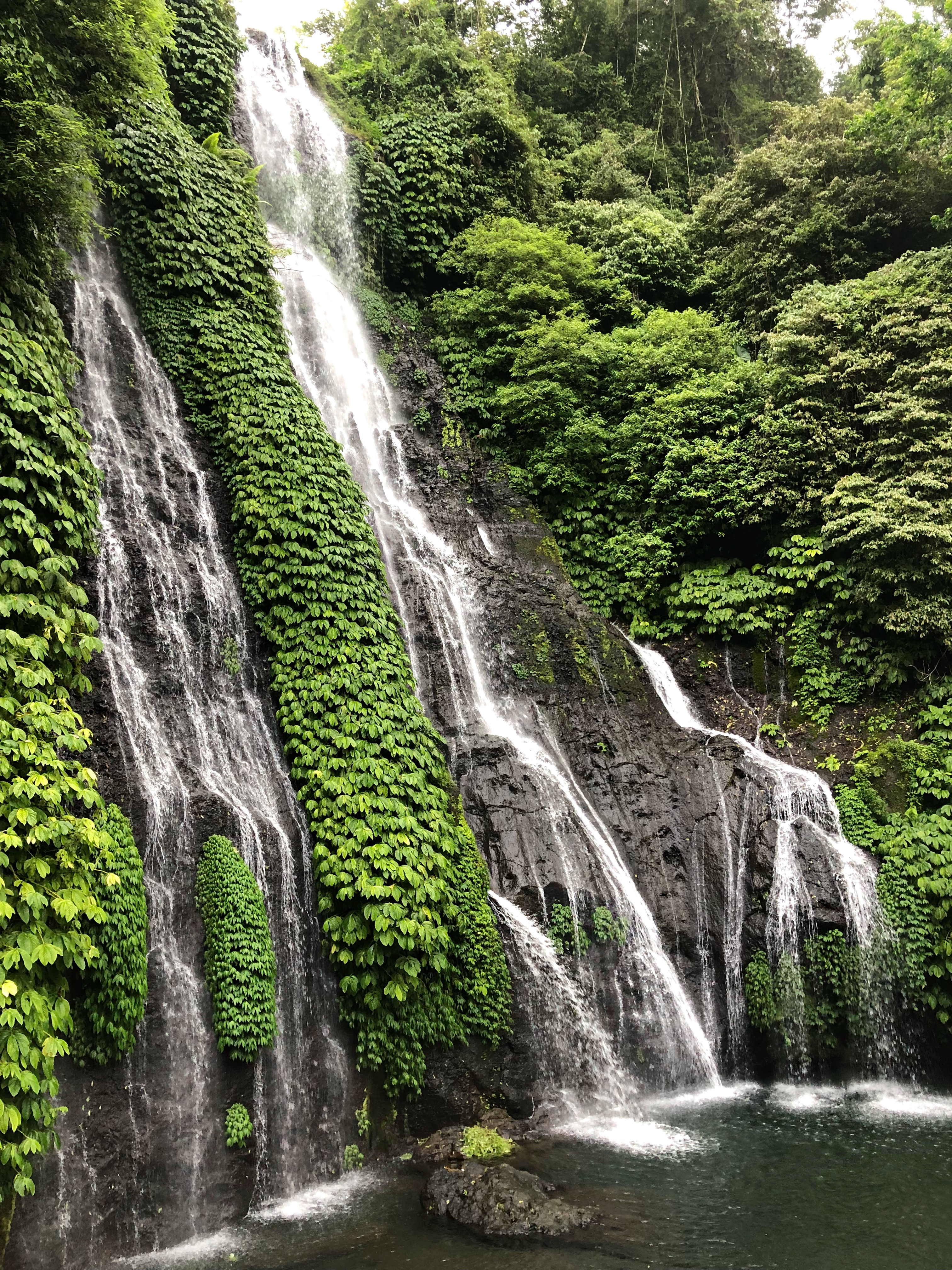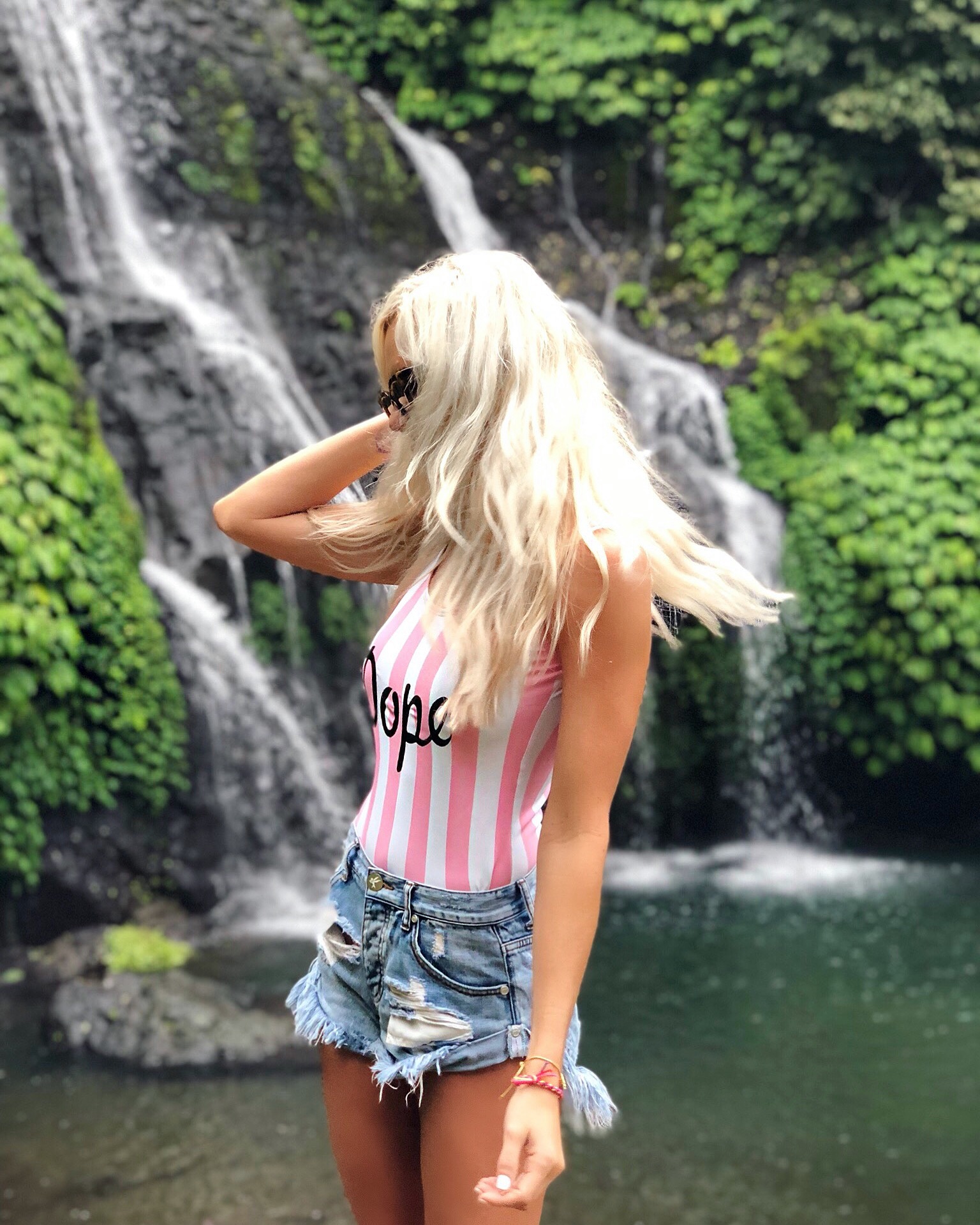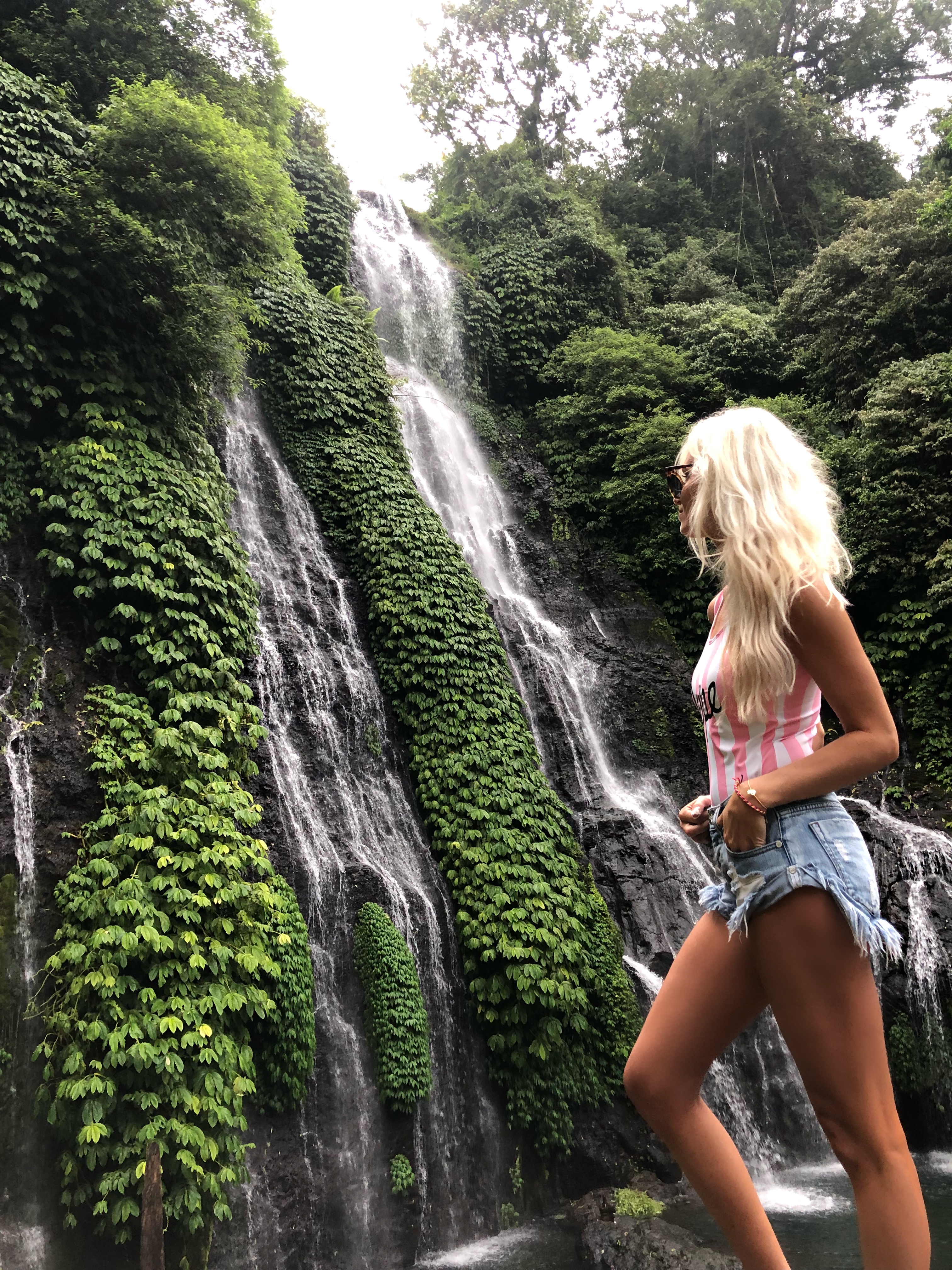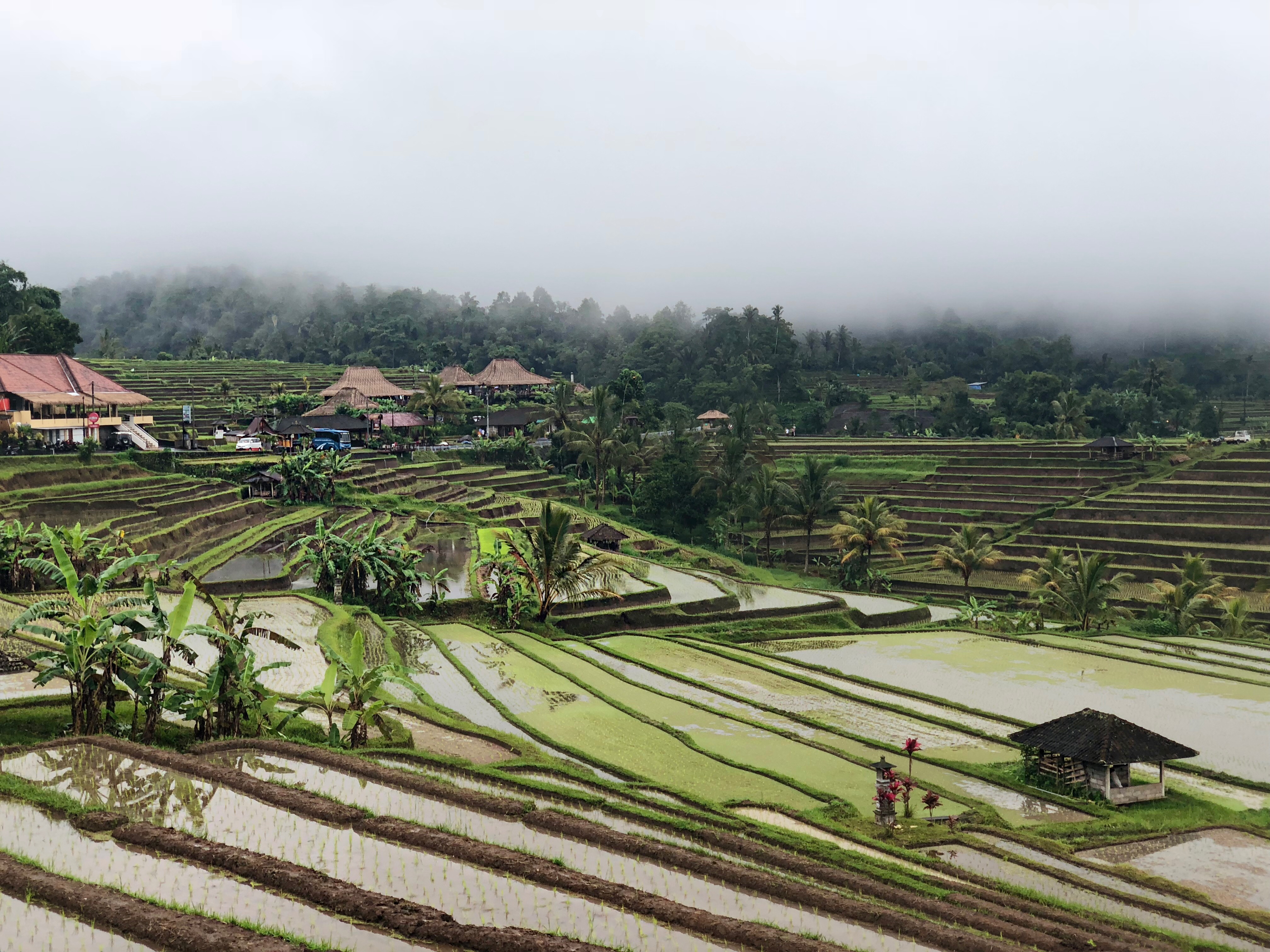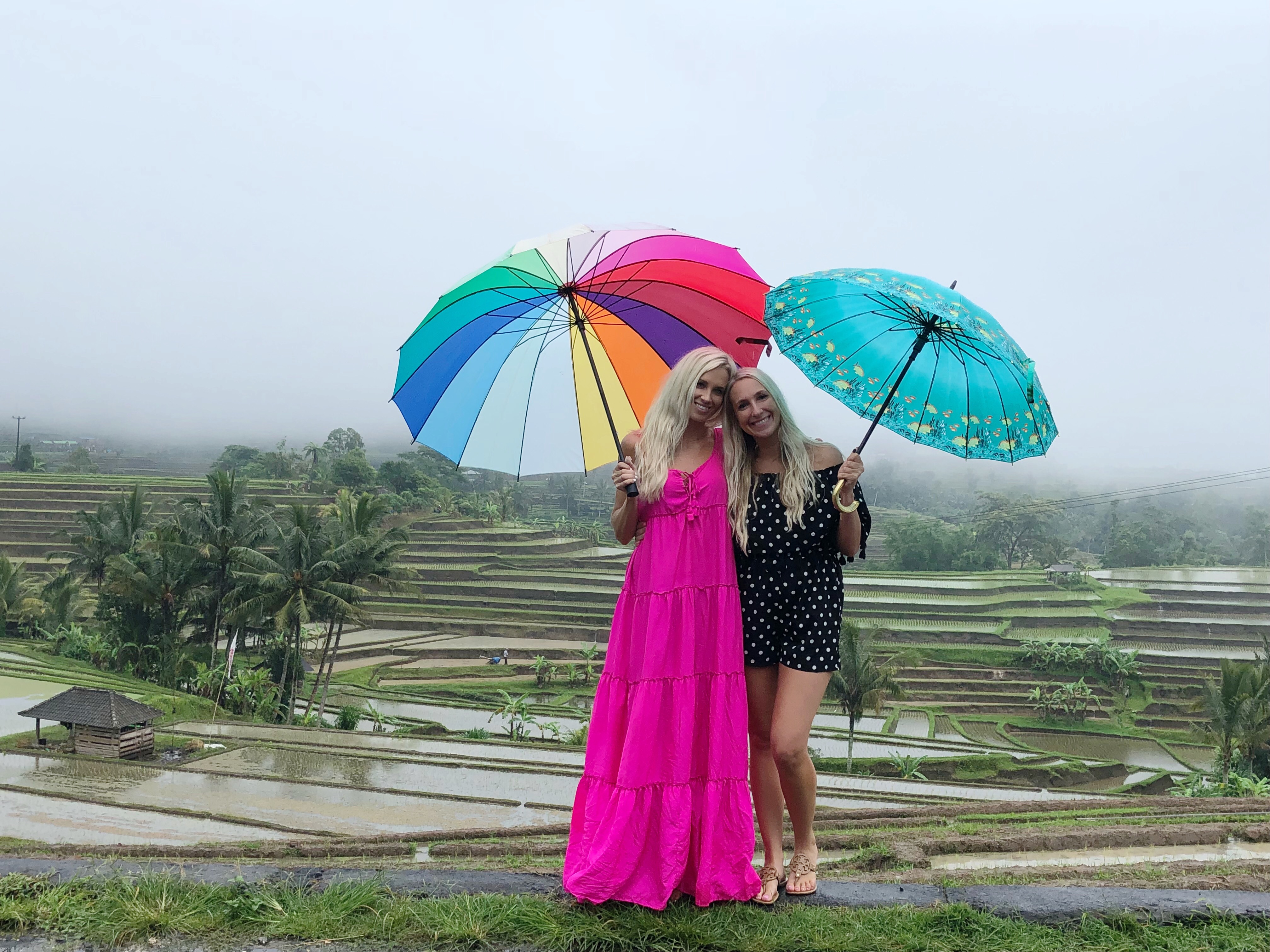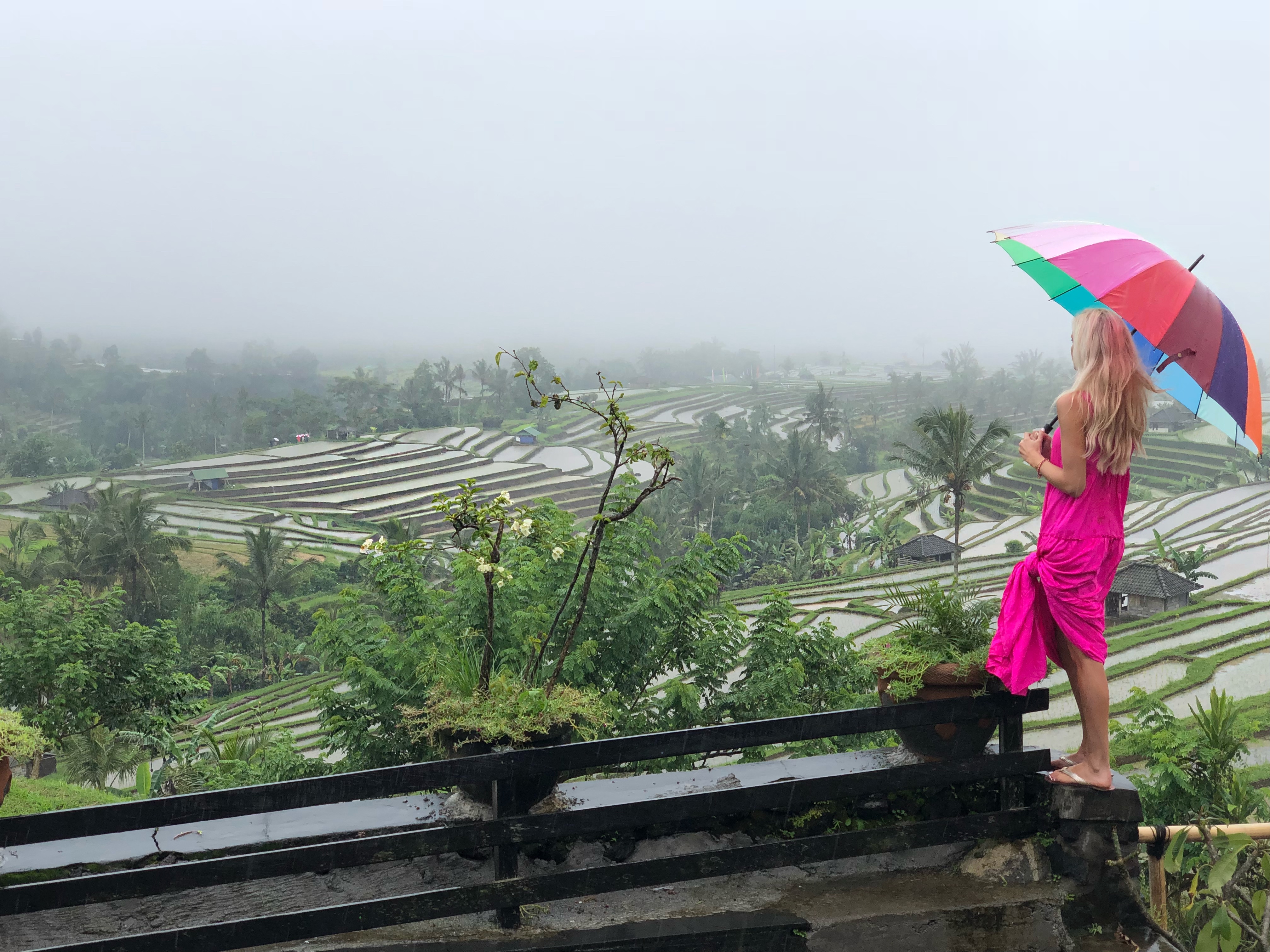 While in Ubud, the Bali Swing is a must…if you are brave!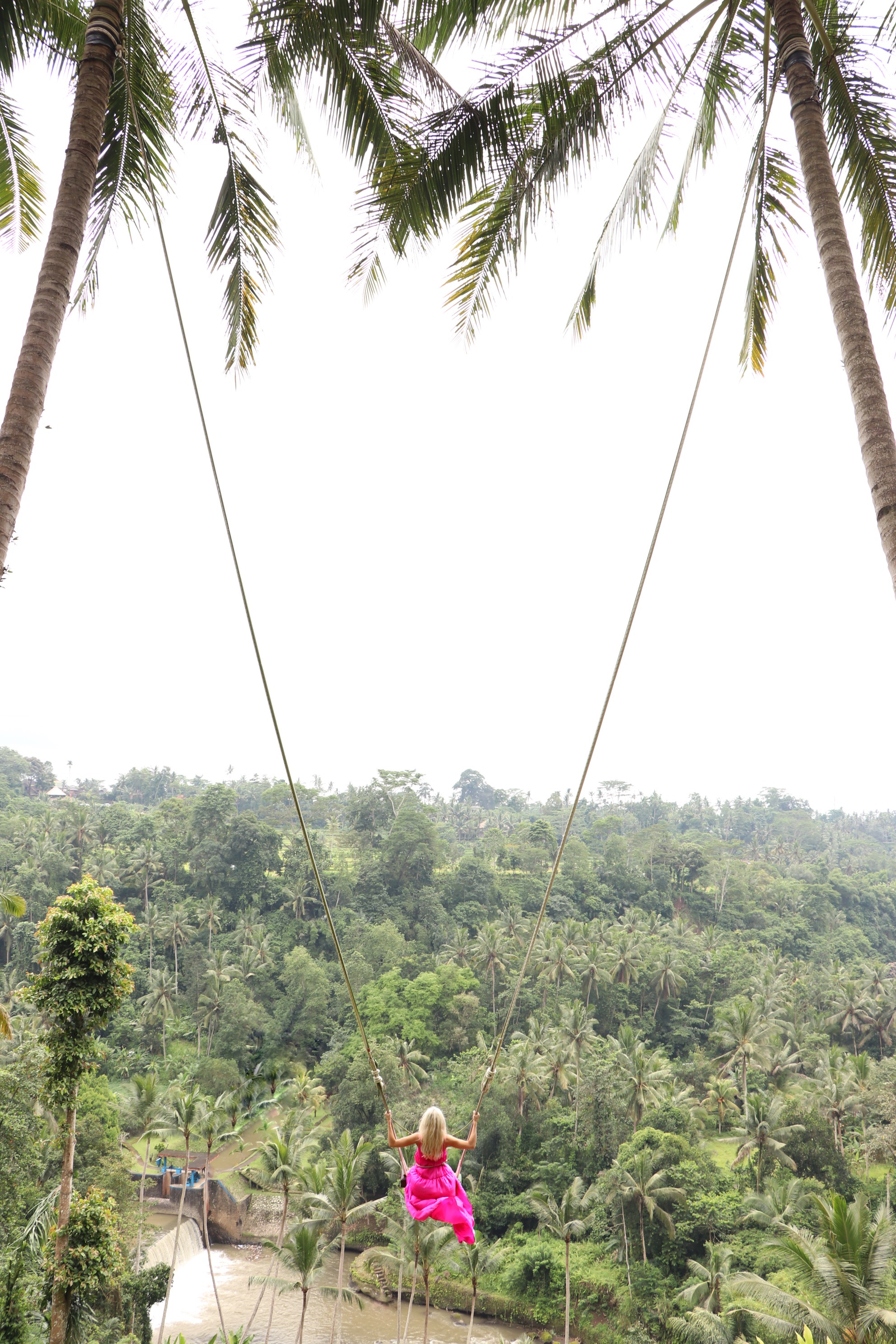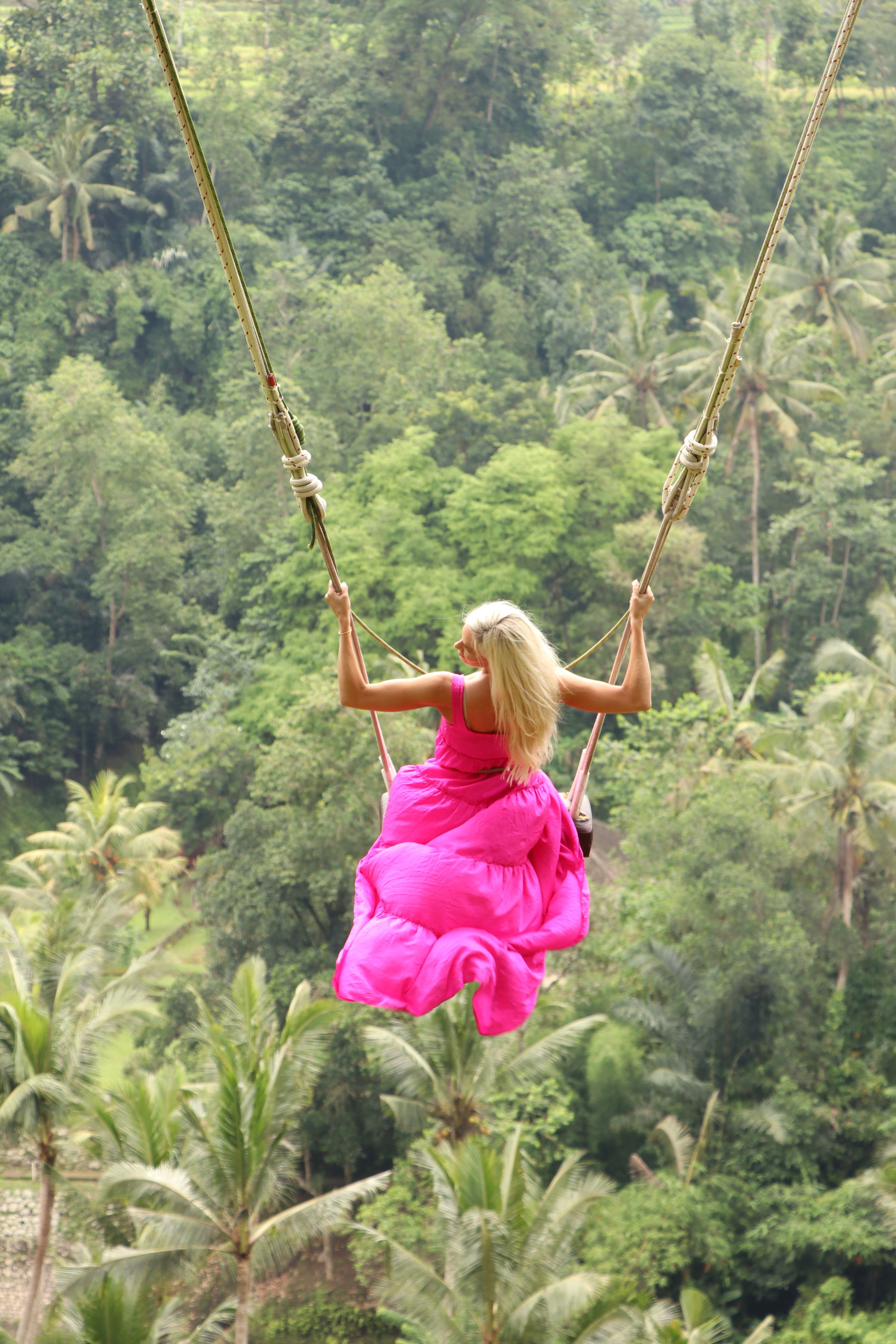 We jumped on a boat to head over to the Gili Islands for a few days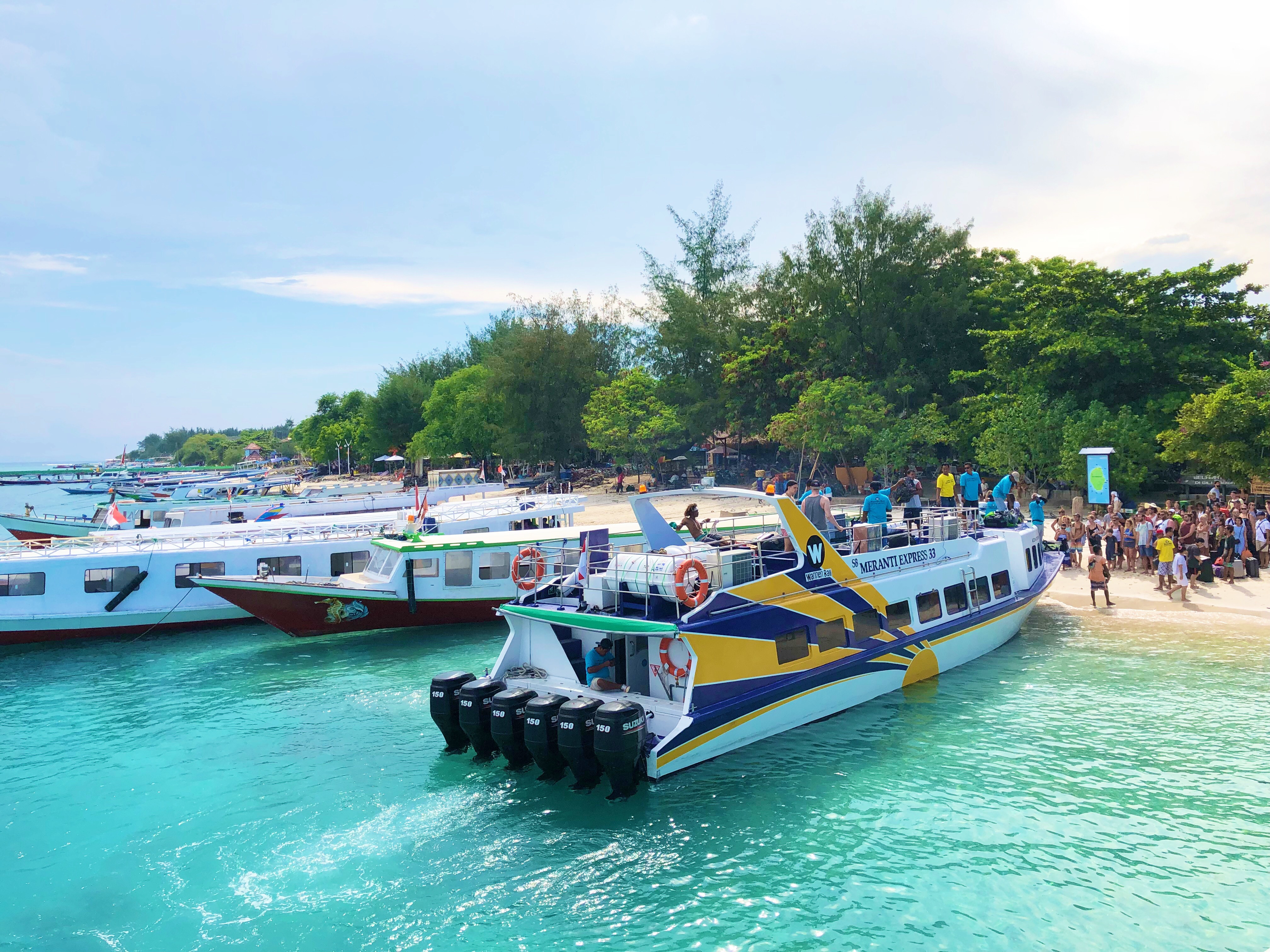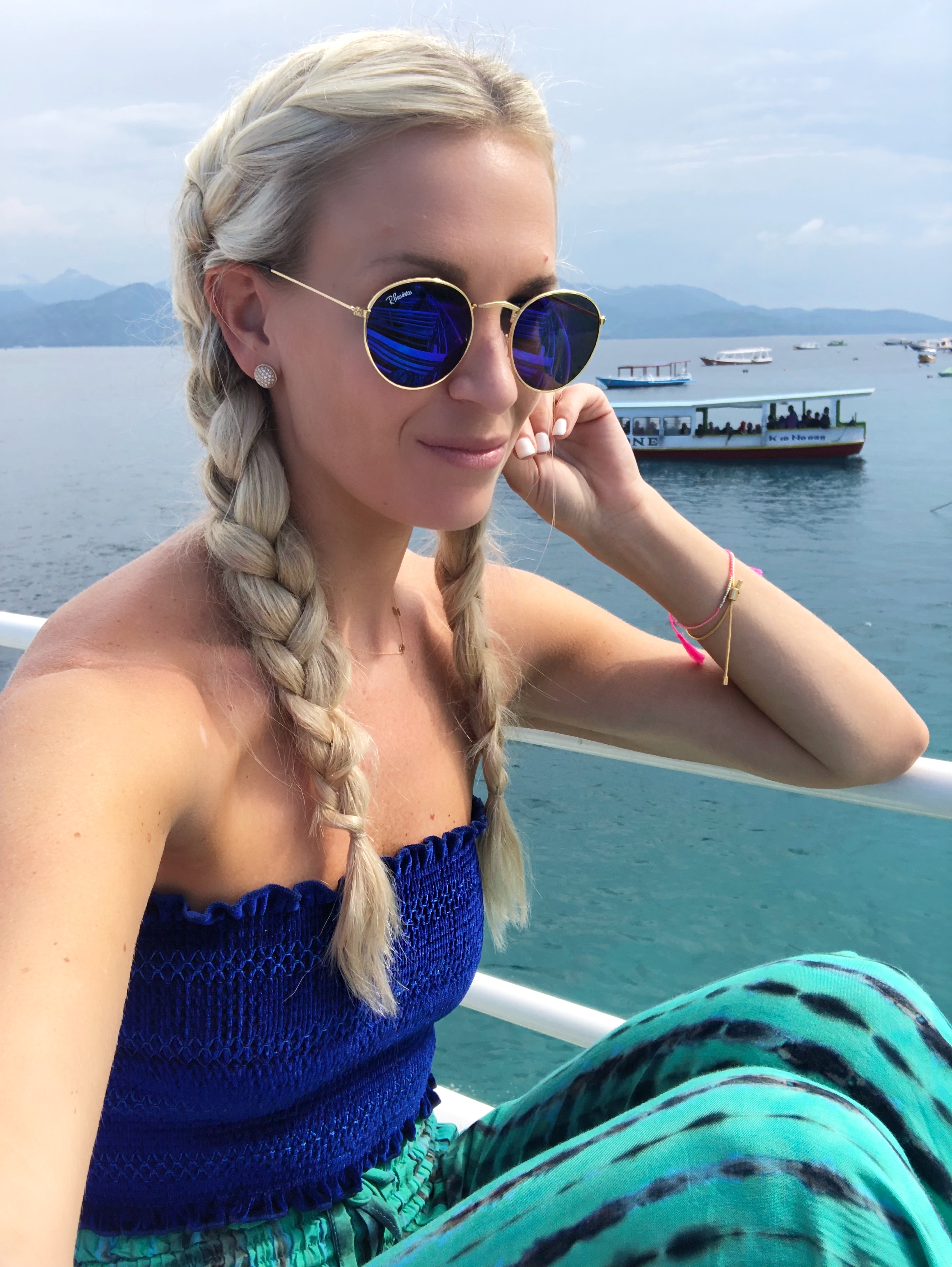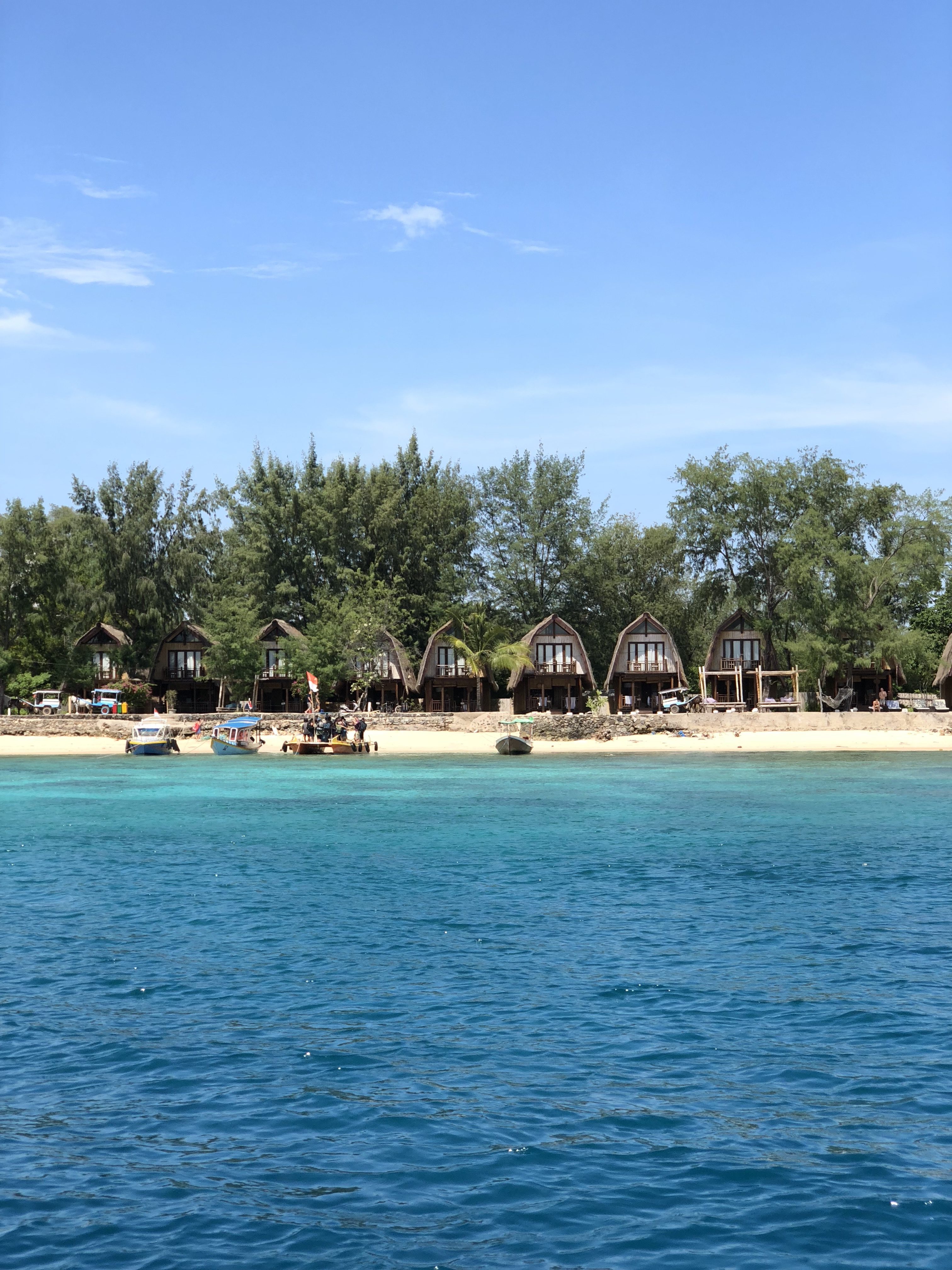 We stayed on Gili Air, it was more relaxed, laid back and our speed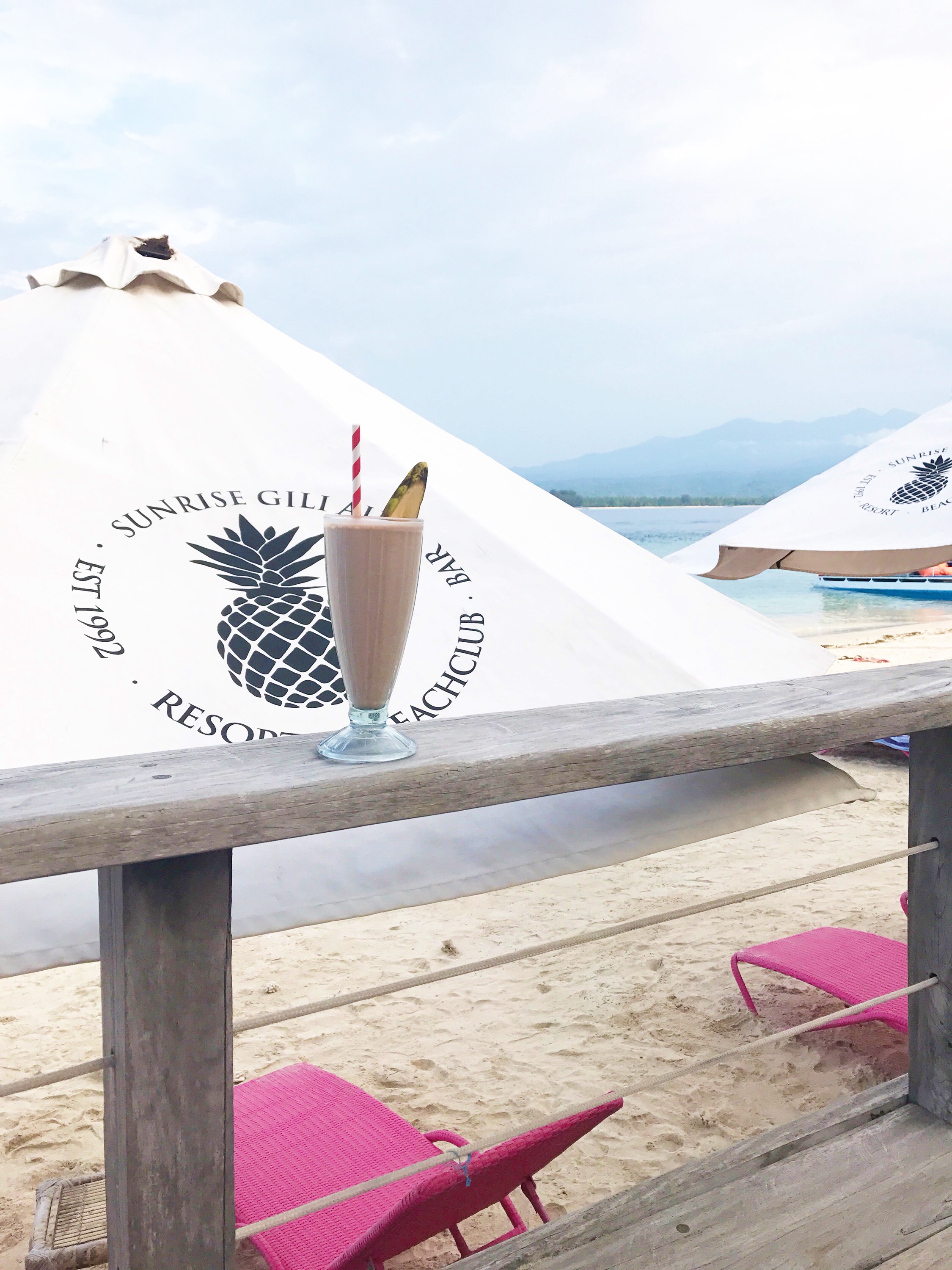 Stayed at Sunrise Beach Resort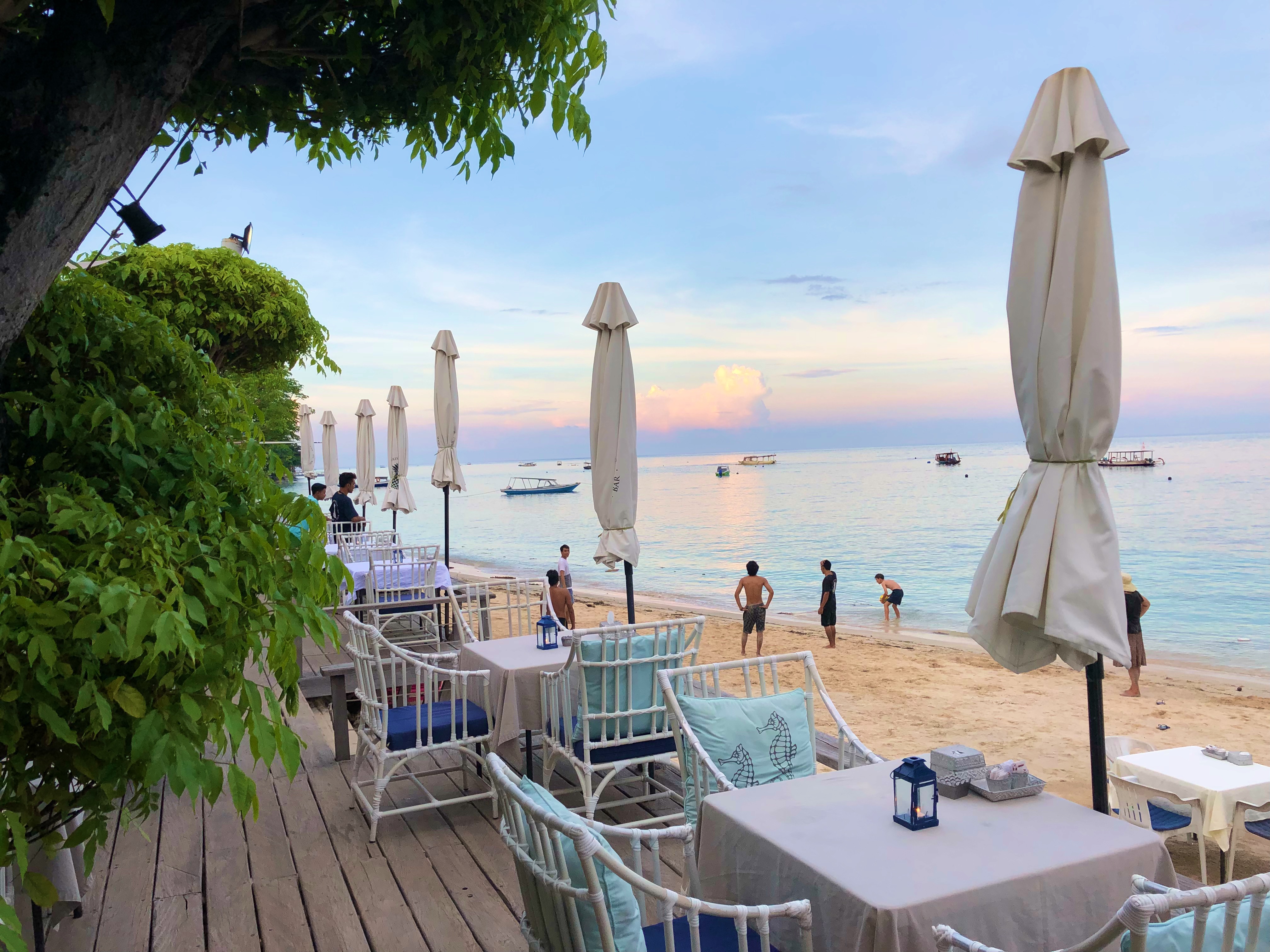 Pure happiness, I love this photo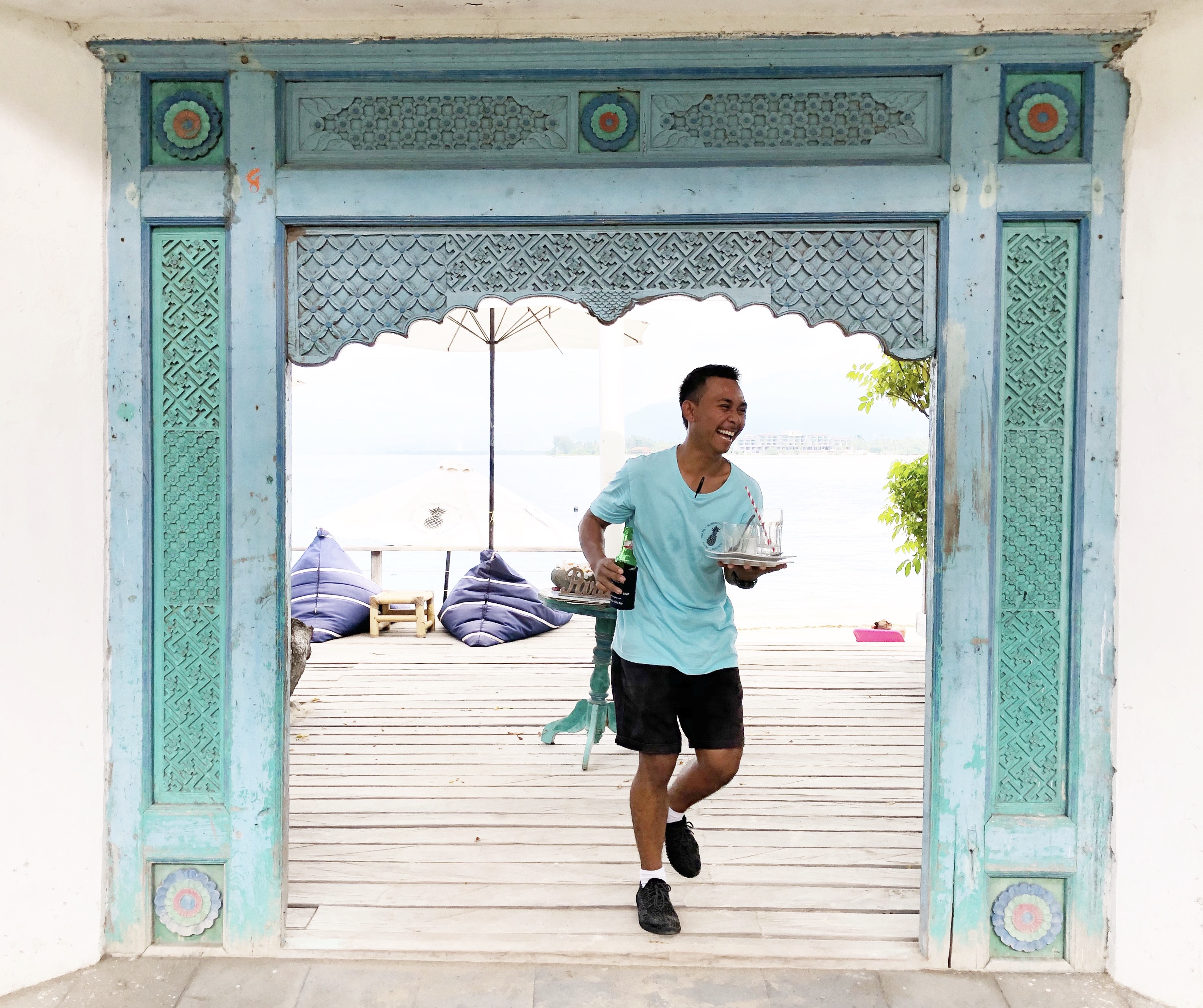 Found this cute swimsuit on this island, it was $10! I should have bought it in every color, dang it.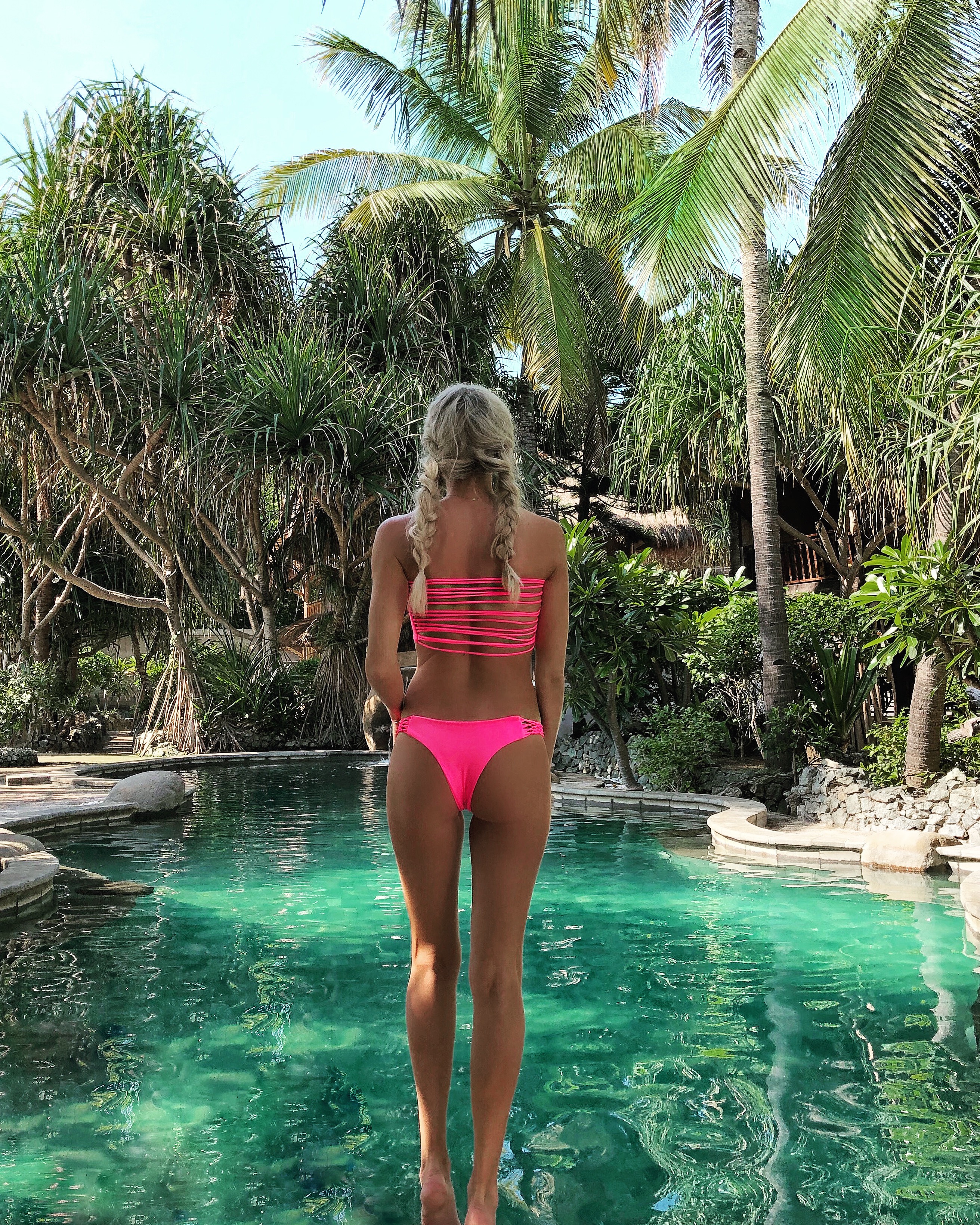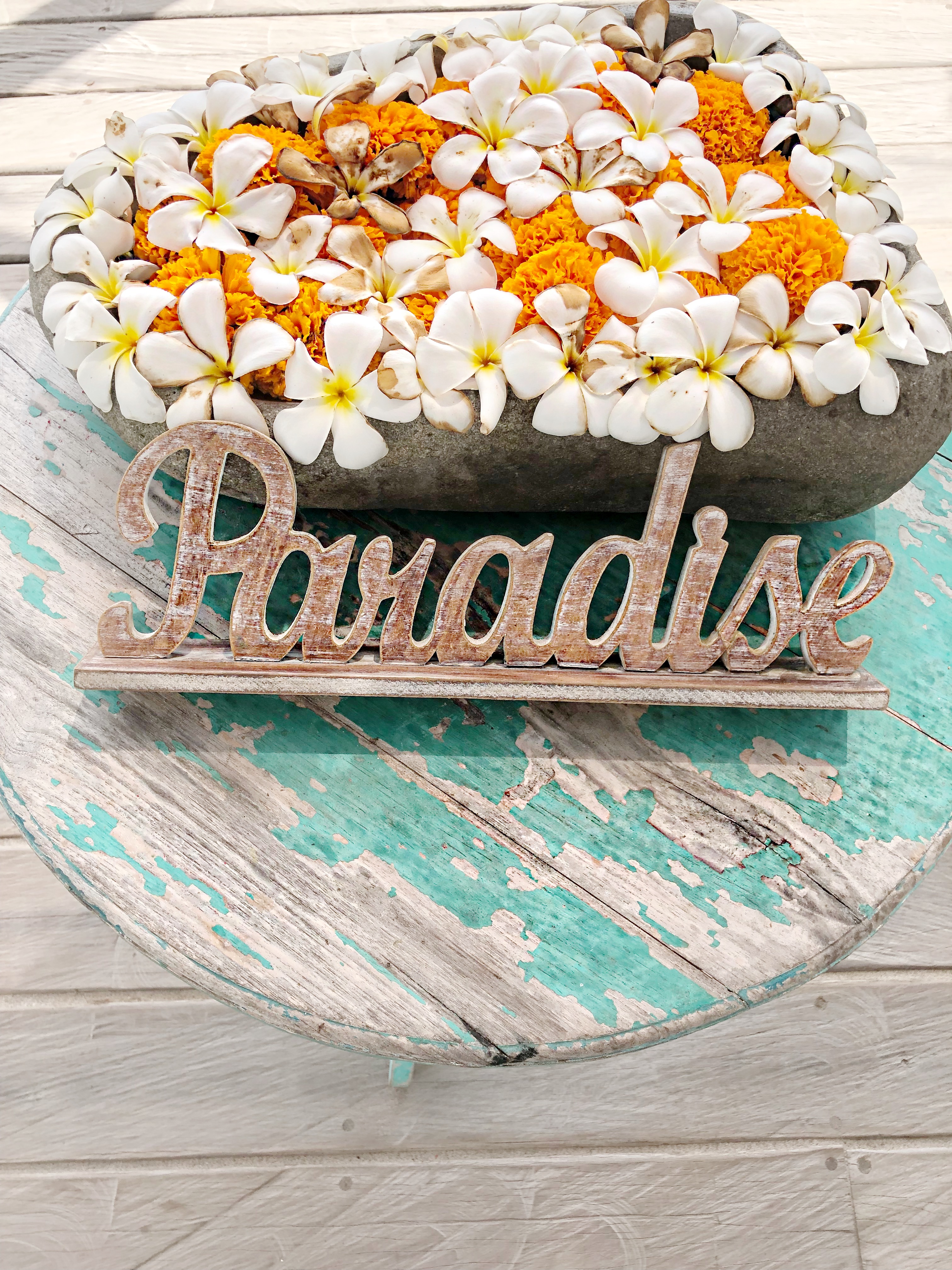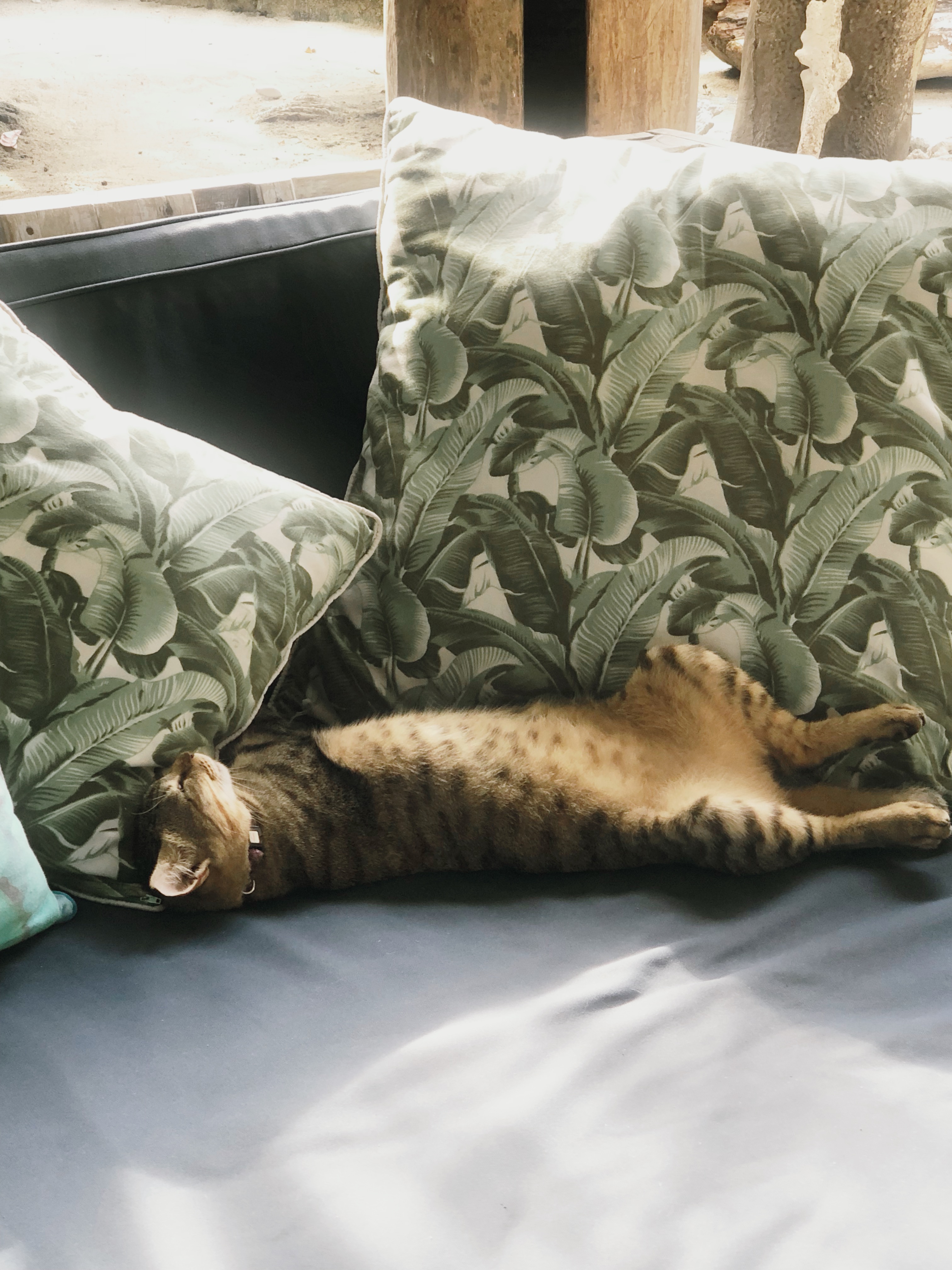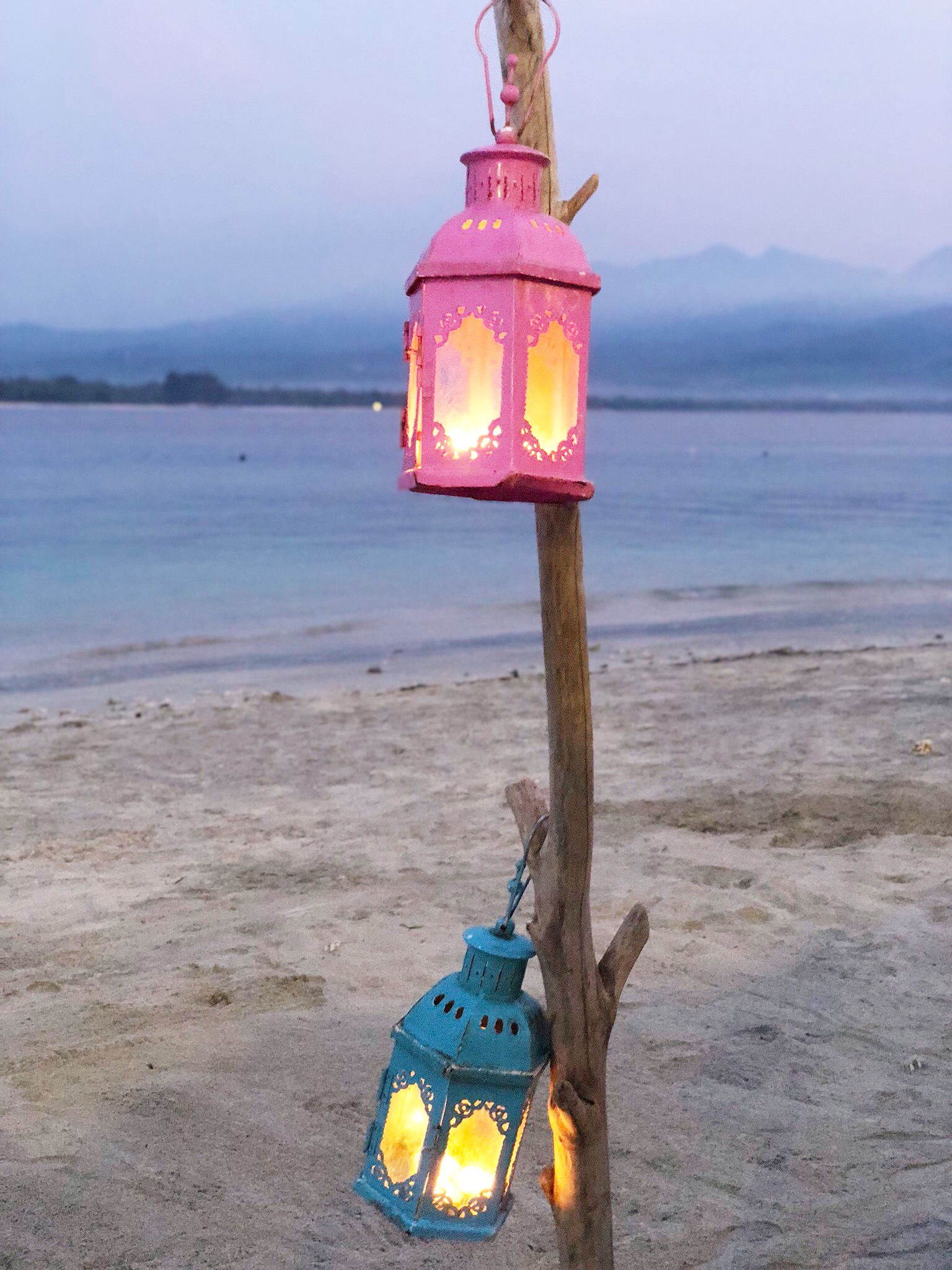 Did a day trip over to Gili T, this was the party island and boy was it wild!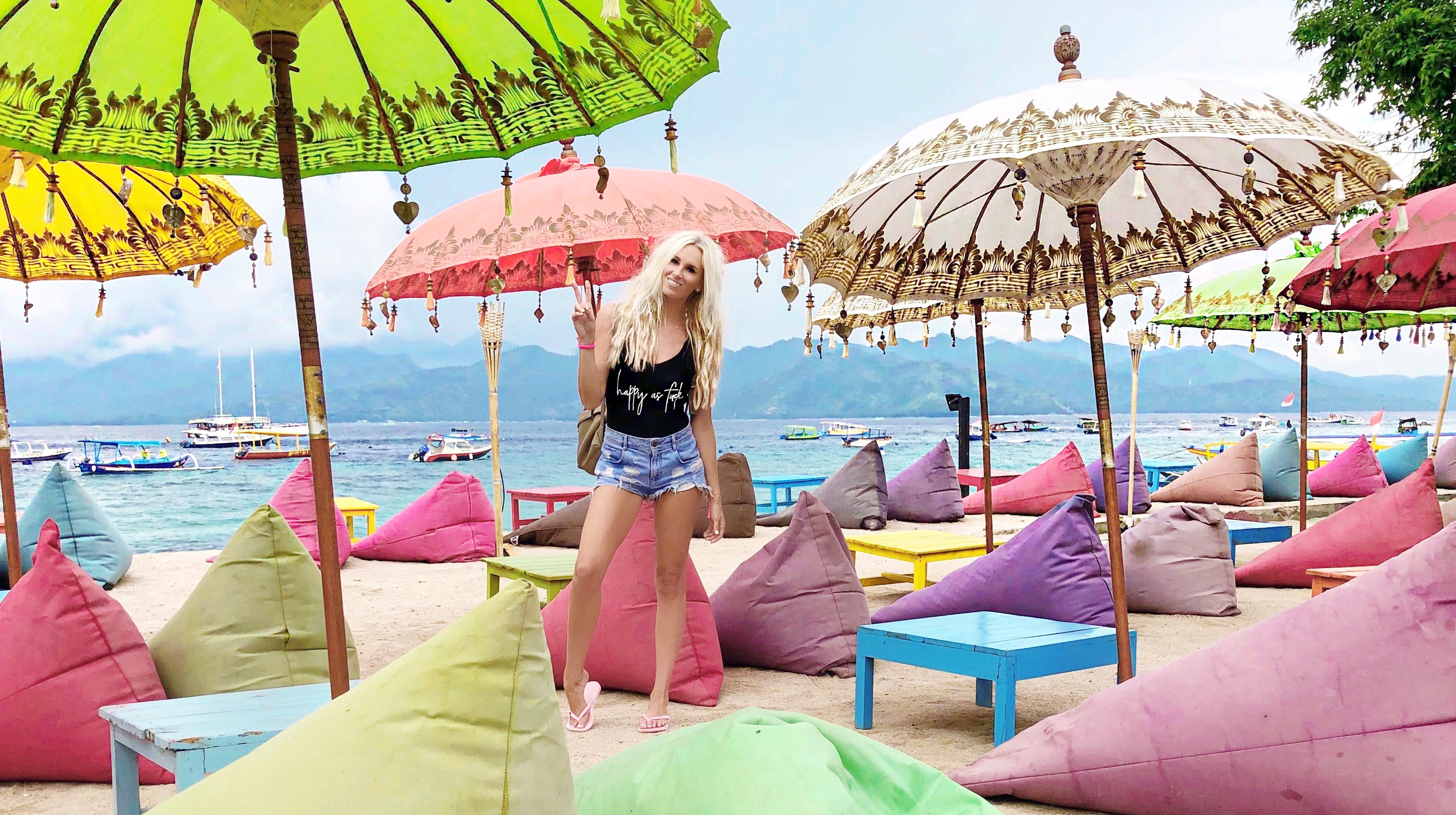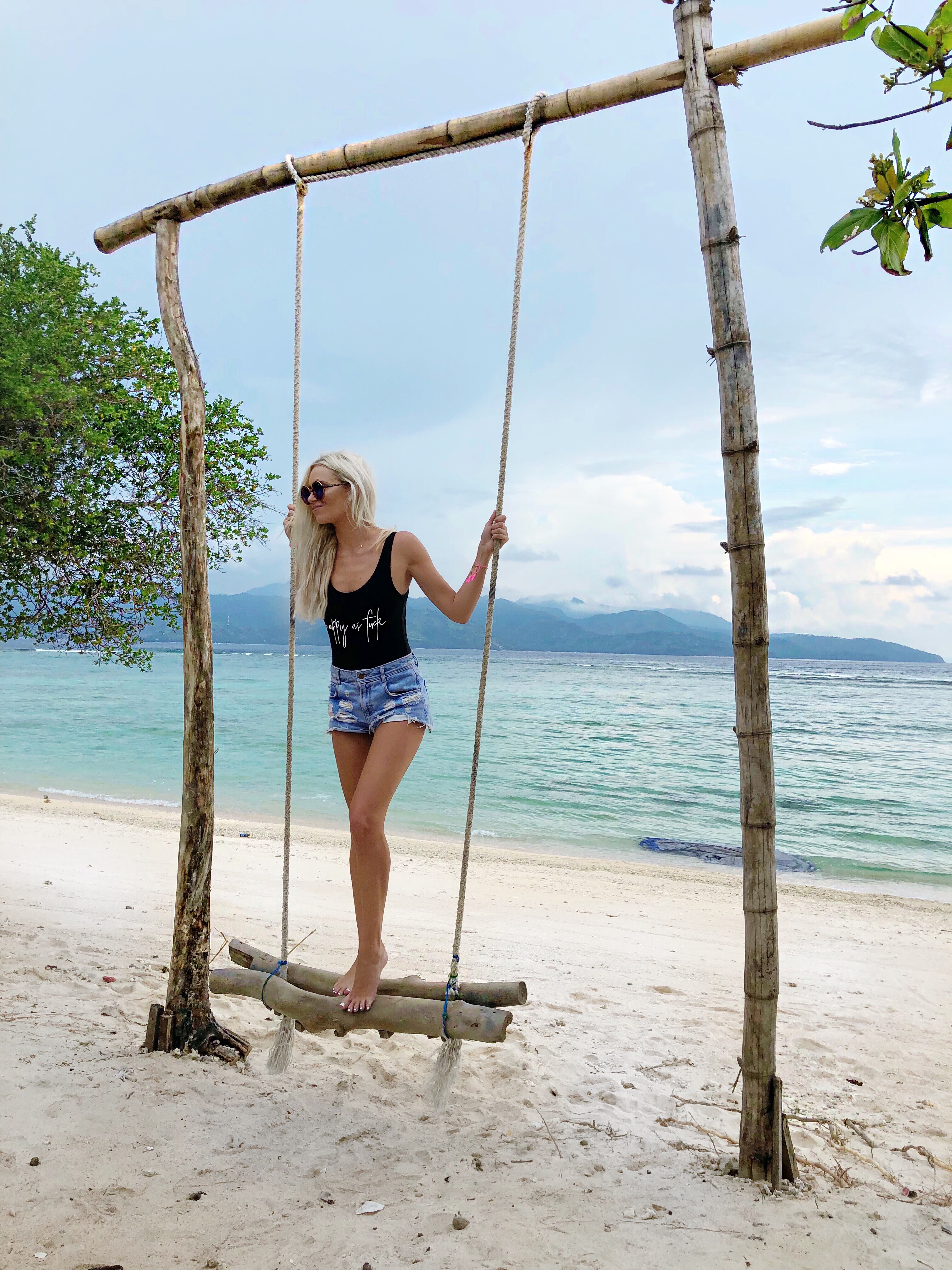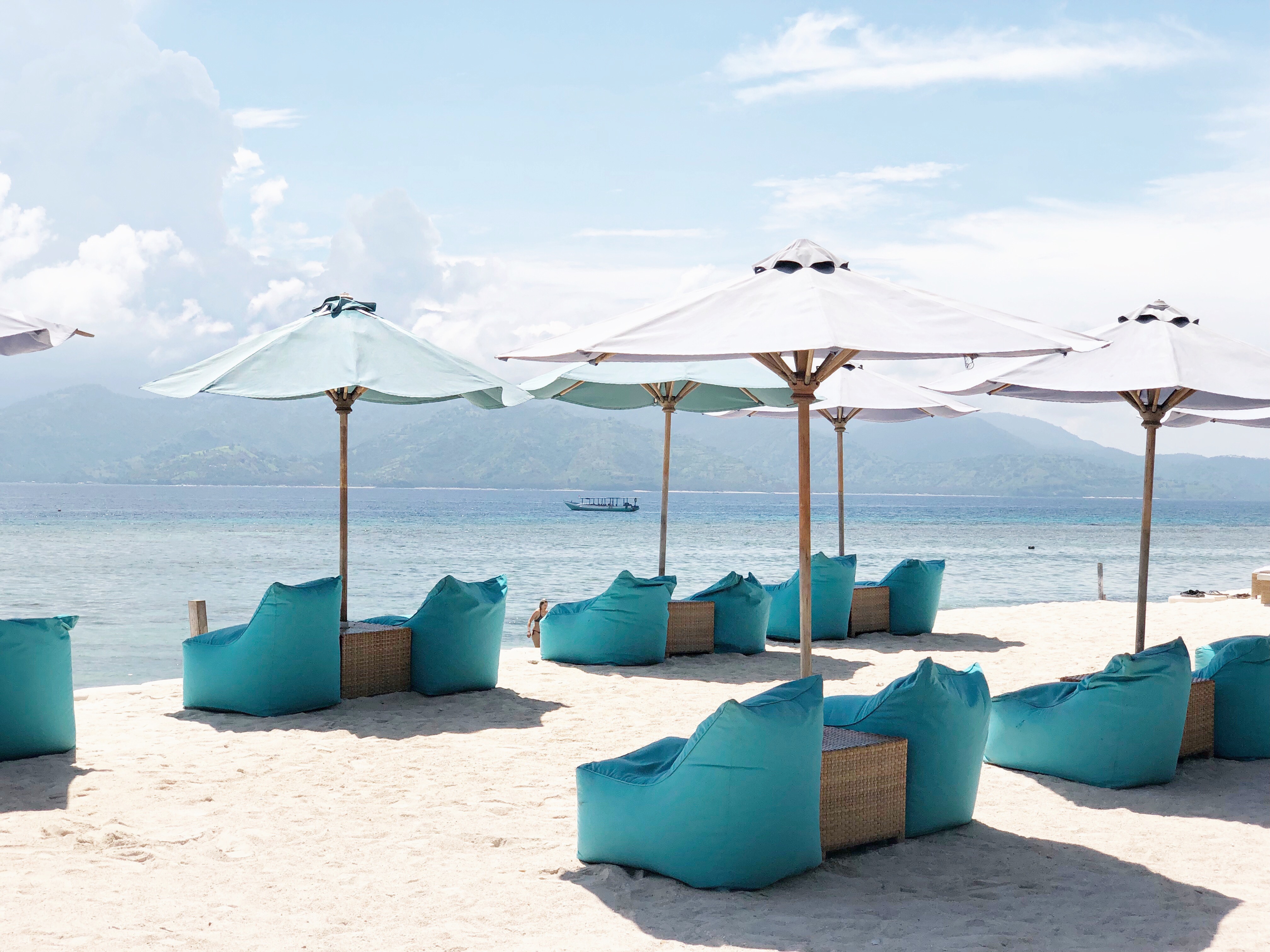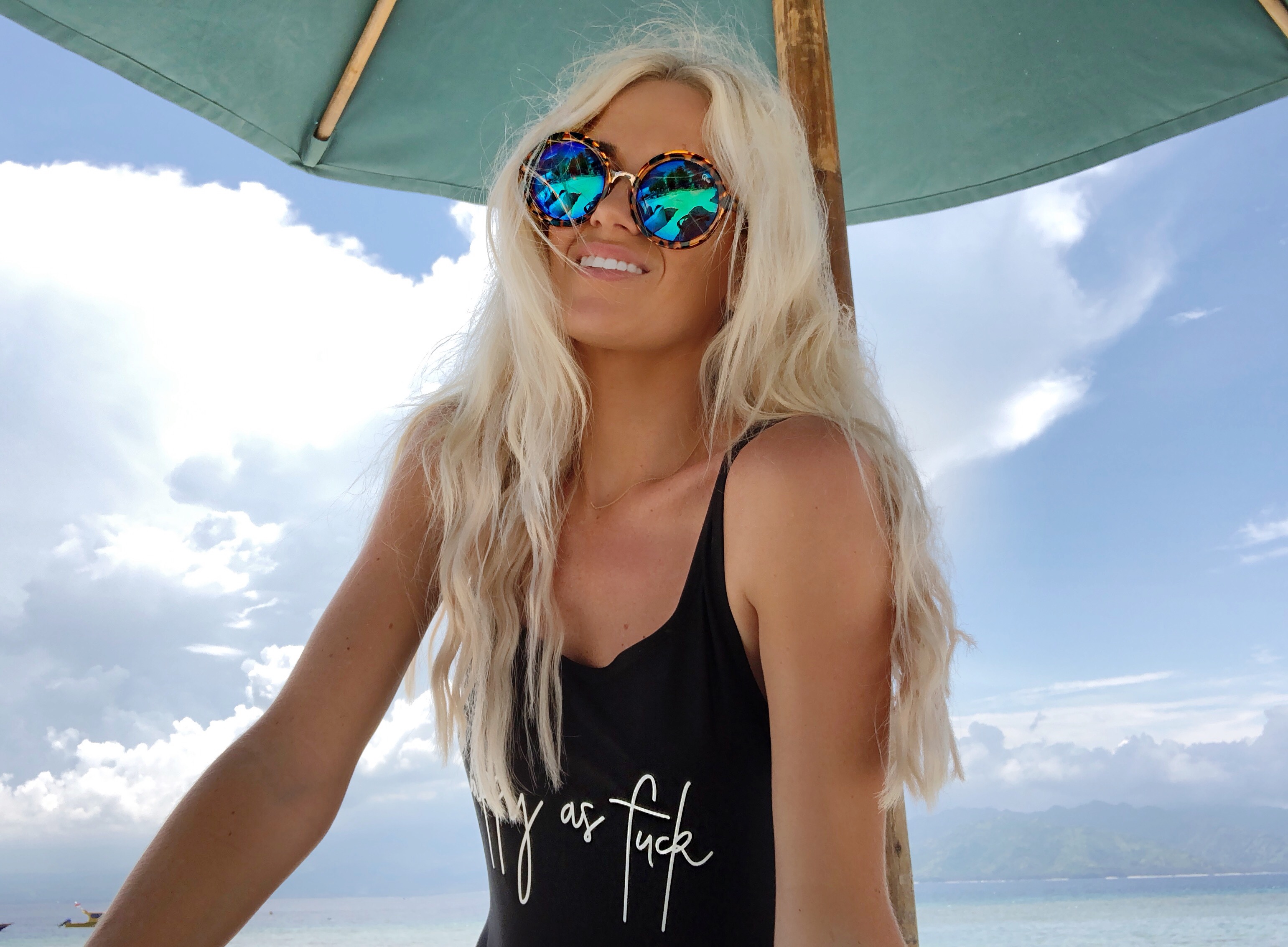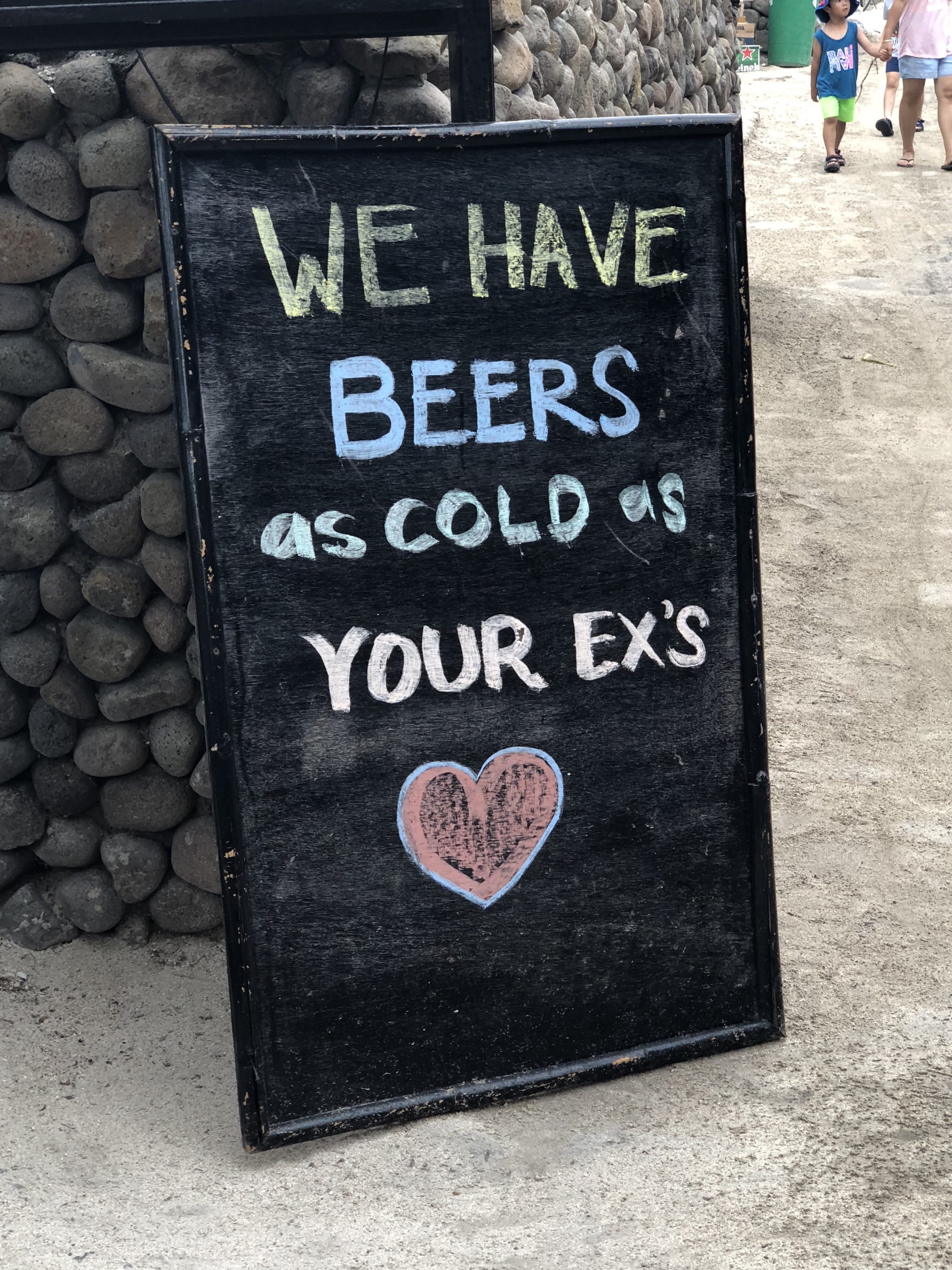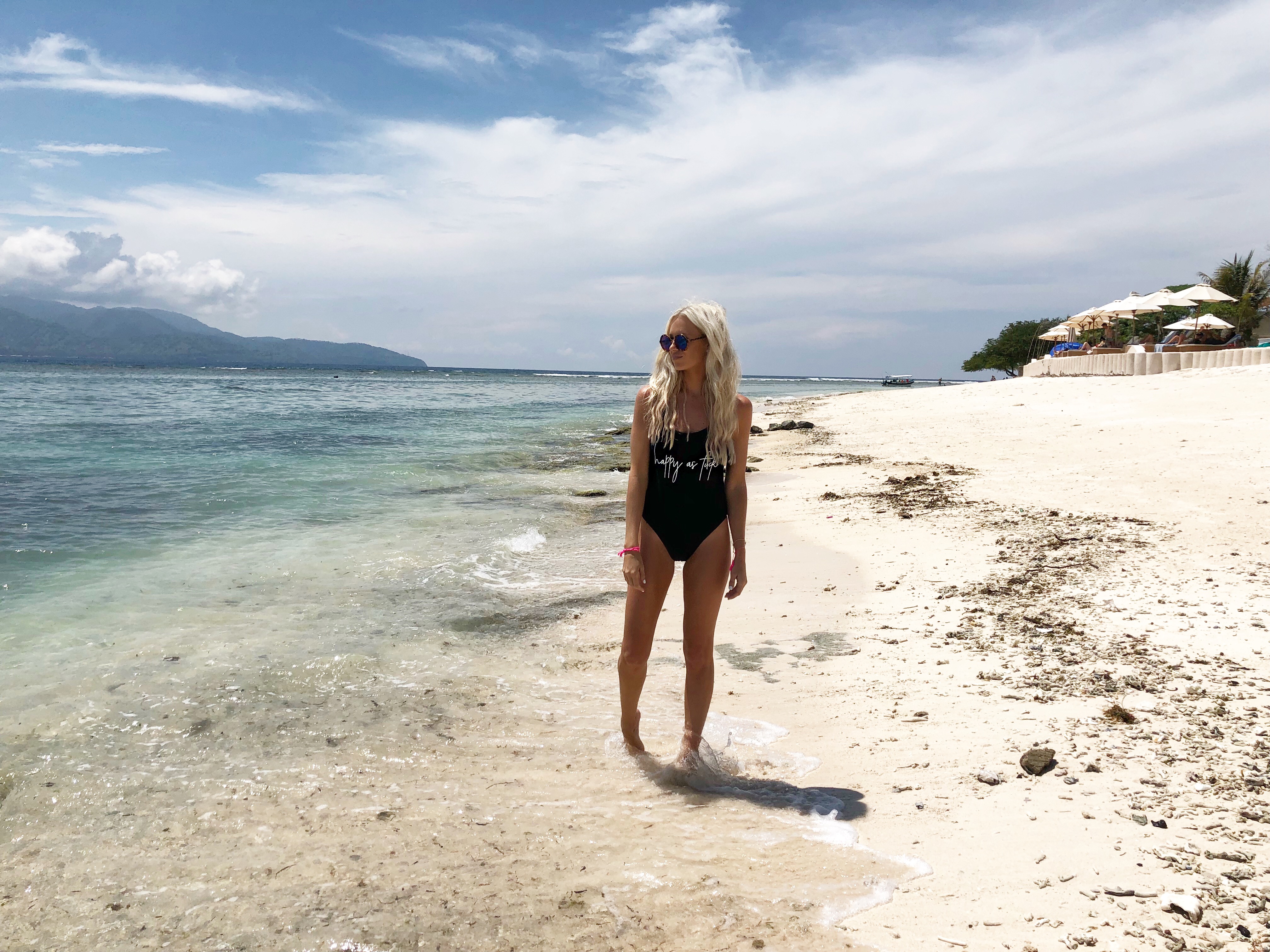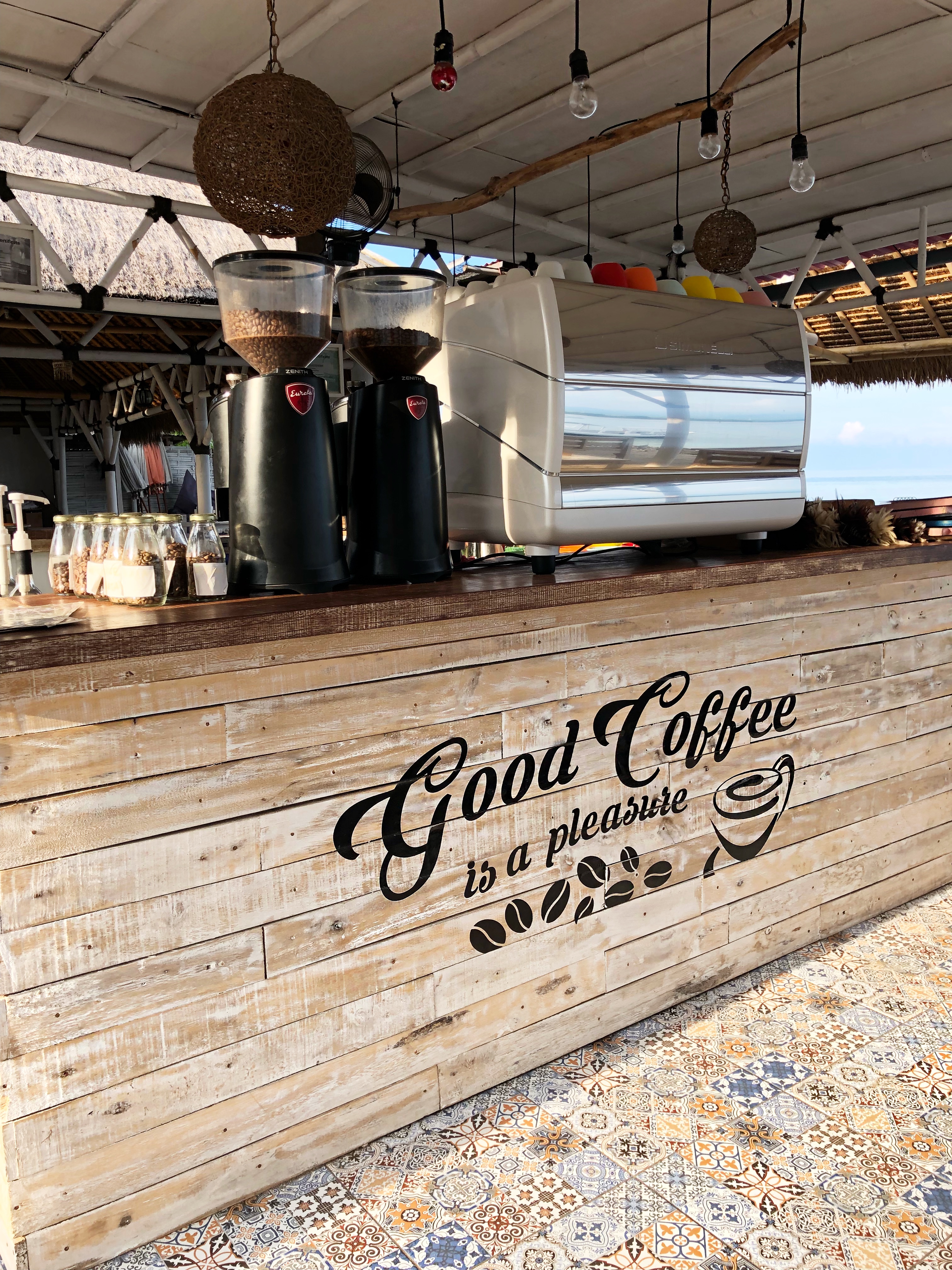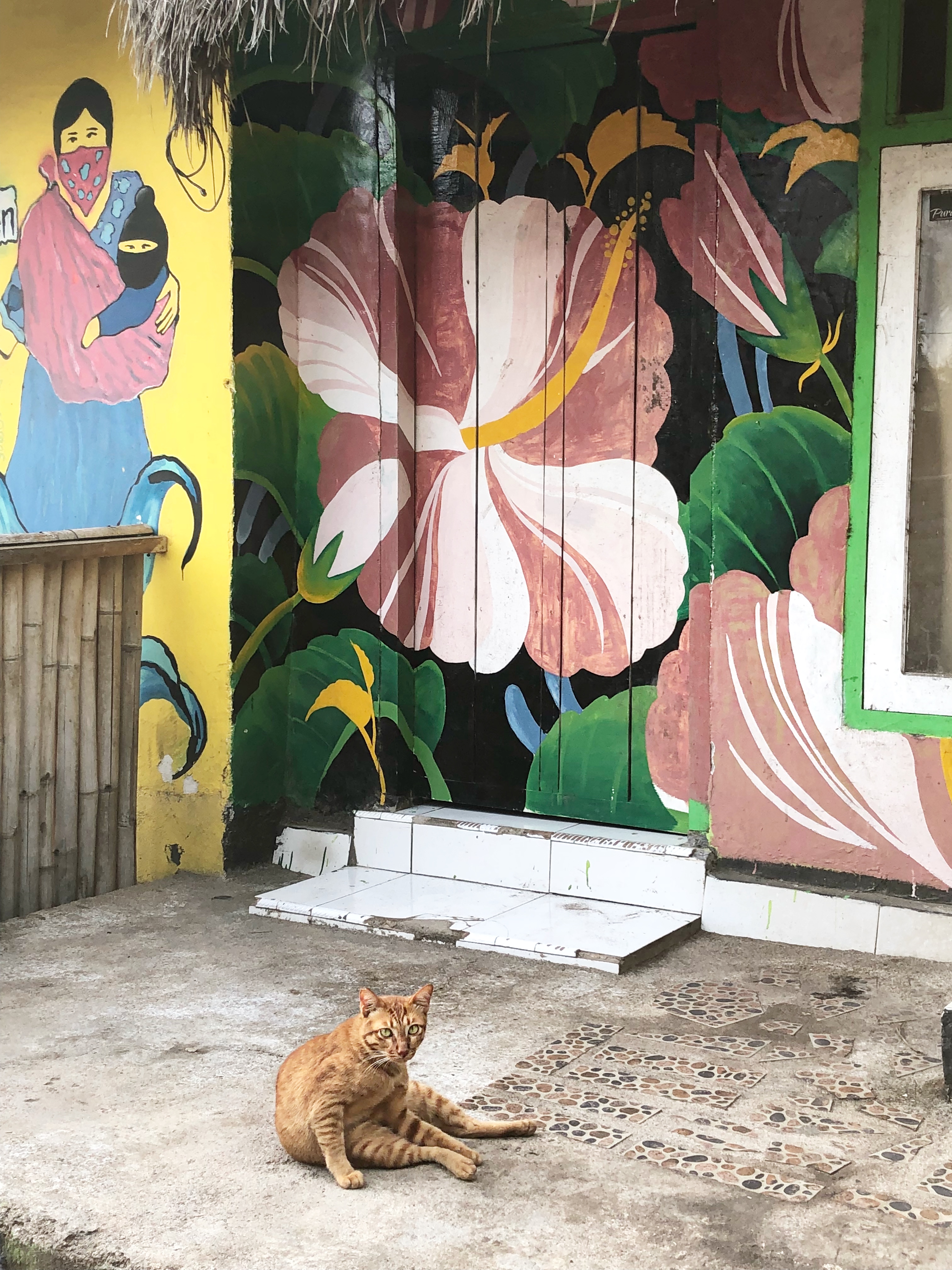 The swimsuit is true, legit happy AF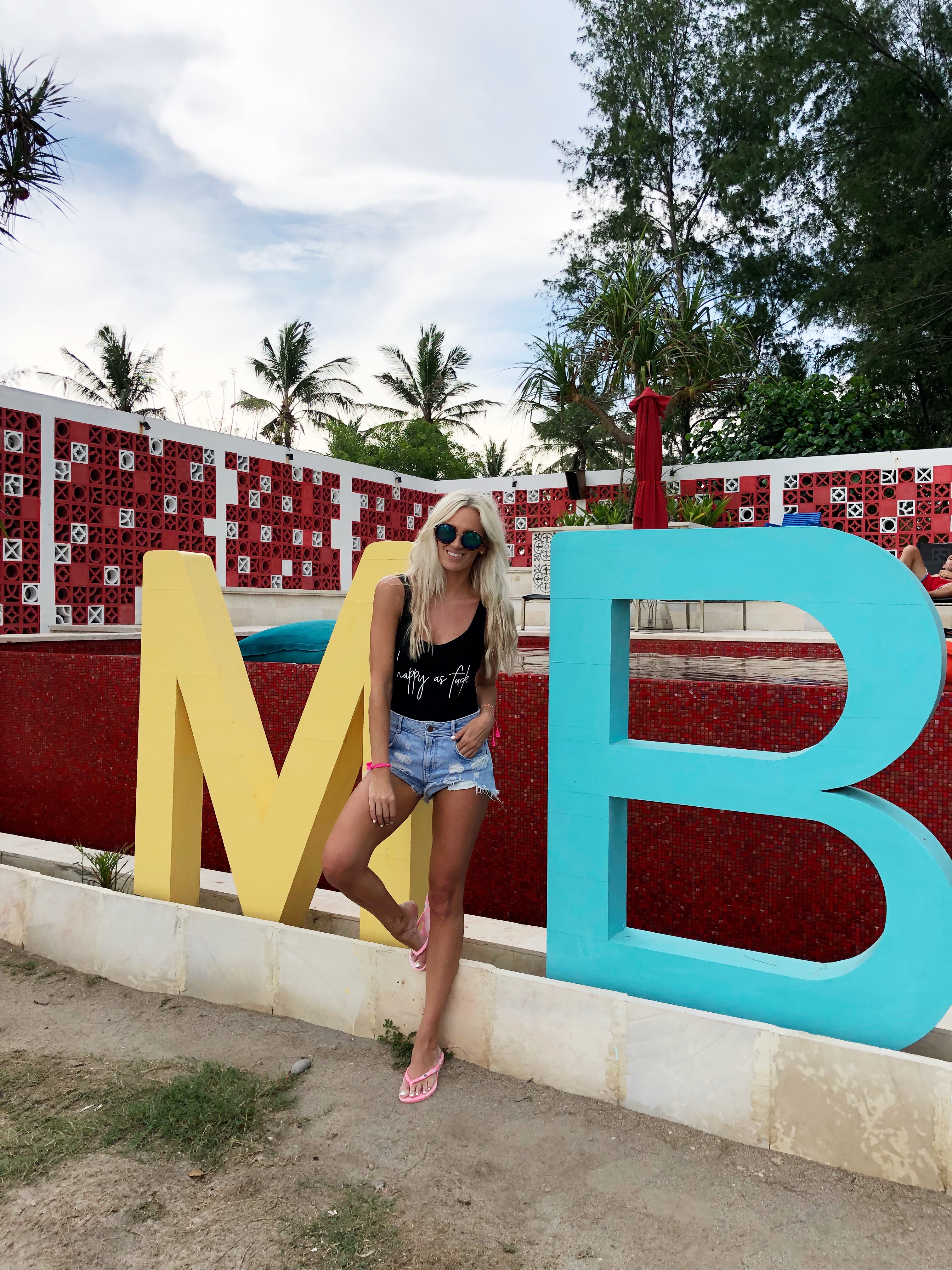 2 boats later we ended up on Nusa Pendia Island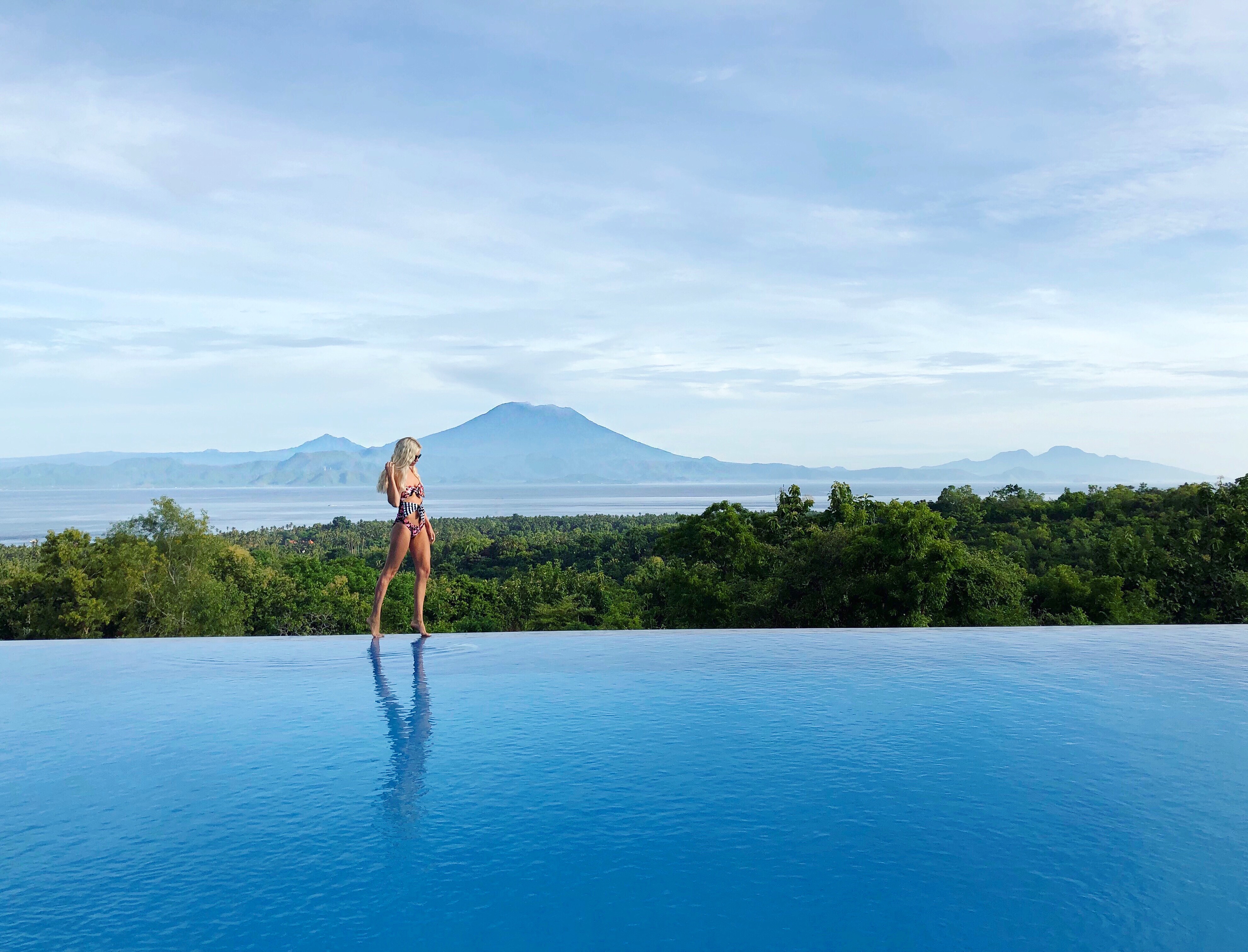 Stay at this amazing place, Semabu Hills Nusapenida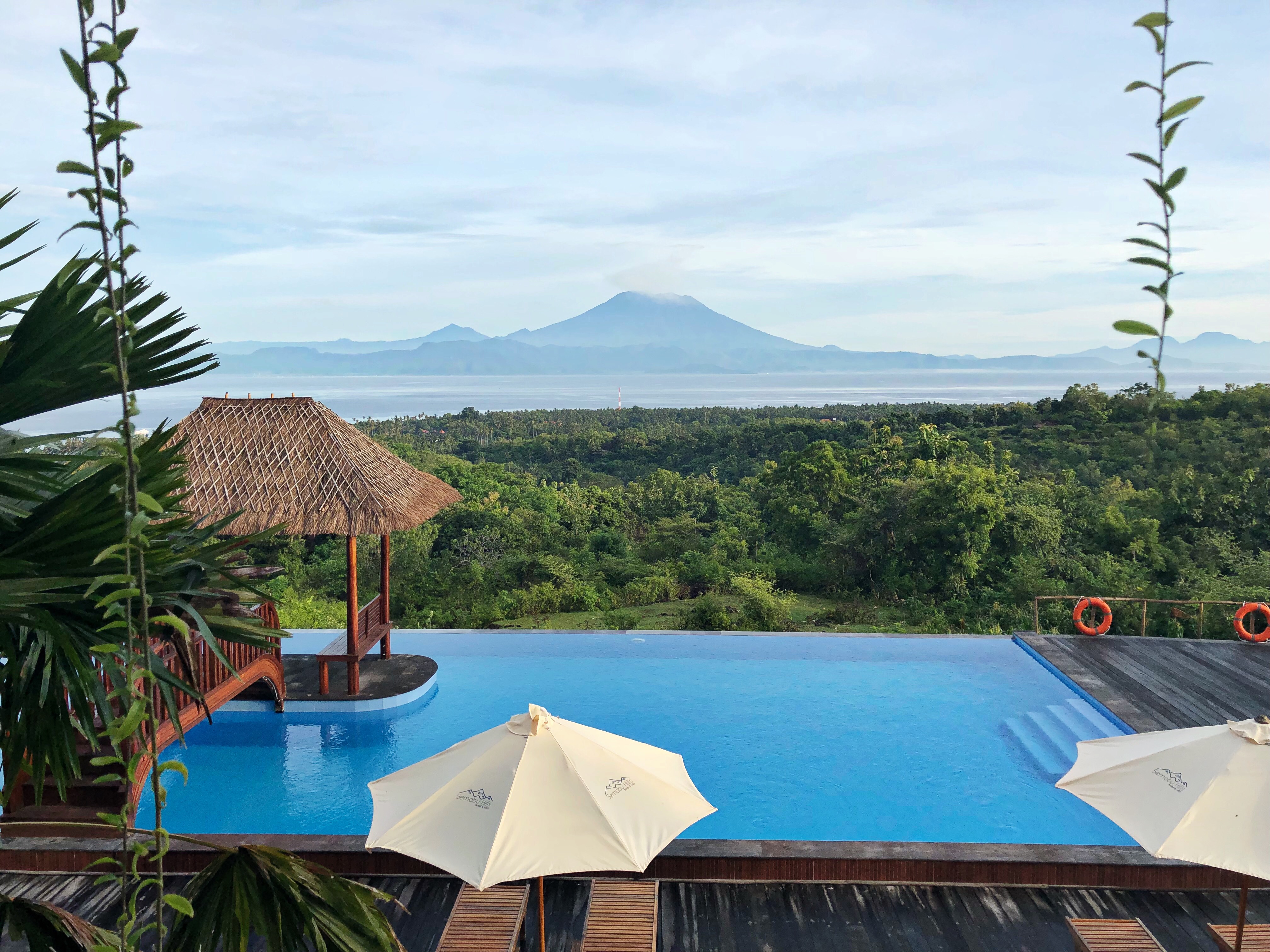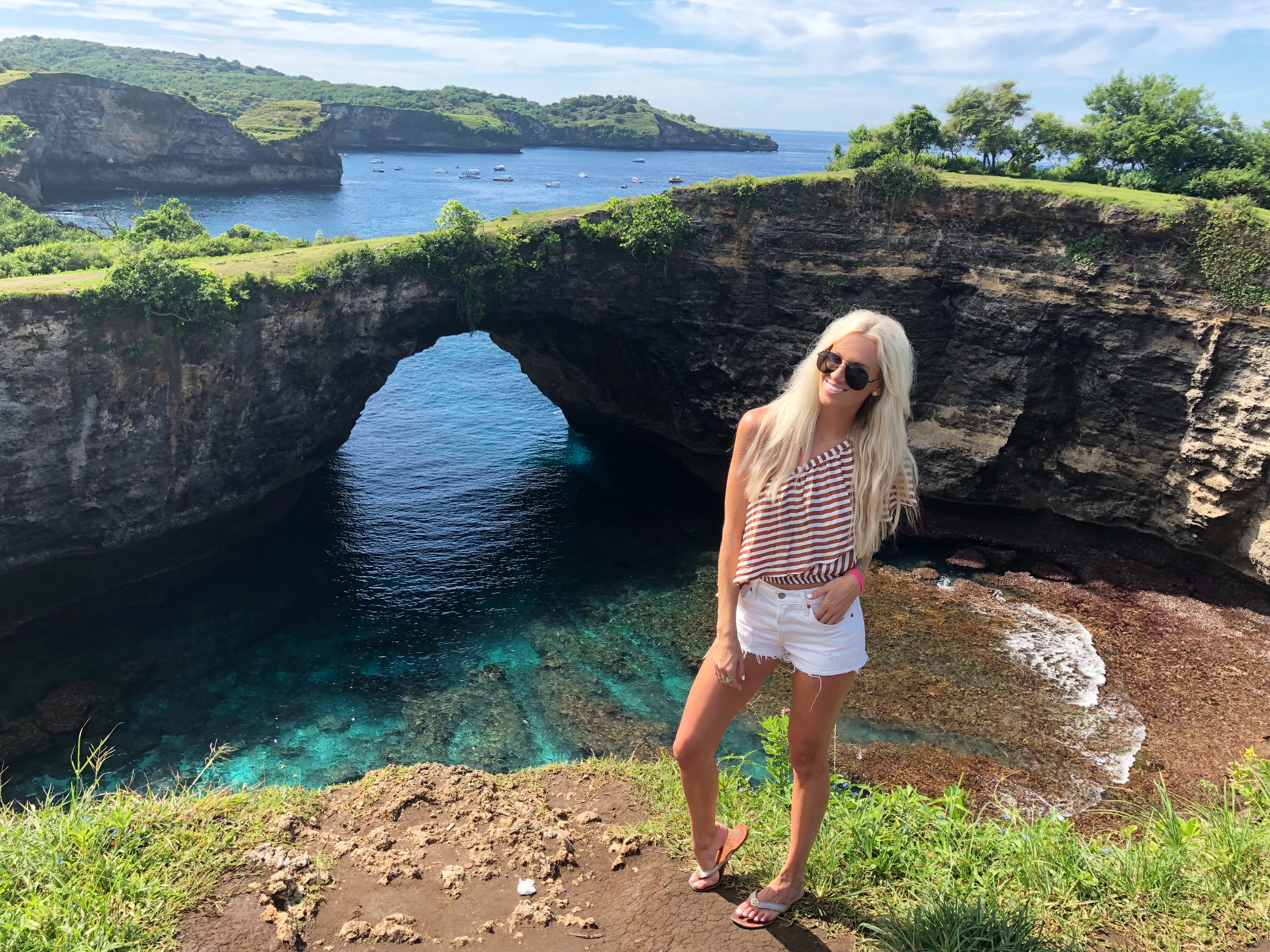 Amazing view of Kelingking Beach also known as "T Rex" this place was UNREAL as you can see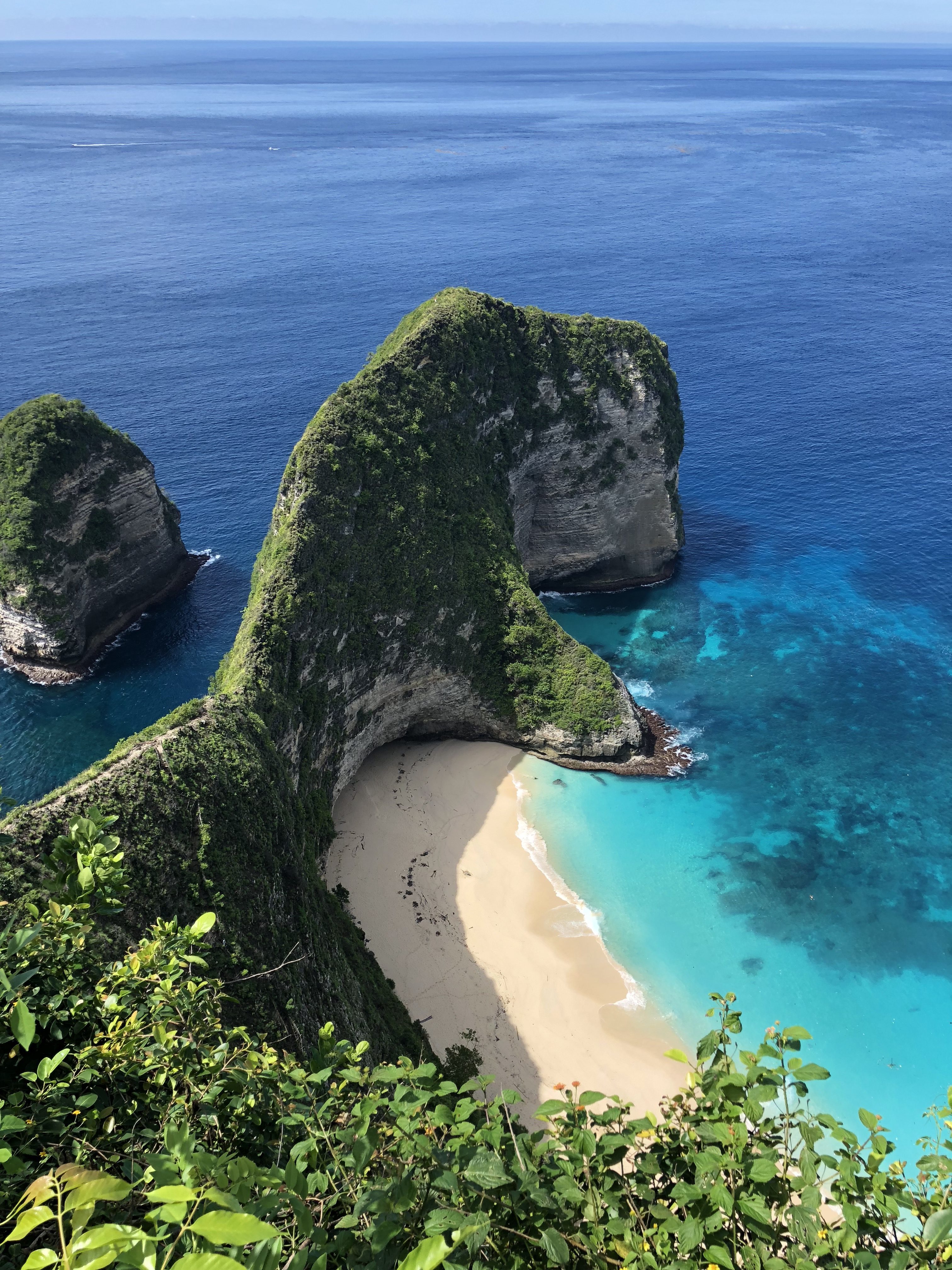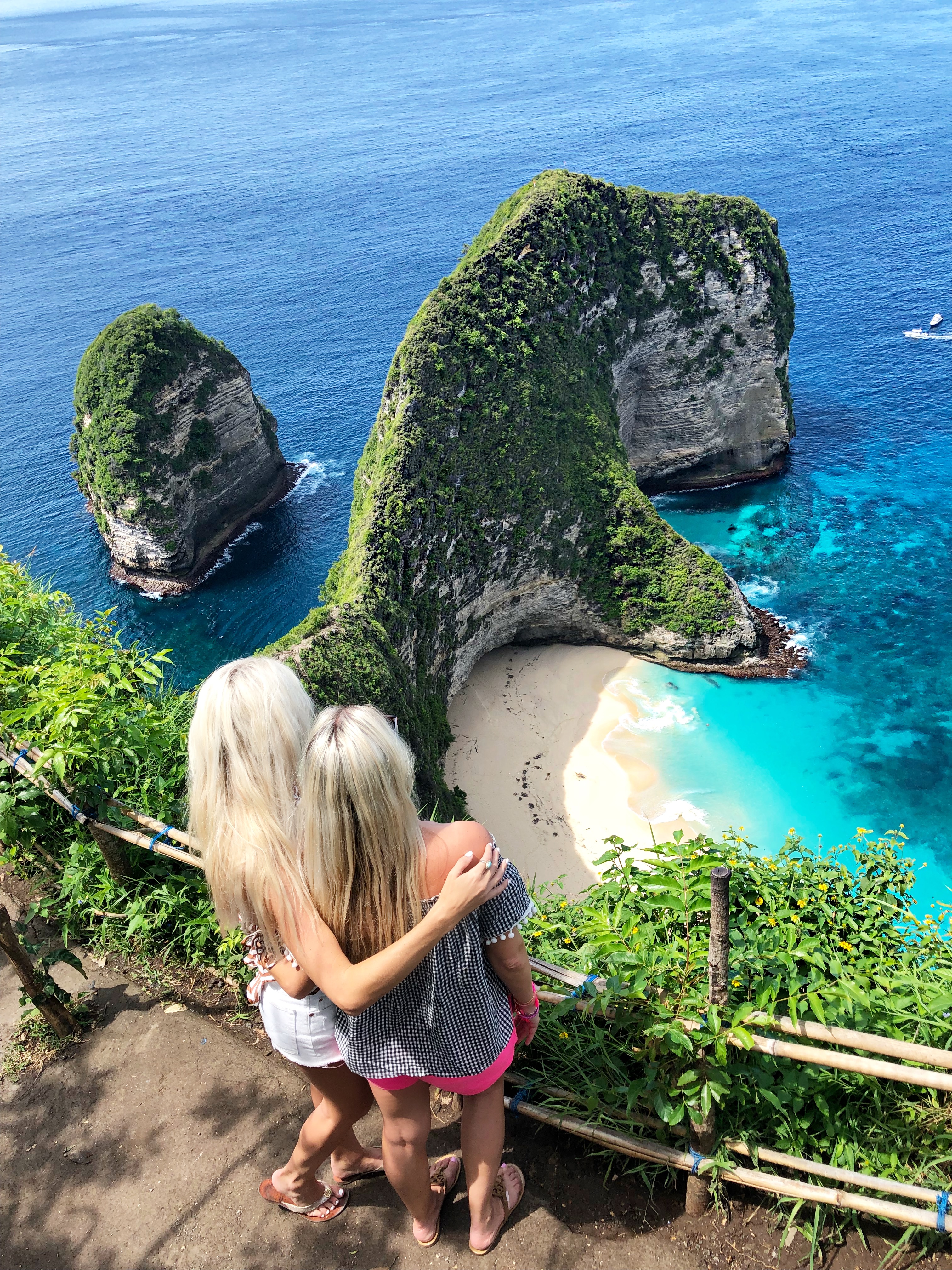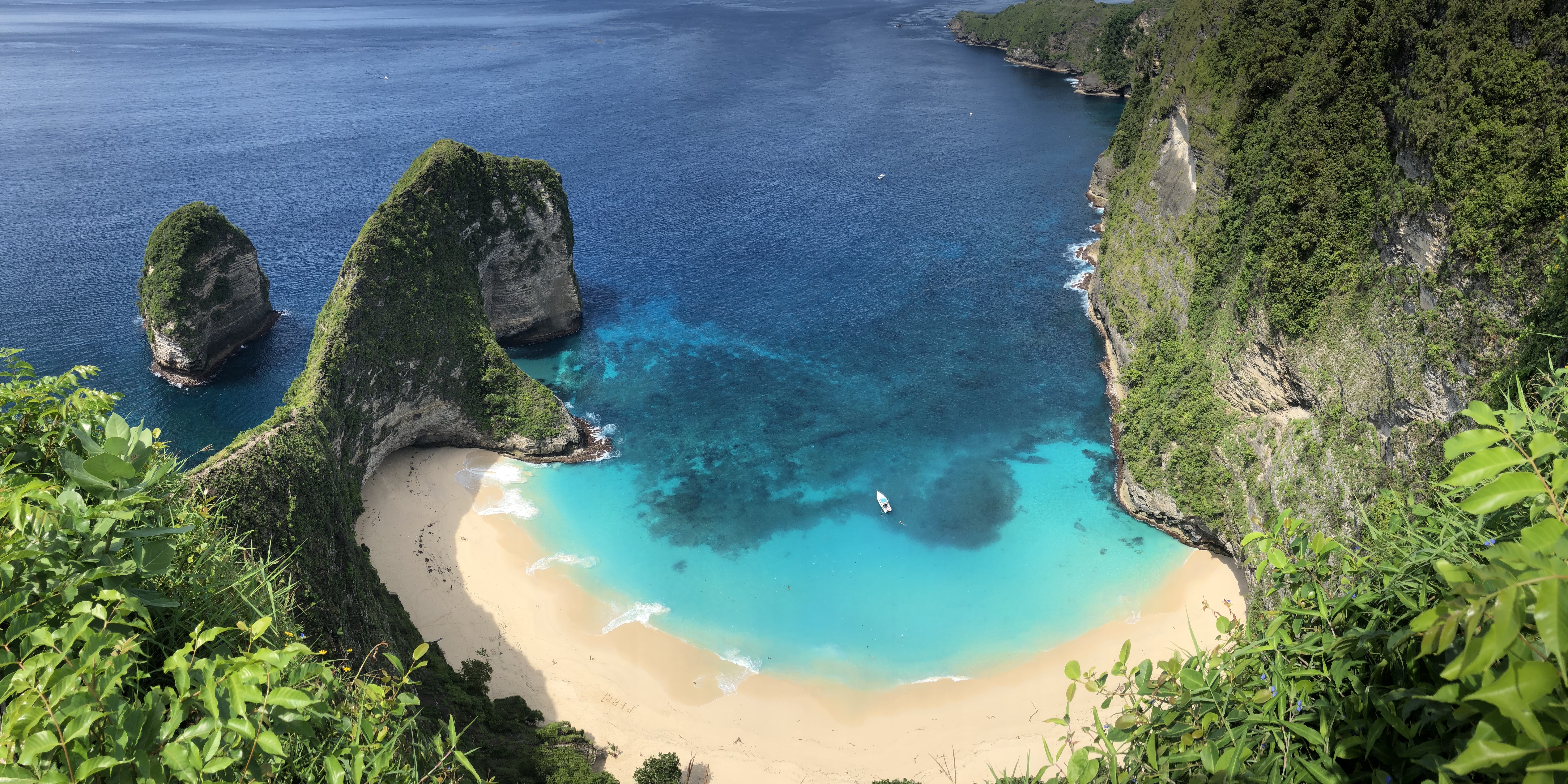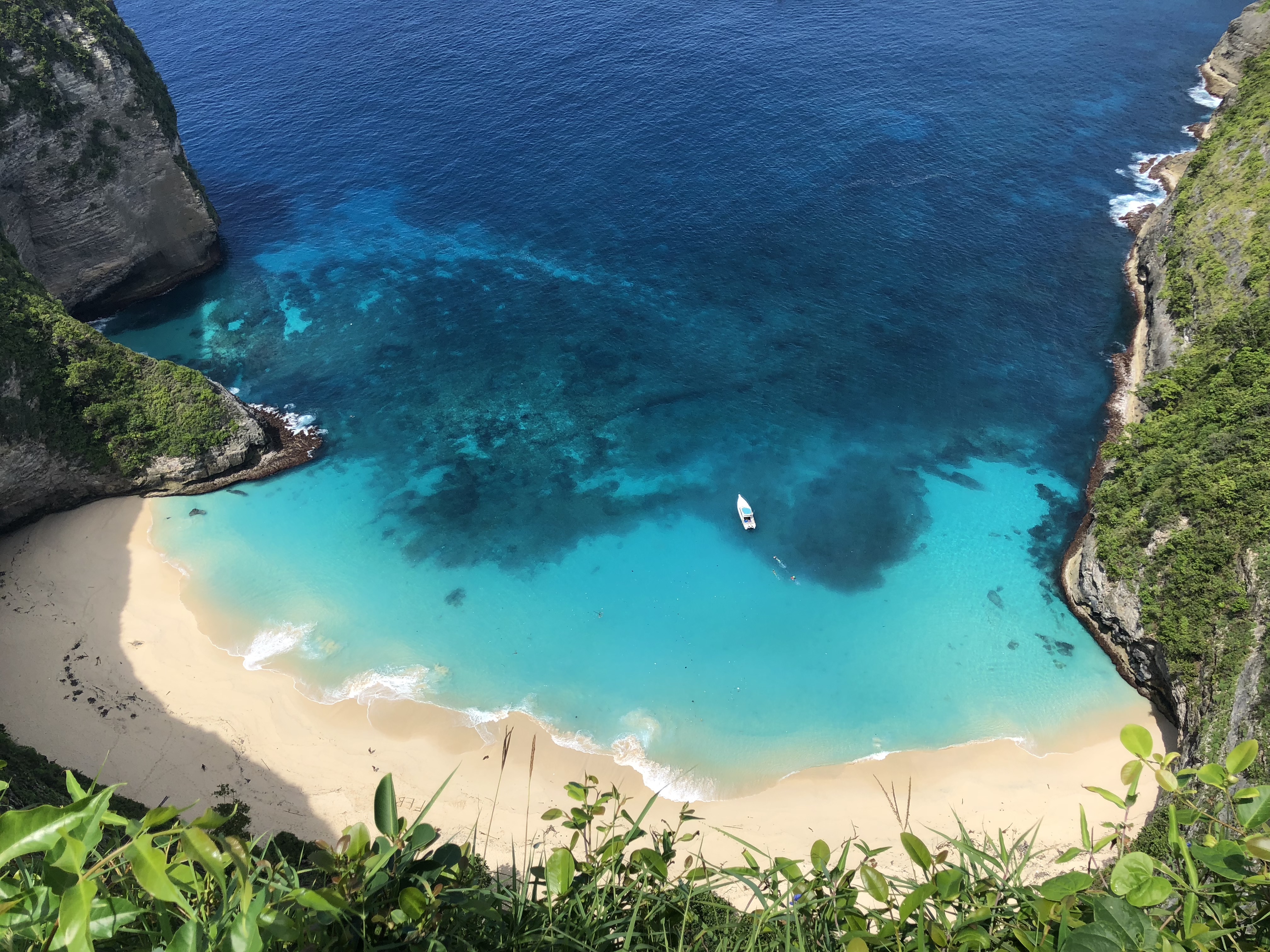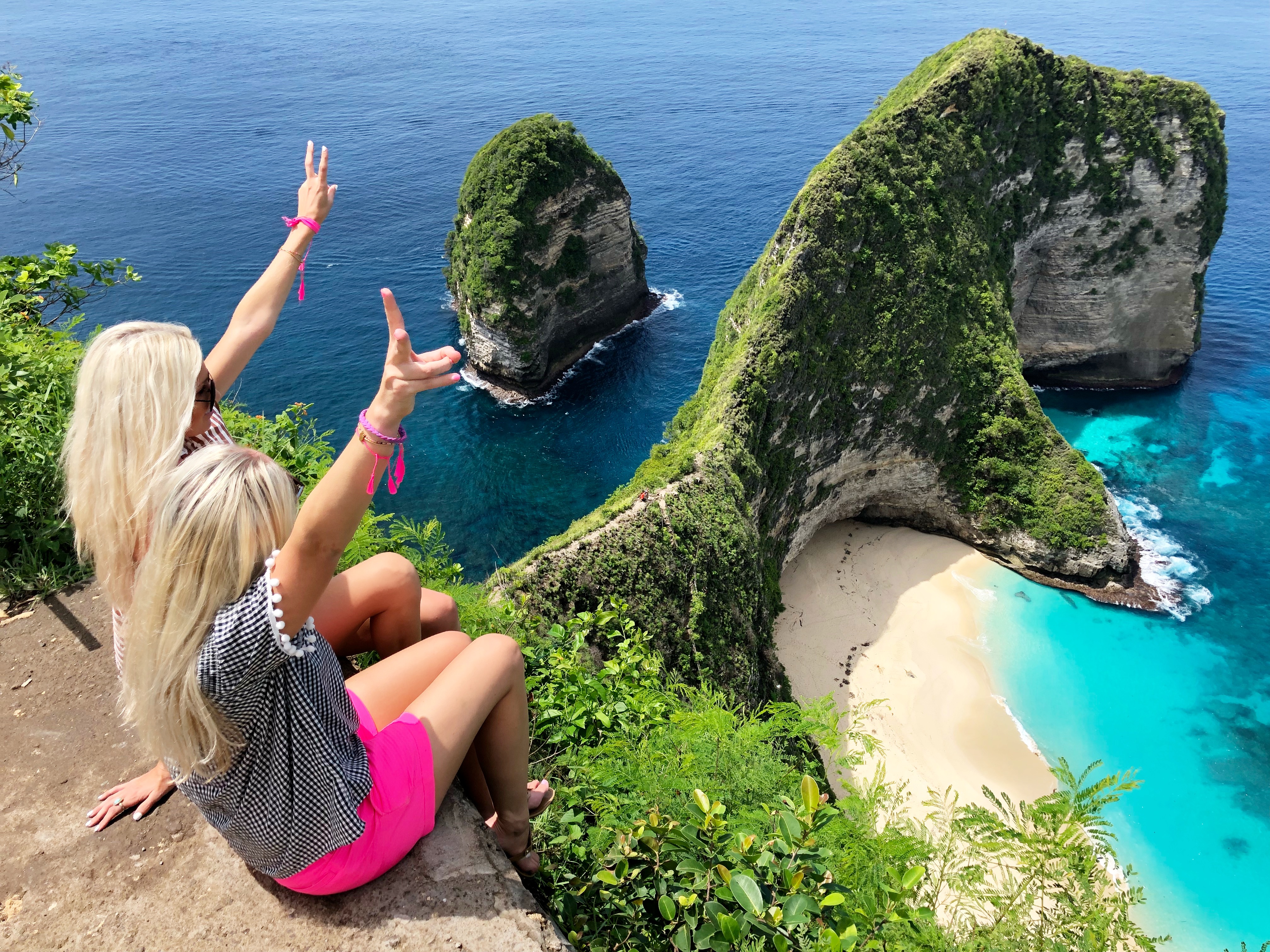 You can hike all the way down to the beach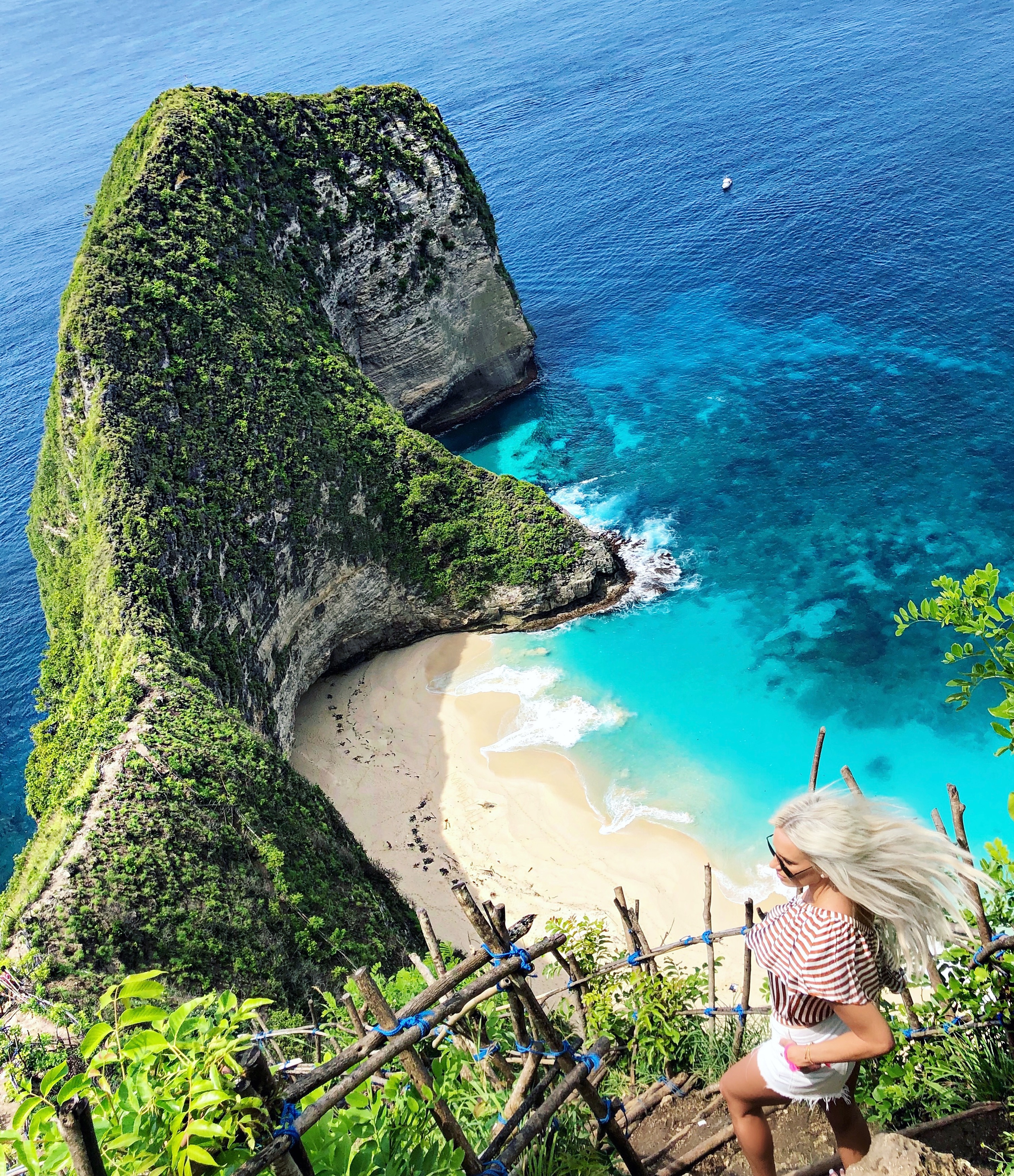 Our last stop was down to Bingin Beach. This surf town was straight out of a Jack Johnson music video, I could live here! This was our view from our room at Sal Secret Spot.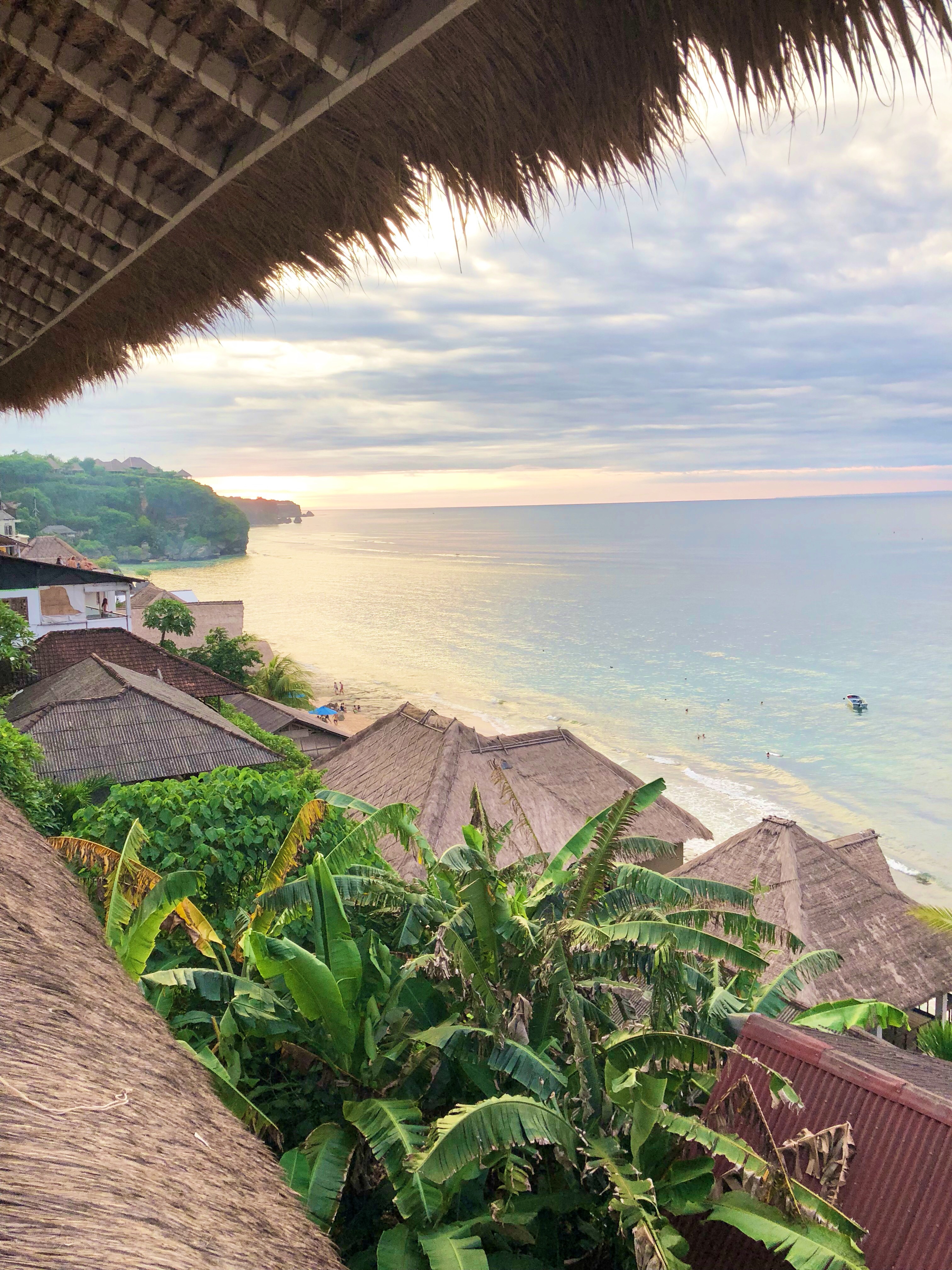 Spent my mornings finding sea glass and reading a book on the beach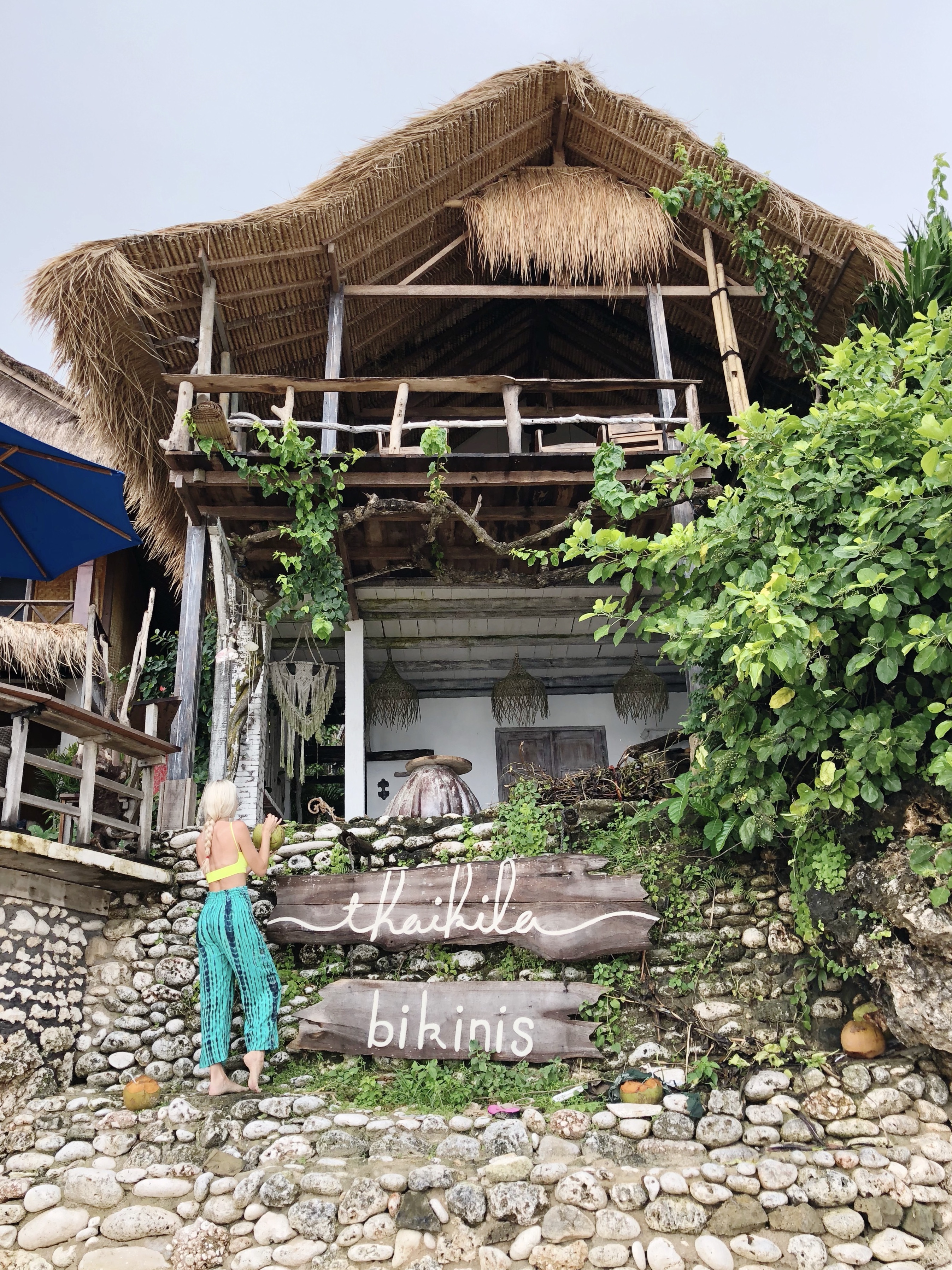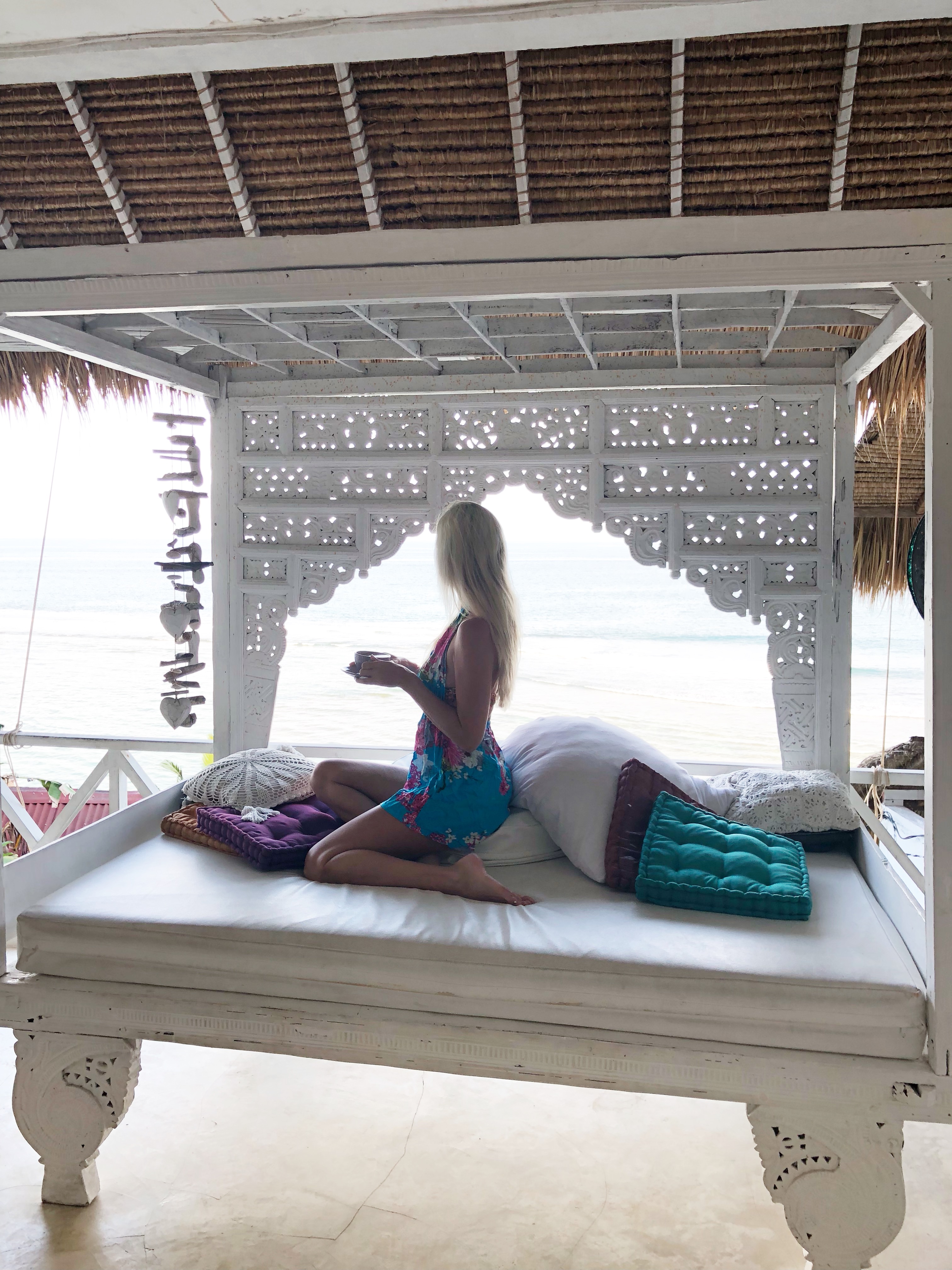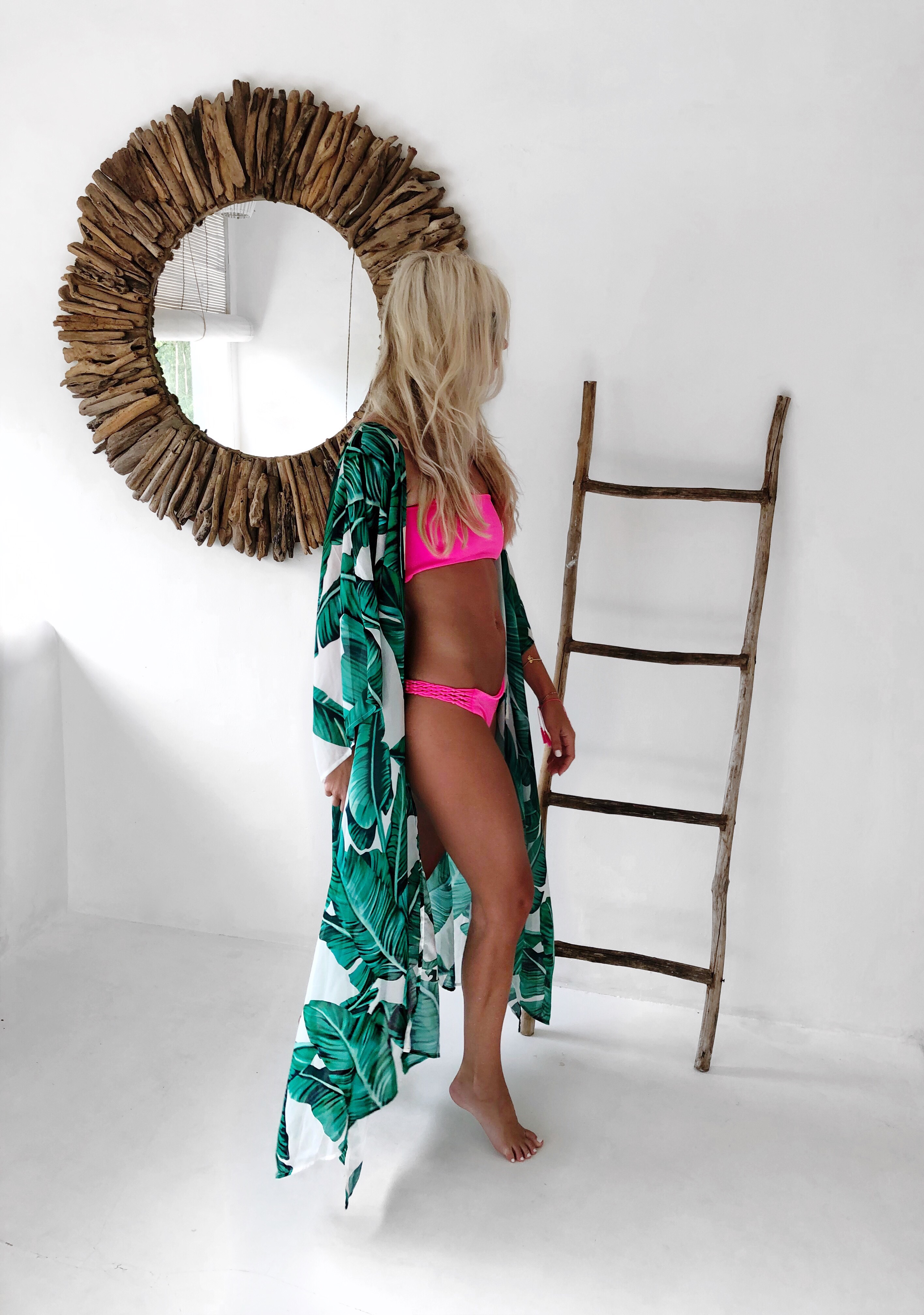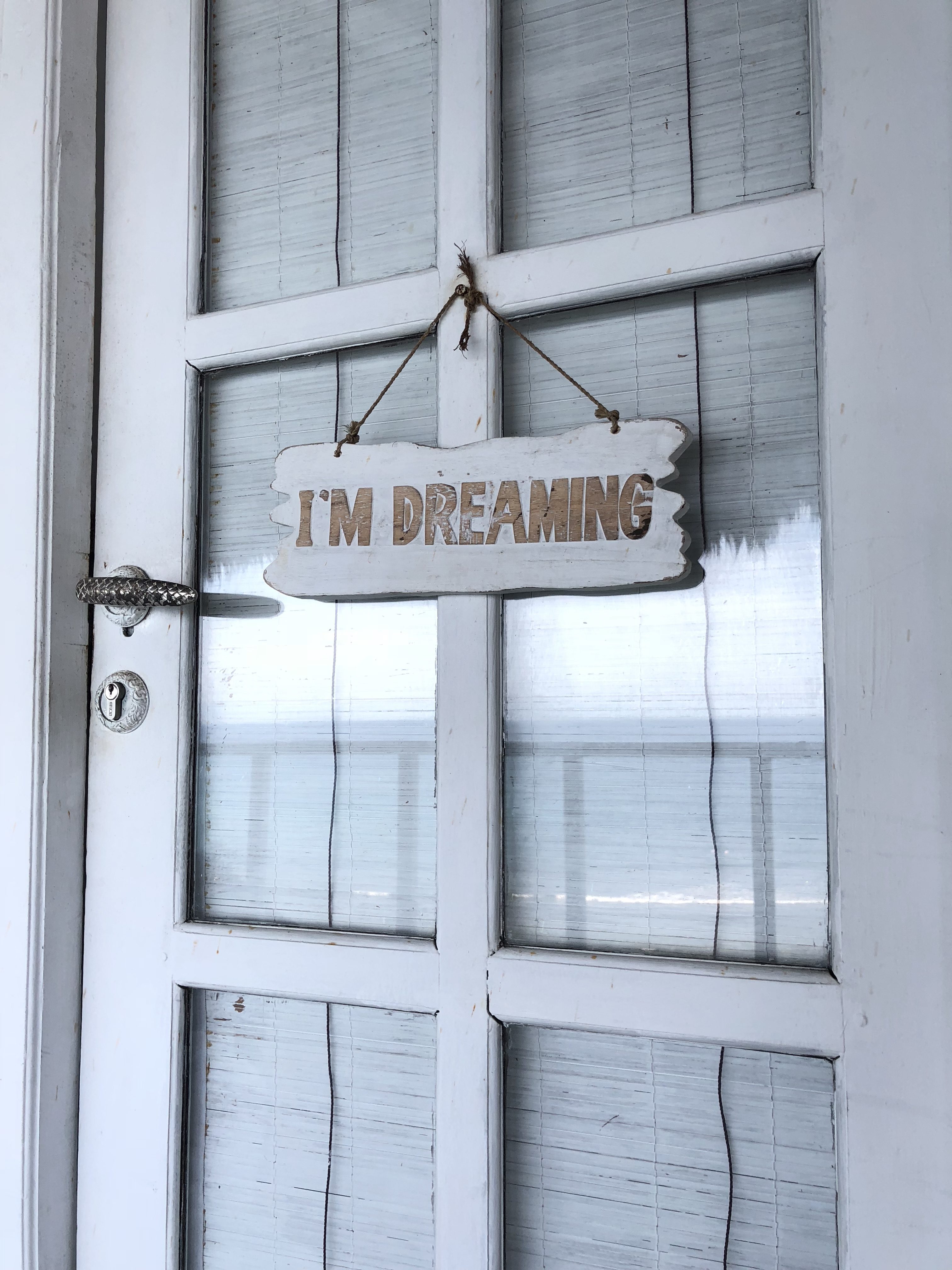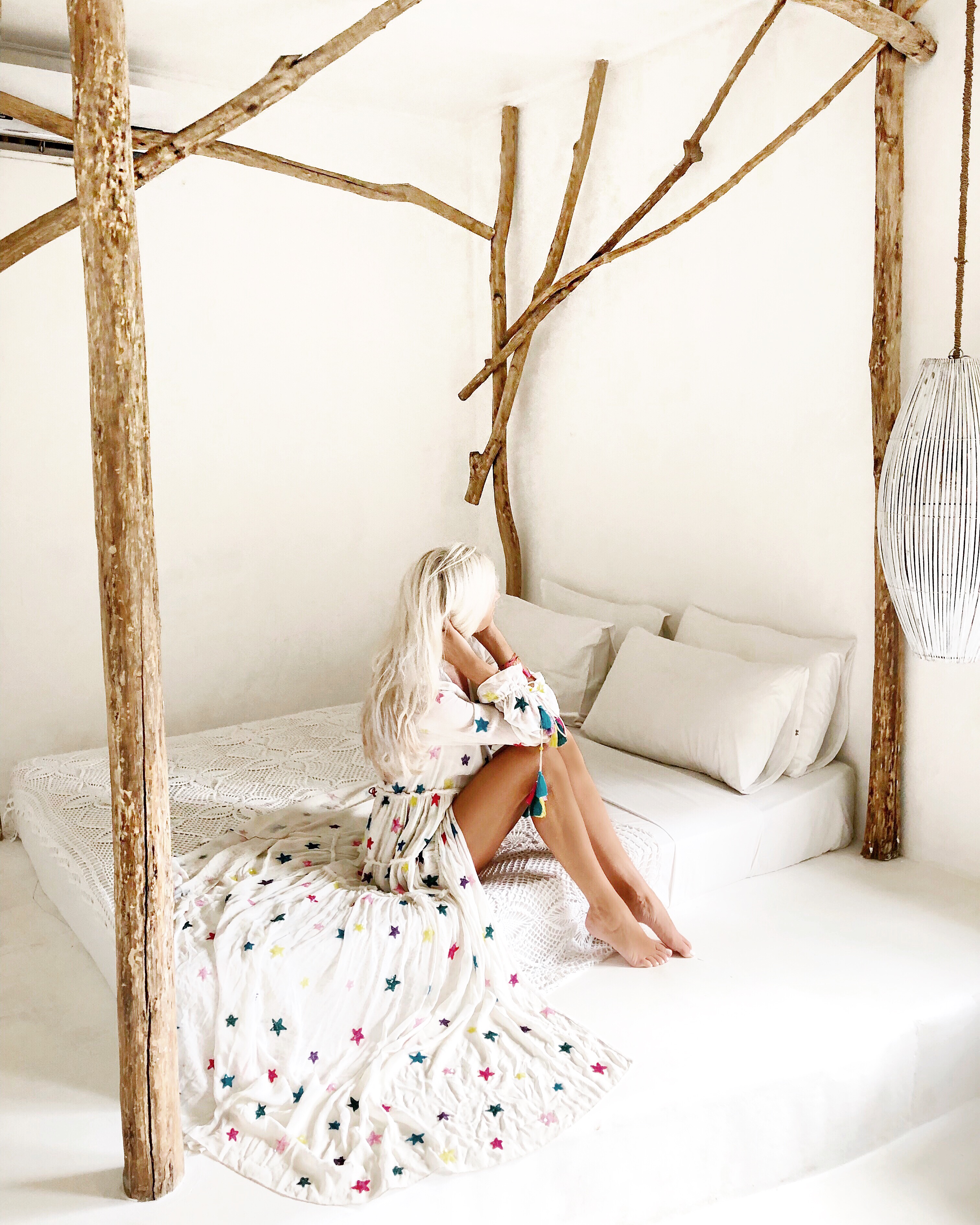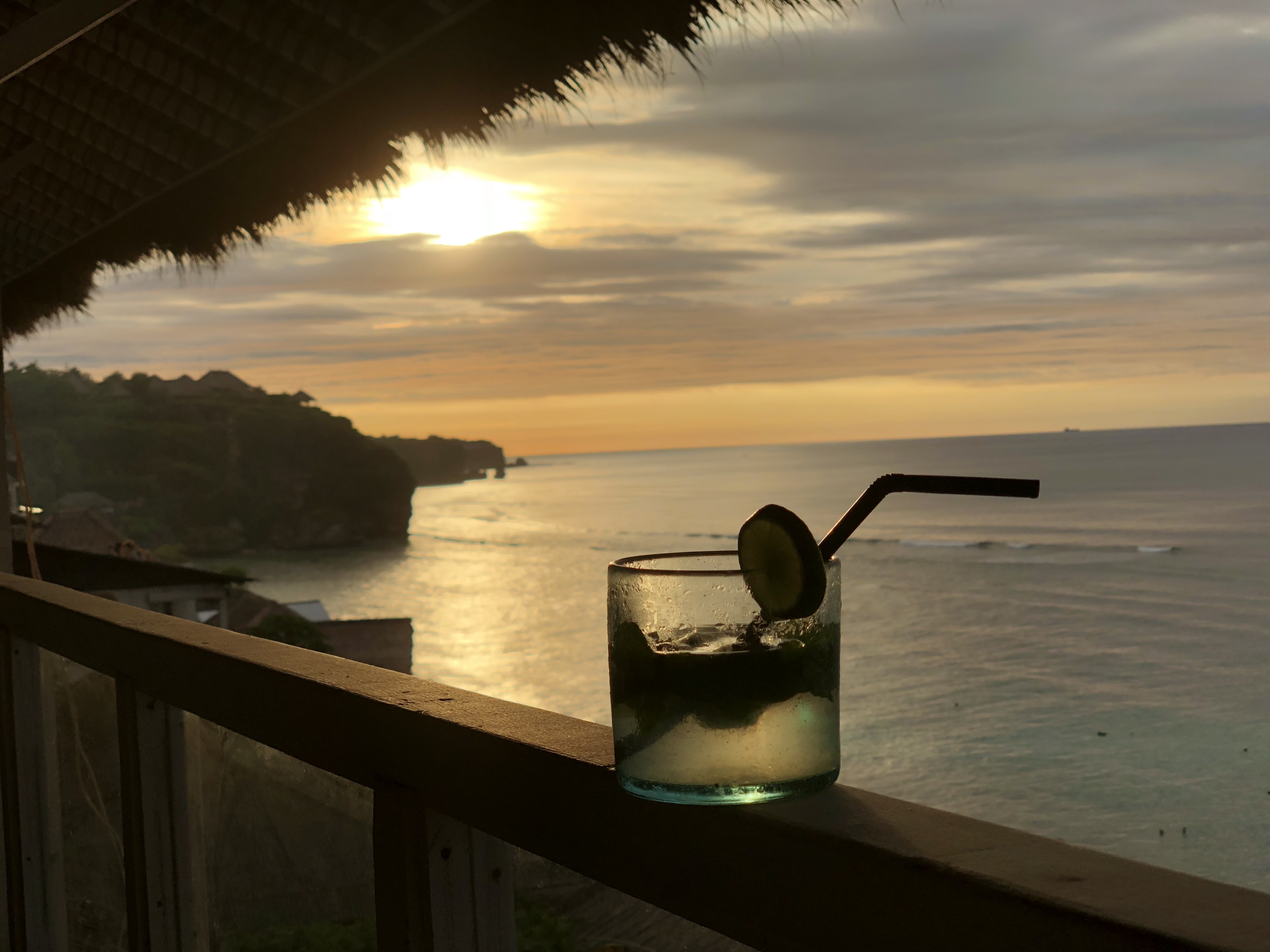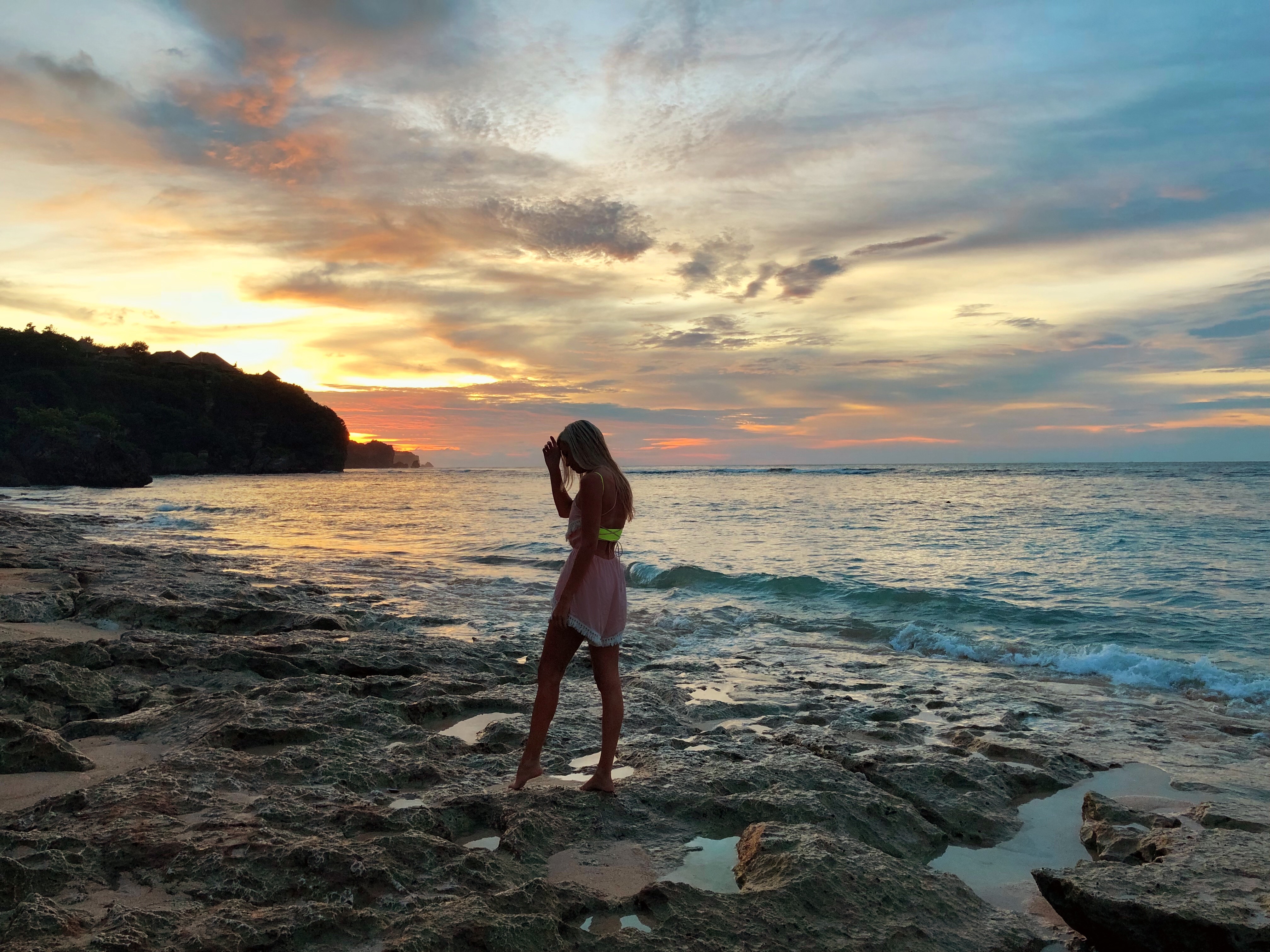 The most amazing sunsets everynight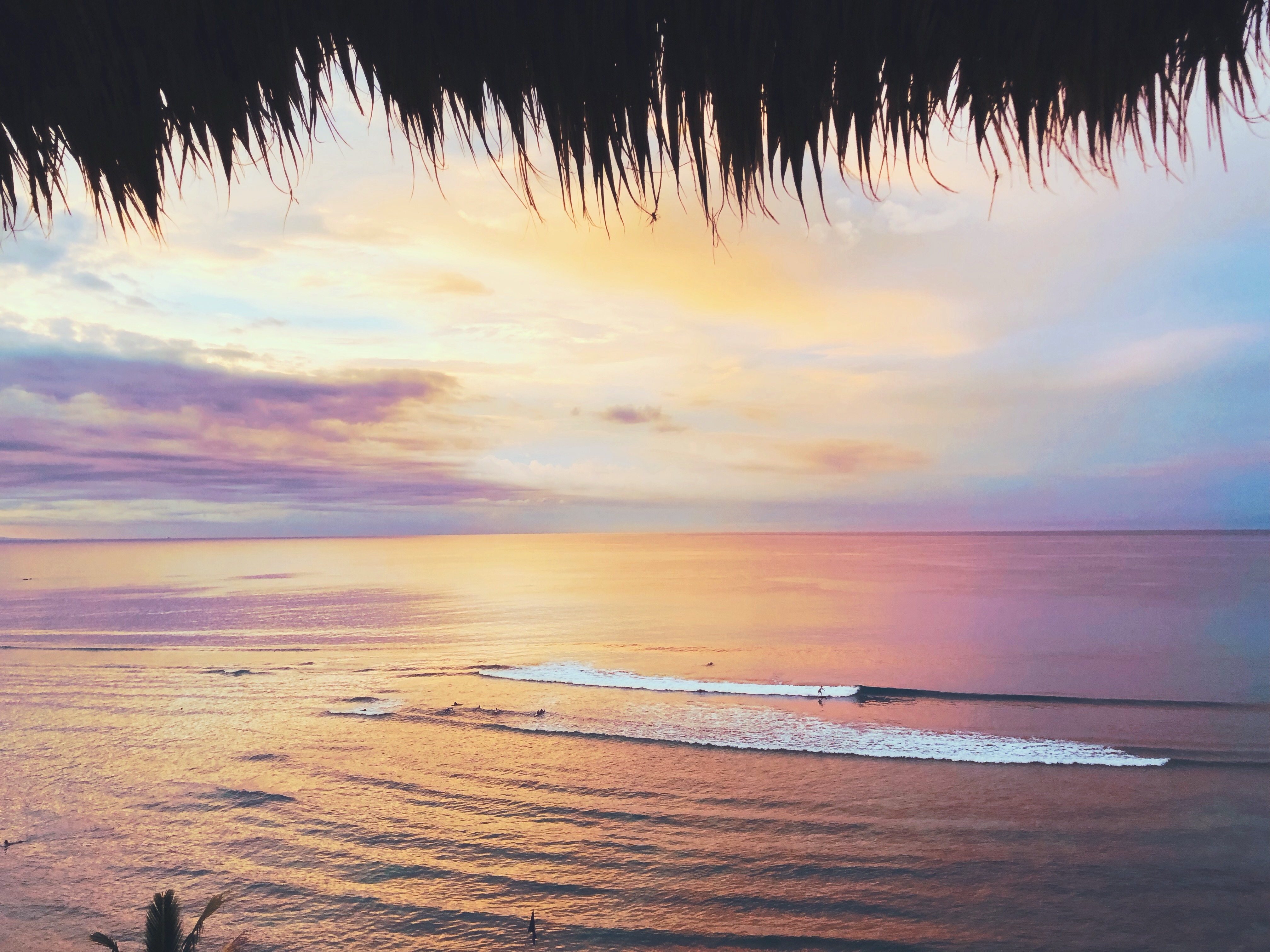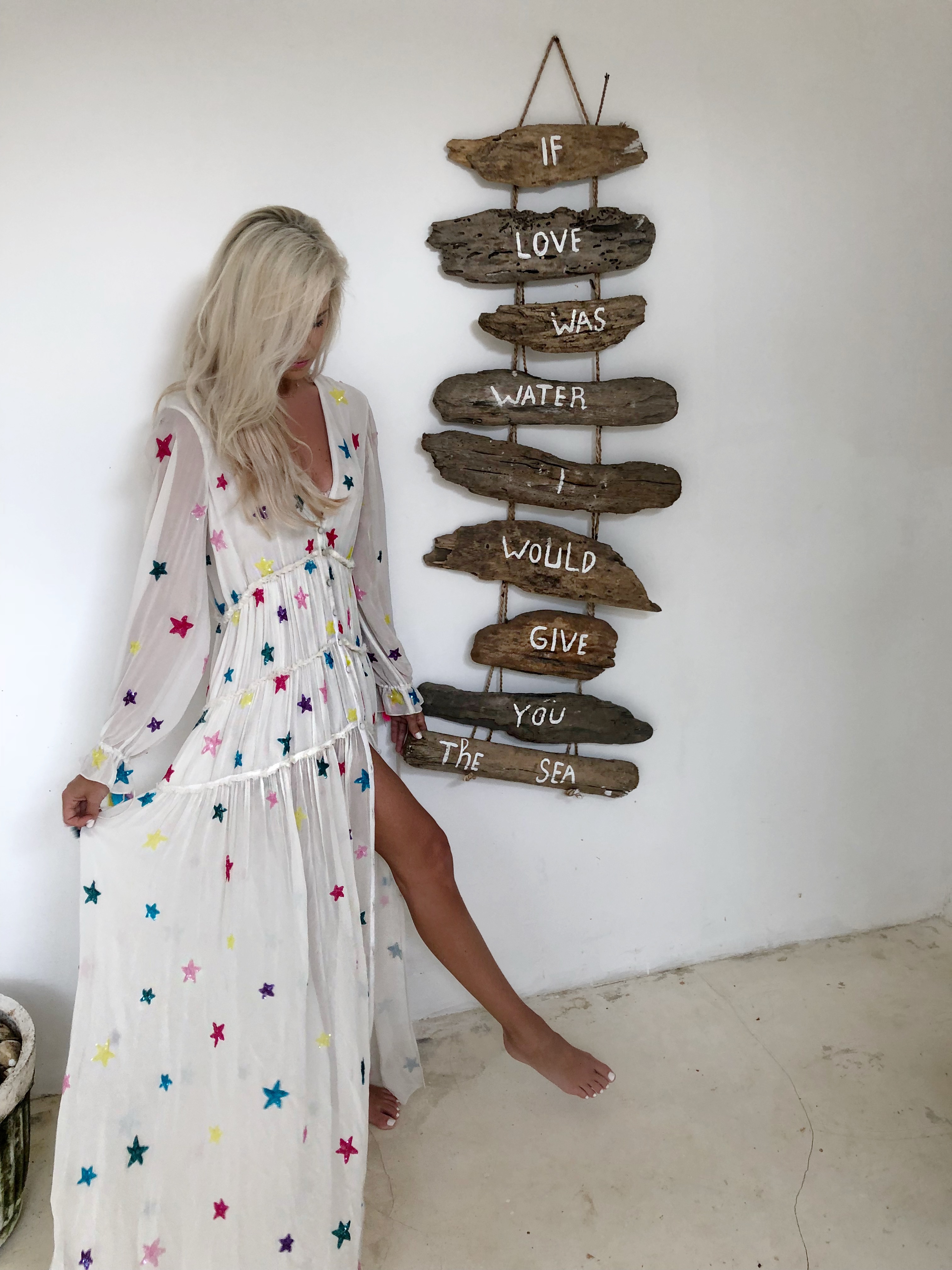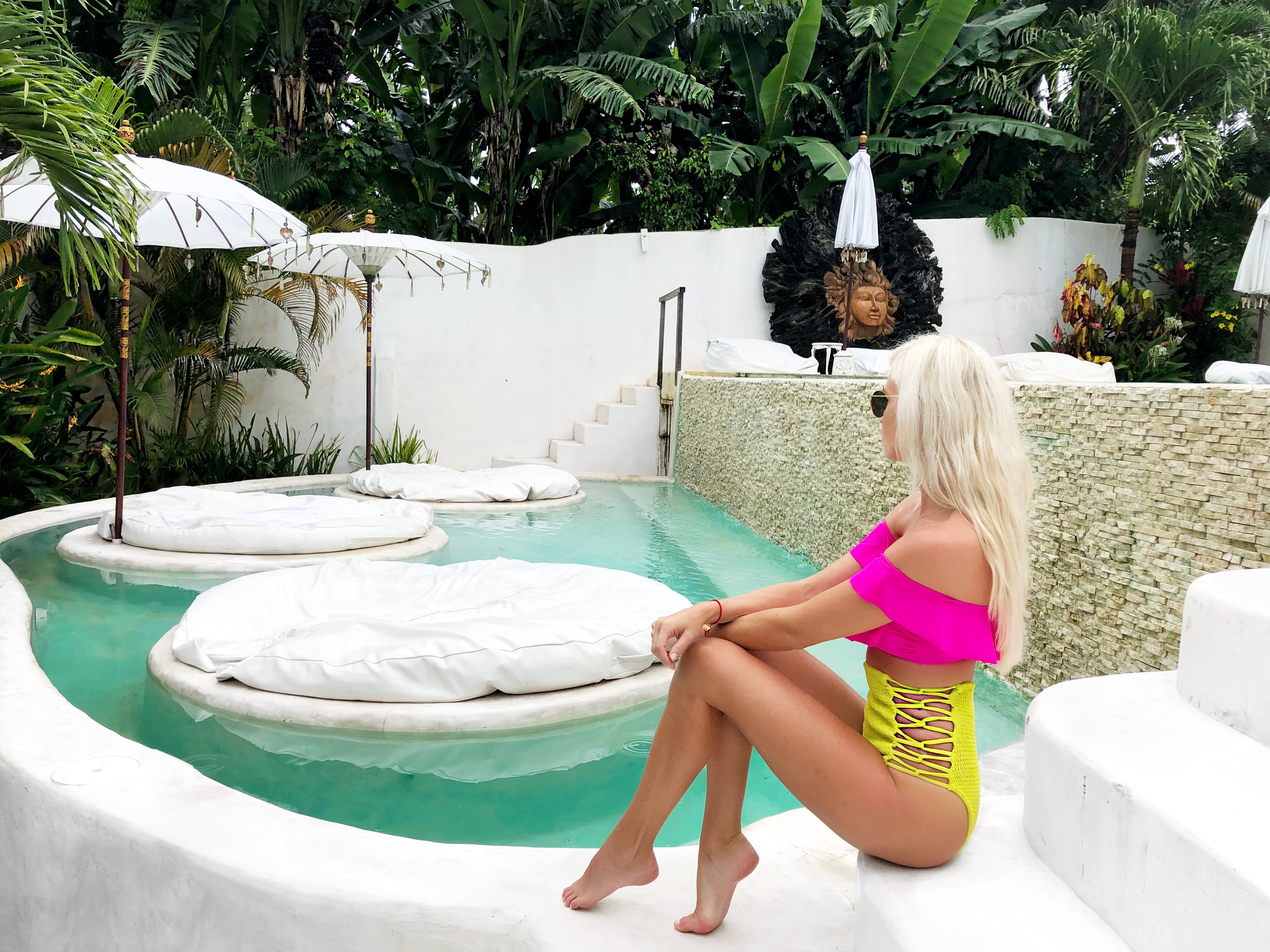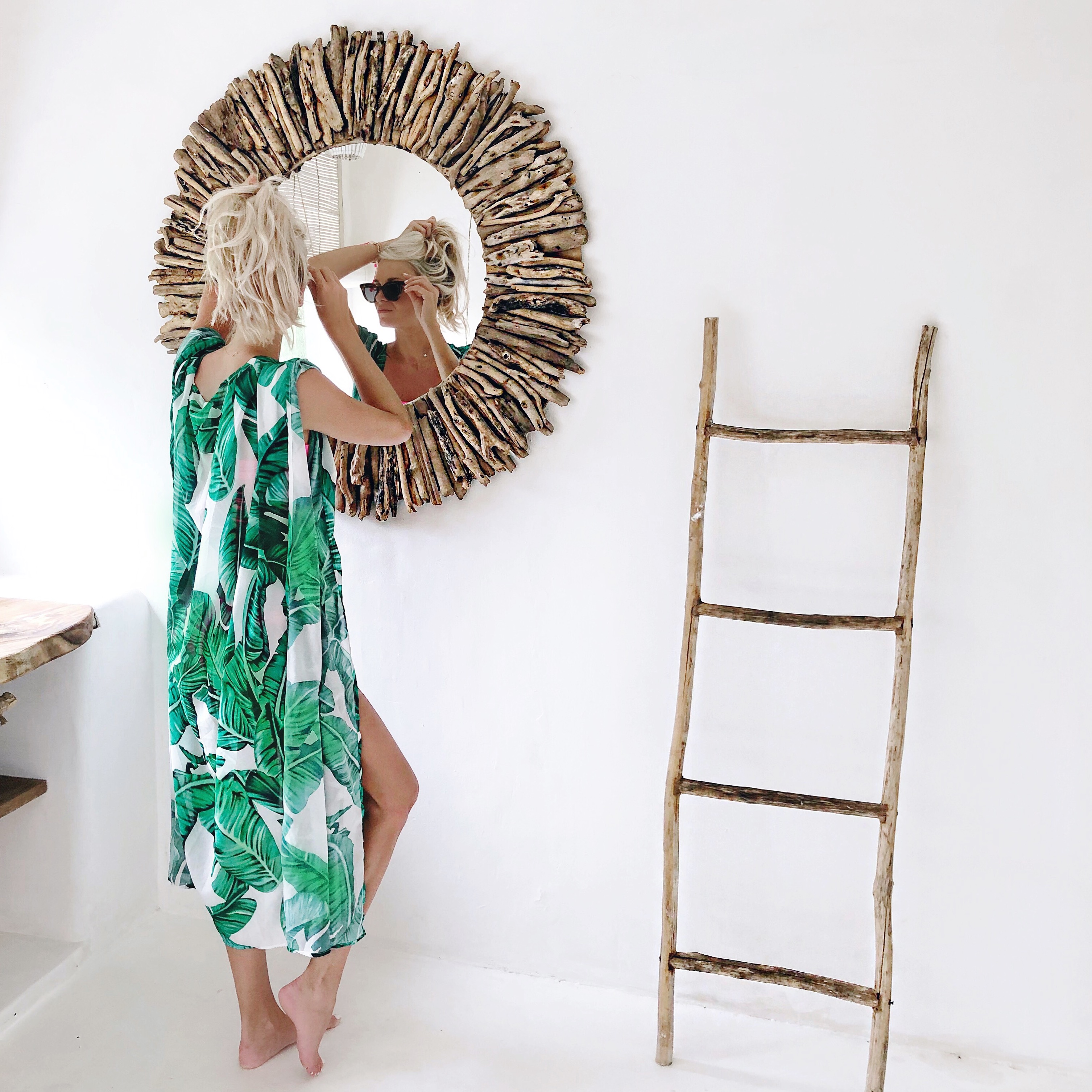 Bali thank you for being everything I imagined and more, this is def a place I will be back to visit even if it takes me another 31 hours to get there!!