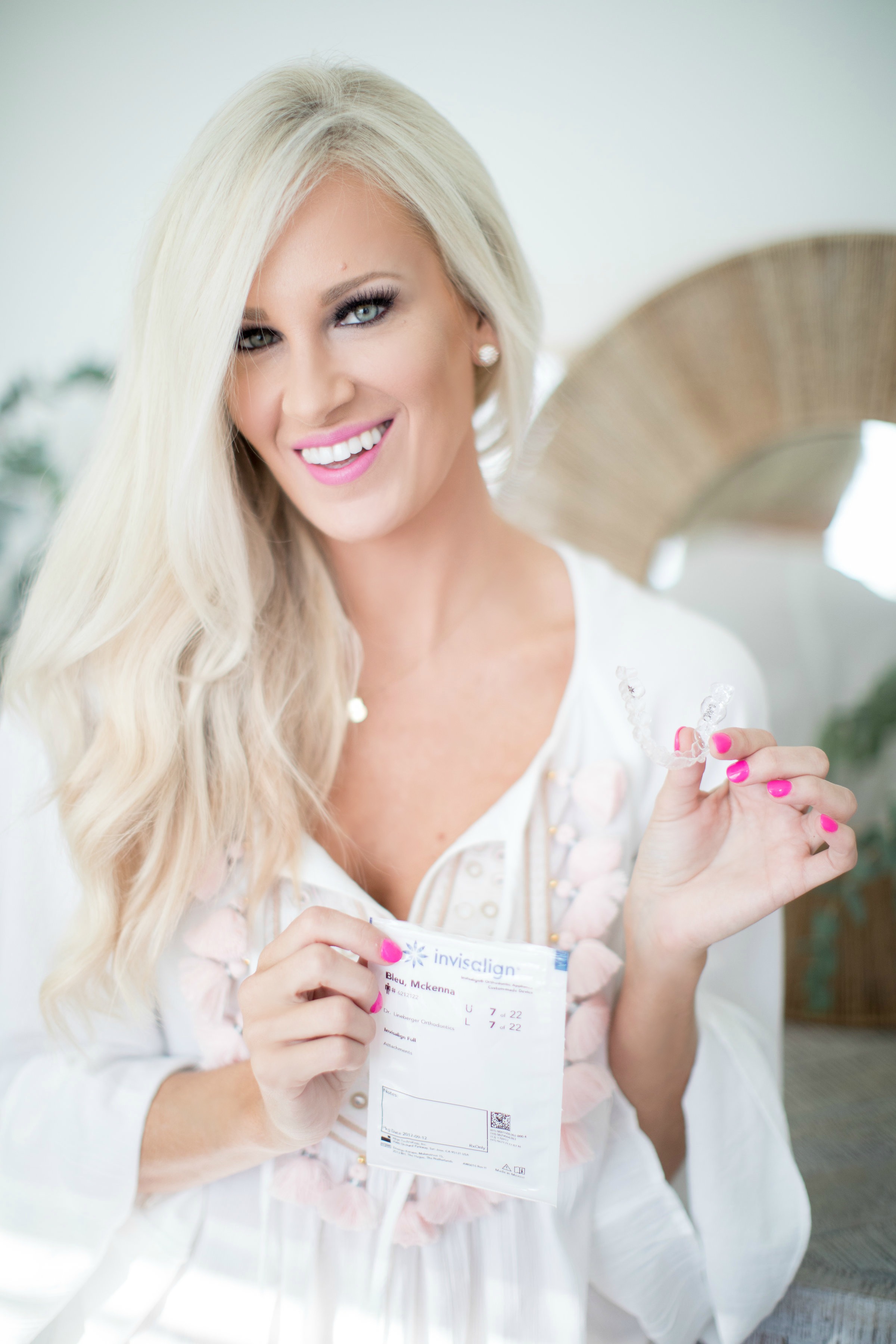 1. In Good Hands. 
Finding the right doctor is so very important, not only for those pearly whites but to ensure you are in good hands and receiving the best and most efficient treatment plan.  I was so lucky to join the  Lineberger Orthodontics family, truly couldn't be in better hands than with Dr. Matt and his team. They are among the 1% leading practices in all of North Carolina. They have two top of the art treatment centers in both Charlotte and Huntersville. Their mission is simple, everyone deserves to #SmileOn no matter life's circumstances. They are on the cutting edge of the newest technology, offering innovative treatment techniques, and customizing patient-care. More importantly, they have designed a philosophy to make you a member of the Lineberger Orthodontic Family immediately upon walking through their doors. Not to mention, the best massage chair in the waiting room, the most welcoming and friendly stuff, endless supply of beverages and even flat screen TV's on the ceiling while you're getting your personal treatment. Needless to say, they are gold, solid gold!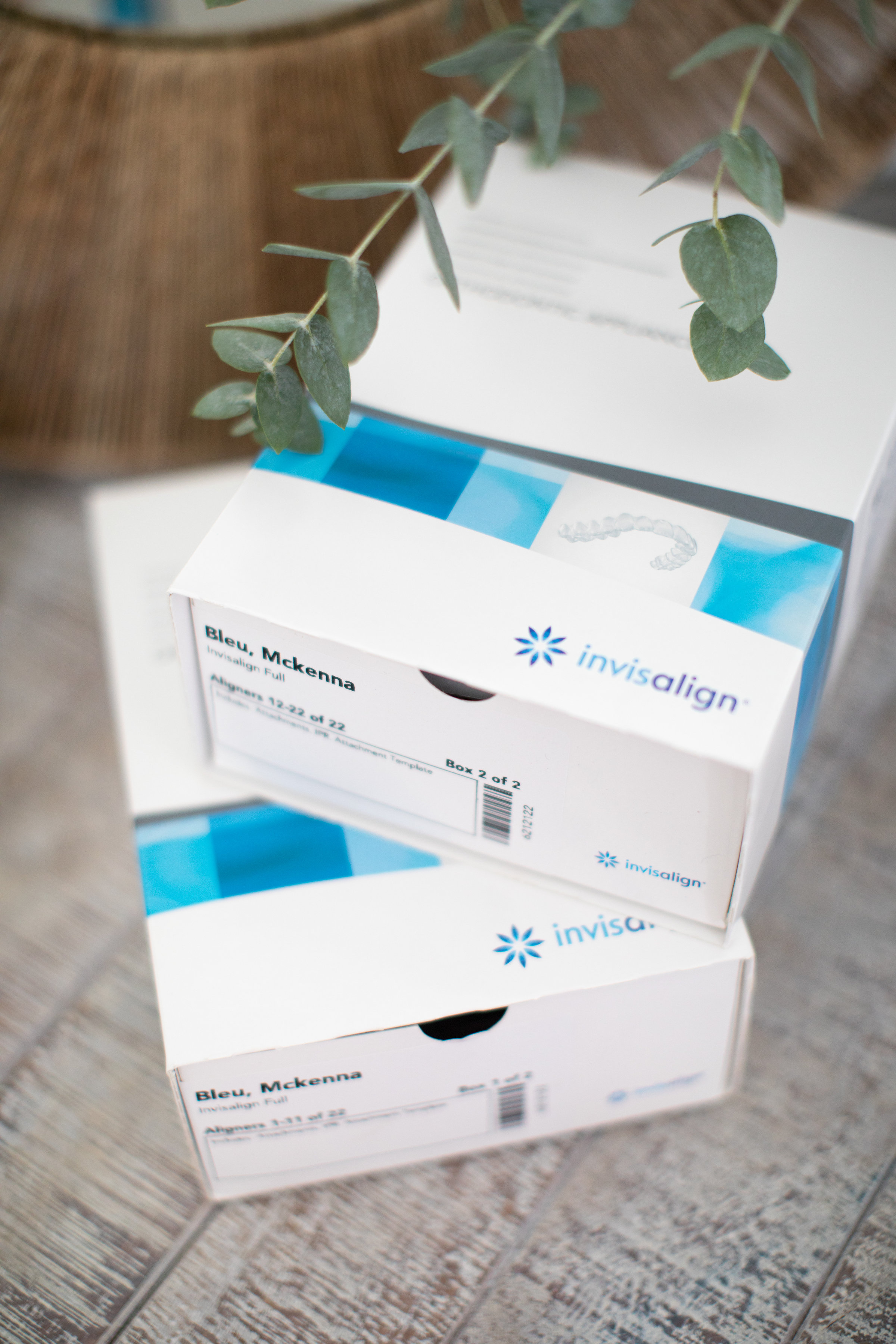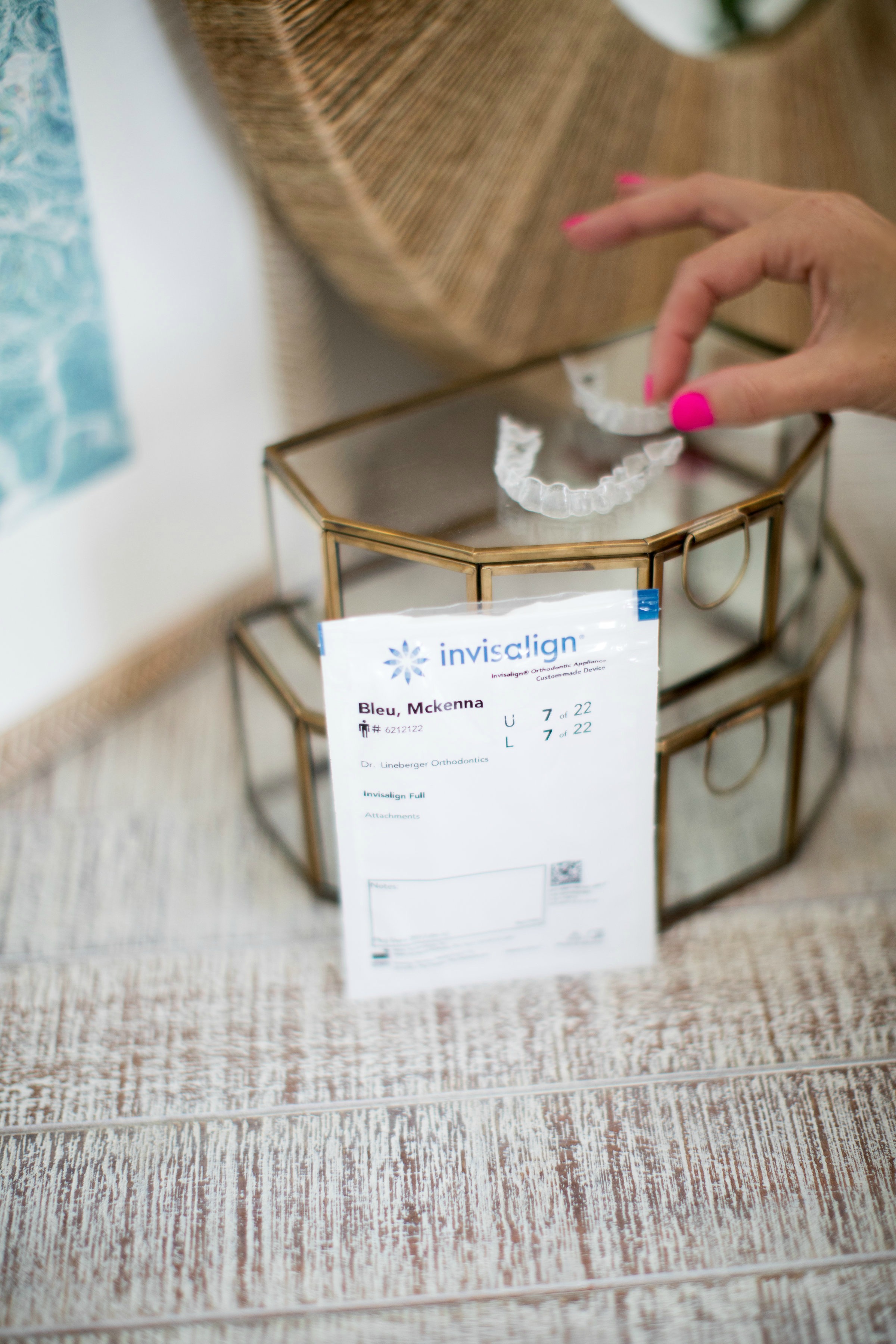 2.All the Cool Kids Have a Lisp.
Brace yourself you will have a lisp, trust me lisping at 33 isn't the coolest new trait I was planning on rocking but it does go away with time I promise. The first few weeks were hard to take myself seriously and I always made a point to let everyone know I was new to Invisalign; so to excuse the lisp! I did find the more I spoke and pushed passed awkwardness the easier it became to talk with my Invisalign and my lisp decreased significantly.
3.22 Hours or Bust. 
Twenty two hours is the recommended time you should wear your Invisalign each day. Giving you an hour roughly three times a day to eat a meal. Why is it so important to stick to this you may ask? Well, each week or every two depending on your treatment plan you rotate your trays and if you've been slacking then your teeth haven't been able to fully change to fit your next tray. It will be fine but very uncomfortable and really tight making the process harder than needed to be.
When I first started my journey I was given some great advice, which was to switch them at night so you sleep through most of the transition. The first few weeks I also took a few Advil before bed and it definitely helped.
Side note, while wearing Invislign I've certainly cut back on my unnecessary junk food snacking. Once you realize the process of taking out your trays, you'll think twice about eating that Twix bar. Red wine on the other hand, I have no prob putting in the extra work. Ha! Priorities people!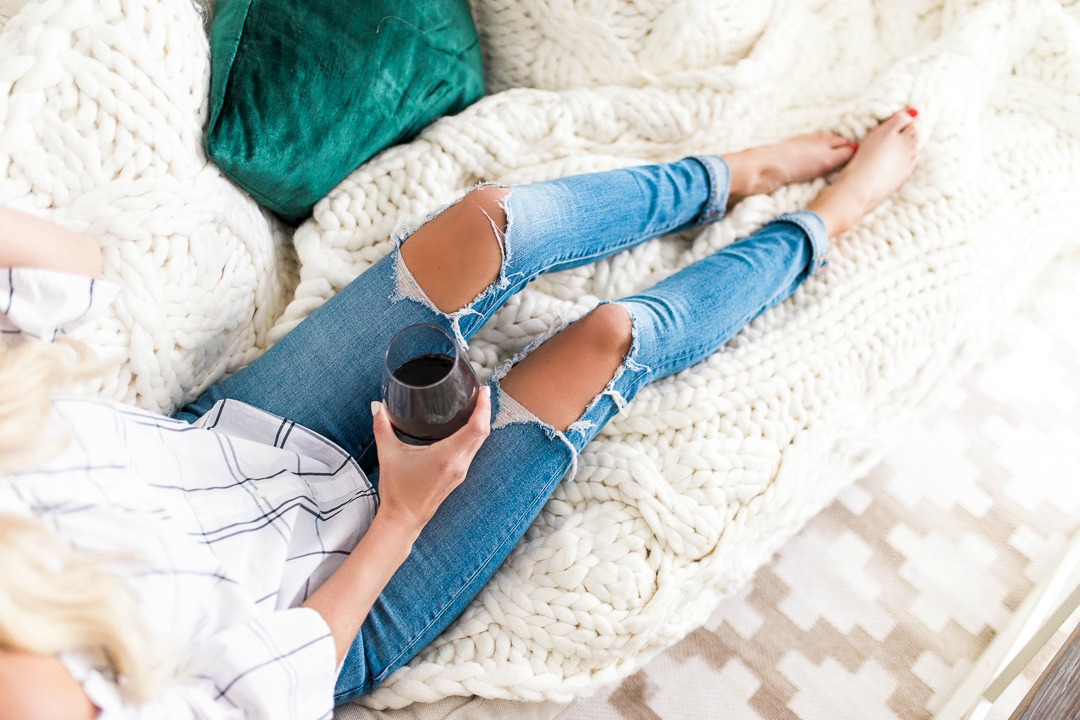 4.Dollar Bills. 
The main question we all want to know, what is this going to cost me? While it is hard to say the exact cost as it varies on a few factors such as, the complexity of your treatment plan, aliner trays and even location. Ballpark, $3500-$6500 is pretty normal I would say. But the truth is, in my opinion it's worth every penny. Never having a perfect smile to now seeing such amazing results in just seven weeks makes me not even question spending the cash to smile on to a brighter future. Most doctors typically have reasonable payment plans available which is so helpful. At Lineberger Ortho, they truly treat you like family, no one walks out of that office without a game plan that's in your best interest. In fact, they offer customized payment plans ($0 down is even an option) and your desired monthly payment, plus interest free financing. Can't find a better offer than that!
I'm excited to share a special offer just for you! Giving you the chance to start your own Invisalign treatment plan with Lineberger, just mention my name while booking your consult for a discounted rate.
5.See it To Believe It.
Let's be honest, we can all google a million Invisalign before and after photos but I'm a "believe it when I see it" kind of girl. I'm here to tell you, I see it! Like I mentioned, I'm only on week 7 out of 22 but the change is real and it's only going to get better my friends. When I started my journey I had semi straight teeth in the front. The sides were slightly concave while pushing my front teeth forward, leaving me with a not so pretty side profile. And the bottoms, where do I start! It's truly incredible to see such great results already. It motivates me to push hard to wear my trays the full 22 hours a day and I look forward to switching out my trays each week.
I wanted to share a little more about my Invisalign journey with you. It may not be for everyone, but I will say it's absolutely worth booking a consultation and reviewing your options.
Wishing you all the brightest smiles in your future!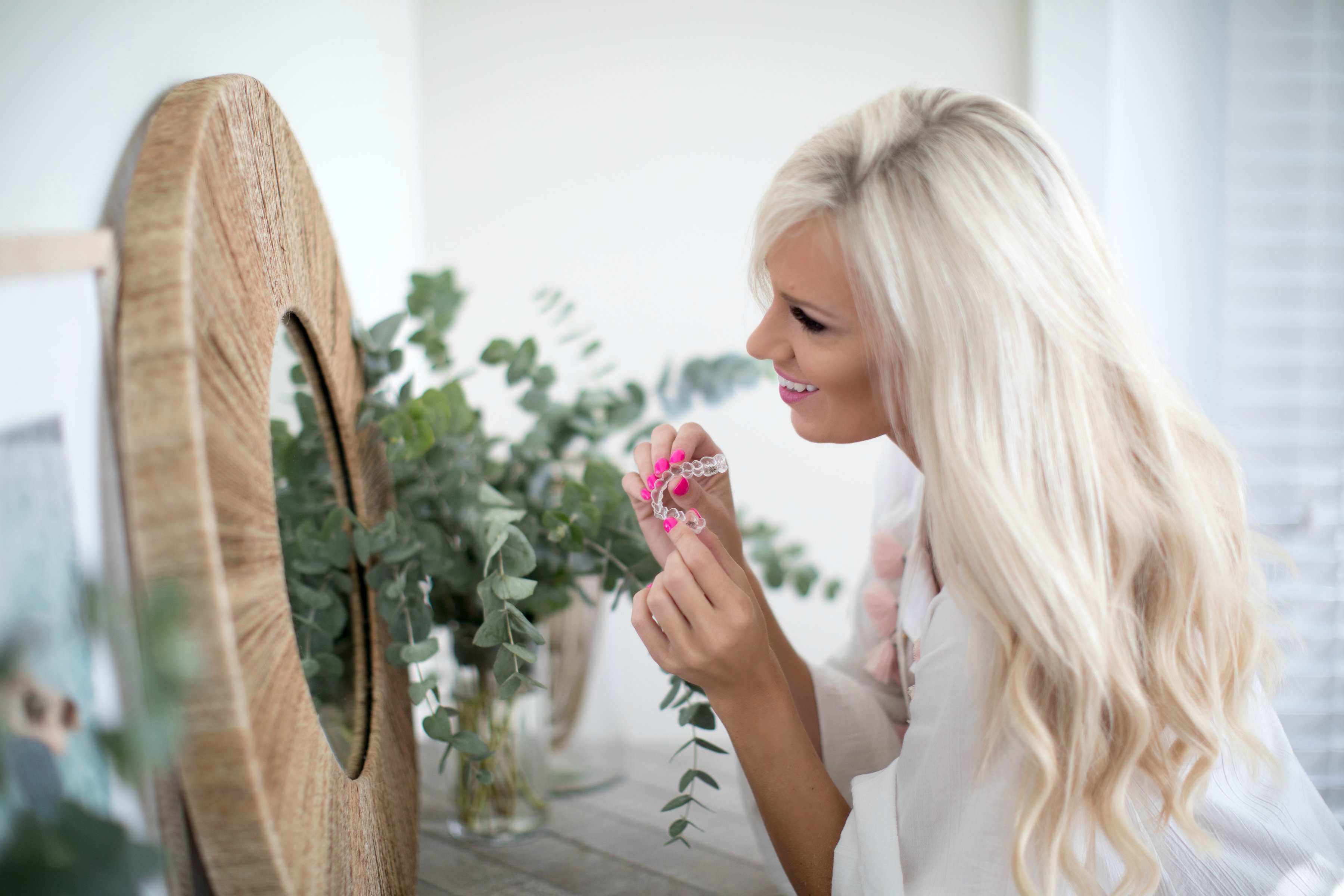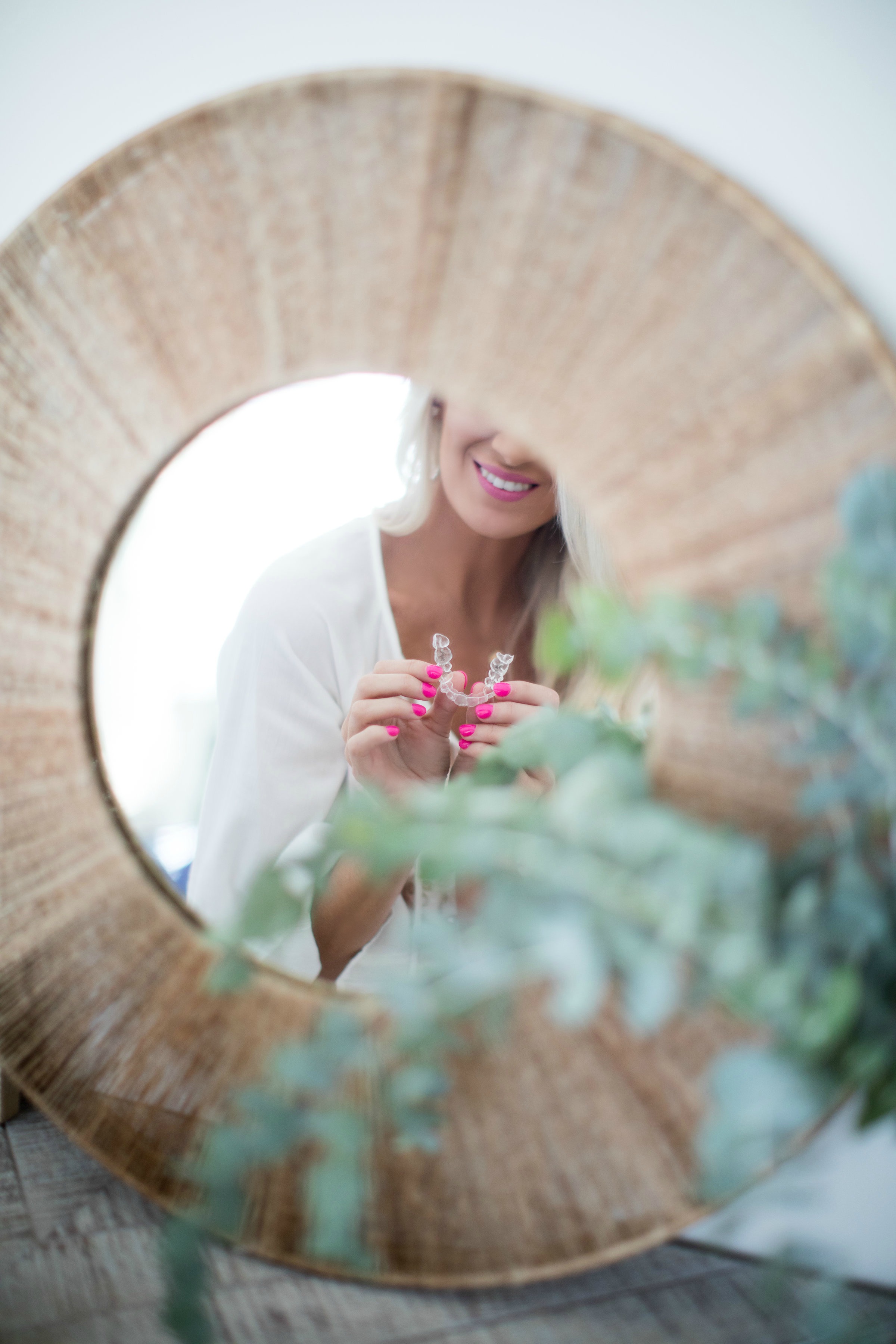 In partnership with Lineberger Orthdontics.