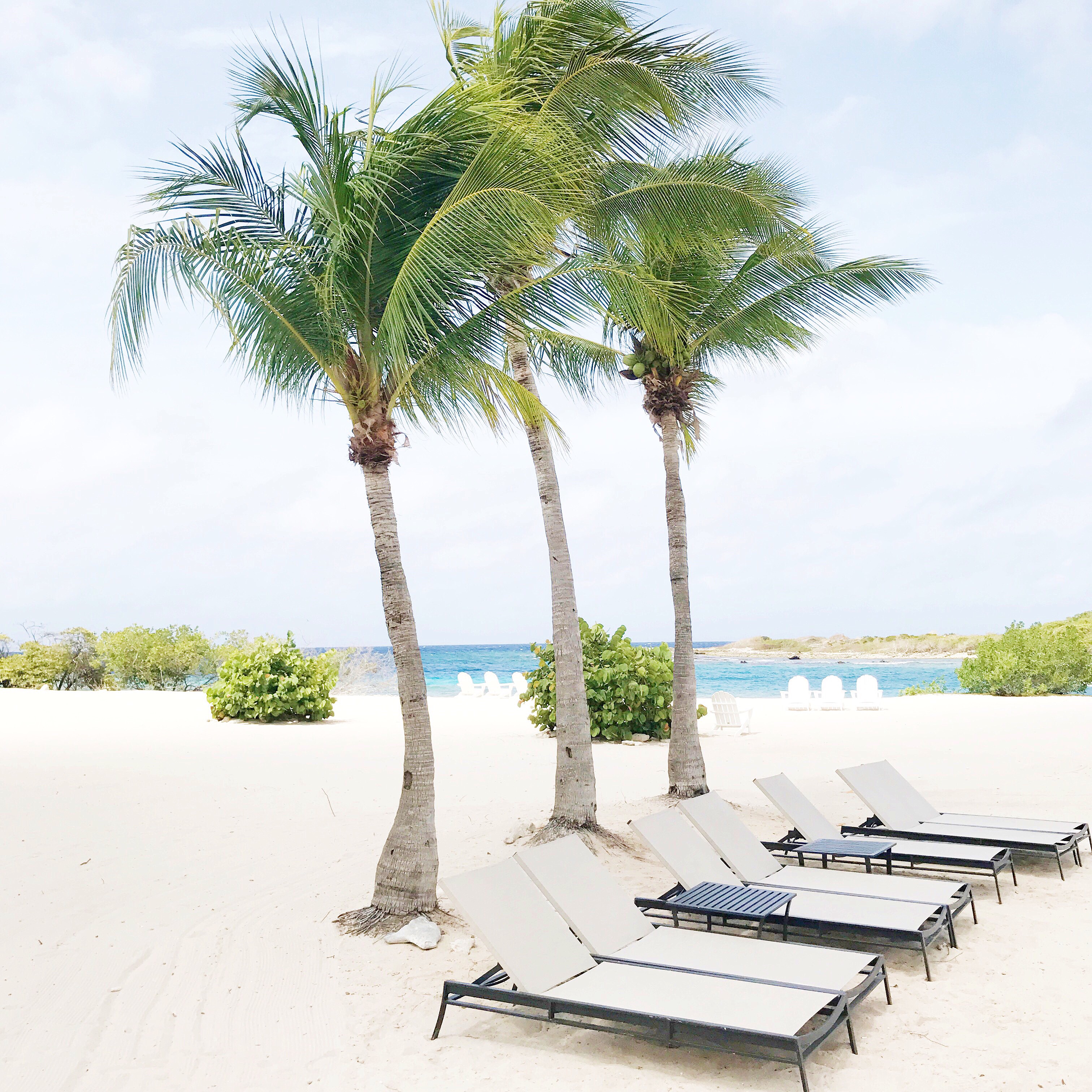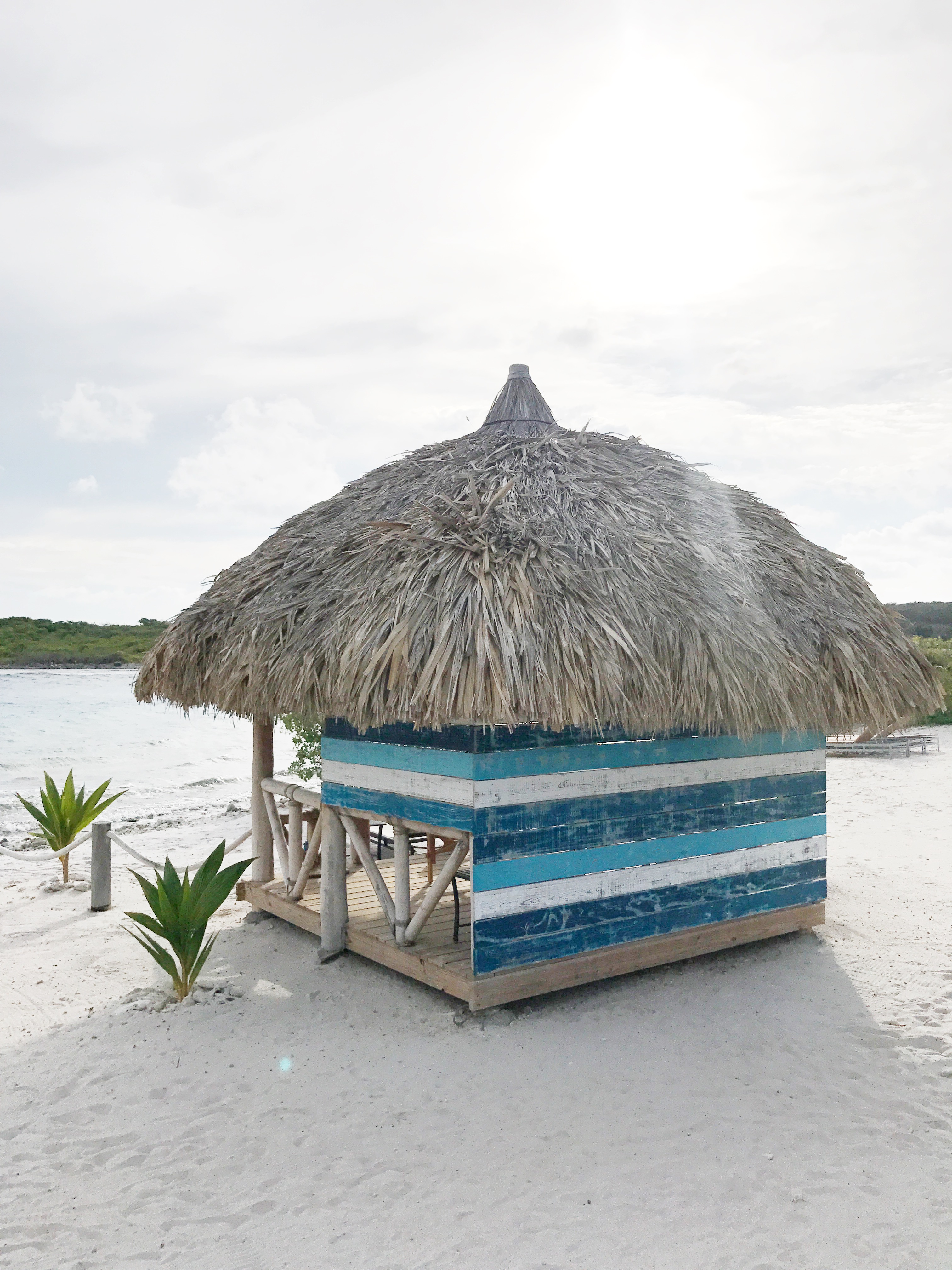 Situated in the southern Caribbean, part of the ABC islands, and safely beneath the hurricane belt, Curacao is a Caribbean paradise ideal for a tropical escape during any season.
Curacao has been on my list of places to visit for a while and I jumped on the first opportunity to check out the Santa Barbara Resort. As you can see this resort is nothing short of amazing, a destination of its own!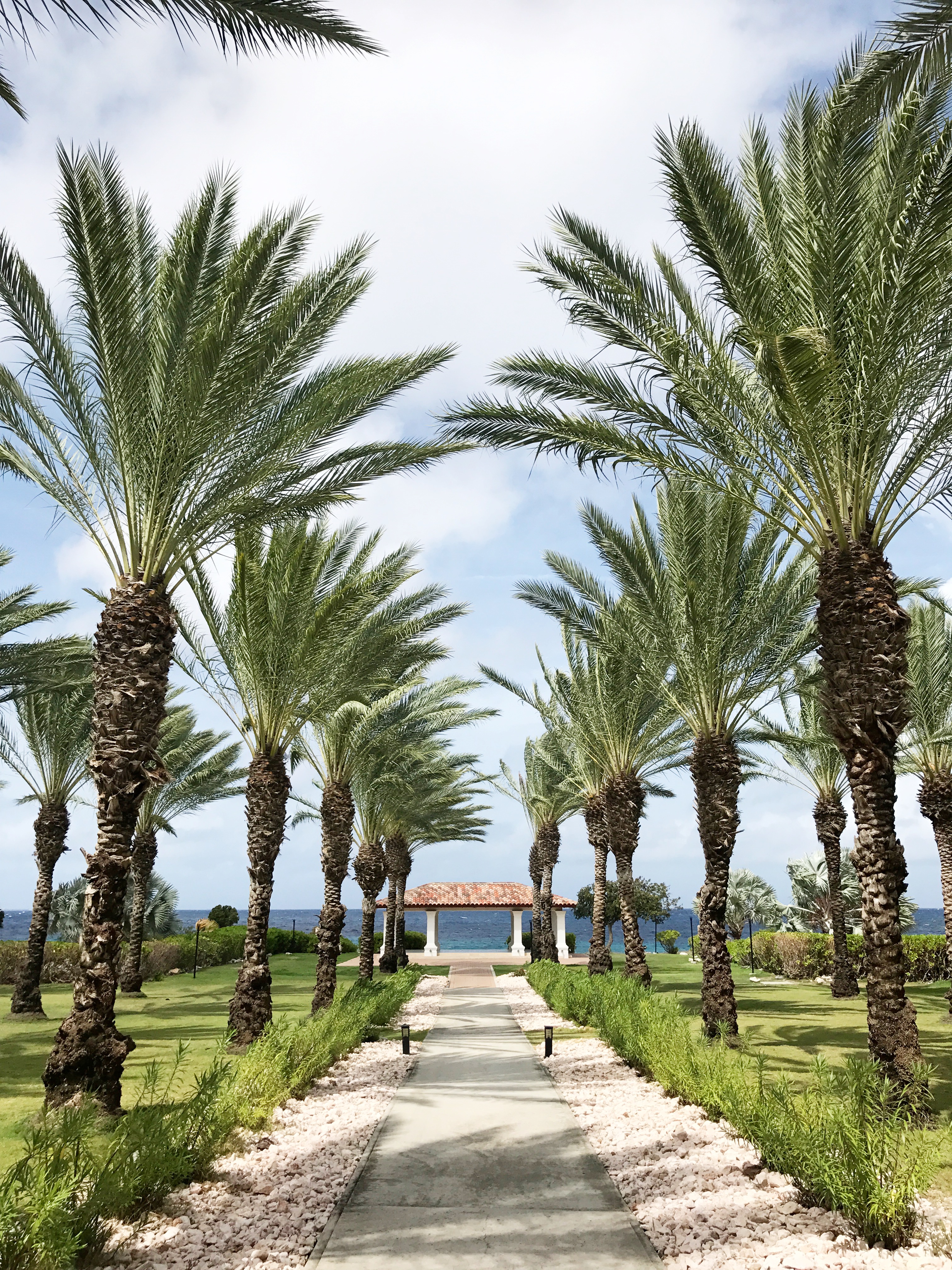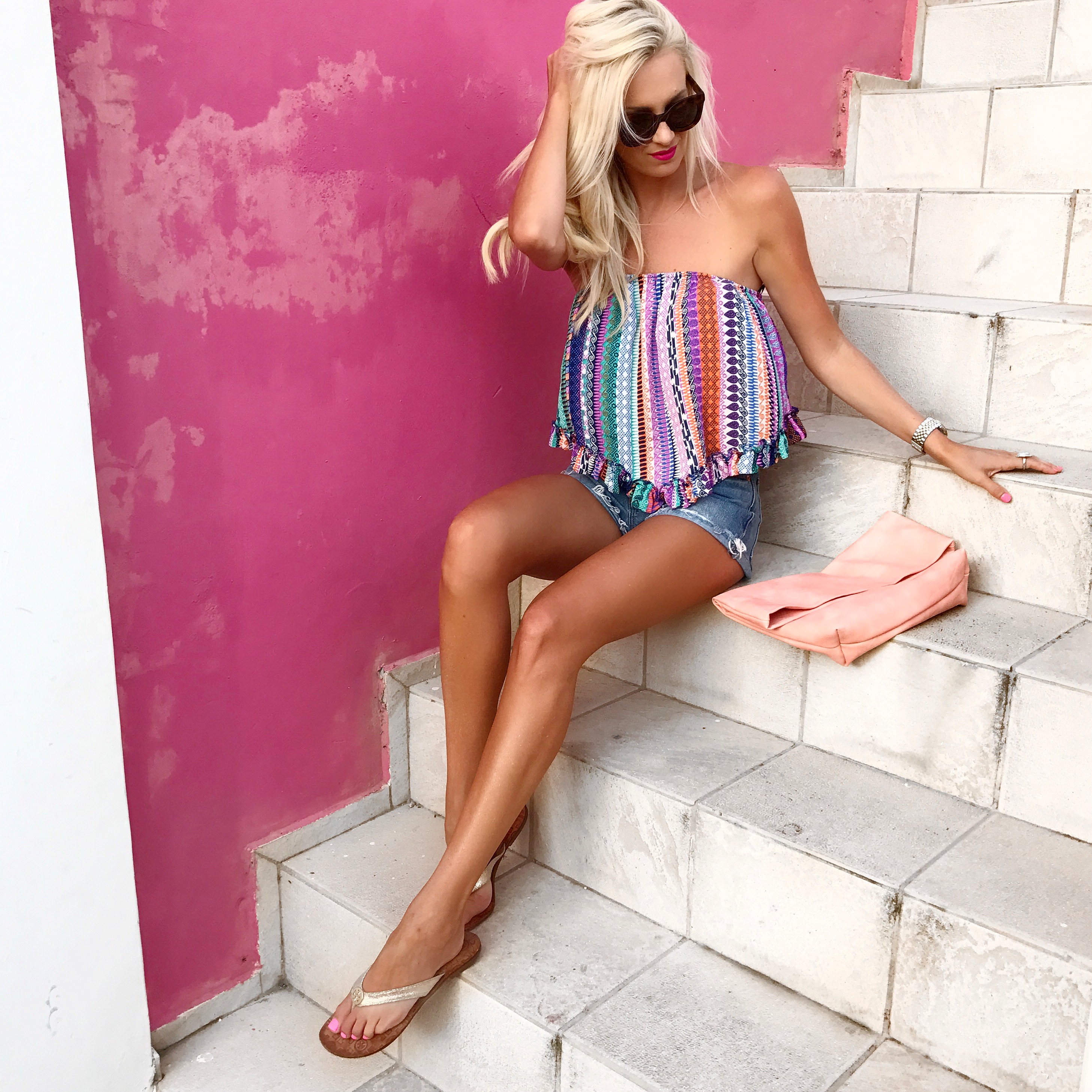 Top: Asos | Denim: Levi's | Sandals: Tory Burch | Bag: Anthropologie | Sunglasses: Celine

The resort has 350 luxurious rooms & suites on the 2,000 acre gated plantation. Your option of three resort-style pools or white -sand beach & swimming area, the perfect location to unwind during your stay!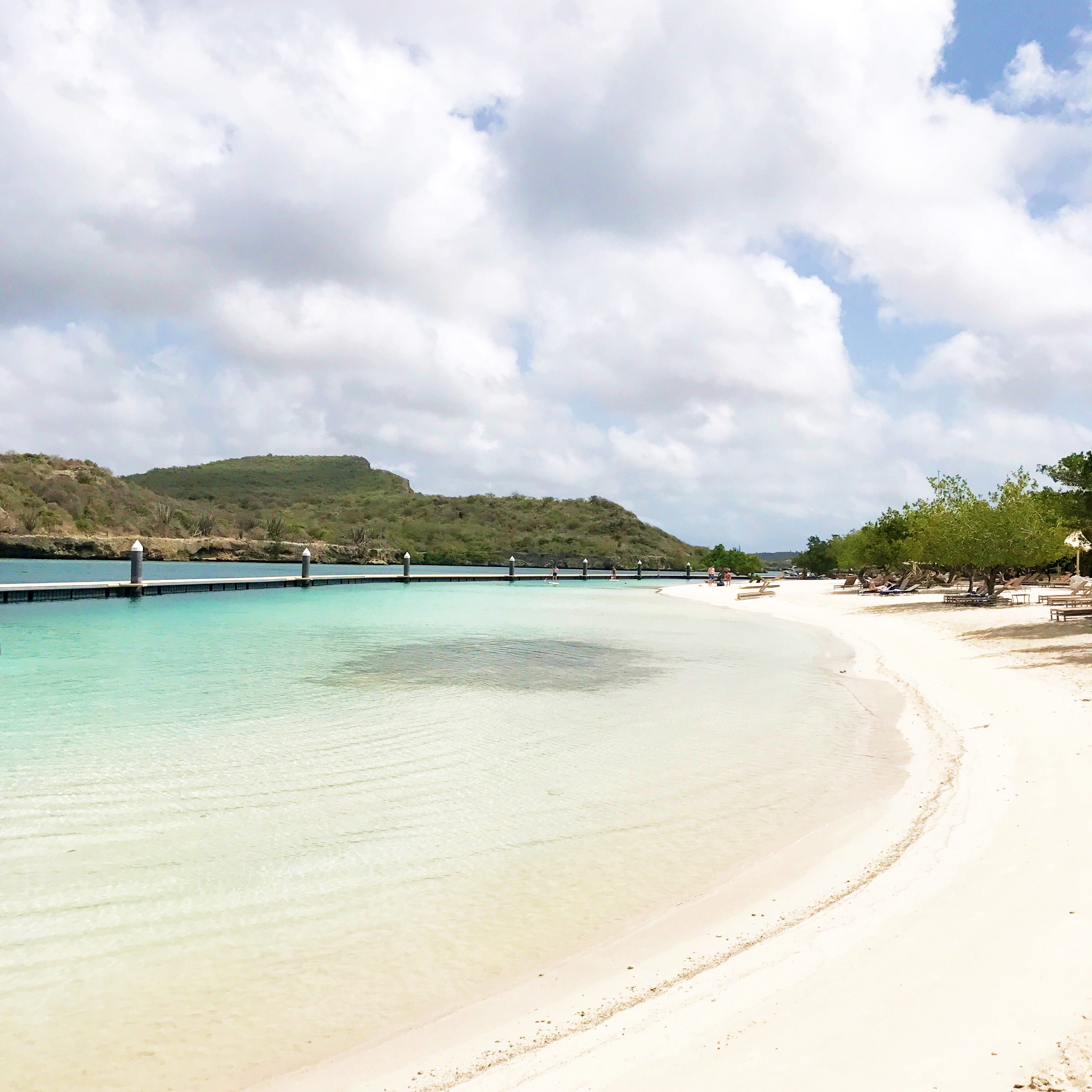 Upon arrival we were greeted with a signature Curacao drink made with the islands special addition, Curacao liqueur! After a brief overview of the property we were settled into our room and instantly taken back by the breath taking views from our ocean front suite. First check is always the closet for me, cozy bathrobes were provided and I knew we would be in for one fun week on the island!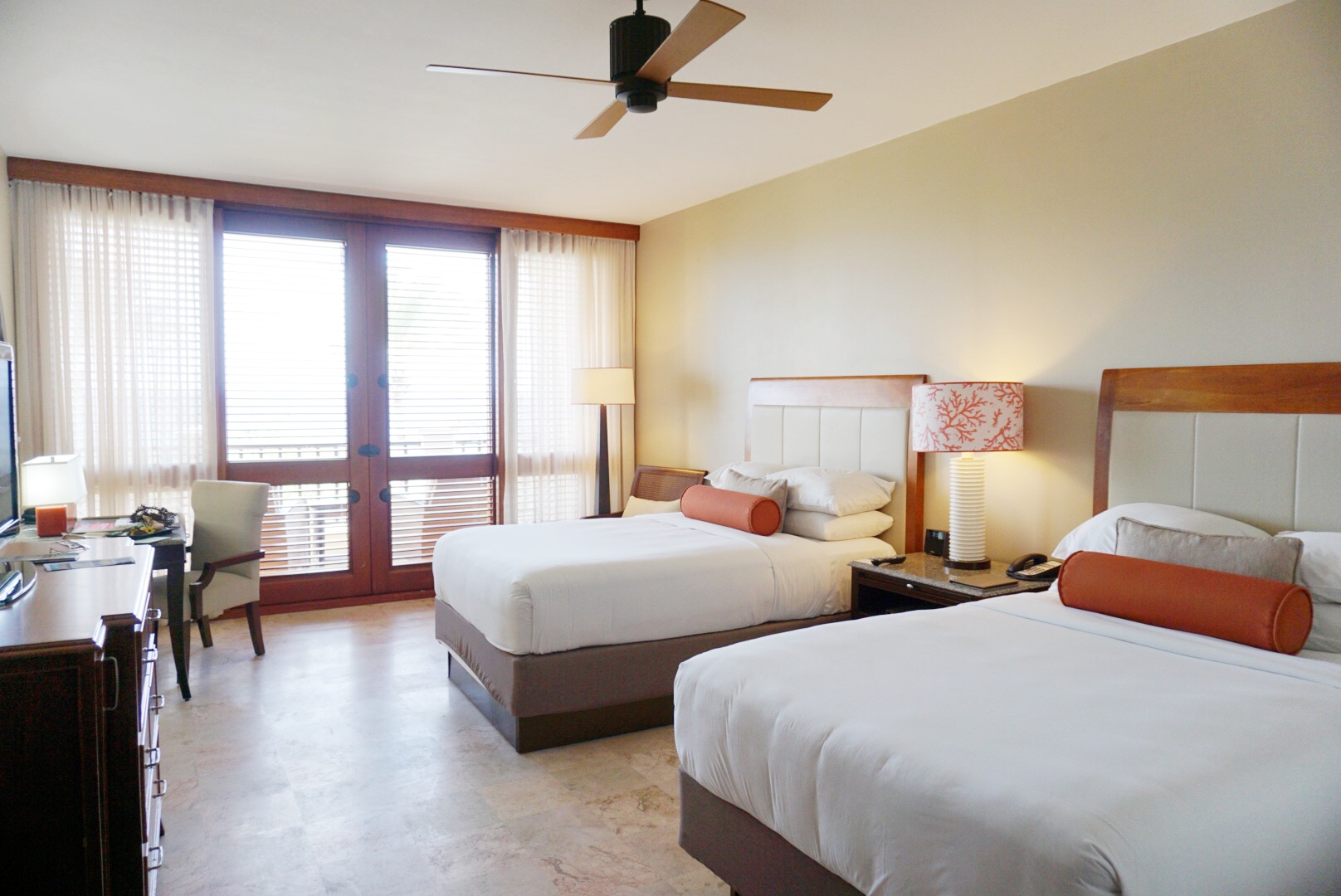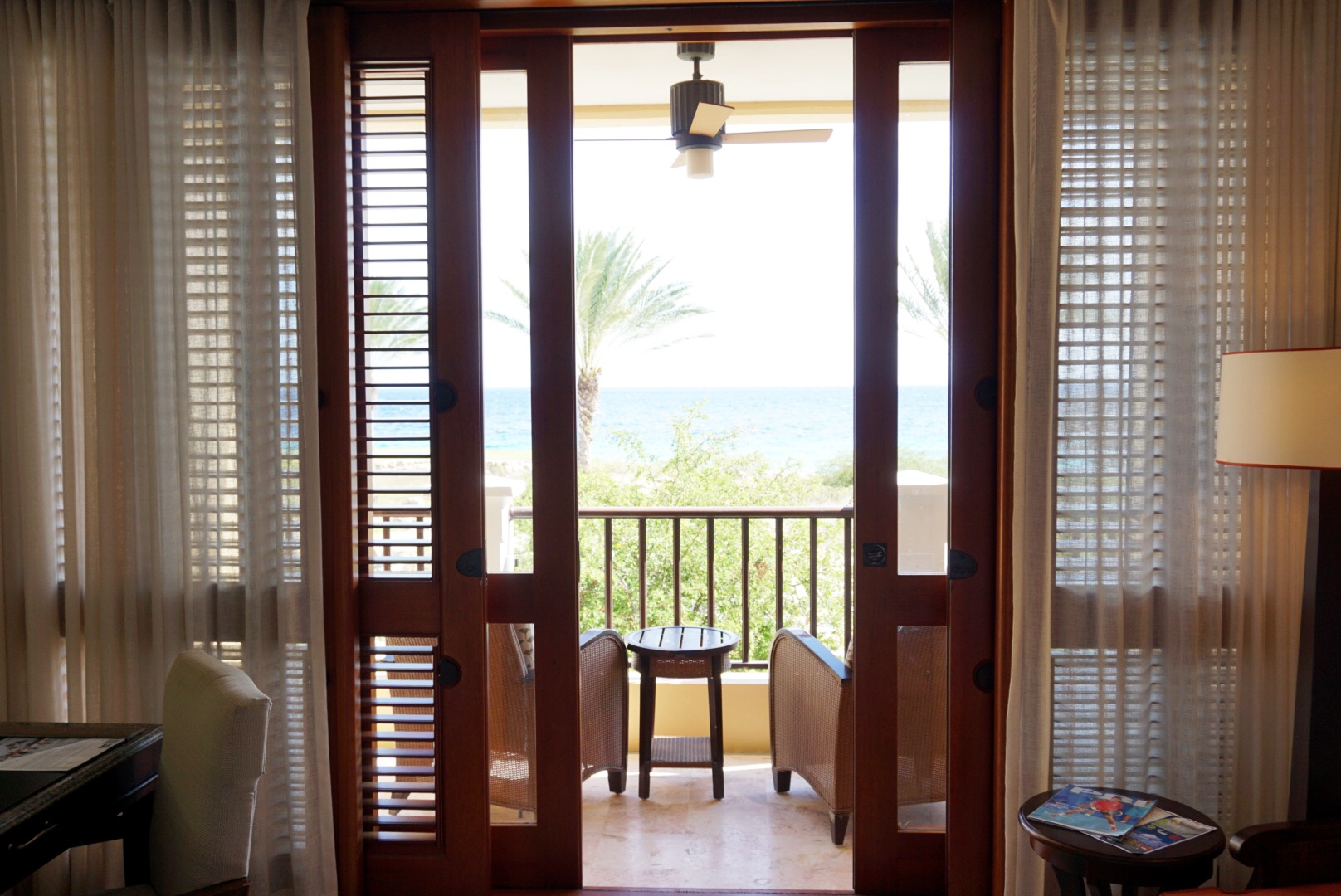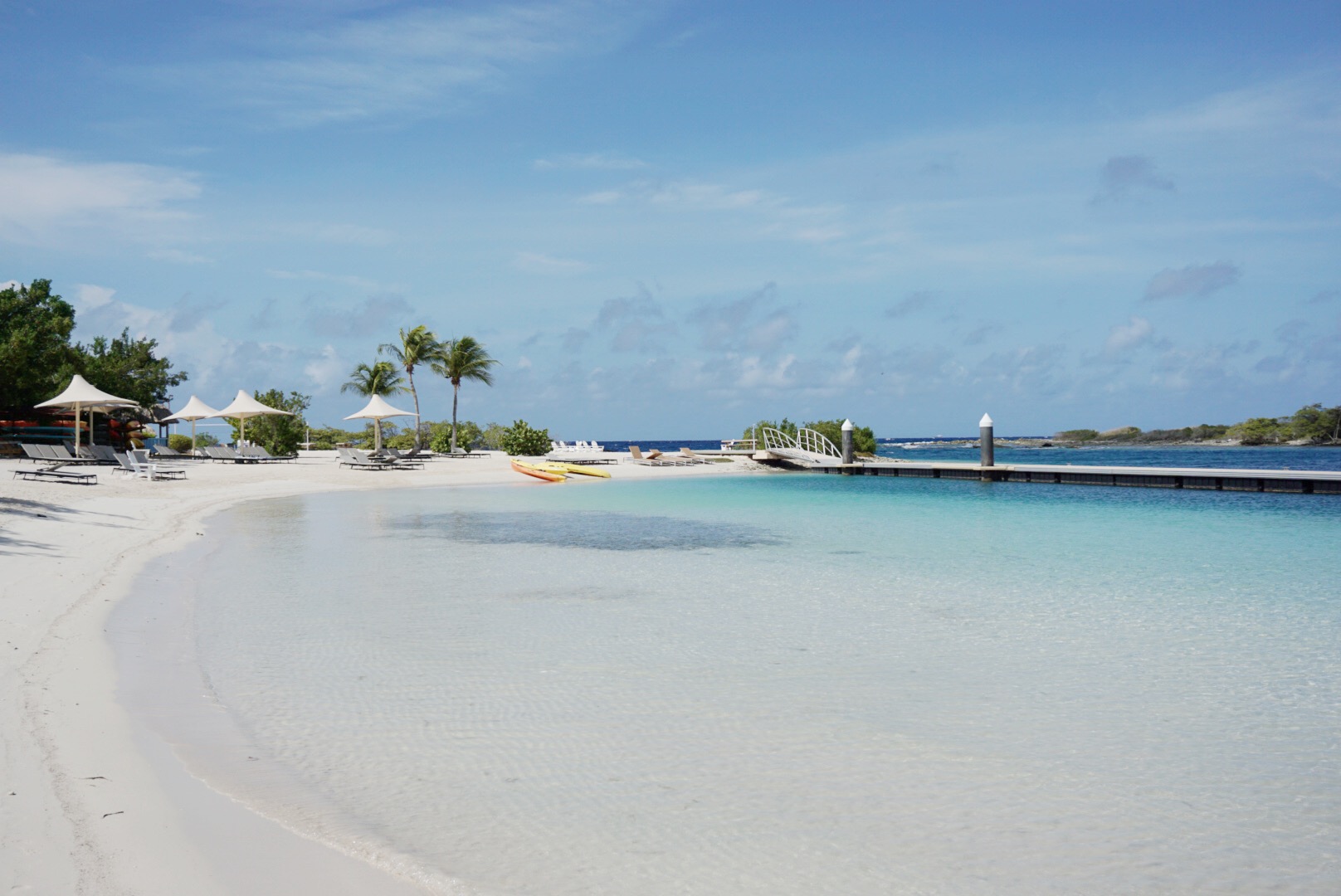 After a quick change into our suits we were off to put our toes in the sand. These beach cabanas were not only super cute and colorful but they had the best breeze, we enjoyed our first afternoon ocean side with drinks in our hand, happy girls to say the least!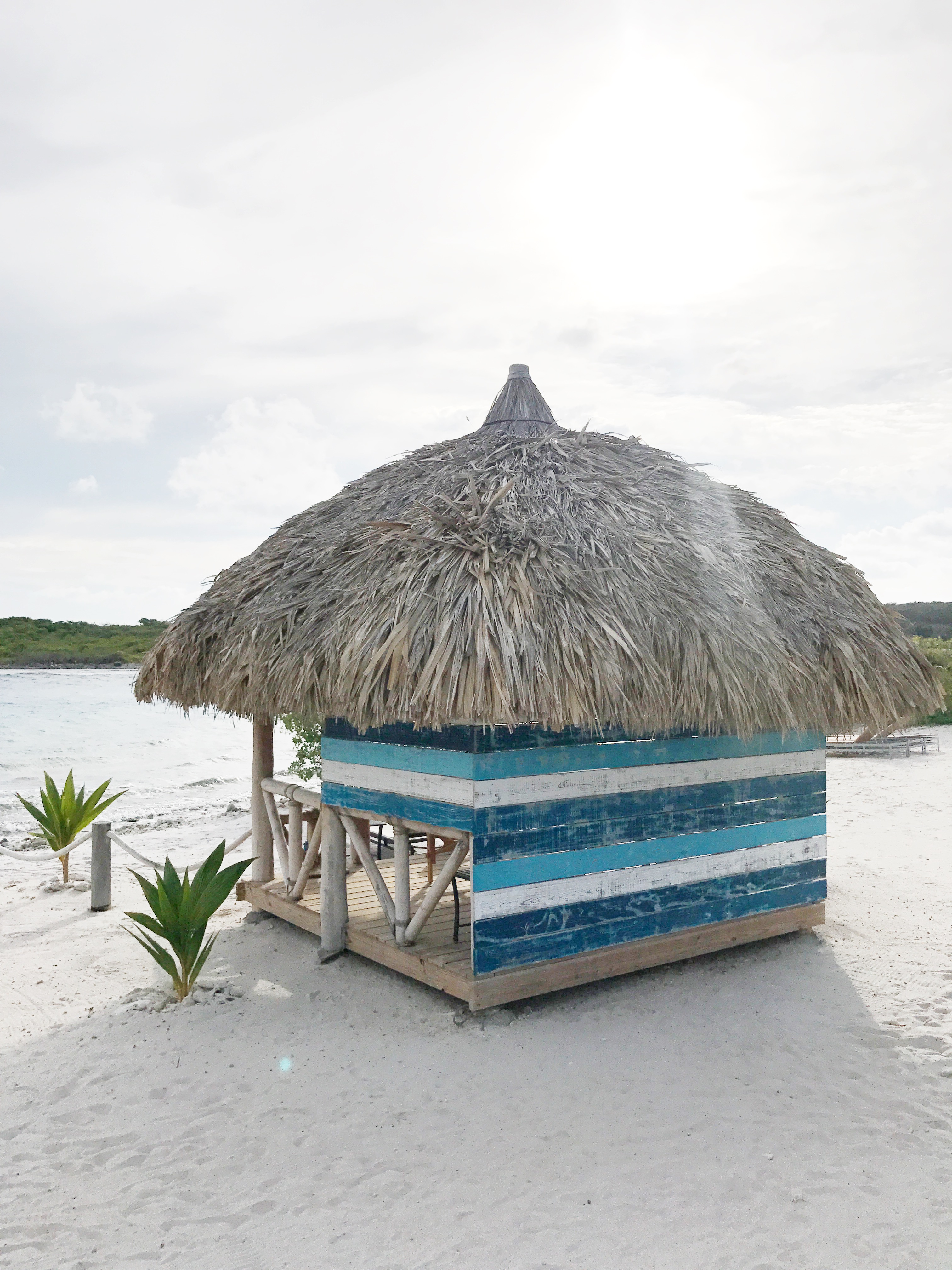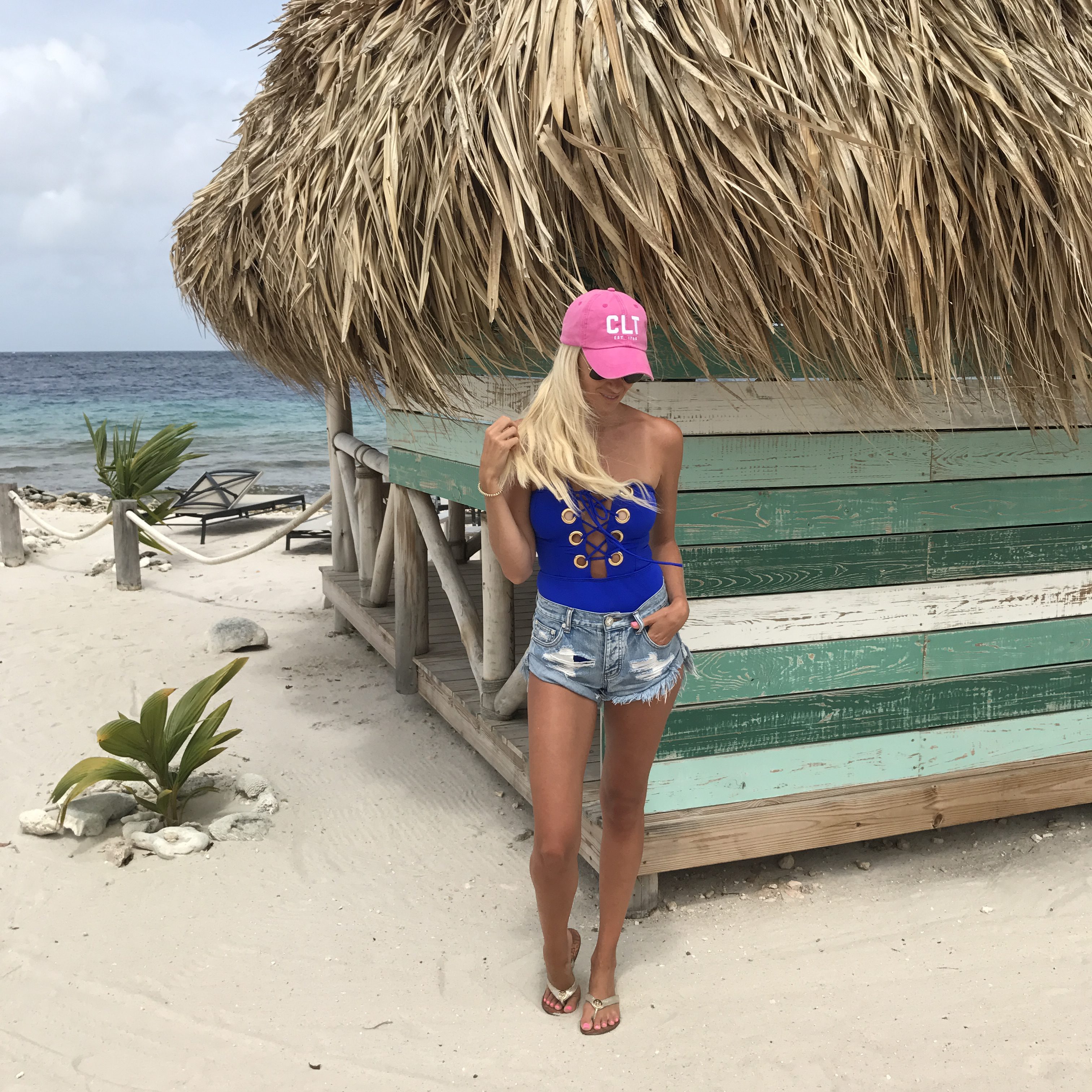 One-Piece: Asos | Denim: One Teaspoon | Sandals: Tory Burch | Hat: Pink Social

If the day couldn't get better by staying in this paradise location the nightly sunsets were ones you can't even caption in a photo. Truly amazing, these photos don't even do it justice.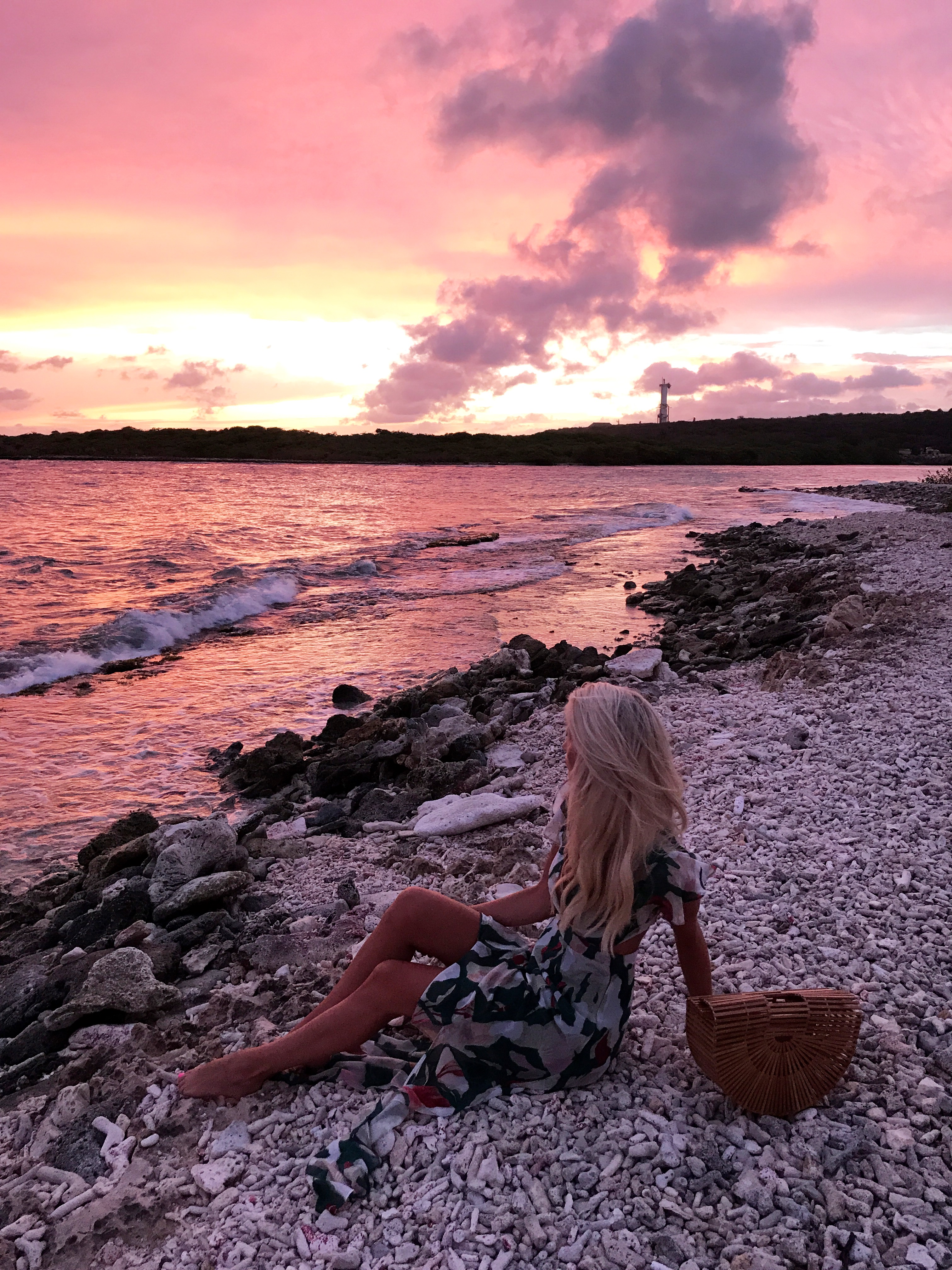 After the sun goes down we were ready for a good dinner and a glass of wine. At the Santa Barbara they offer a variety of restaurants and bars. Shore was our favorite fine-dining spot at night, over looking the beach with a light ocean breeze to compliment a delicious dinner, was the perfect way to end the day. If we weren't dining at the many resurants on property we were indulging into the 24-hour room service menu, let's just say we made our rounds around the dessert menu! The breakfast selection, you had me at all the French toast and bacon you can eat!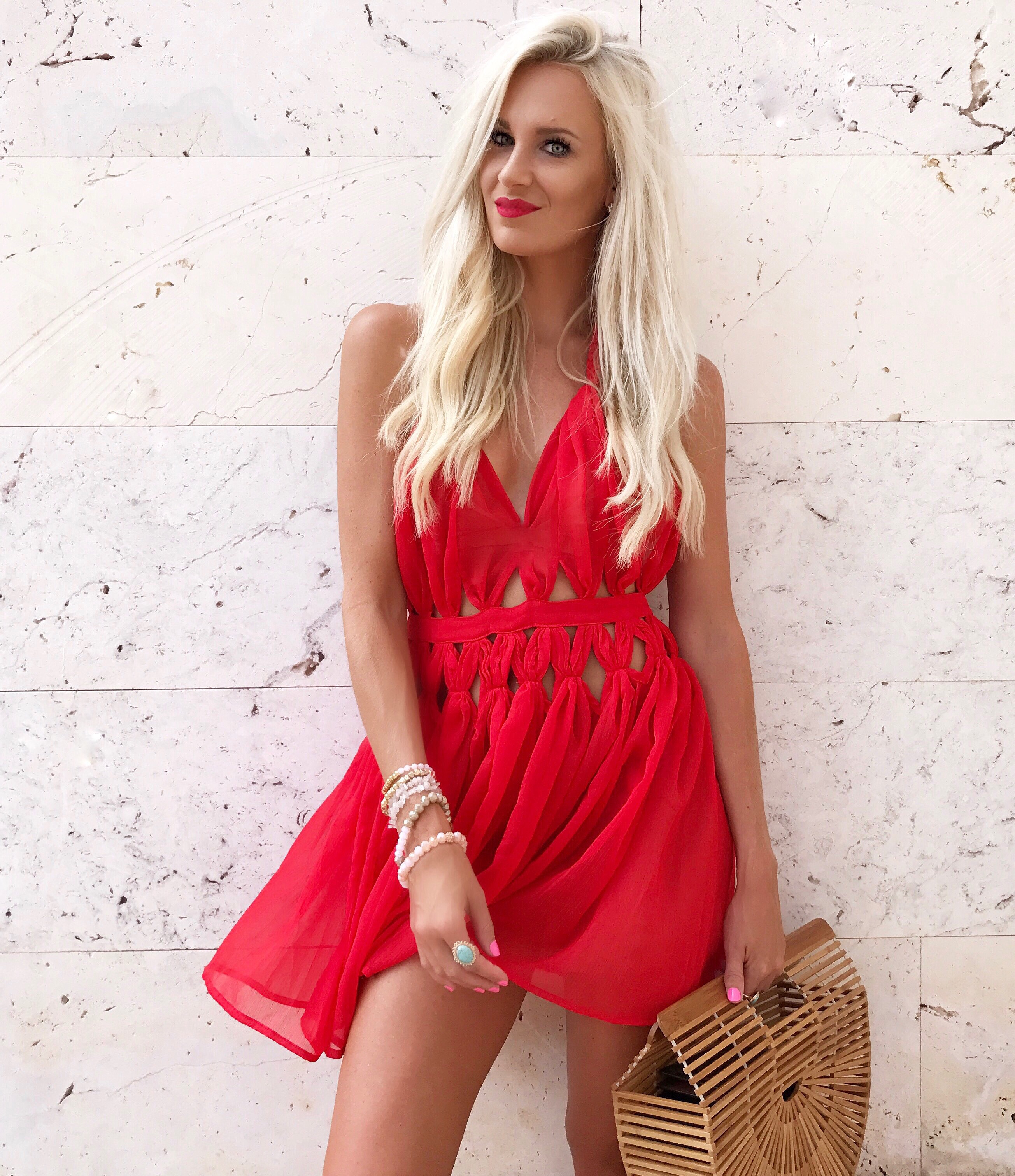 Dress: Asos | Bag: Cult Gaia | Bracelets: Baublebar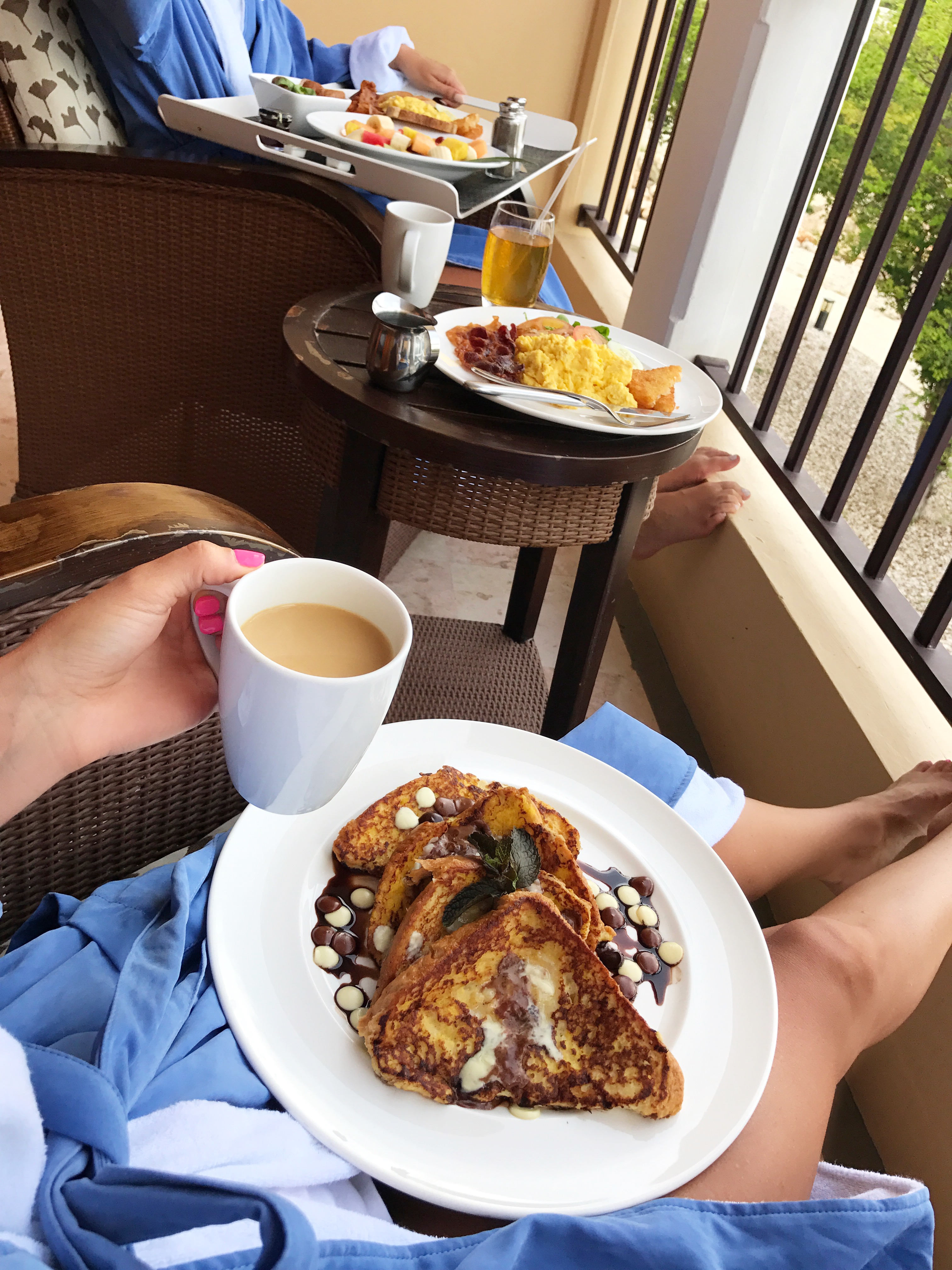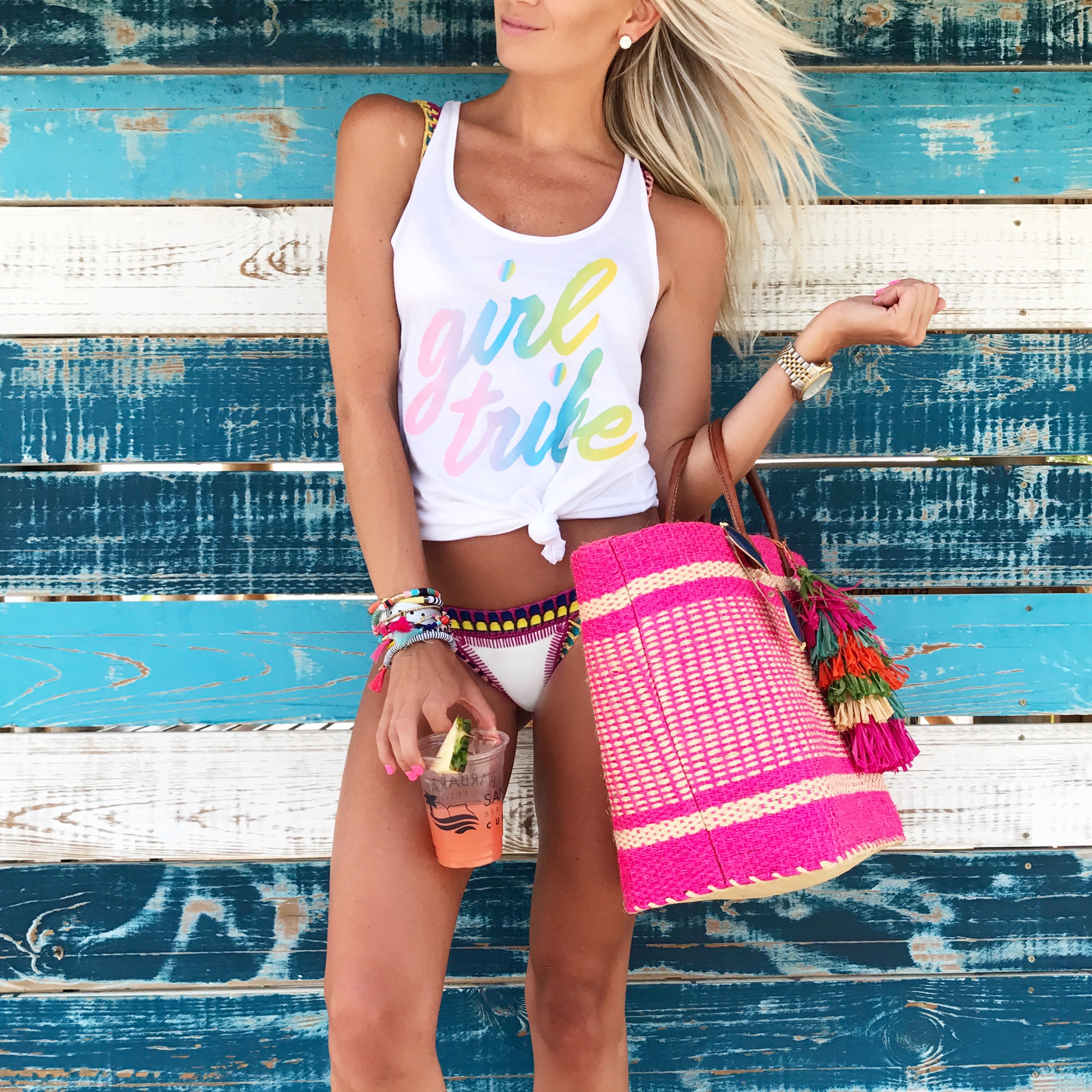 Tank: Pink Social | Bikini top: Kiini | Bottoms: Kiini | Bag: Mar Y Sol | Bracelets: Baublebar | Earrings: Kate Spade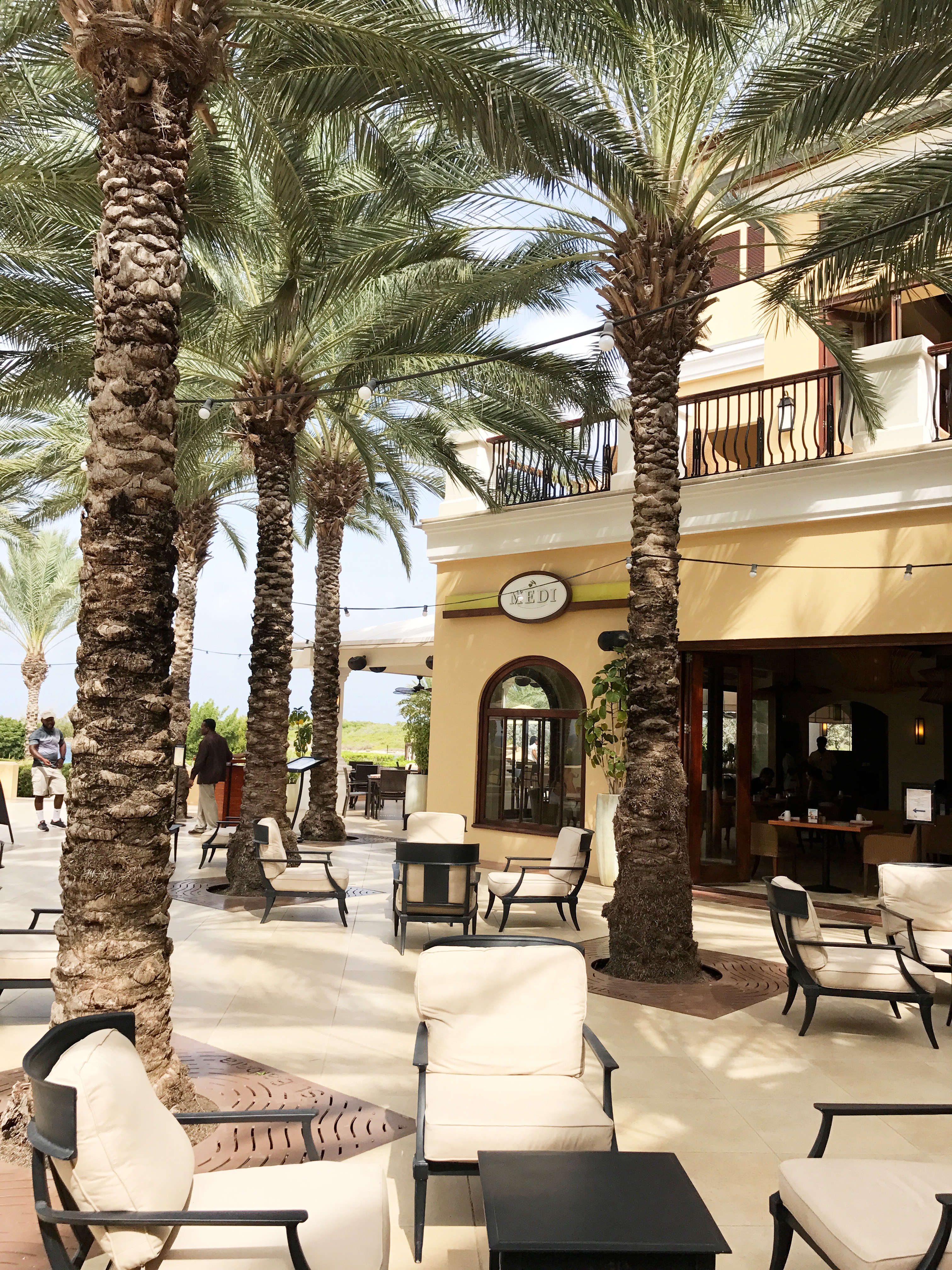 When I travel for a much needed escape from the everyday hustle of life I like to truly unplug from it all and Santa Barbara certainly caters to that lifestyle. If you are looking for a crowded, party like atmosphere this is not your place. But rather, a secluded, quiet, peaceful beautiful escape, you found your spot!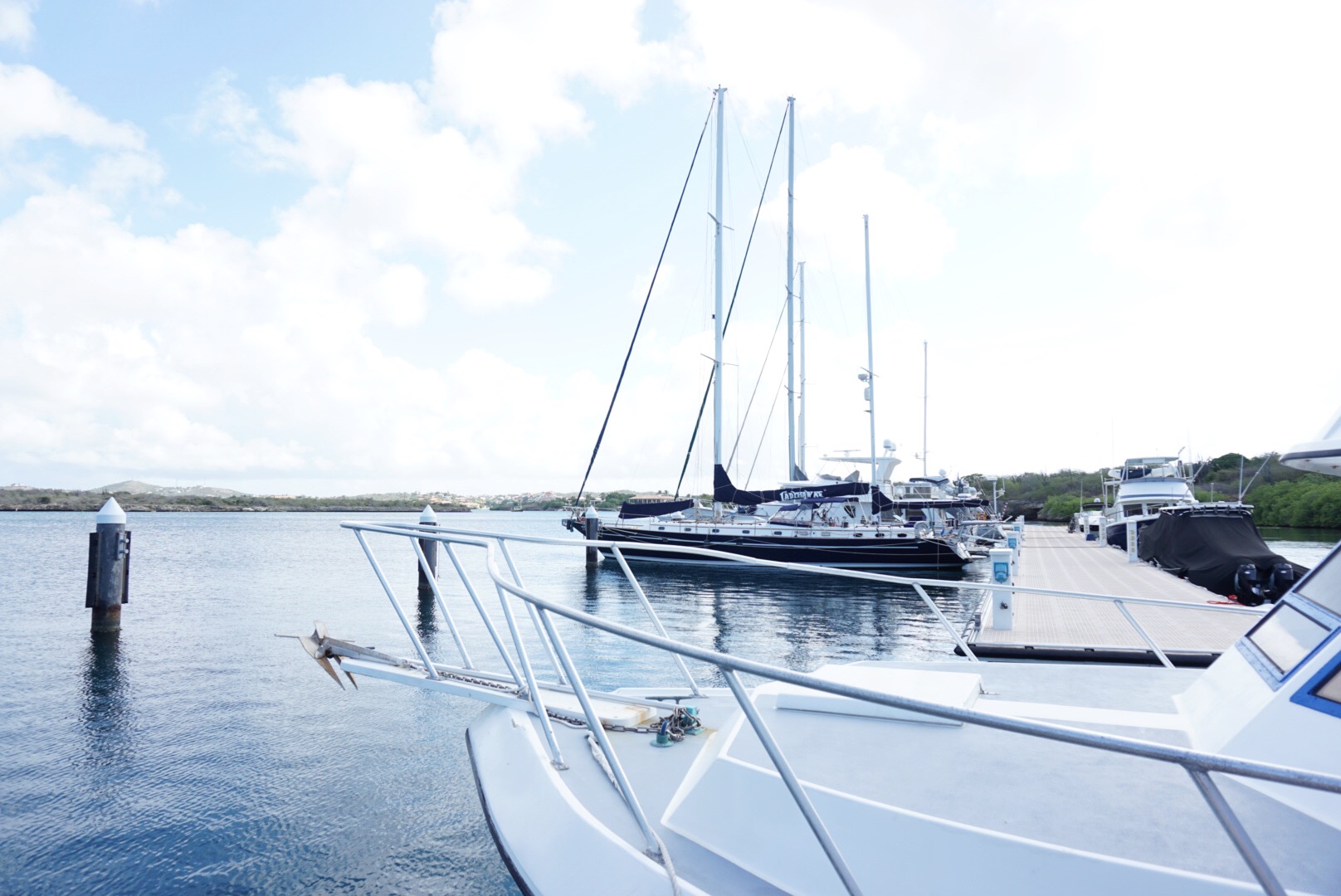 One-Piece: Asos | Cardigan: Anthropologie | Bag: Cult Gaia | Sunglasses: Celine

Megan and I were able to venture out in town a little we loved every minute of it! For me, the colorful buildings won me over instantly! I wish you could have seen all the pink houses, when can I move in?! We spent a few afternoons just walking around and exploring, we stumbled on the coolest bar with an old world feel. Naturally, we stopped and had a cocktail or two, made some local friends and quickly realized this island is a hidden gem, one we can't wait to come back and visit. A few of our favorite spots in town were Mundo, Serafina, Kome and St. Tropez. Also, be sure to check out Mumbo Beach, I loved all the pink chairs!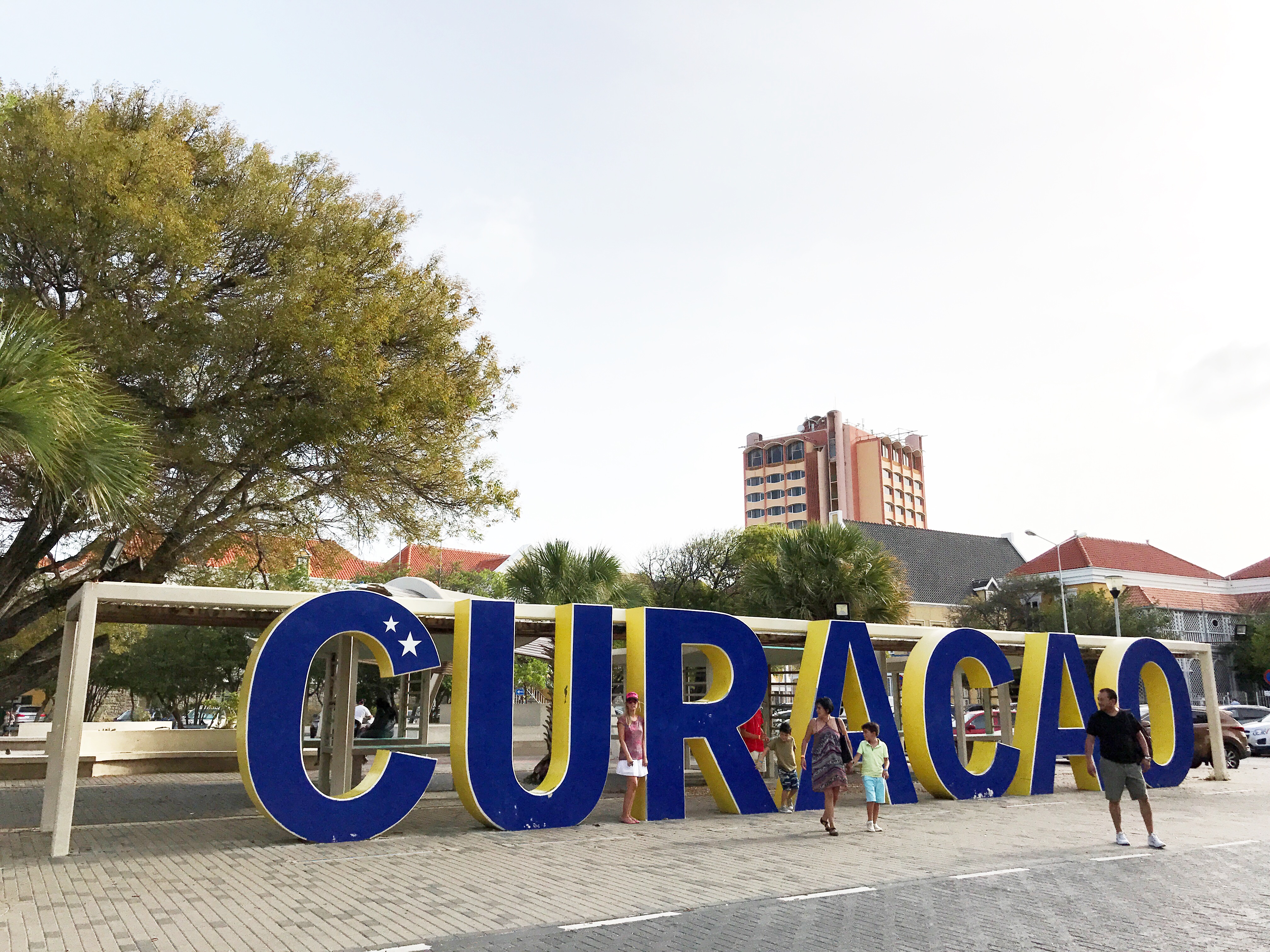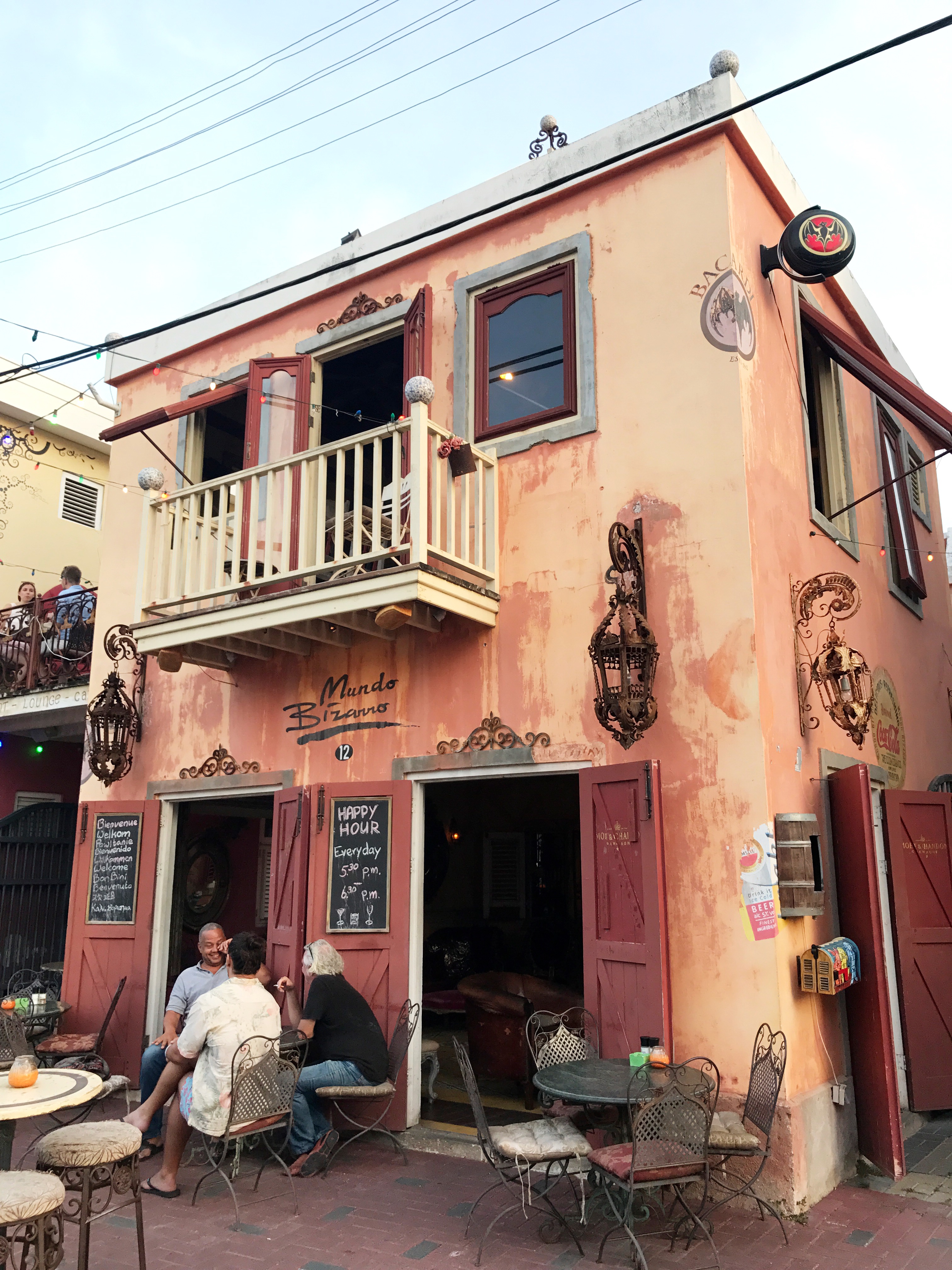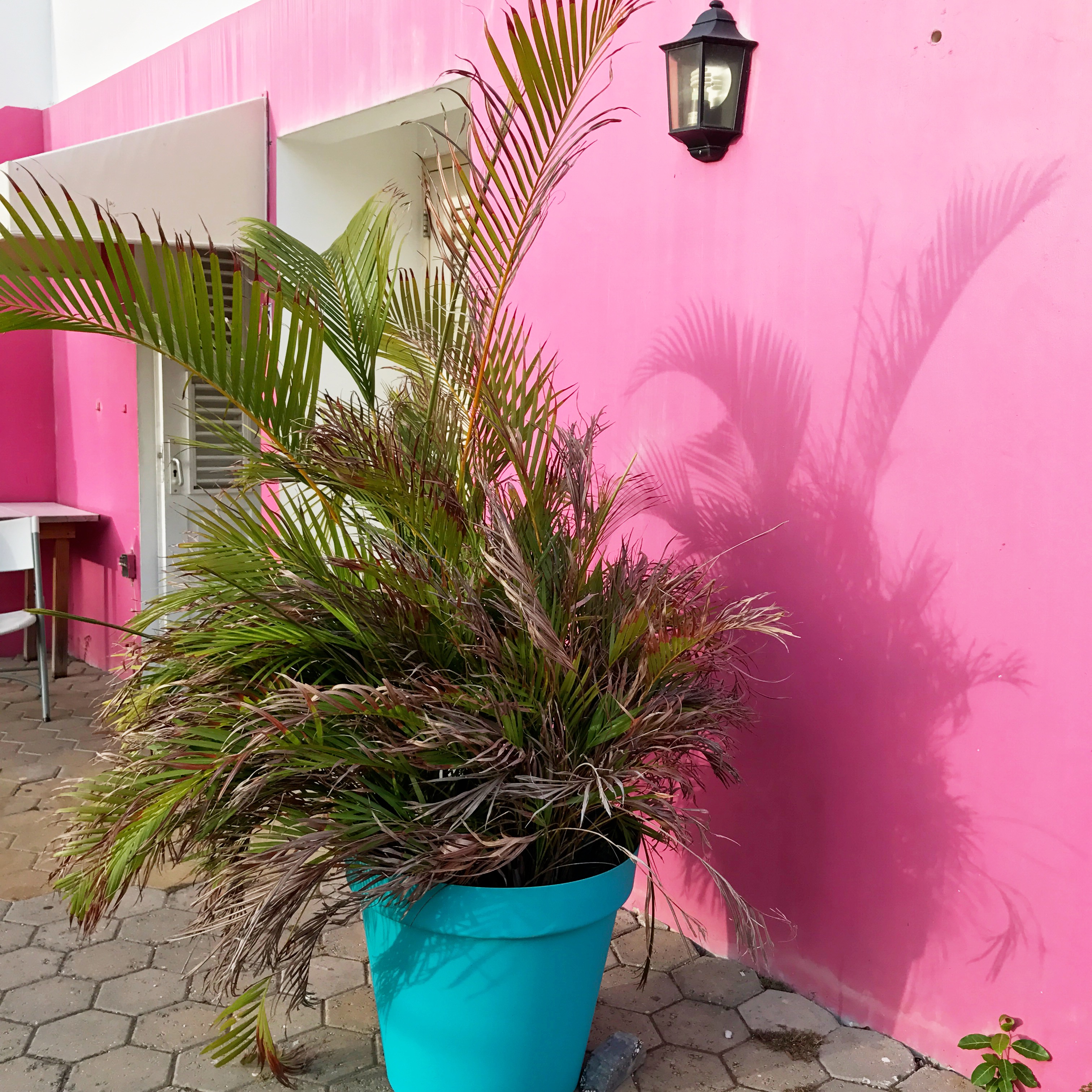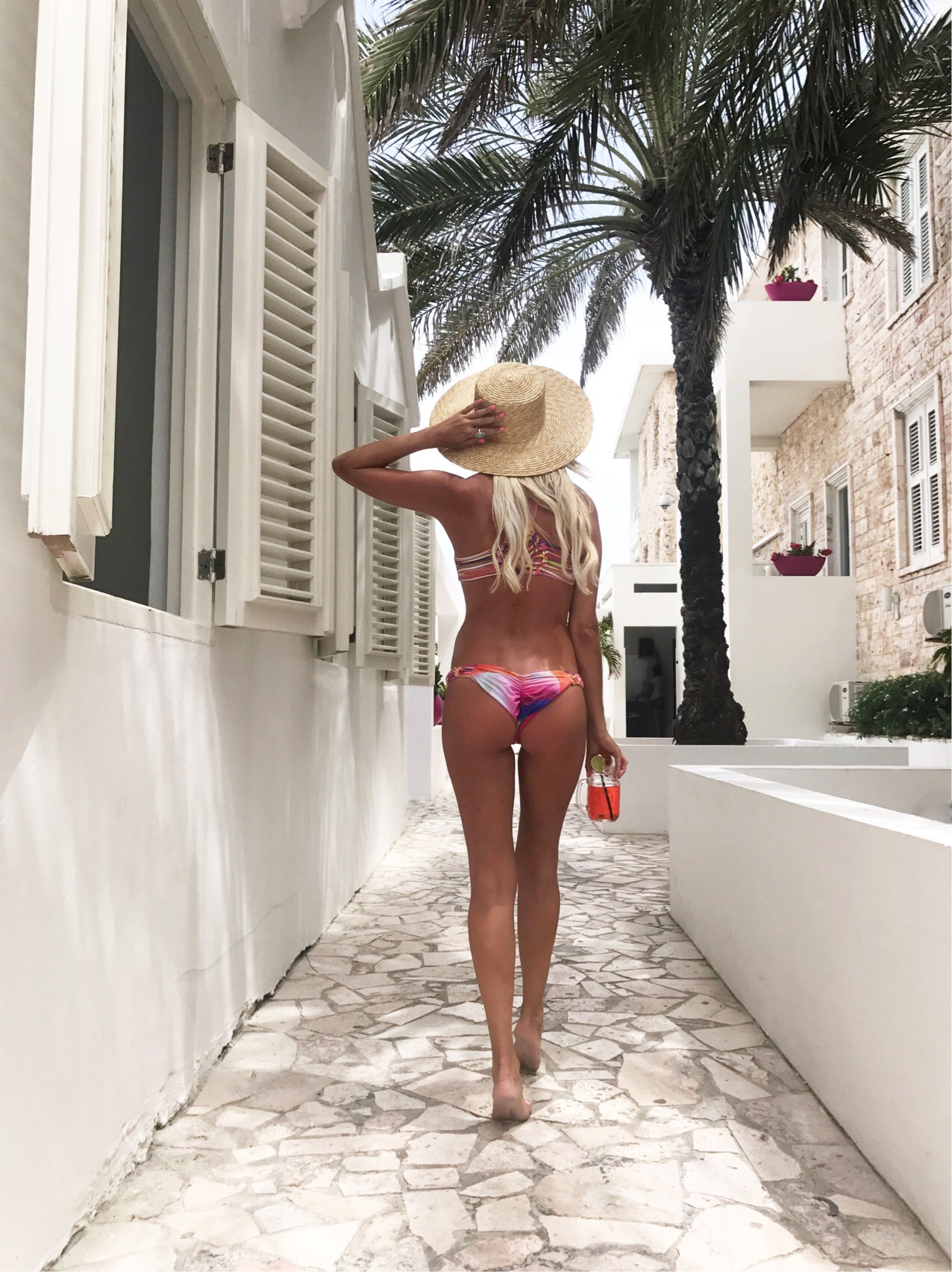 Bikini Top: Sky | Bottoms: Sky | Hat: Brixton | Ring: Anna Beck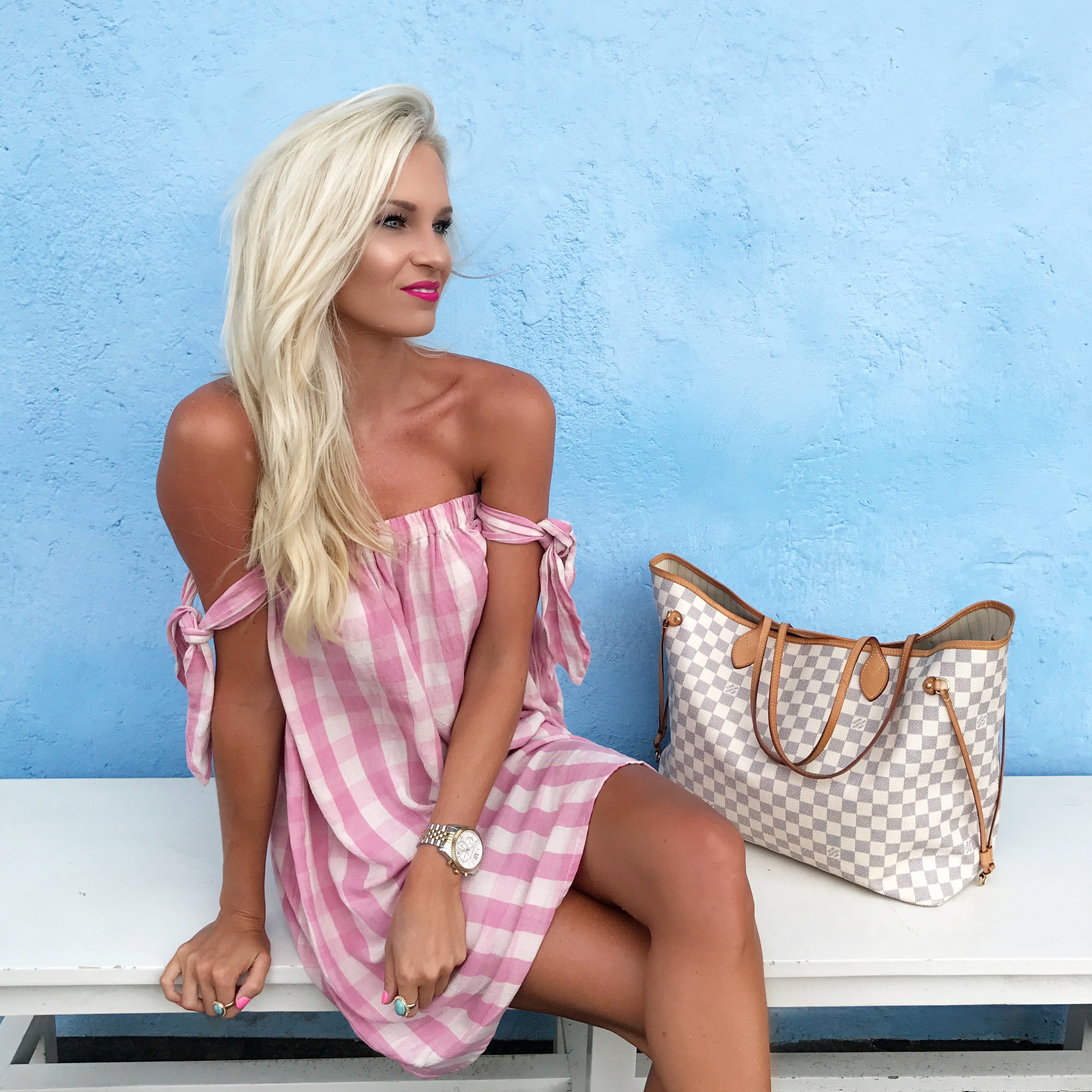 Dress: Asos | Bag: Louis Vuitton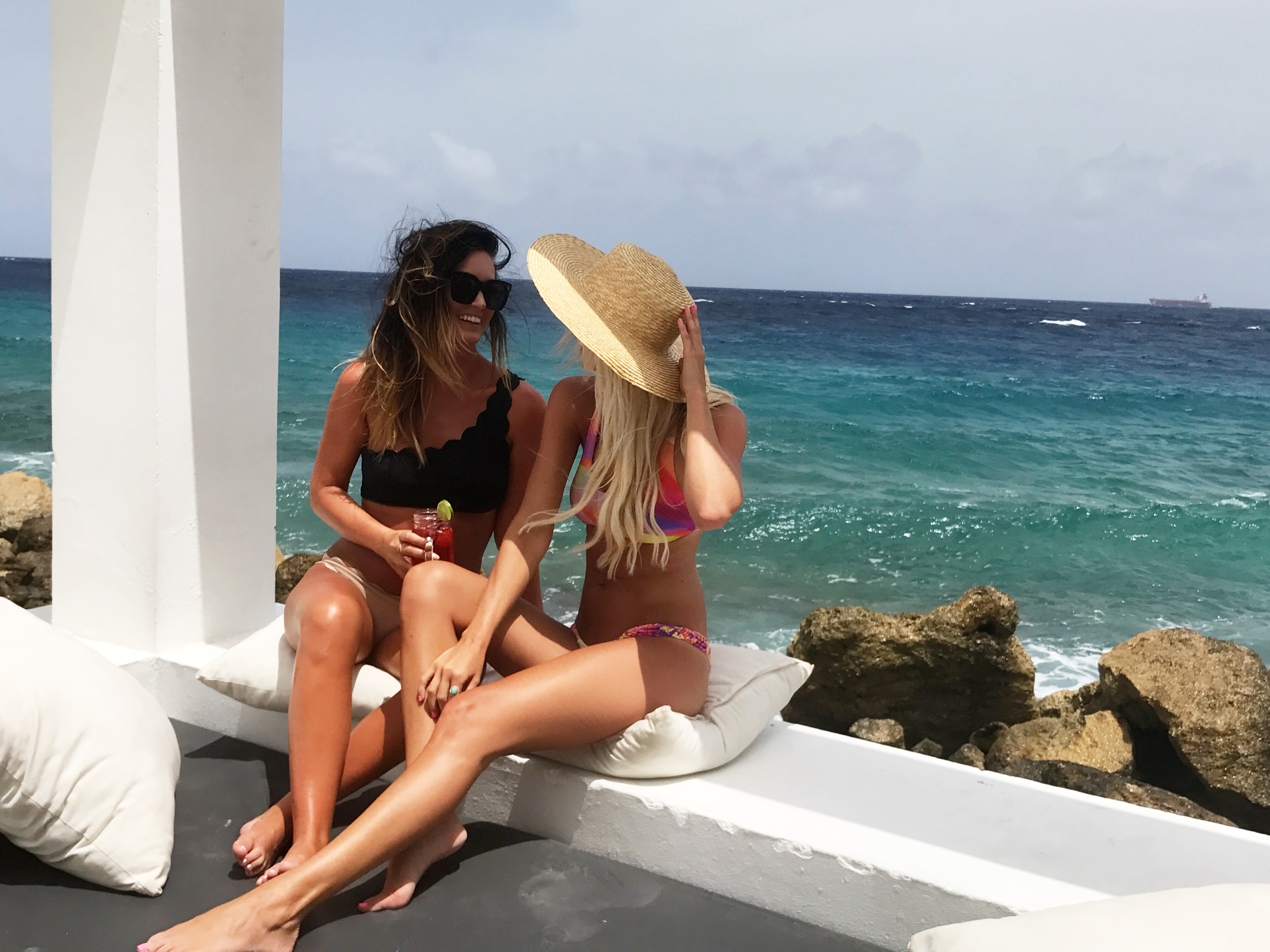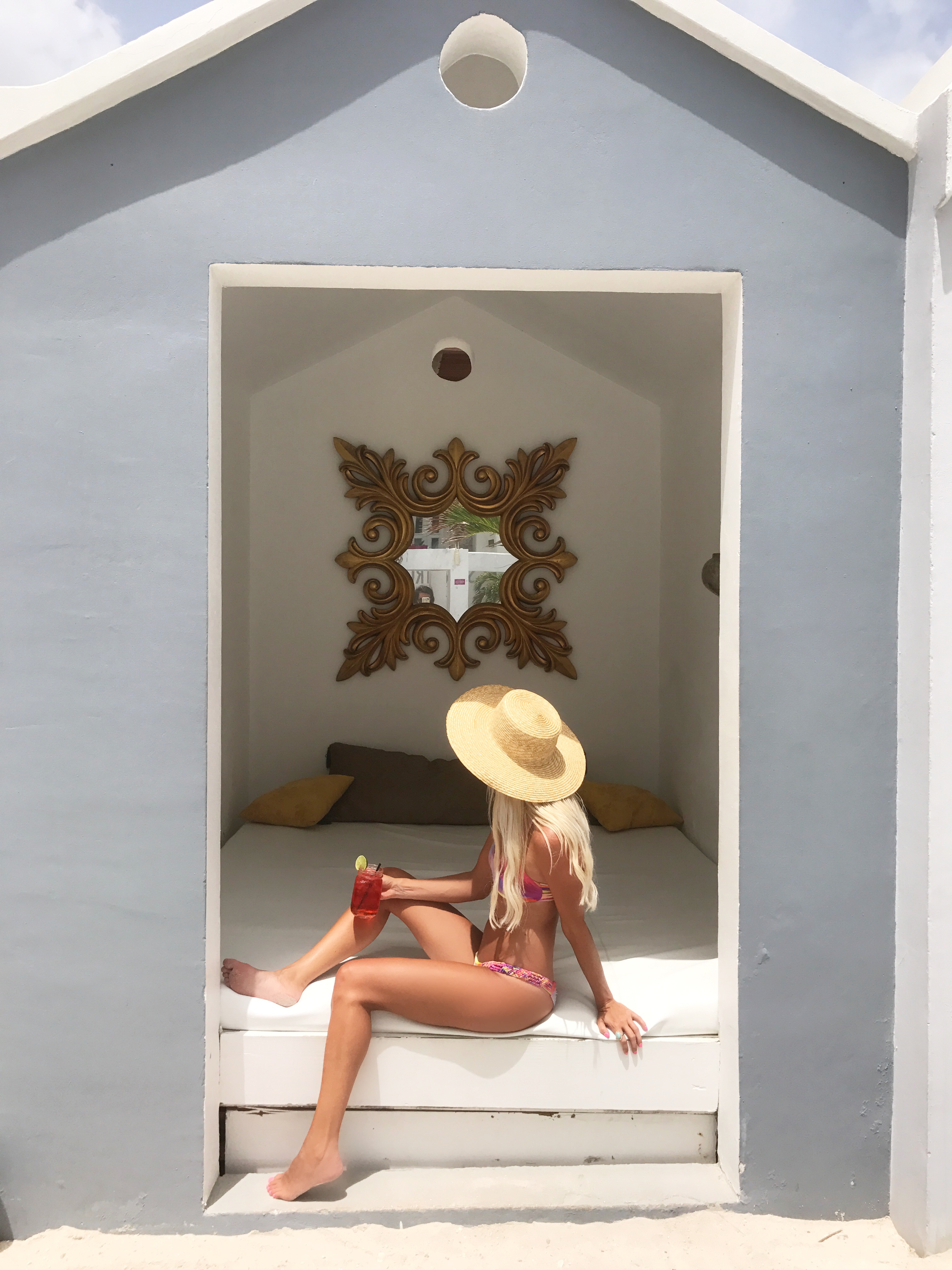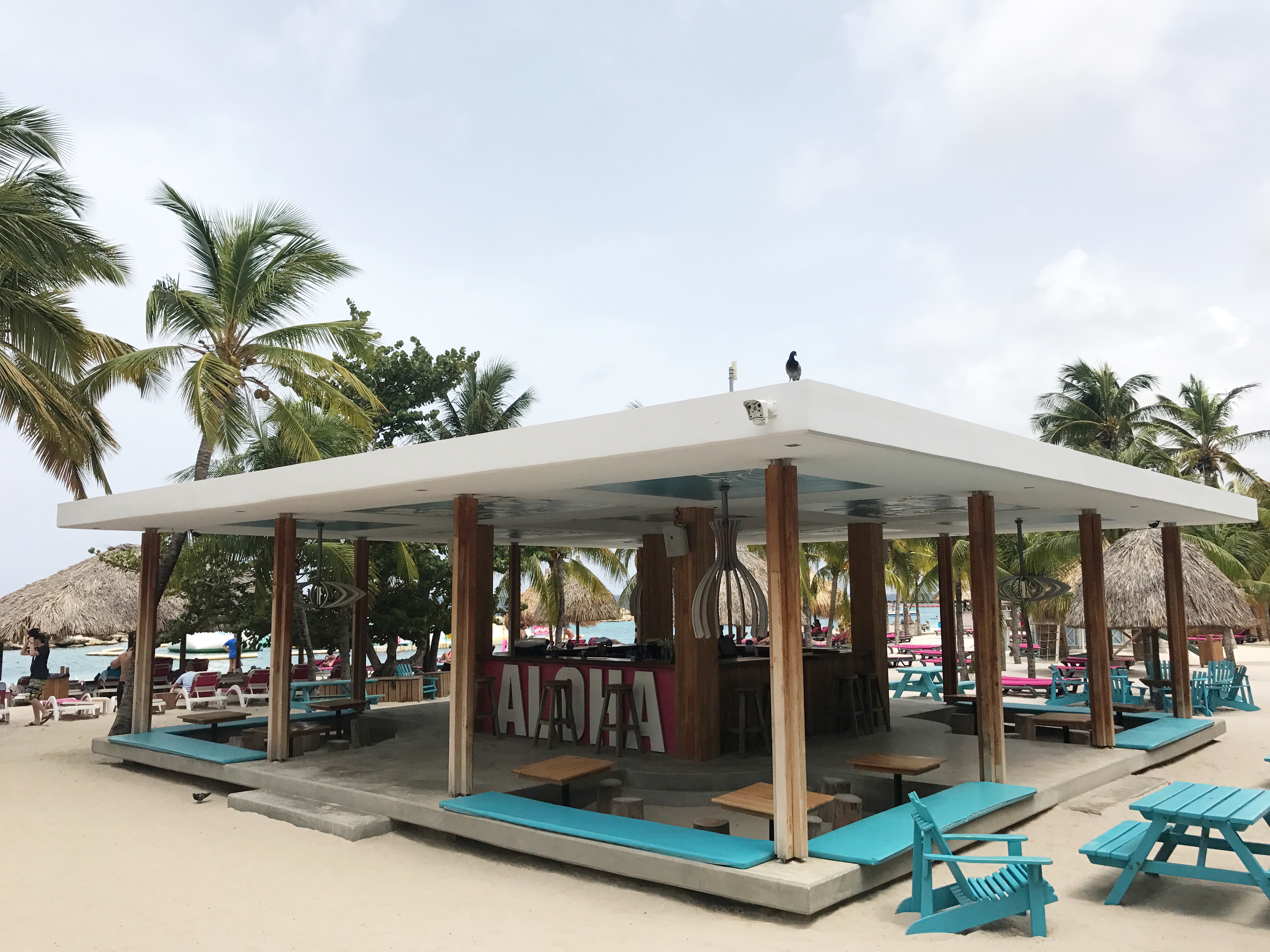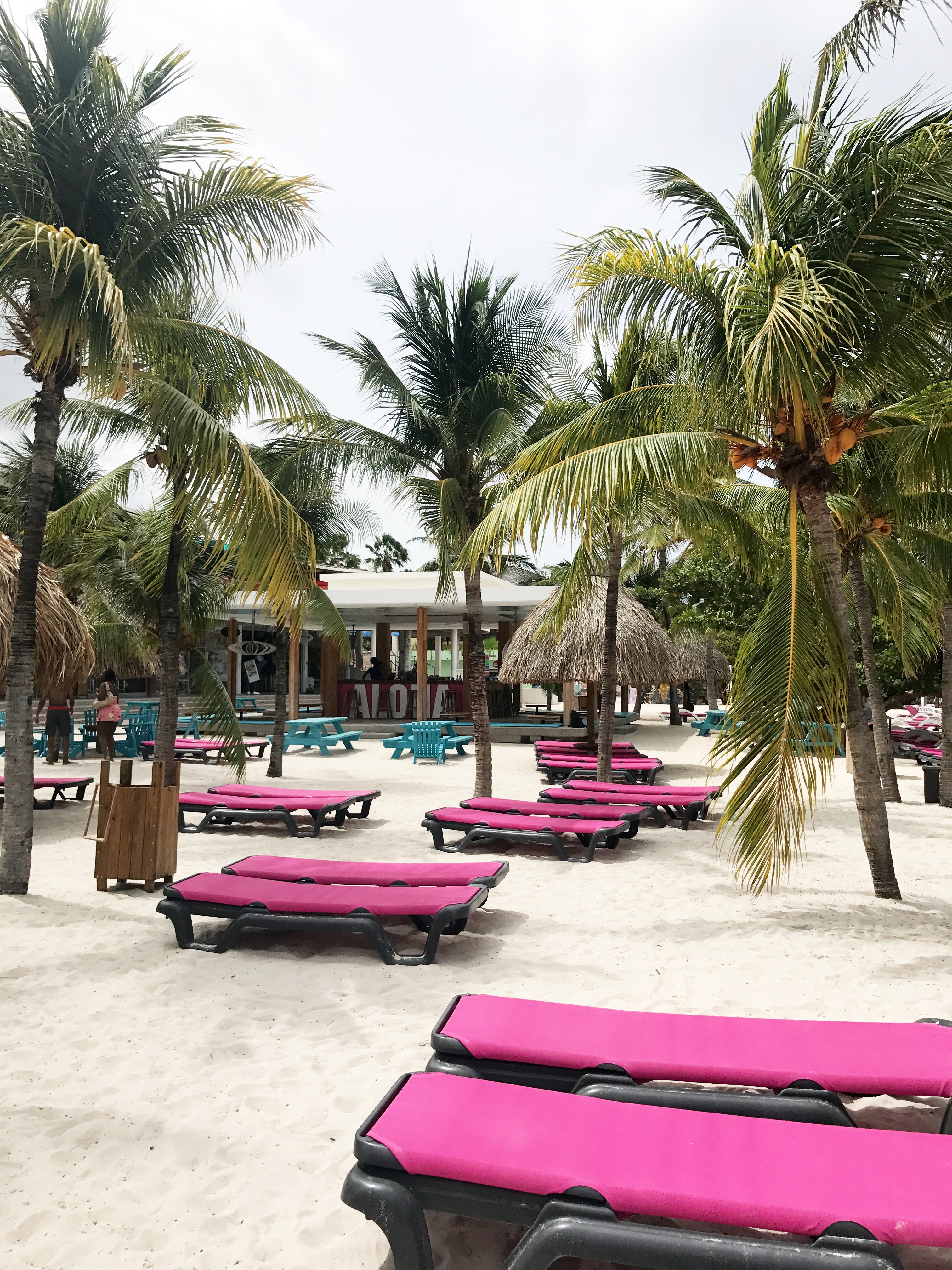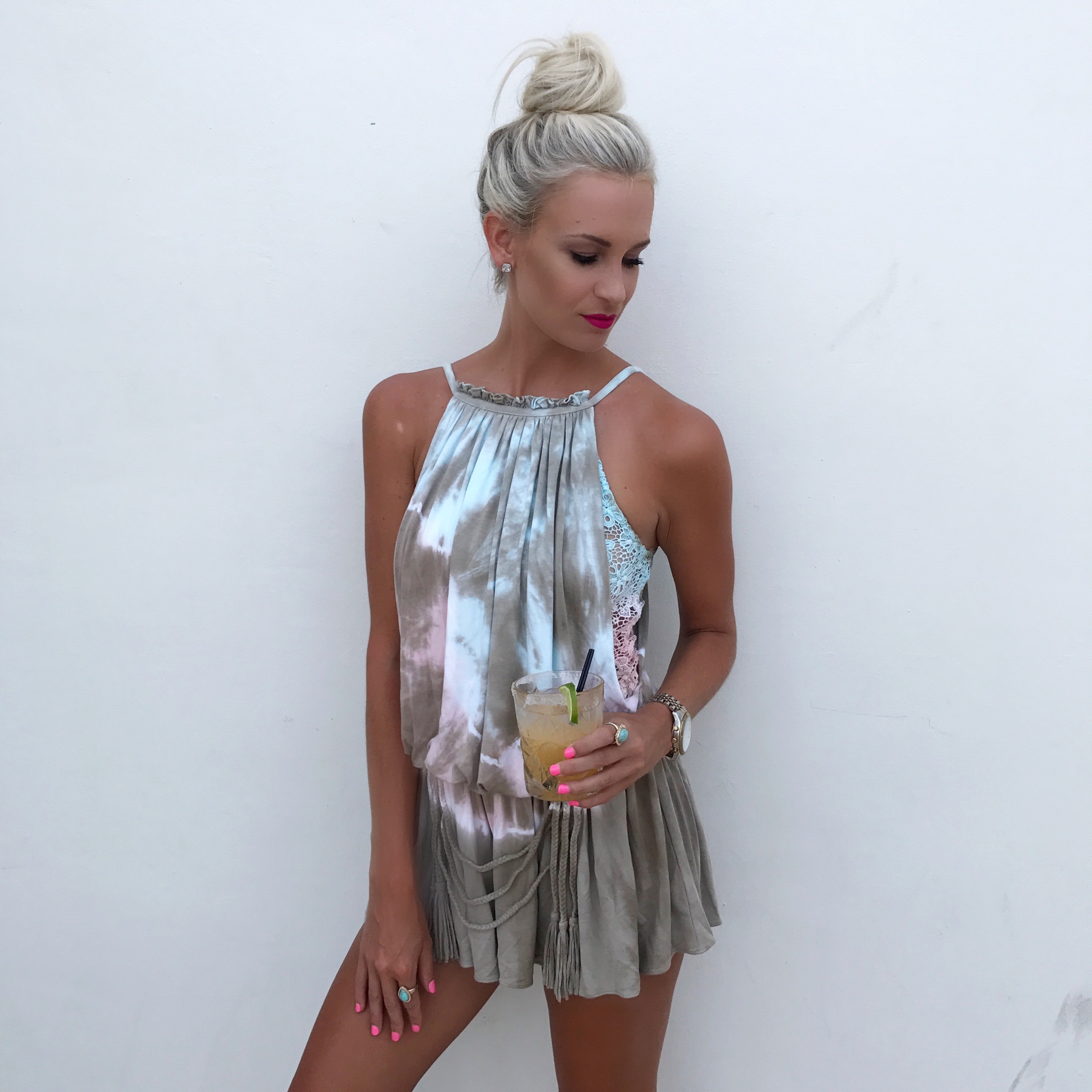 Romper: Sky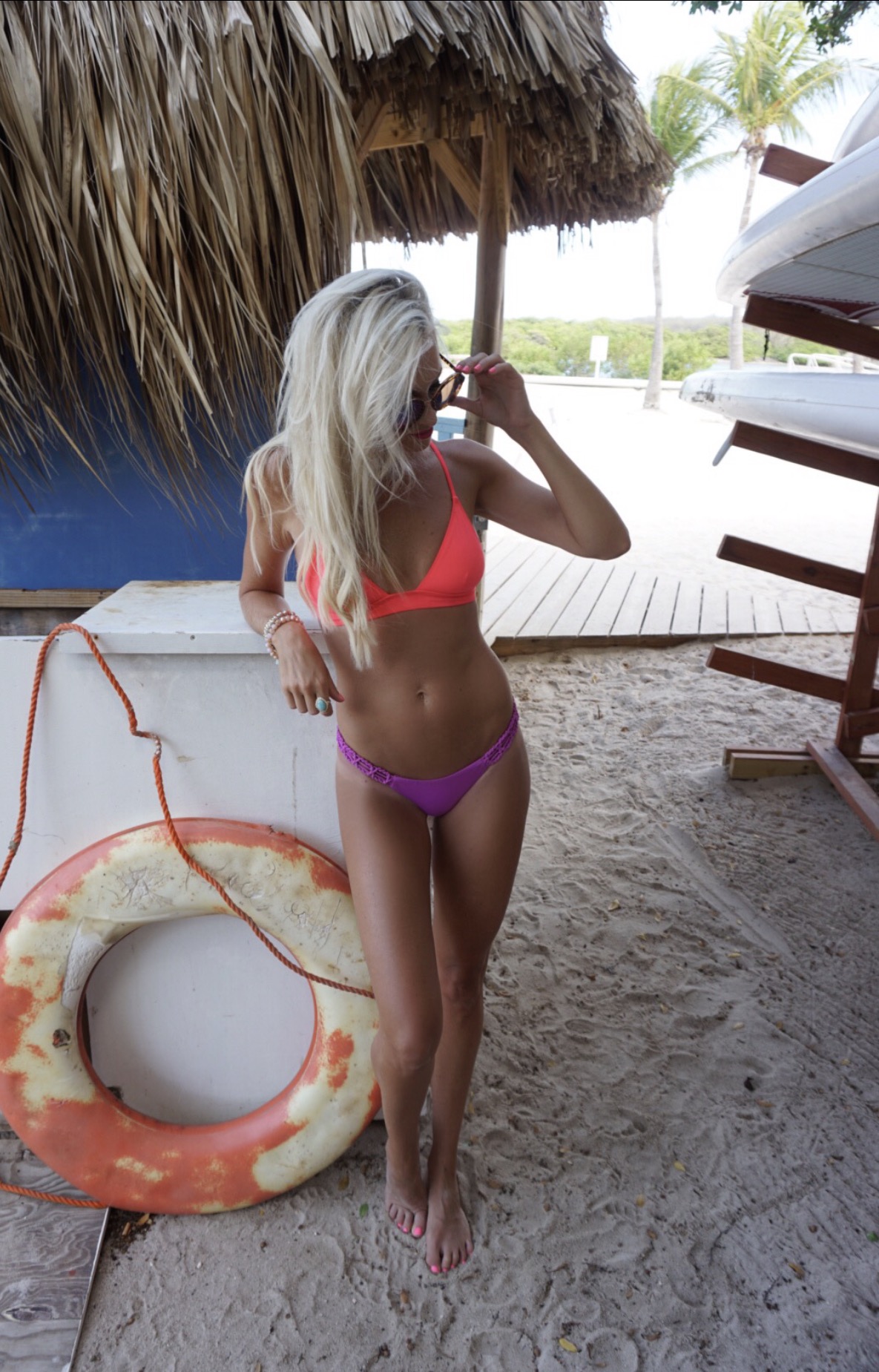 Bikini Top: Solid and Striped | Bottoms: Sky | Sunglasses: Electric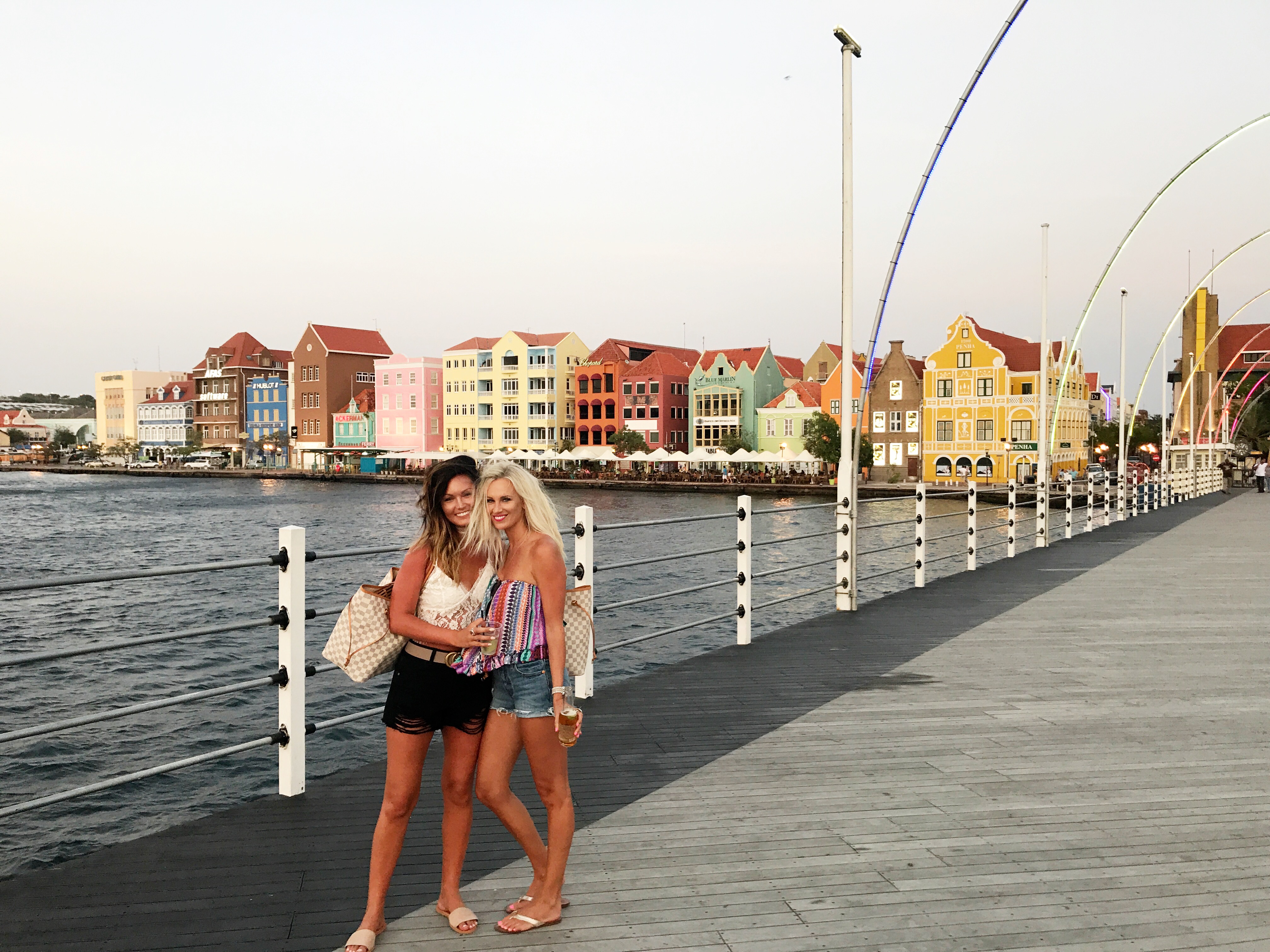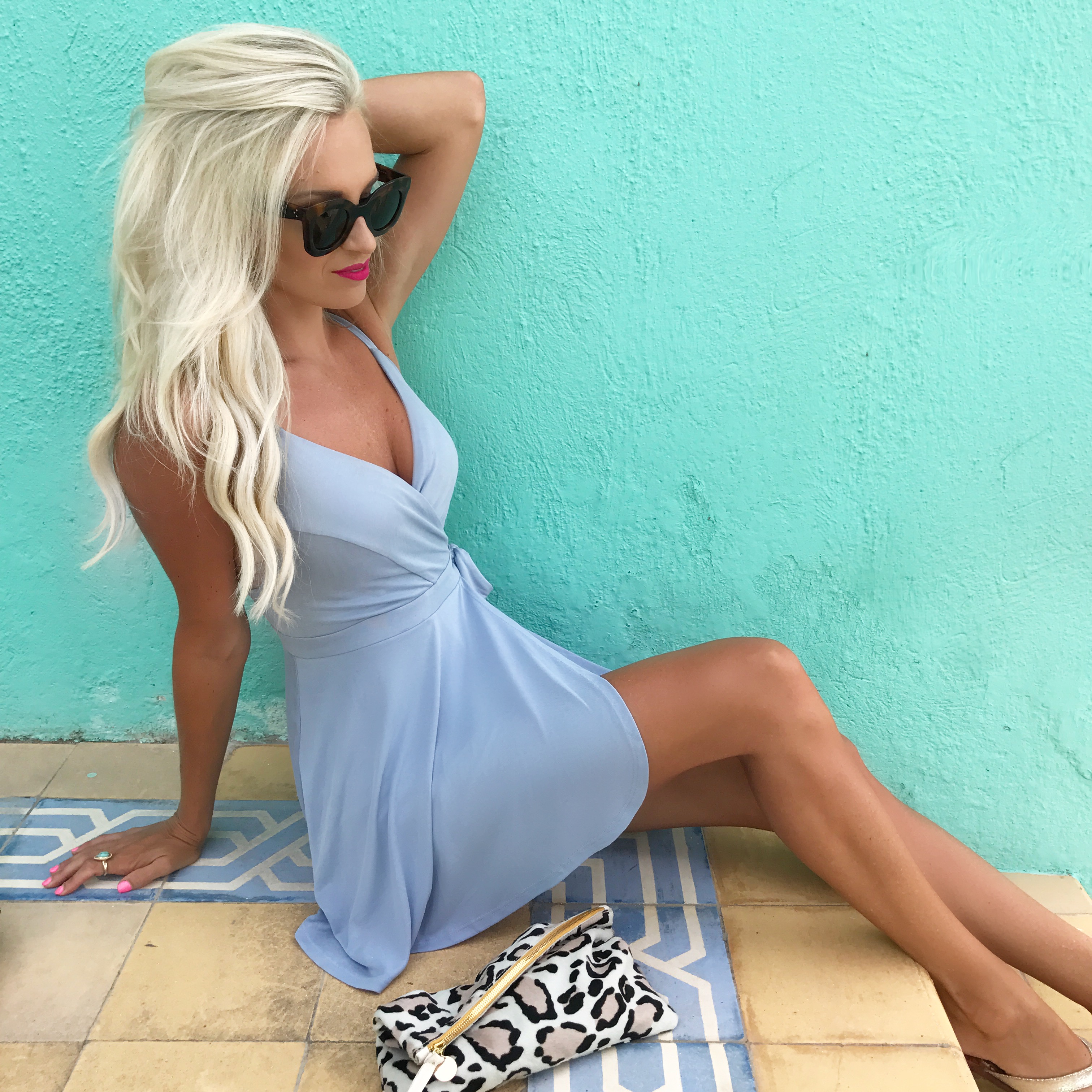 Dress: Urban Outfitters | Clutch: Clare V. | Sunglasses: Celine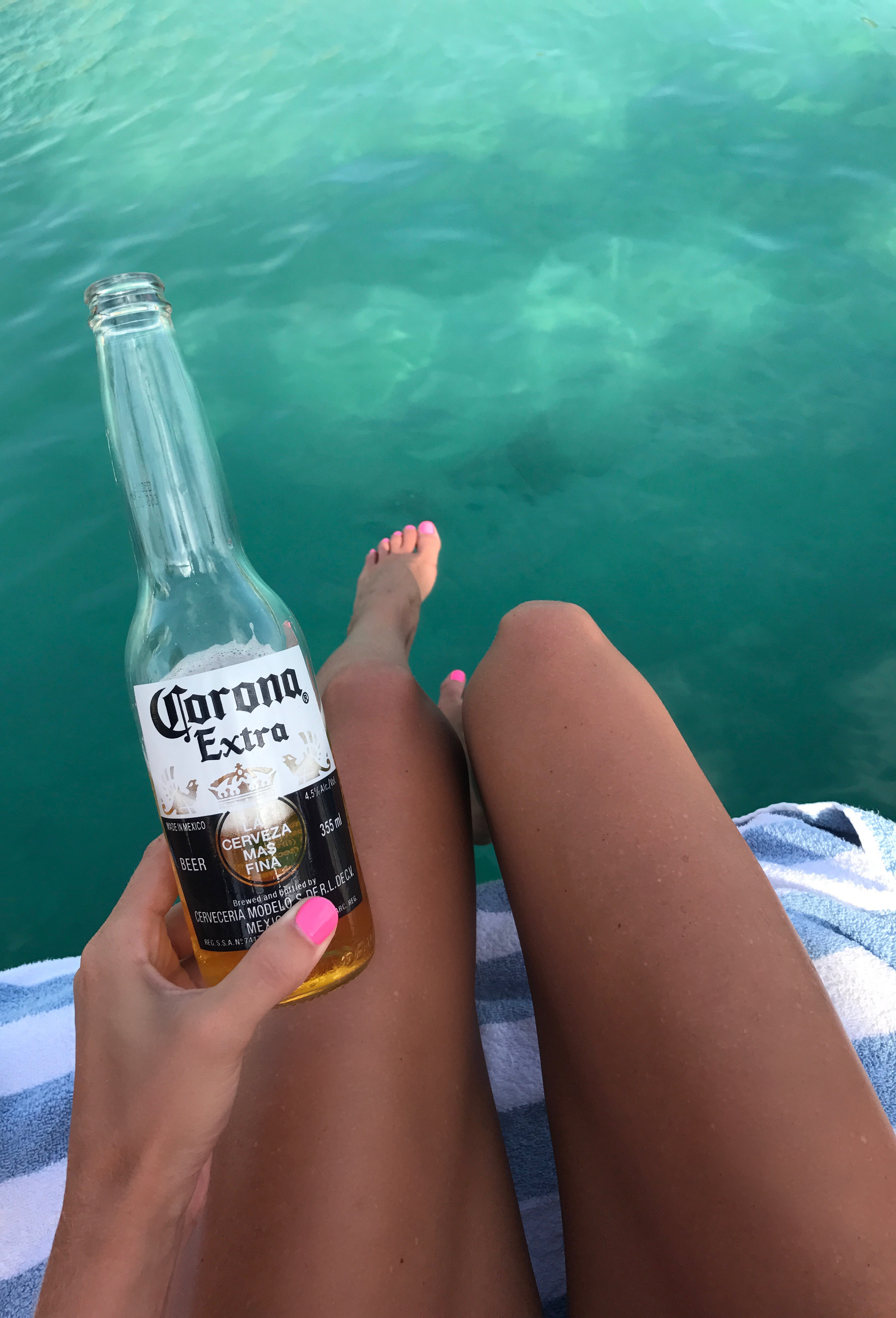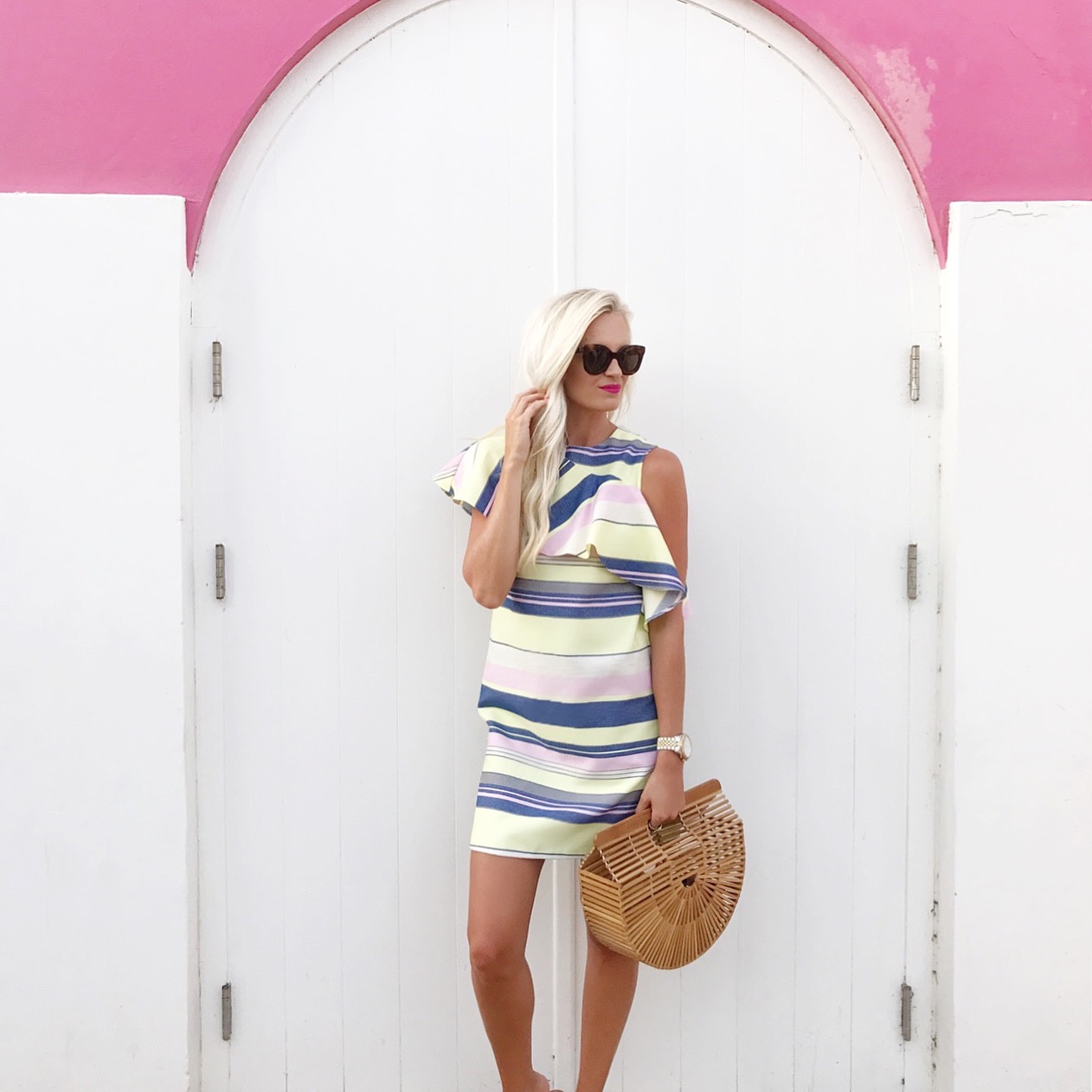 Dress: Asos | Bag: Cult Gaia | Sunglasses: Celine

Overall, I went into this trip with zero expectations and walked away looking into vacation homes. If you get a chance to visit this island I would't hesitate for one second. Curacao, until we meet again!
I'm excited to share Santa Barbara is offering all McKenna Bleu readers their 4th night FREE! Be sure to use this code when booking- http://www.santabarbararesortcuracao.com/caribbean_resort_deals/4th-night-free-mckennableu  
This trip was in partnership with Santa Barbara, all opinions are mine own.