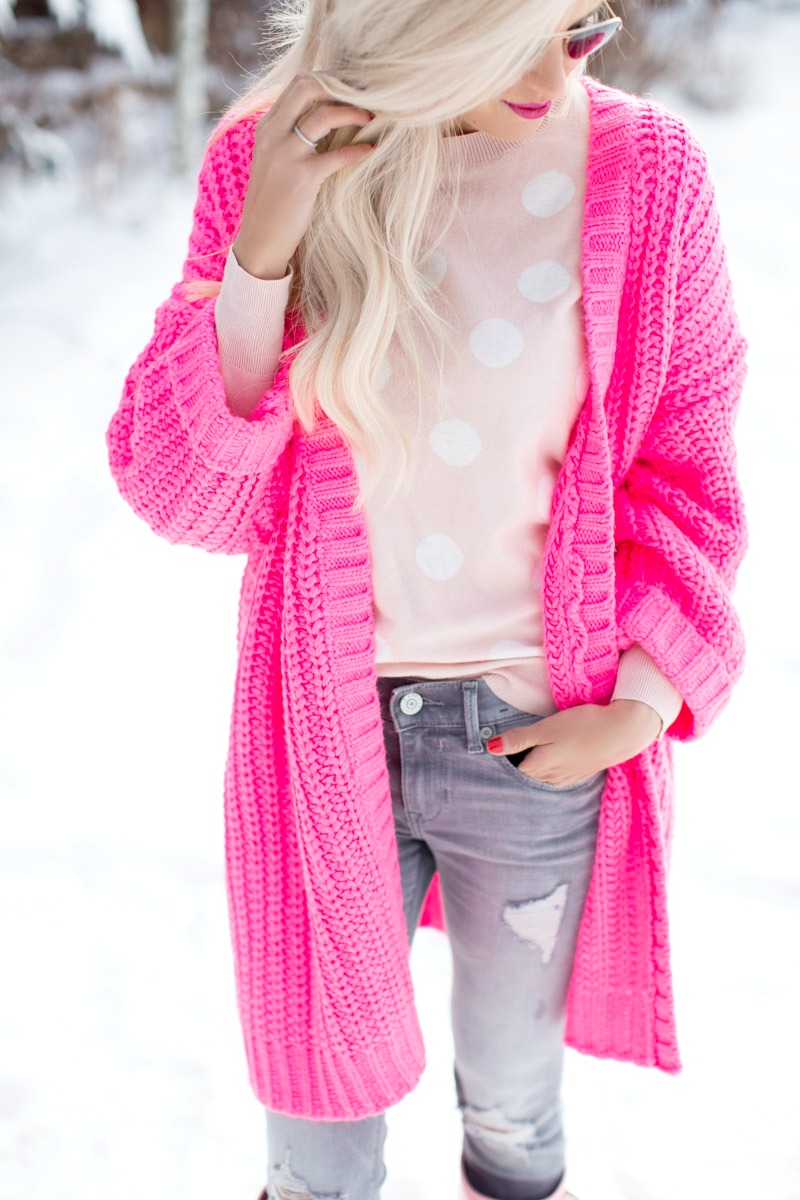 It's that time of year for a winter getaway! So this year I returned to Vail, Colorado, which is a favorite winter wonderland of mine. I stayed at the year-round magical mountain resort, The Ritz-Carlton, Bachelor Gulch. To say I'm impressed with this luxury hotel would be an understatement, more like obsessed! Can you just look at this dreamland!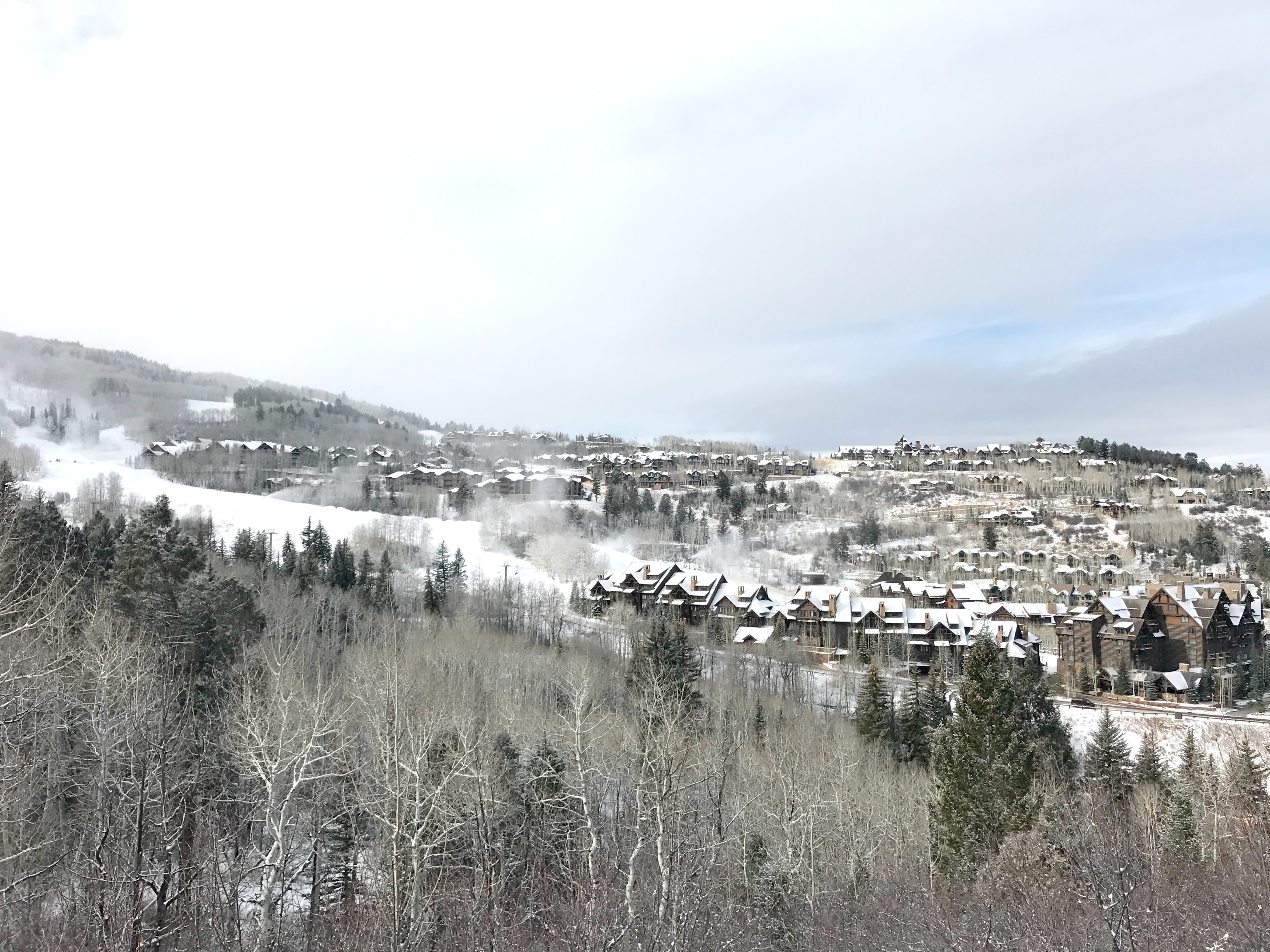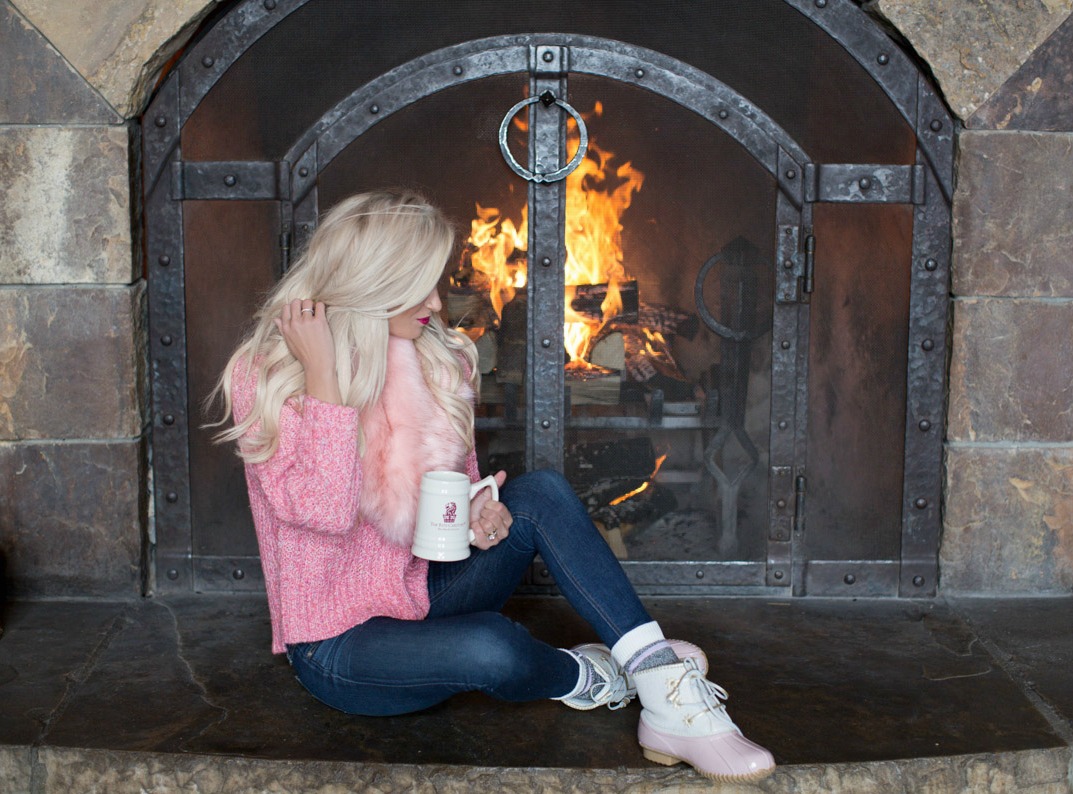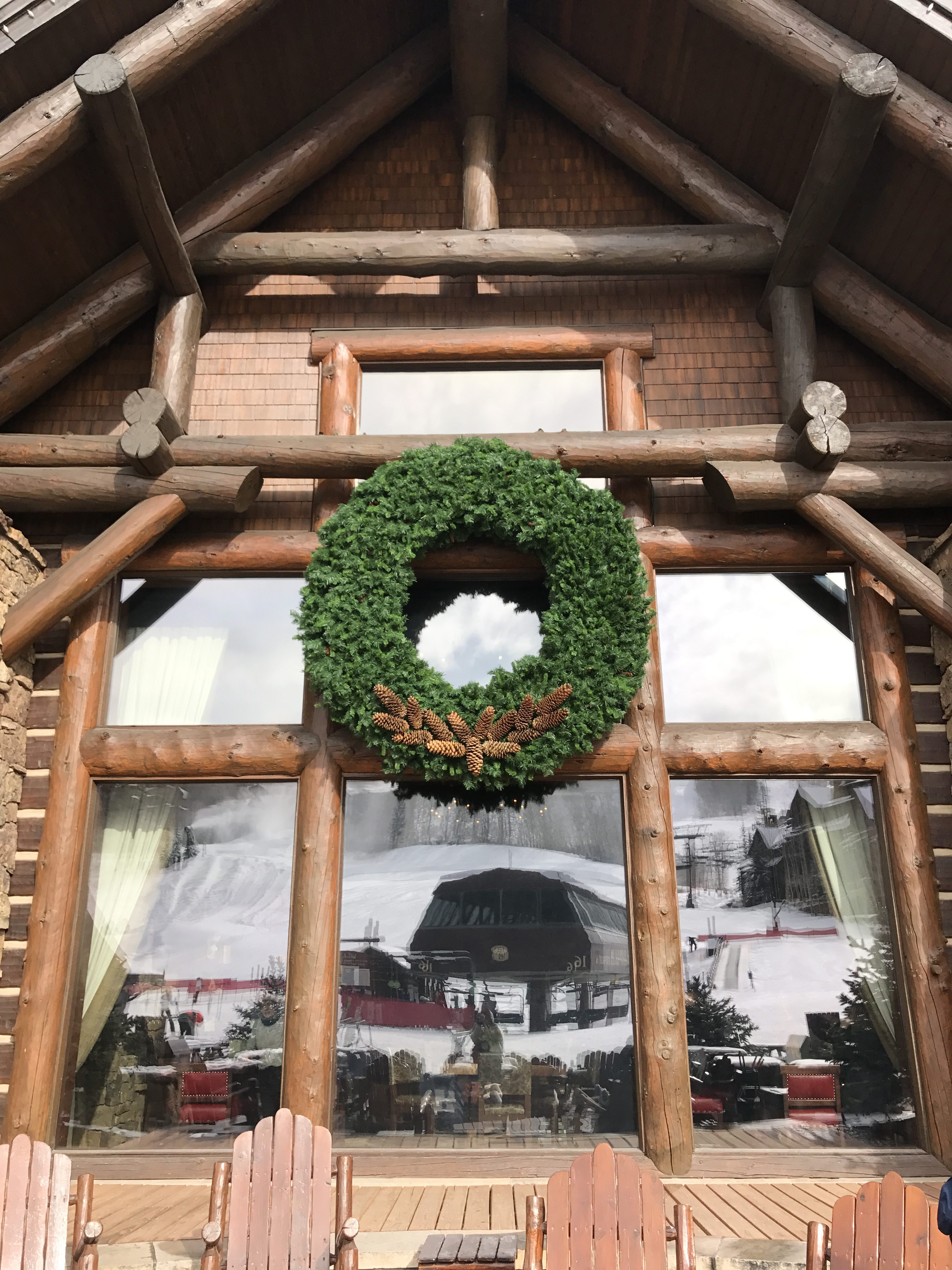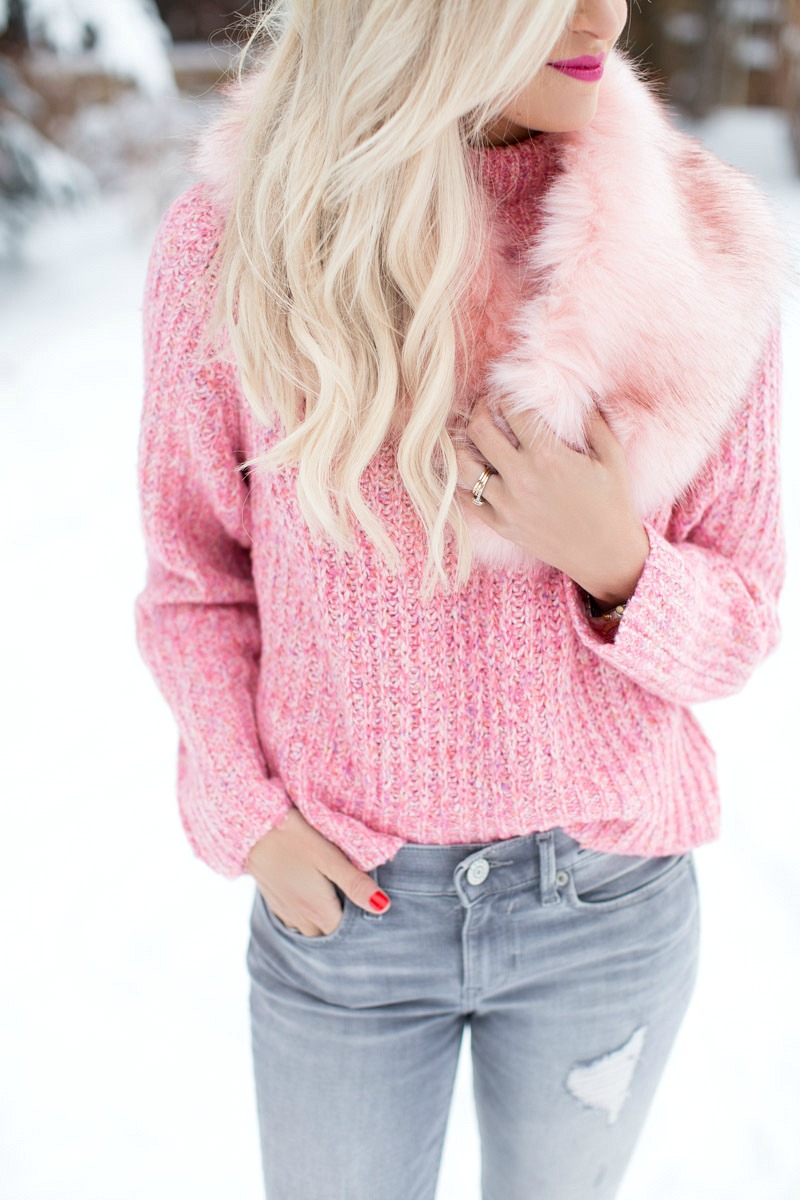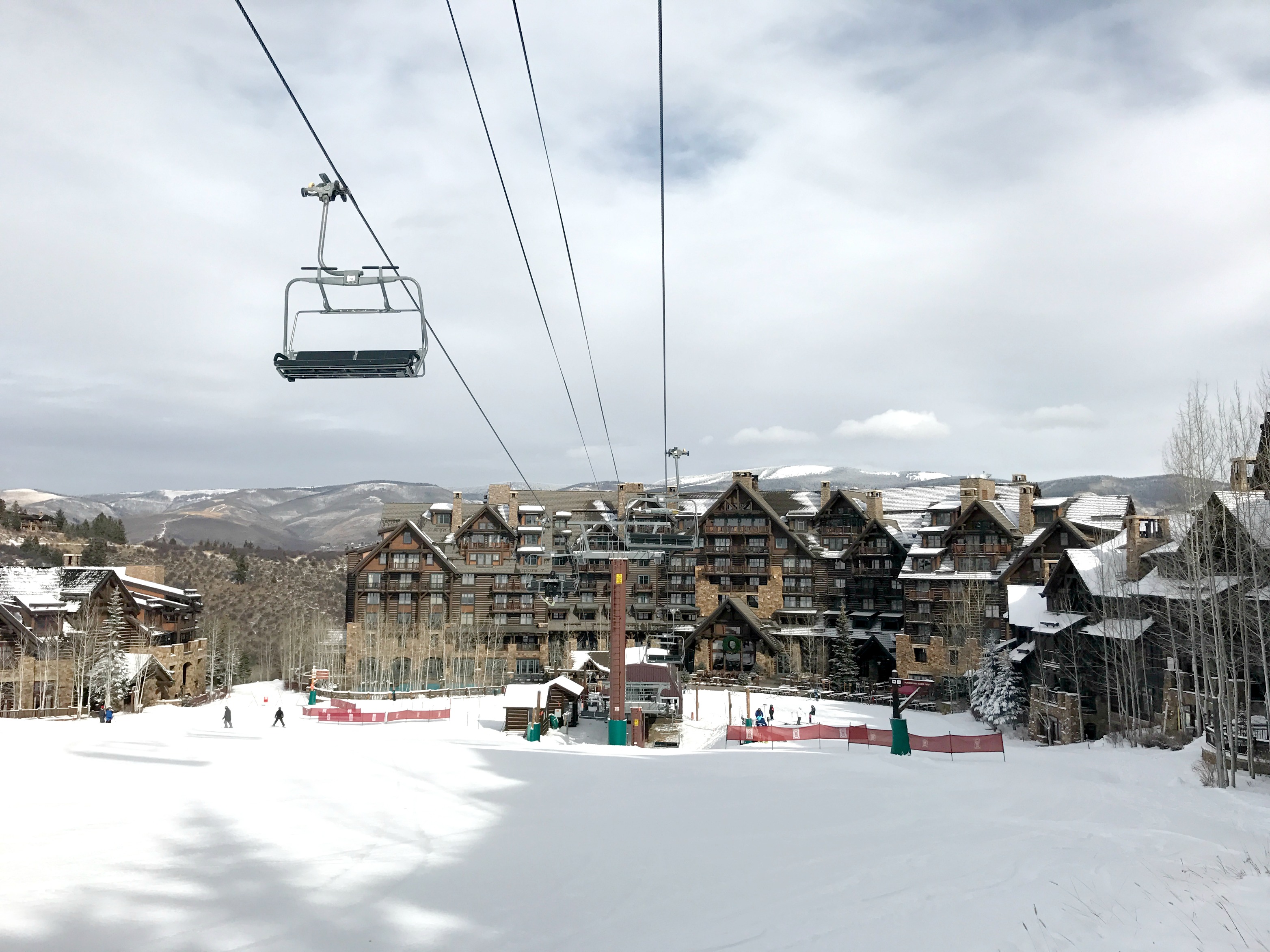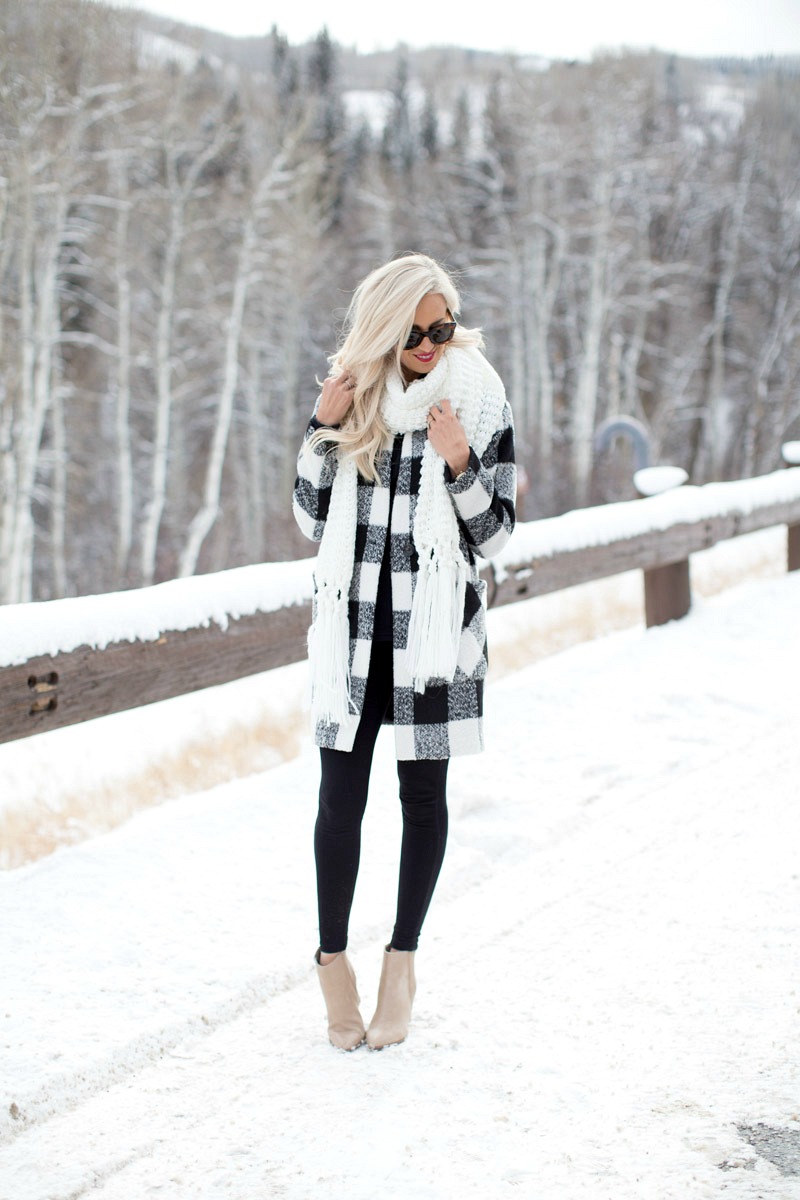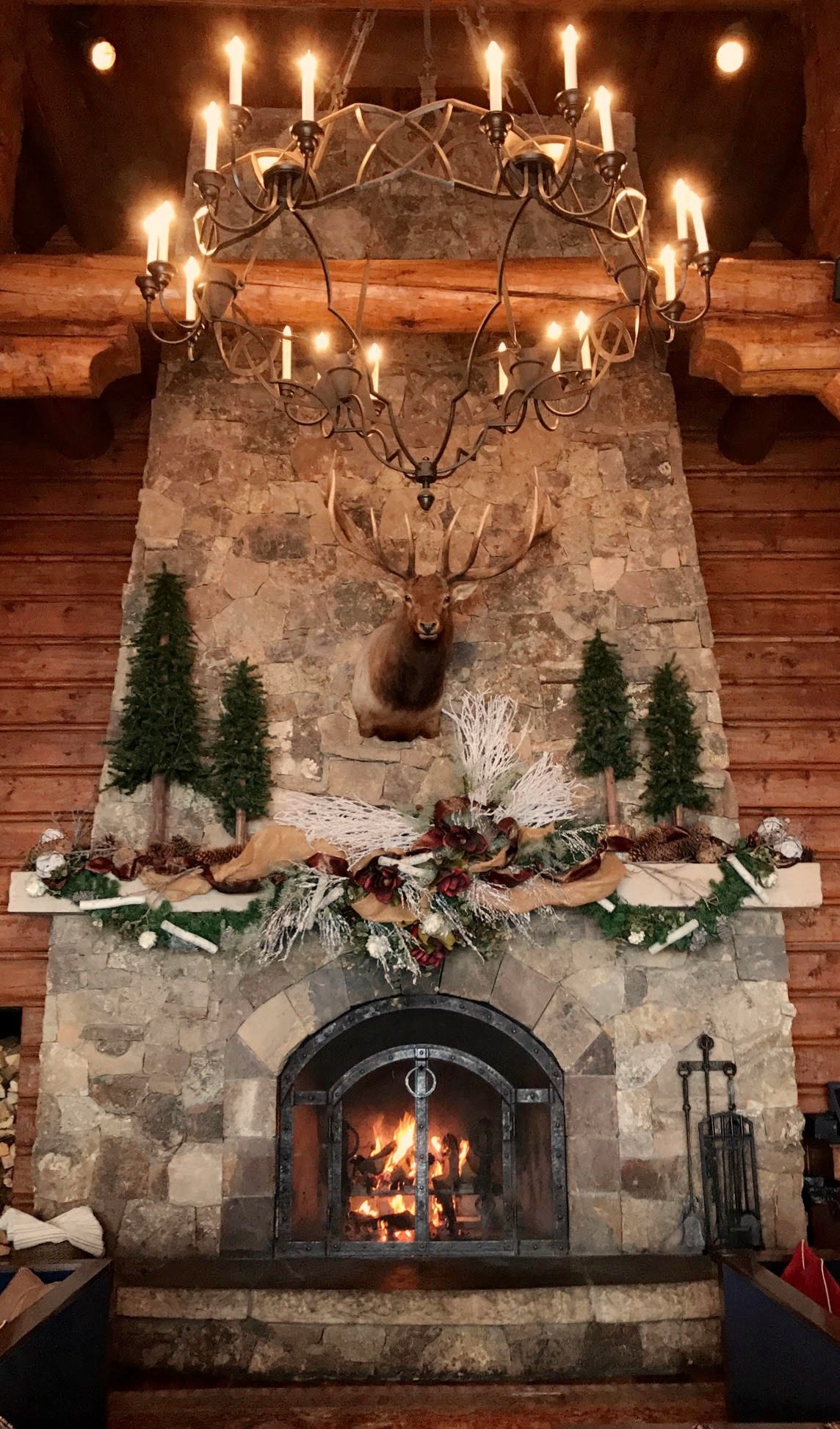 I was excited to be on this trip with a few fellow bloggers and we had a pretty full itinerary to ensure we took advantage of the location. Throughout our stay, the staff was beyond helpful and so very gracious. They provided us with a tour, highlighting the vast amenities that provided everything from relaxation to adventure. We stayed on the club level and oftentimes made our way to the club lounge where we indulge in an endless array of drinks and snacks! Where has this lounge been my whole life?!!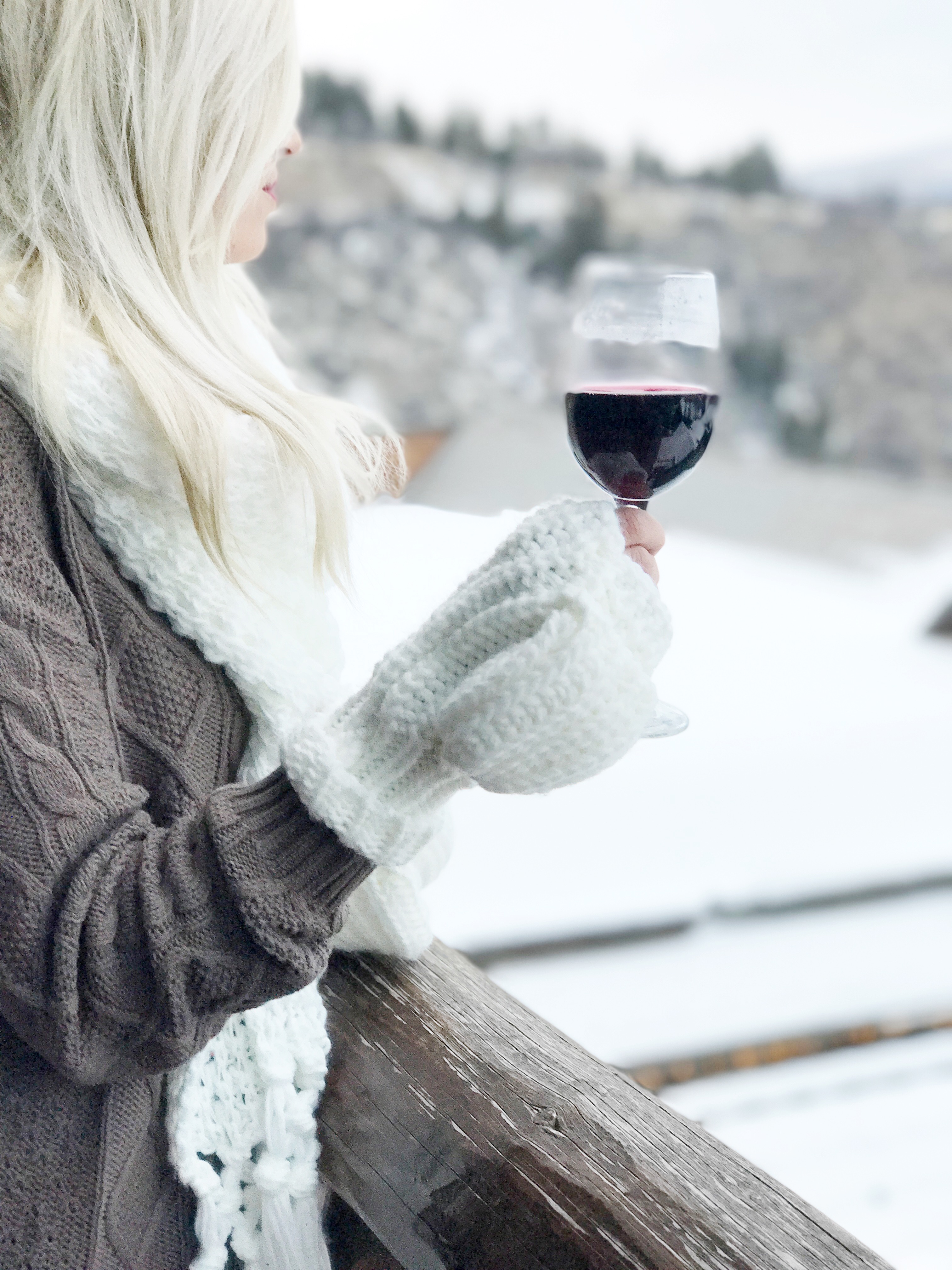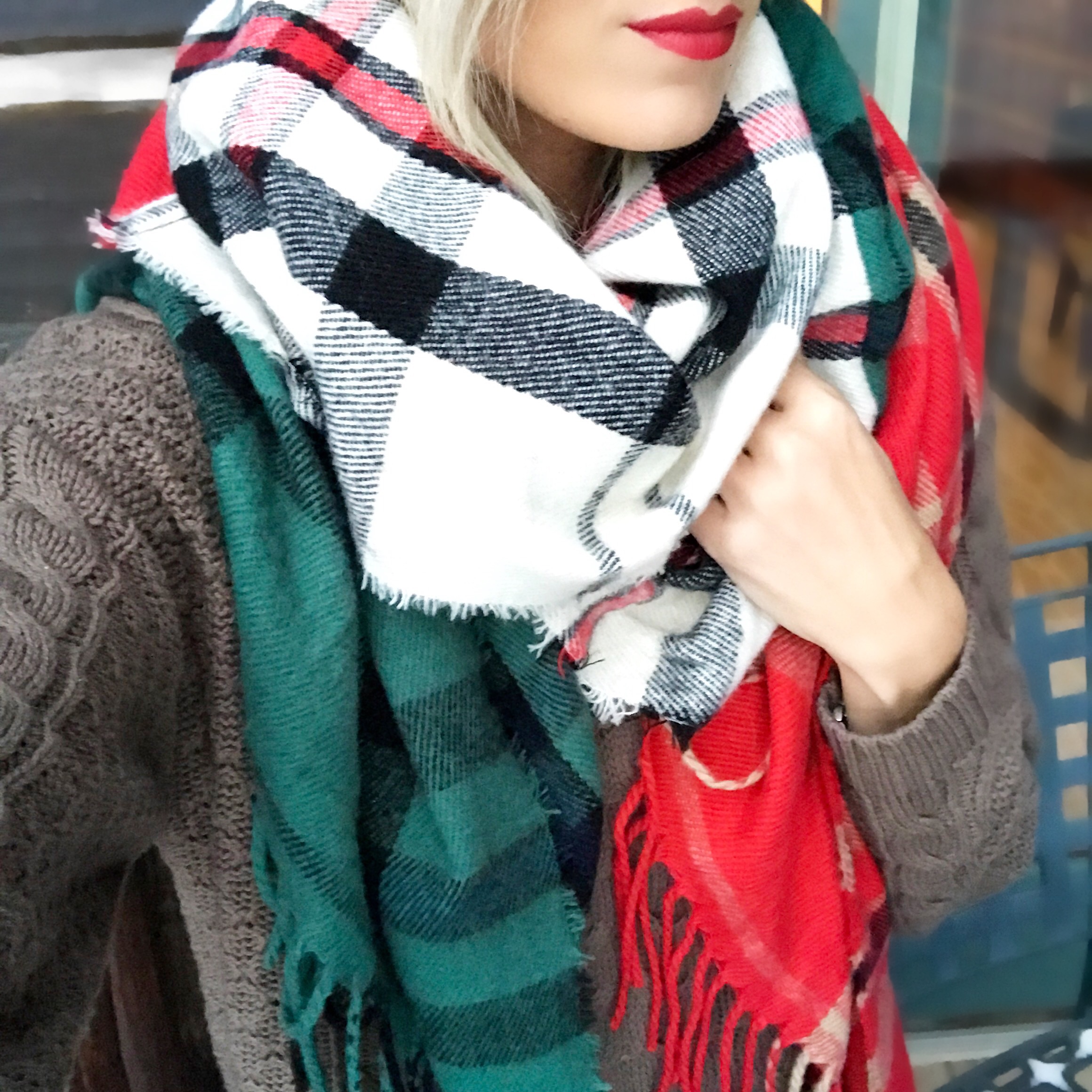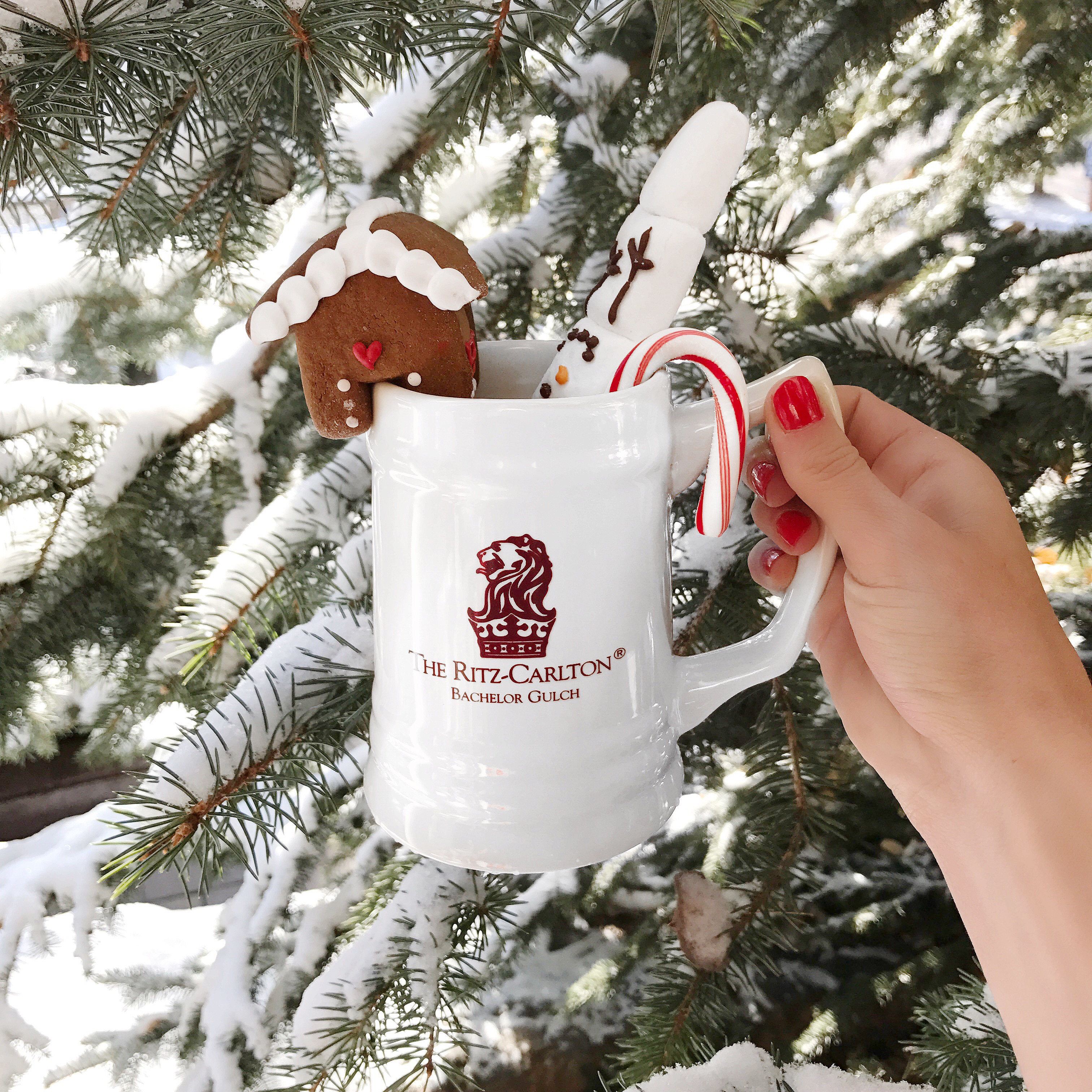 Speaking of food, a property favorite of mine was Buffalos! Look… I've had a lot of homemade pretzels in my life, but this was seriously the BEST I've ever had!! In addition to Buffalos, is the newly renovated and most delicious dinner spot, WYLD. The delectable and wide-ranging menu makes it an easy choice for multiple visits. Of course, being a girl who loves her meat, I chose the filet with a side of brussel sprouts – what an absolutely amazing dish! Everyone shared their meals so we were able to experiment a bit and I really liked the Elk as well. Afterward, we went to the Bachelors Lounge to enjoy their specialty cocktails. The indoor/outdoor patio setup provided a perfect atmosphere to spend our night in Vail! Needless to say, you know this girl was in it to win it and we closed the place down! Fun night by all, even a little Usher was on the playlist!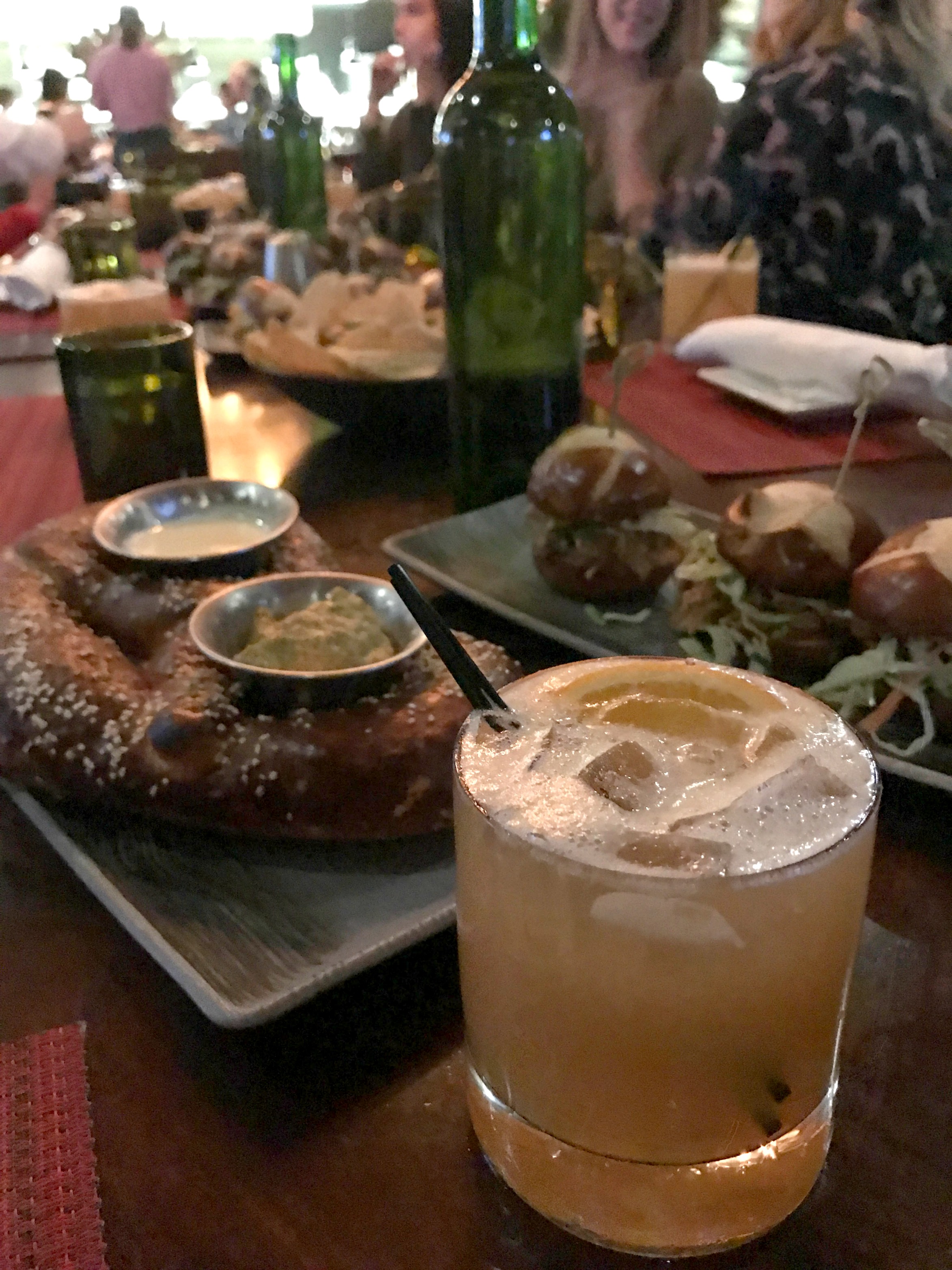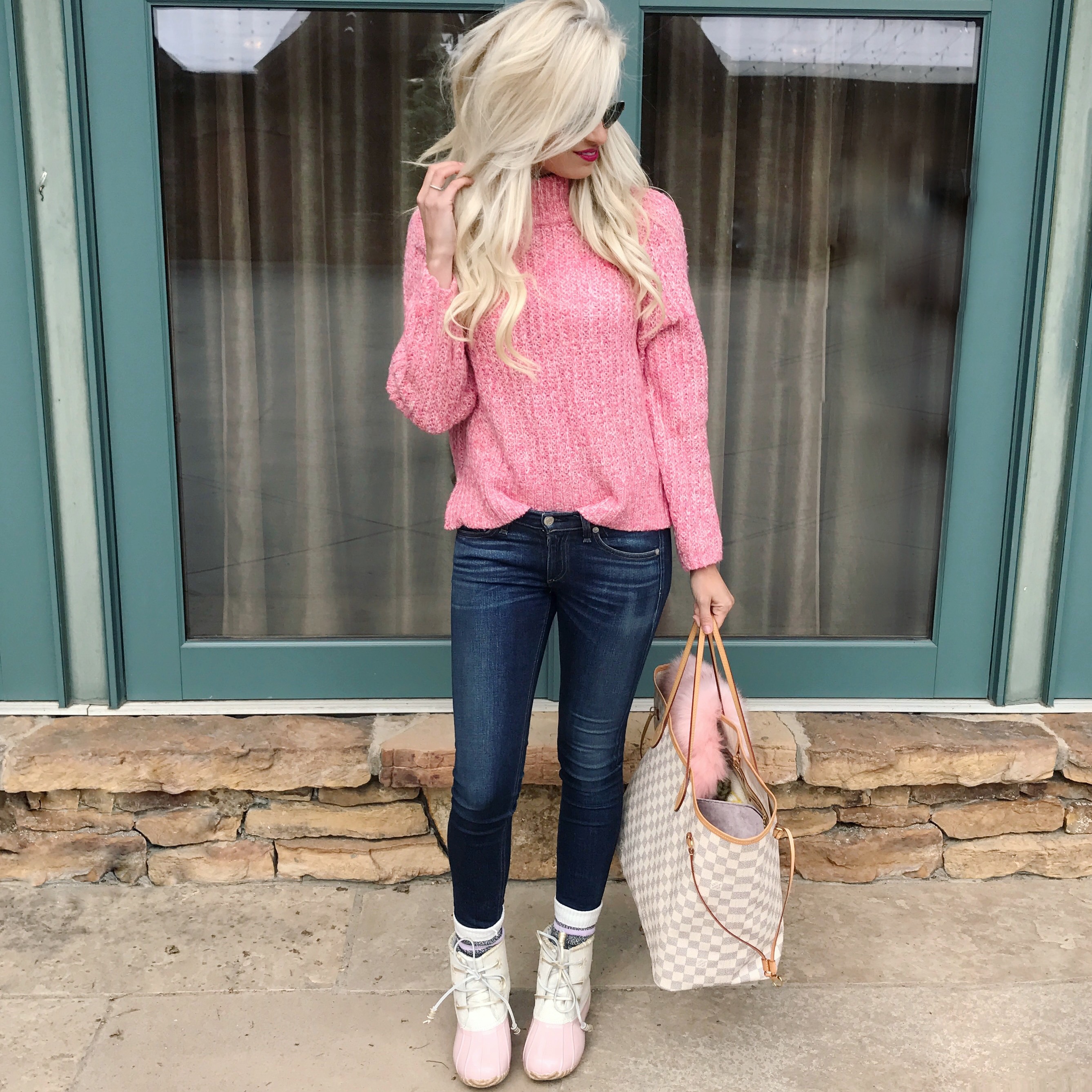 There was an abundance of activities to choose from. On our first morning we chose a fun snowshoeing tour. It was the first time for me and it will not be the last. You can choose a guided tour or to venture out on your own. I highly recommend a guided tour on your first run of it…tour guide Jackie is AMAZING!! Her love and knowledge for nature and animals is impressive to say the least. She also exudes a ton of positivity, which leaves you happy and energized for the day. Can you tell we all LOVED Jackie? I know you will too!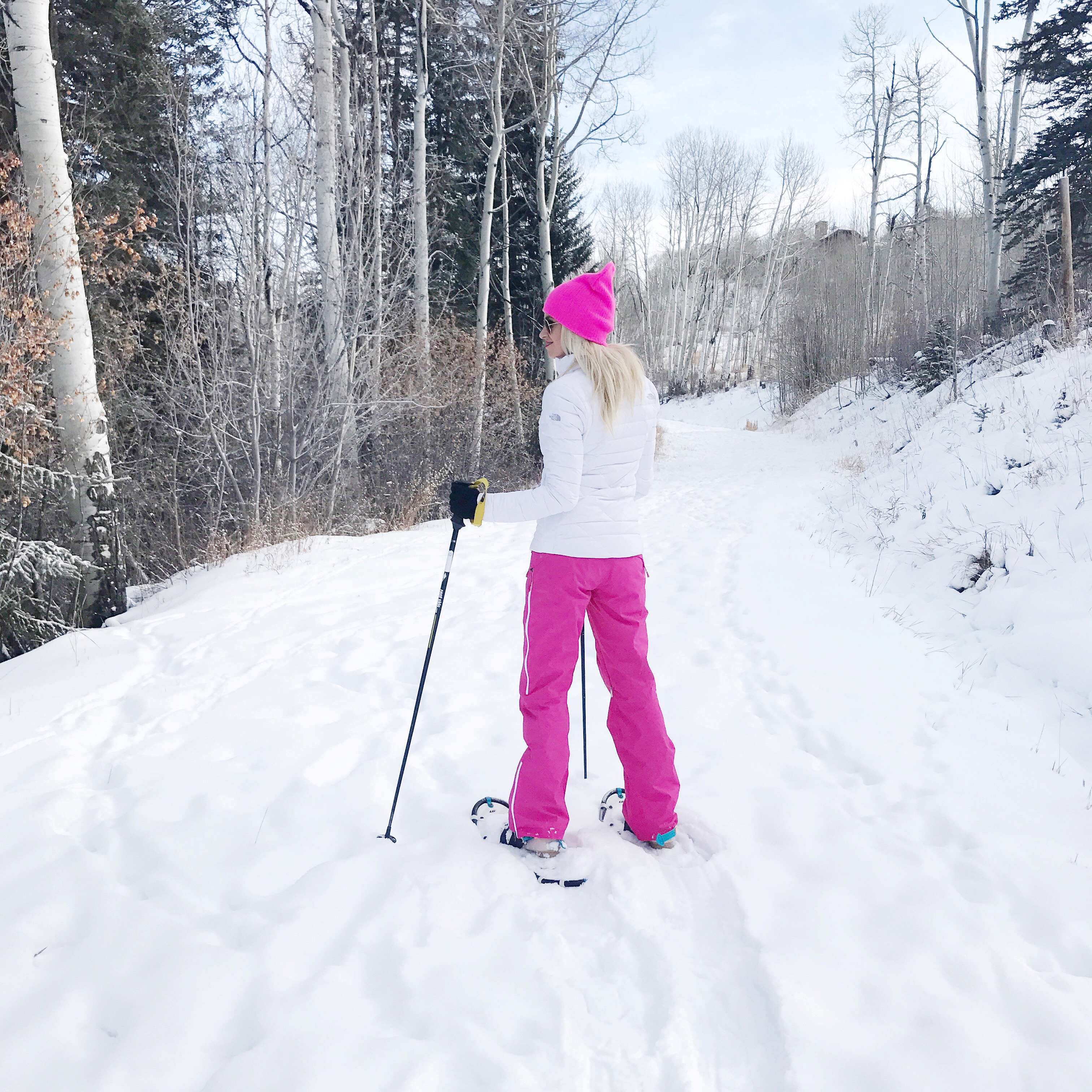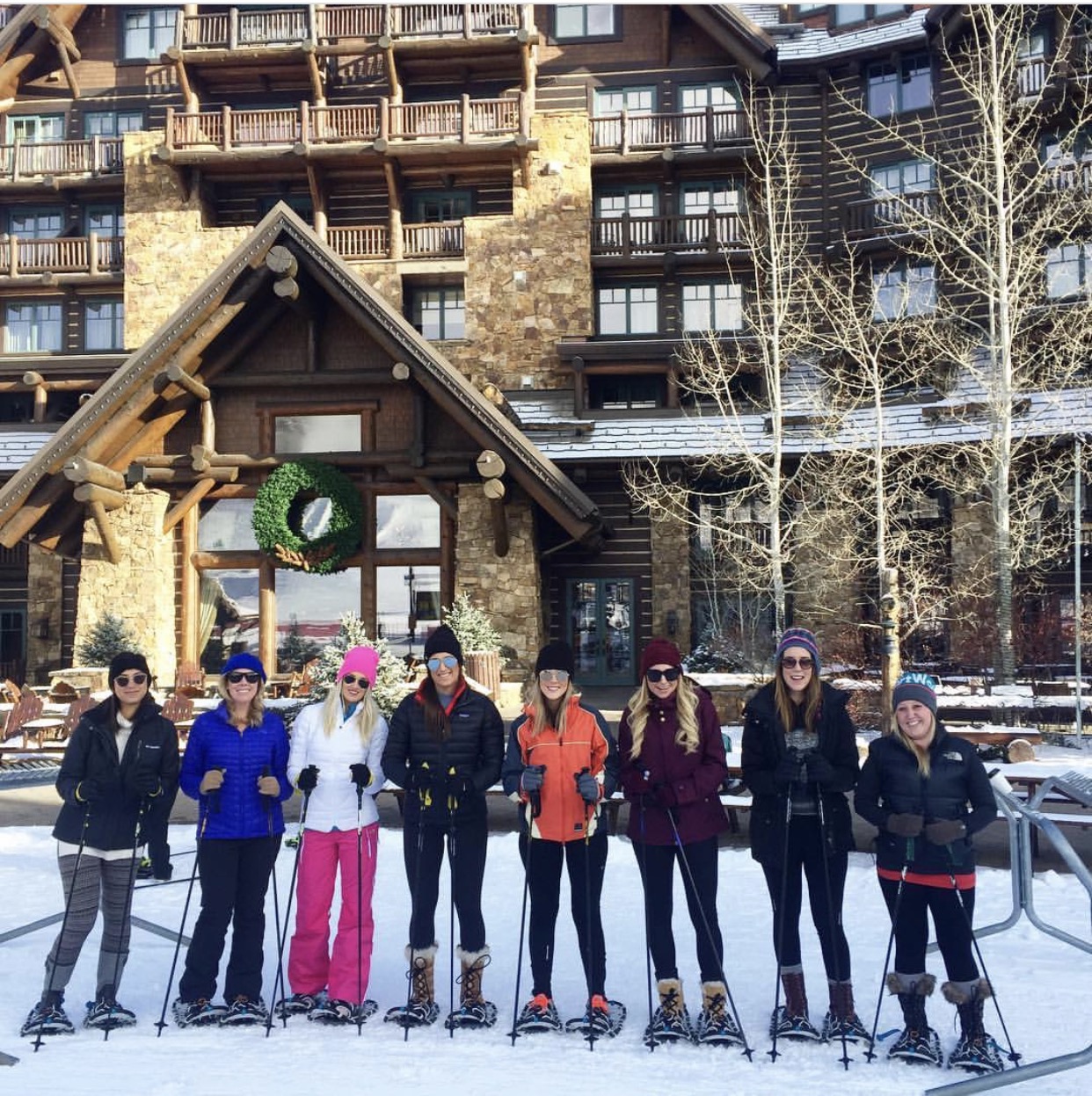 After a morning in the snow, we elected for an afternoon in the spa. I received a mud wrap, a new experience for me. It was so wonderful that it's now on my list of things to do when I return to Vail later this winter. I also enjoyed the plunge pool, sauna, Jacuzzi tub, and steam room! The girls and I spent some time chatting and unwinding here before dinner.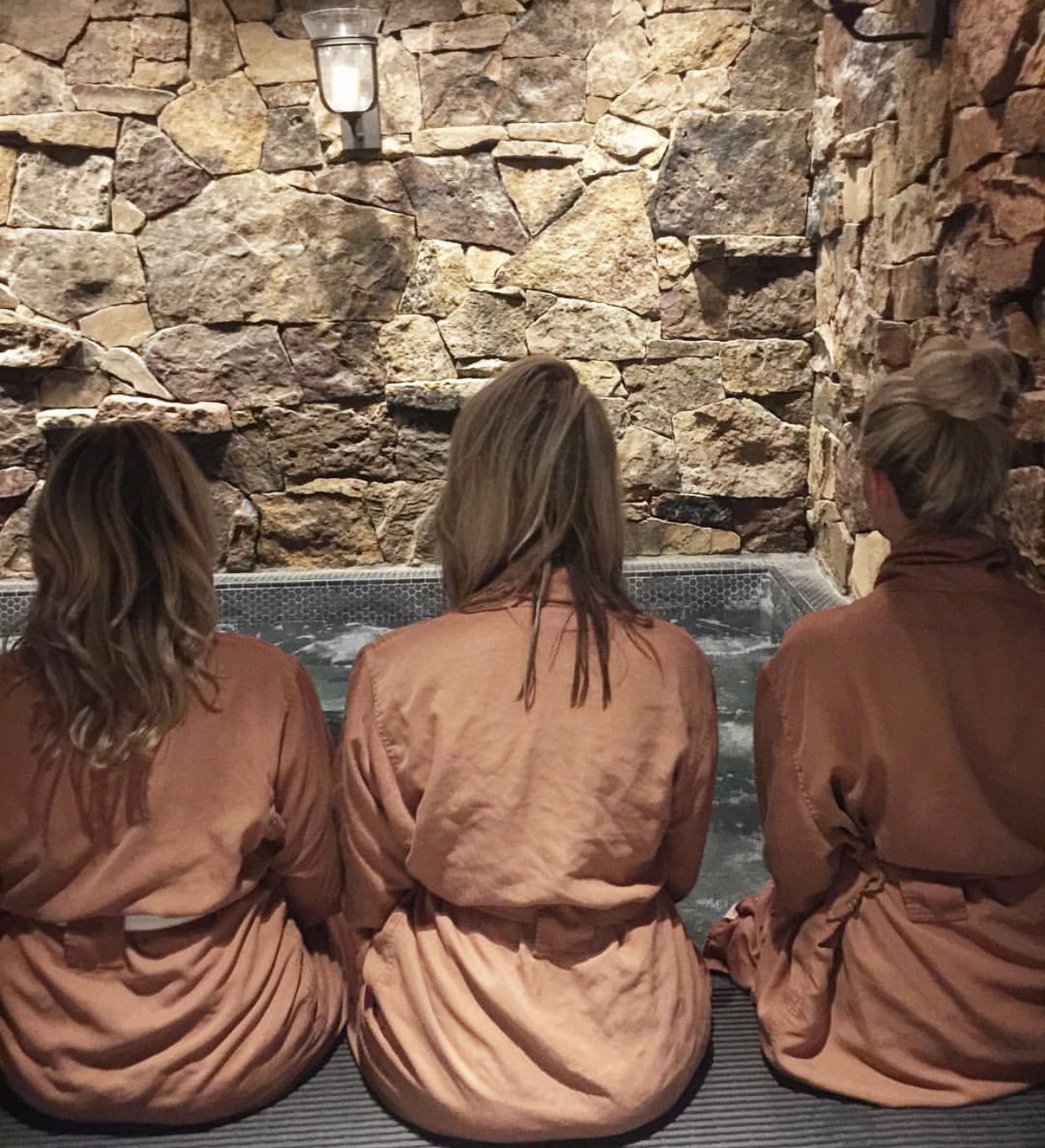 We also were just a short distance from Vail Village and Beaver Creek. Vail Village is a cute town, filled with delightful shops and restaurants, my favorite being the recently opened Root & Flower, an amazing wine bar. We also popped over to Beaver Creak to check out the White Carpet Club, which is a luxury program designed to make hitting the slopes seamless, whether you're solo or with the whole family.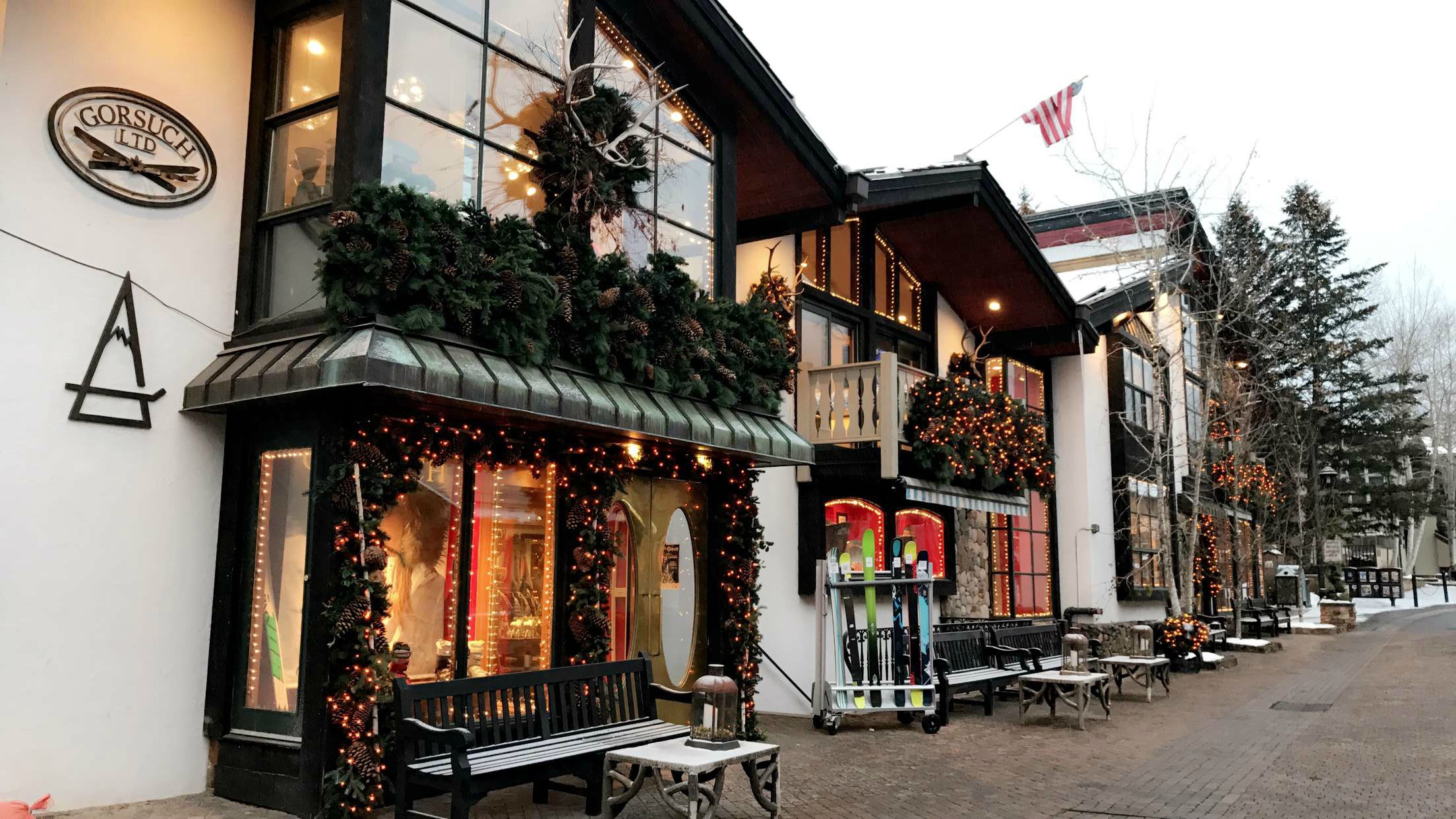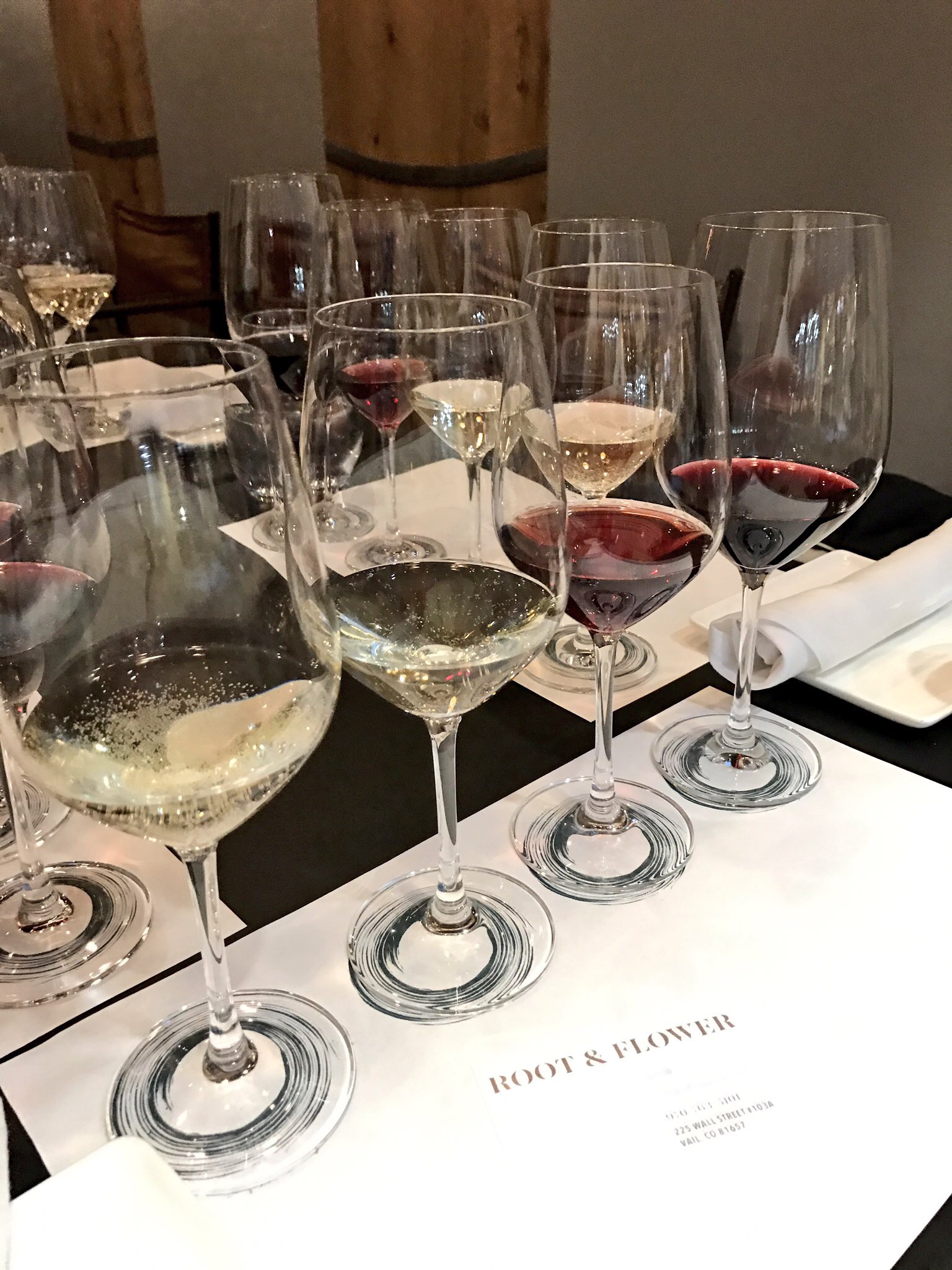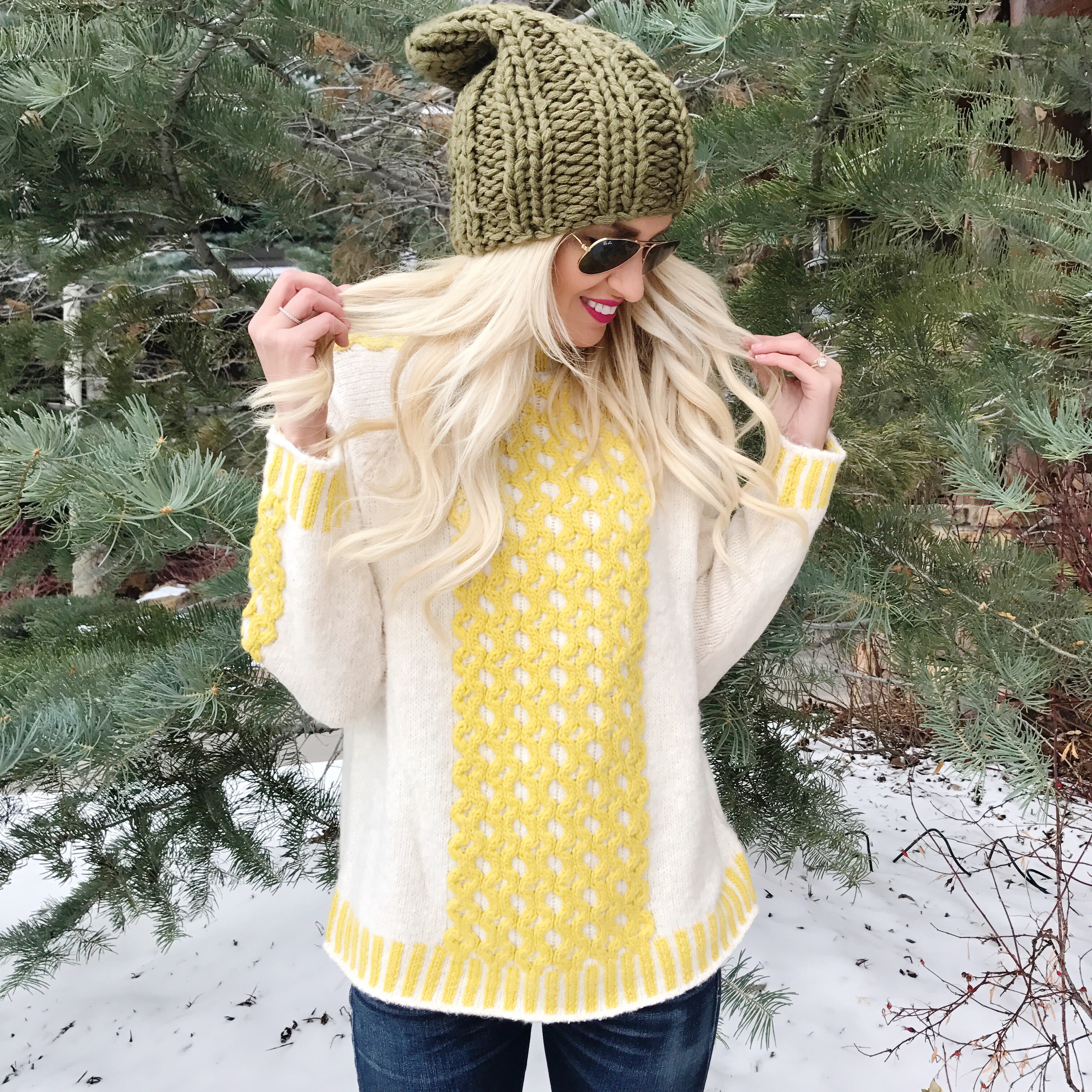 v
Another highlight of the trip was our private dinner at John Anderson's Cabin. This was one of the original cabins, dated back to the early 1900's. Today, it's maintained and used for private dining and special events. The experience, comprised of a cozy environment, great food, wonderful conversations, and new friendships, is one I'll always remember!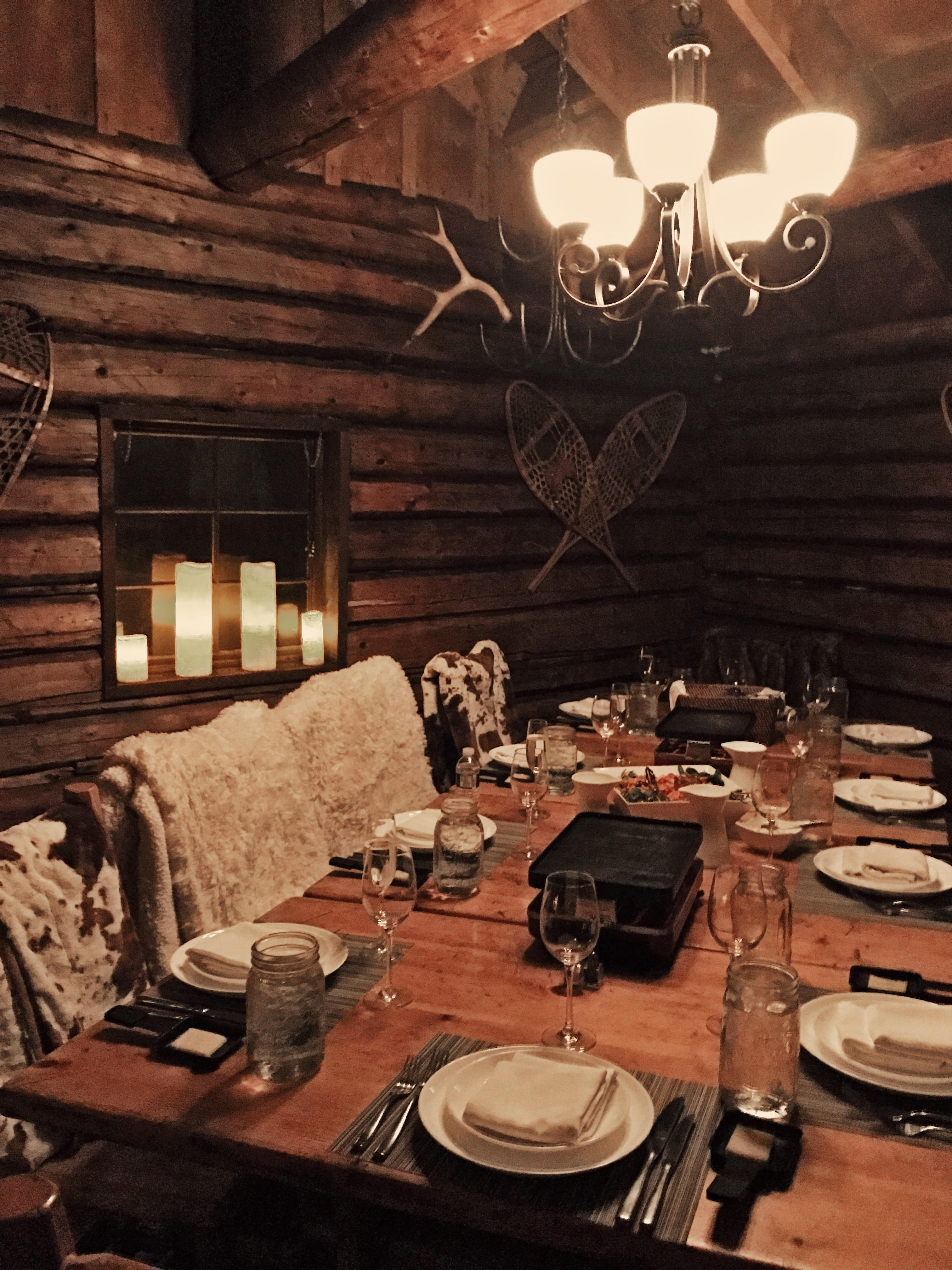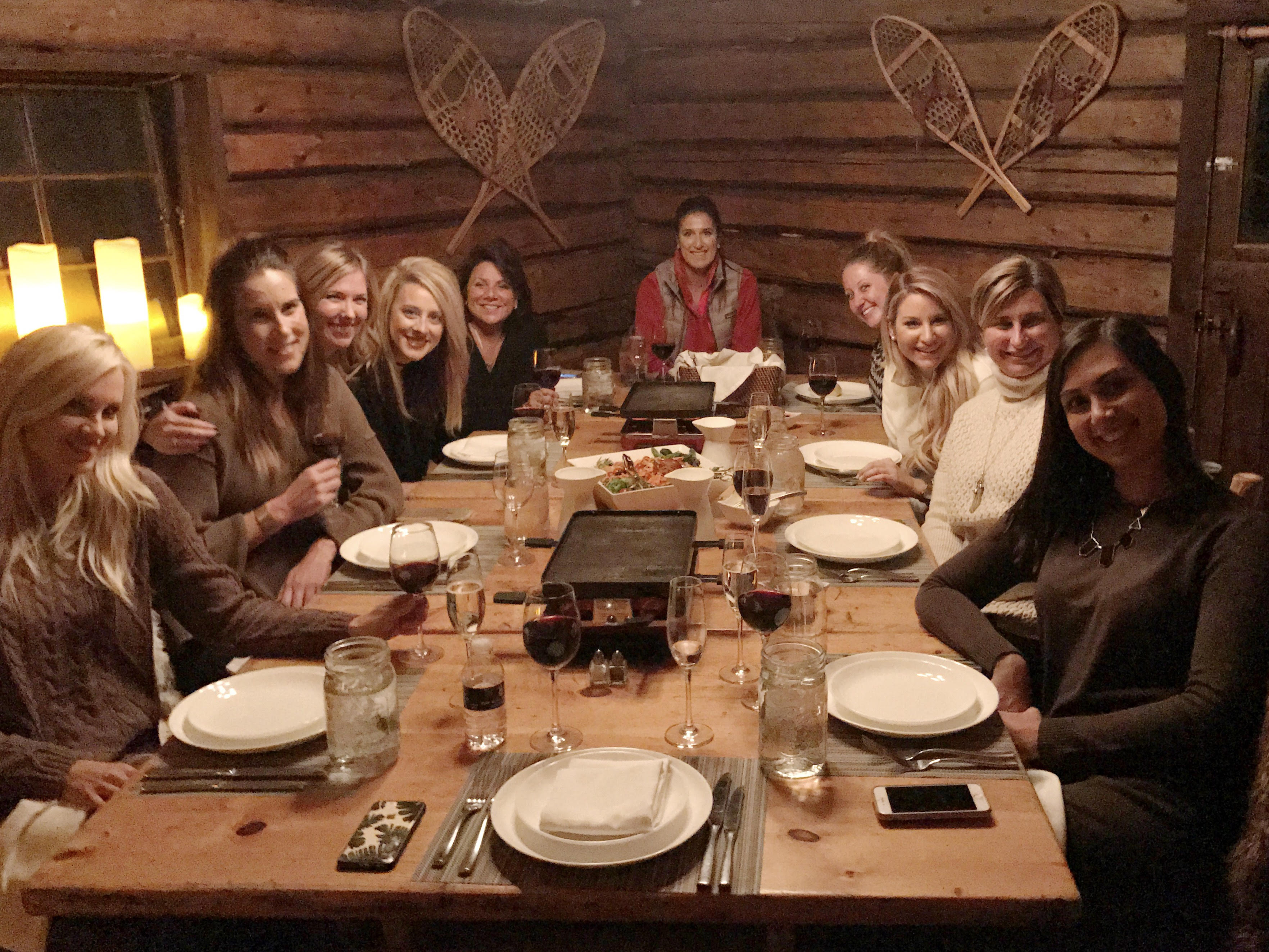 Thanks to the staff at The Ritz-Carlton, Bachelor Gulch for making this trip one I'll never forget – I can't wait to go back!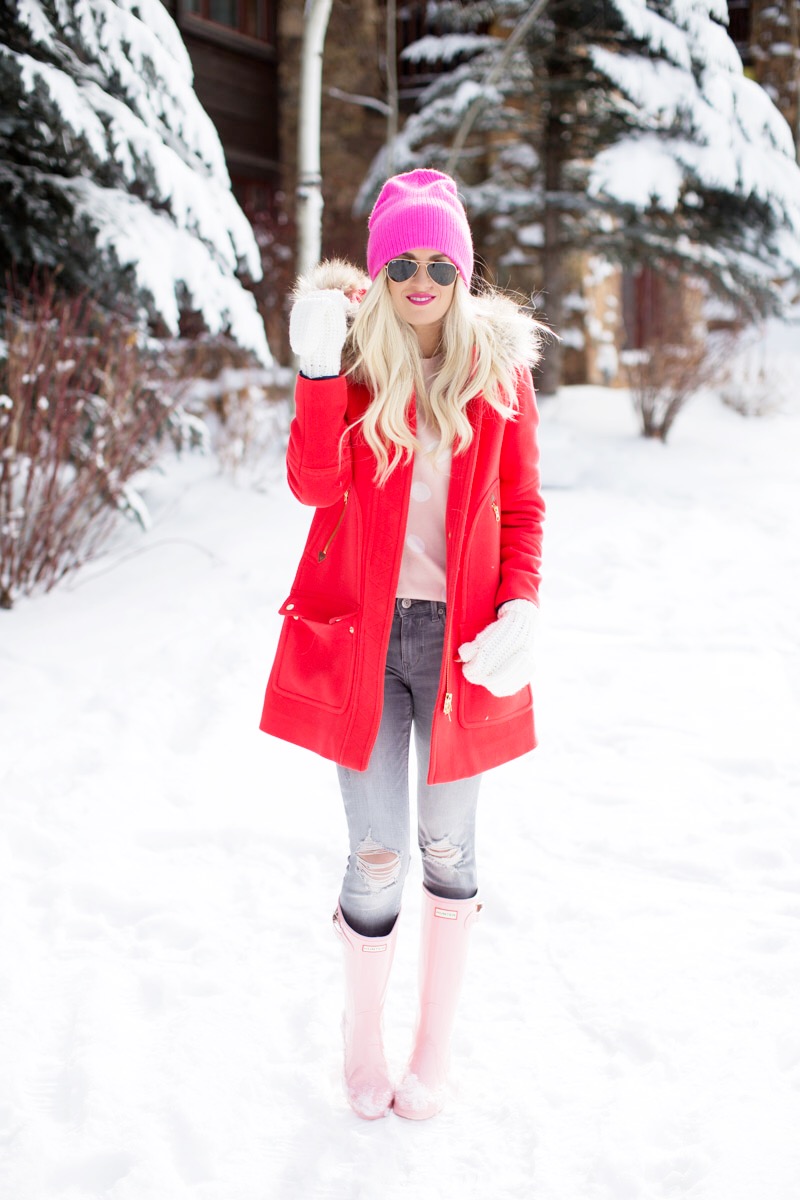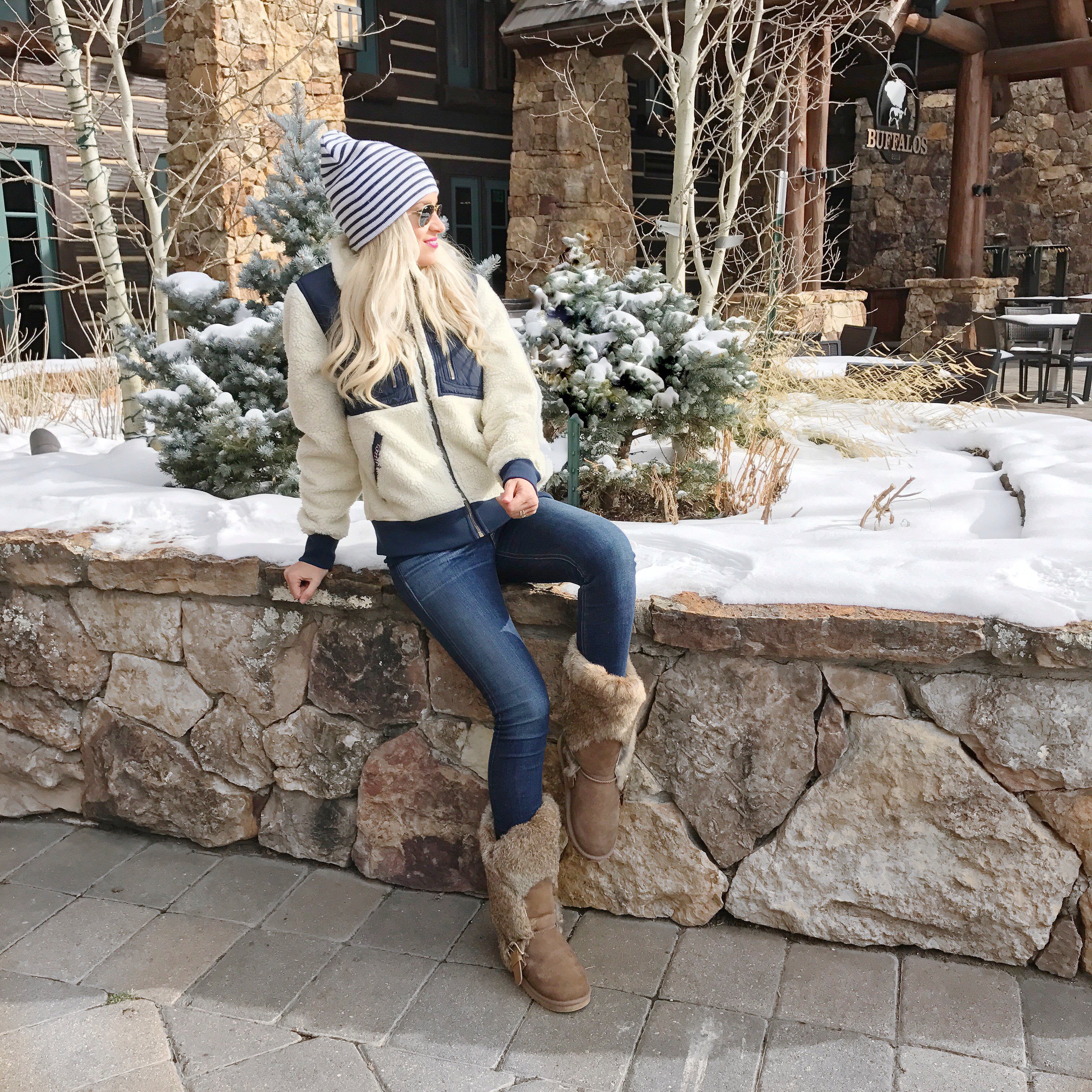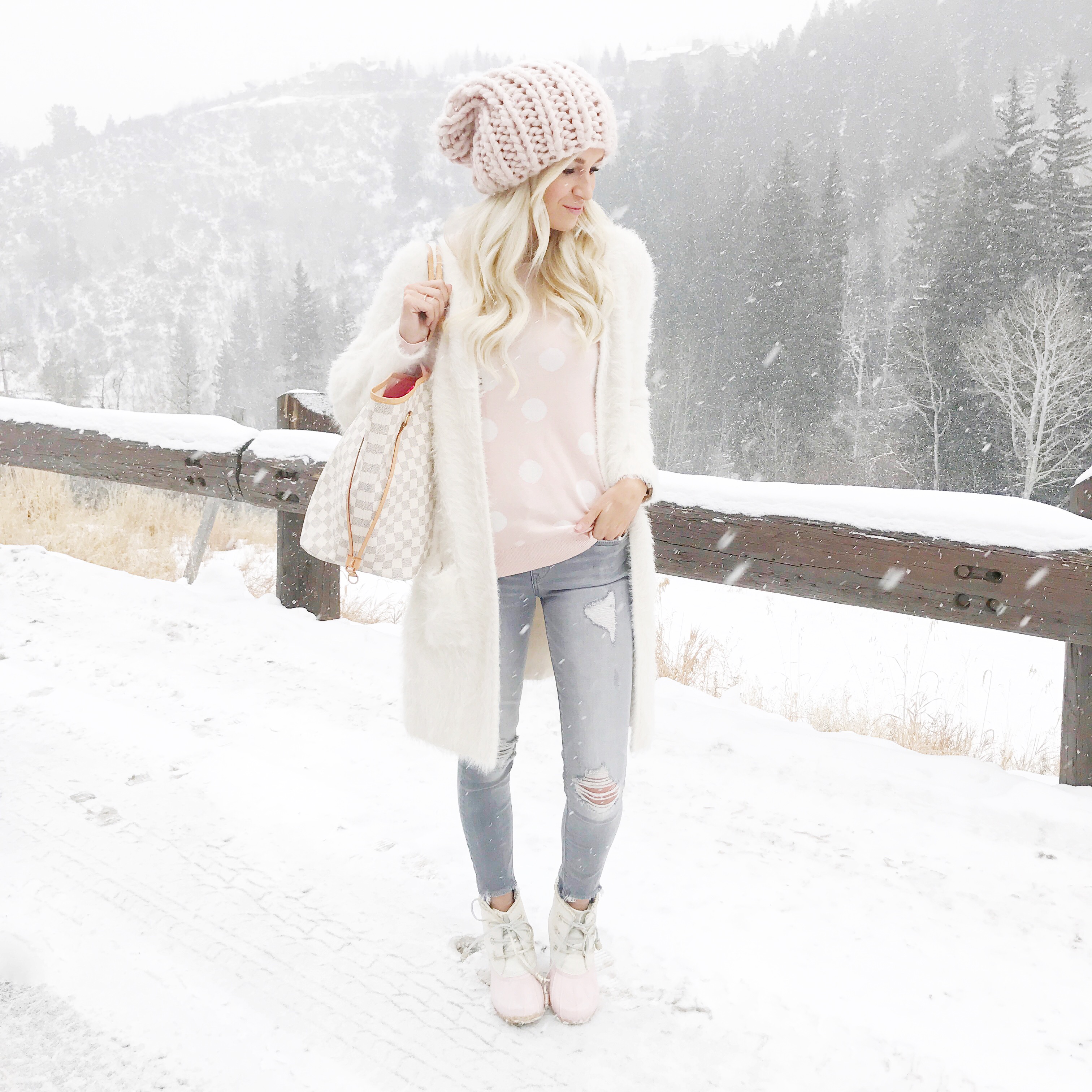 In partnership with The Ritz Carlton