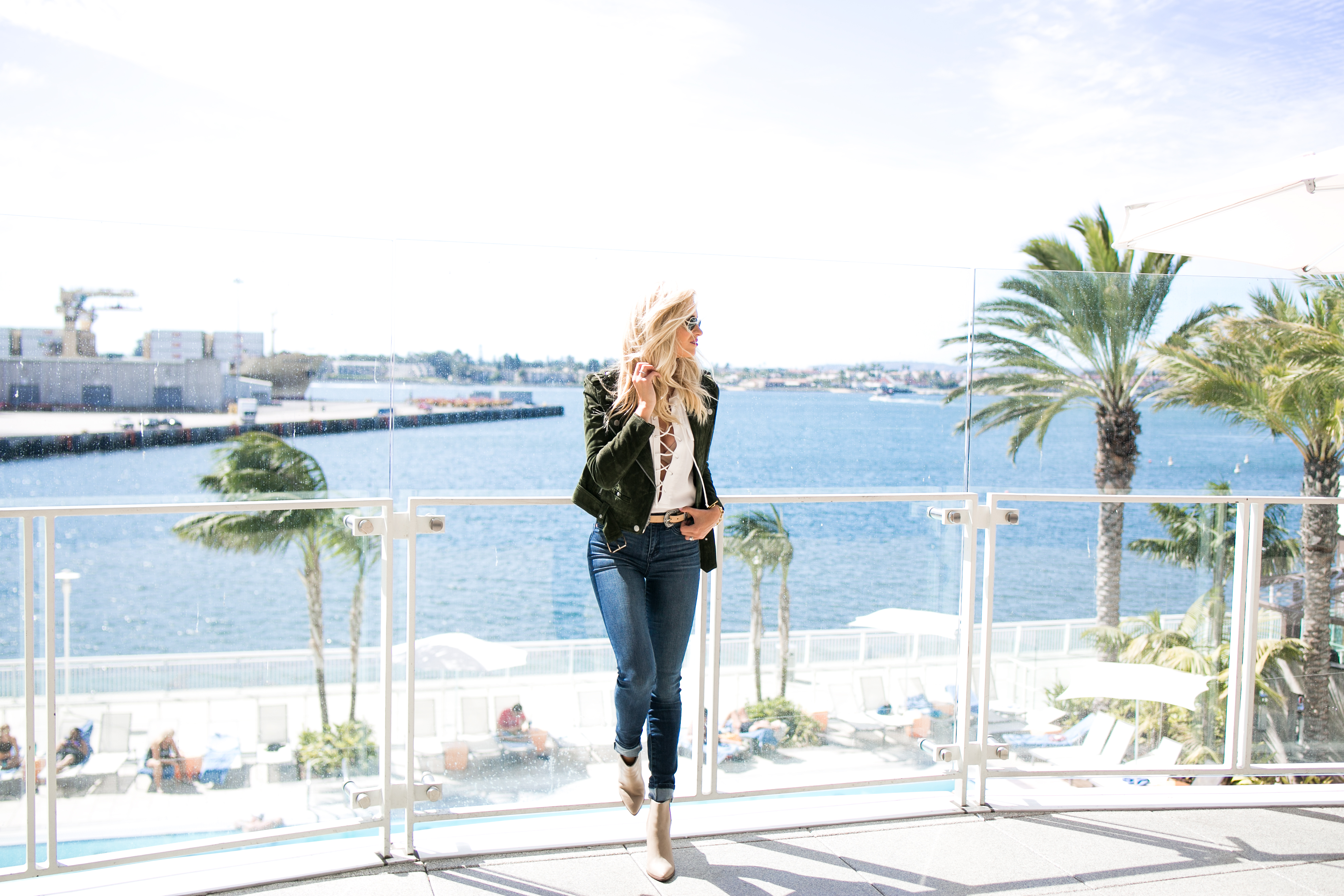 Room with a view, no complaints here! Last week I packed my overnight bag for a little stay-cation at the Hilton San Diego Bayfront here in San Diego. Having lived in the area for less than a year I still feel like I'm visiting, I loved the idea of playing tourist in my new town. Located right on the Bay and in the heart of downtown San Diego, the Hilton San Diego Bayfront property can't be beat in terms of location. Maybe you are here for vacation or even a Padres baseball game, this is the location for you, walking distance to all the local area attractions.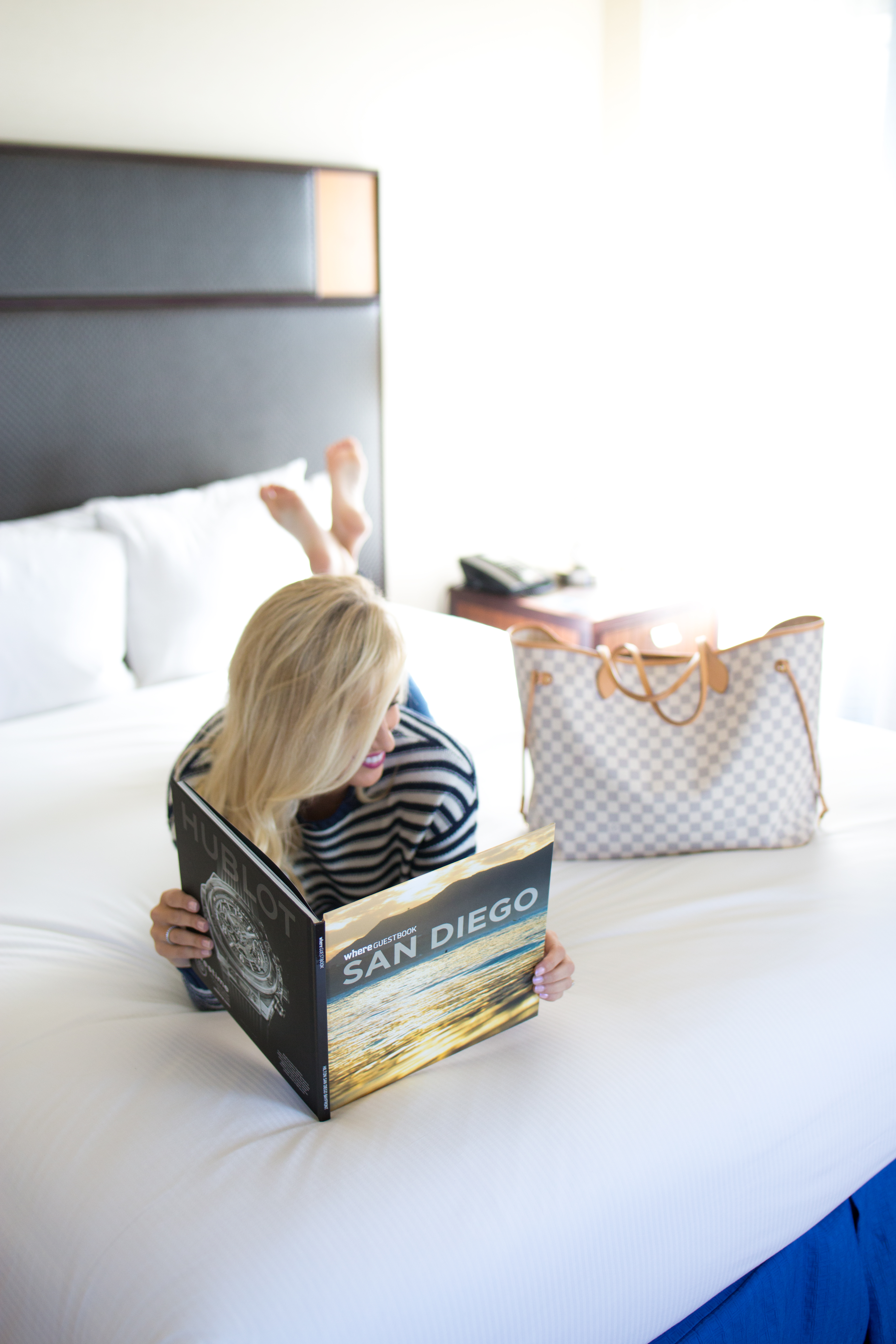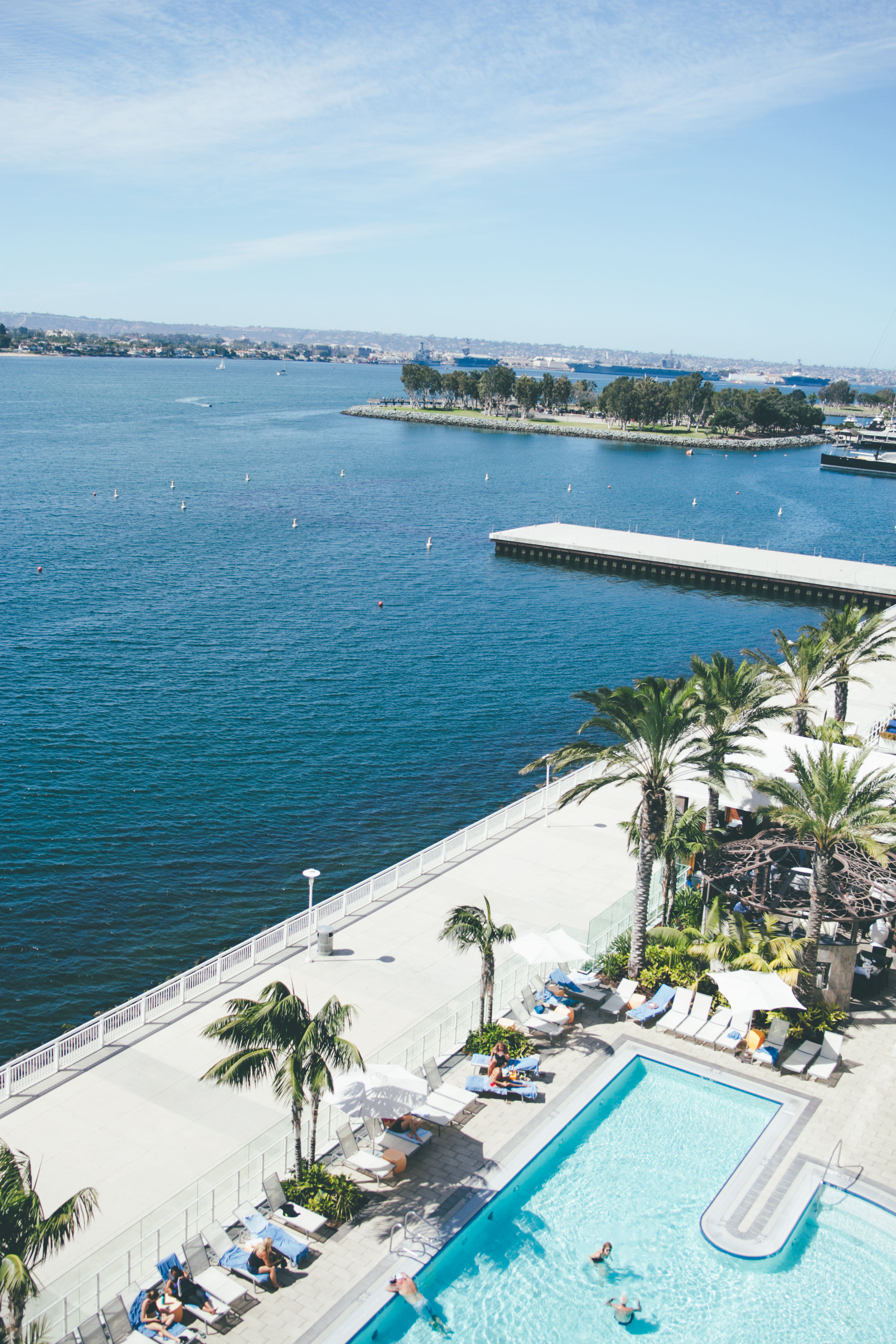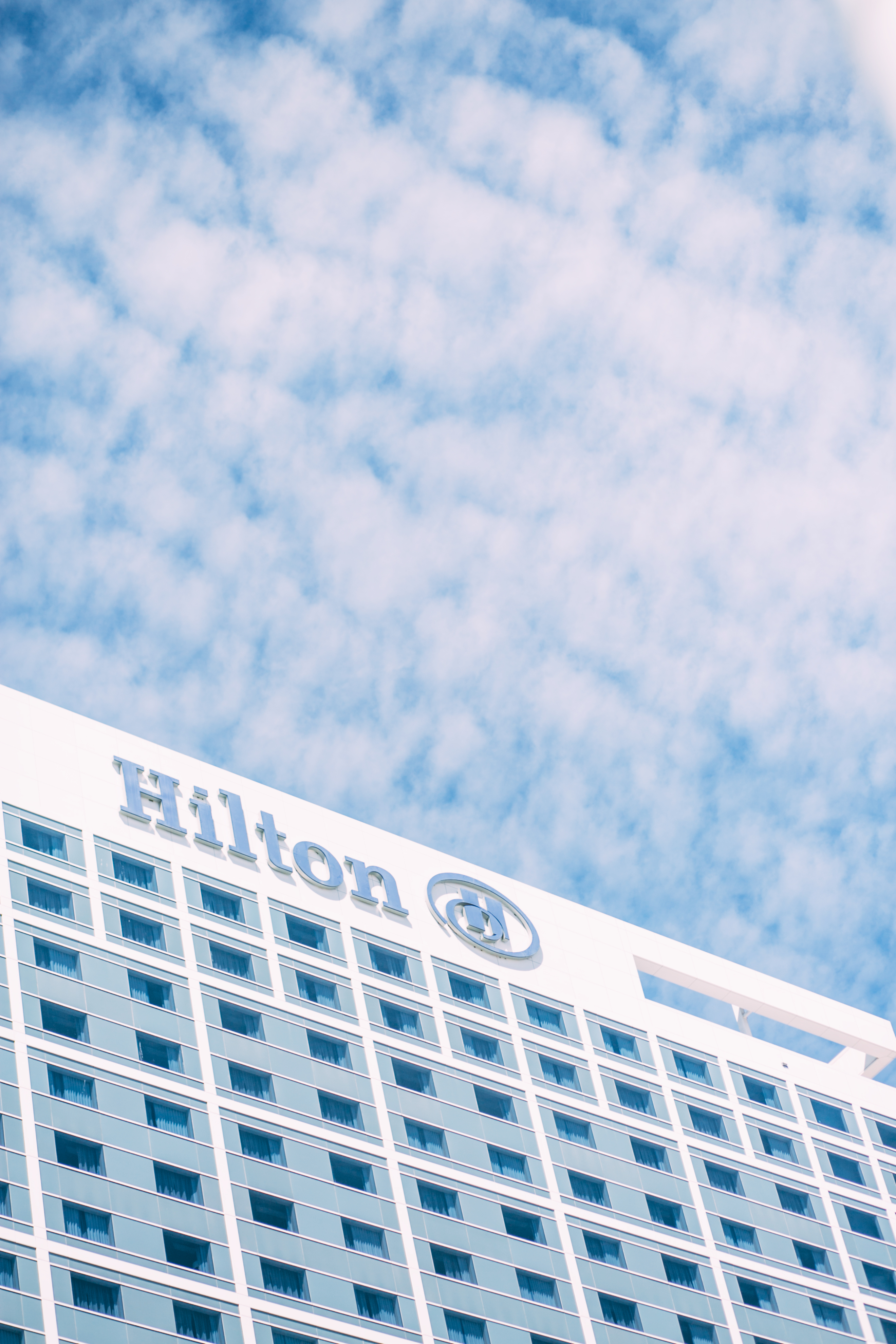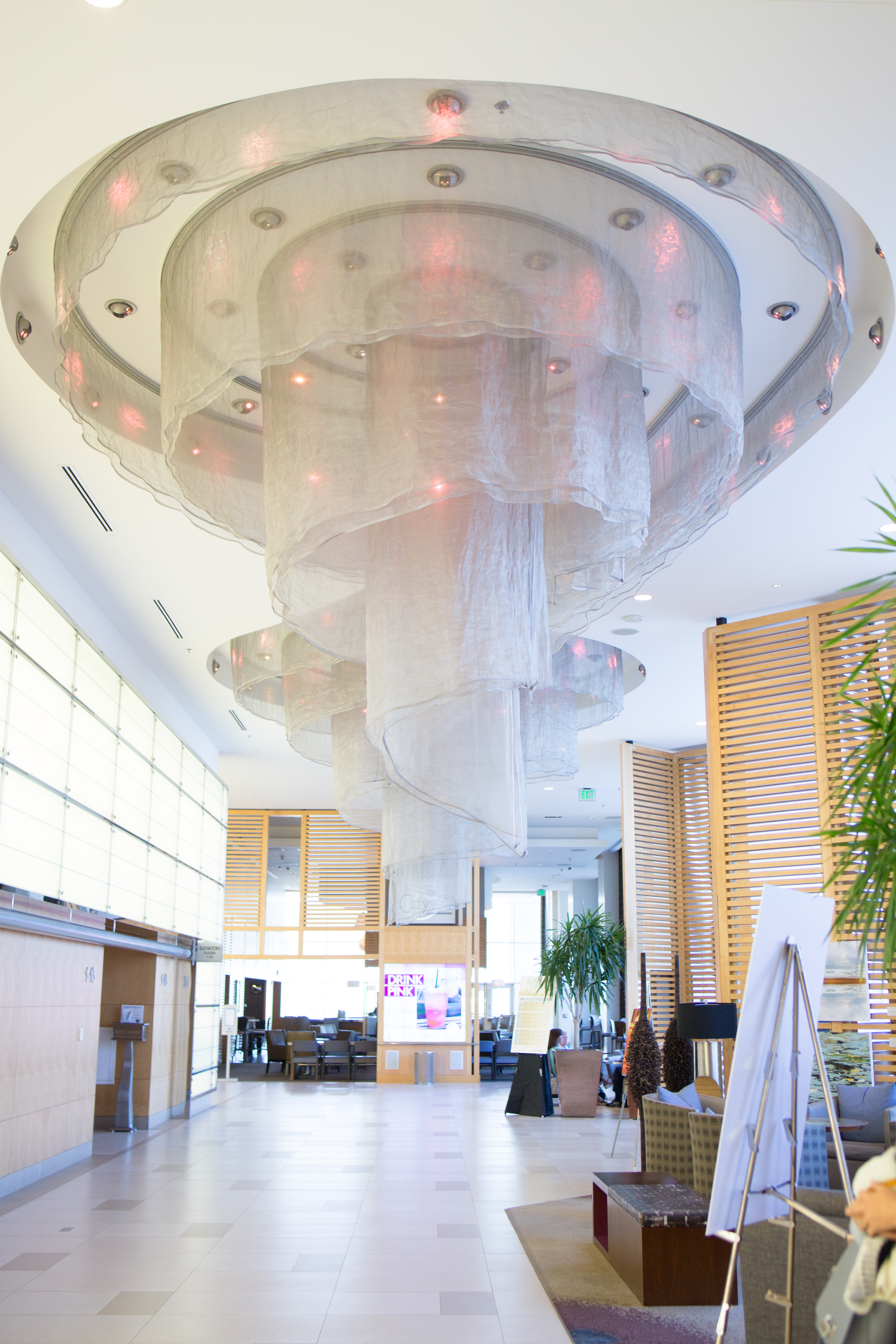 Aside from location, the Hilton San Diego Bayfront property not only offers amazing views from ALL rooms but from all three terraces and one amazing waterfront pool area. My favorite area is the relaxing pool area, nothing beats sunshine, cozy lounge chairs, palm trees, amazing views overlooking Coronado and let's not forget, refreshing cocktails!
Another great highlight is the six different dining venues, whether you are in the mood for burgers and a beer or a more formal setting the Hilton has you covered.
When on vacation, pamper yourself right! Spend the morning at the Spa Aquazul and unwind from it all. From massages to beauty treatments, it's certainly a day well spent.
The Hilton San Diego Bayfront Hotel is the total package, be sure to check it out if you're looking to plan a trip to San Diego!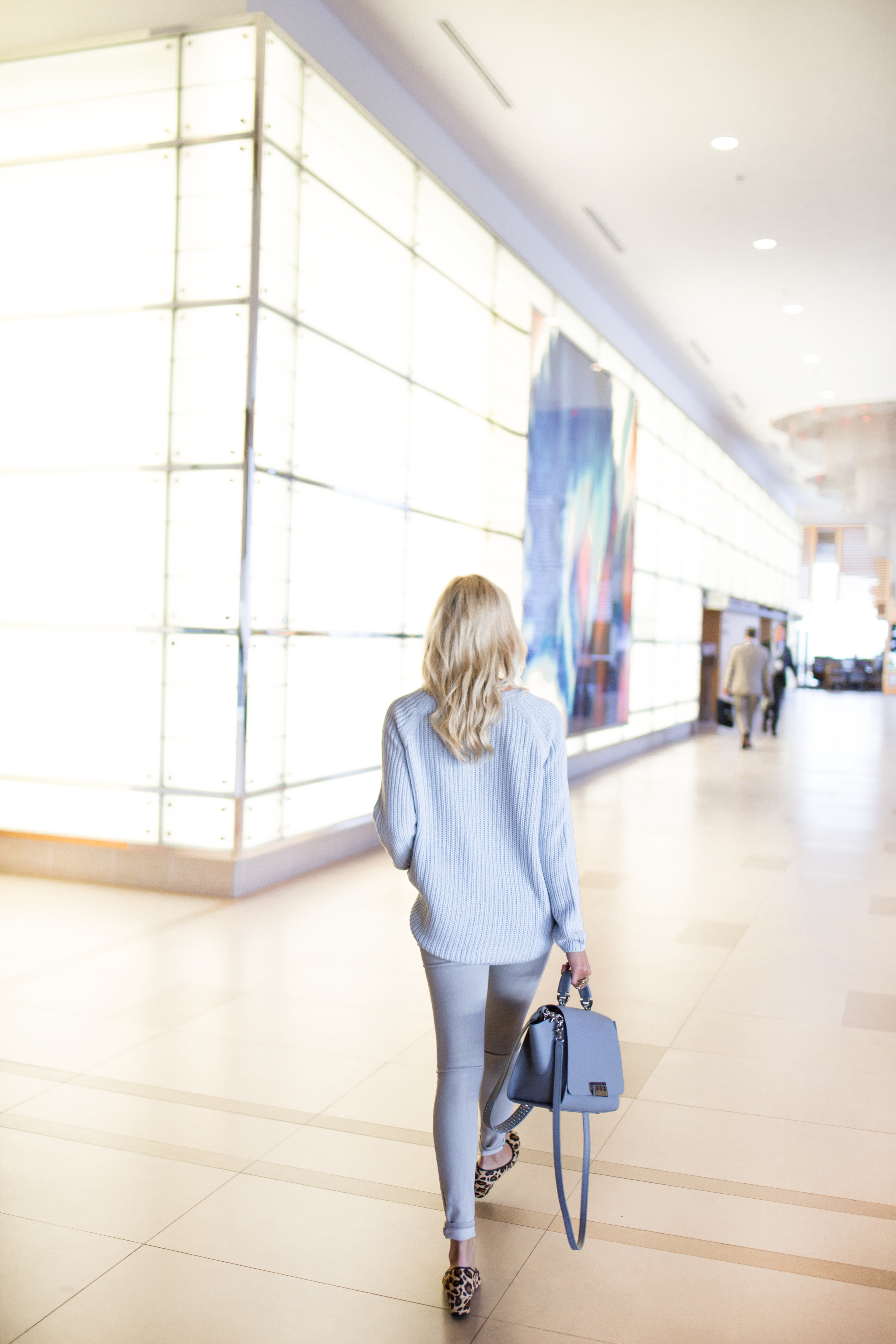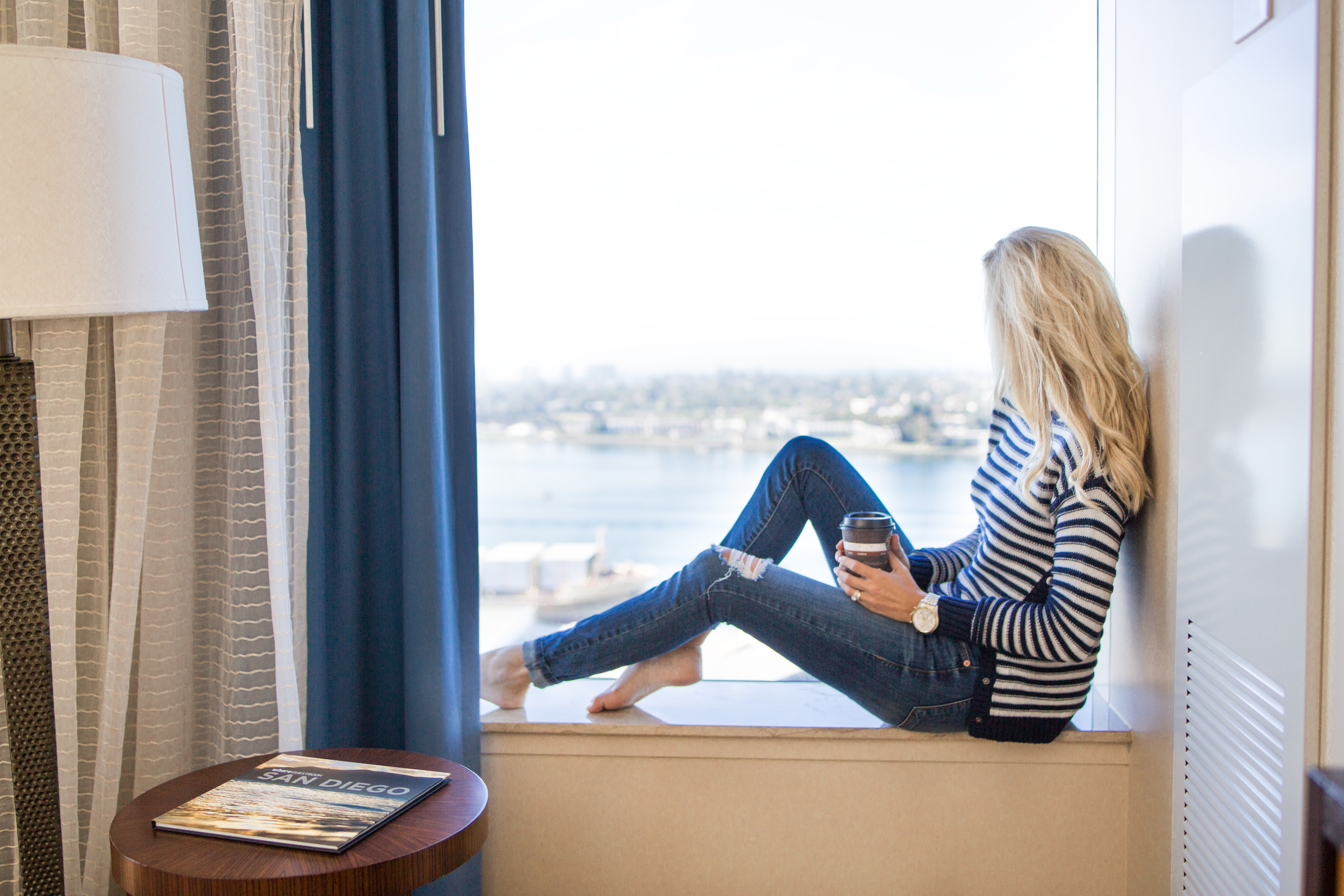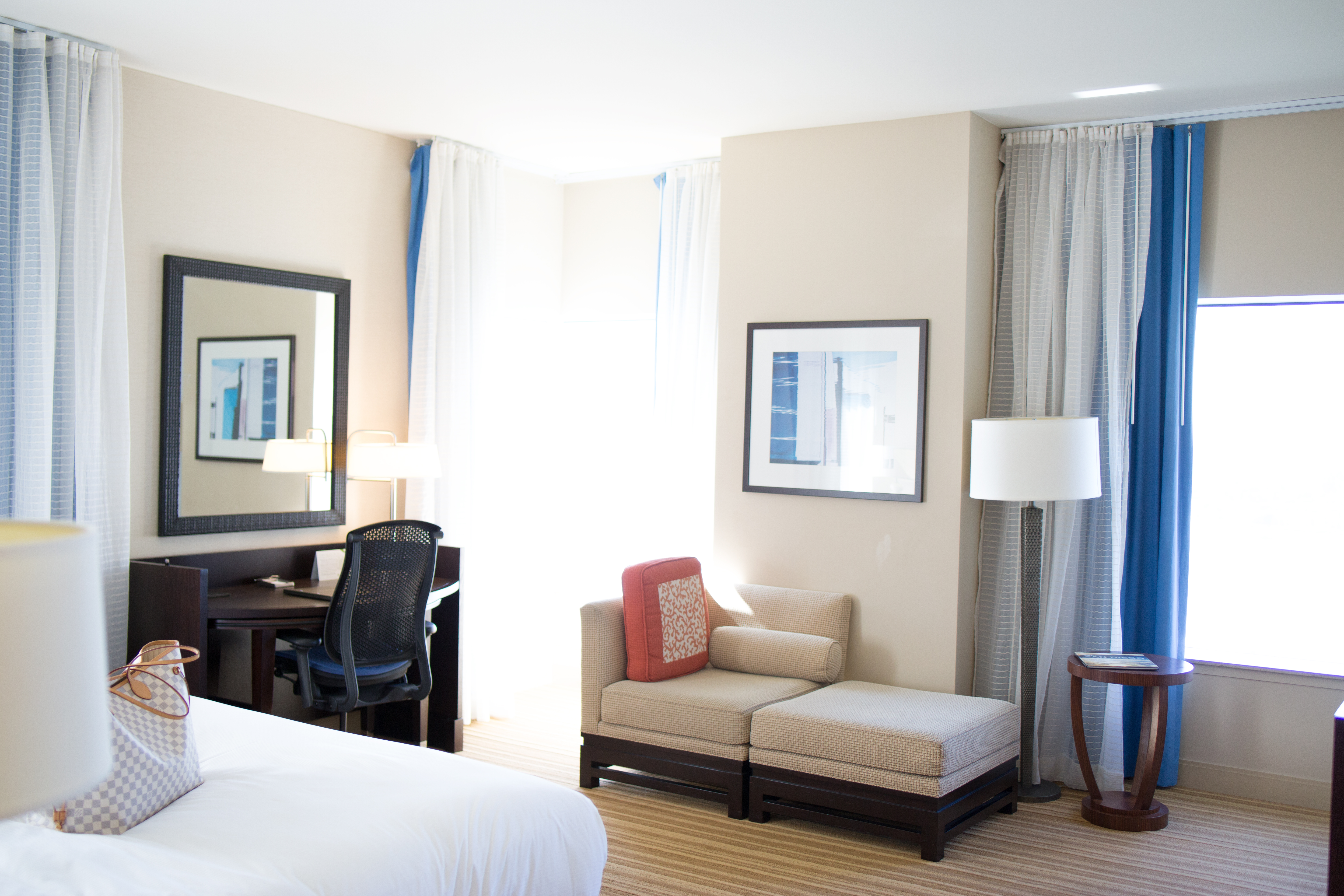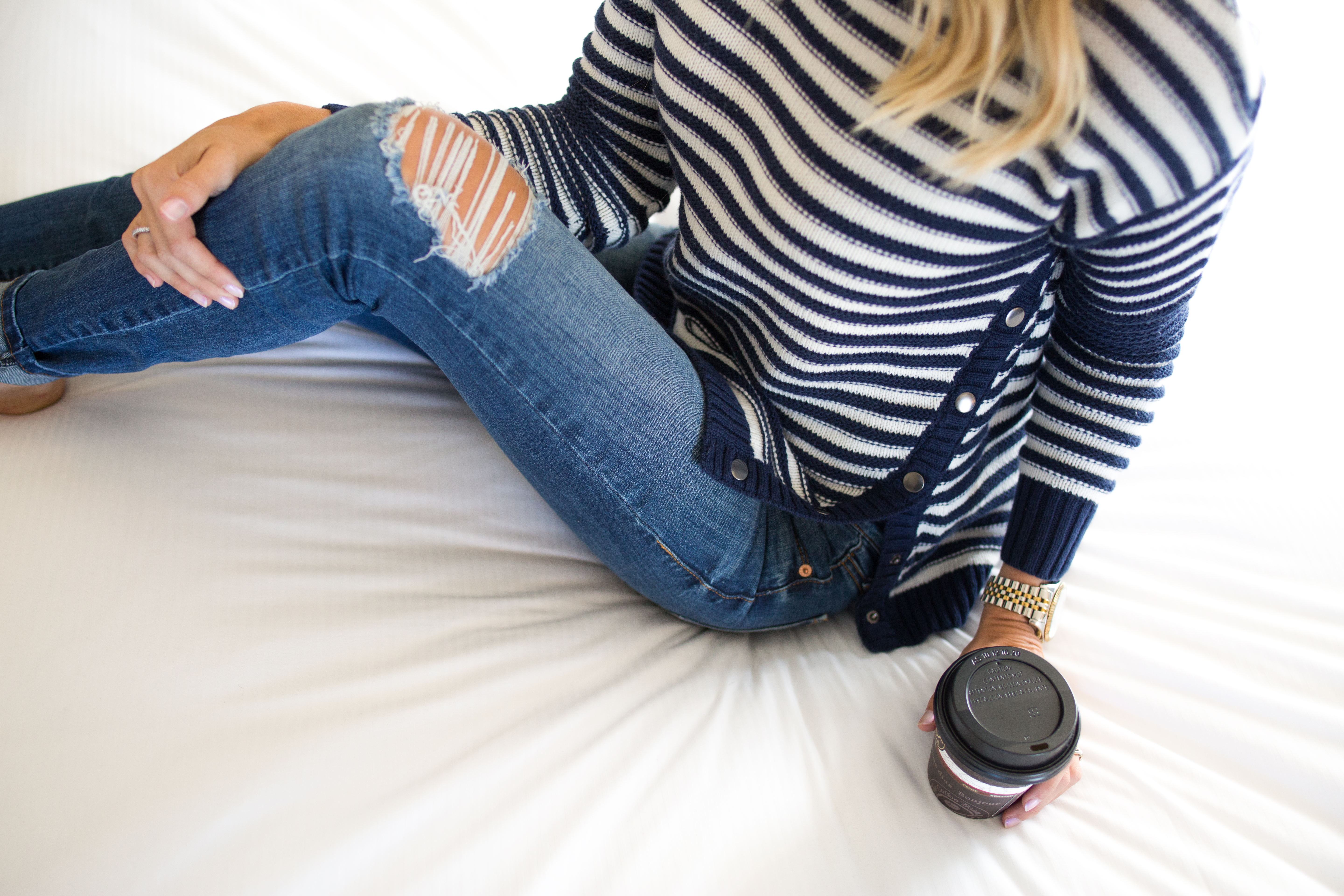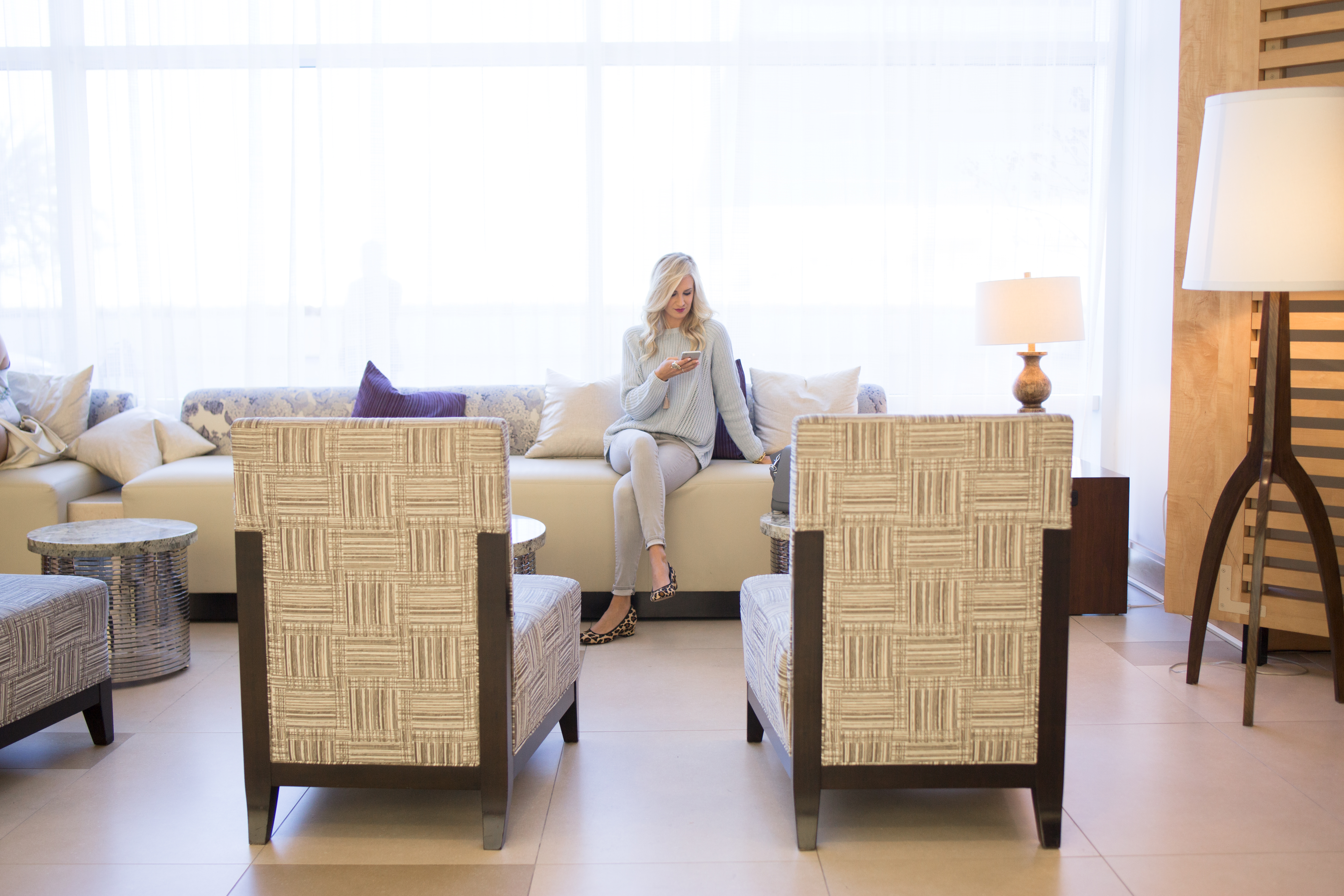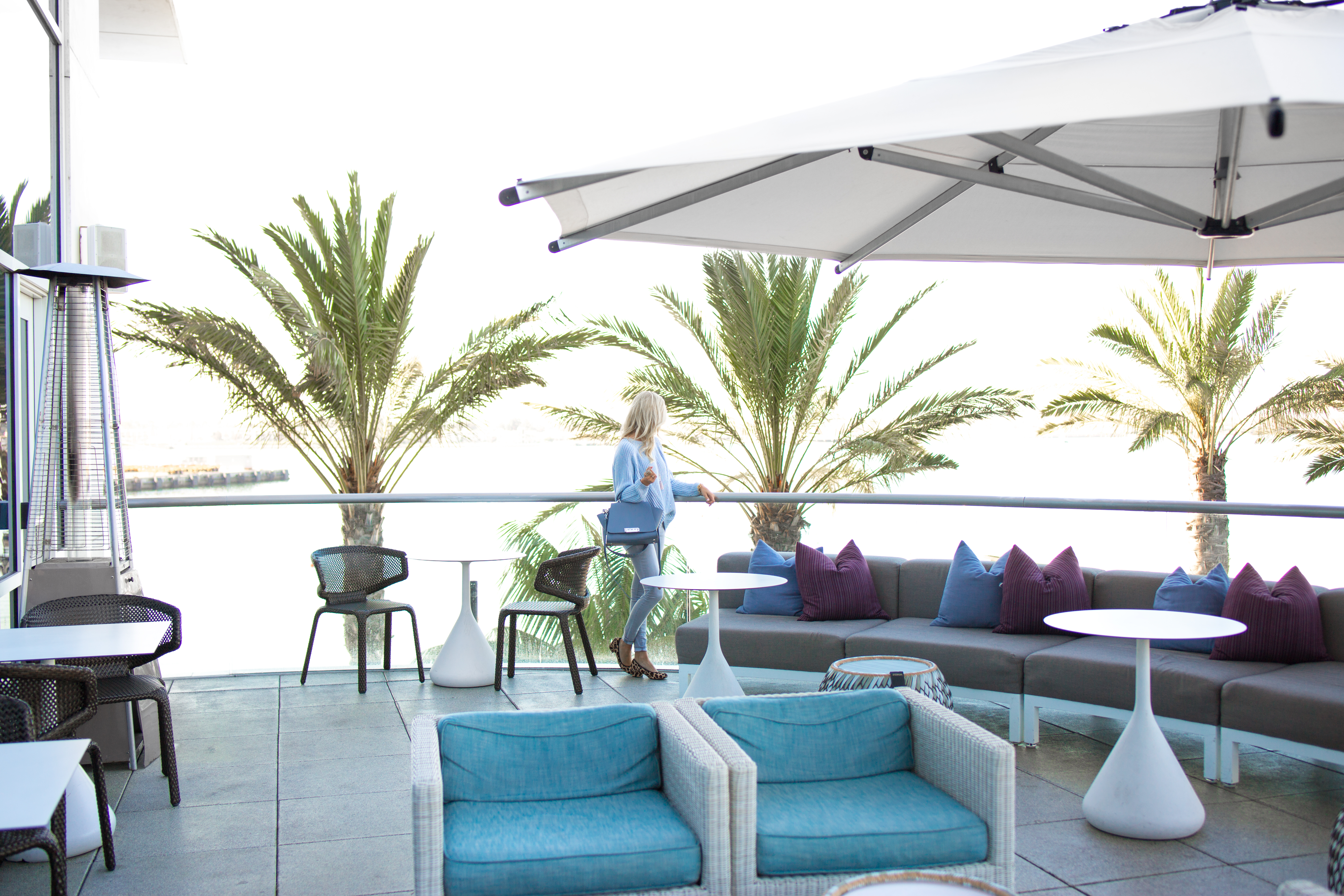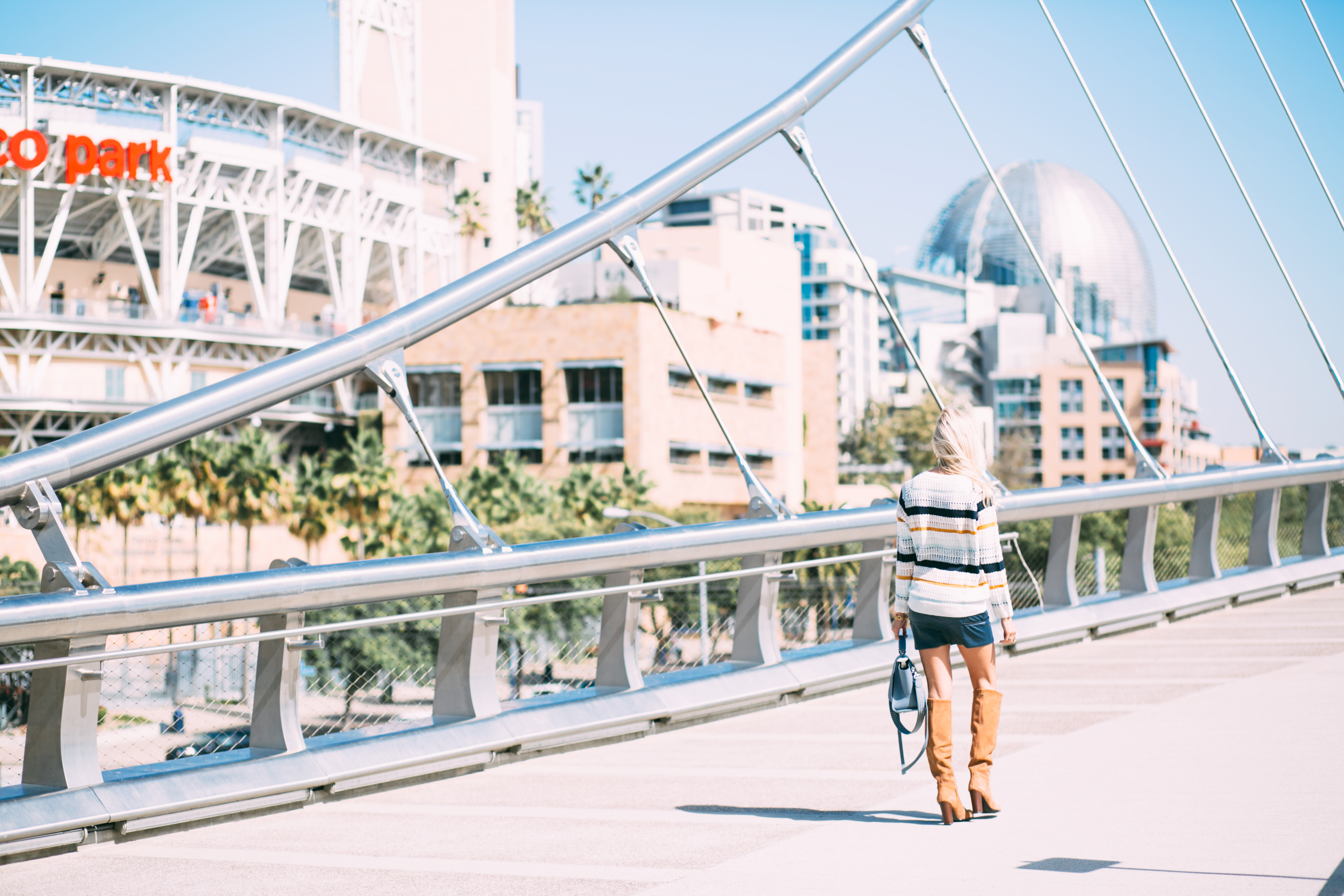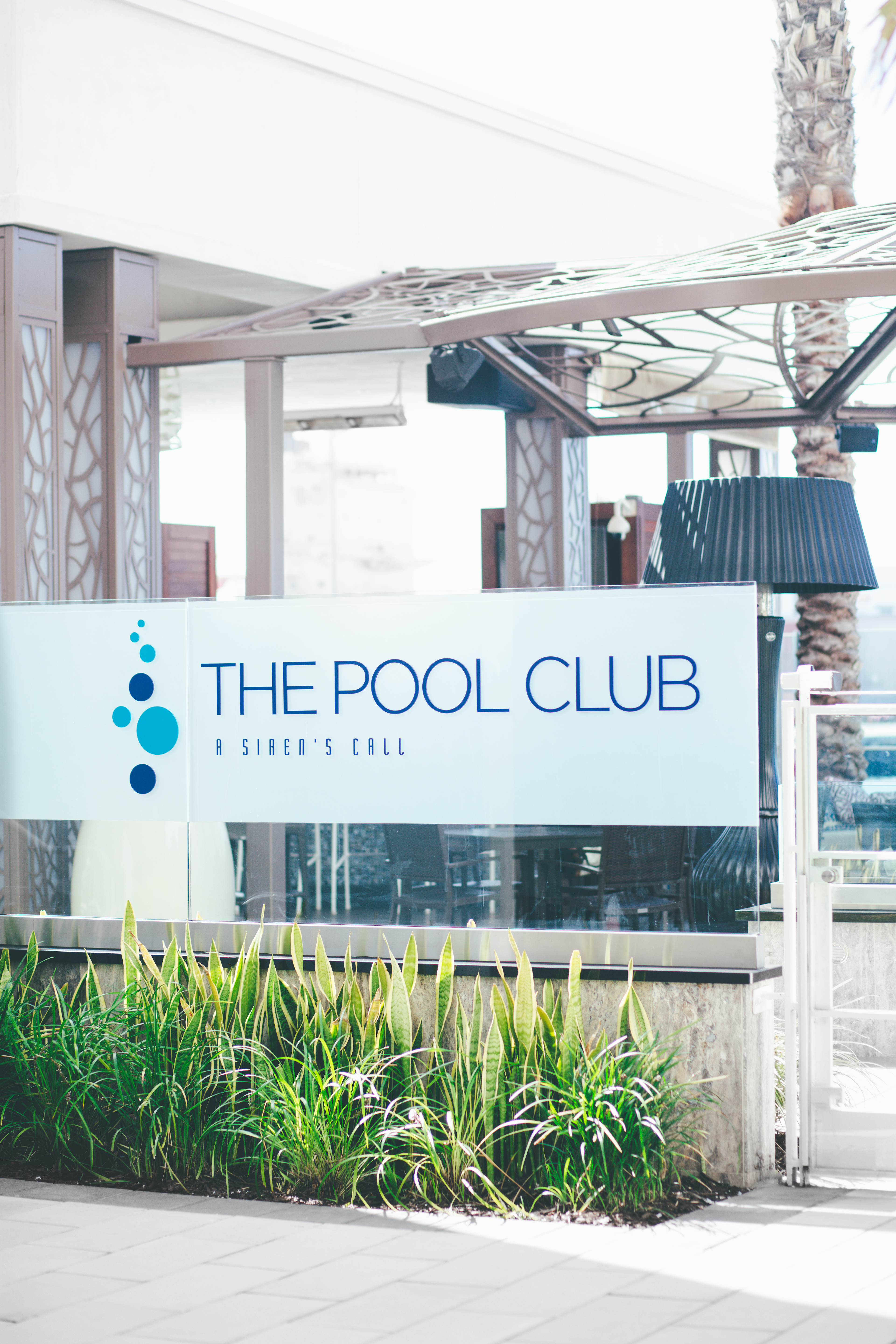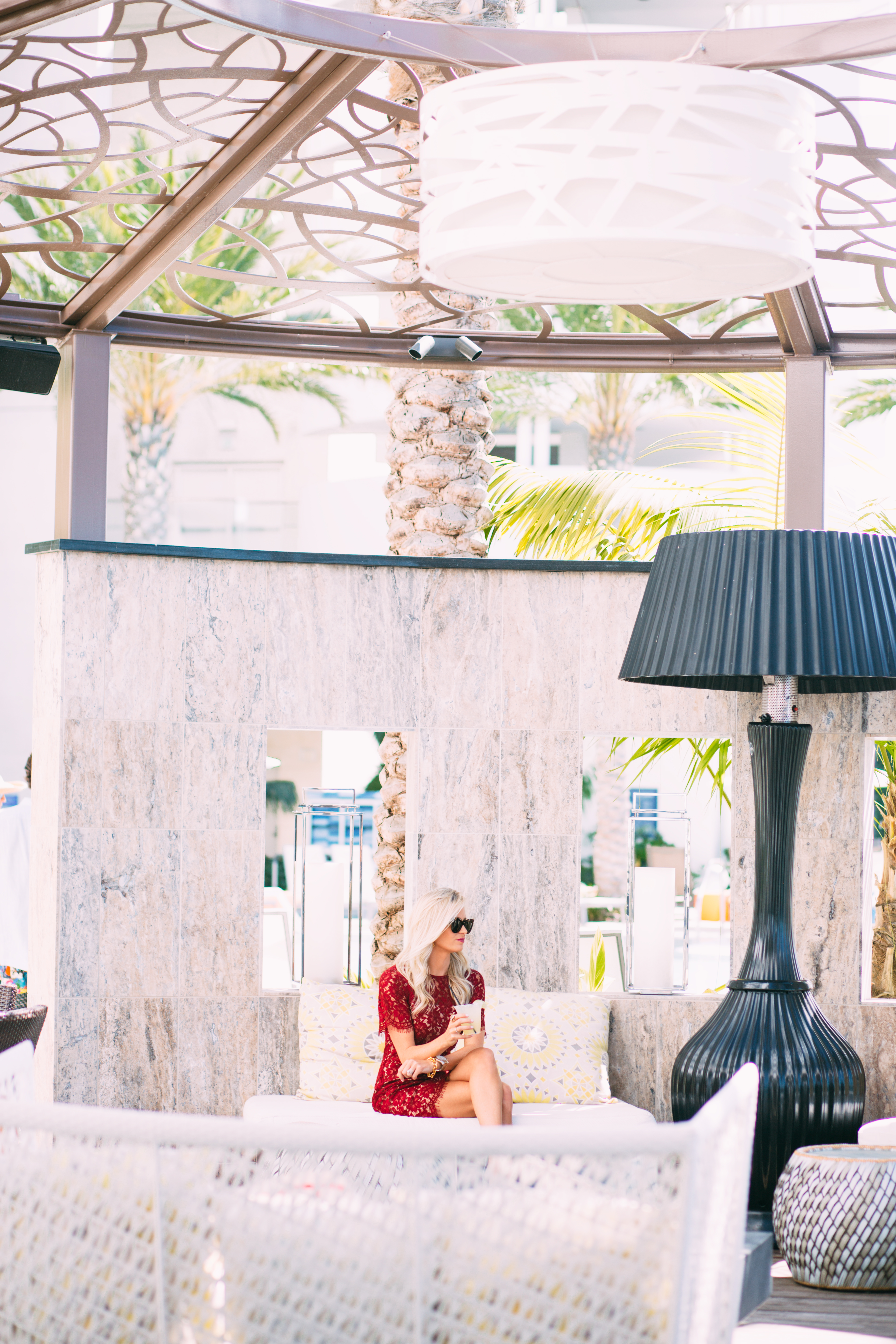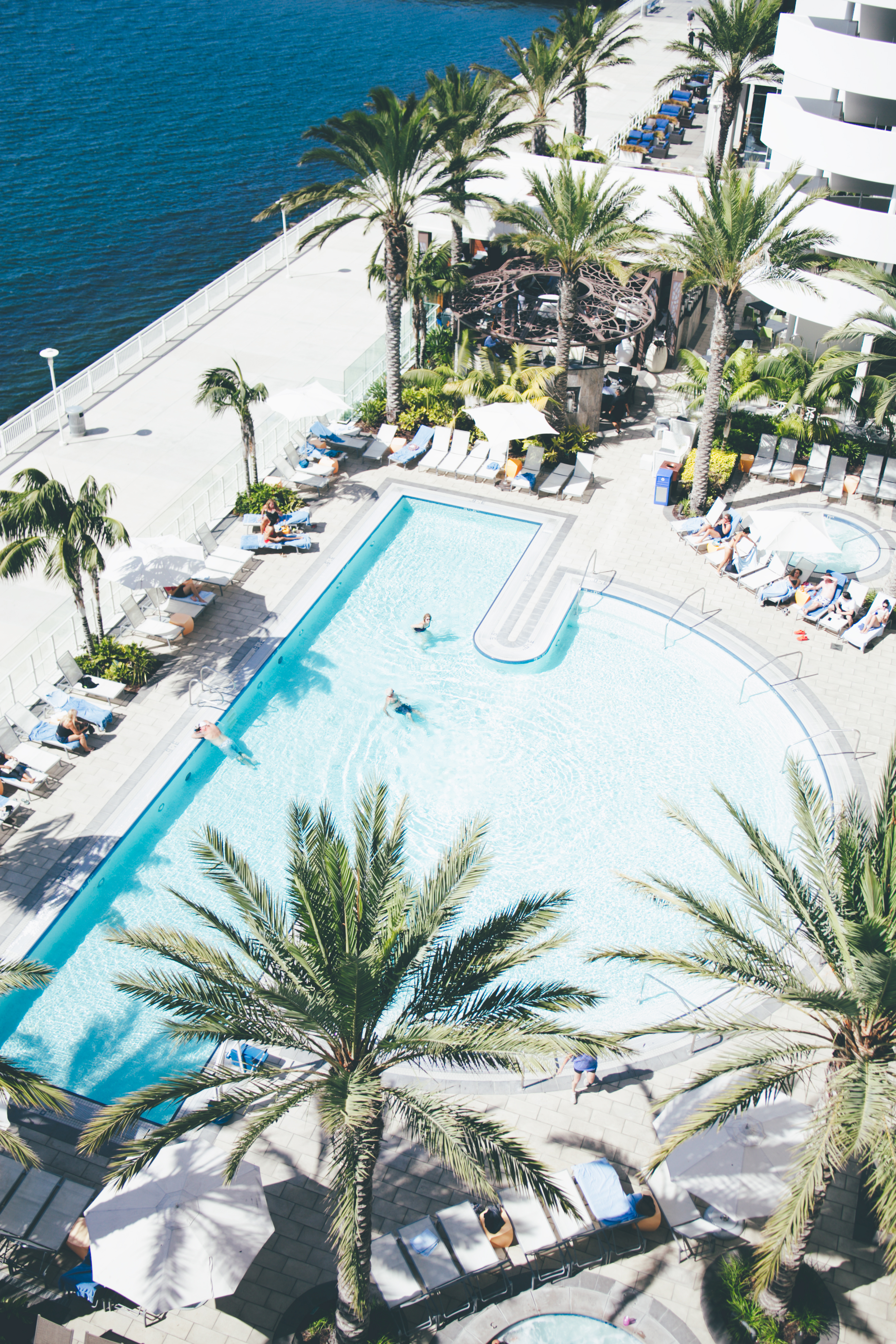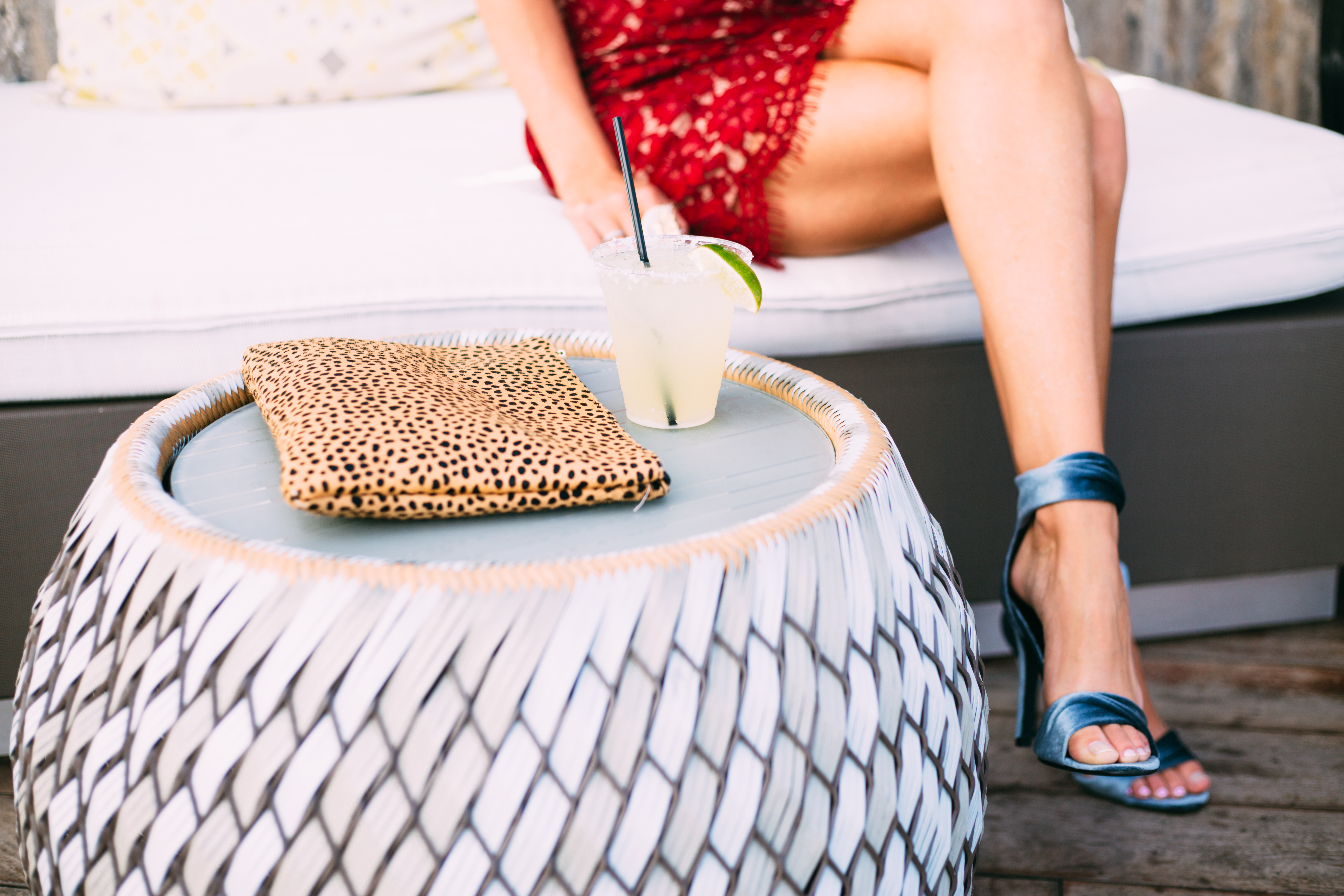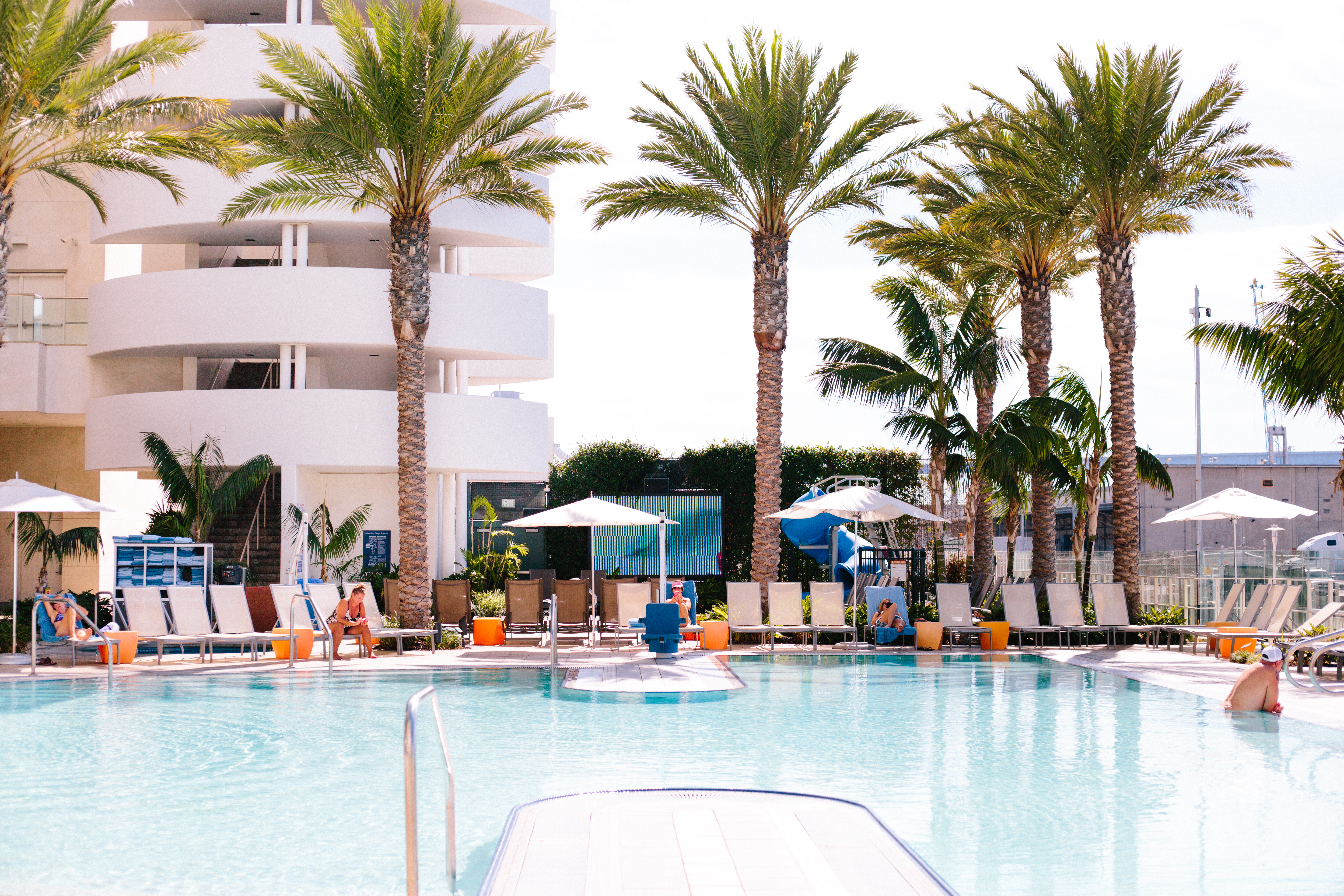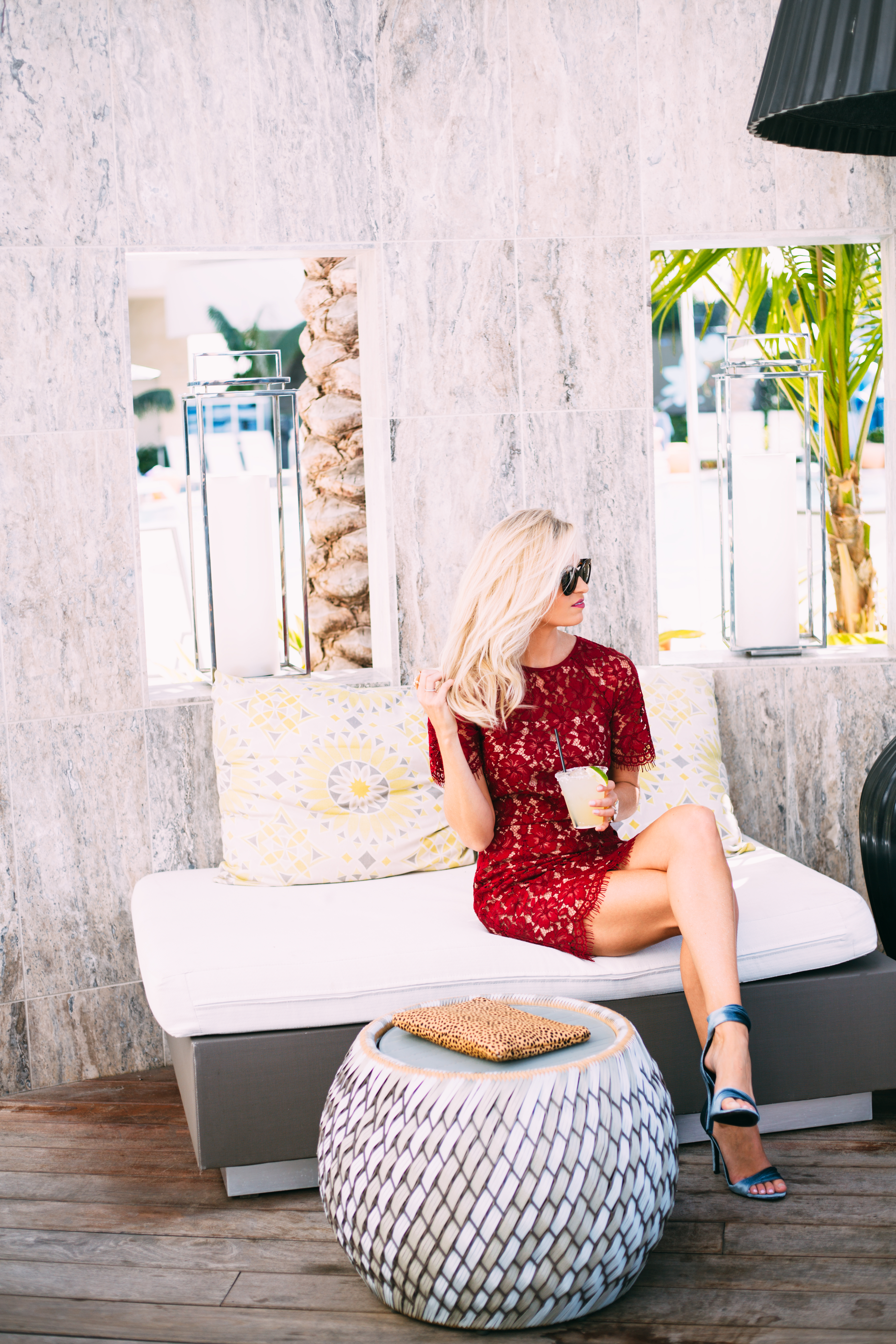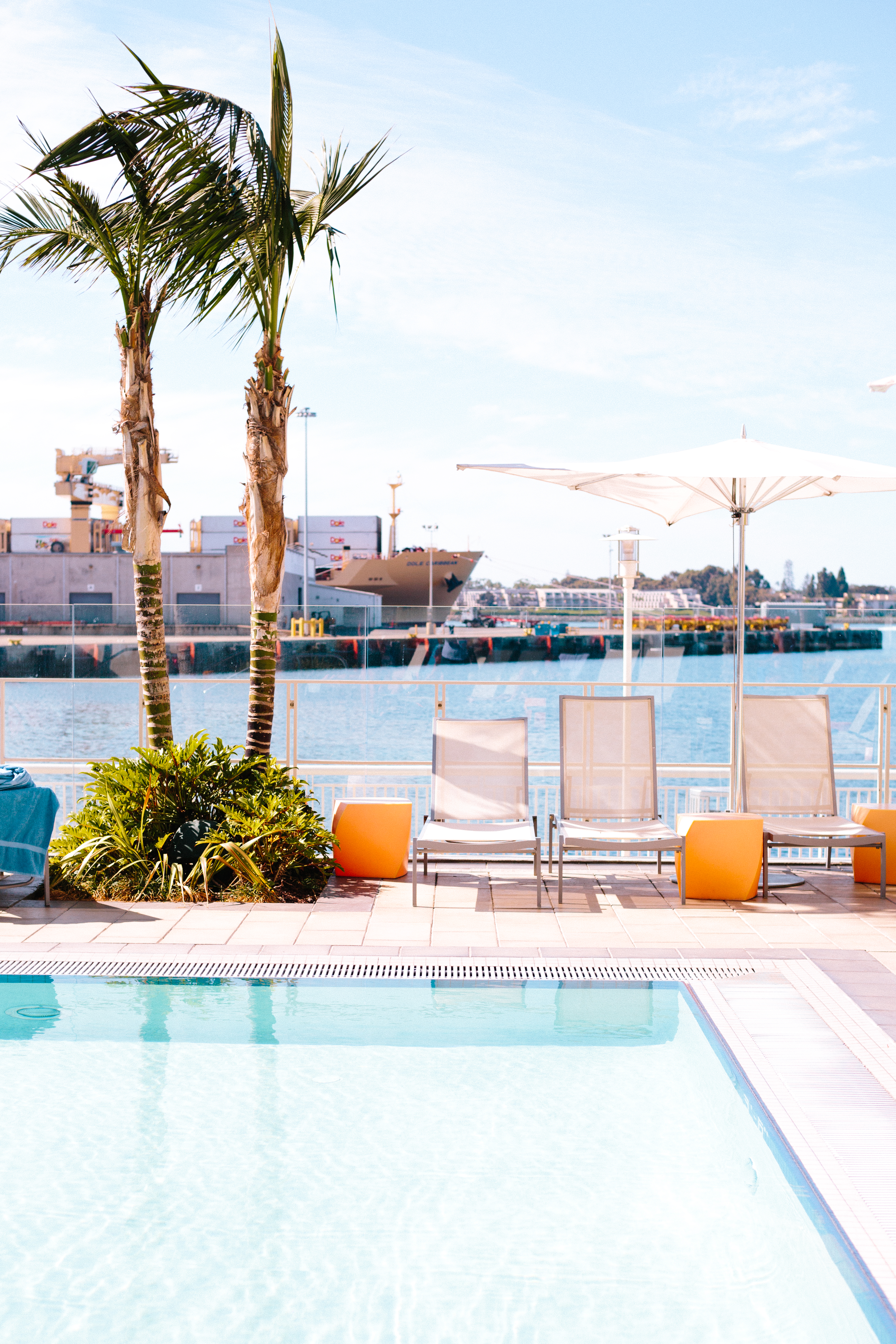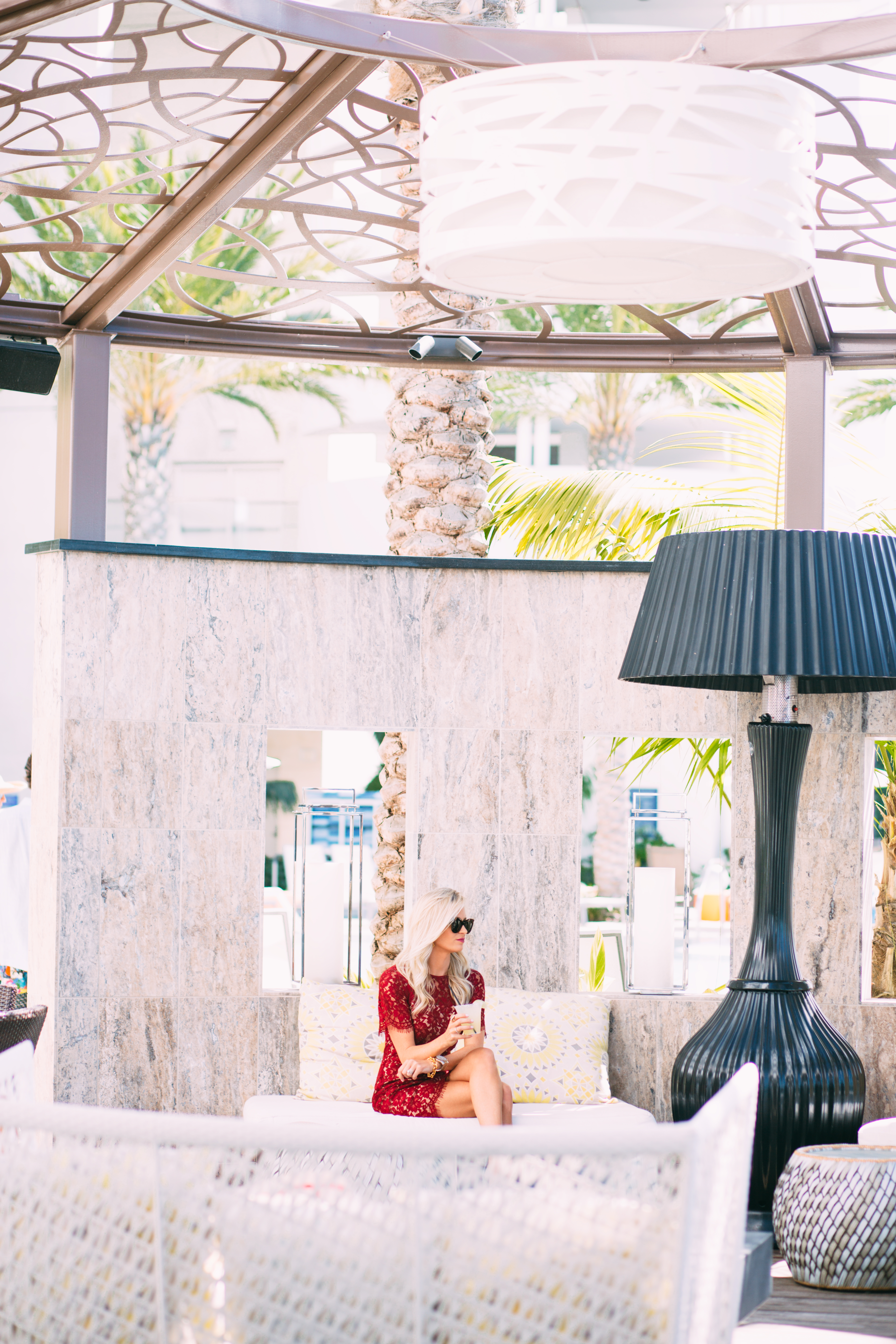 As far as things to see and do in San Diego, here are some of my highlights!
Coffee Shops/Café
Better Buzzed- There are a few locations but my favorite is the one in Encintas! It's a little north of SD prob 20 mins but it's a great beach town with tons of cute shops, bars and restaurants.
Cafe Gratitude- super cute inside, amazing tile floors totally IG worthy! Organic cafe but amazing coffee and smoothies.
Restaurants/Bars
El Camino- Such a fun place to go on a Friday/ Sat night. It's a Mexican restaurant with amazing food/atmosphere and drinks! Be sure to sit on the back patio, the planes fly right over the bar, it's an amazing time!
Game To Play- Each person takes turns, once you hear the rumble of the plane one person yells out the airline of the plane and everyone looks up as it flys over…if you are wrong…tequila shot! Plus 90's Rap DJ on Friday nights, he never disappoints!
Kitner Exchange- A block away from El Camino. Upstairs rooftop lounge, cozy sofas and faux fur blankets and amazing drinks. Be sure to try the Spicy Gallenger, it has a kick of spice and it's life changing!
Herringbone- If you're in La Jolla you HAVE to see this place even if you don't eat there the decor/vibe is 100% worth checking out. Do eat and grab a drink if you can, it's all amazing!
Urbn Pizza- best pizza you will have in your life! They have a few locations, my favorite is in North Park which is also a cool neighborhood to check out.
Herb & Wood- Amazing atmosphere and great drinks
Georges Rooftop- a must see/stop while in La Jolla! Be sure to valet park on the Main Street (on Prospect St) it's only $10 for the full day and parking is terrible around there. Grab a drink on the rooftop of George's (Bloody Mary's are great) catch the sunset from there if you can too!
The Local- good bar spot downtown with great food.
Crushed- Awesome place to drink and eat in Pacific Beach. The mimosa flights are a must! Spend some time walking around the town, great boutique shops!
To See/Do:
Visit the Seals in La Jolla 
Check out Torrey Pines (Torrey Pines Glider Point) – It's easy to park at, has stunning views, and you can also take the hike down to the beach below. Beware it's a nude beach!
Drive over to Coronado (great little afternoon on the island)
Catch the sunset at Sunset Cliffs