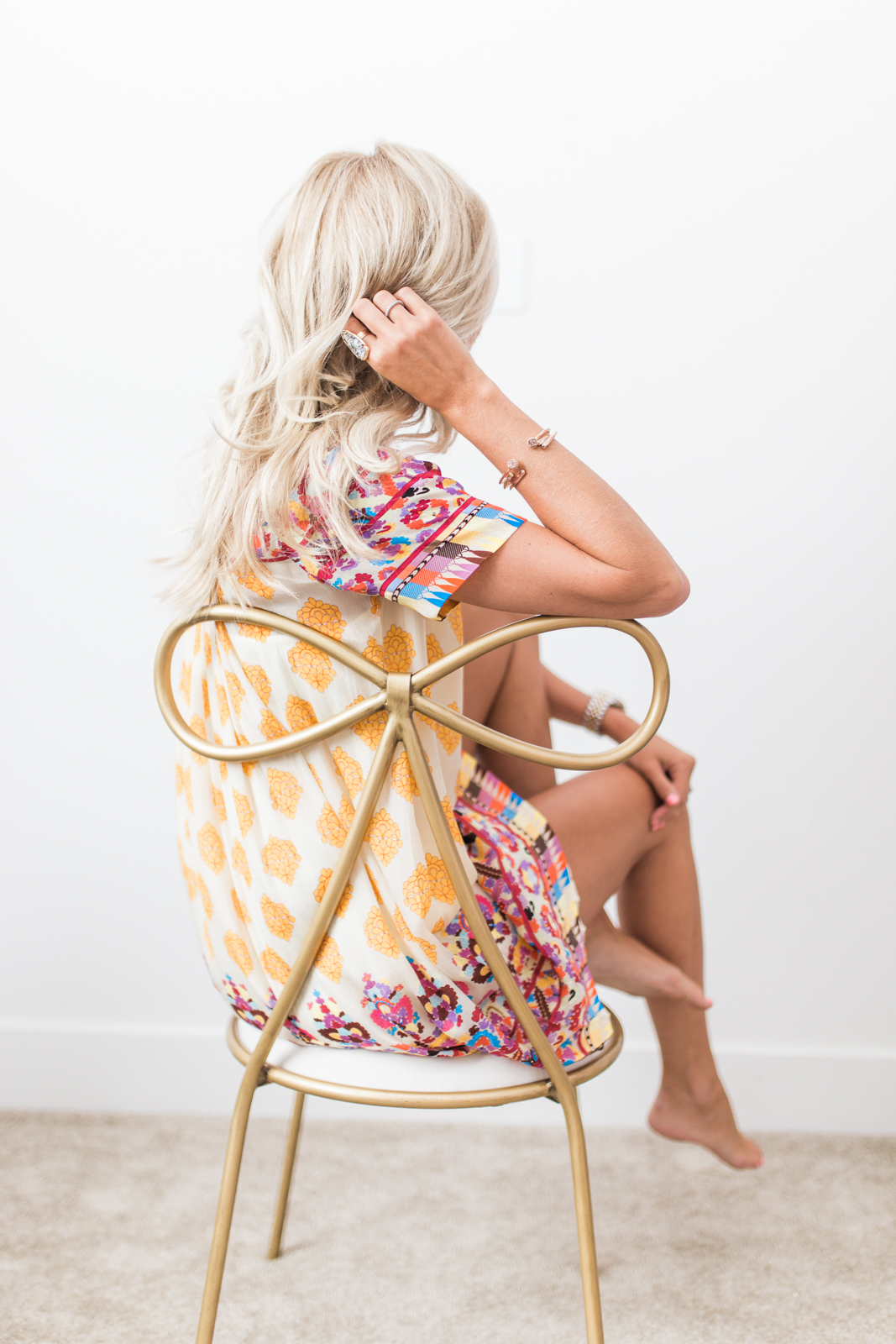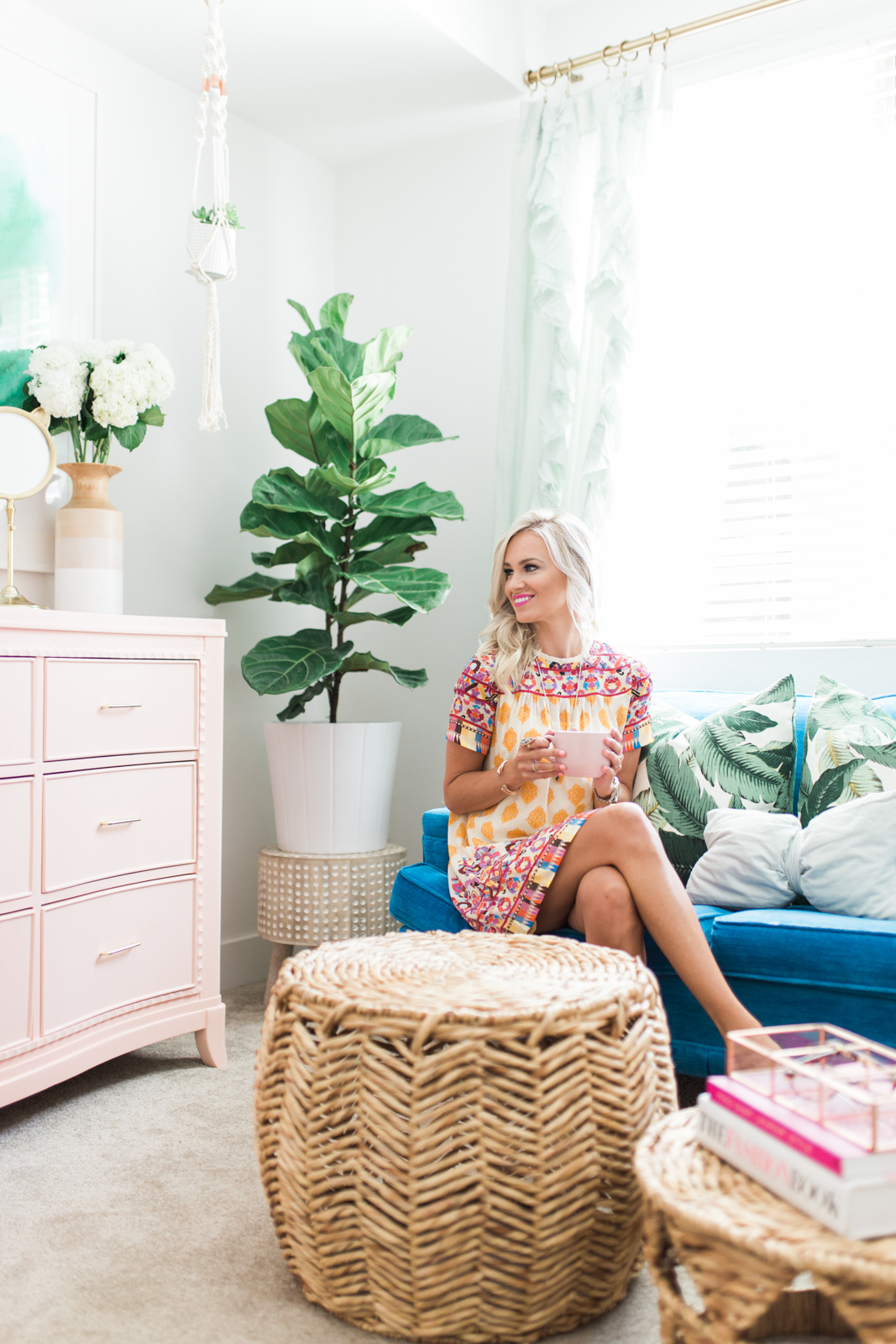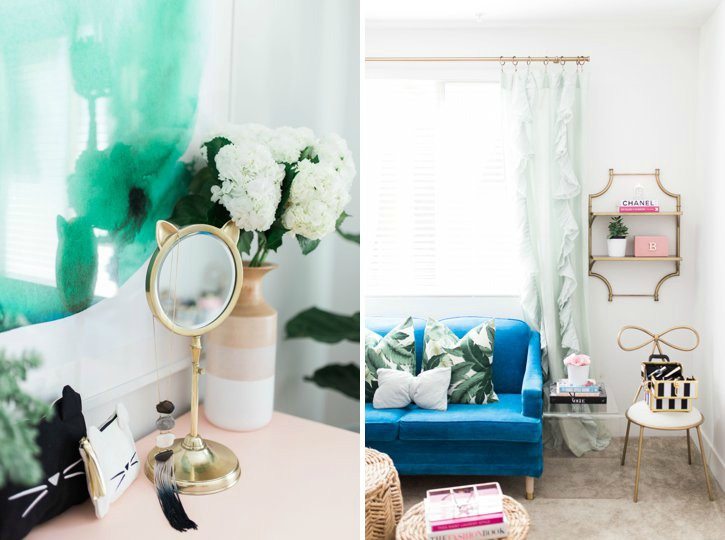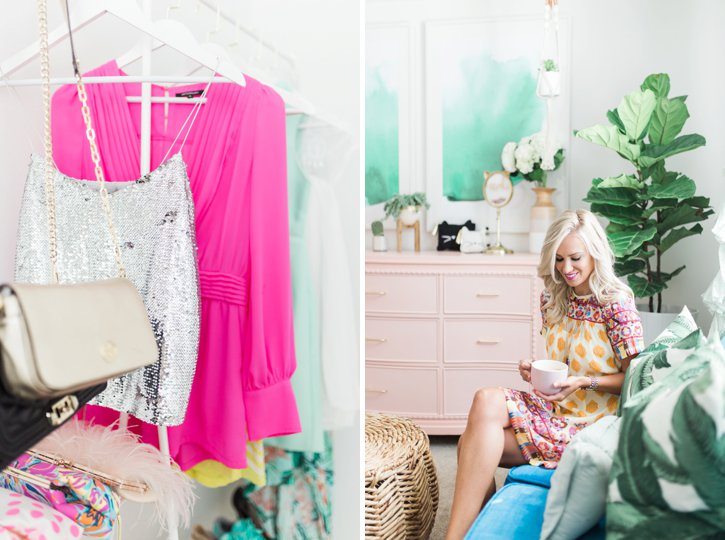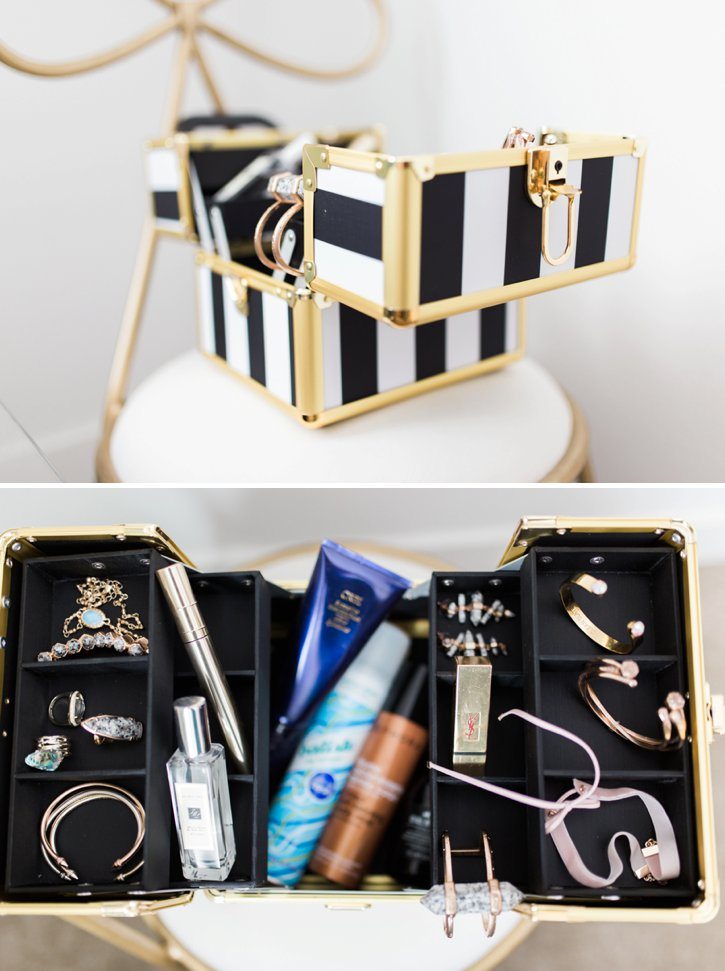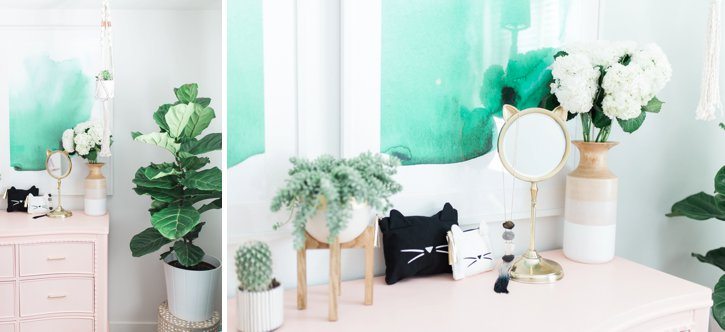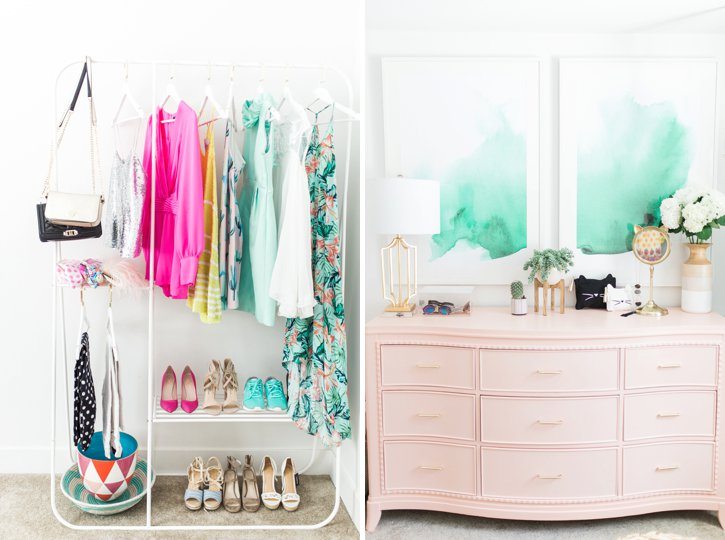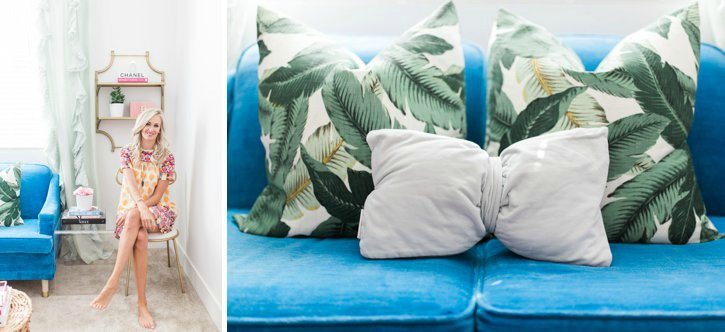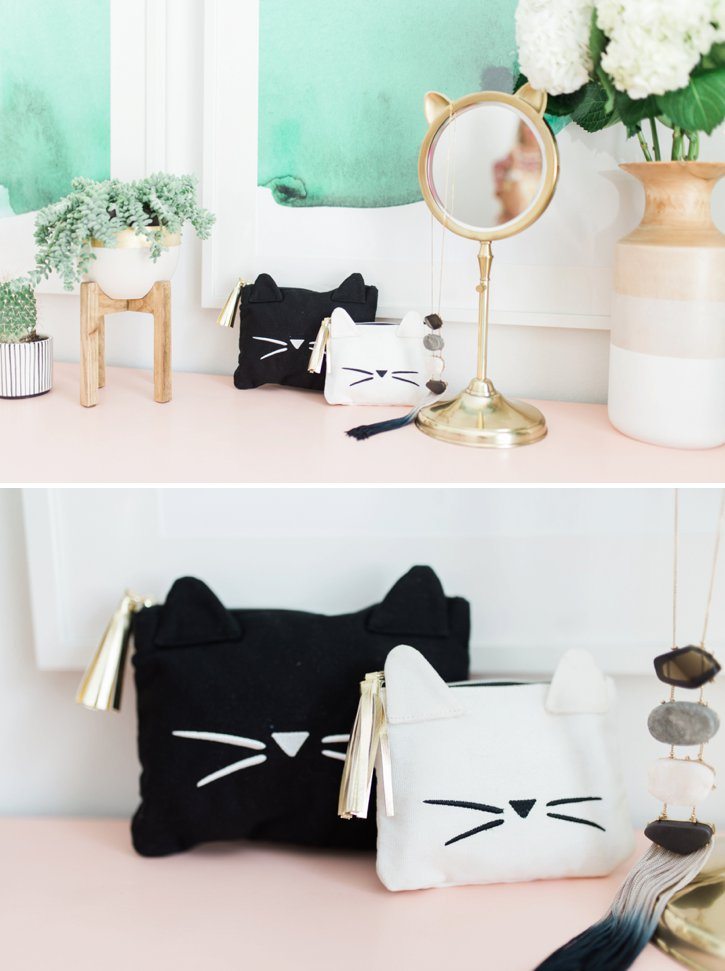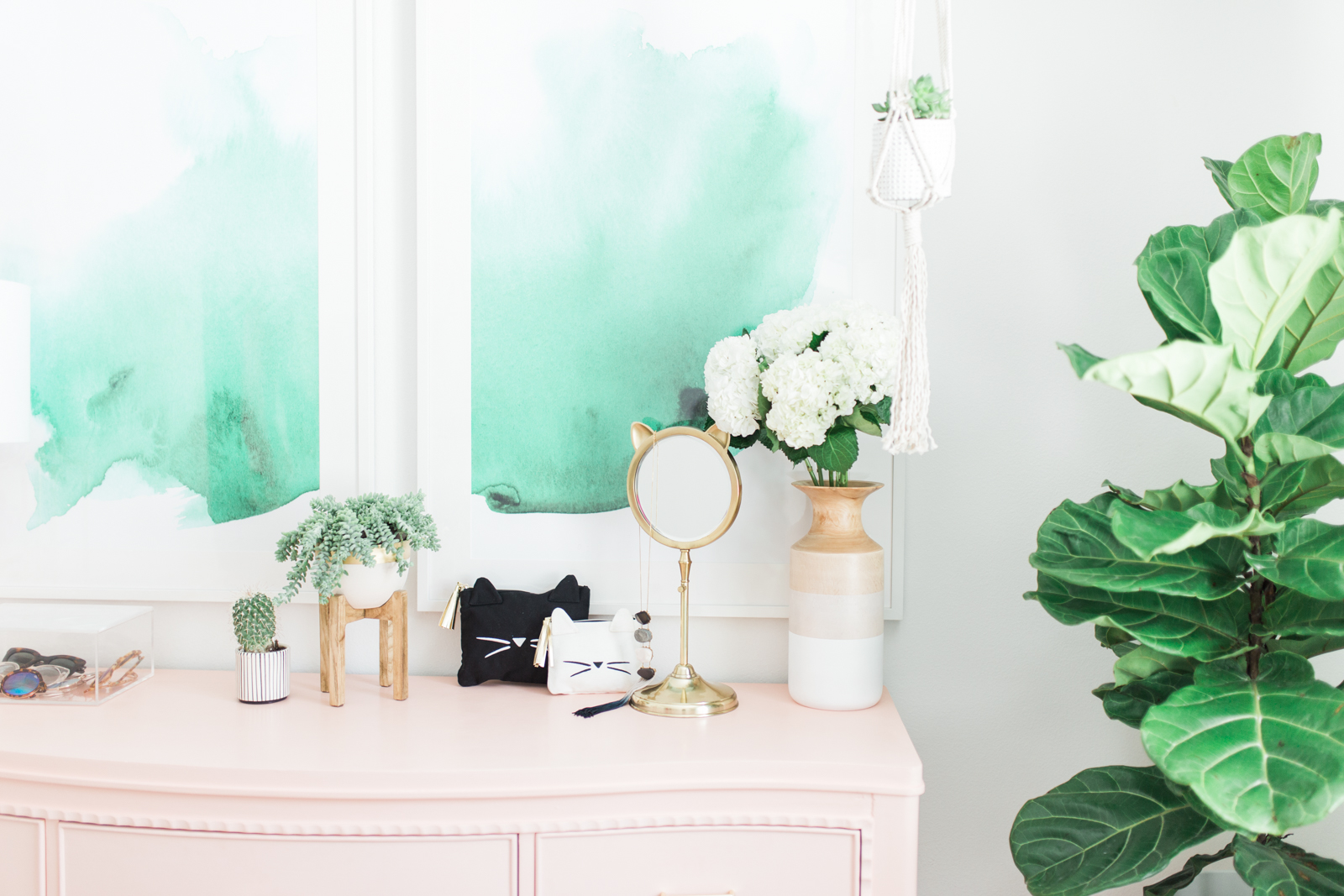 Photos: by Reality and Retrospect | Room Design: Bobette Carpenter
Outfit: Anthropologie Dress & Stone Necklace
Bow Chair: PB Teen c/o | Couch: Was my grandmother's, loving this option from Wayfair | Dresser: Goodwill (DIY project, Paint color is Glidden Peach Daiquiri + Chalk Powder mix from BB Frosch | Clothing Rack: Urban Outfitters | Palm Leaf Pillow Covers: Etsy c/o | Mint Bow Throw Pillow: PB Teen c/o |  Curtains: Anthropologie | Makeup Cat Mirror: PB Teen c/o | Planter: Urban Outfitters | Makeup Pouch: PB Teen c/o | Table Lamp: HomeGoods, similar option from Wayfair | Makeup Organizer: PB Teen c/o | Chanel Book Set: Amazon | Take The Scenic Route Macrame: PB Teen c/o | Water Color Mural:  Anewall Etsy c/o |  Custom Art Frame: Framebridge c/o | Wicker Tables: HomeGoods (Large baskets flipped upside down!)
I'm excited to partner with PB Teen to show you how I incorporated my favorite items into my home office. This bow chair was love at first sight, it is by far my favorite detail in my space. I love everything about the Emily & Meritt collection, including this wall shelf, canopy bed and I'm thinking I may also need this matching mirror. PB Teen offers so many great items, and the best news is…it's not just for teens! What's your favorite PB Teen collection, have you seen the new Lennon & Maisy collection?!!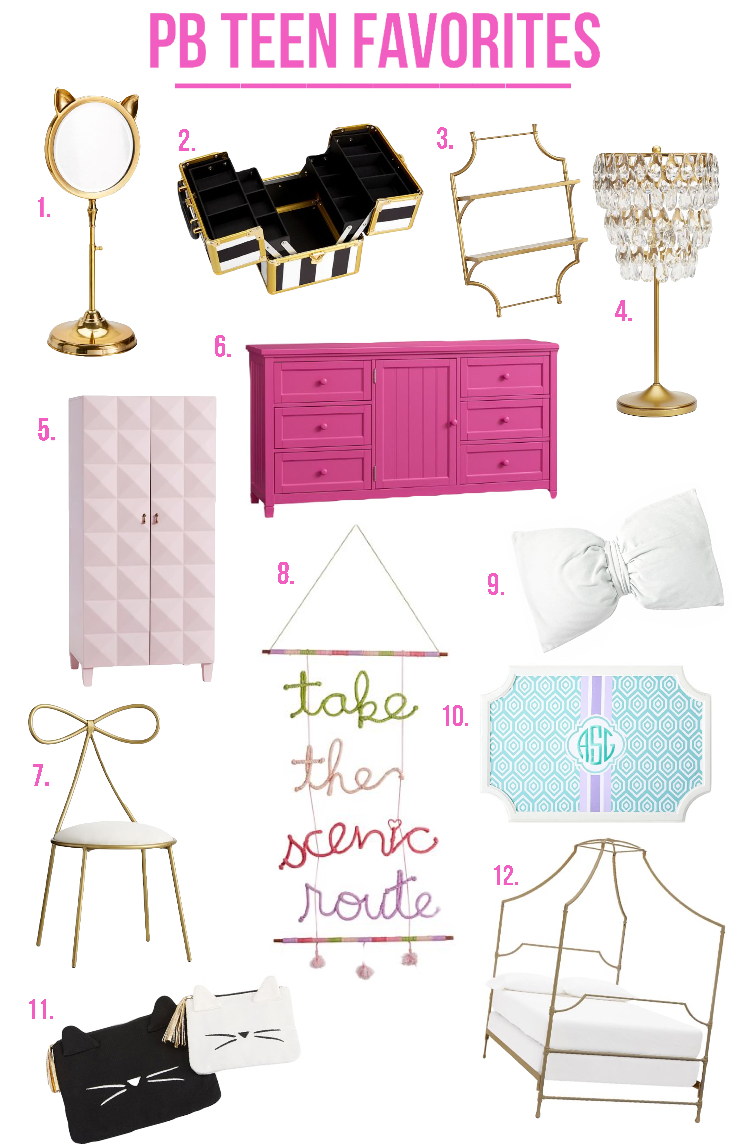 1. Emily & Meritt Desk Mirror
2. Emily & Meritt Makeup Organizer
5. Emily & Meritt Stud Armoire
8. Take The Scenic Route Macrame
9. Emily & Meritt Bow Throw Pillow
11. Emily & Meritt Cat Shape Pouch Set
12. Gold Canopy Bed

Last week I was able to help host the grand opening of the new PB Teen Pop-Up Shop here in San Diego! It was a fun morning filled with DIY flower crowns, music, yummy treats, new friends and shopping! If you're in the local area be sure to swing by the new PB Teen at the UTC Mall, so much cuteness!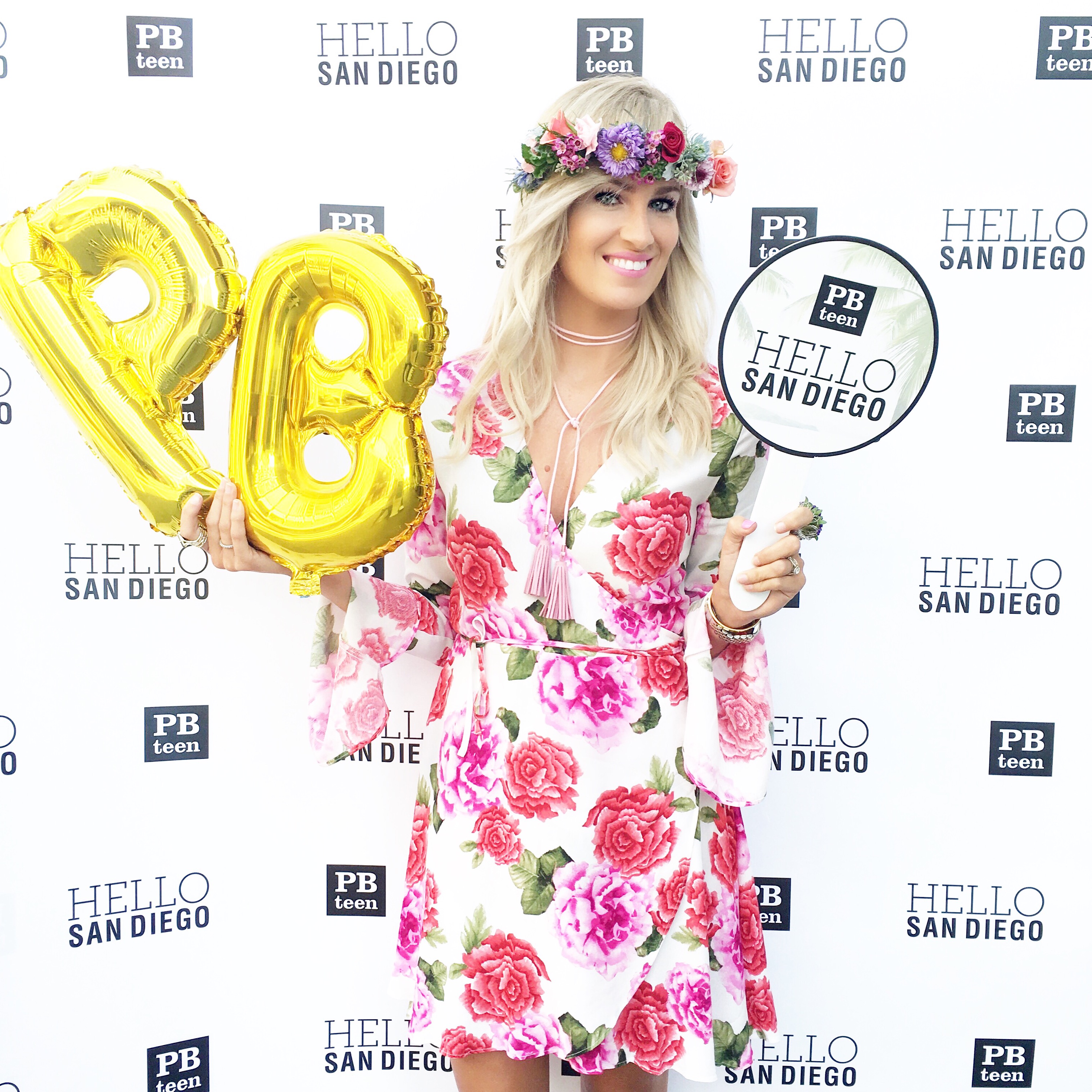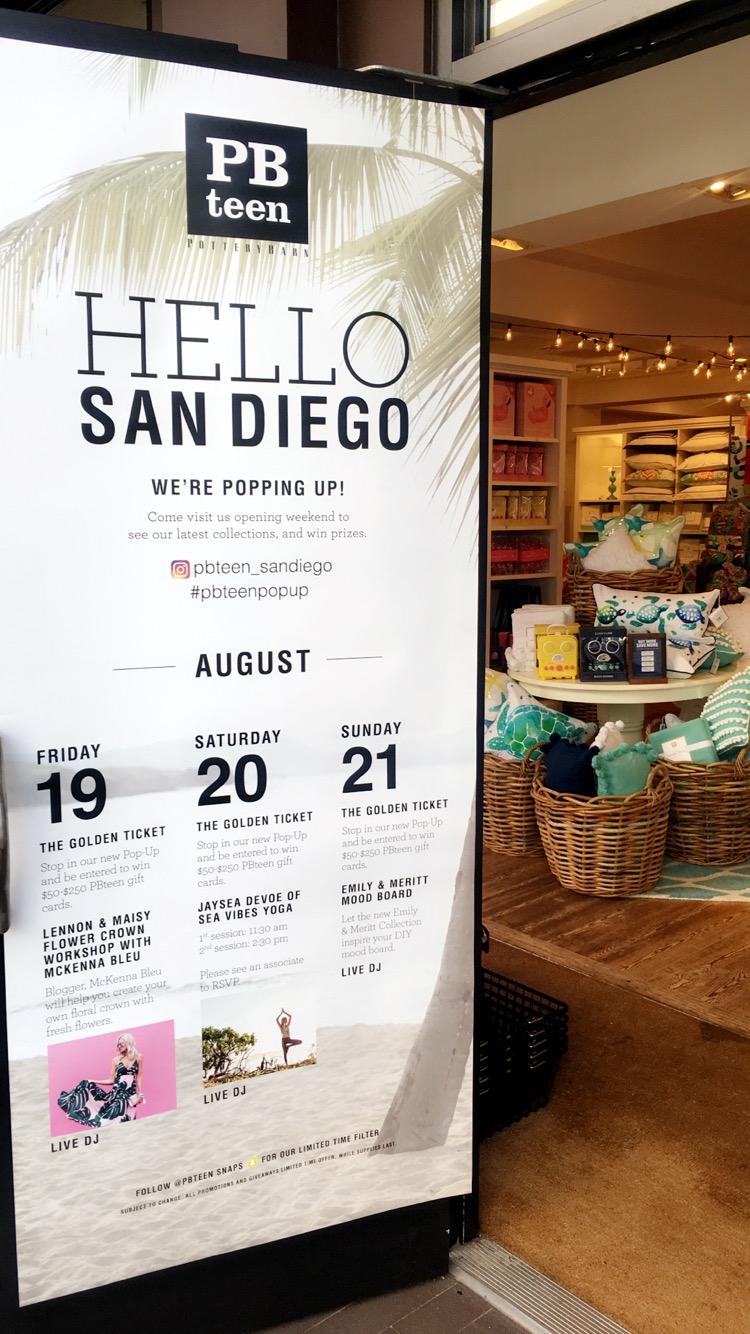 Photos by Scott Lorenzen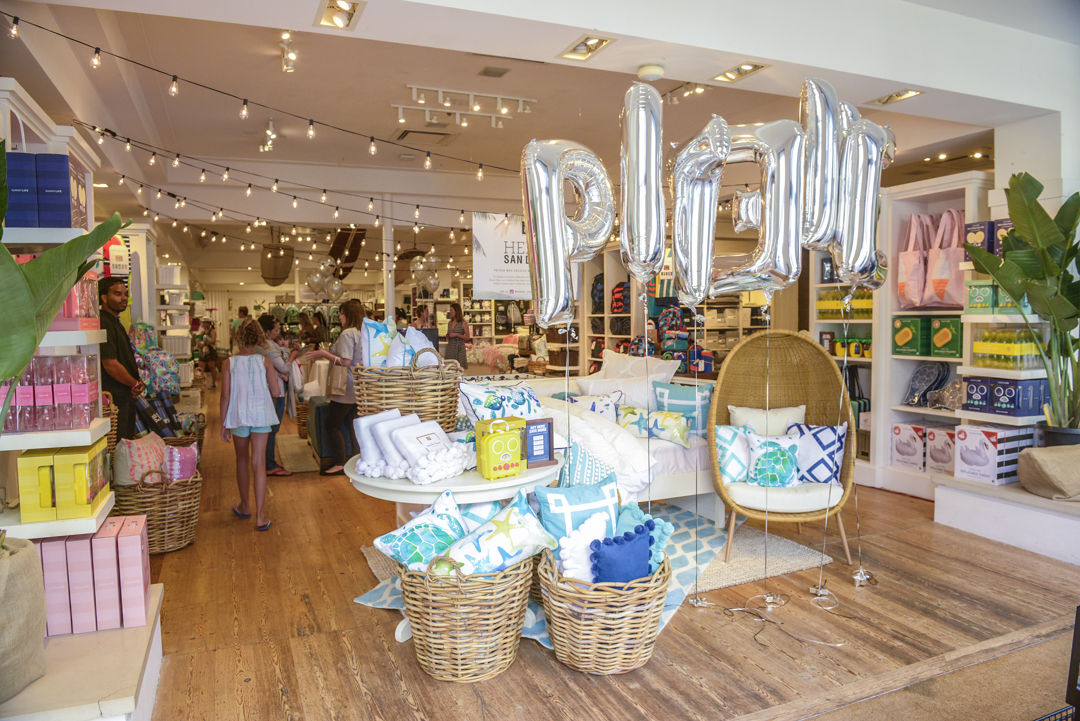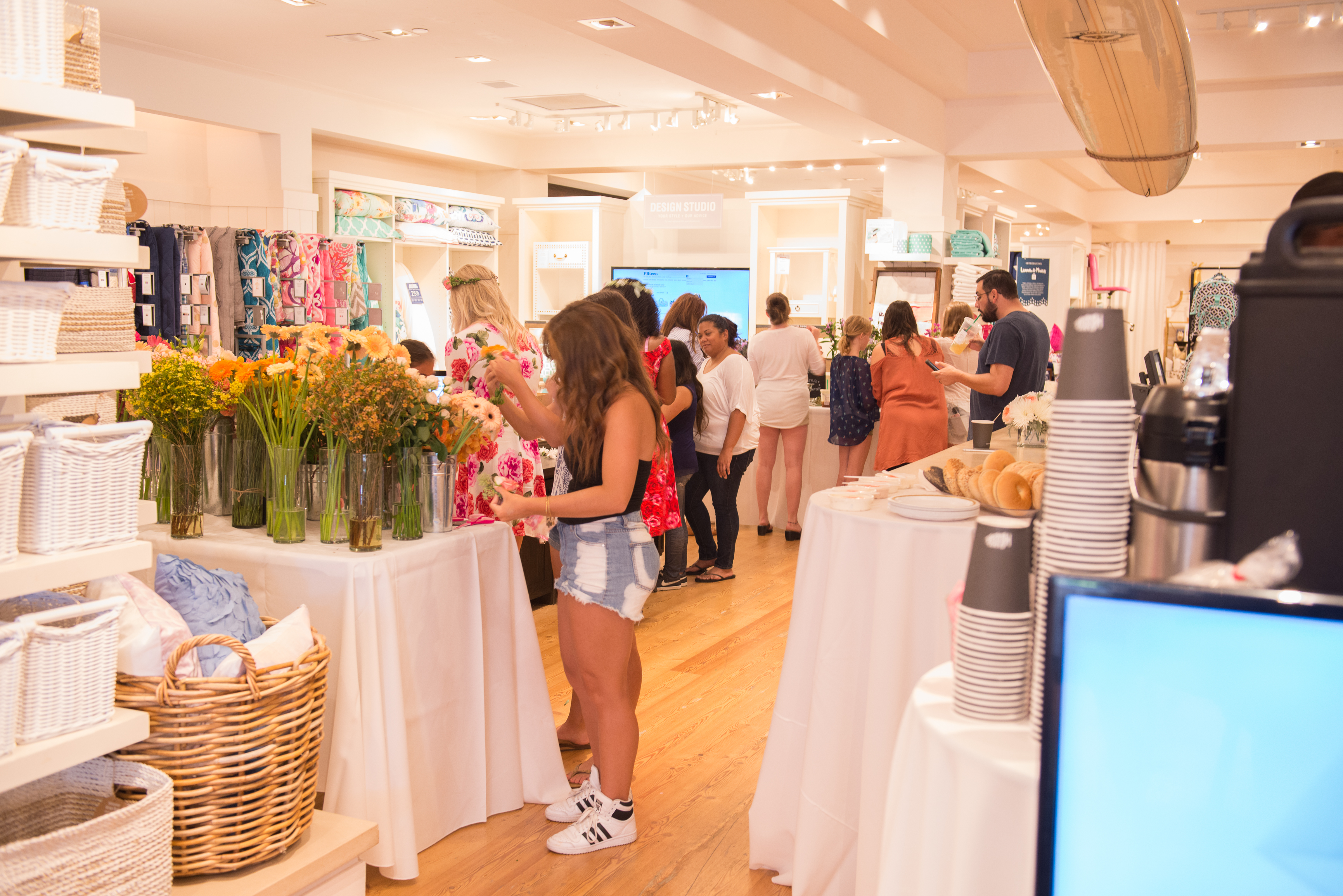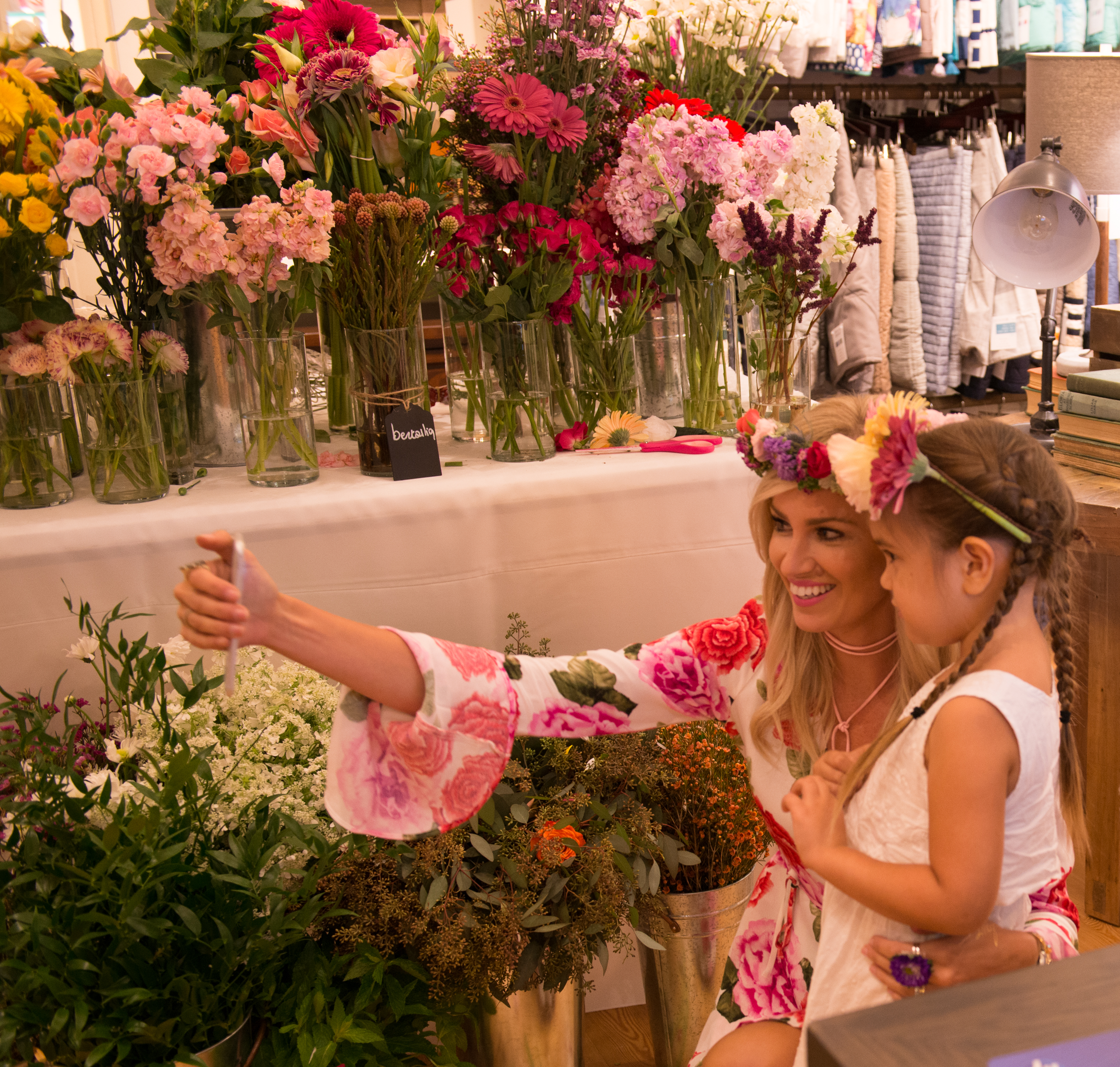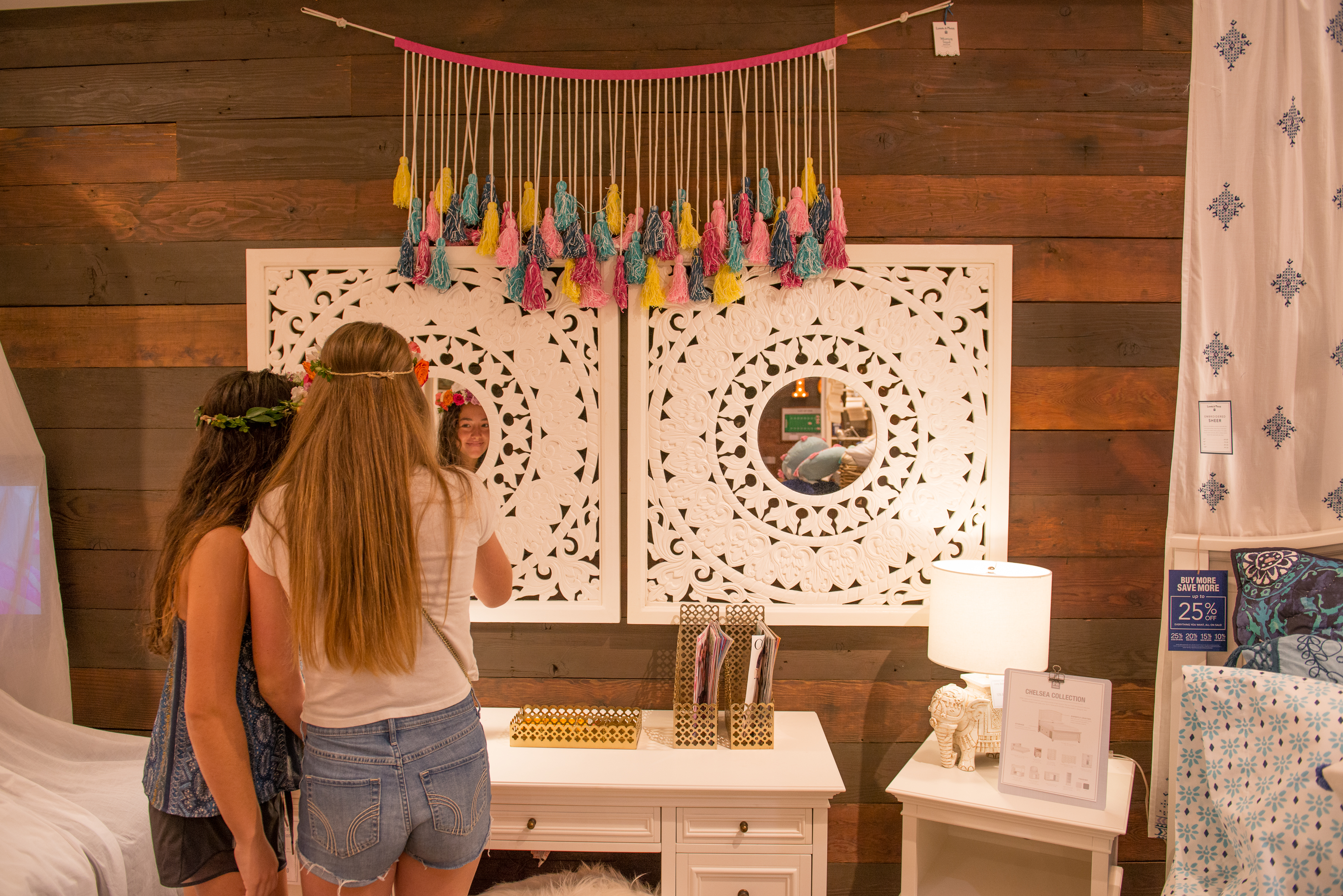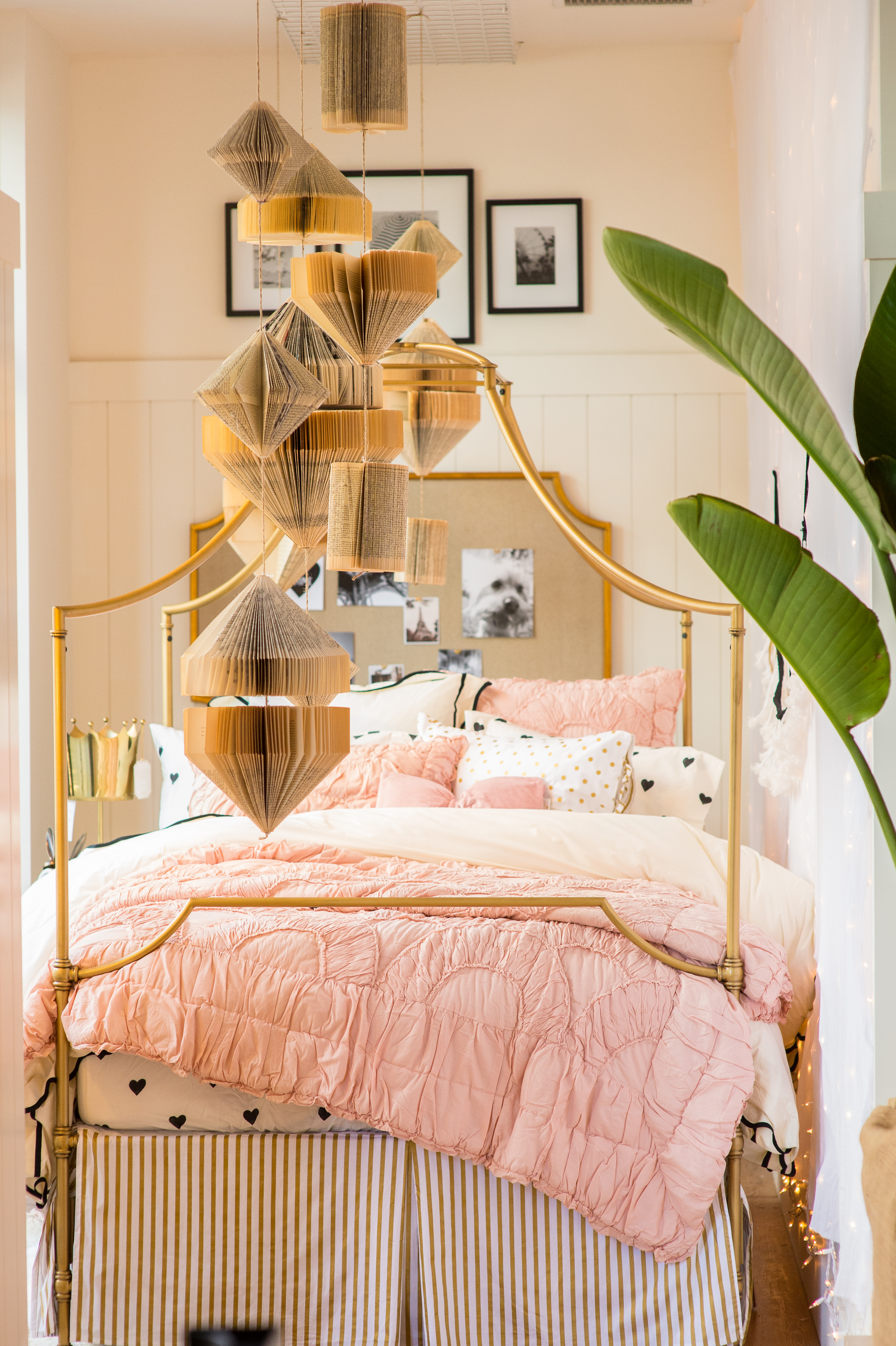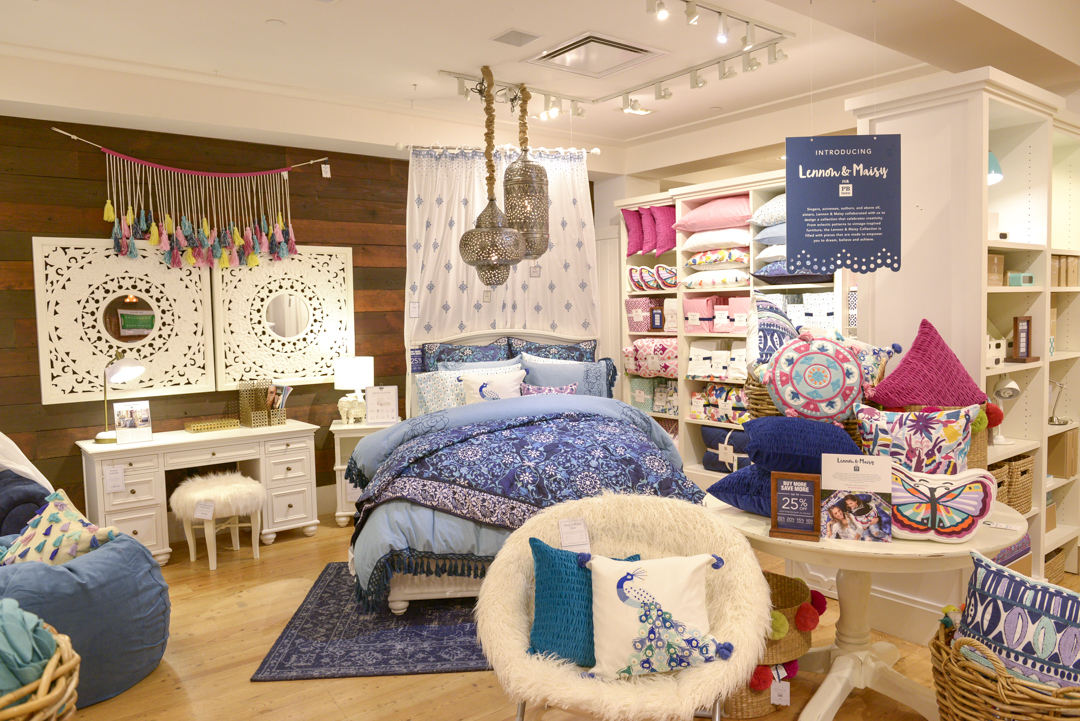 Thanks to PB Teen for sponsoring this post.