Photography: Stacy Bauer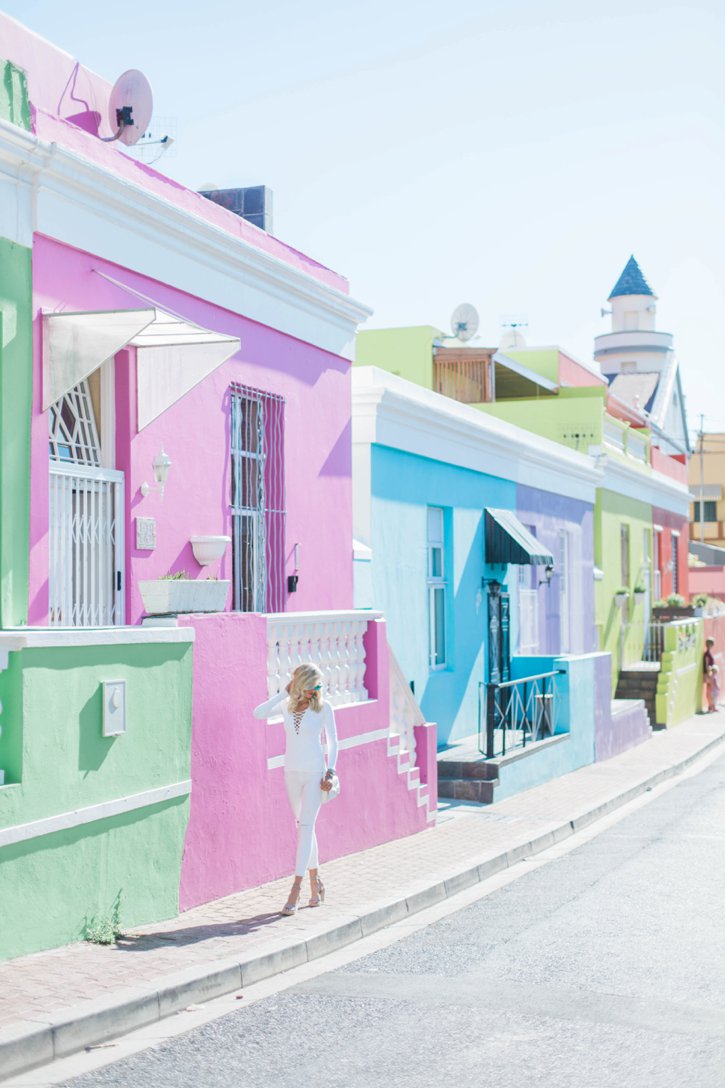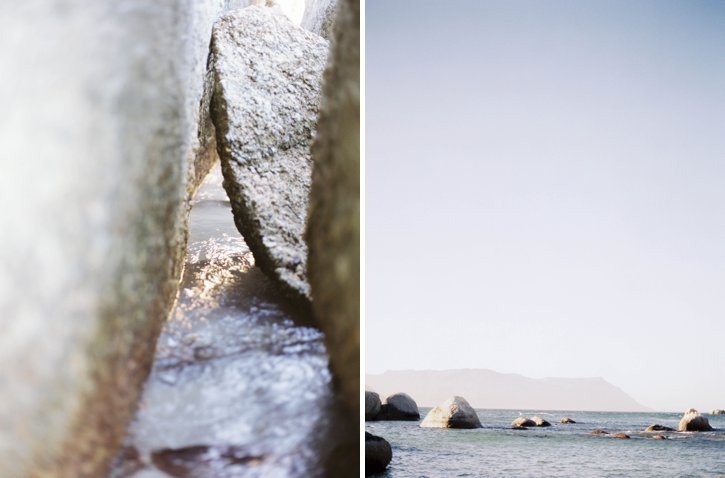 Cape Town – gosh if I could pack up my bags and make this magical
place home, there would be no turning back. Cape Town is a place that
speaks to your soul. Leaving me with ALL the good feelings!
From the colorful village of Bo-Kaap, the incredible views on top of
Table Mountain to the beautiful beaches on the coast. Cape Town truly
captures every walk of life and offers something fun for everyone in
your group!
Lodging:
We stayed at the charming boutique, More Quarters. It's located in the
heart of Cape Town, just a few miles away from the scenic waterfront.
From the second we stepped foot in the door, we fell in love with this
place! The staff welcomed us with open arms, gave us an overview of
the property and the local area, provided restaurant recommendations,
and subsequently booked our reservations. On top of that, they were
able to book a personal tour guide to show us around the area for a
full day since we opted not to rent a car – this was a major highlight of
our trip and I highly suggest using a guide! More details on this later…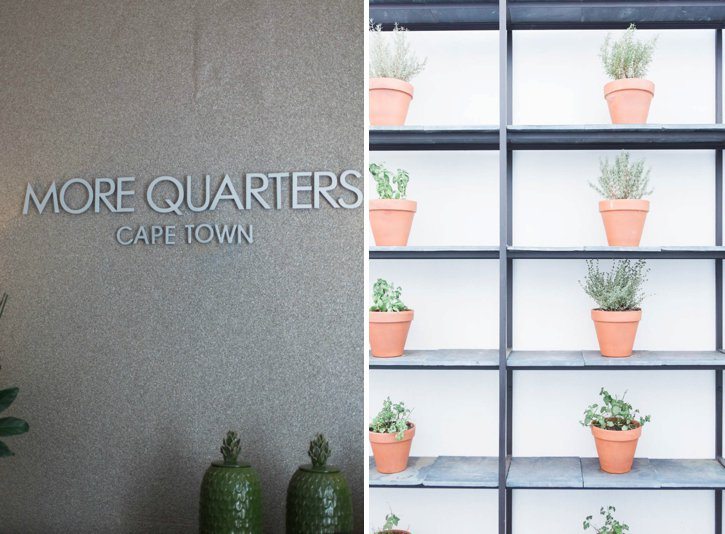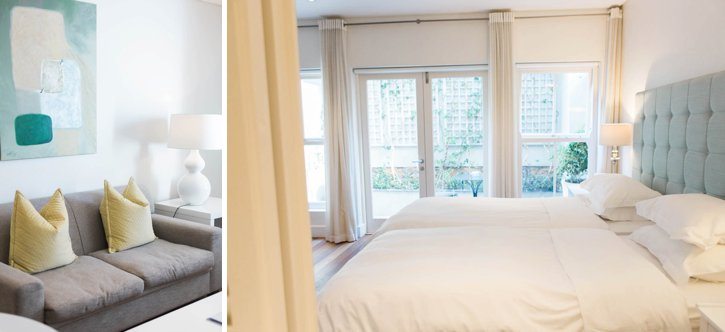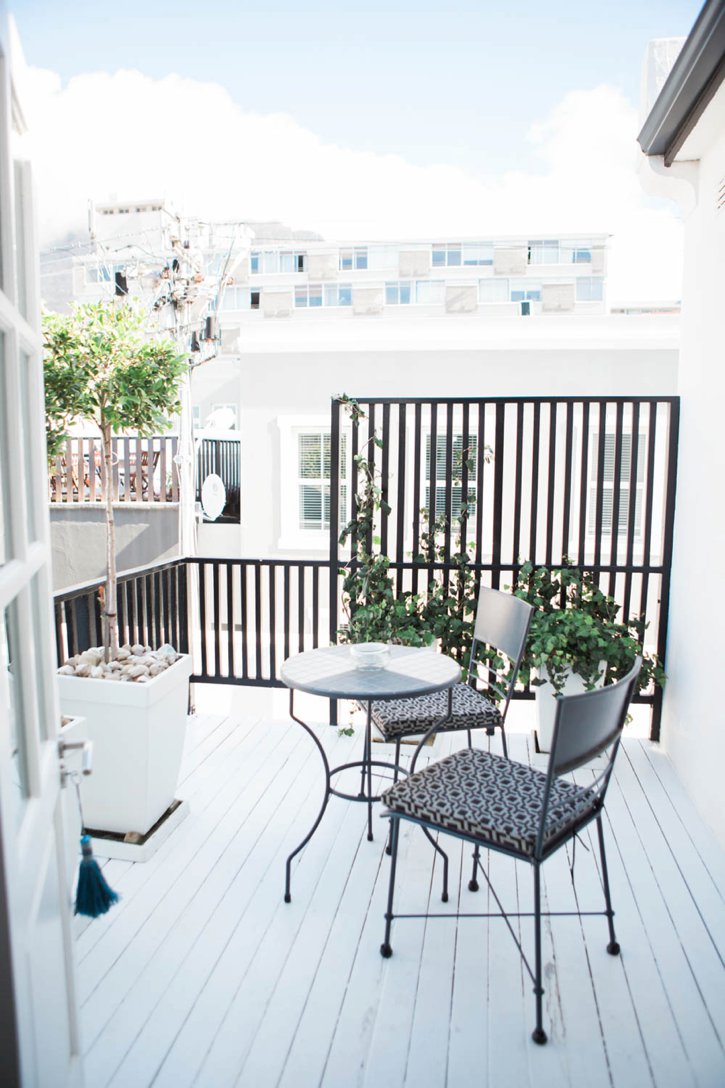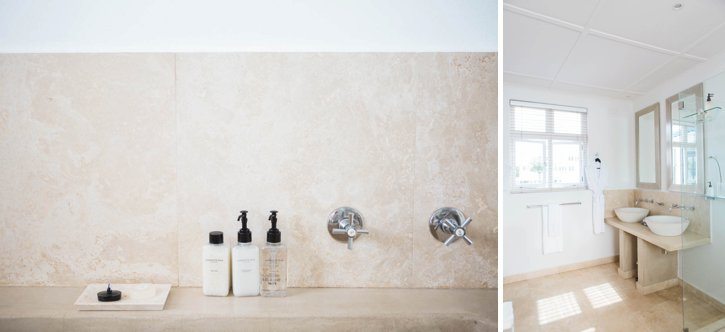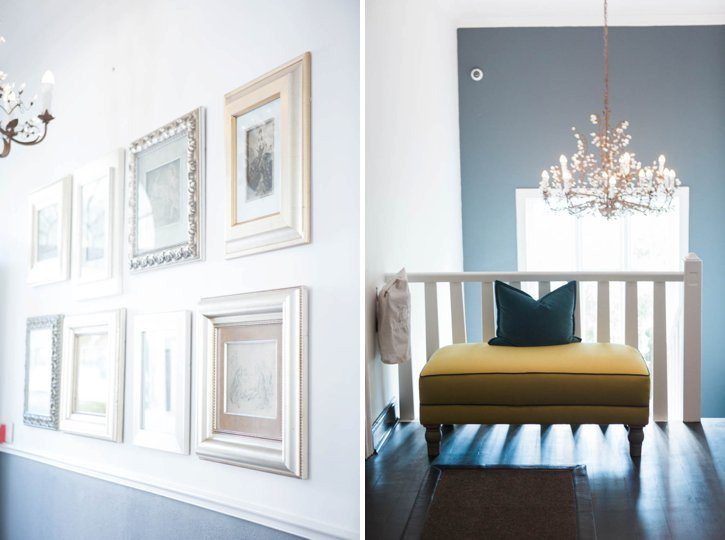 Our rooms were apartment-style; we had our own kitchen and dinning
area outside of our bedroom. It was super spacious, had beautiful
natural light, and… our own private terrace! Having Cape Cadogan
(More Quarters' sister hotel) just across the cobblestone walkway was
excellent; we were were able to enjoy both properties for the cost of
one. Cape Cadogan is equally as beautiful and it had a wonderful pool
area.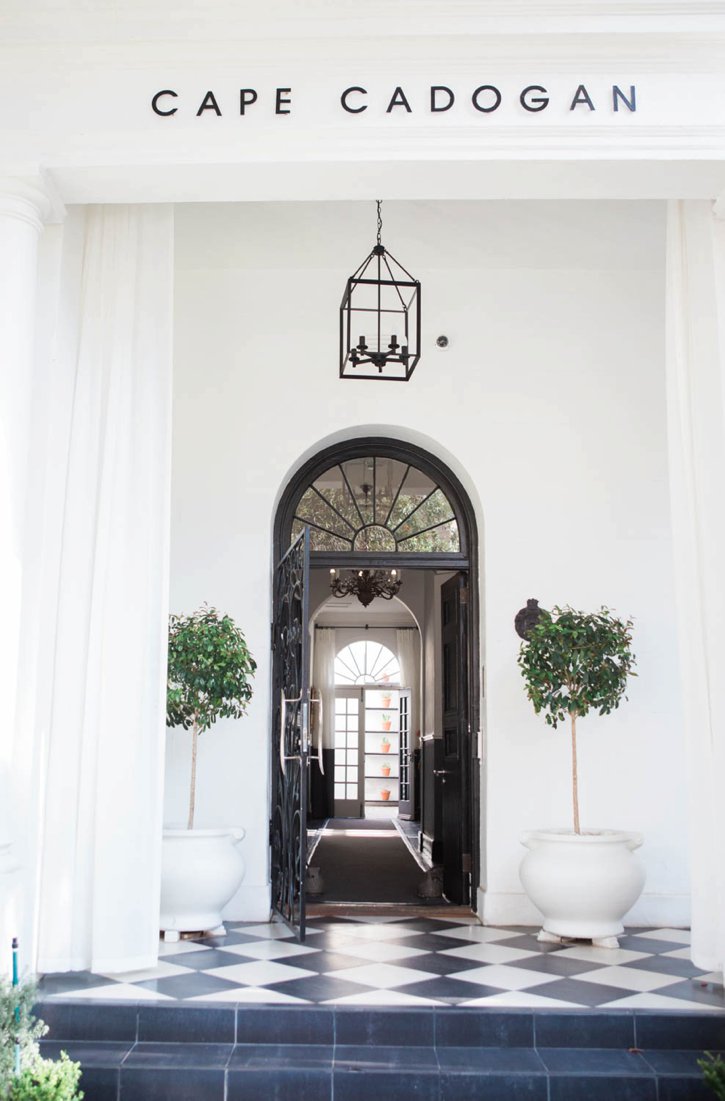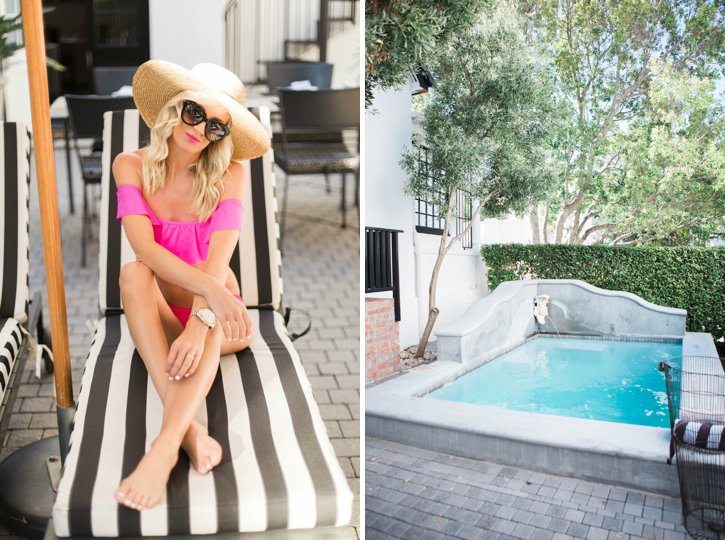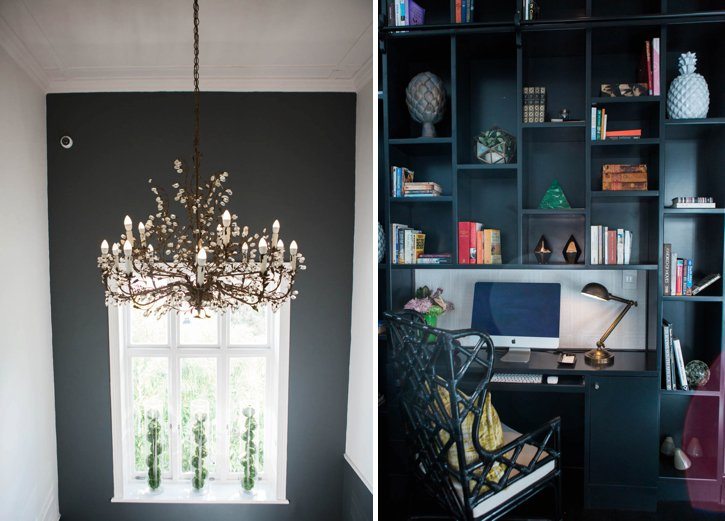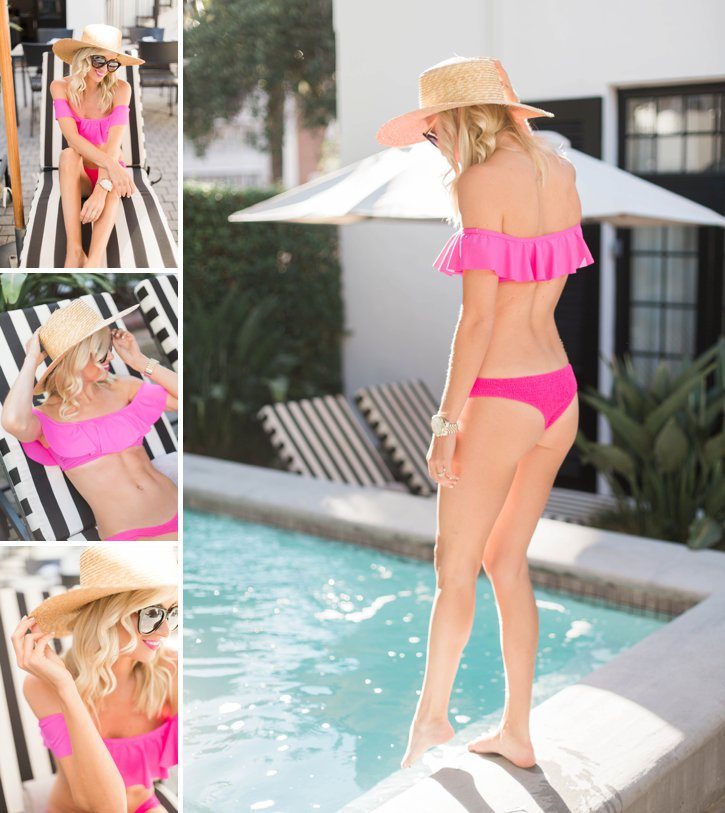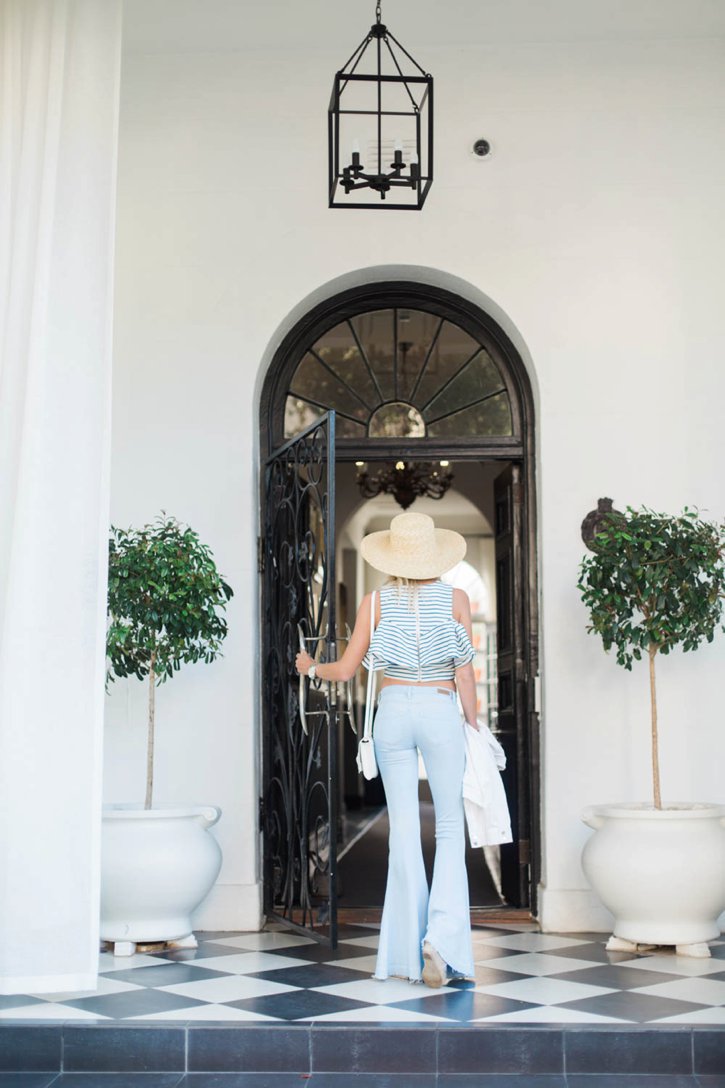 What to See/Do:
Where do I start?! When I travel, I like to cover ground! I want to see
and do everything I can. It's not always the most relaxing, but I'm all
about adventure and wouldn't have it any other way! Here are my
highlights:
Bo-Kapp:
This is where unicorns, mermaids, and the happiest people
on earth live! Seriously look at this place; it's my dream neighborhood
– look at all this color!!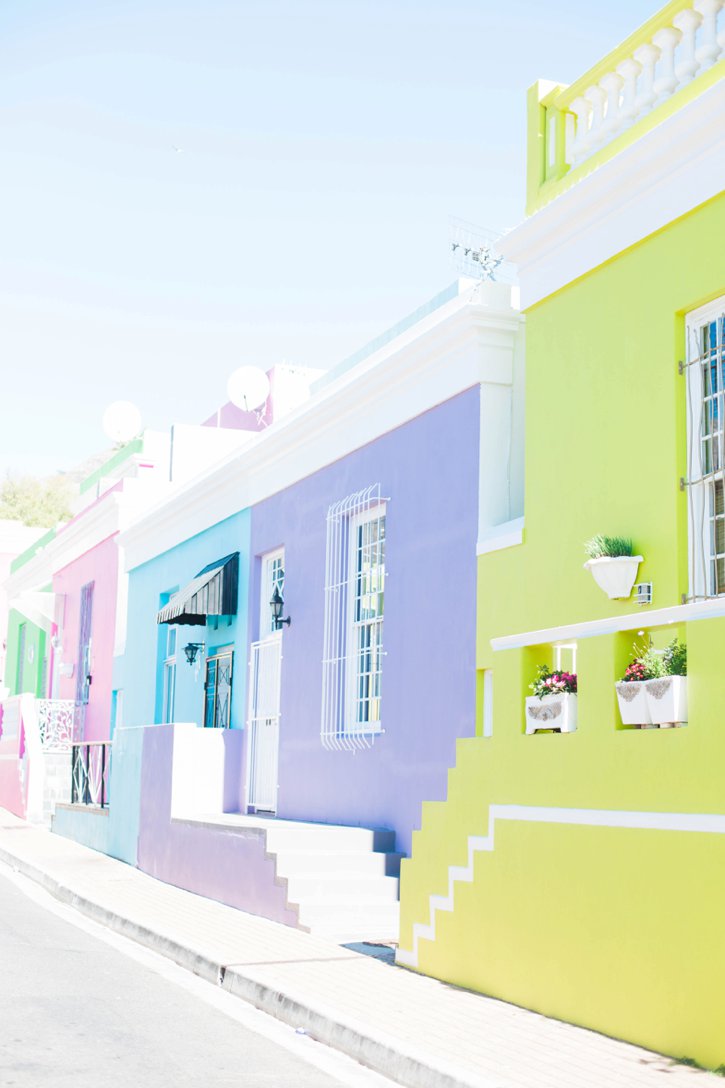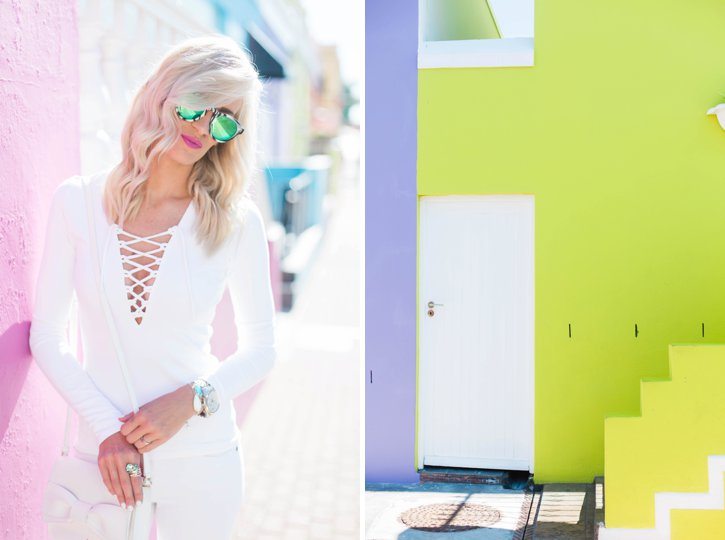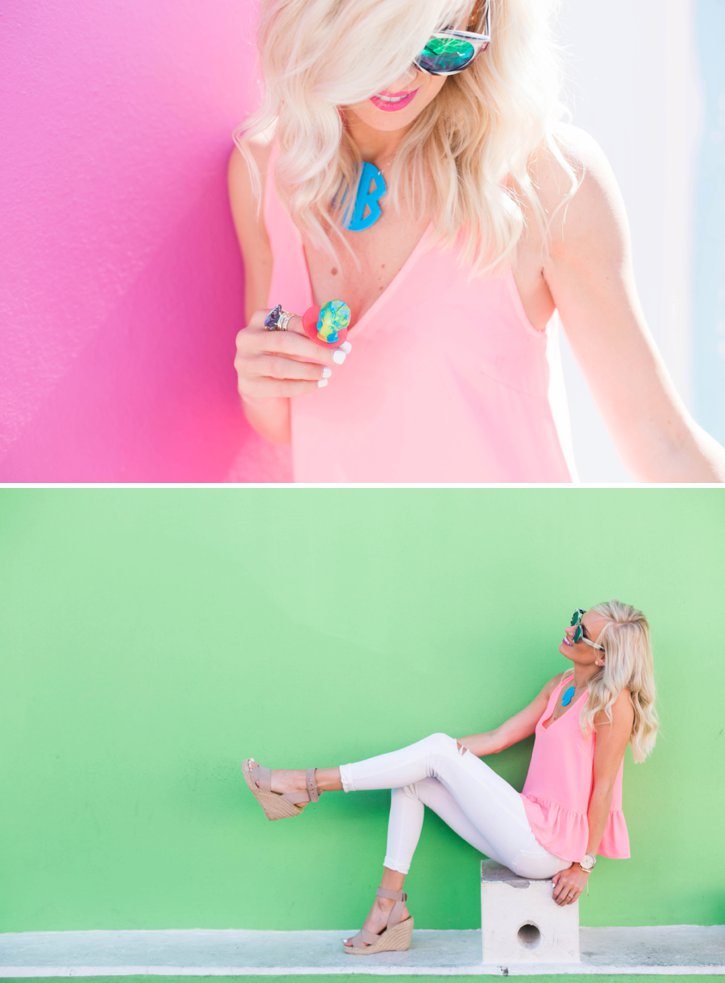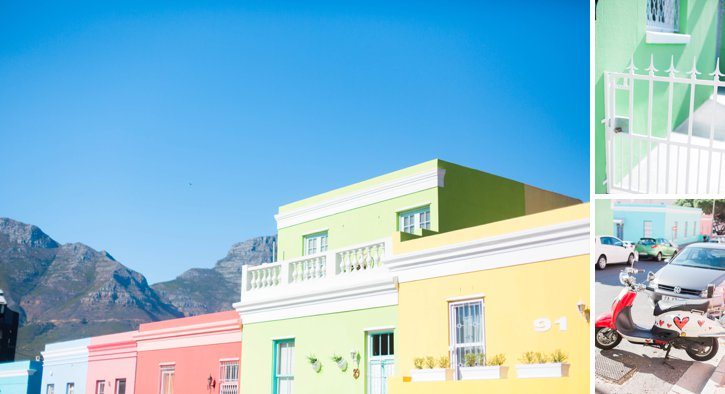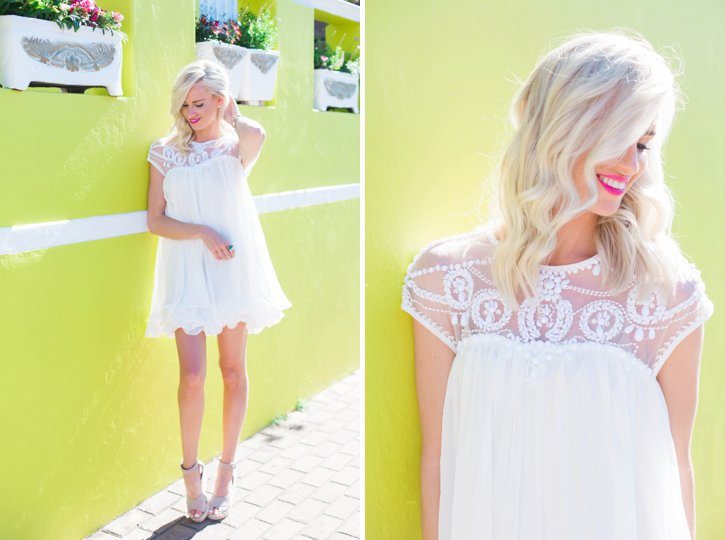 Table Mountain:
Depending on your motivation or fitness level, you can
either make the treacherous hike to the top of the mountain or enjoy a
nice cable cart ride. Can you guess what I chose?! Ha, seriously, I love
adventure, but I'm not that motivated…cable cart it was! Warning: if
you are a little nervous of heights, beware. Even riding in this cable
cart had me feeling a little weak in the knees. This is coming from the
girl who's all about standing on the edge of the cliff for that perfect IG
pic! #bloggerproblems. If this sounds a little scary, I recommend
standing in the center of the cart, and try not to look out. You will be
just fine and it's completely safe. It's worth it. The view from the top
of Table Mountain is truly breathtaking; I can promise you that. We
caught it on a clear day and were able to see most of Cape Town. Also,
the water is the most magical shade of blue. One suggestion:
buy/print your tickets online ahead of time to avoid the line!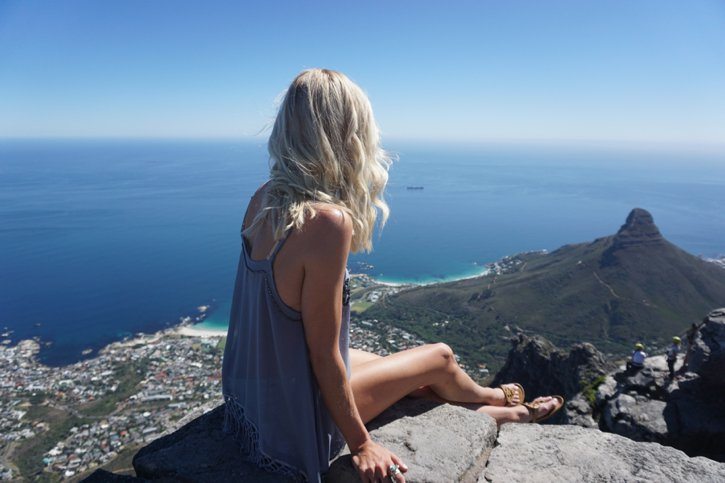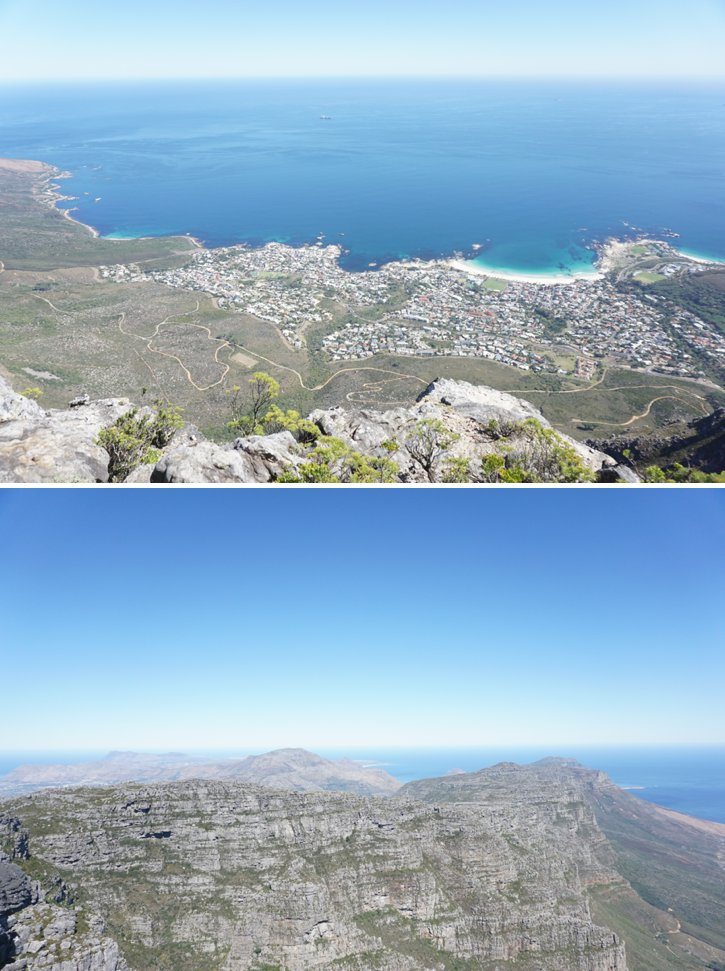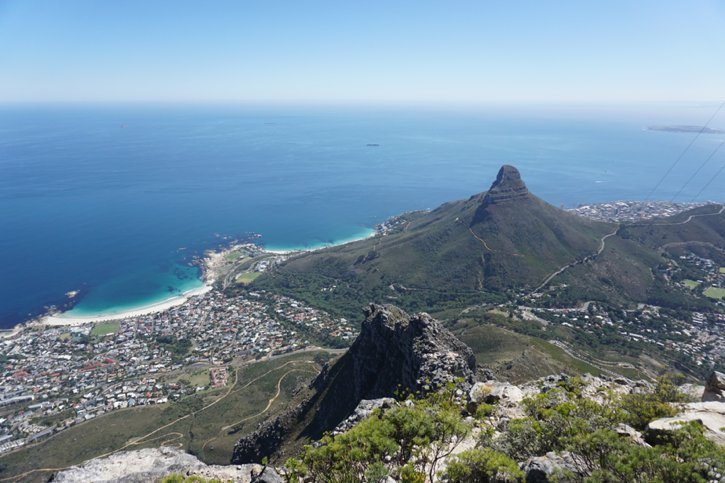 Shark Diving:
Say what?! Yeah girl, I'm not kidding…when in South
Africa! Back to adventurous McKenna, this is a MUST! South Africa is
home to some of the most populated areas of Great White Sharks and
is known as Shark Alley. Two hours east of Cape Town is a town
called Gansbaai. This is where the private charter companies take you
to cage-dive. Most of the companies offer a shuttle service to and from
Cape Town, which is great when you have an early dive time. We went
with Sharks Unlimited. They were wonderful, but I'm sure all of
the companies are as equally great. This is certainly a full day
excursion and it starts-off by signing your life away, Ha! No really, this
was becoming the ongoing joke throughout our adventure. Good news
is we made it out alive!
No matter what time of year you go the water is cold. I mean really
cold! They offer everything you need as far as wetsuits, towels, and
even a heavy-duty waterproof jacket.
I suggest bringing an extra pair of clothes to change into after the
fact. Something warm and comfy like sweats, especially if you have to
make the two-hour trip back to Cape Town.
Onto the good part: the cage. The sharks…oh my!
After the short journey out to Shark Alley, the crew chum the waters,
and our teethy little friends arrive! These little suckers were hungry
during our trip. We saw up to five Great Whites at one time, holy
sharks batman!! To say these guys are huge is an understatement.
The view from on top of the boat was probably my favorite for this
reason. I swear they were as long as our boat; no exaggeration, it was
UNREAL! I'm not sure how to express my feelings of jumping into the
cage for the first time. Maybe it was the rush of the cold water or the
reality that I was human shark bate, either way I loved it all. There
were a few times I made eye contact with these guys and I swear a
few were gave me bedroom eyes, somehow I don't think that would
have ended well for me. After a few hours of rotating turns in and out
of the cage, the fear wore off and the comfort of being around these
animals was amazing. At one point, I stuck my hand out of the cage
and touched one. Shhhh, don't tell them, that's 100% against the
rules and for obvious reasons. But I couldn't resist and it was his fin
not his head ha!
Overall, I would say this experience was a solid 10. I'm telling you it's
something you have to add to your bucket list, even if you just take
the boat ride and don't get in the water (that's also an option). It's an
experience of a lifetime that you don't want to miss!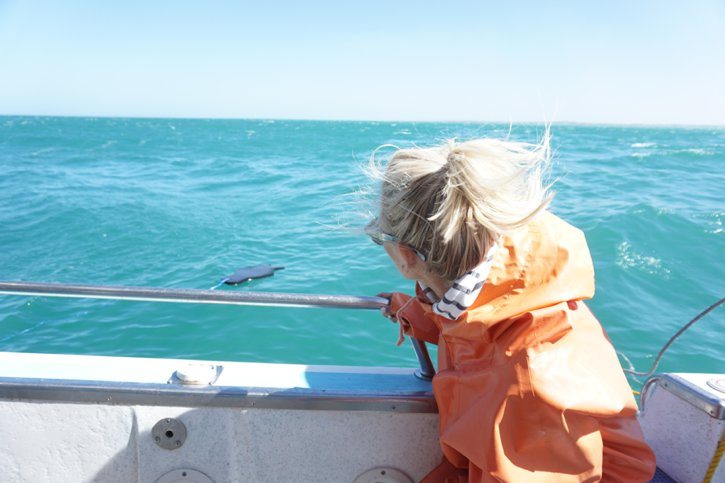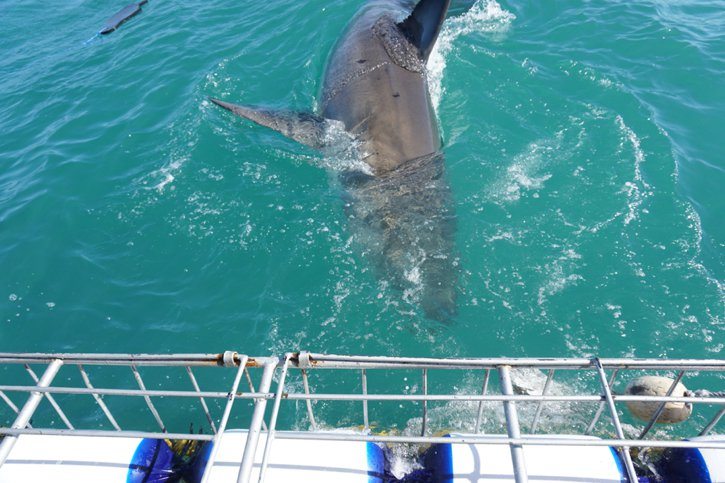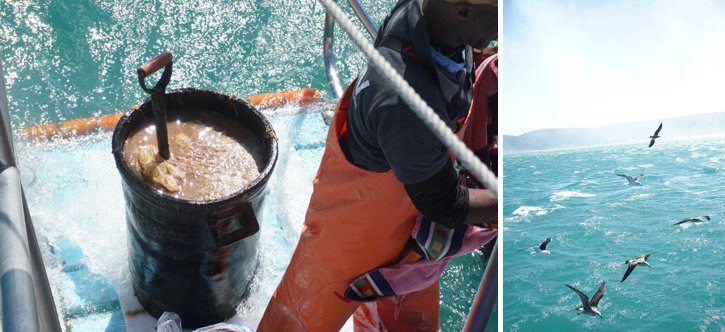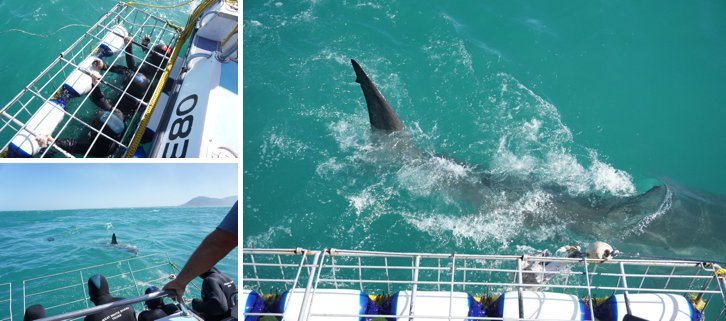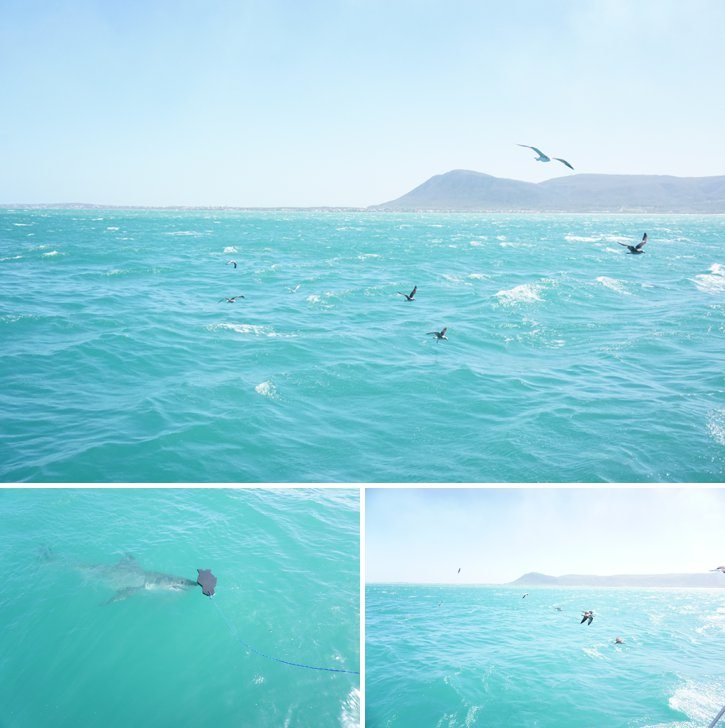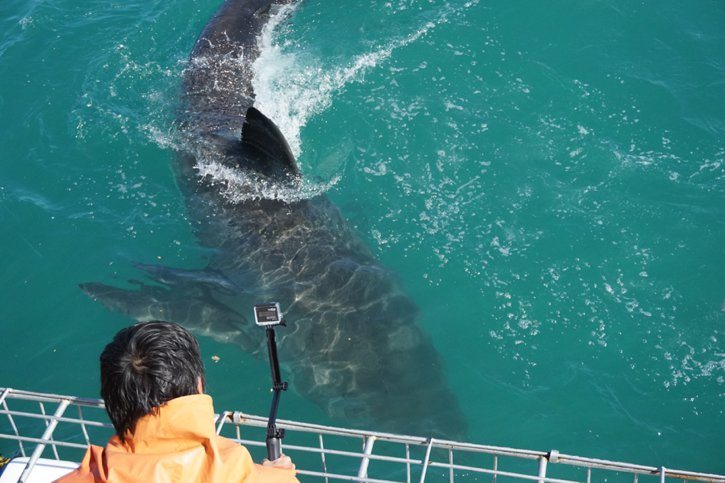 Boulders Beach:
Imagine a beach full of adorable penguins, does that
even exist? Yes, yes it does and it's amazing! This is that place,
Boulders Beach! True story, these African Penguins
were originally named The Jackass Penguin due to the
strange squawking they make that is similar to the donkey. It's
actually quite funny to hear in person. It's crazy that these little things
can make all that racket. Once arriving at the penguin sanctuary, there
are two paths, one takes you to a long dock overlooking hundreds and
hundreds of penguins. This sanctuary is protected property so you're
not able to get up close and personal with these guys ,but it is fun to
see them interact in large groups. If you walk a little further, you will
see a sign for Boulders Beach, which is a more remote location. This is
sight you don't want to miss! This beach isn't covered with penguins,
but certainly has a fair amount, which you can snap a selfie or two
with. I wouldn't recommend touching these things, they bite! Boulder's
Beach was a perfect day trip and another great highlight of our trip.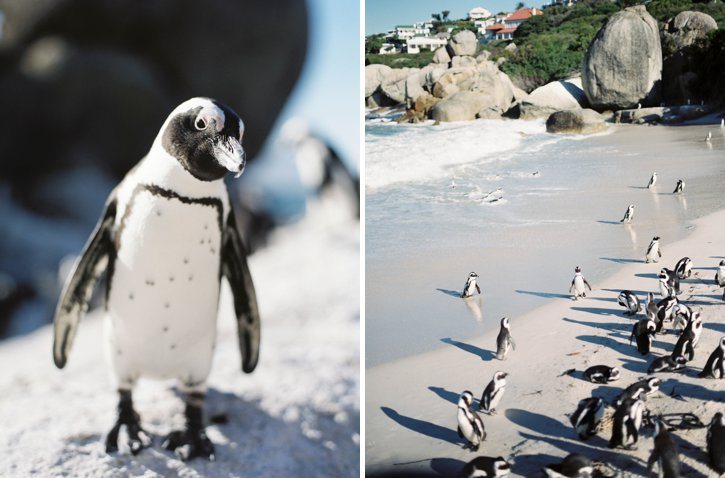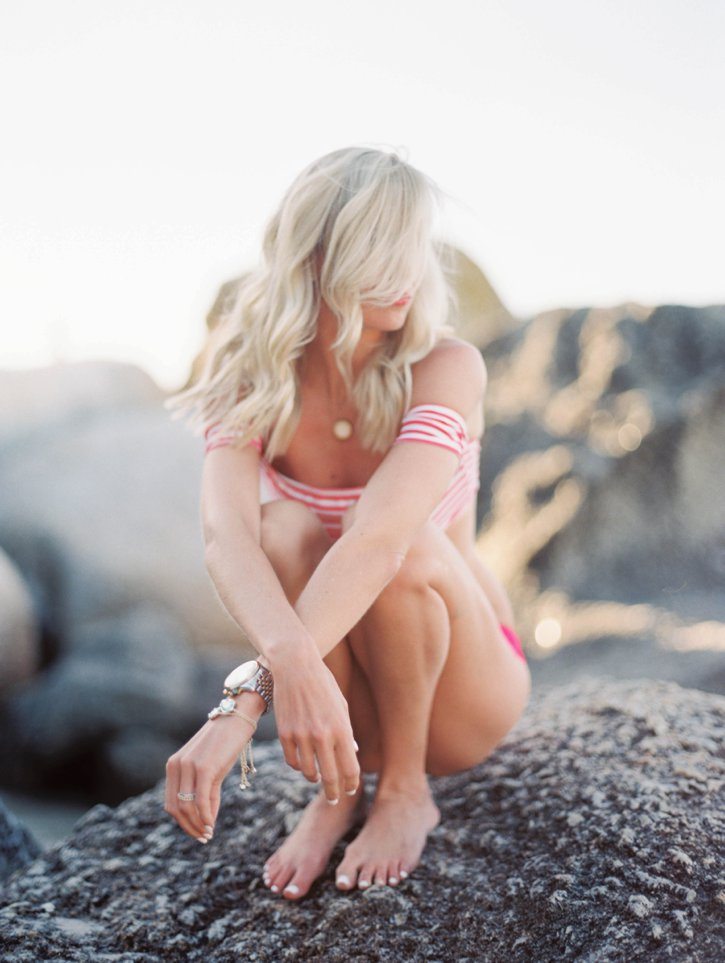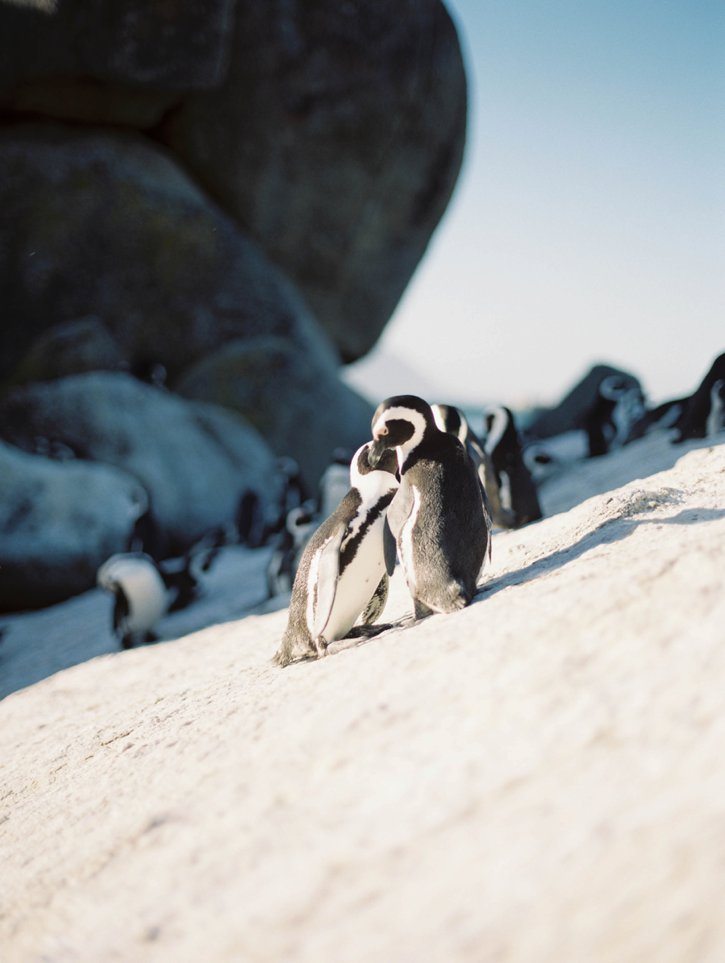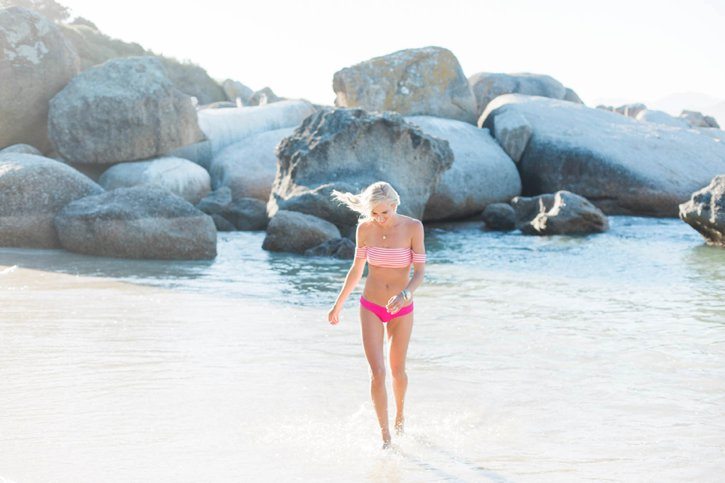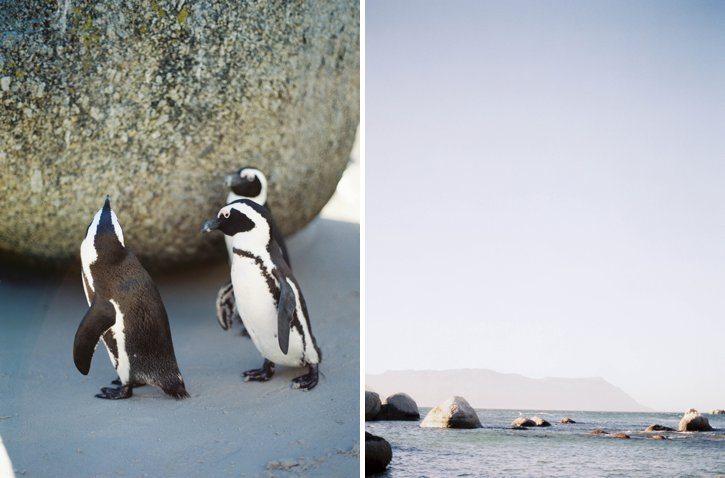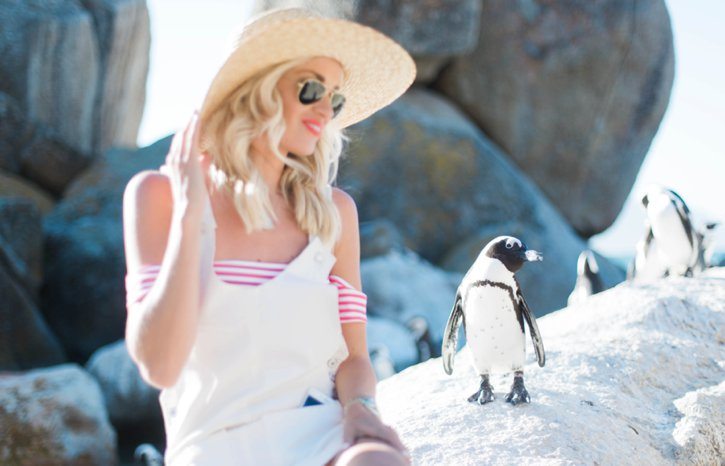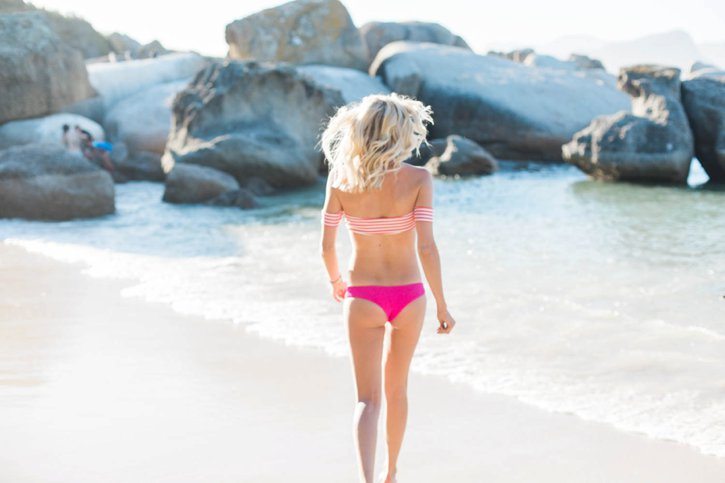 Other great stops you may want to check out include: Cape of Good Hope,
Victoria & Alfred Waterfront, Vineyard hoping at the Cape Winelands, Lions Head
Hike, & explore all the beautiful beaches (Clifton is amazing)!
Restaurants you don't want to miss:
Kloff Street House– Seriously, hands down THE coolest place I've ever seen in my life, see photos below!
Yours Truly– Total hipster hot spot, great atmosphere and ever better booze.
Blues, Camps Bay– Obviously a favorite!
Cape Point Vineyards Noordhoek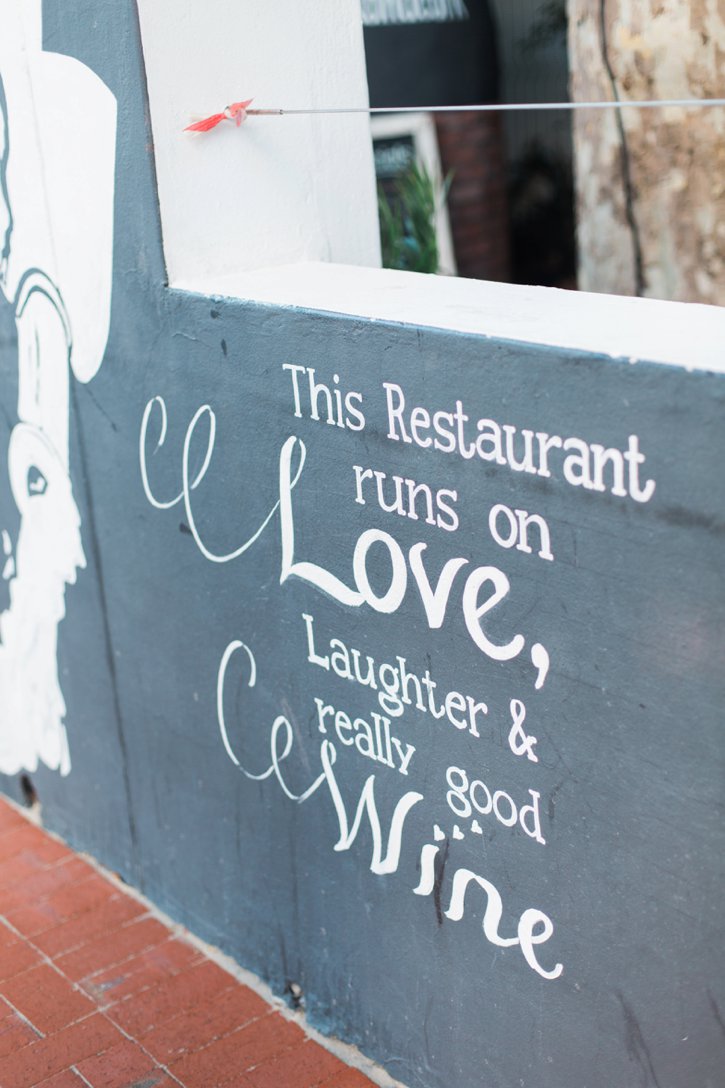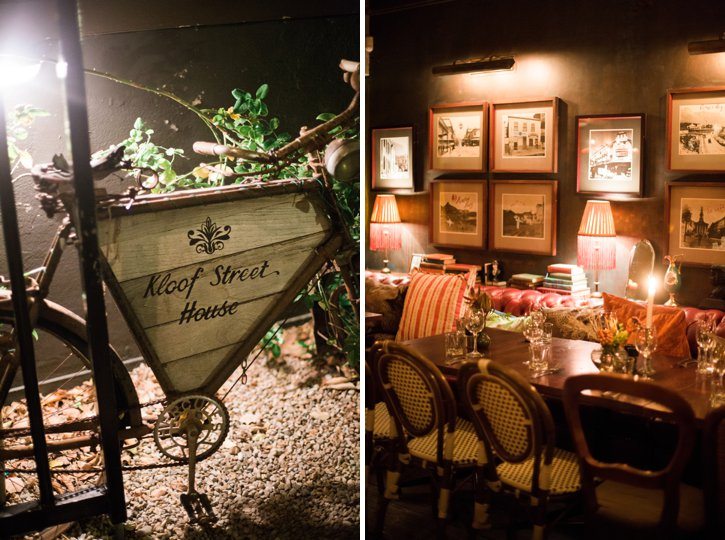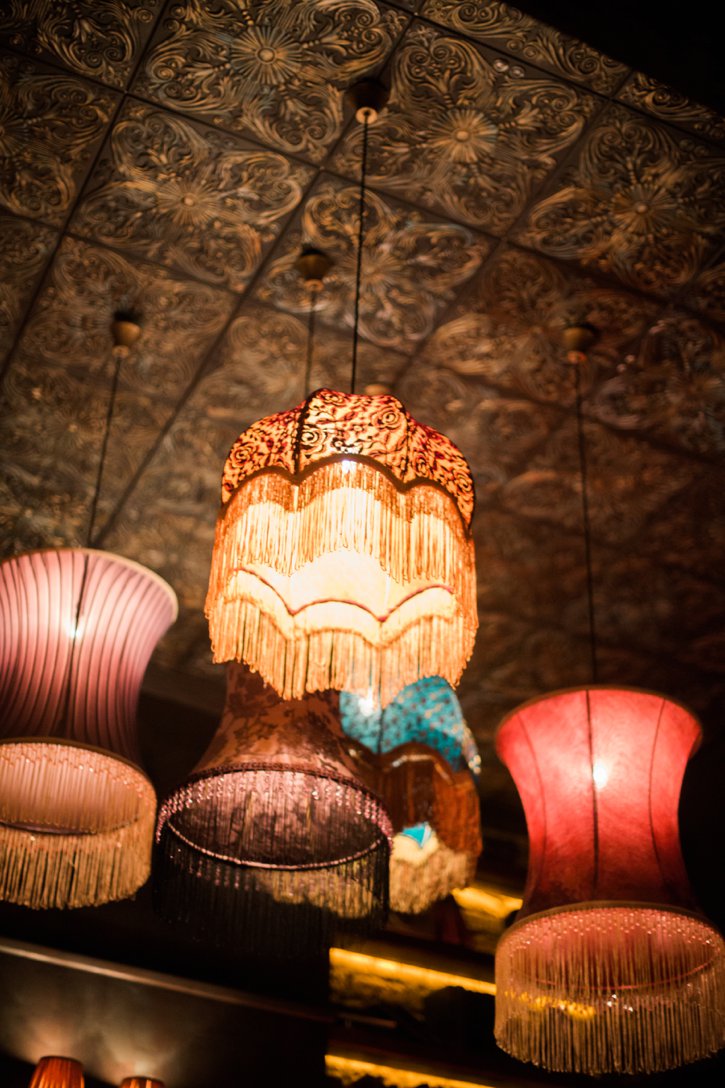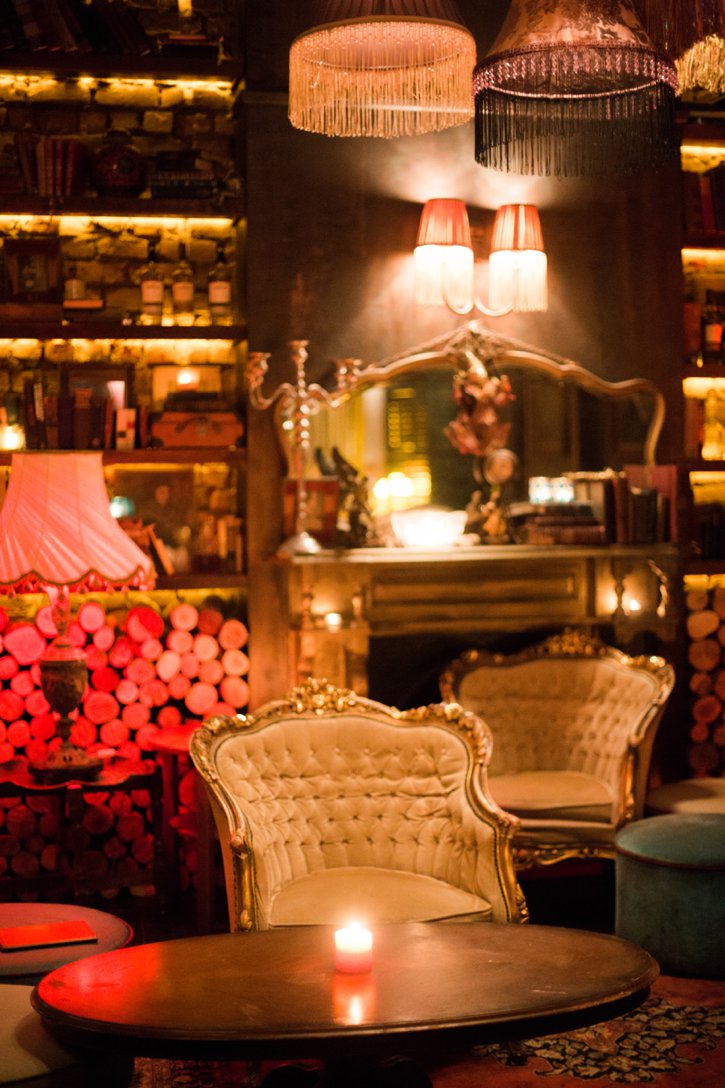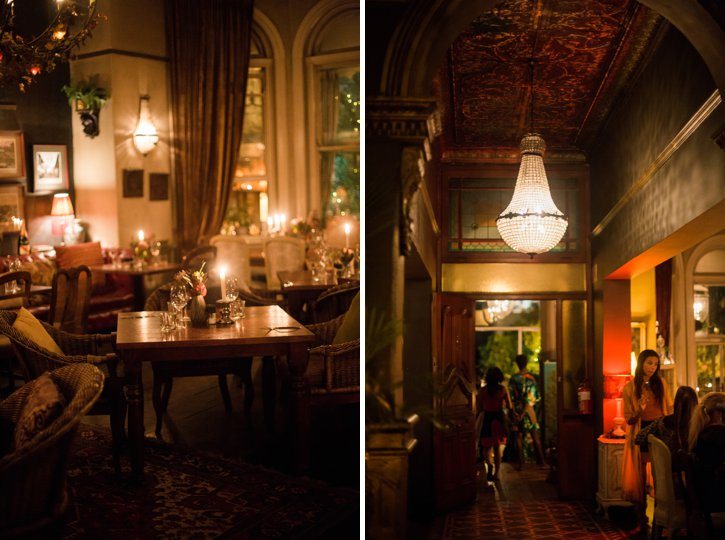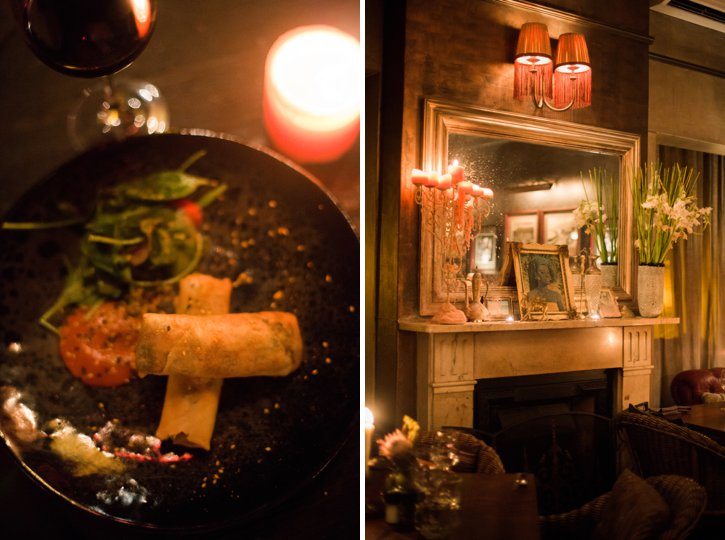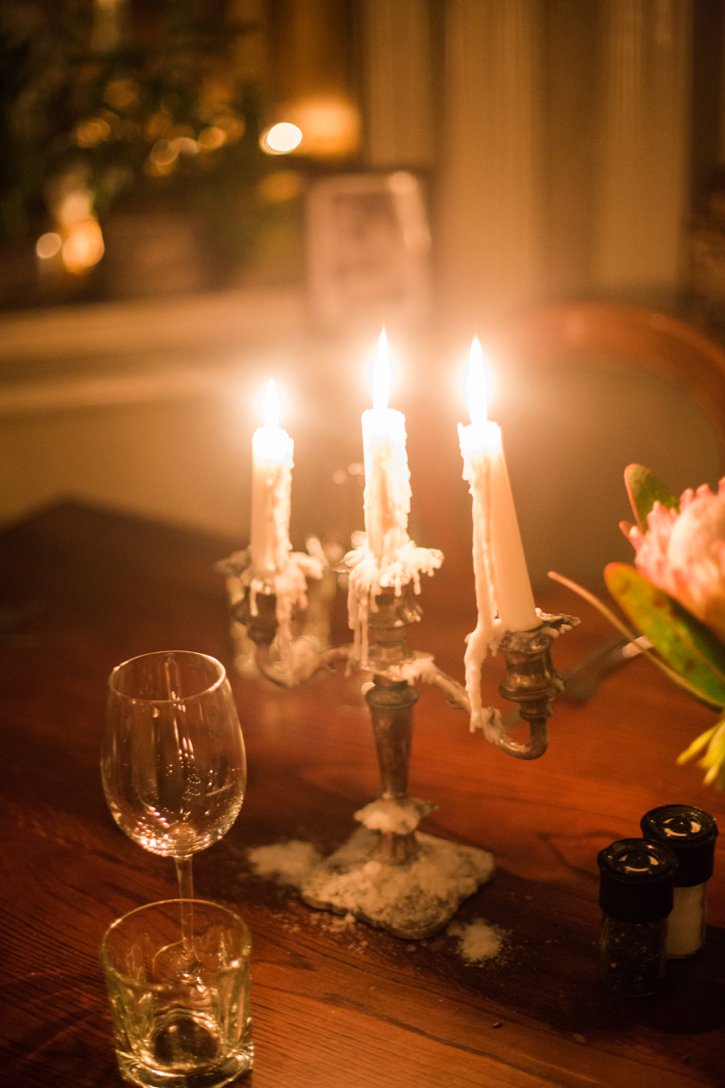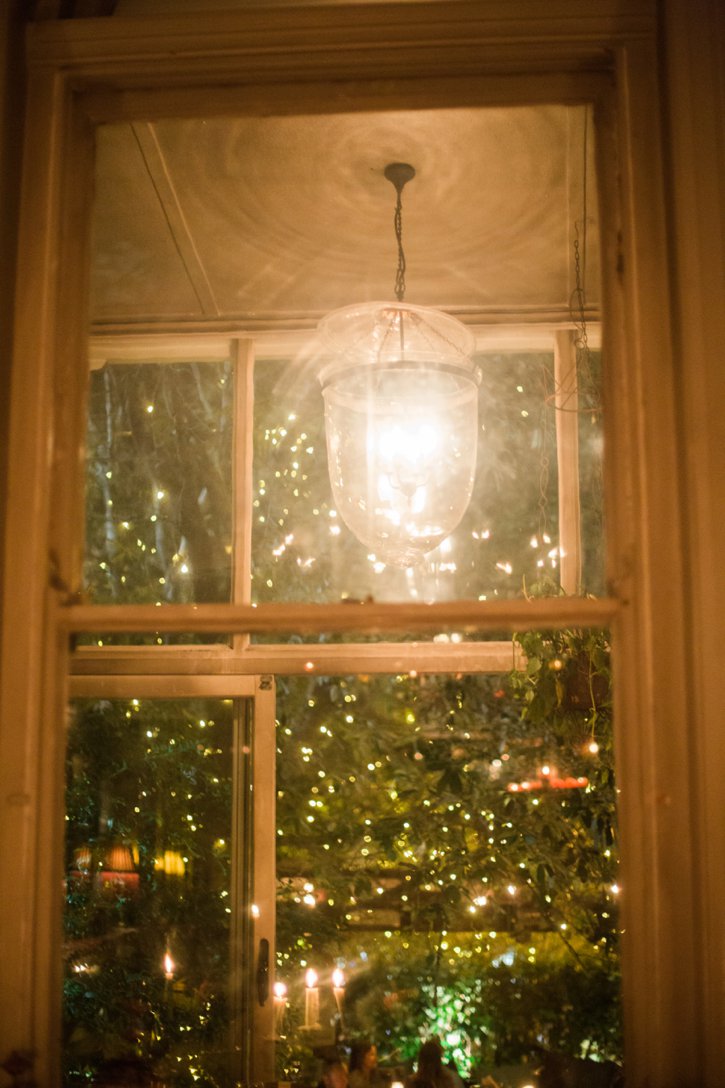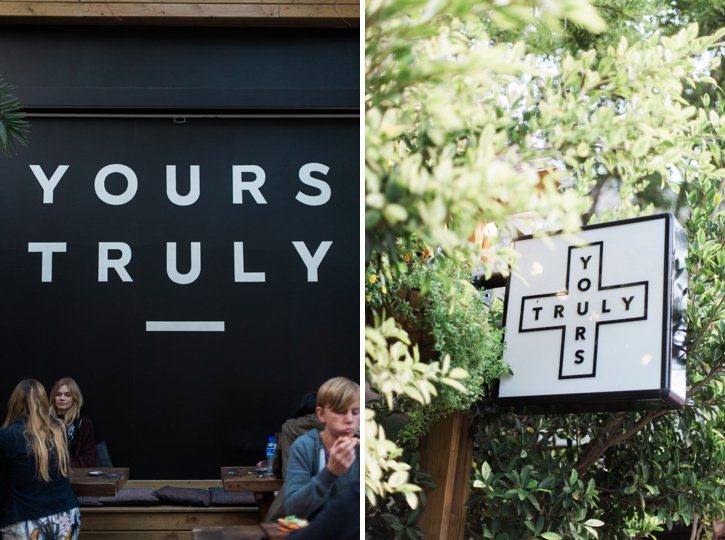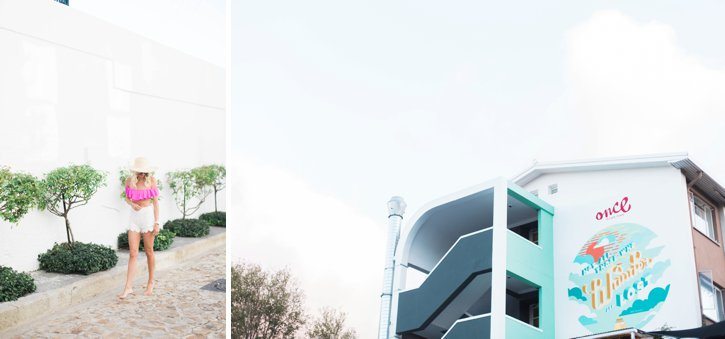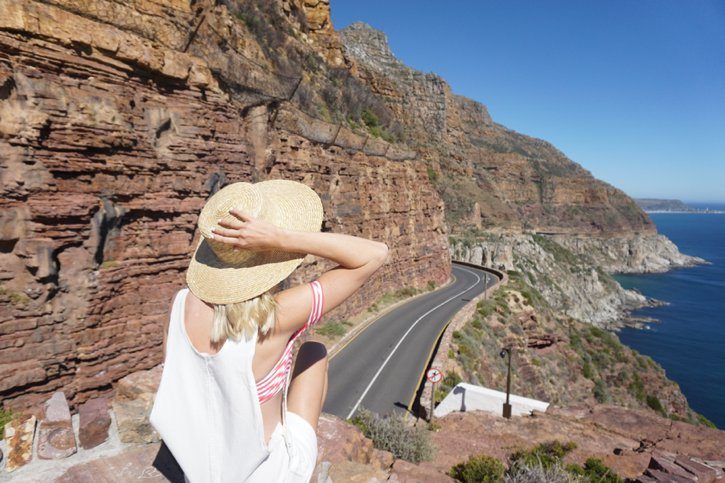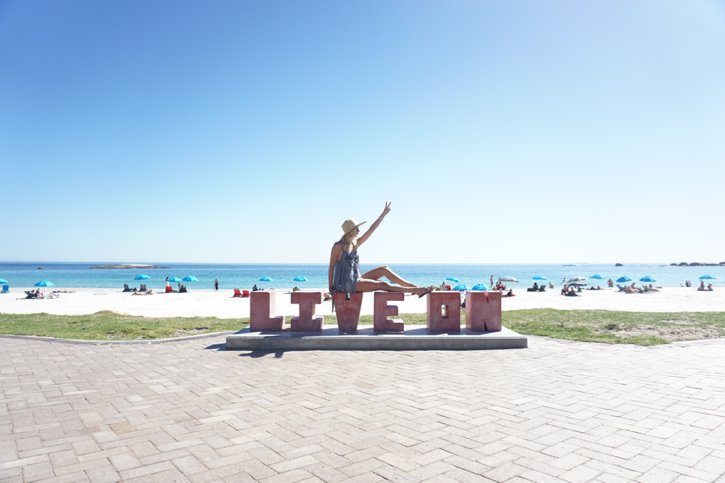 If you get a chance to make the trip to Cape Town I hope you go, it's truly one beautiful place!
Cape Town I love you and I will be back!