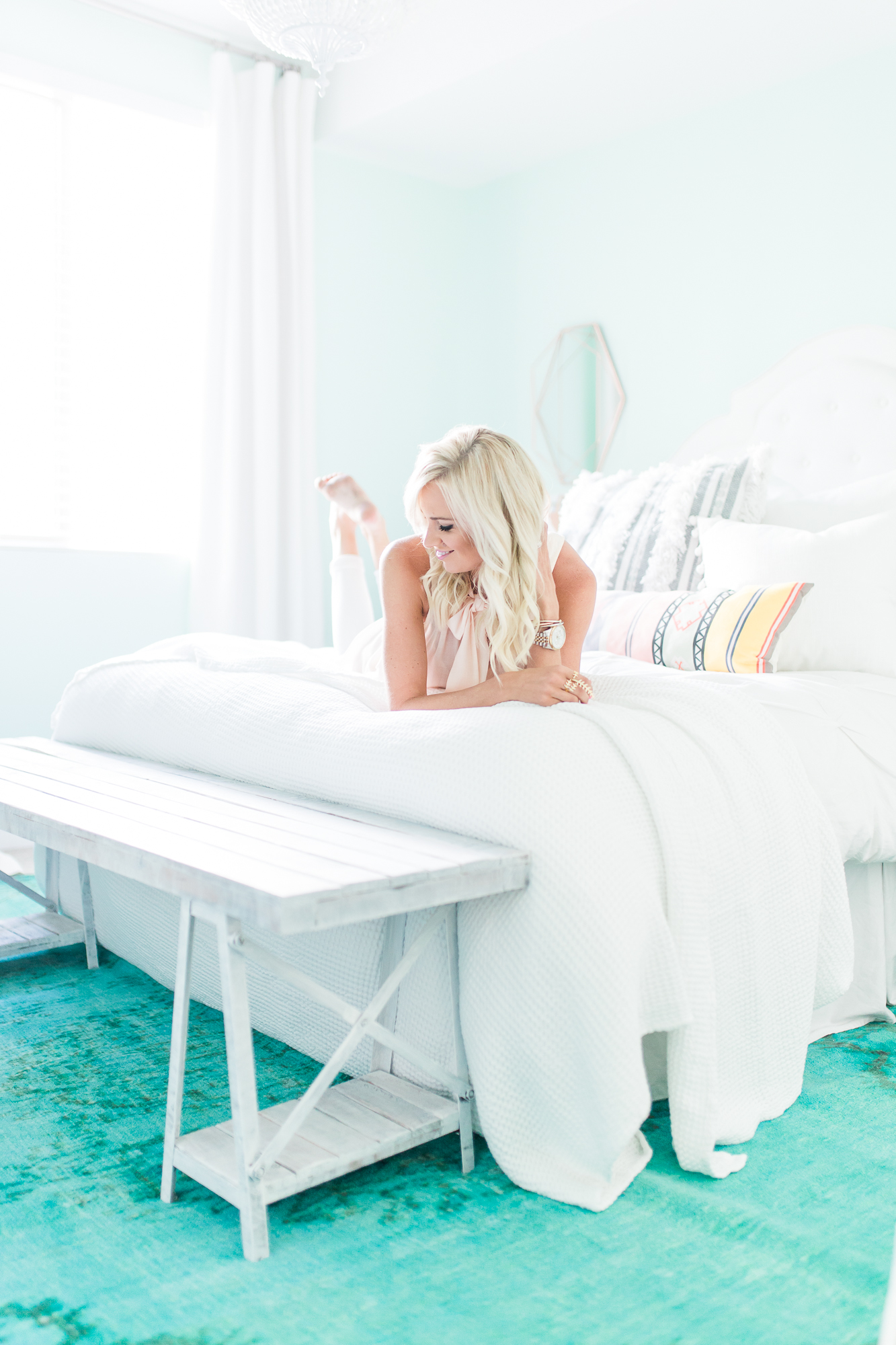 How often do you walk into your bedroom and wish that it looked like the cover of the latest Pottery Barn magazine or that image you just pinned from Pinterest last night? I do it all the time! The real question is always, "How do you turn your Pinterest dreams into a reality"? I'm excited to share some of the tricks and tips I use to turn any "vanilla" room into a "Neapolitan-sundae-with-sprinkles-and-a-cherry-on-top" oasis!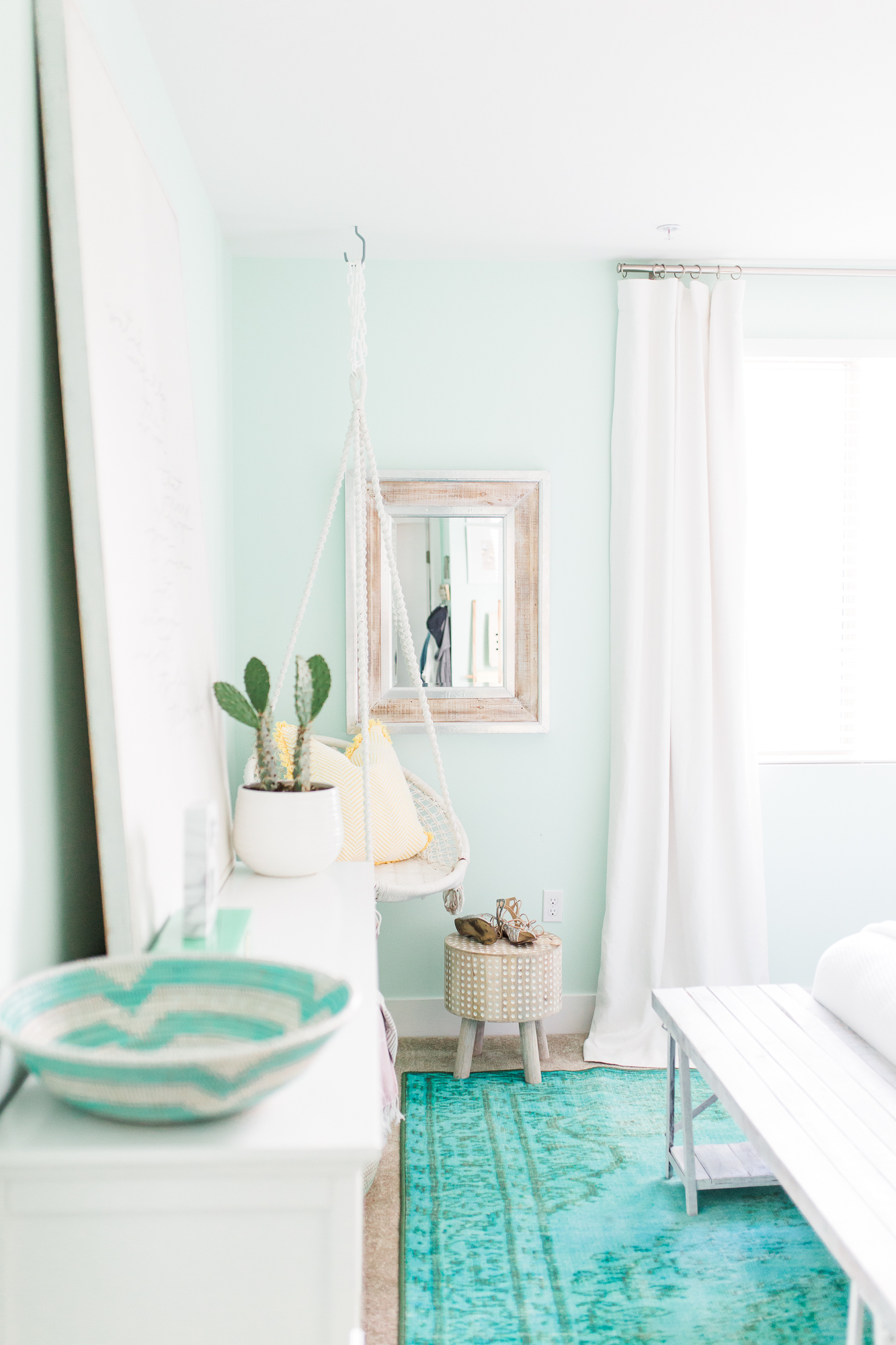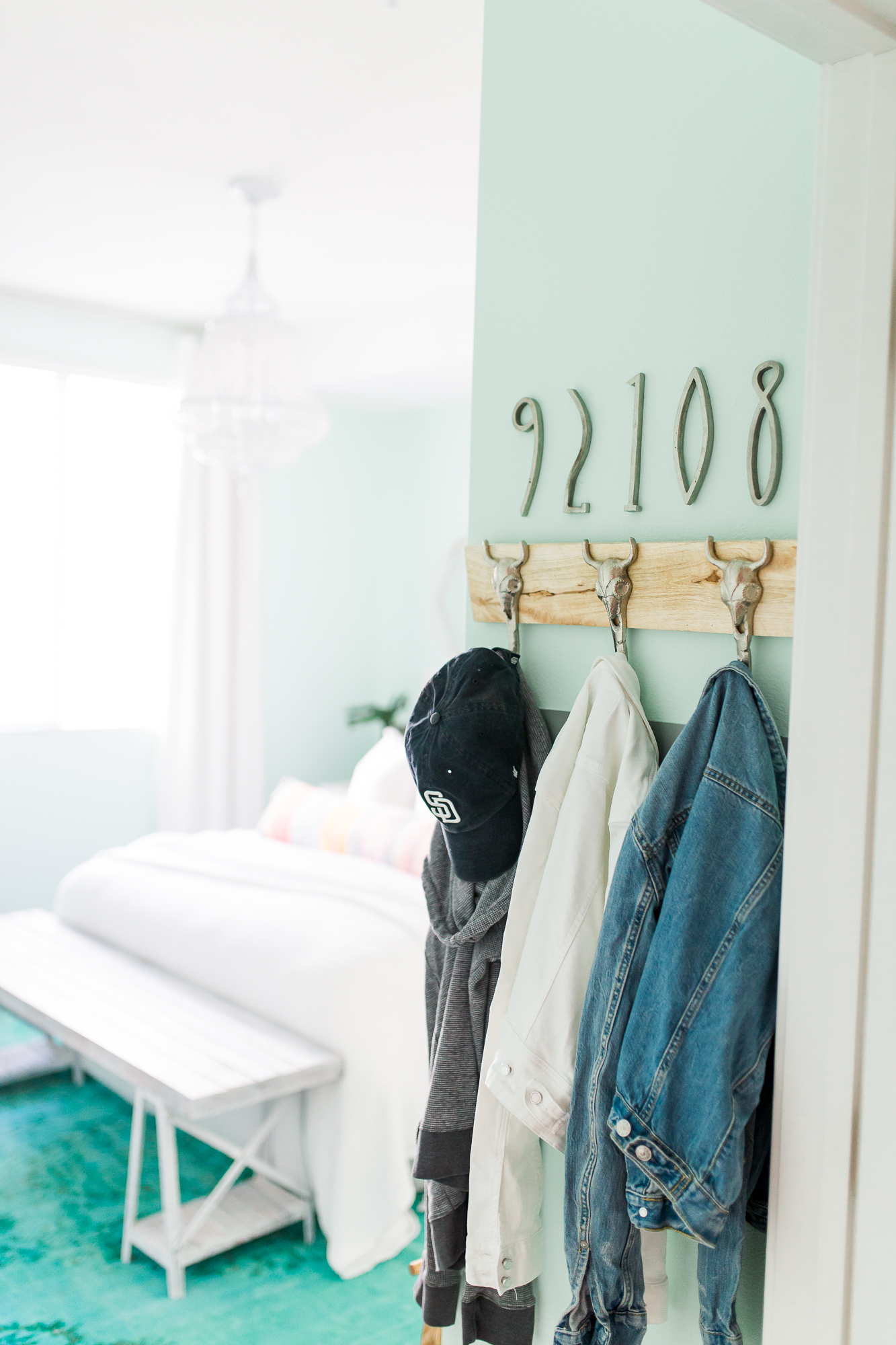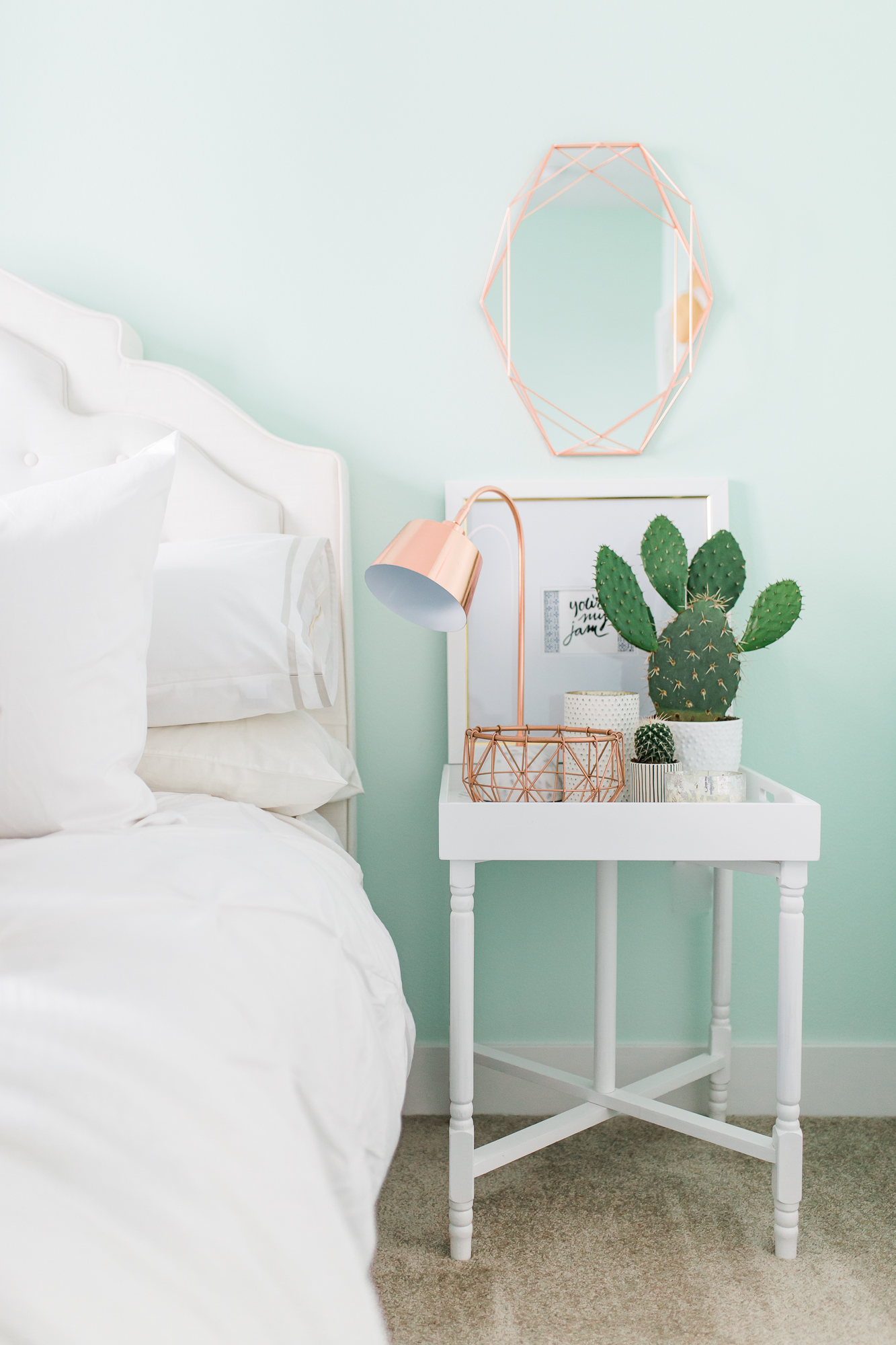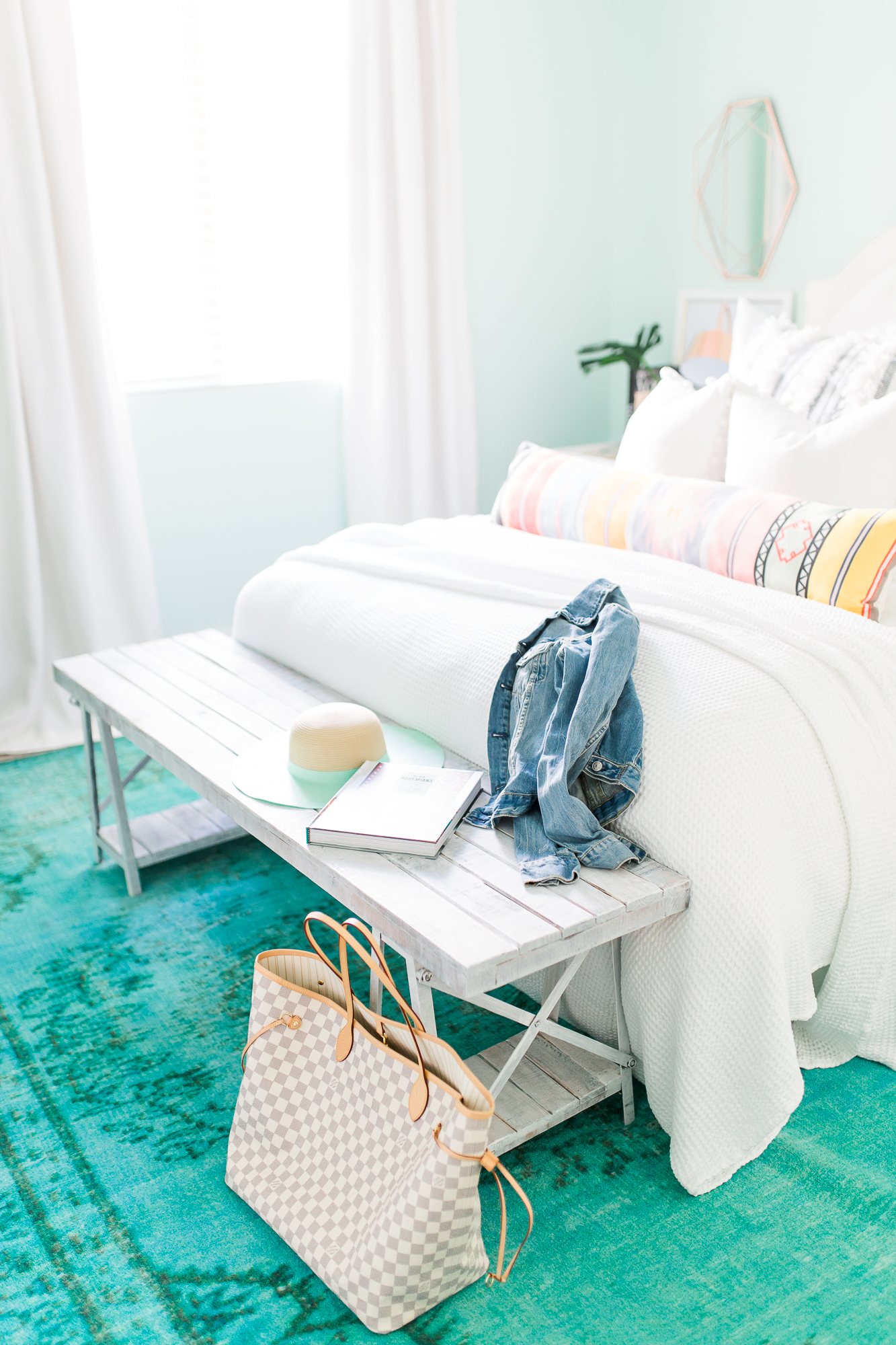 1. Build inspiration.
Before I start any decoration project, I always spend some good quality time on Pinterest. Pinning images that catch my eye is the first step. Nine times out of 10, my vision changes after a few hours browsing, but that's the beauty of having a great resource like Pinterest. Creating a mood board with different fabrics, colors, textures and furniture items is a great way to see how the elements work together in the space.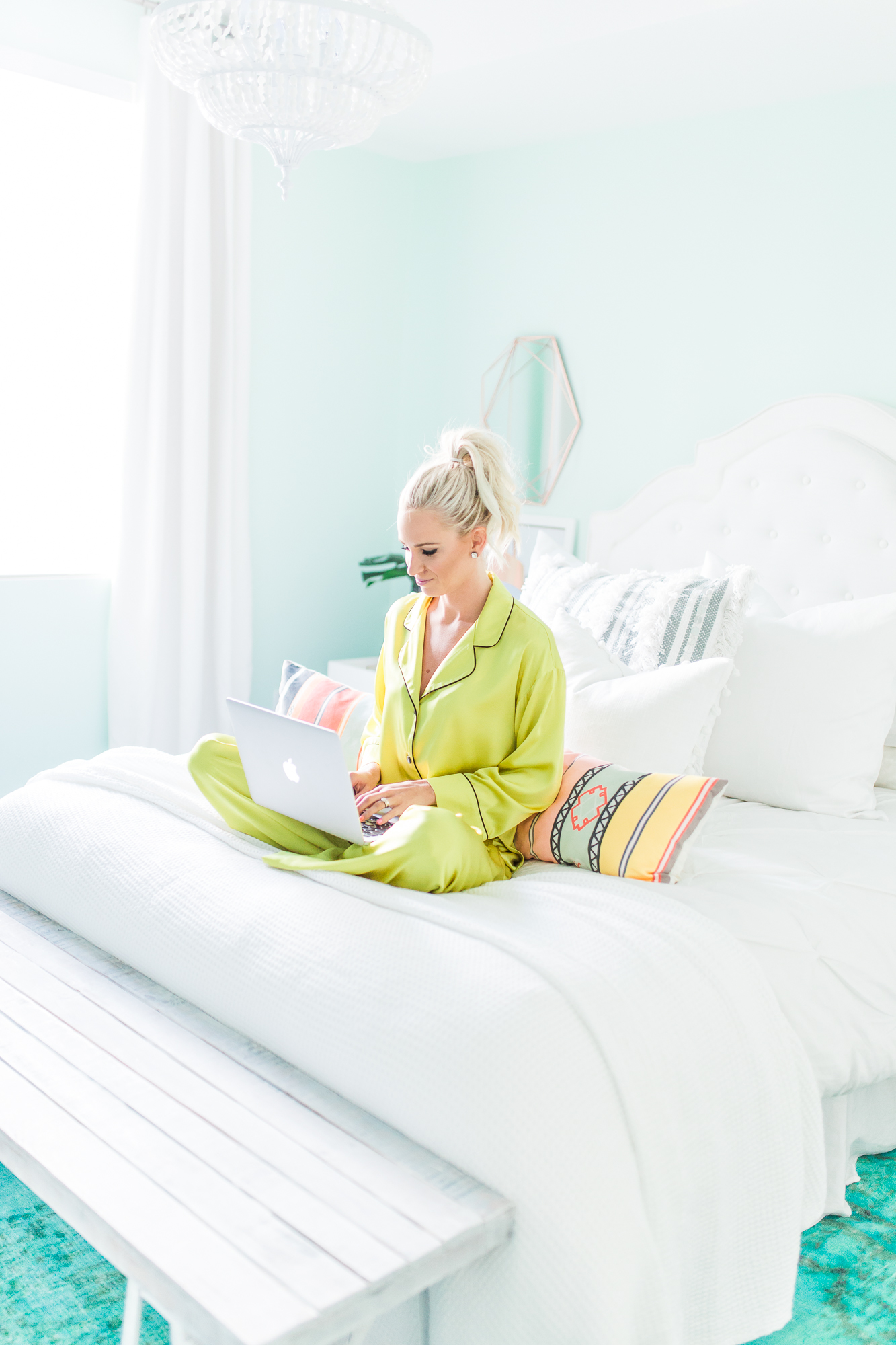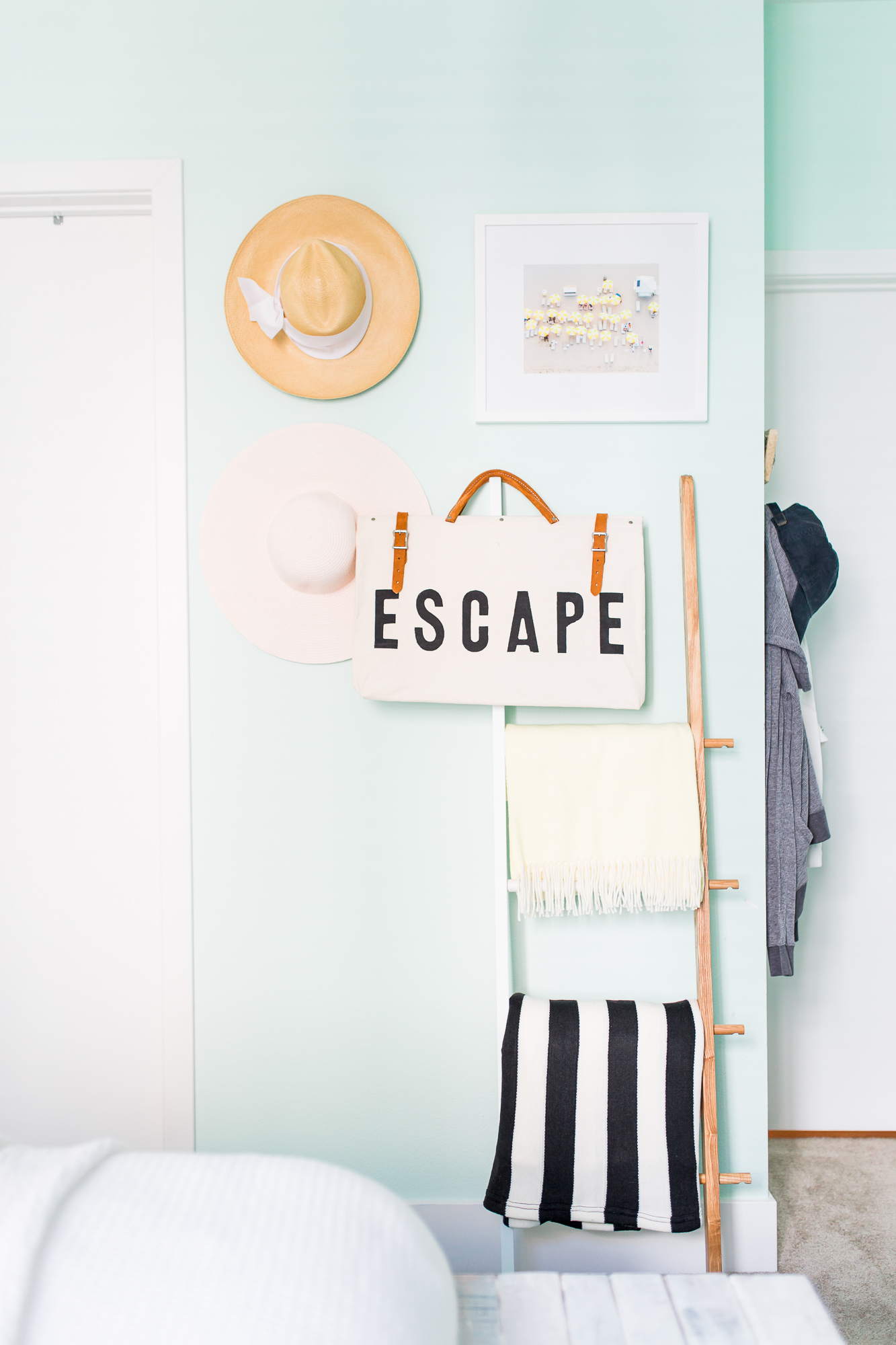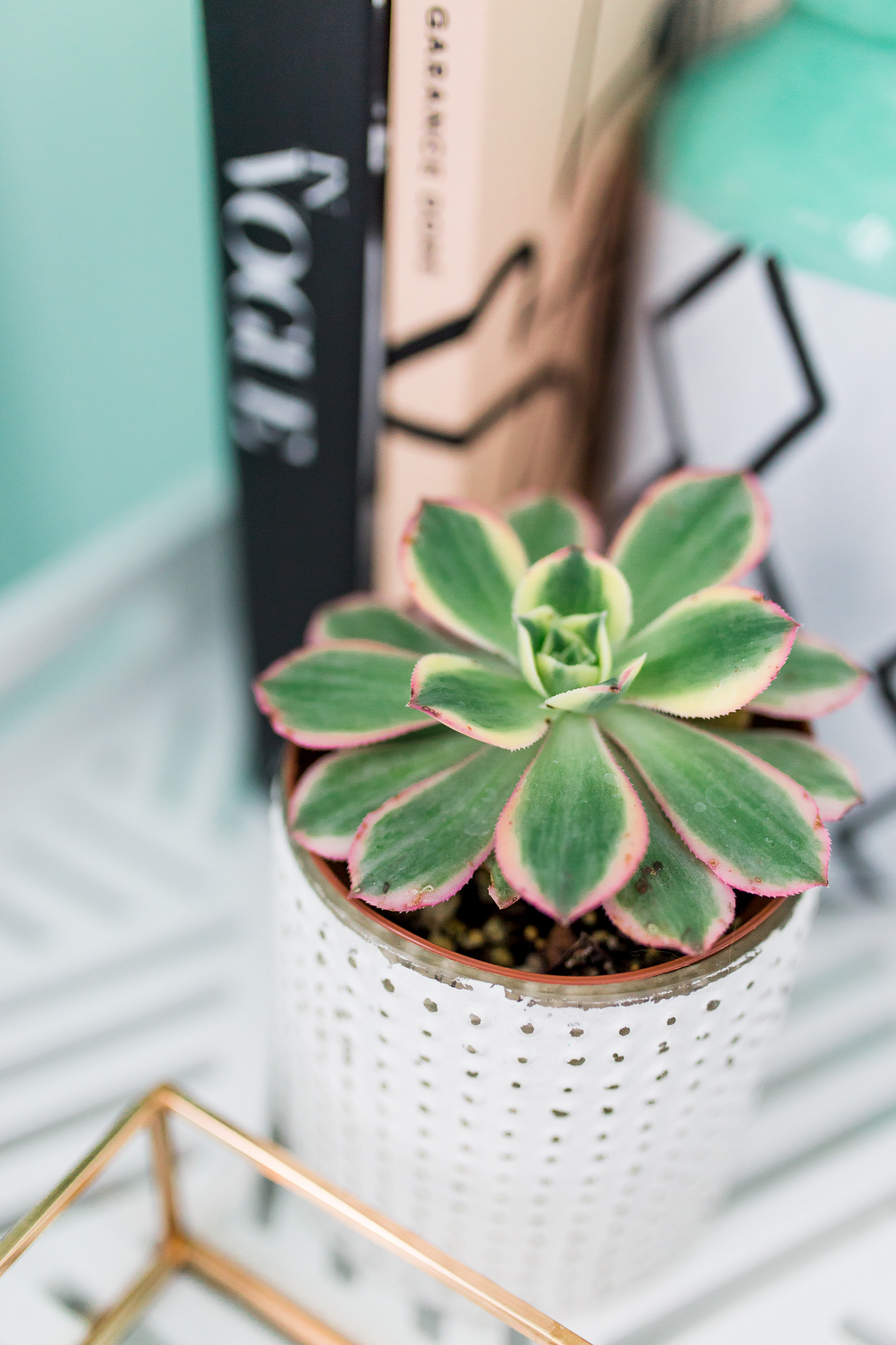 2. Decide on a color scheme.
As much as I love color, I'm also a fan of white. Nothing is cleaner and more refreshing in a space than the simplicity of white. Adding pops of color is my speciality, so this is were the fun part comes in. Mint was my choice of color for this room in order to give it an overall light and airy feeling. My suggestion is to start with a neutral palette and incorporate two or three other colors to tie the space together. Searching color schemes on Pinterest is another great way to see how other people have used the combinations to decorate their own spaces.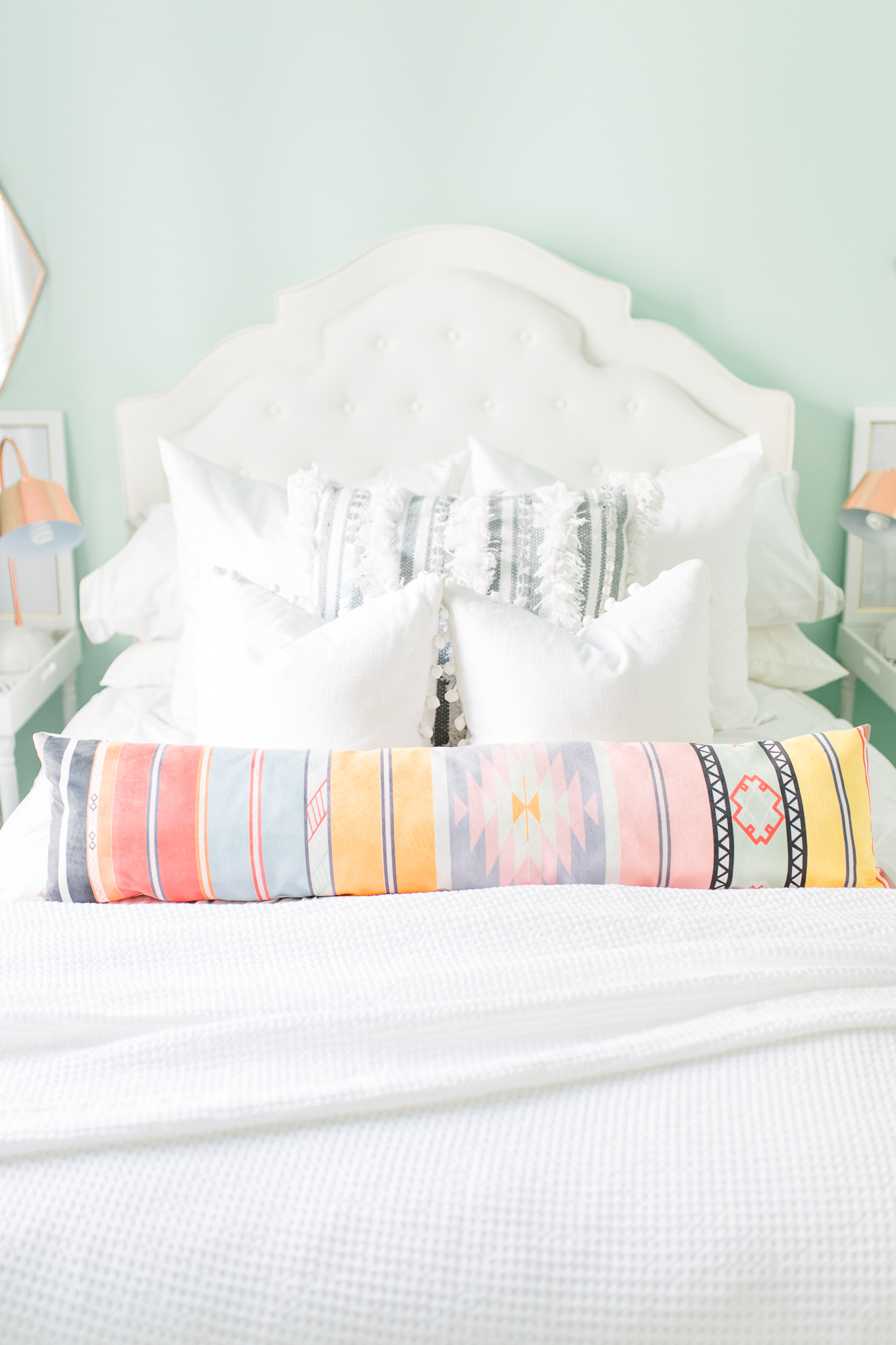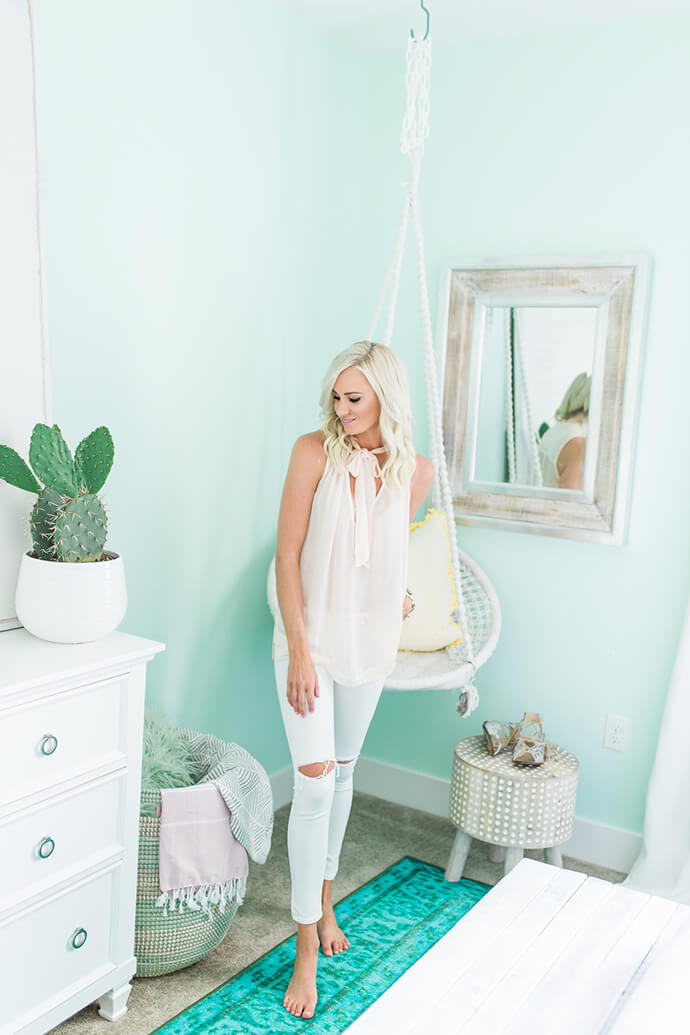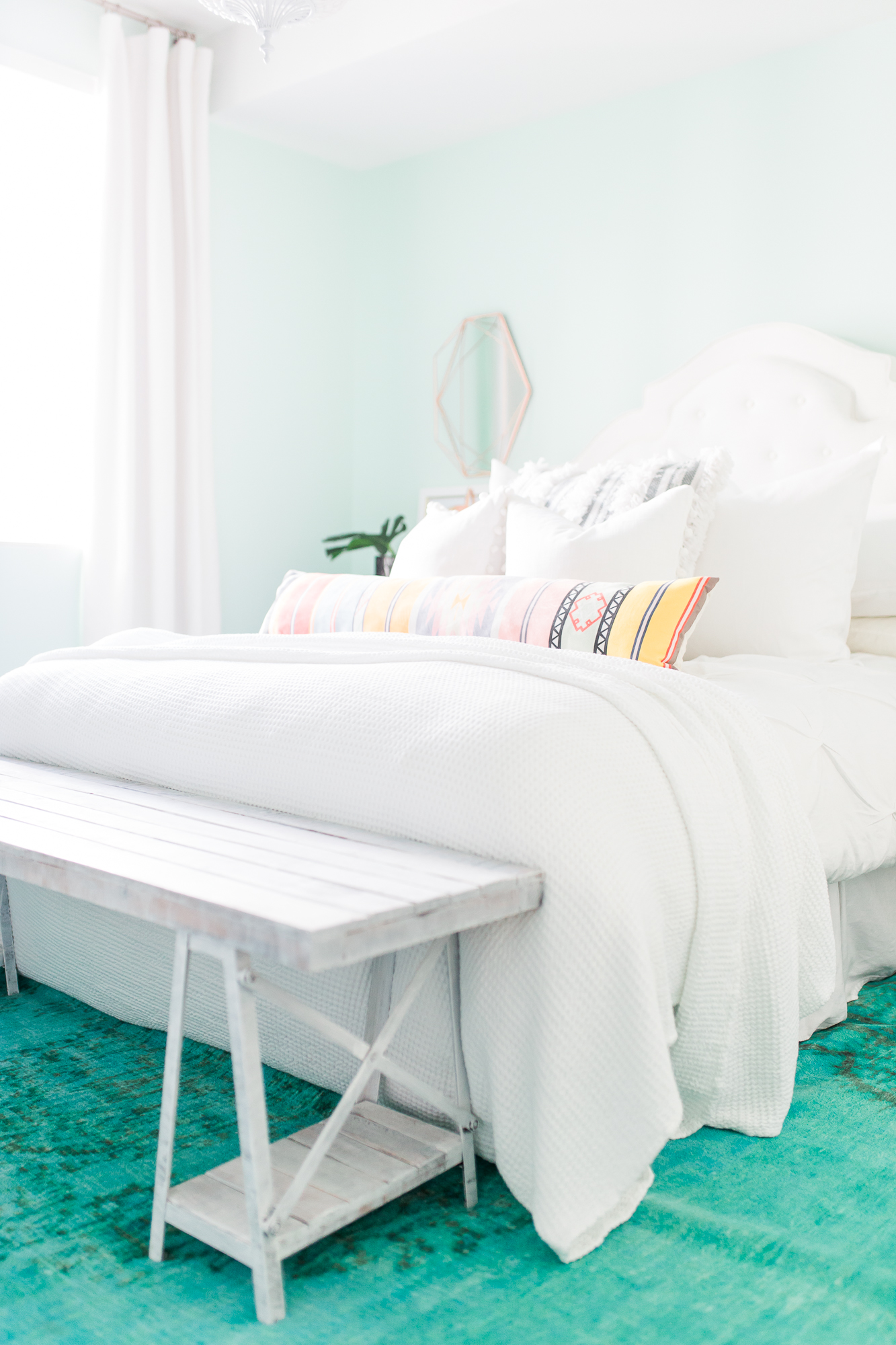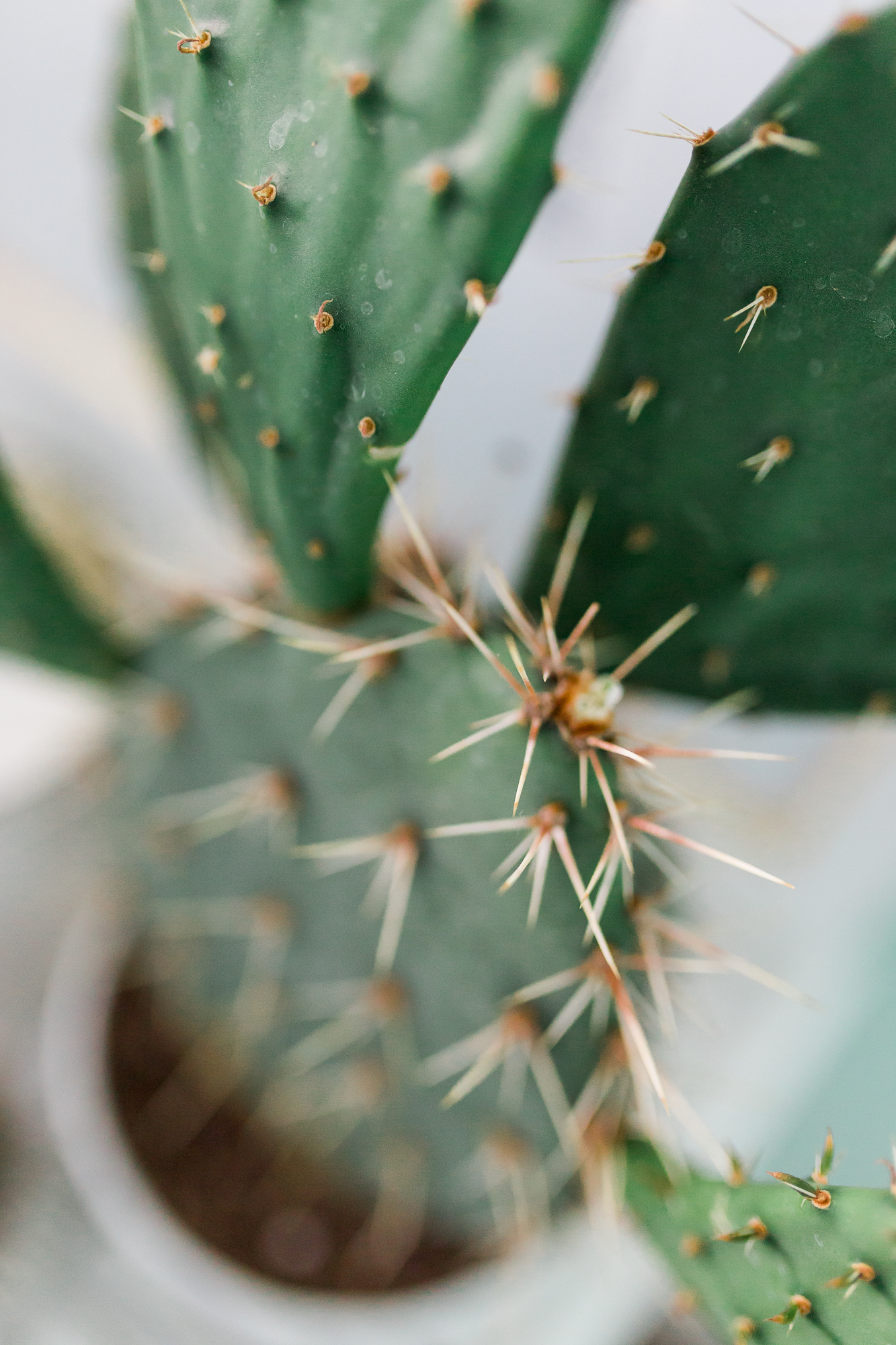 3. Pick a hero piece.
There should be some sort of focal point in your room, whether it be an awesome headboard or even a great piece of art. This might take some time to find, but it's well worth the effort. Wait until you see something that you absolutely fall in love with. This could be that amazing, vintage armoire you found at the thrift store, or maybe an incredible tufted headboard that you can't take your eyes off of. How about an awesome deer head or wooden monogram above the bed? Splurging on this hero piece is A-OK!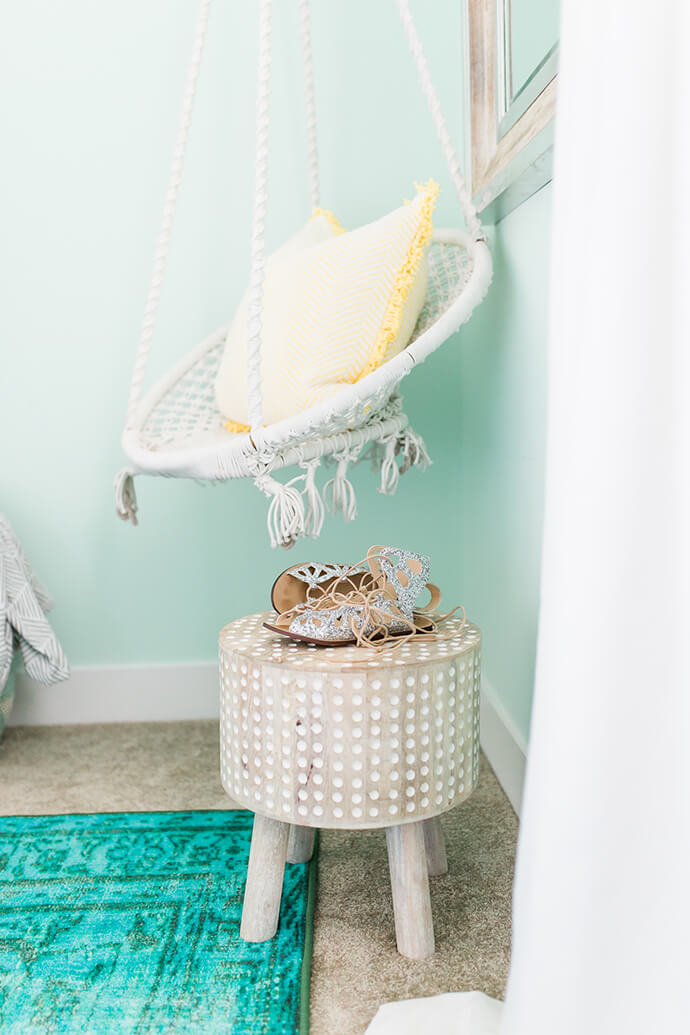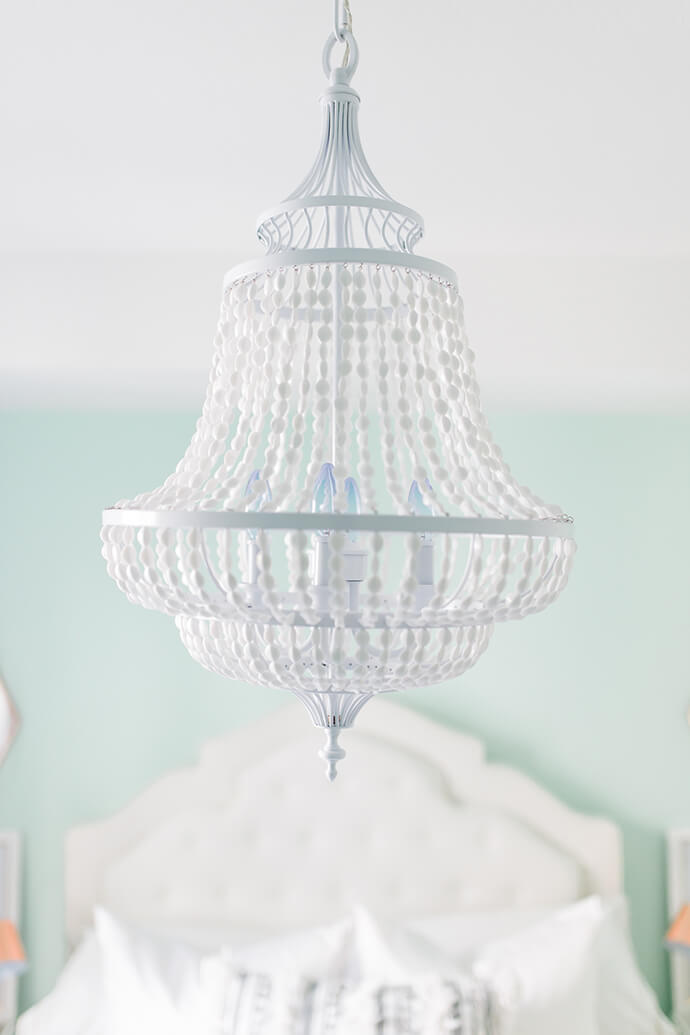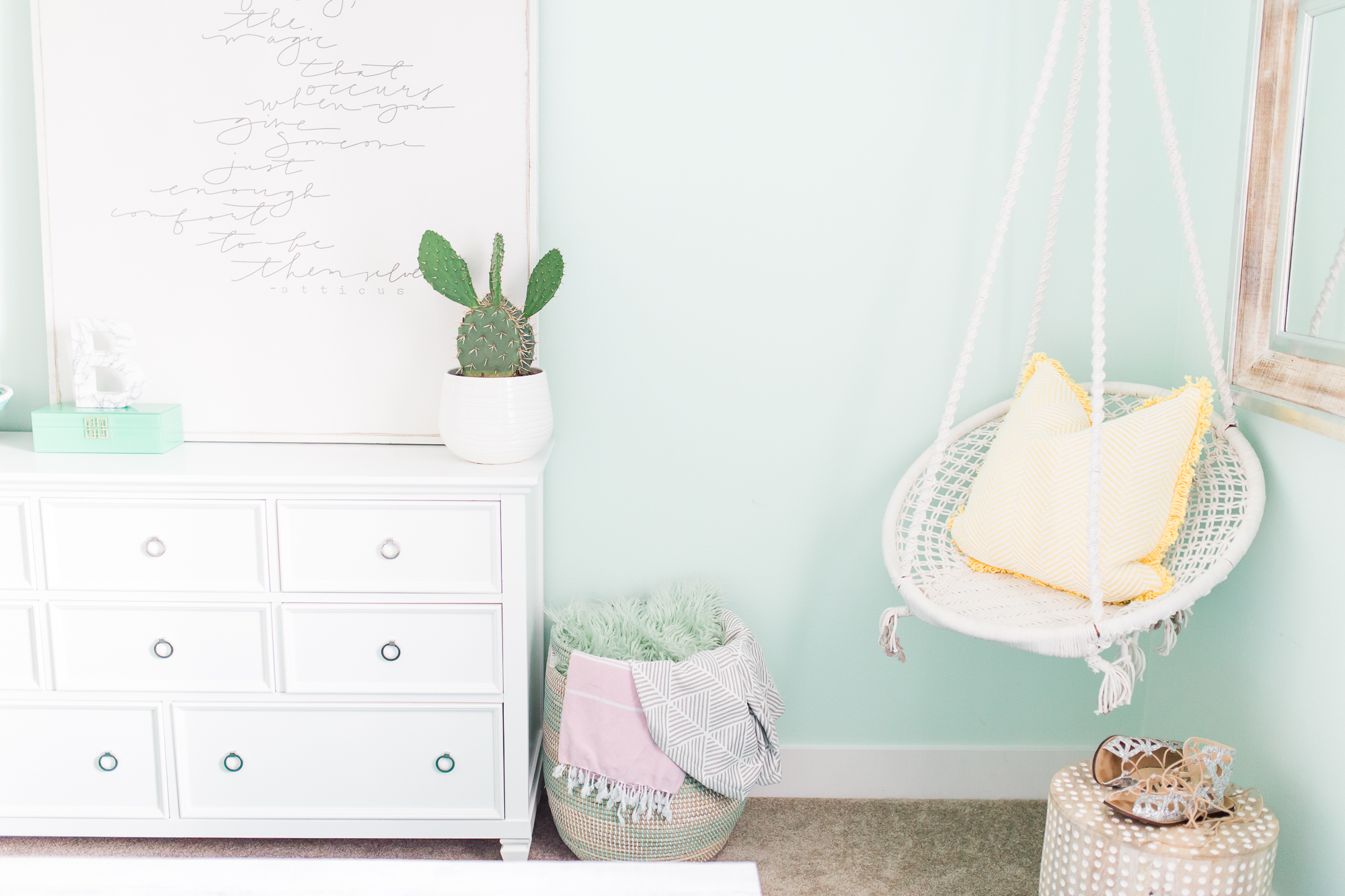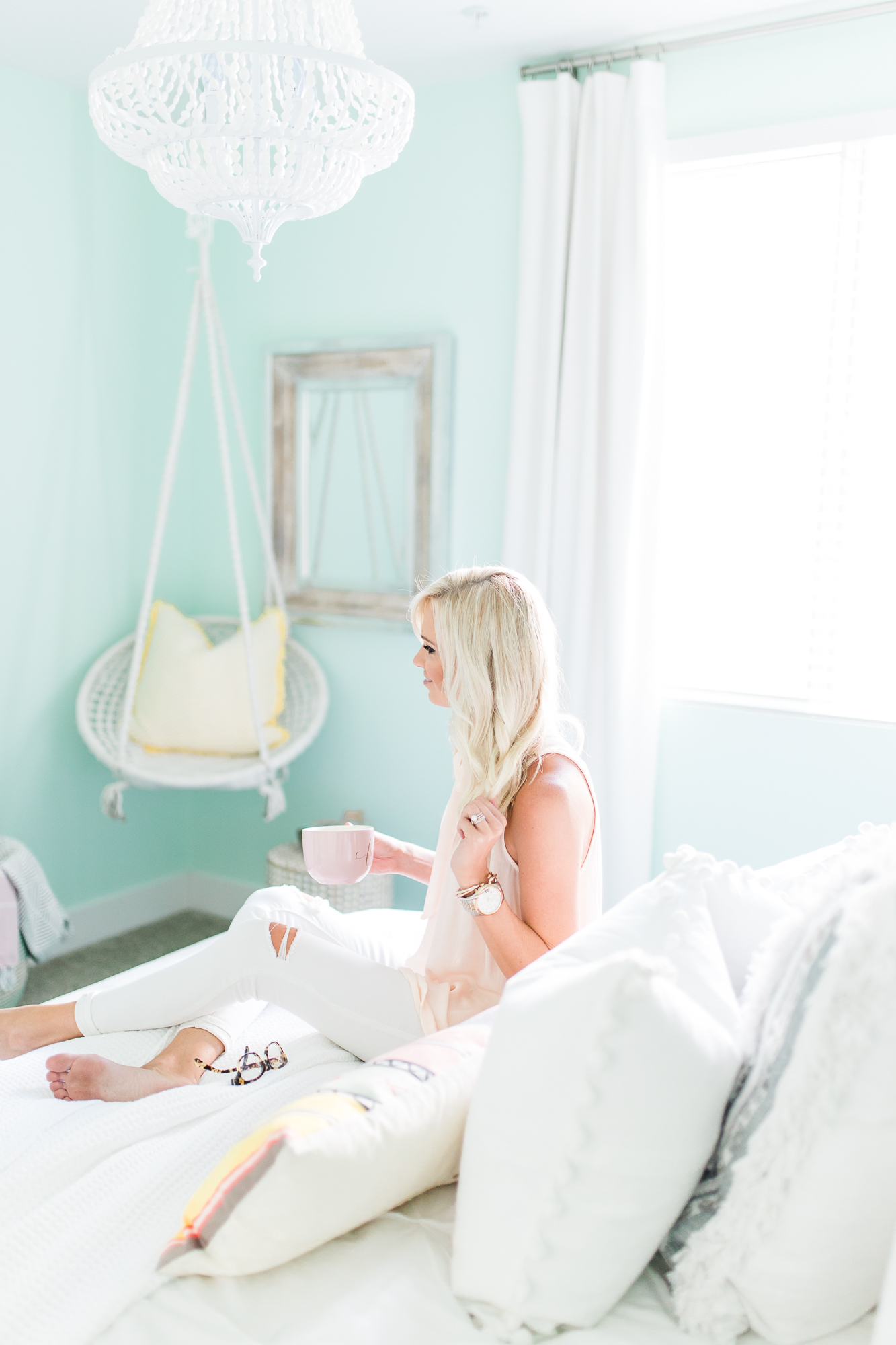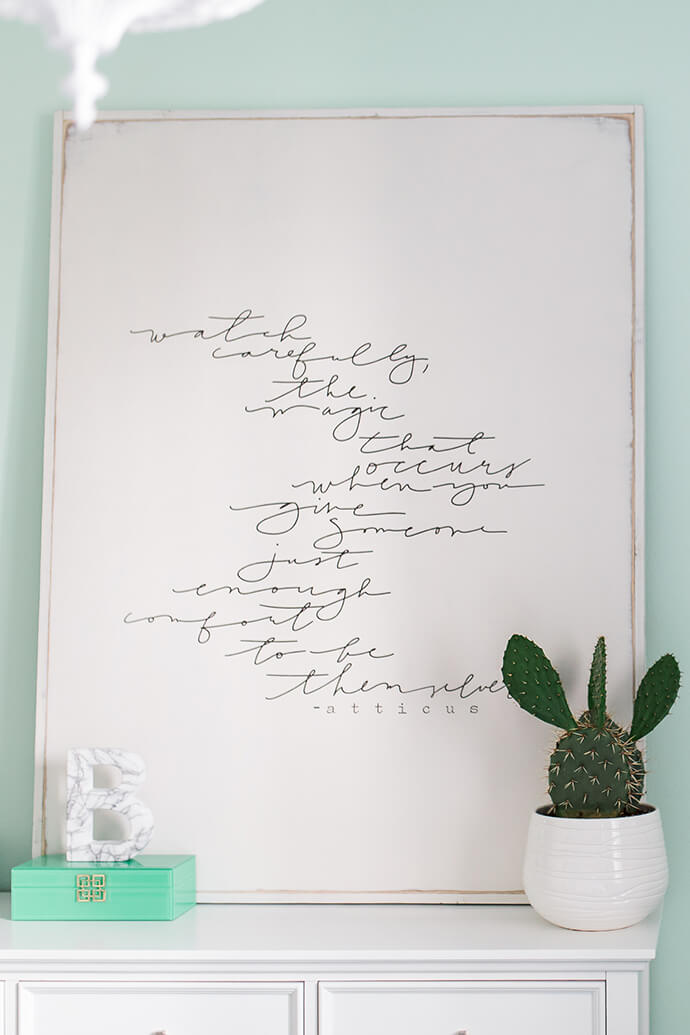 4. Incorporate pattern and texture.
Don't be afraid of mixing these up! Stripes, polka dots, fur, wood, glass, metal—nothing is off limits in my book. A variety of textures keeps the eyes moving and makes things more interesting. HomeGoods, Target and World Market are great places to scour. You can even hunt down an amazing piece or two at a thrift store or antique shop that you can paint in one of your inspiration colors. Don't forget a rug! This will bring the whole room together and keep your toes comfy when you get out of bed.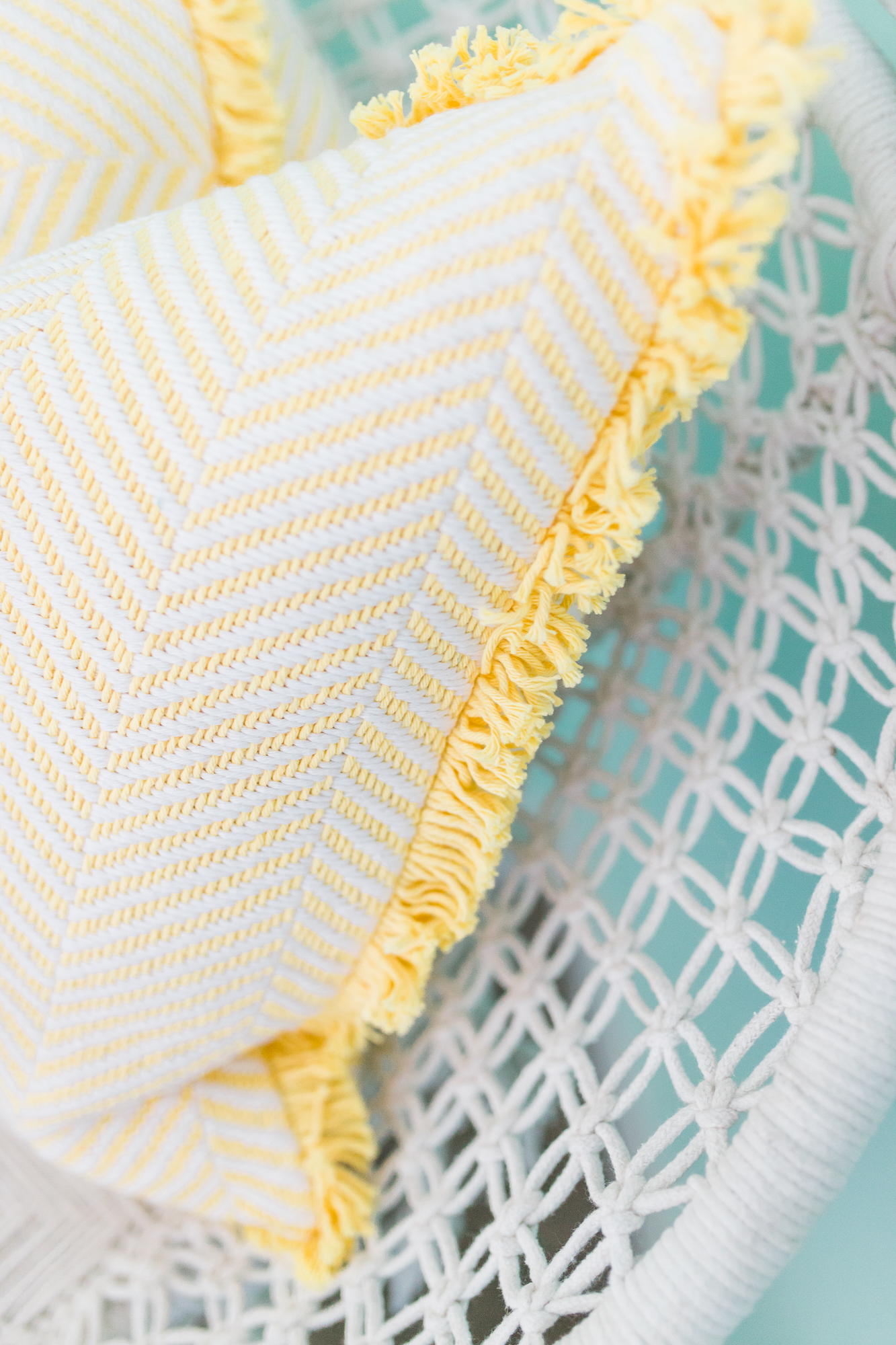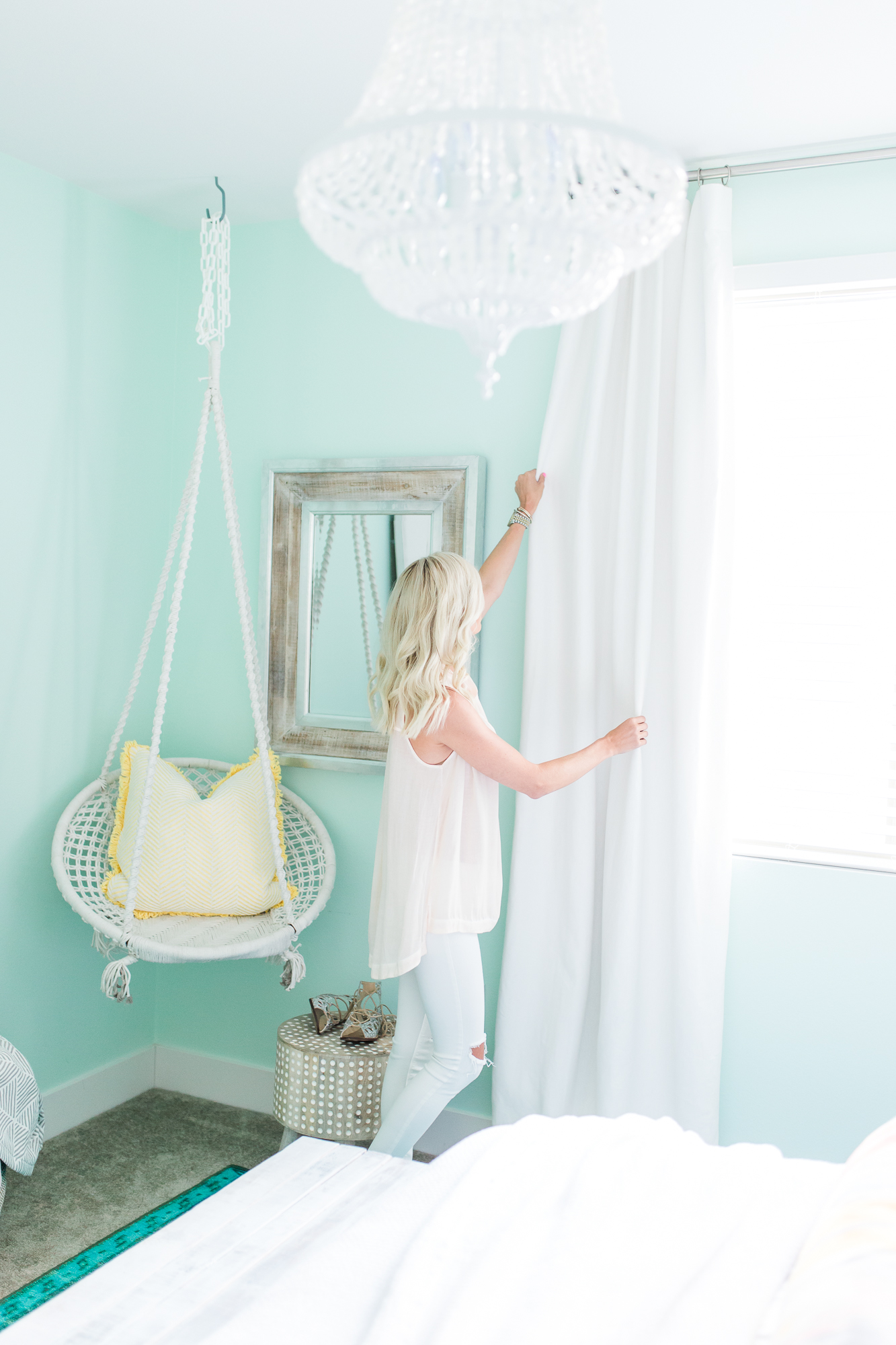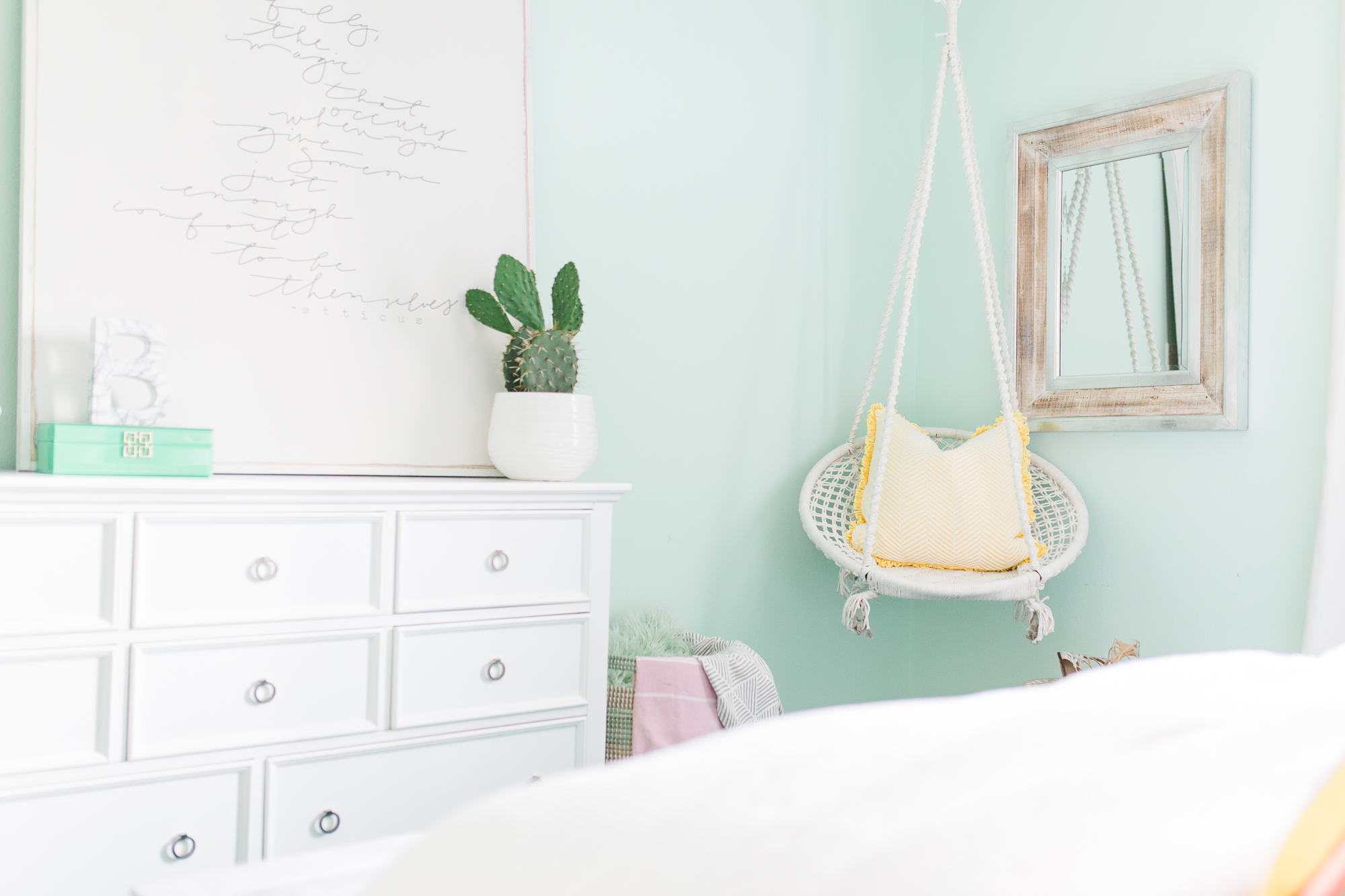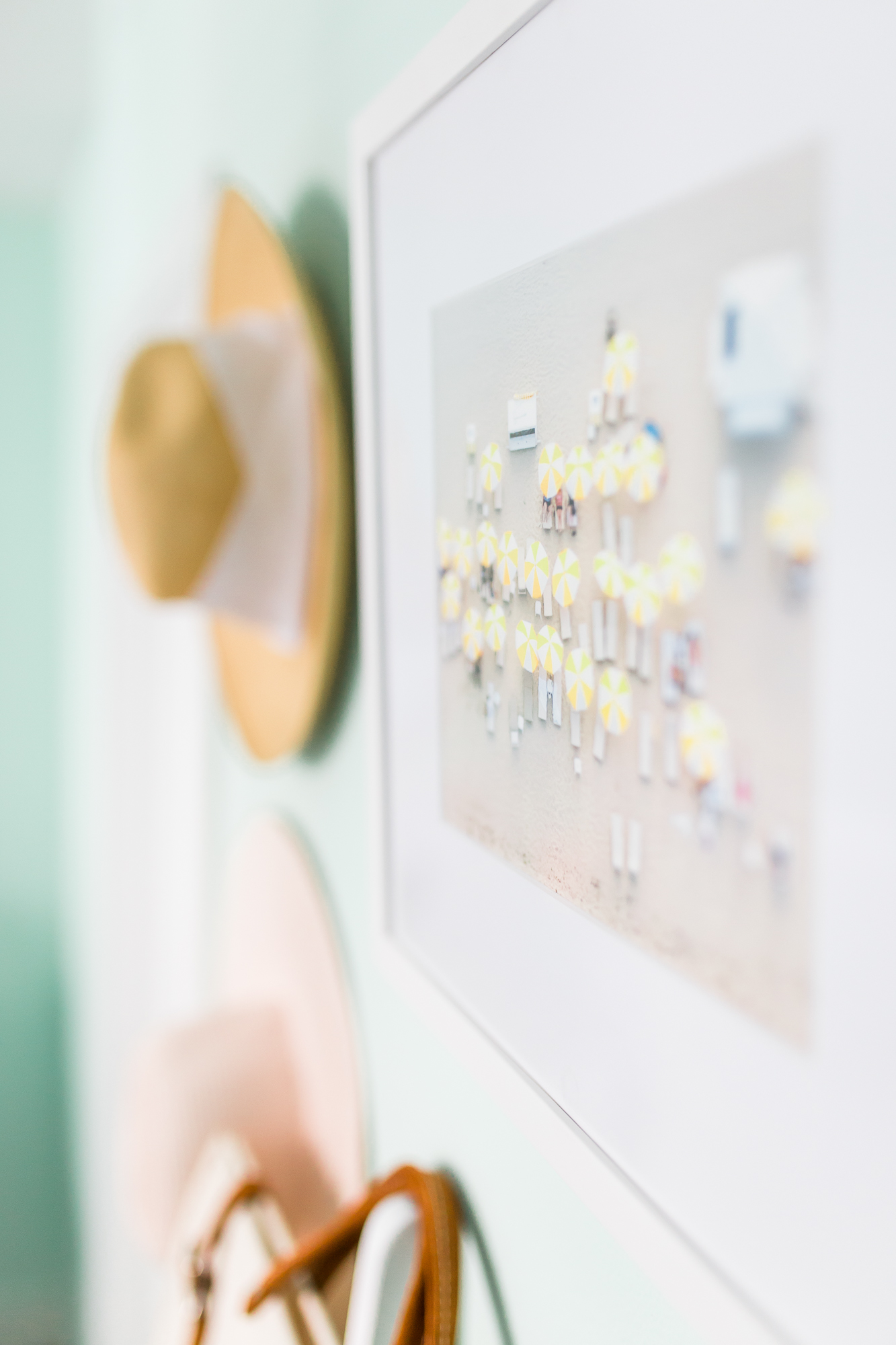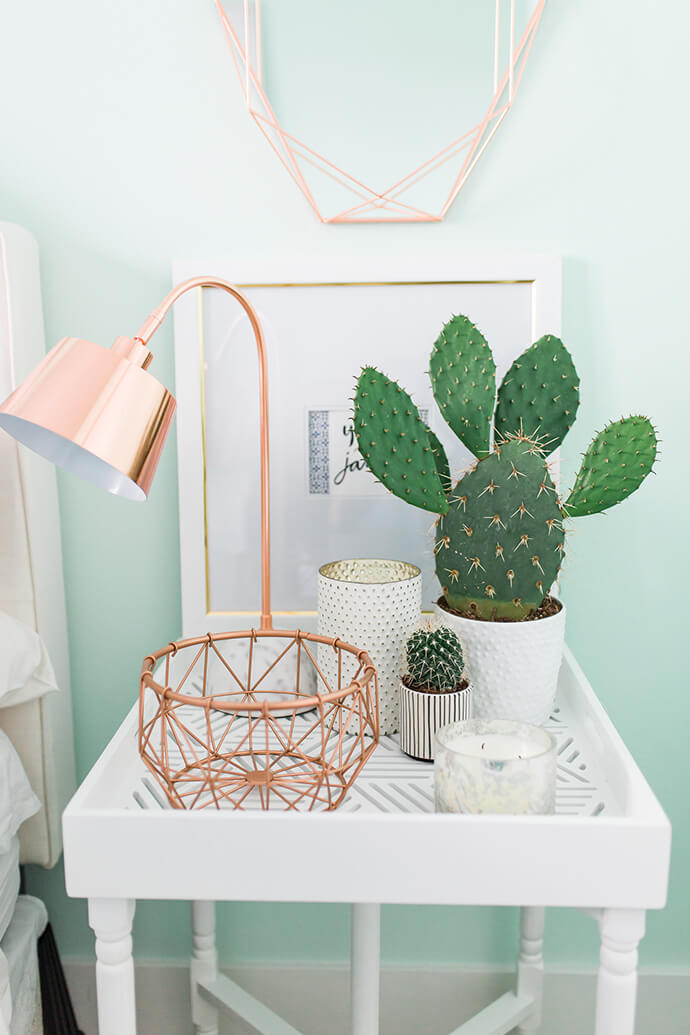 5. Don't forget personal touches.
This might be my favorite part of decorating. Yes, I love bright colors, going on a shopping spree and finding something I just can't live without, but the room doesn't come together until you've added a little part of yourself. Walk around your house and look for items that will work well with what you've already designed. Put your favorite scented candle on your side table next to a pretty dish containing your favorite costume jewelry and the necklace your honey bought you on your anniversary. Find a cute picture frame to show off that great photo you took on your honeymoon or a girls' weekend at the beach. Just make sure that it's something extra memorable. Your bedroom won't feel cozy until it has your stamp on it. Remember to have fun! Decorating shouldn't feel like a hassle, and if it's stress-free, it will truly be the beautiful bedroom you've always wanted.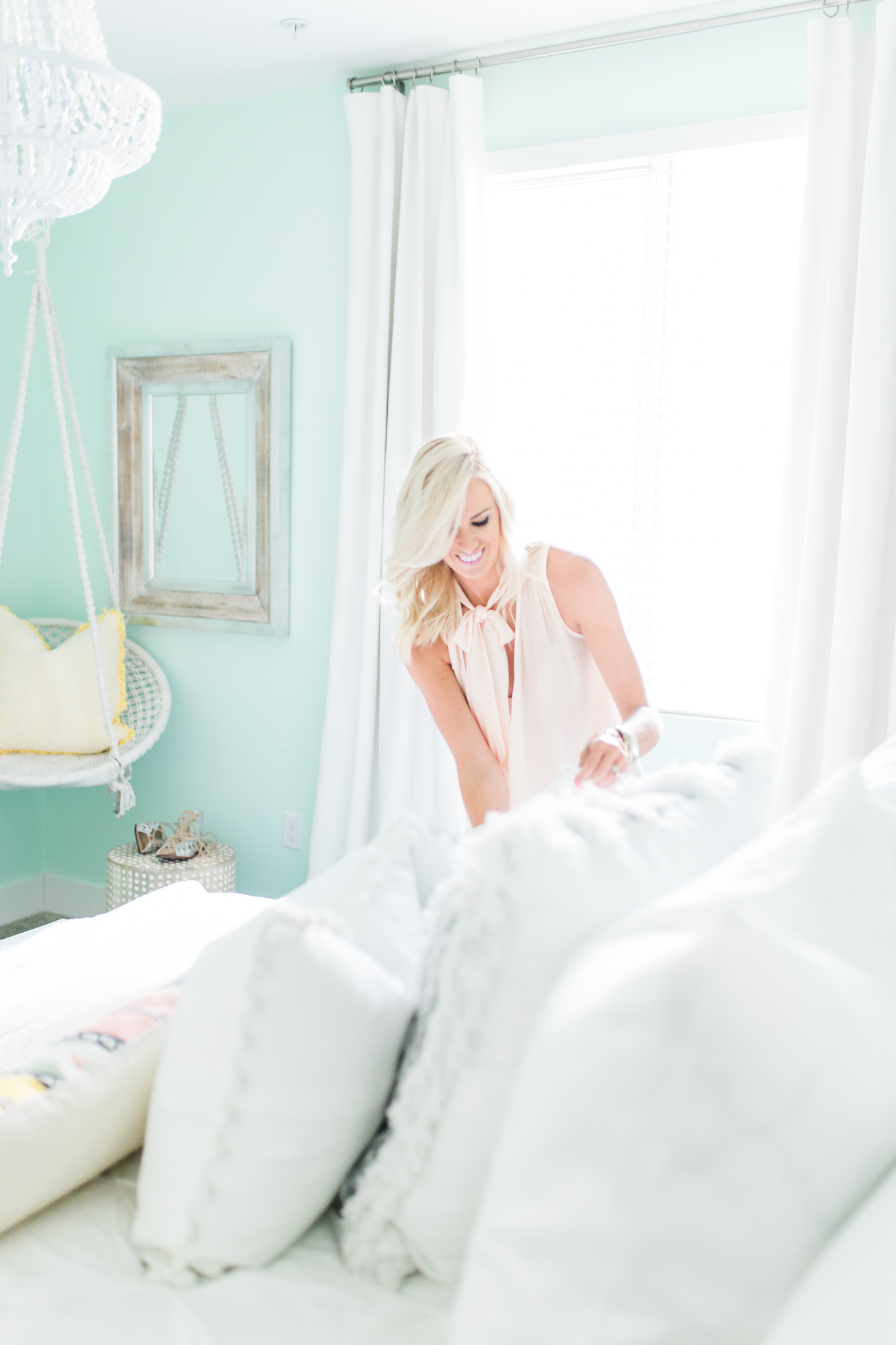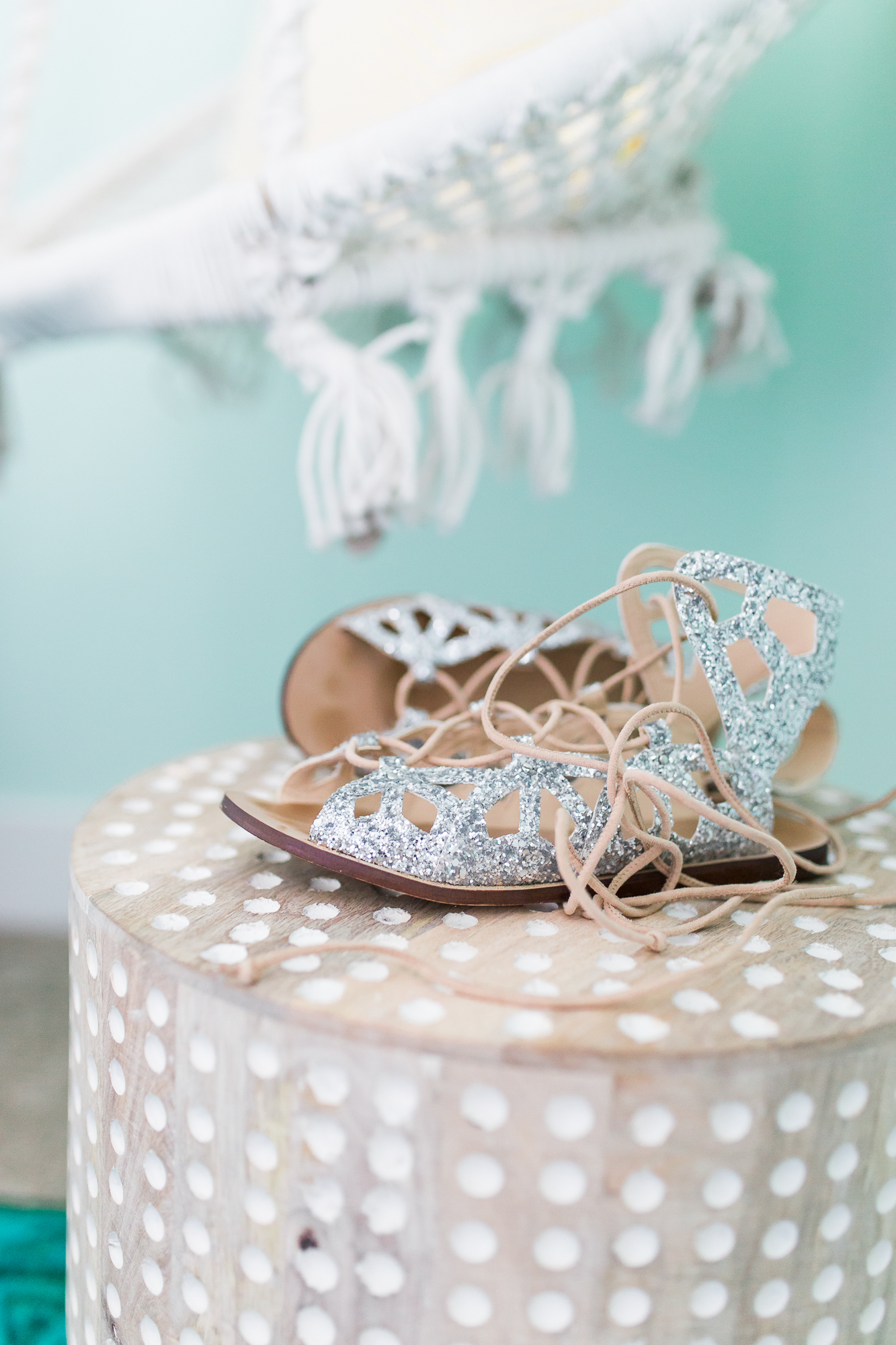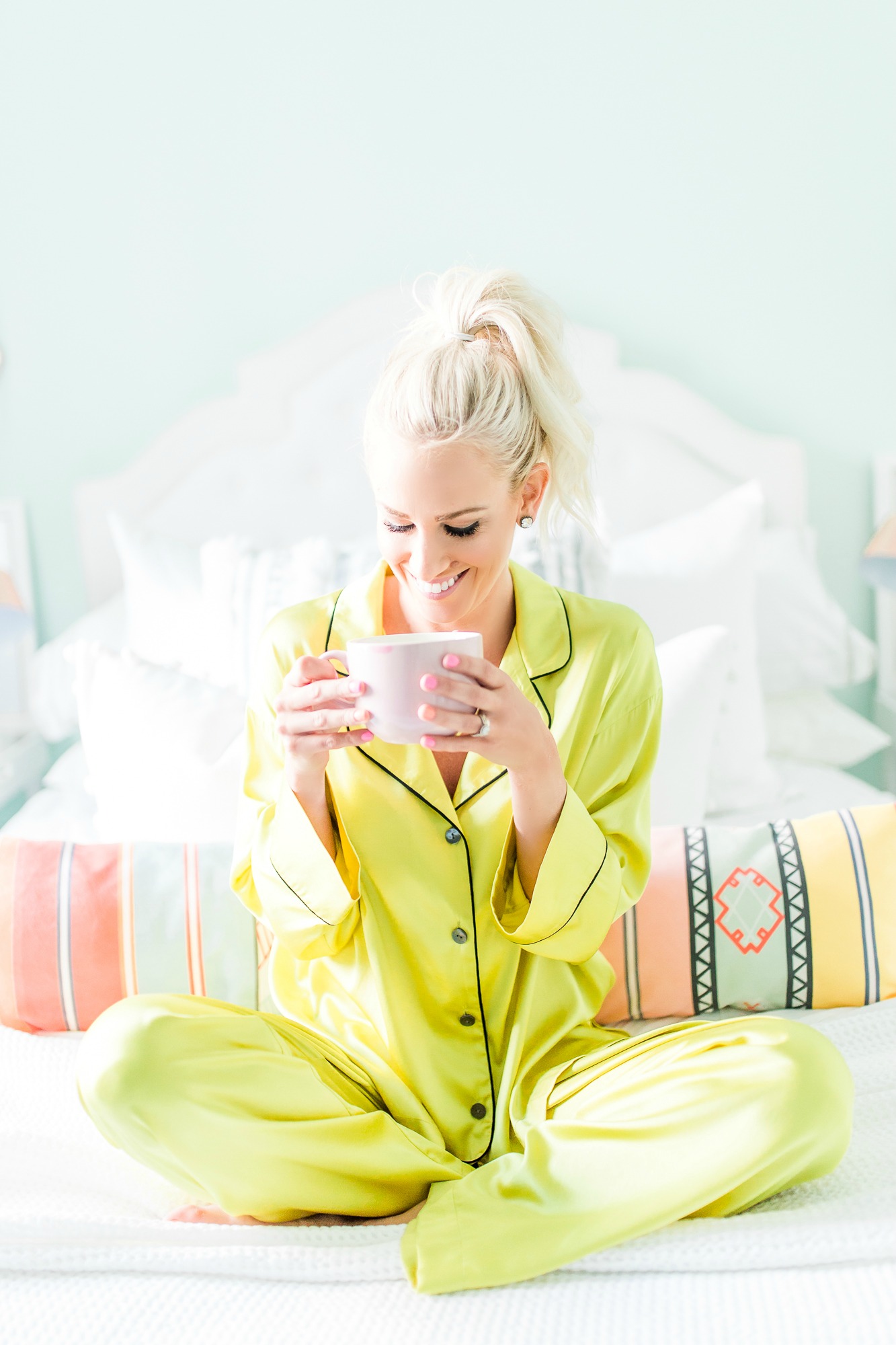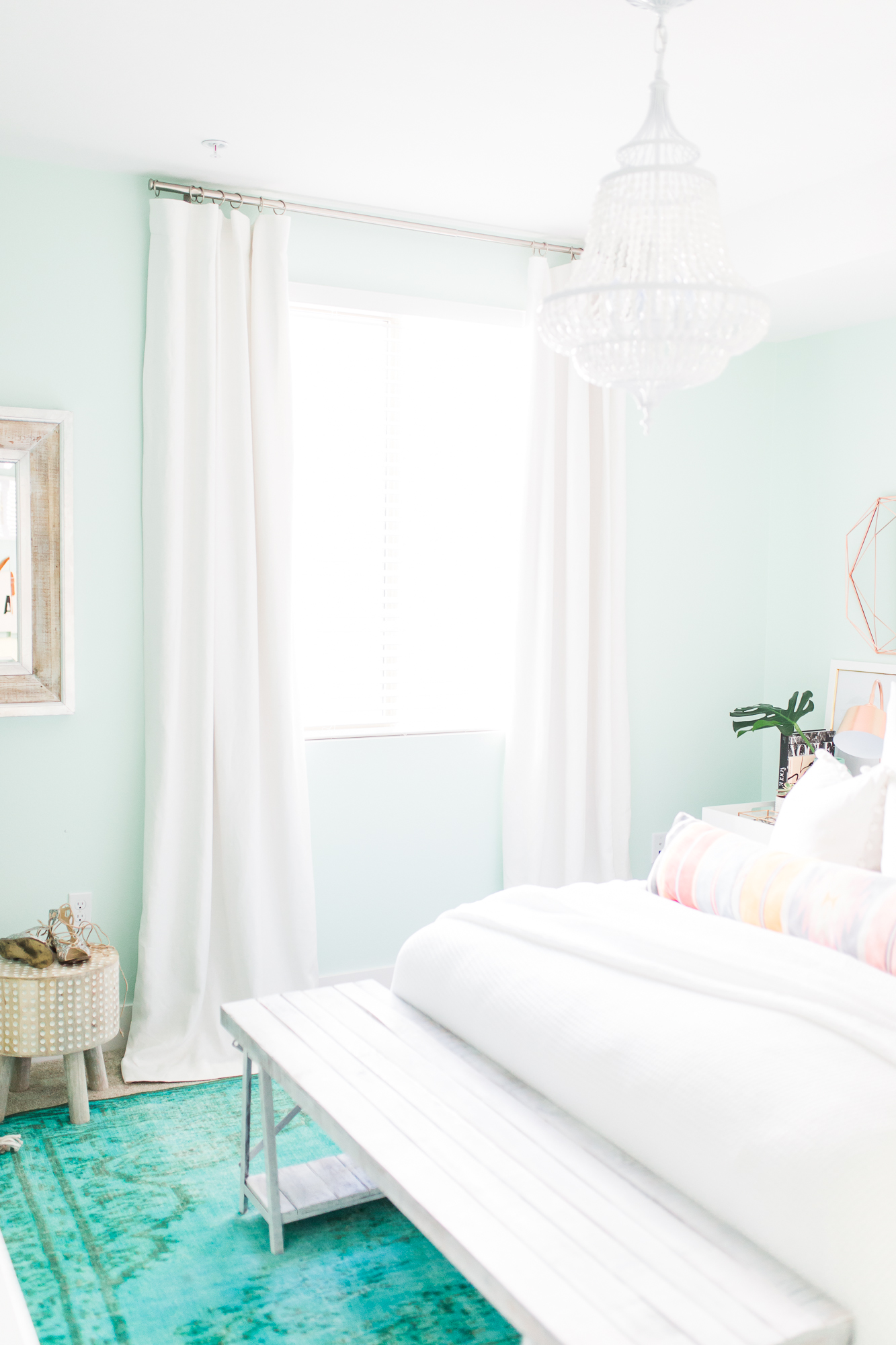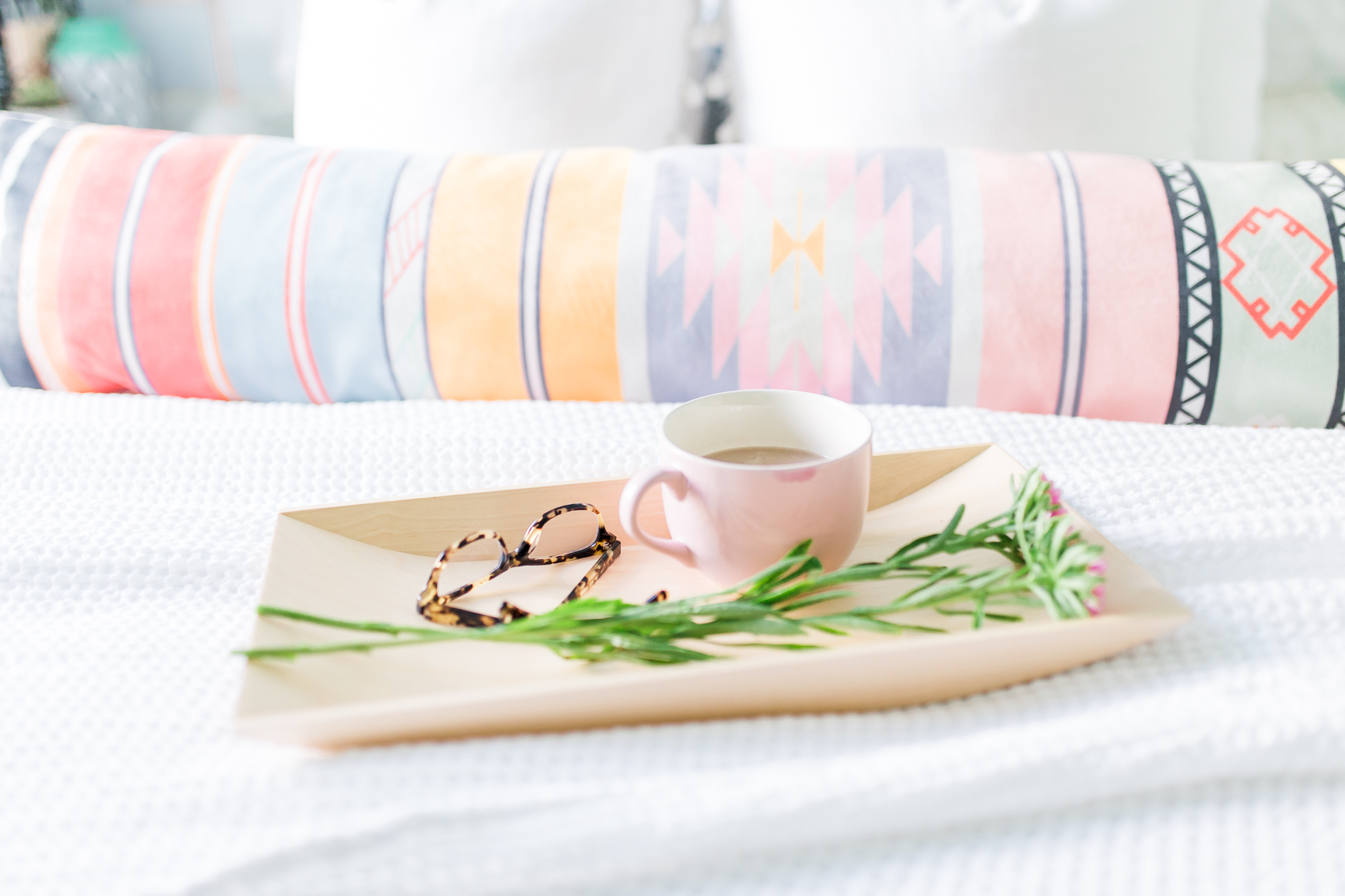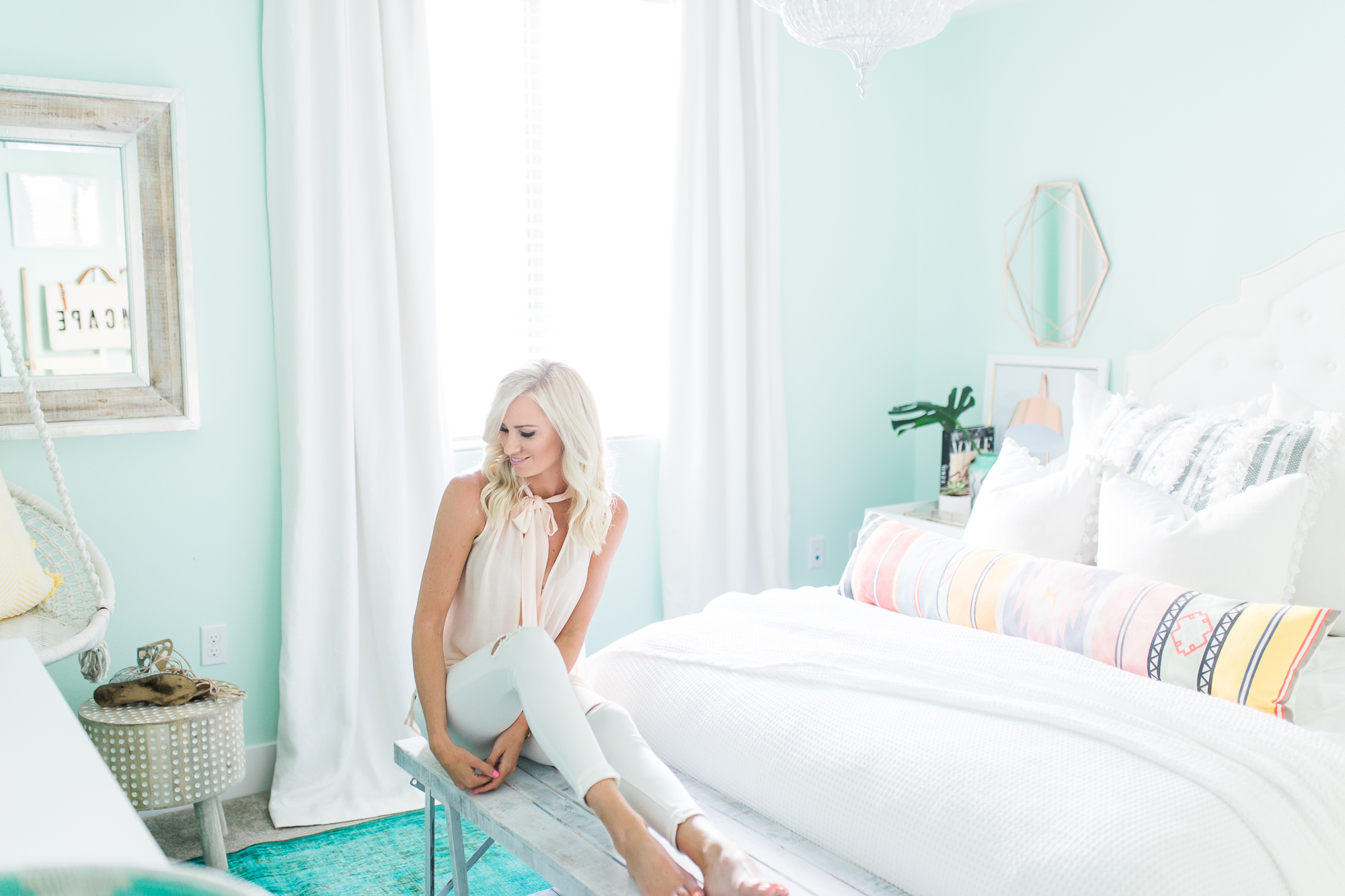 6. McKenna's parting tip.
I know making your masterpiece with all of those amazing pillows might feel like a chore. Do me a favor and make your bed every day for a week. When you decide on day eight that you're too tired, you'll regret the decision when you get home from work. Let me tell you, you will feel so much better walking into your bedroom when it's all done up nice. You worked hard for that room, girl. Enjoy it at its best and be proud of yourself.