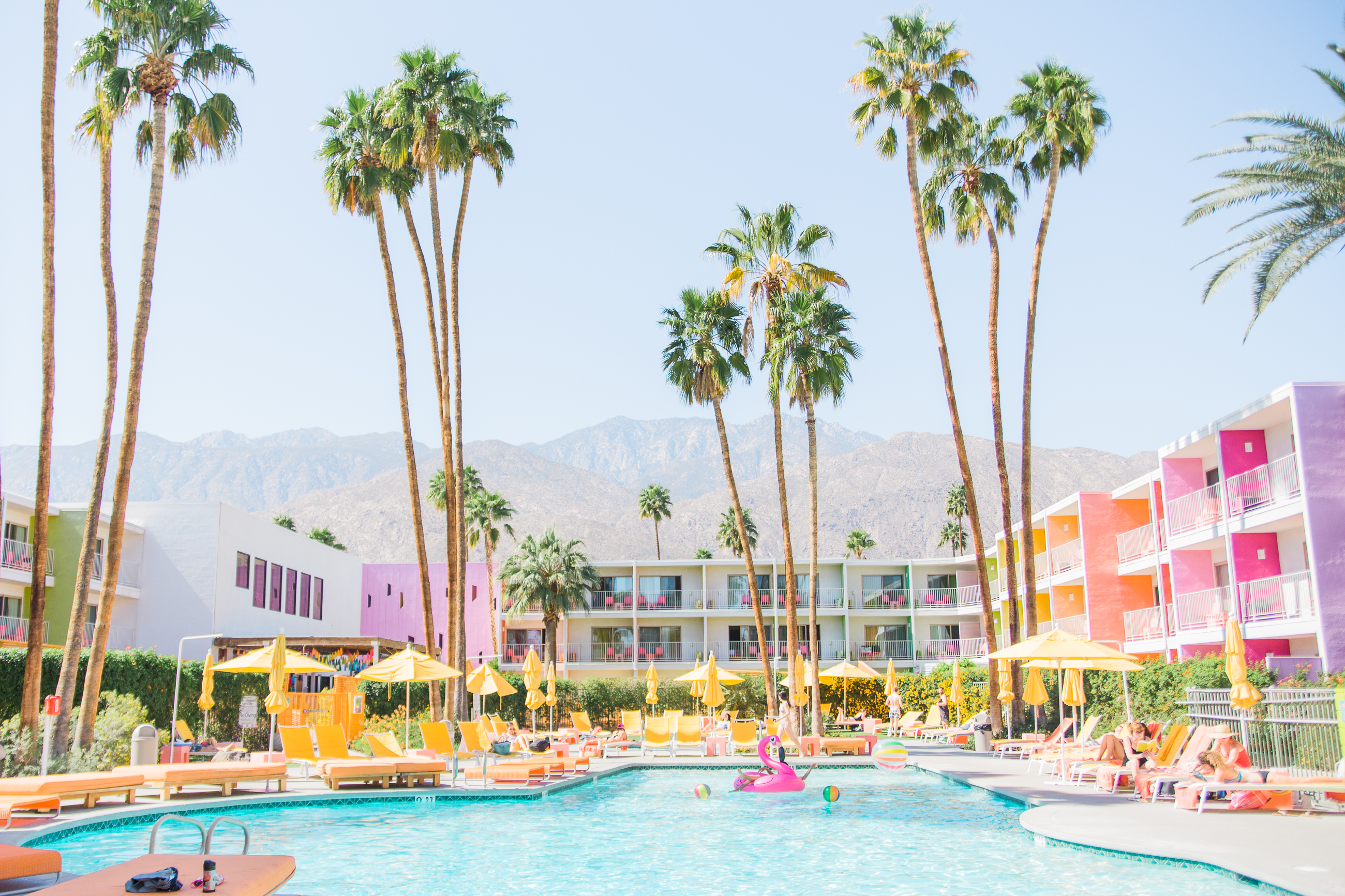 Palm Springs, basically the happiest place on earth! How could you not love this rainbow world of fun, this hotel (The Saguaro) speaks to my colorful soul on all levels.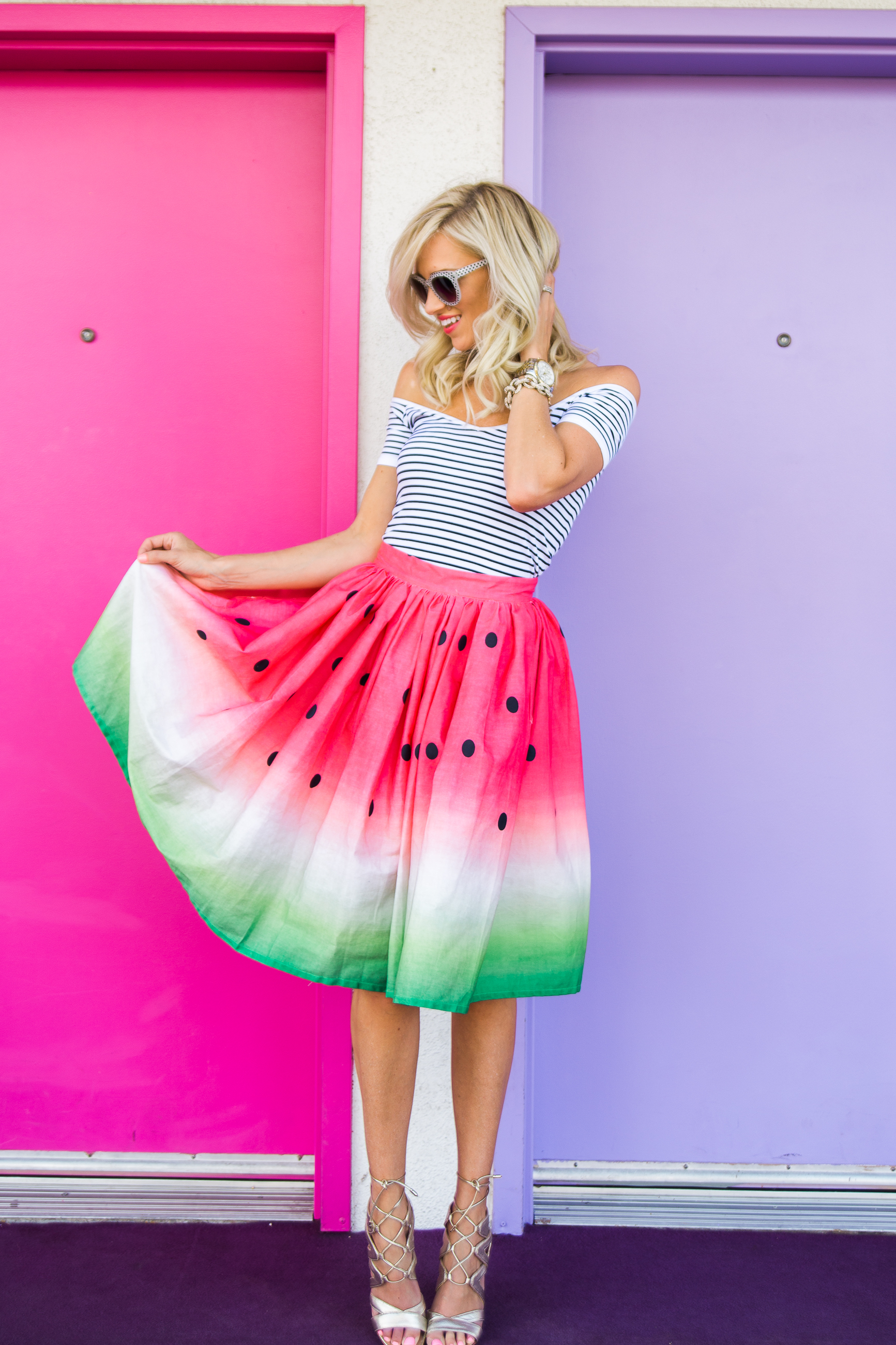 The doors at this hotel are all painted different colors, naturally I stayed in the pink room!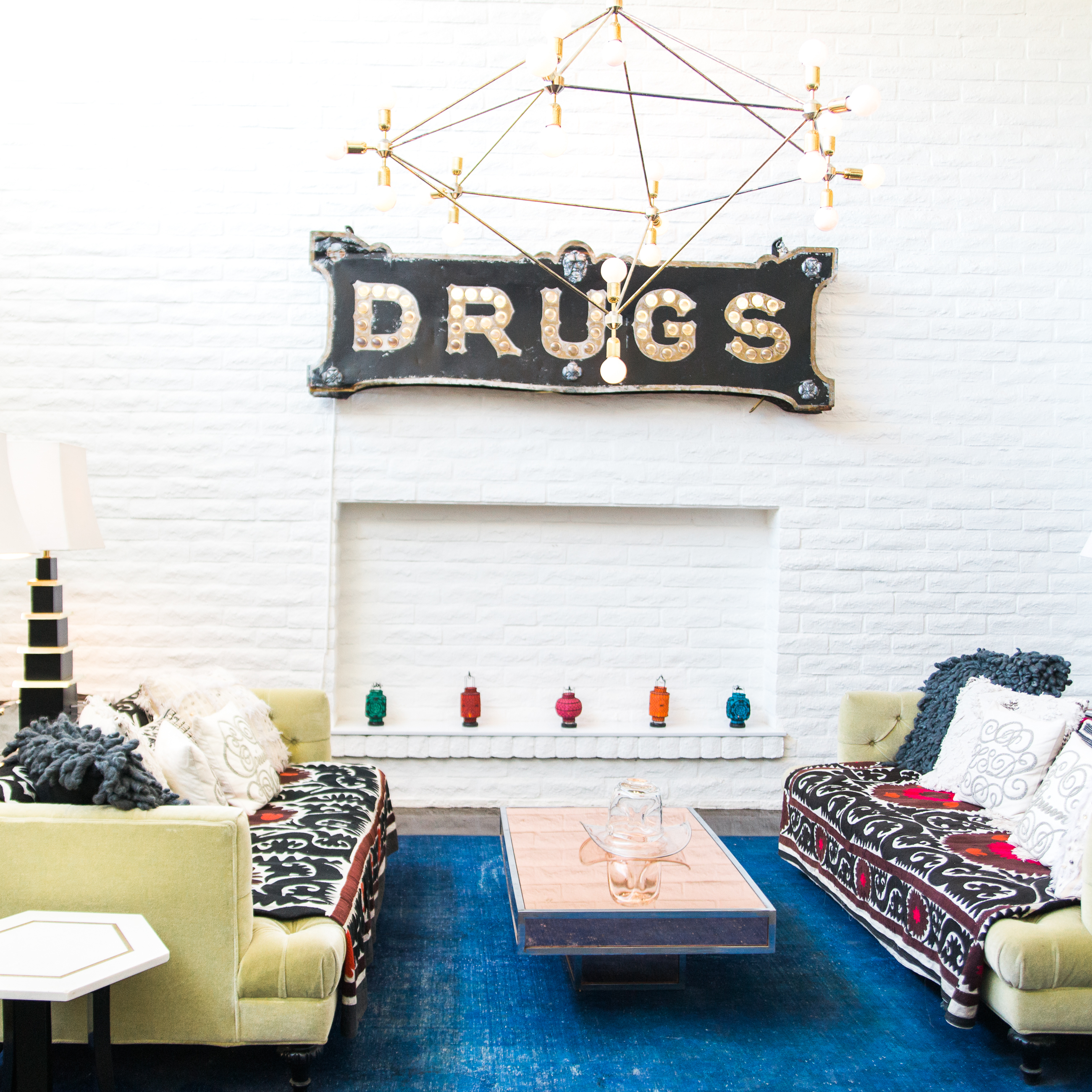 How dreamy is this lobby area at the Parker Hotel, this is a must see while in Palm Springs. I highly recommend staying on the property in order to experience the pool area and lemonade stand!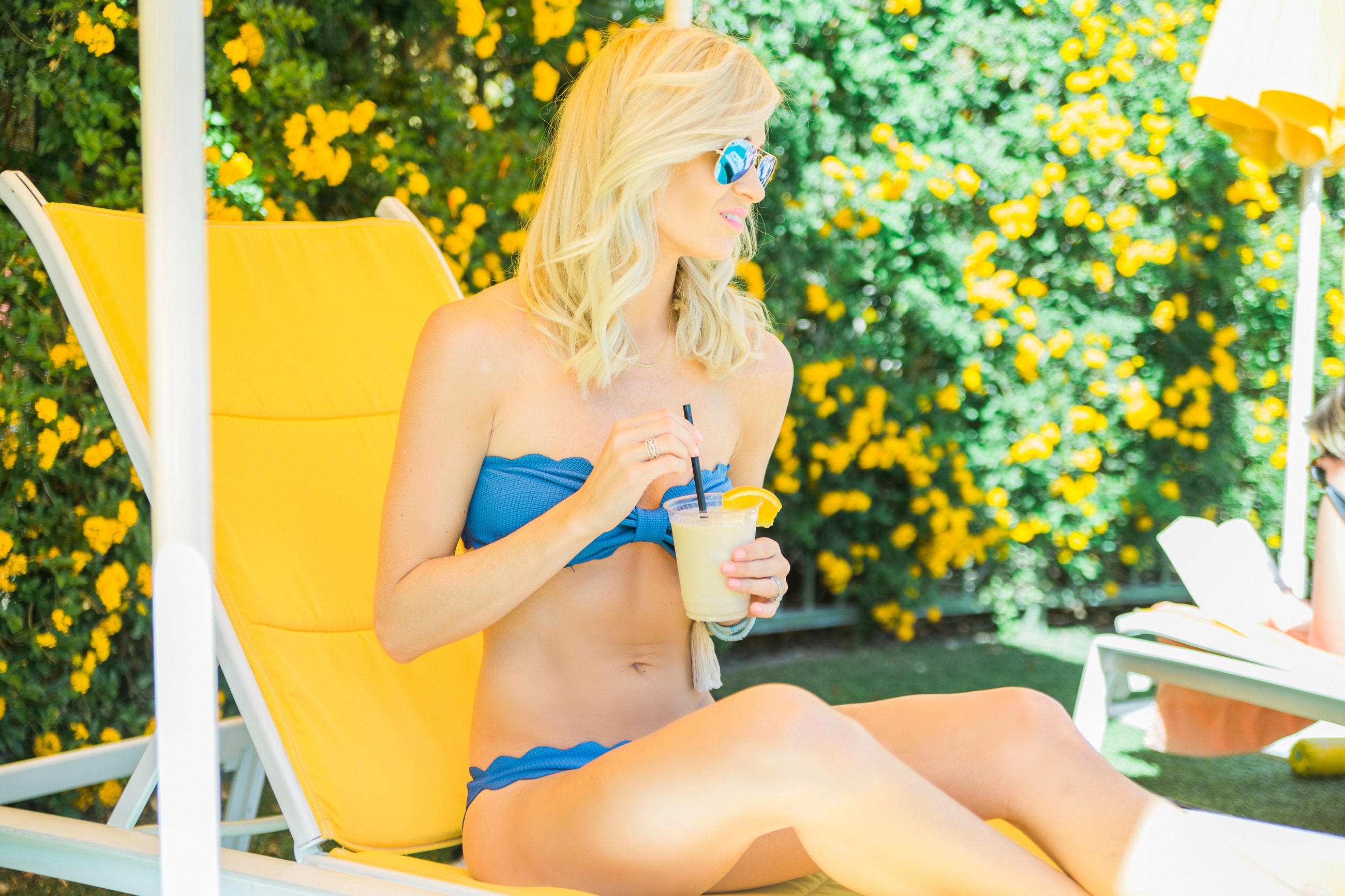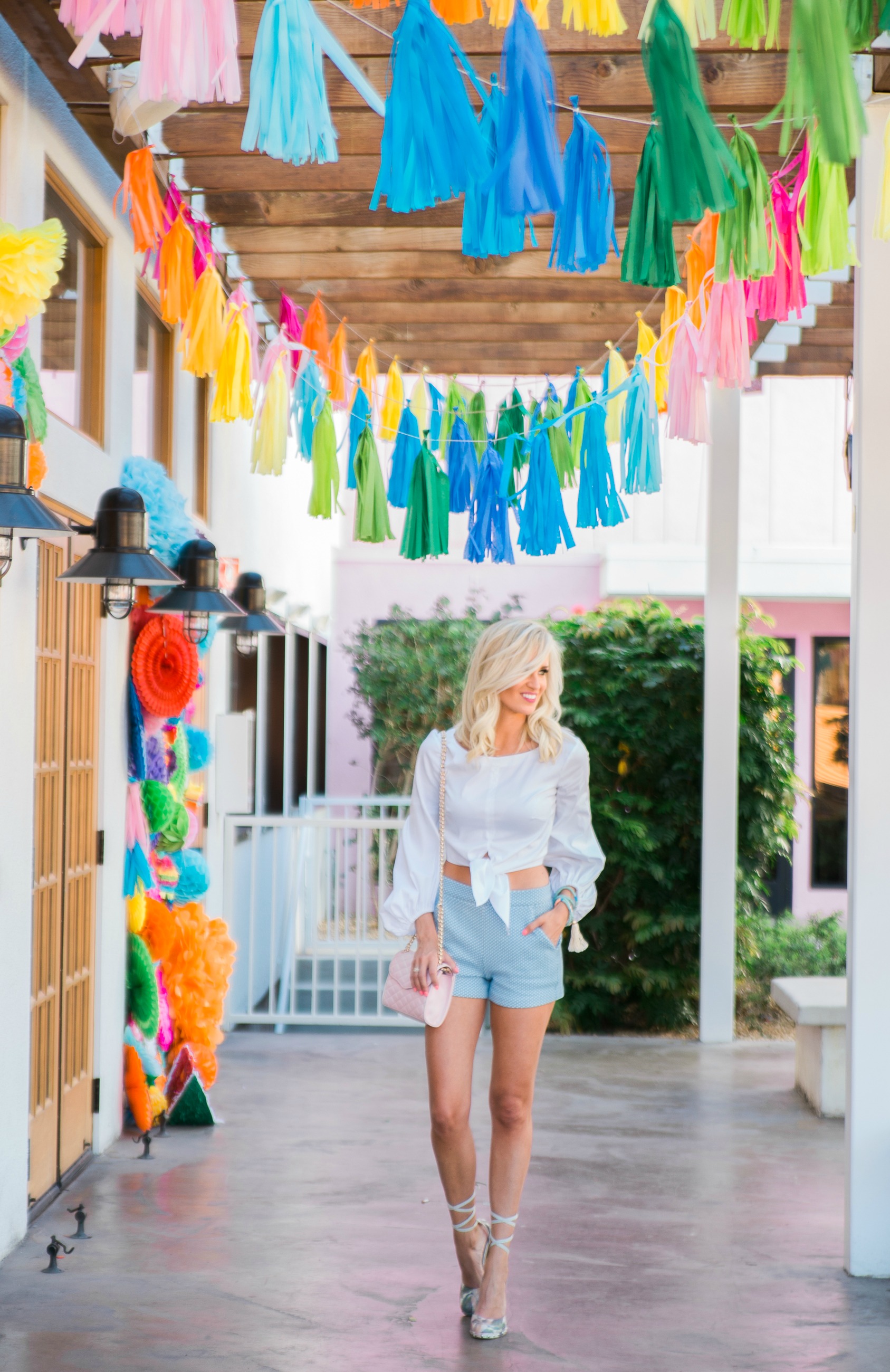 White Top | Shorts | Sandals | Bag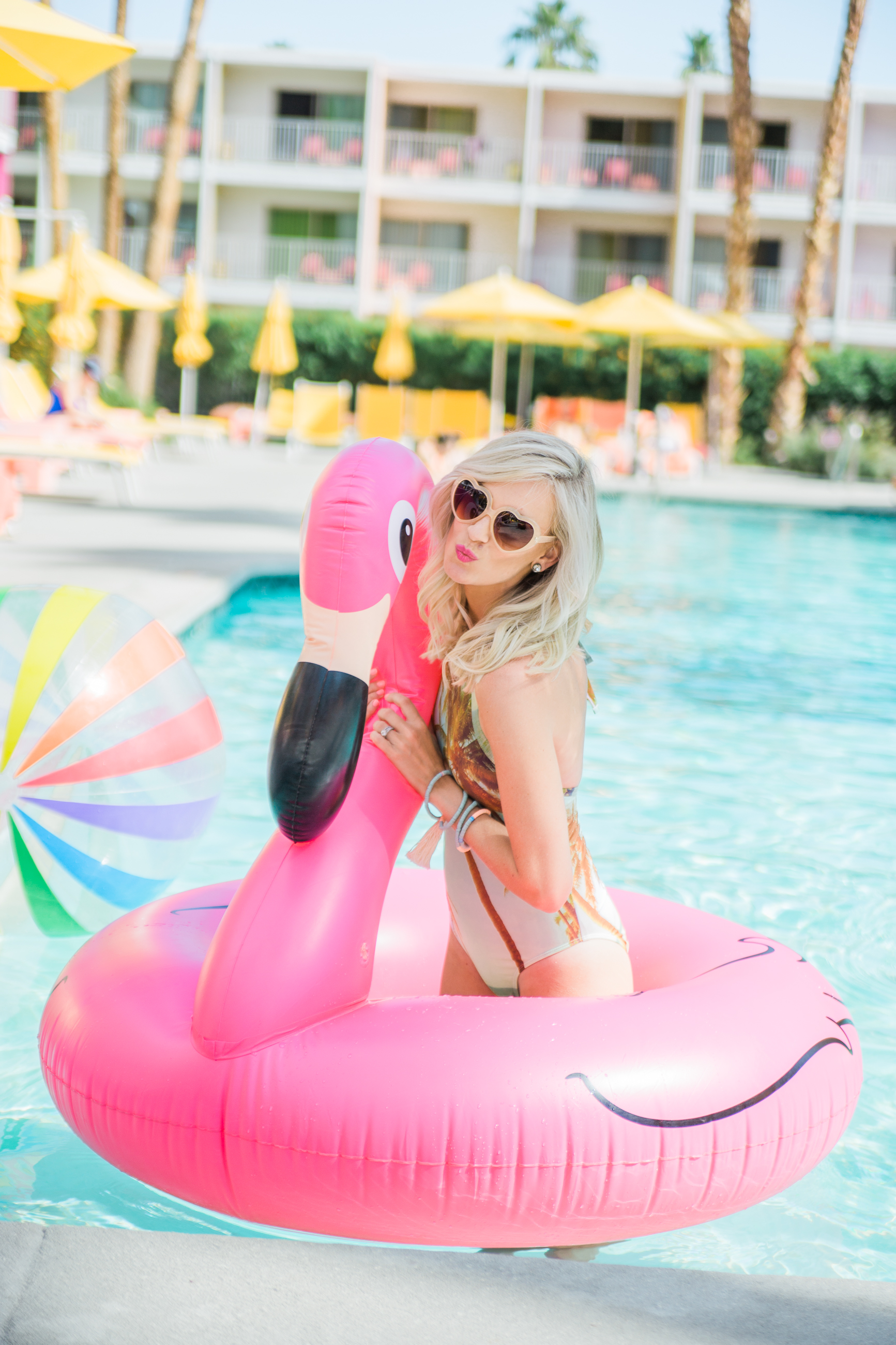 The pool party is jumping with all sorts of friends, I made sure to call dibs on the flamingo! (Forever 21 Swimsuit)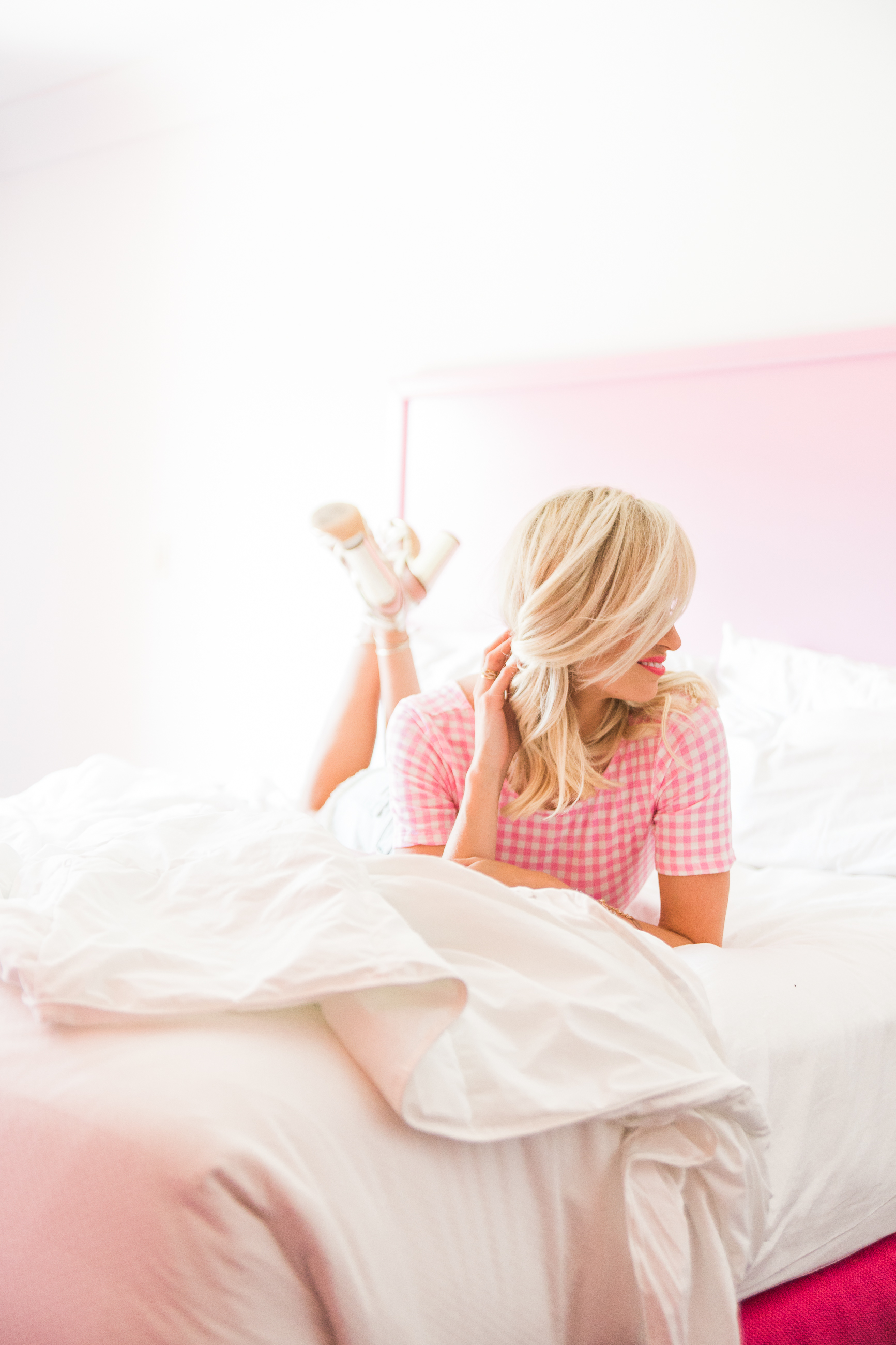 Even my bed was PINK, girlllllll please…I'm never leaving!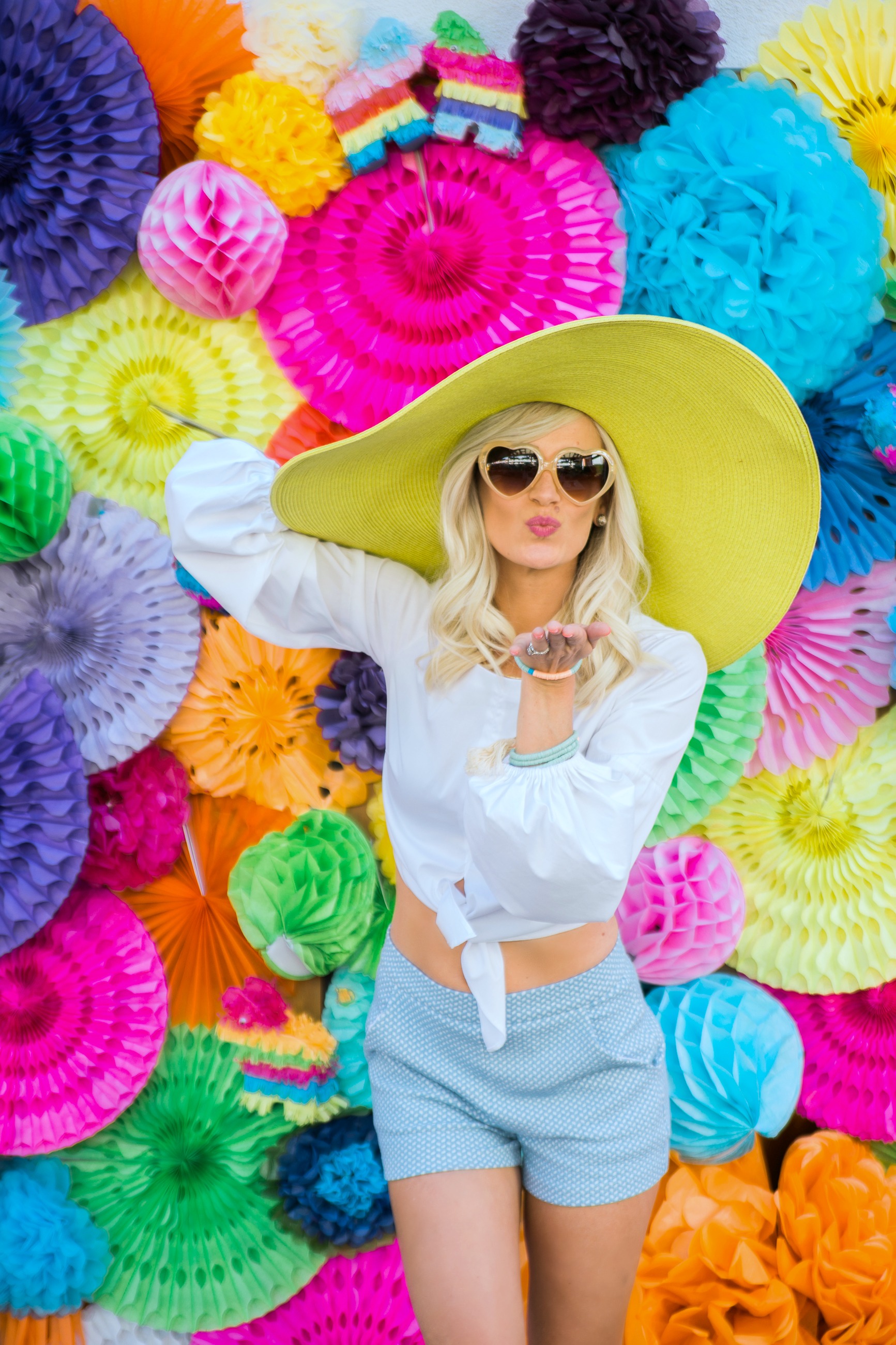 Everywhere in Palm Springs is IG worthy! Especially this colorful wall at the Saguaro!
Unique Vintage Watermelon Skirt, you know just riding down the street in my fruit skirt with fruit in my basket. #nbd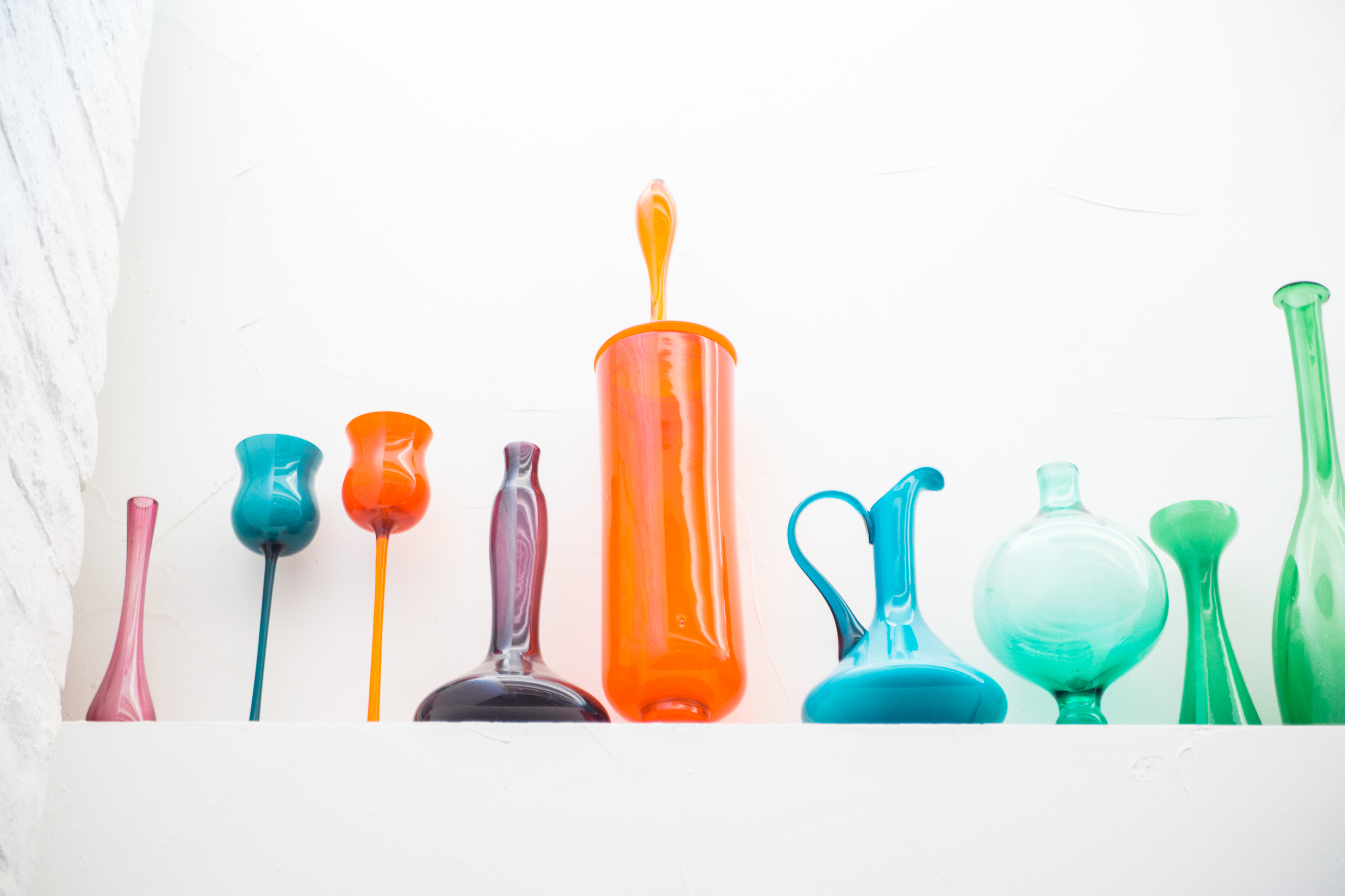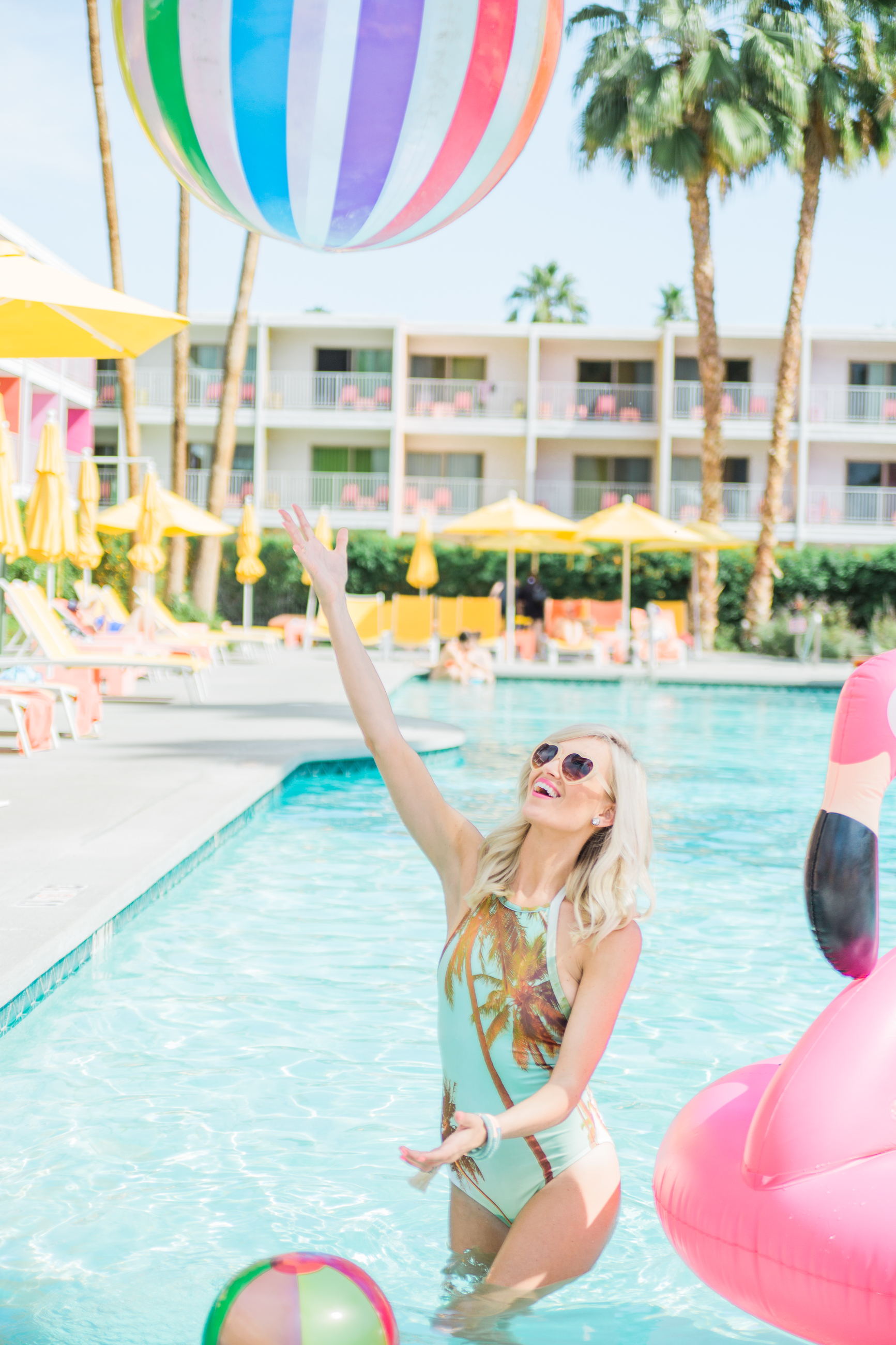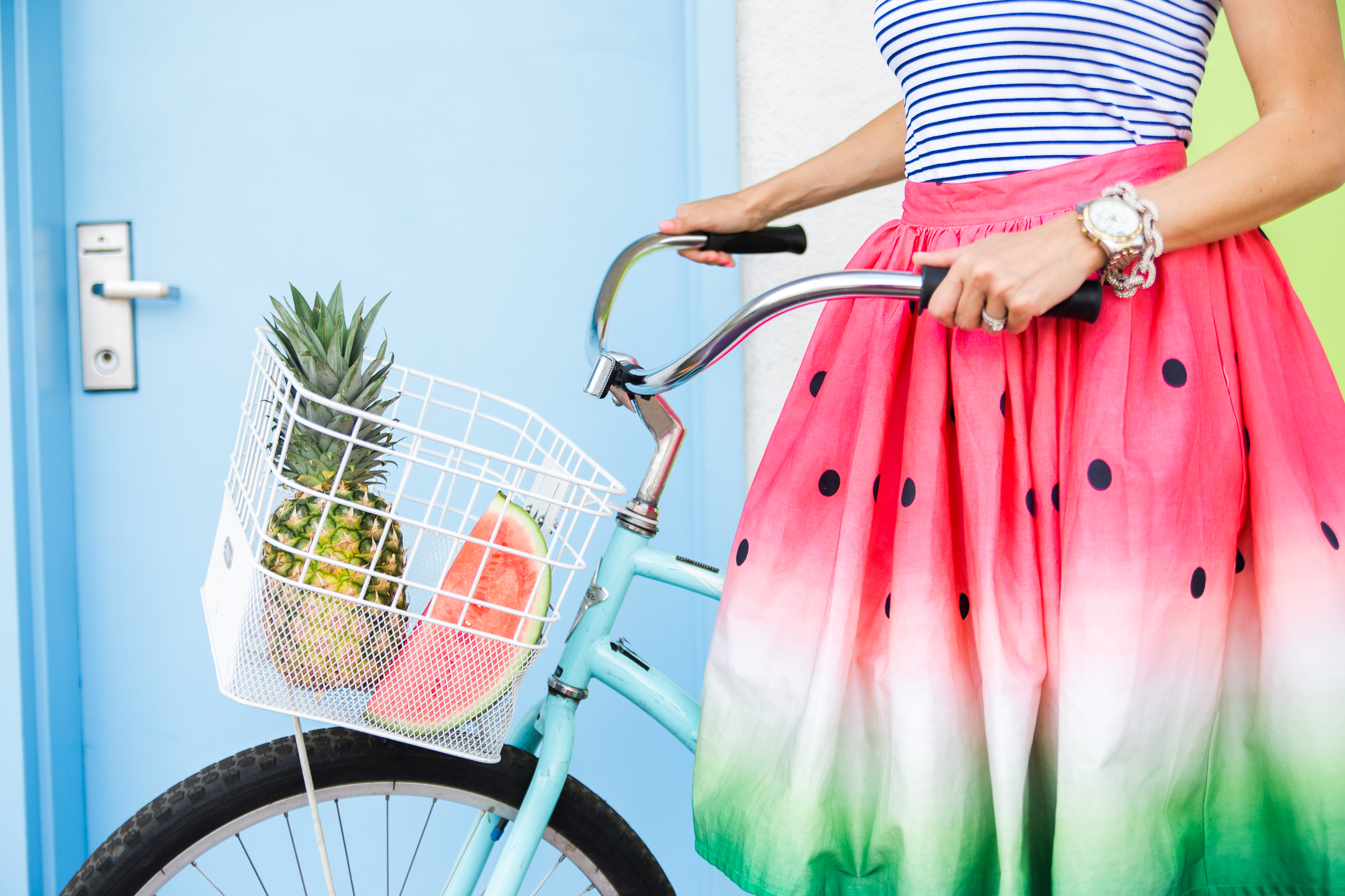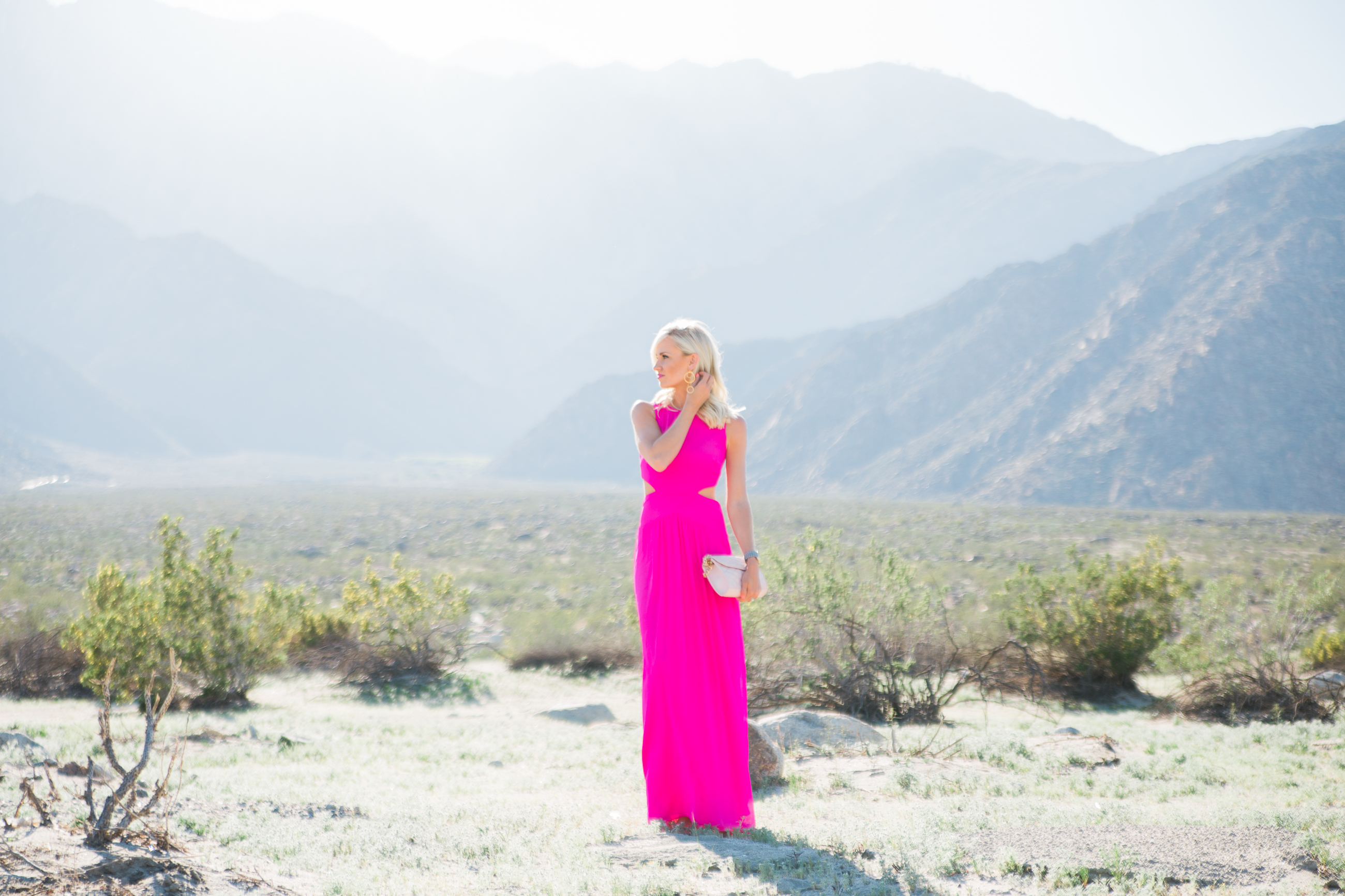 Nicole Miller Pink Dress and this killer backdrop!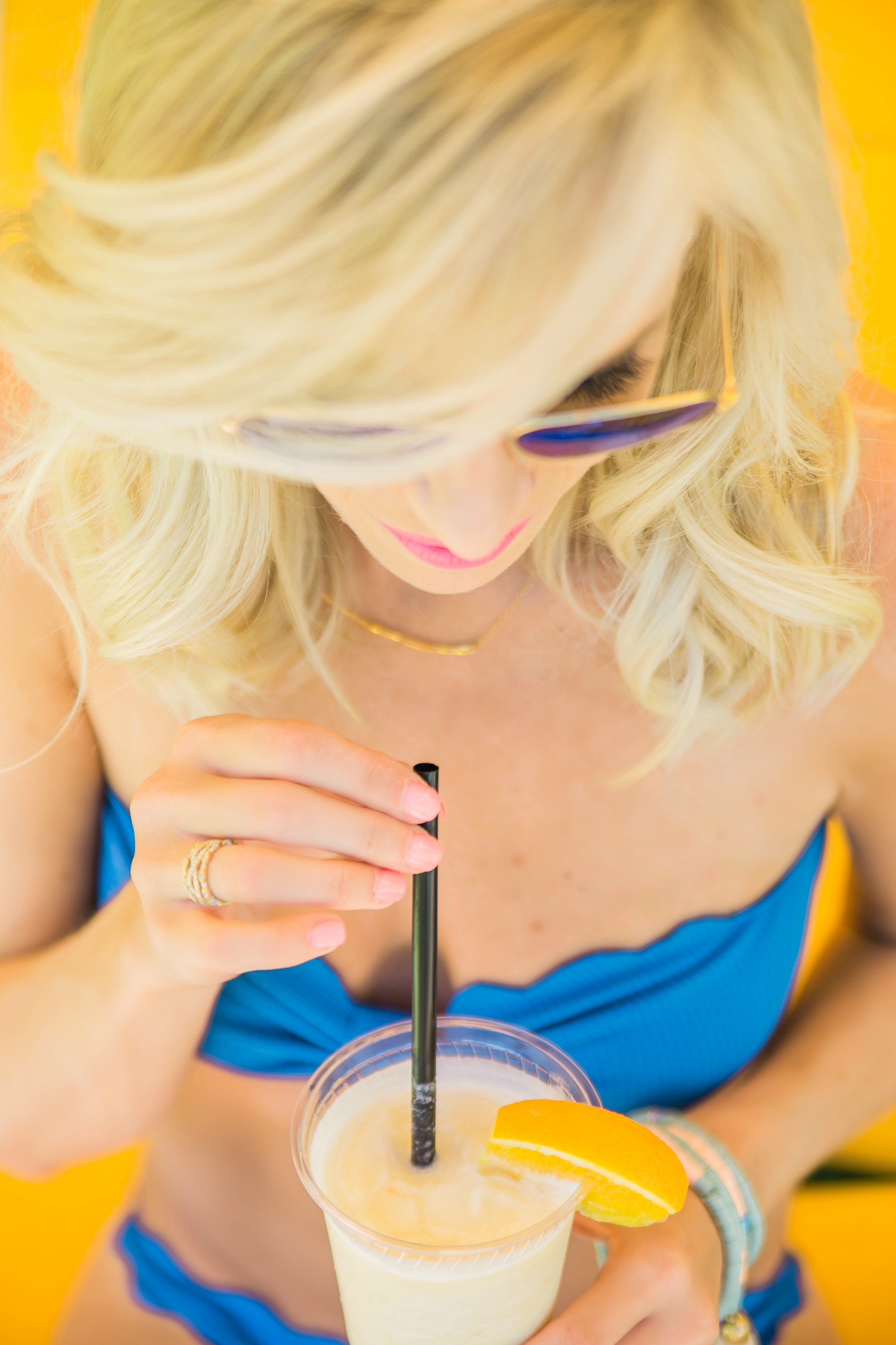 Even the drinks here are cooler than me, this was is called Mermaid Juice! Loving this scolloped swimsuit btw!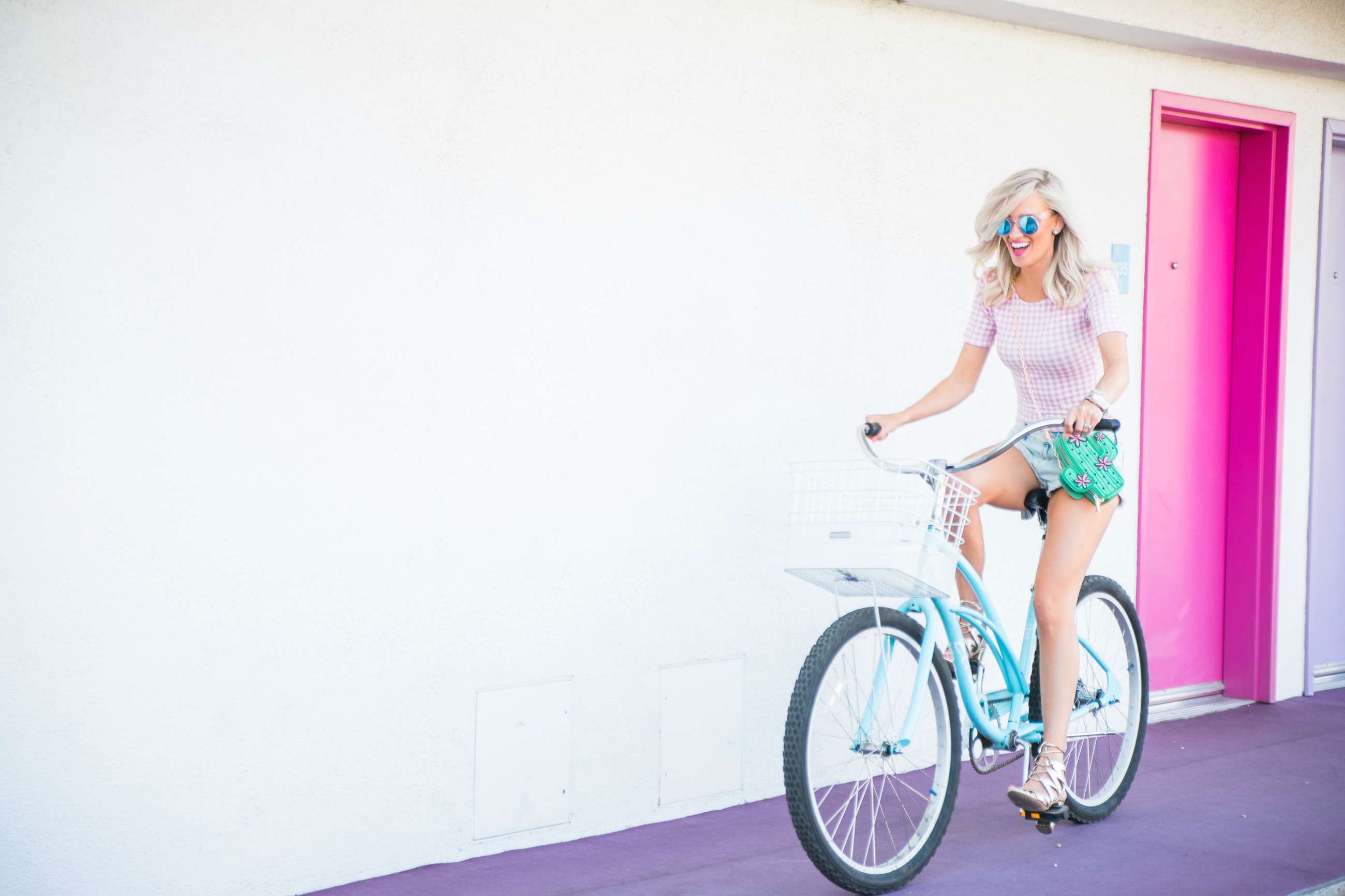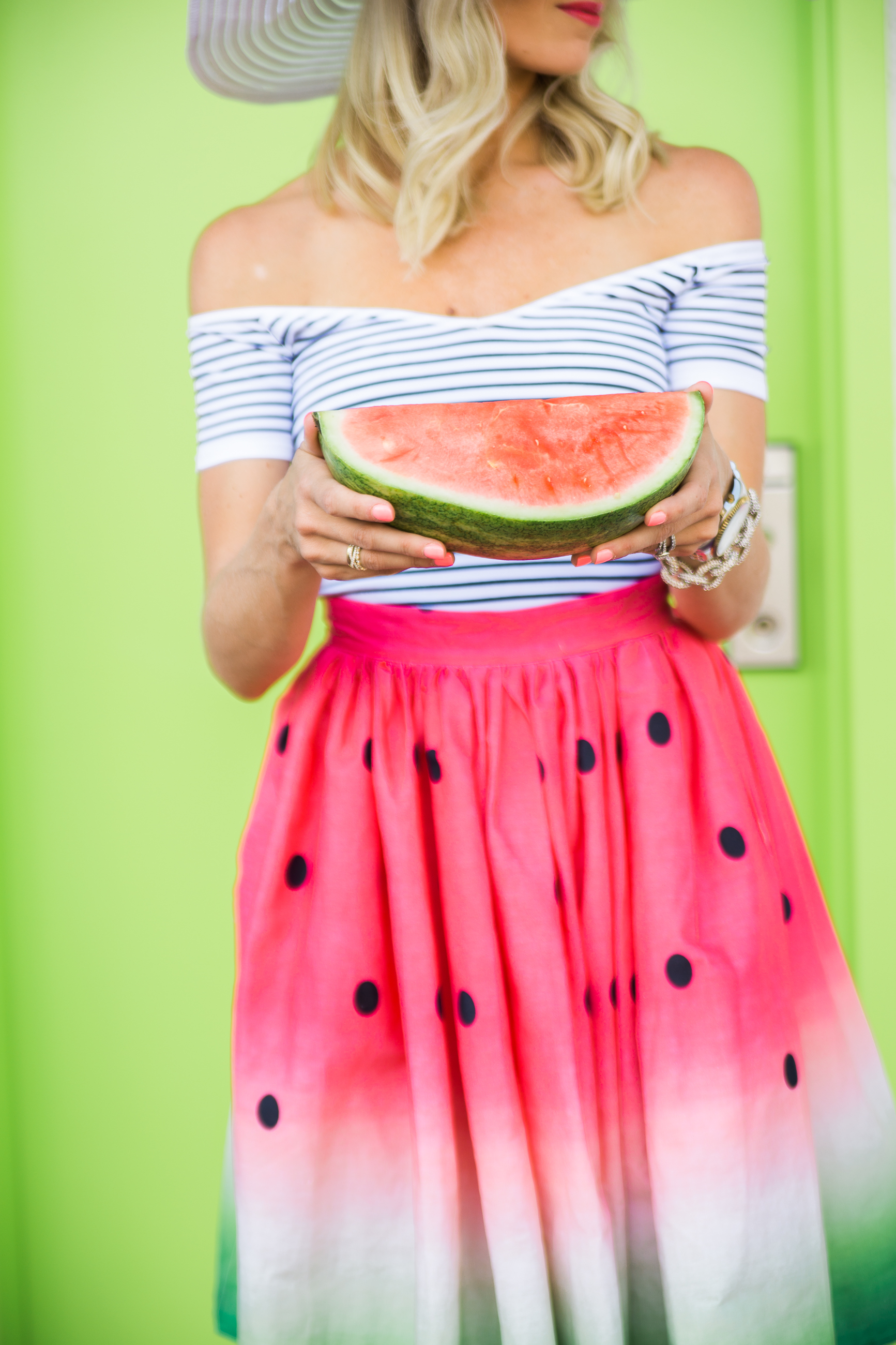 How many licks does it take to get to the center of a tootsie pop??!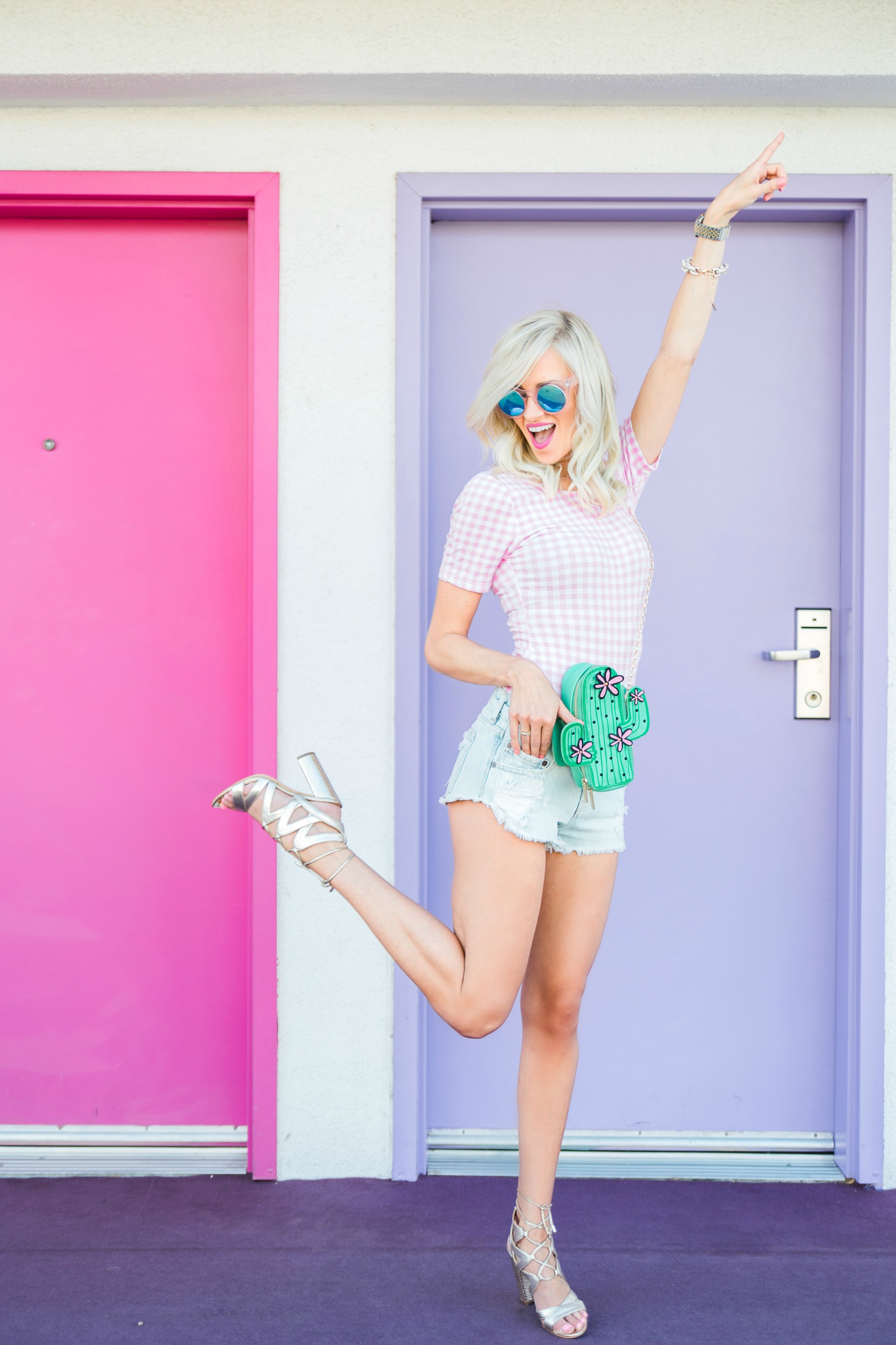 Urban Outfitters Shorts | Asos Cactus Bag | Gold Sandals | H&M Gingham Bodysuit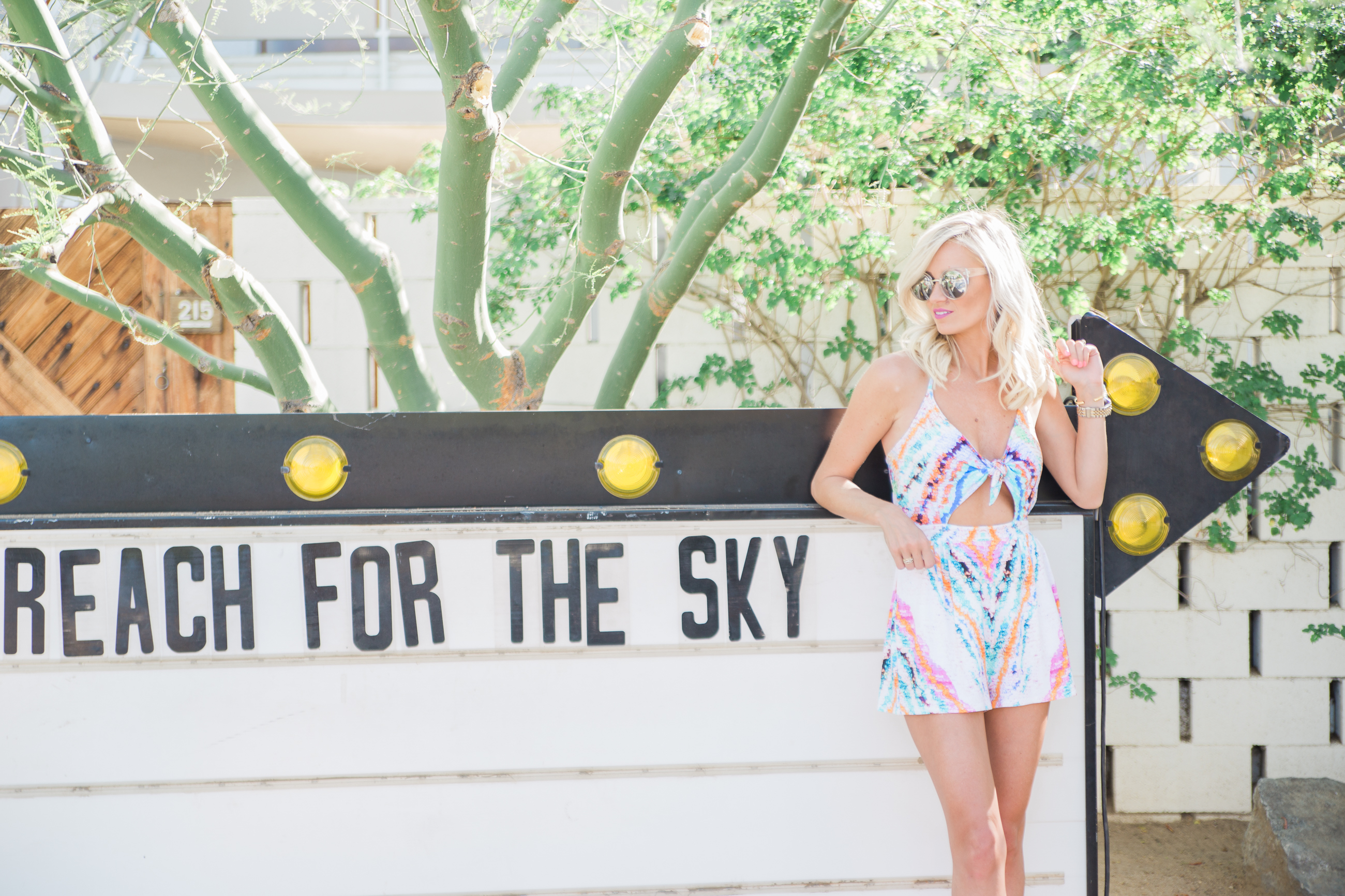 In my Mara Hoffman Romper as I reach for the sky.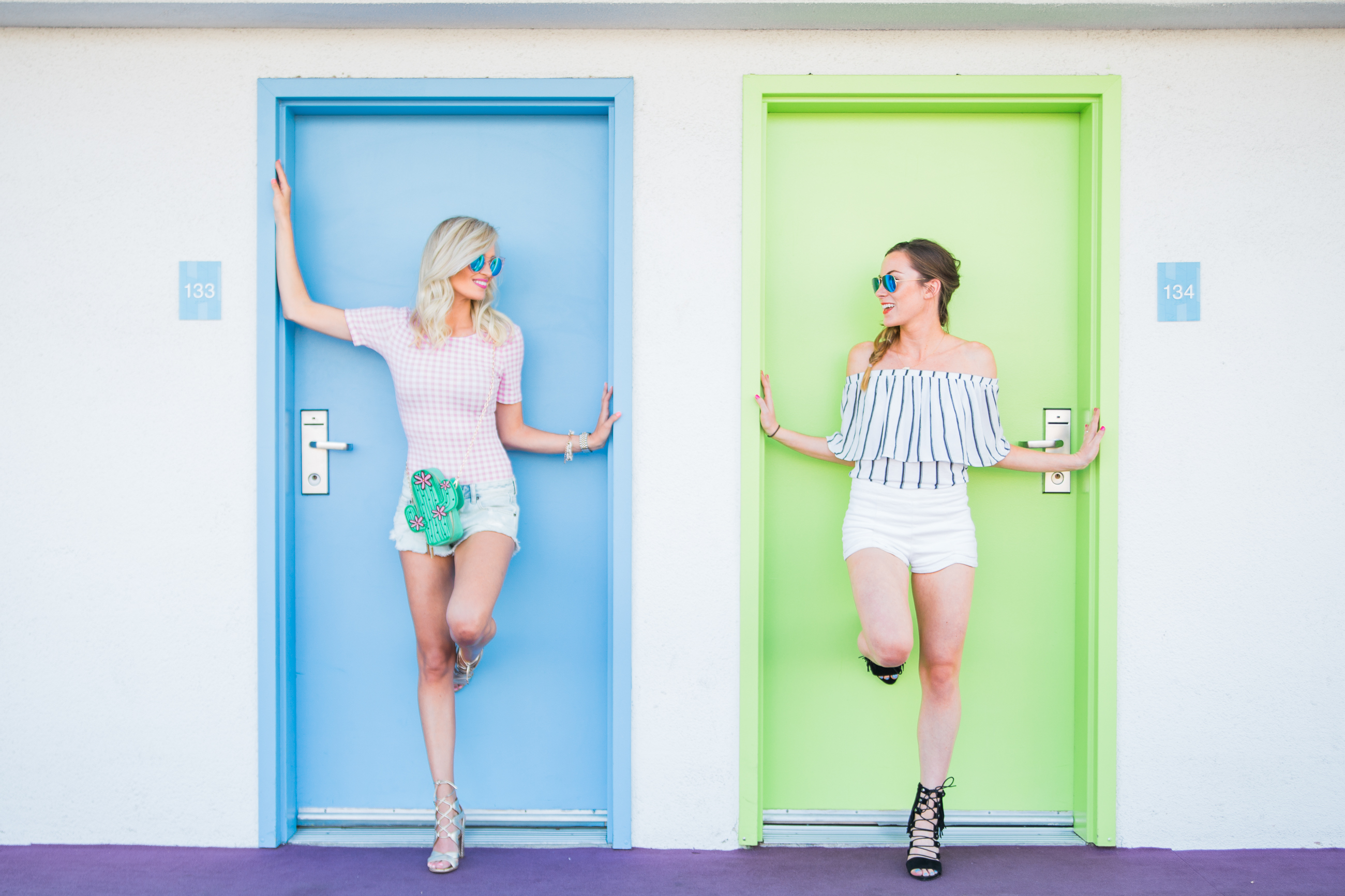 Palm Springs is cooler with friends, I met this chick at Chick-fil-A.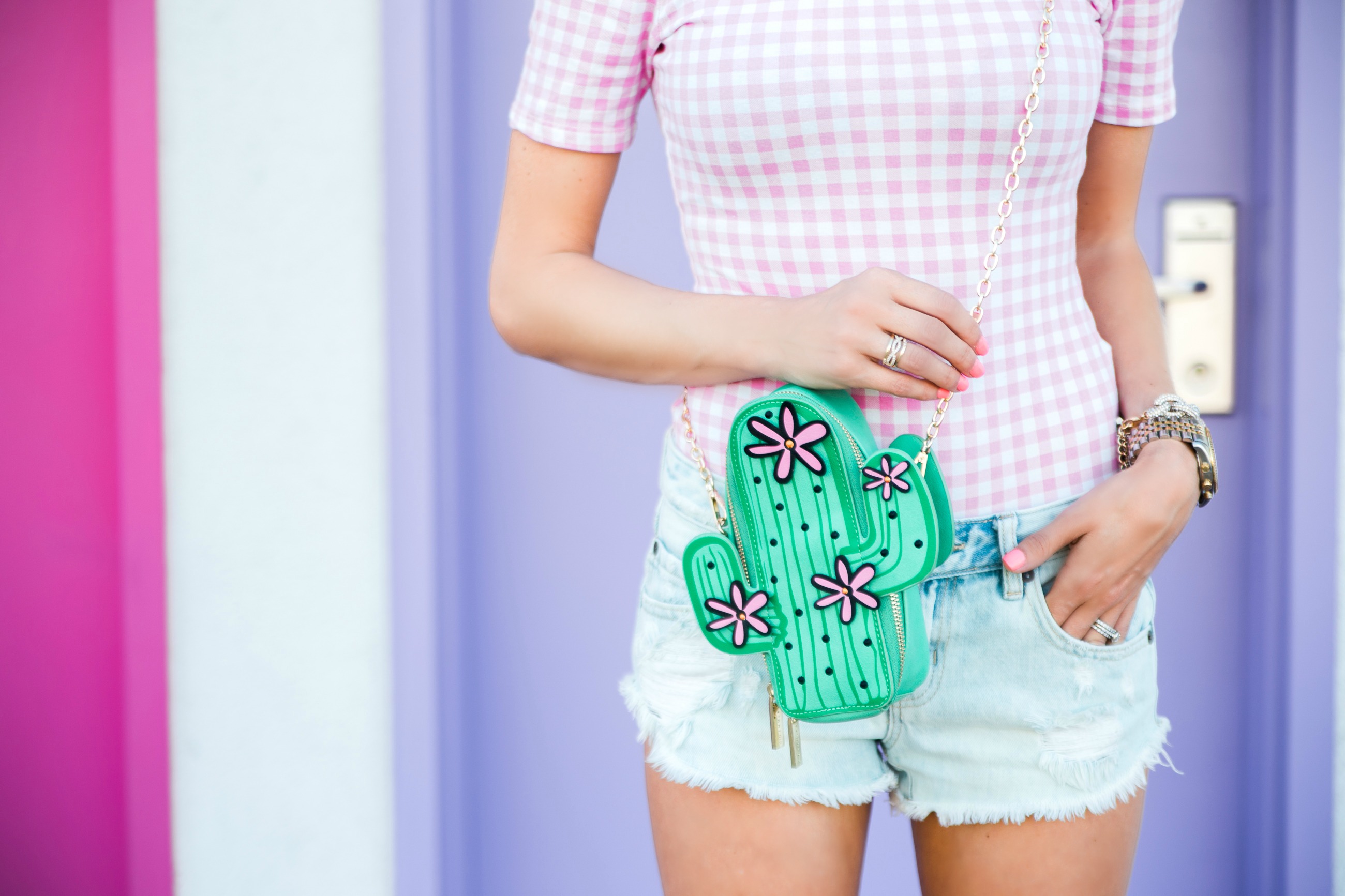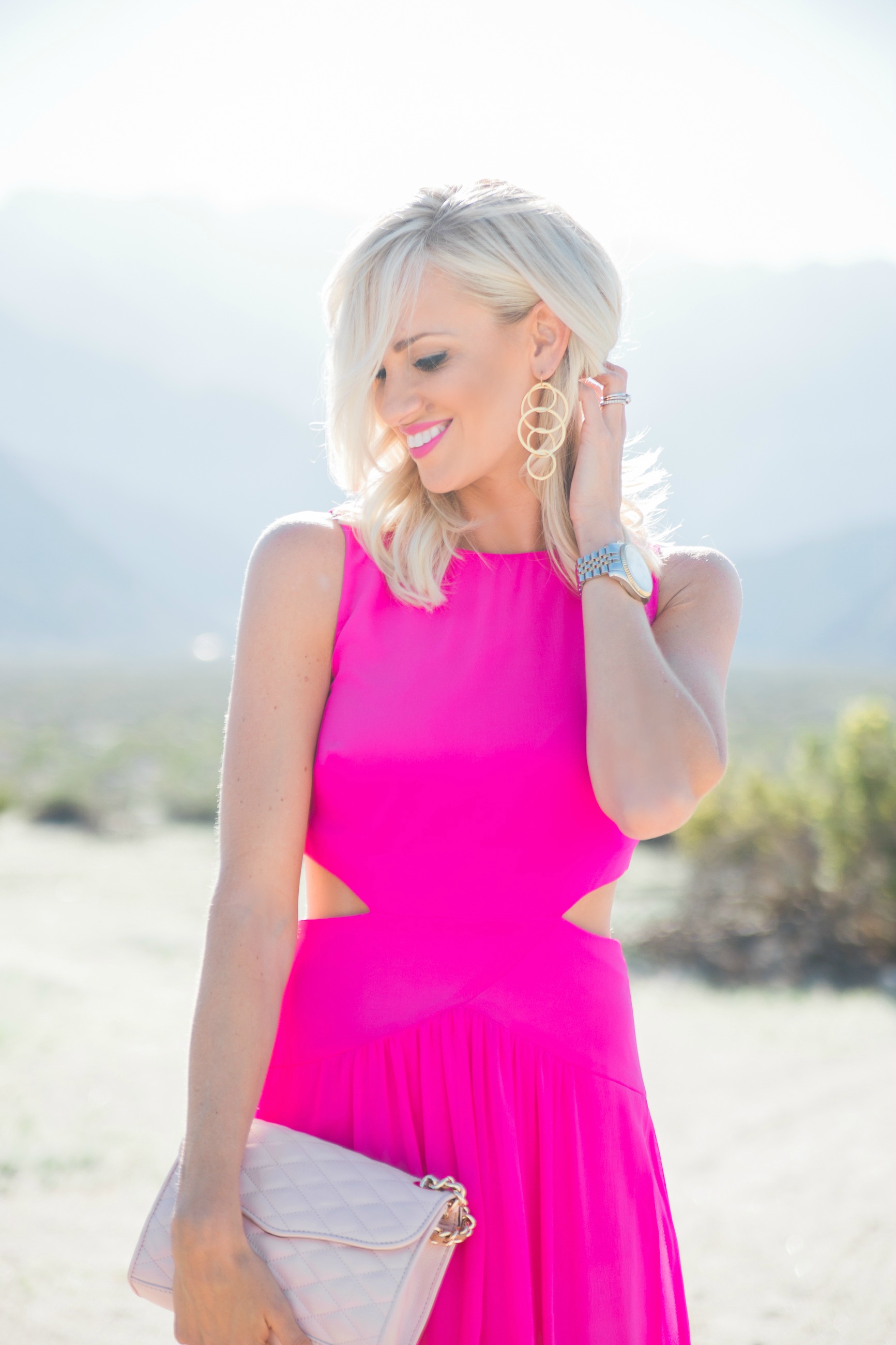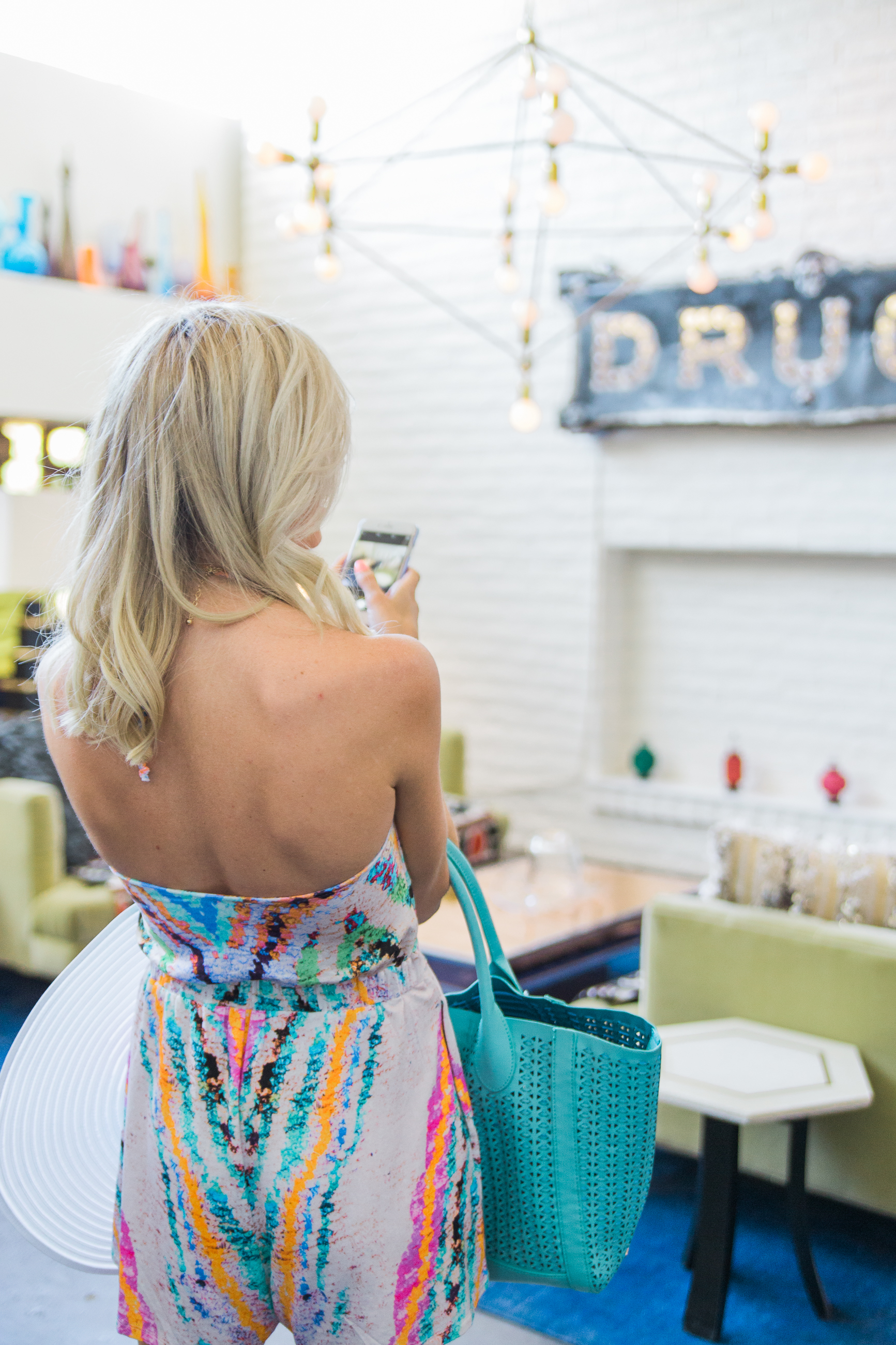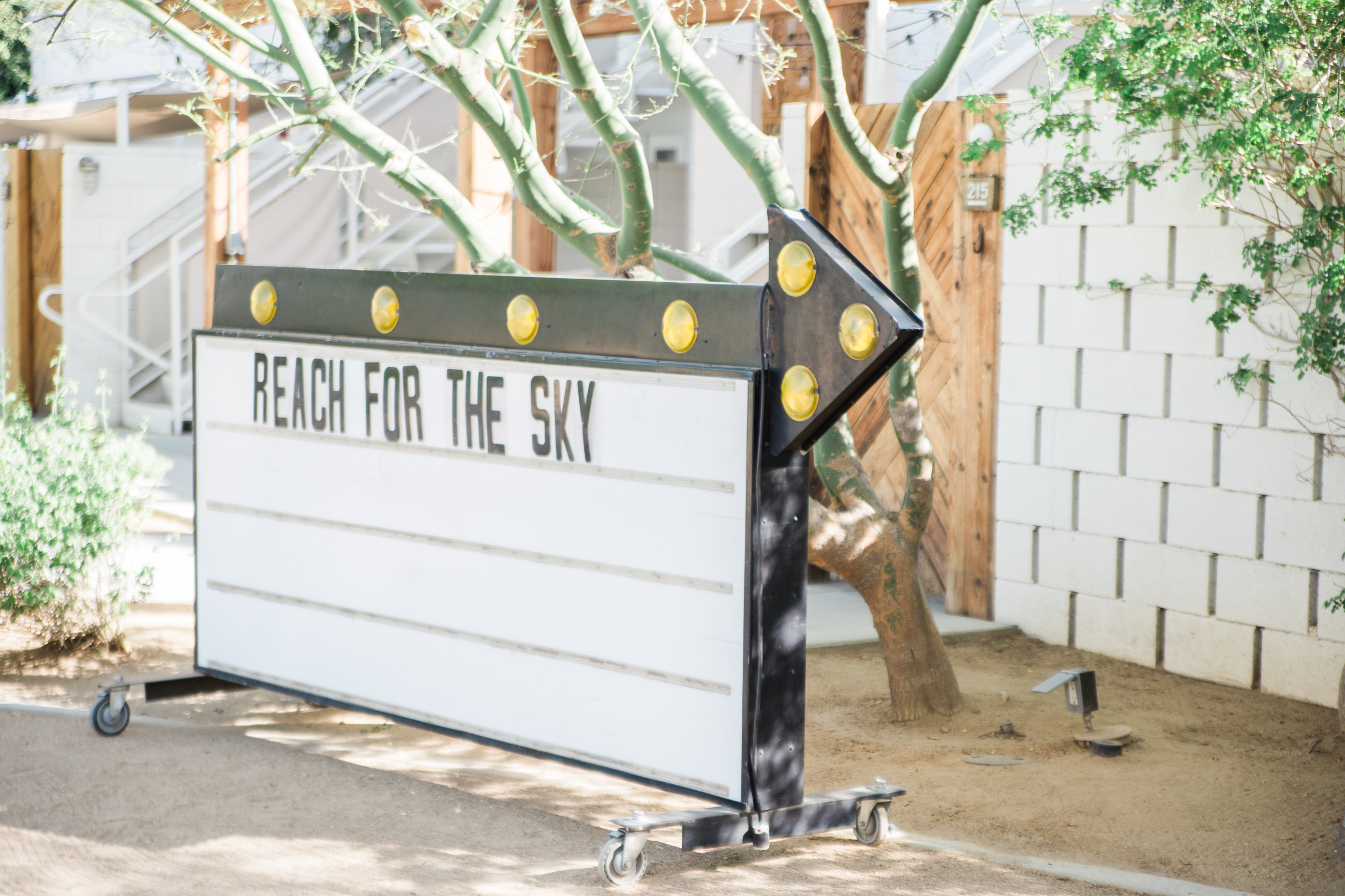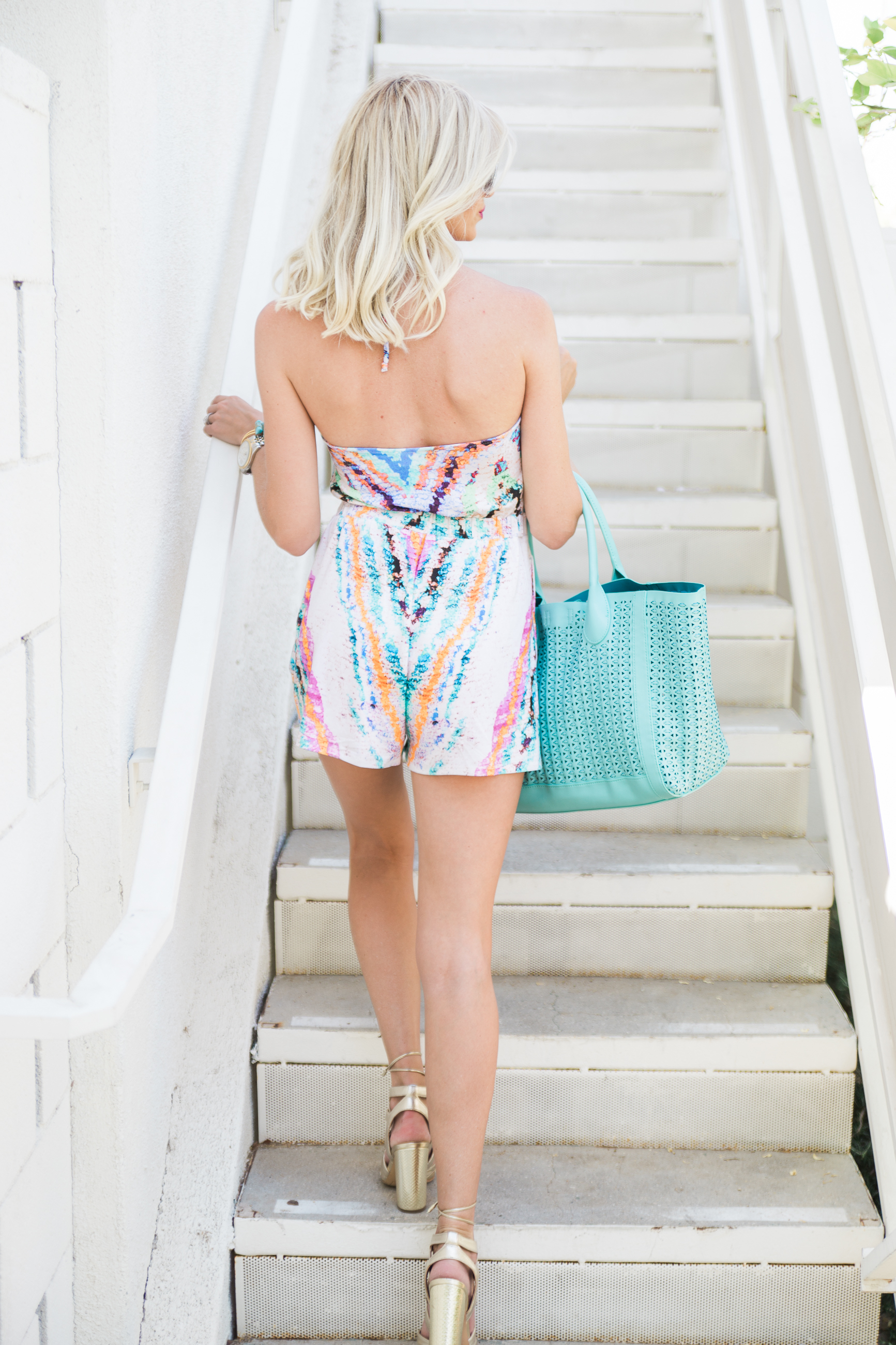 Take a picture of me walking up these stairs, epic shot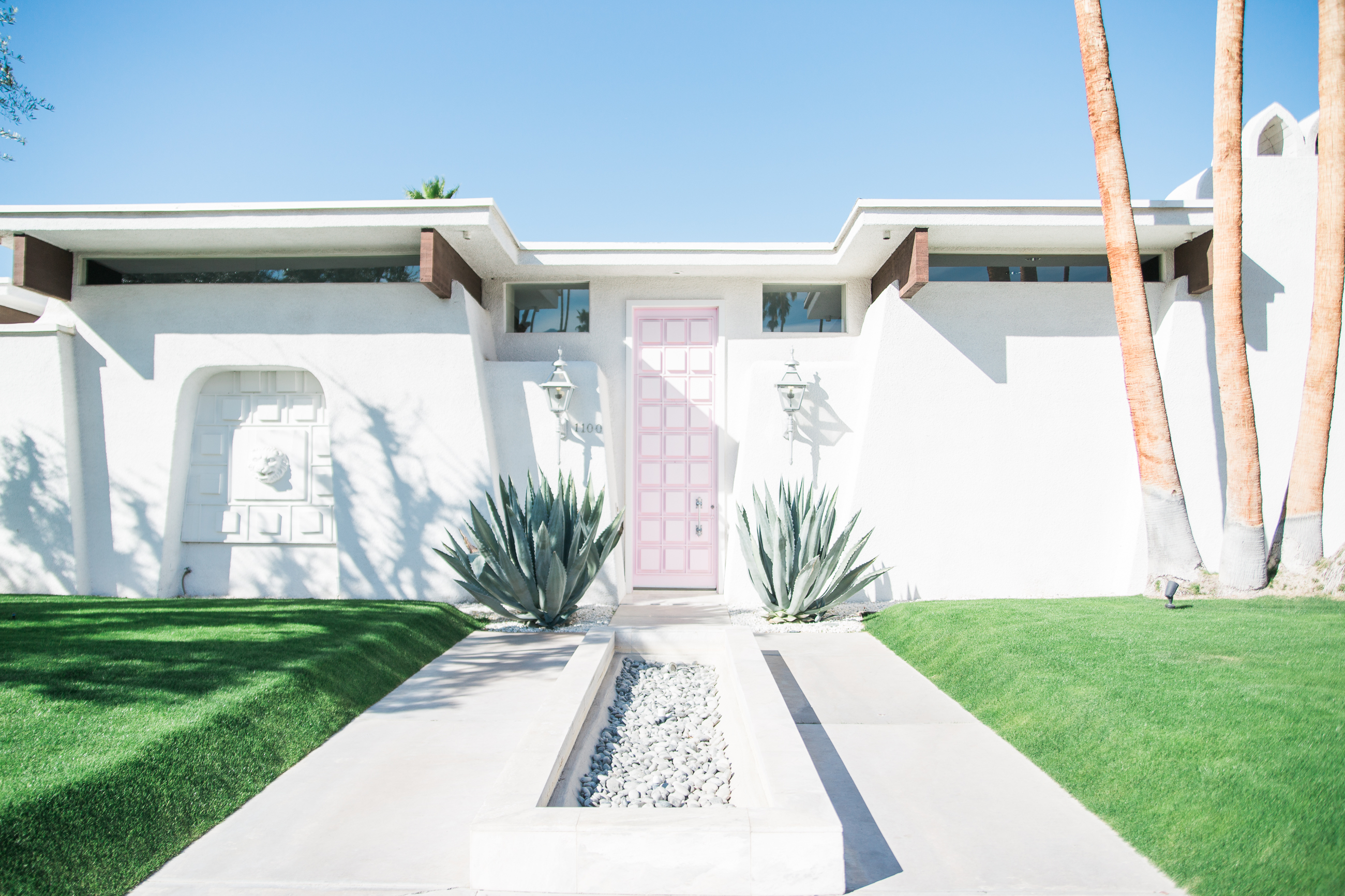 That pink door.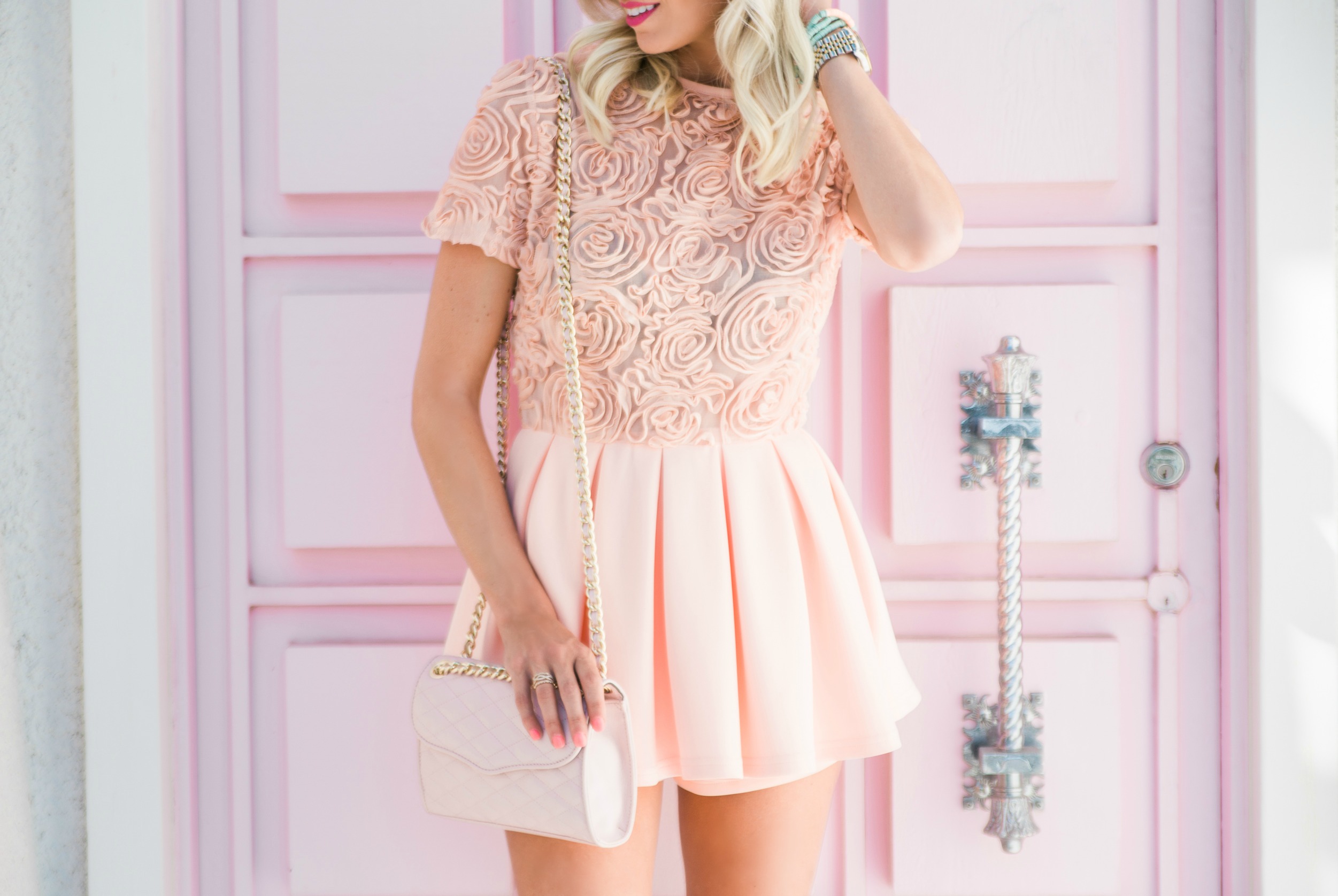 Urban Outfitters Blush Rosette Romper | Pink Handbag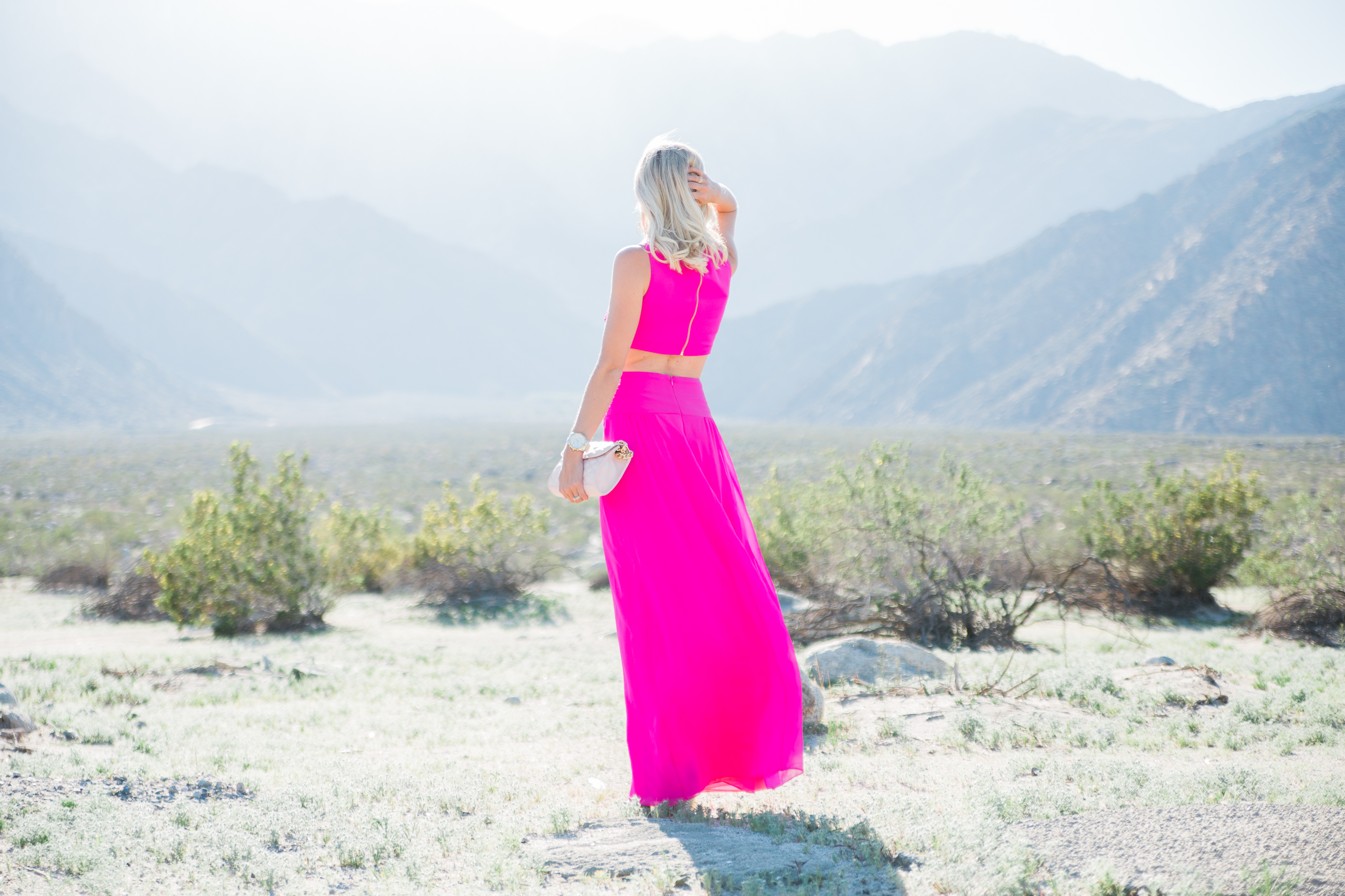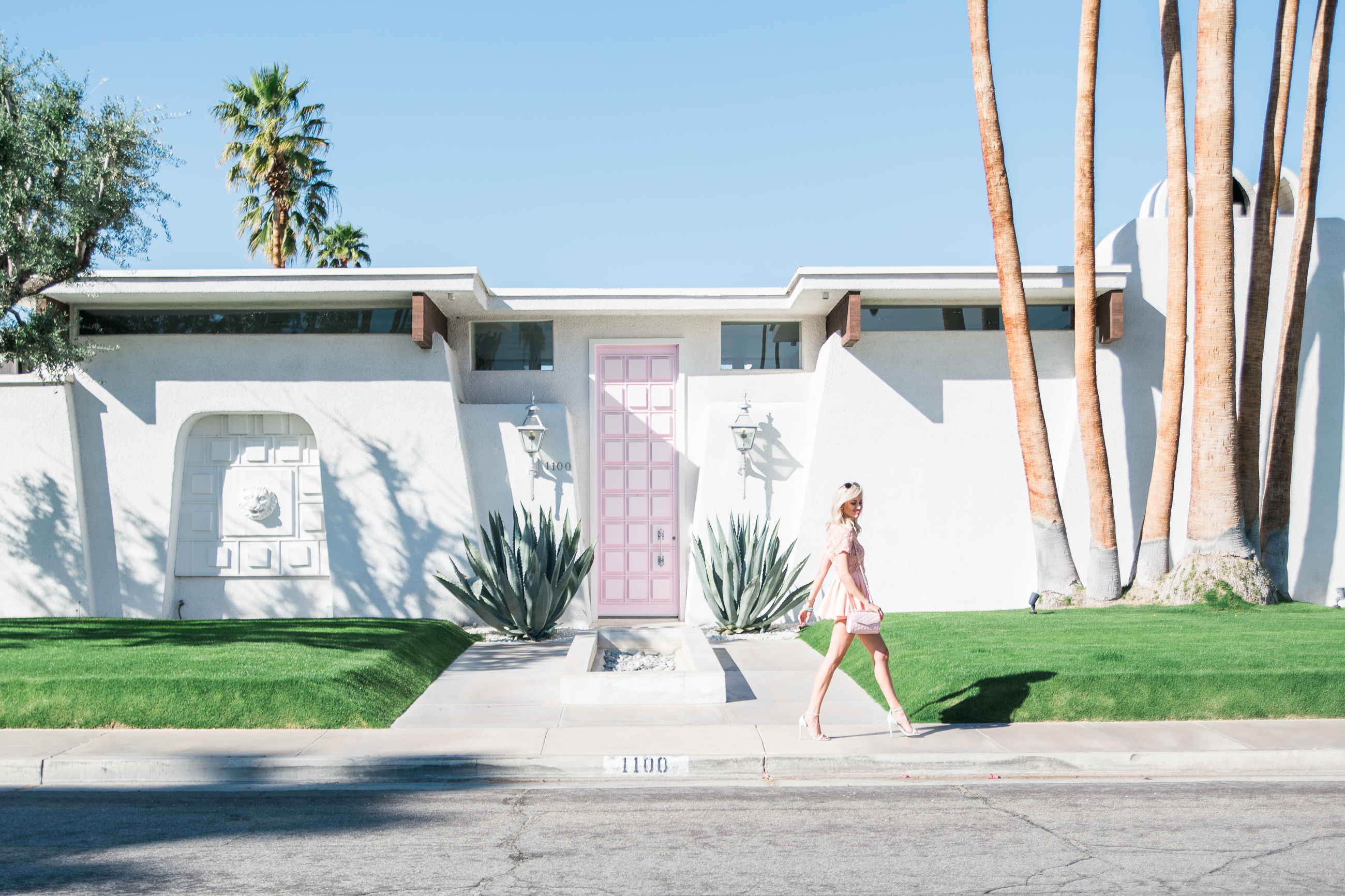 Photography by Reality and Retrospect
See ya Palm Springs!
Sorry I had to add my sarcastic humor to this post, I couldn't resist. But really though, Palm Springs is amazing as you can see from my weekend getaway. If you are planning a trip these are my top picks to see/do:
Check out the Saguaro Hotel, at least for a fun photo shoot anyway
While you are there be sure to order a margarita and the churros, seriously I've never even liked churros until I had these!!
Be sure to stop in at the Parker hotel, the decor is out of this world cool.
Also check out the Ace hotel, super cool vibe as well
Walk around downtown, lots of fun shops and restaurants to check out
If you're into animals check out the Living Desert, pretty cool
Pack SPF, it's freaking HOT!