I'm so excited to share one amazing giveaway with you all! I've teamed up with Unique Vintage Boutique and Palm Springs Tourism to offer a weekend getaway to Palm Springs! I cannot begin to tell you how amazing this place is; I mean did you see this colorful hotel?! You and a guest could stay in this exact spot.Trust me you're going to love it!
This gingham pink sundress was the perfect travel dress for my pit stop at the welcome sign.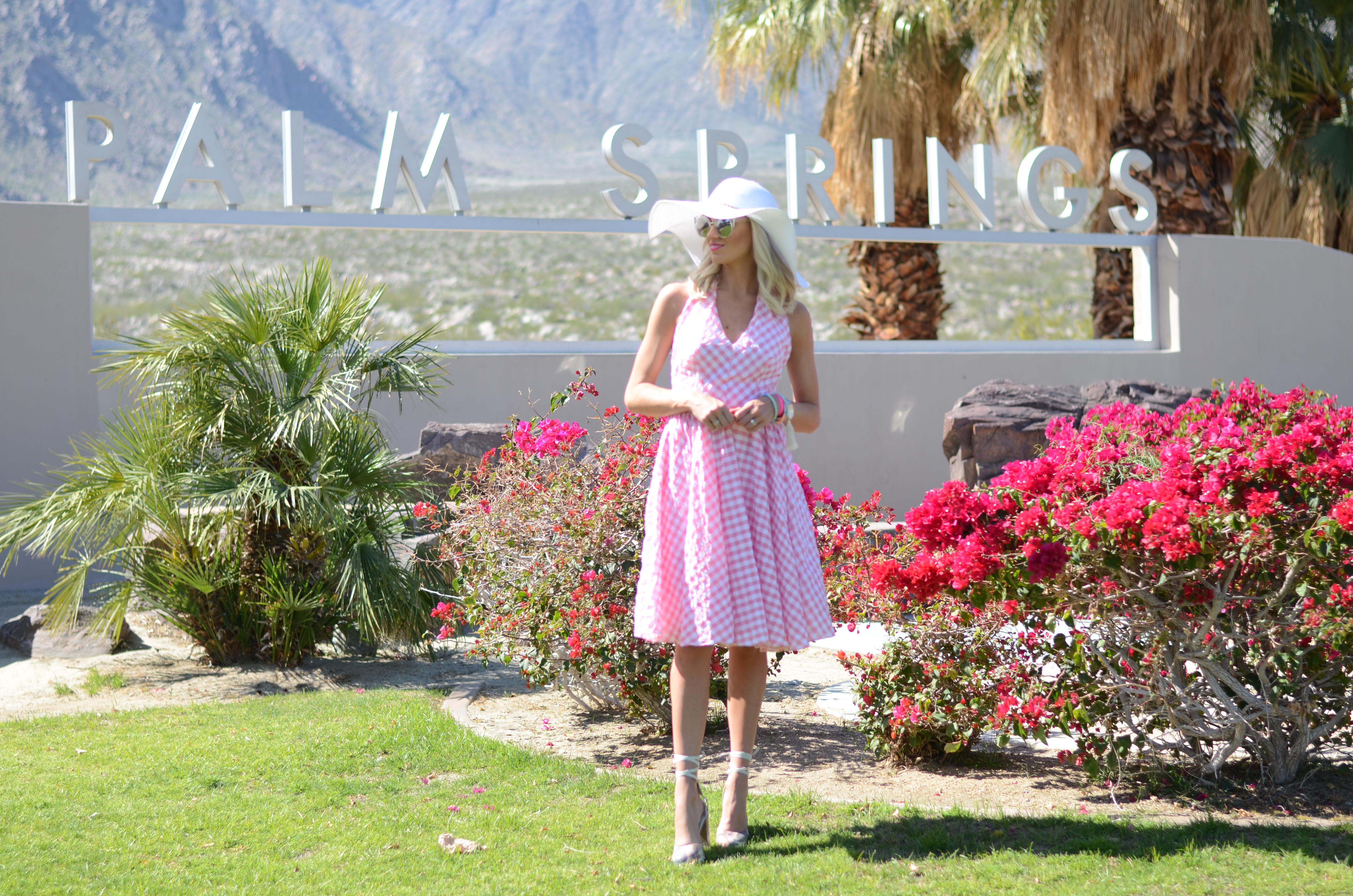 Mr. Bleu and I got a trial run of this package and I'd love to share some of our
highlights! Let's start with this amazing wardrobe, curtsey of Unique Vintage. This flamingo and watermelon skirt just became one of my favorites – you need these even if you don't win.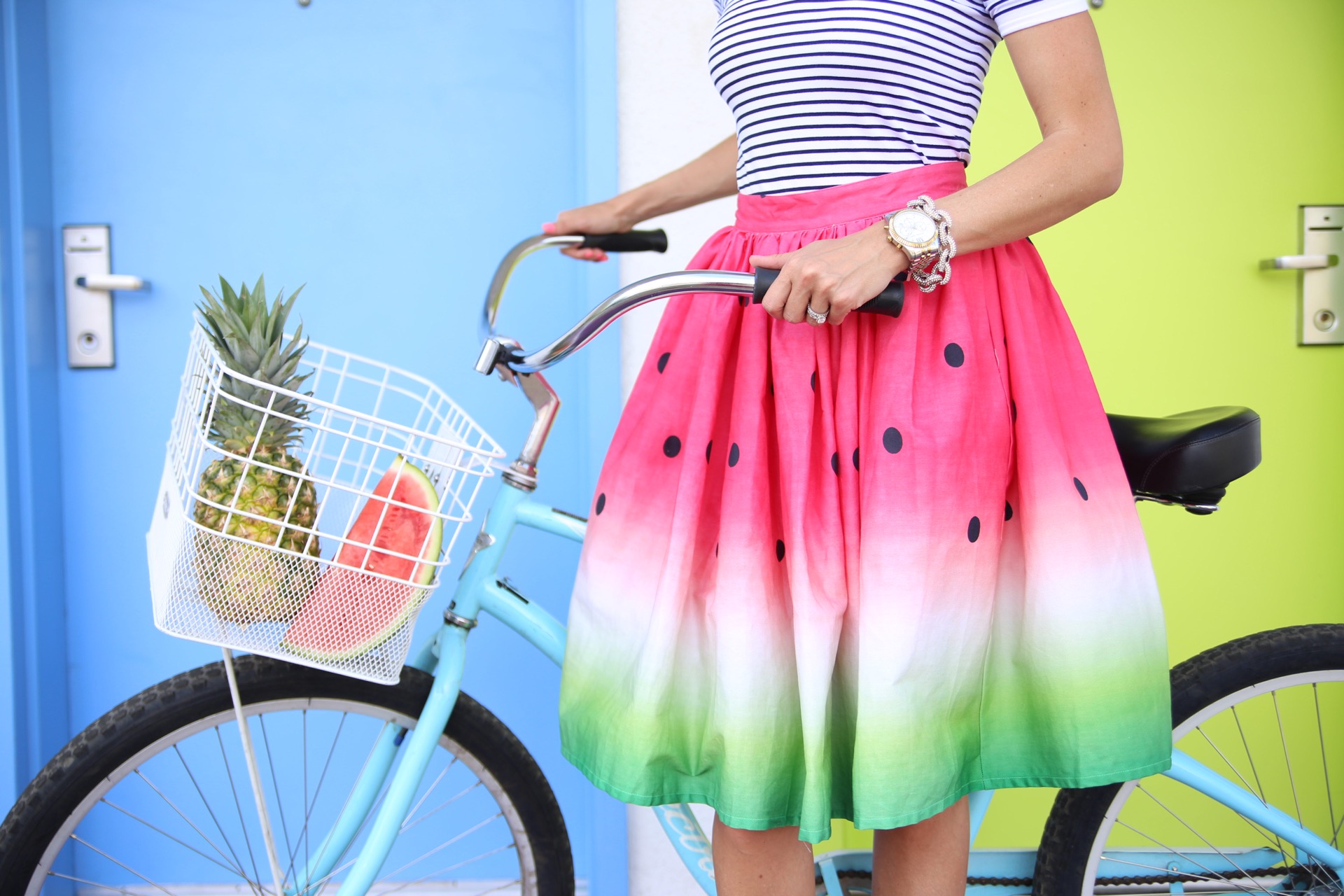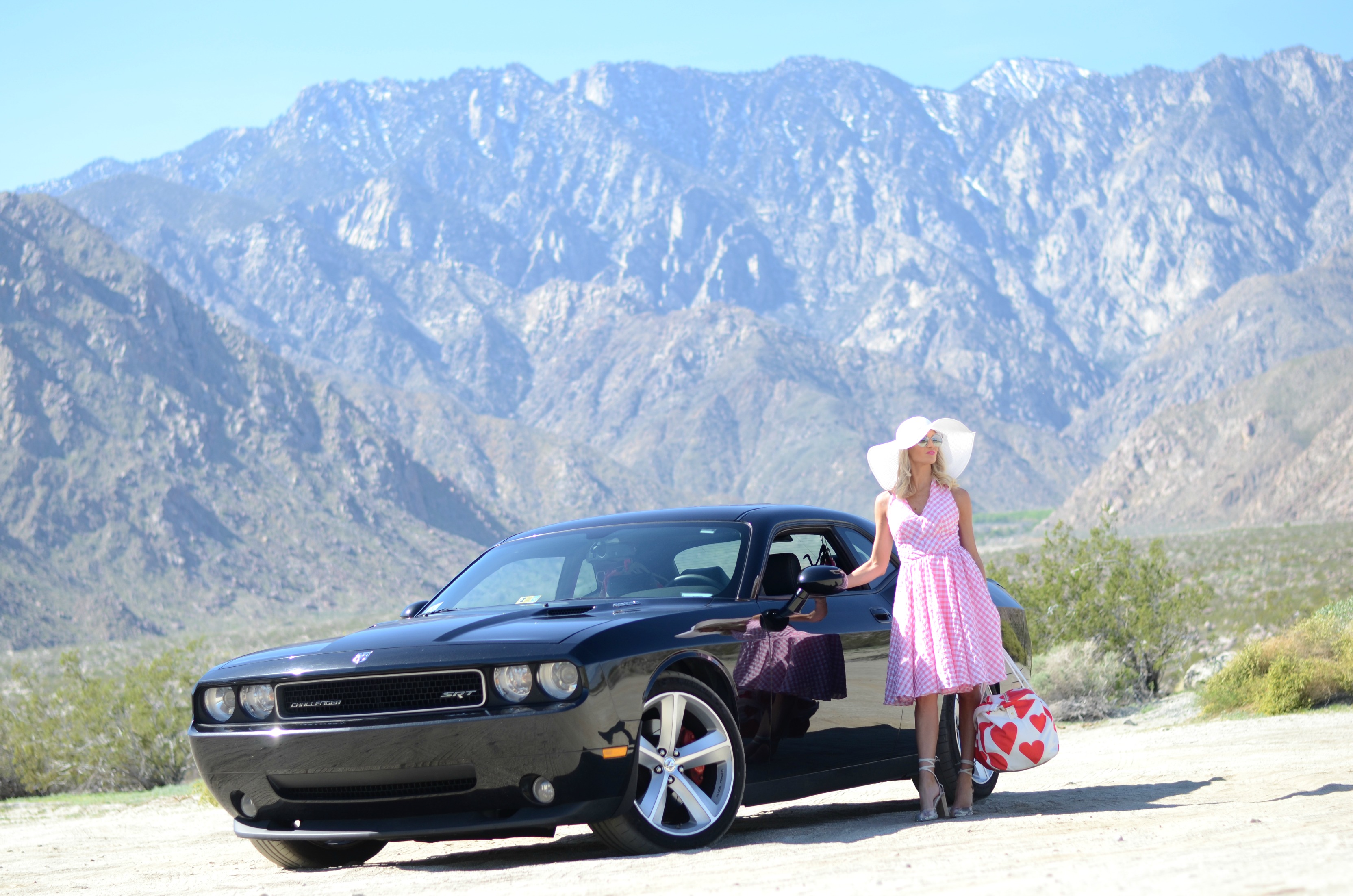 Checking in to The Saguaro hotel and all I can do is literally smile from ear to ear, you have no idea how happy this colorful hotel makes me! Every square inch is painted rainbow bright and their tequila bar is top notch, the churro's are a MUST have!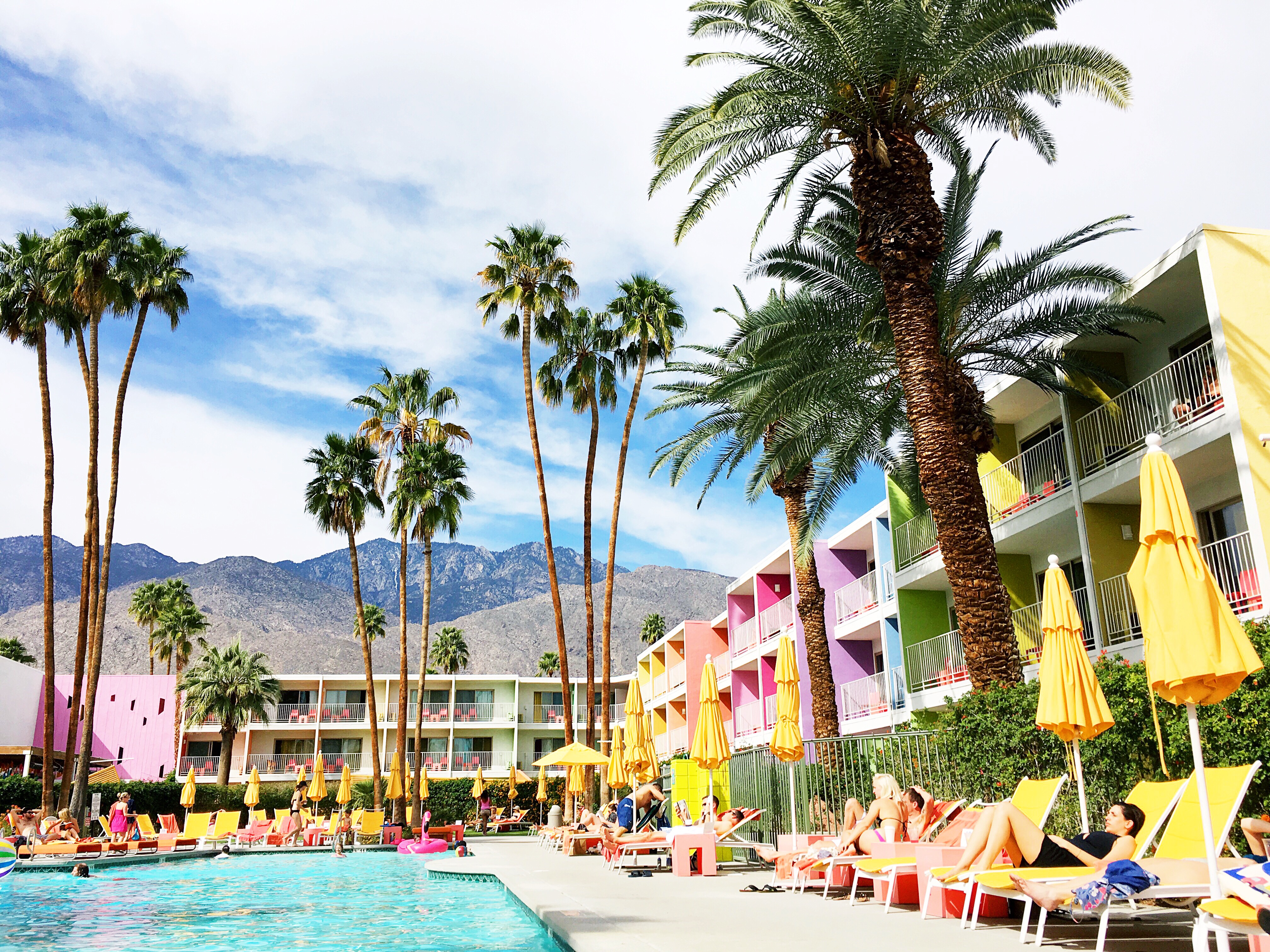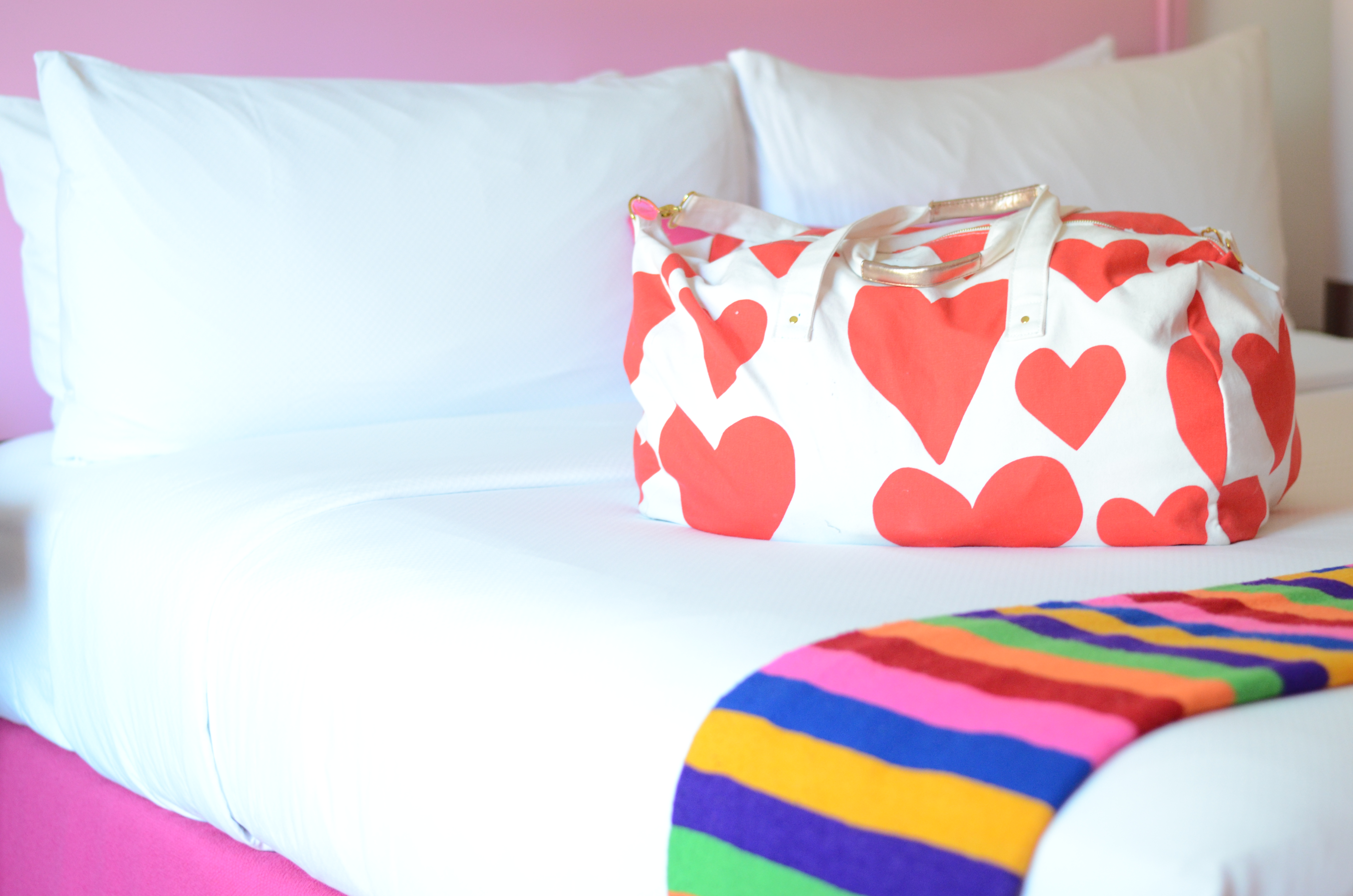 After checking in, we quickly threw on our suits and hit the pool. It was THE place to be! They had a DJ and the drinks did not disappoint.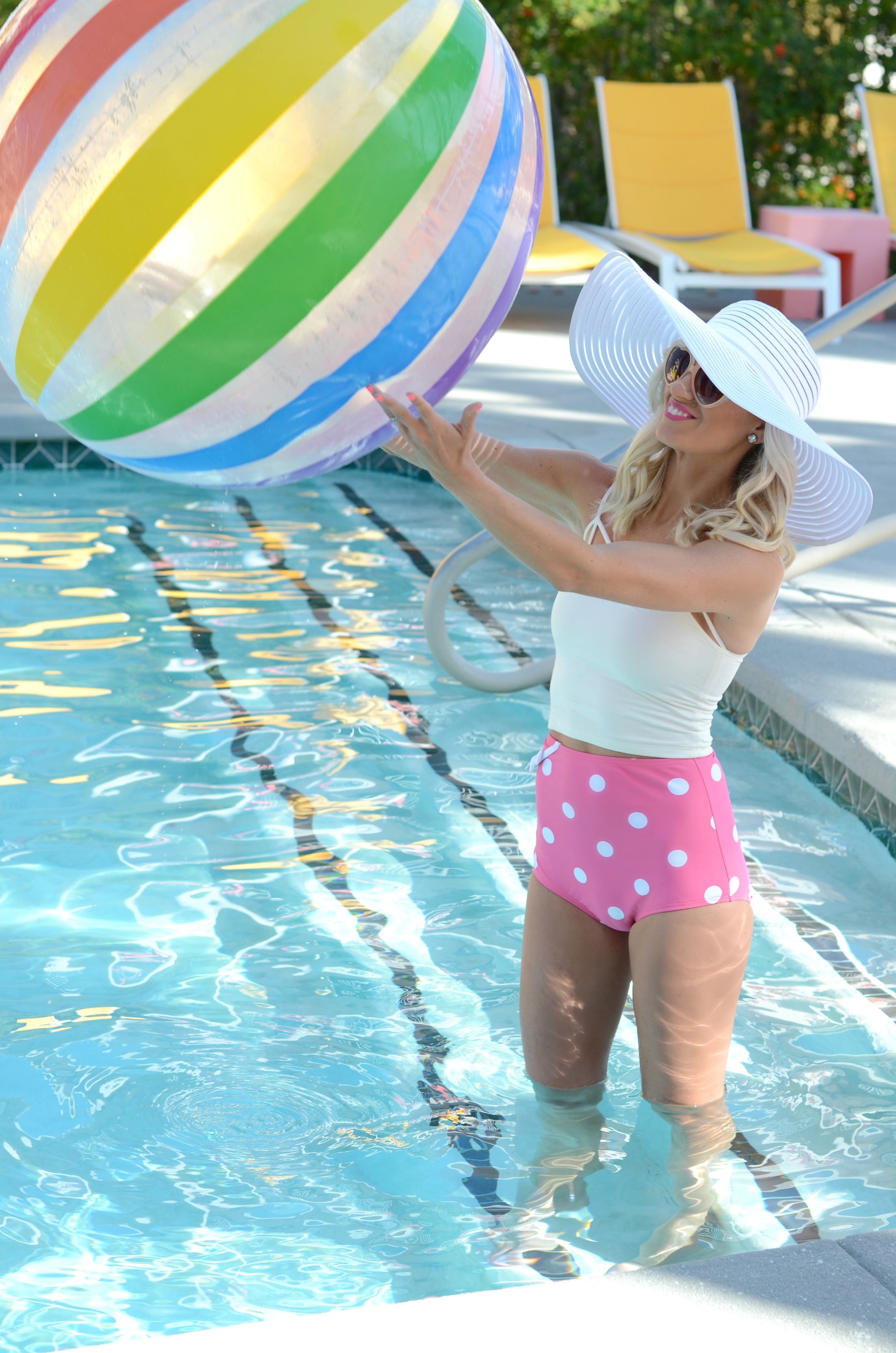 After some fun in the sun, we cleaned up and headed out for a tour at The Living Desert. This private tour was amazing! Our guide, Ed, was so friendly and
welcoming. His knowledge and passion towards the place was heart warming and he made multiple stops for photo ops – winner in my book! From the giraffes to the goats, I love this place. I even took a little spin around the Ferris wheel! Young or old, it's a must-see!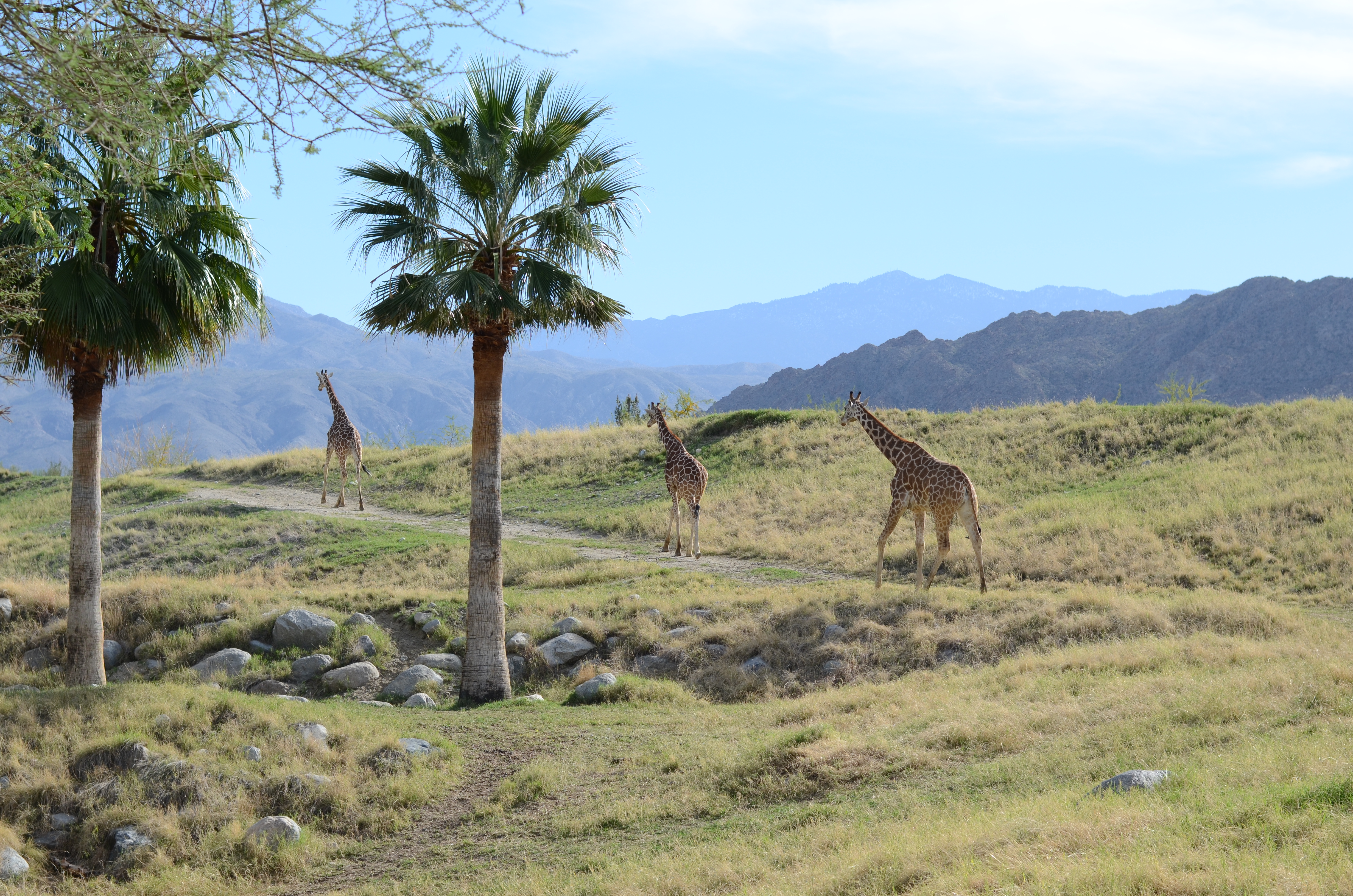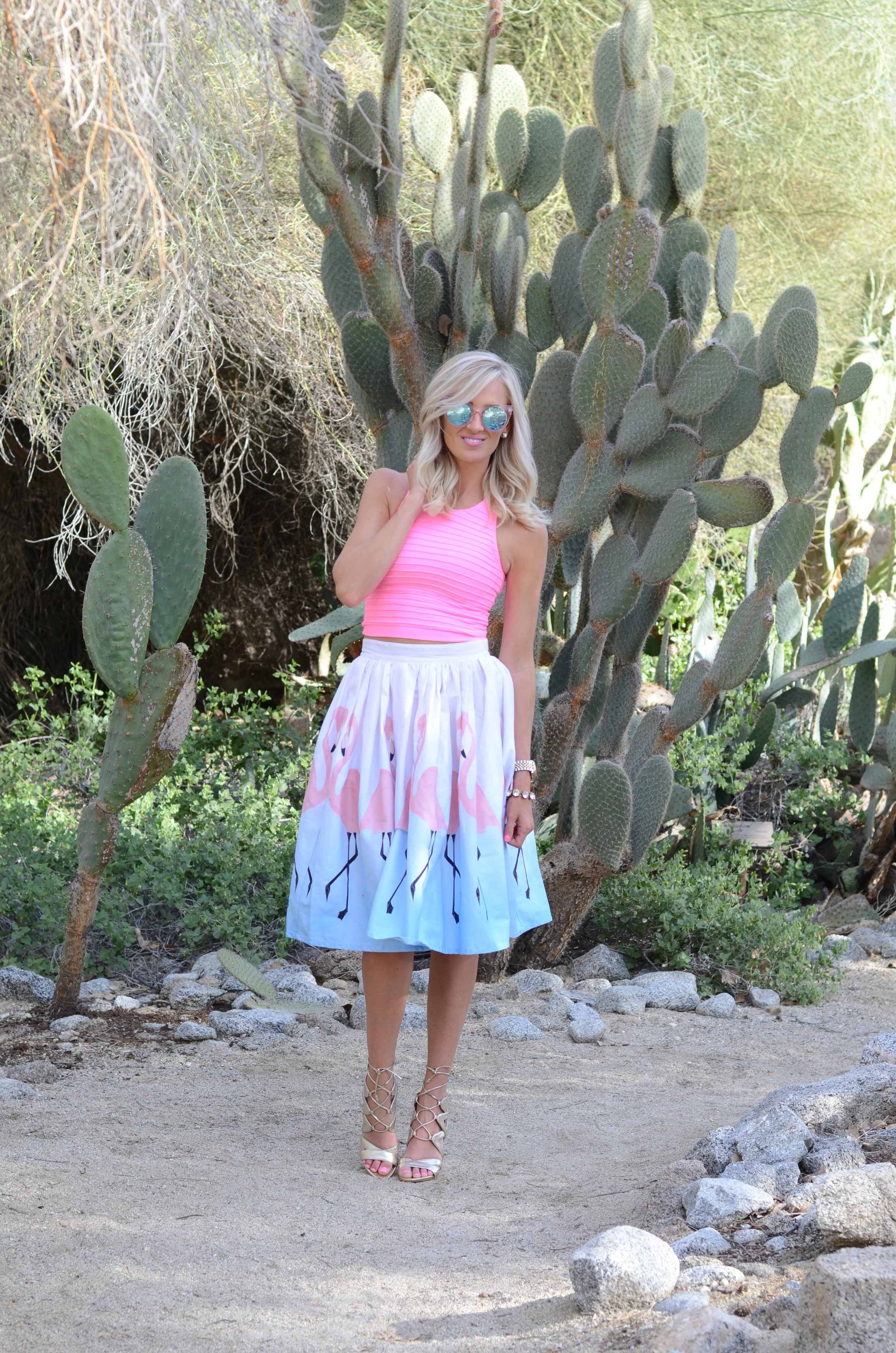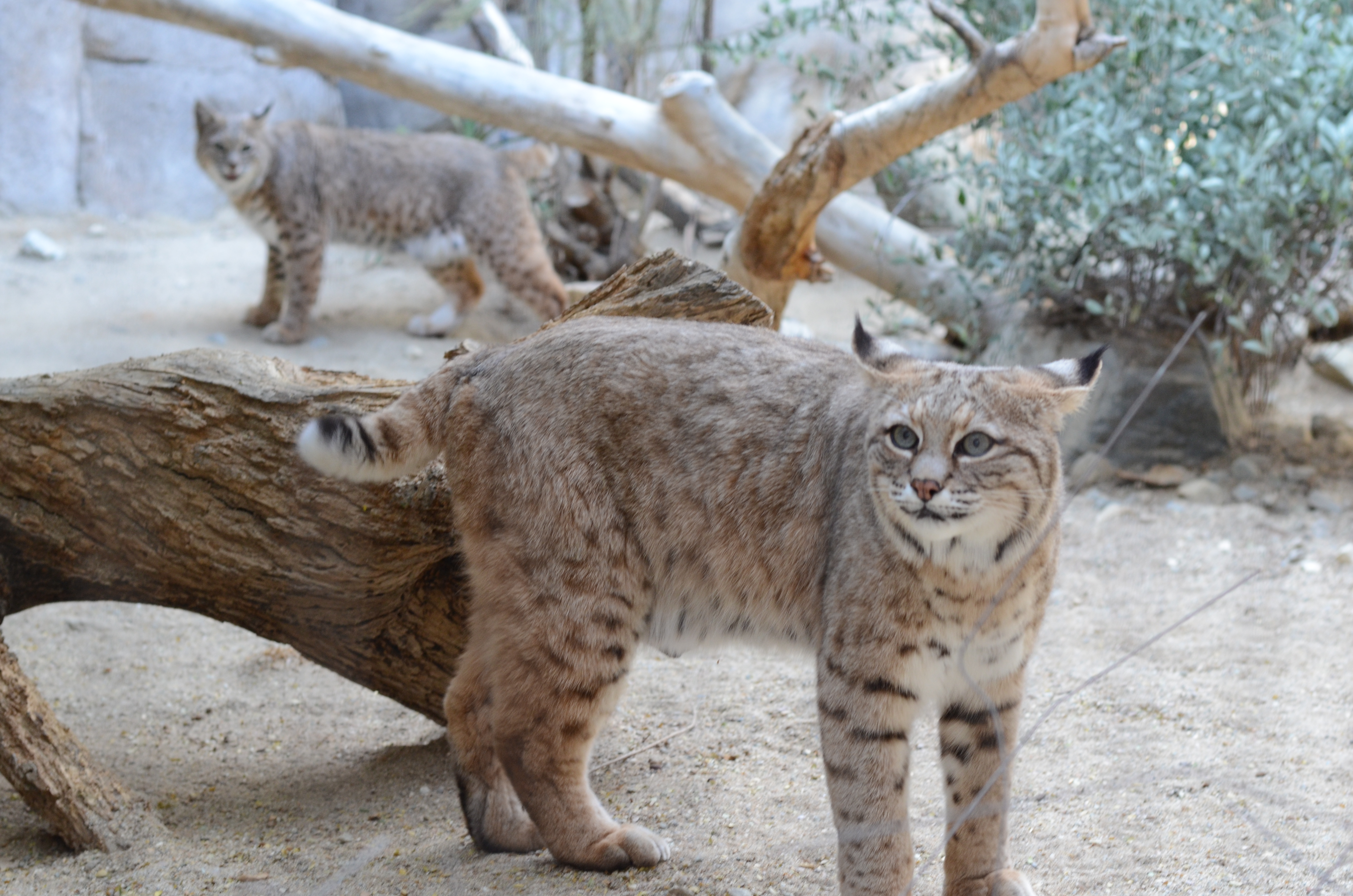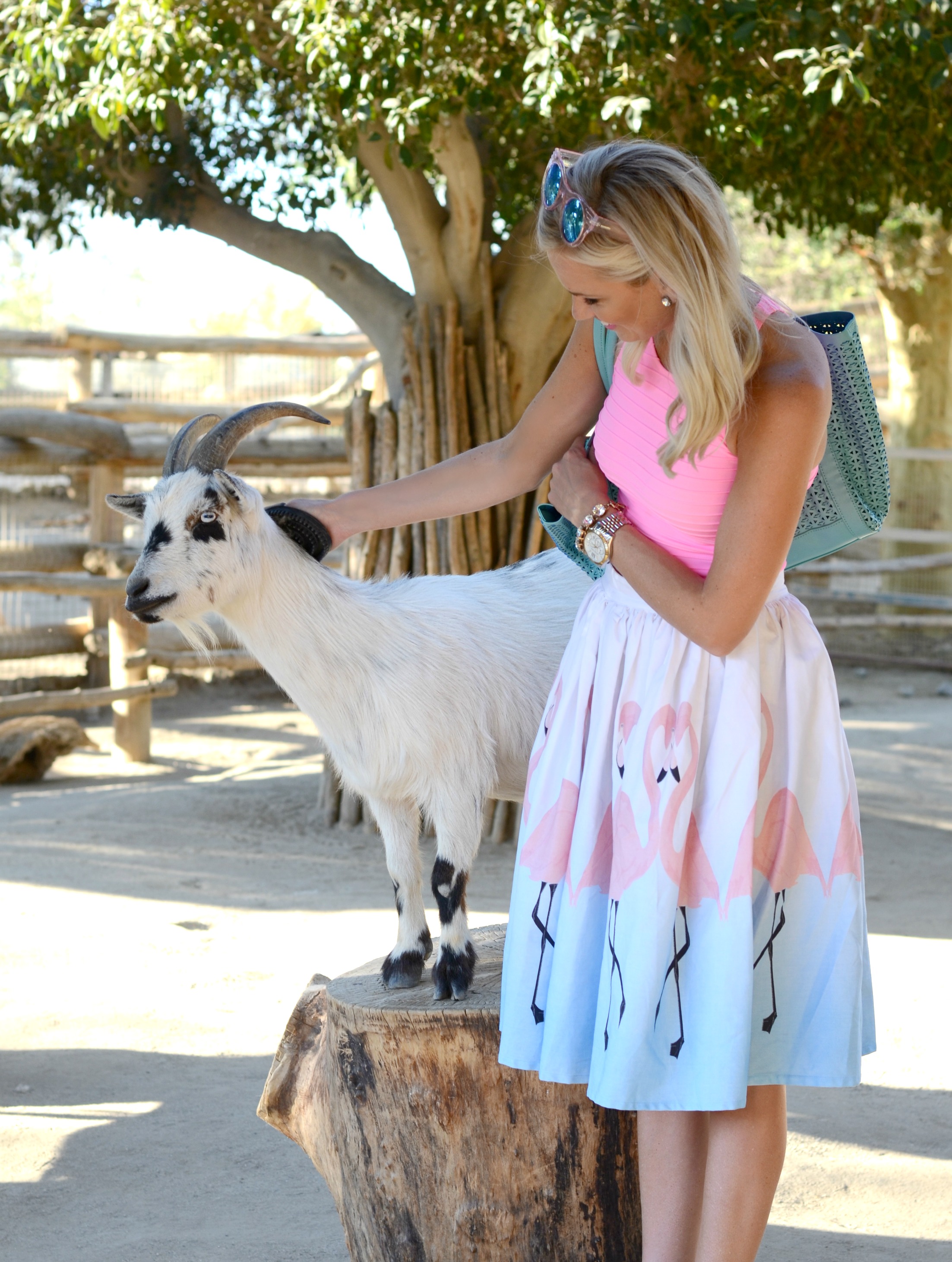 We worked up quite the appetite after a full day. Fortunately, we had dinner
reservations to one of the most well-known and loved Italian restaurants in town: Johnny Costa's! They pulled out all the stops. I kid you not; you can't order a bad thing on the menu! The staff and owners were so gracious; they made their rounds to each table to ensure everyone was satisfied. That's my kind of service. I will be back for those meatballs real soon!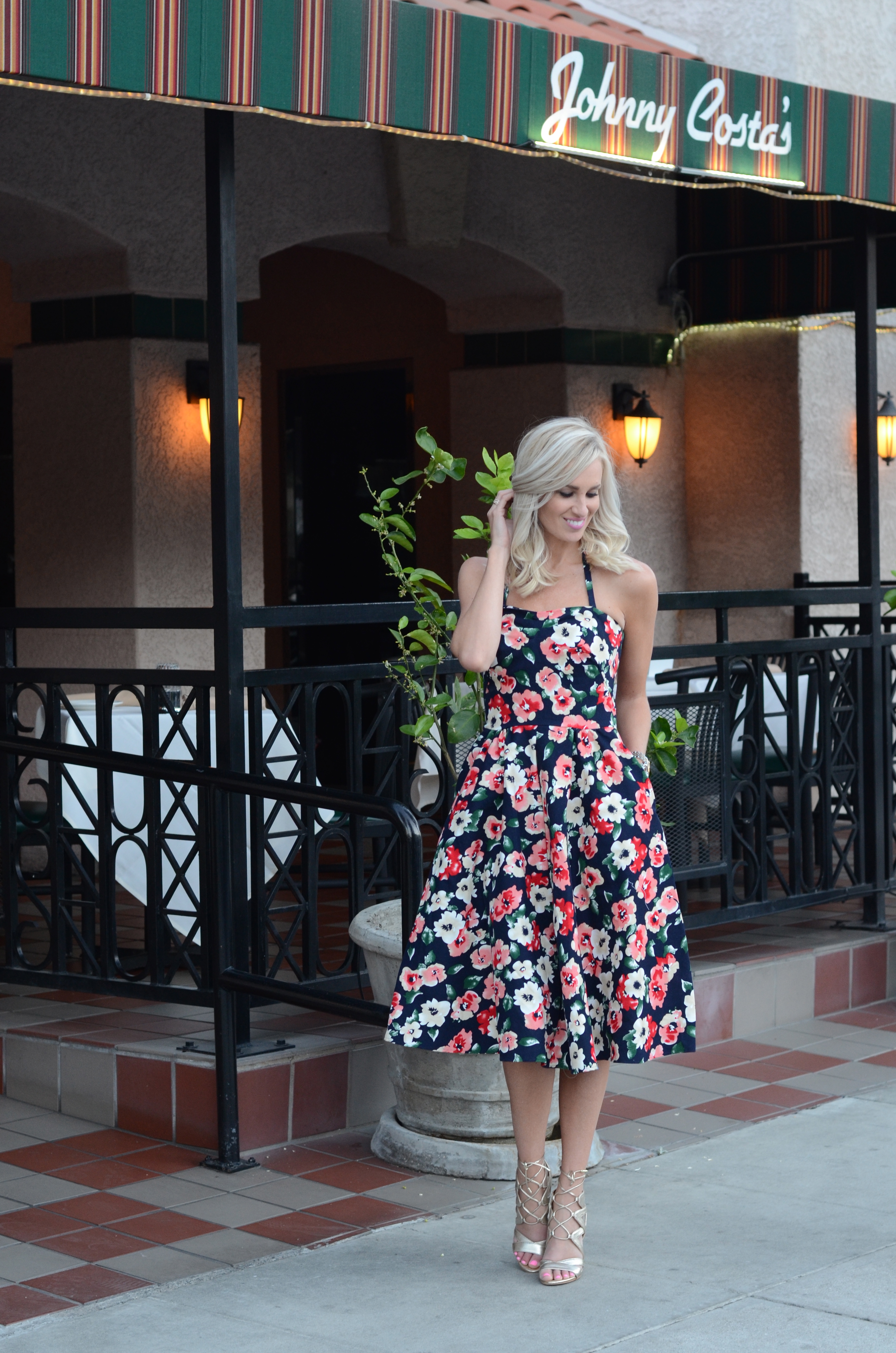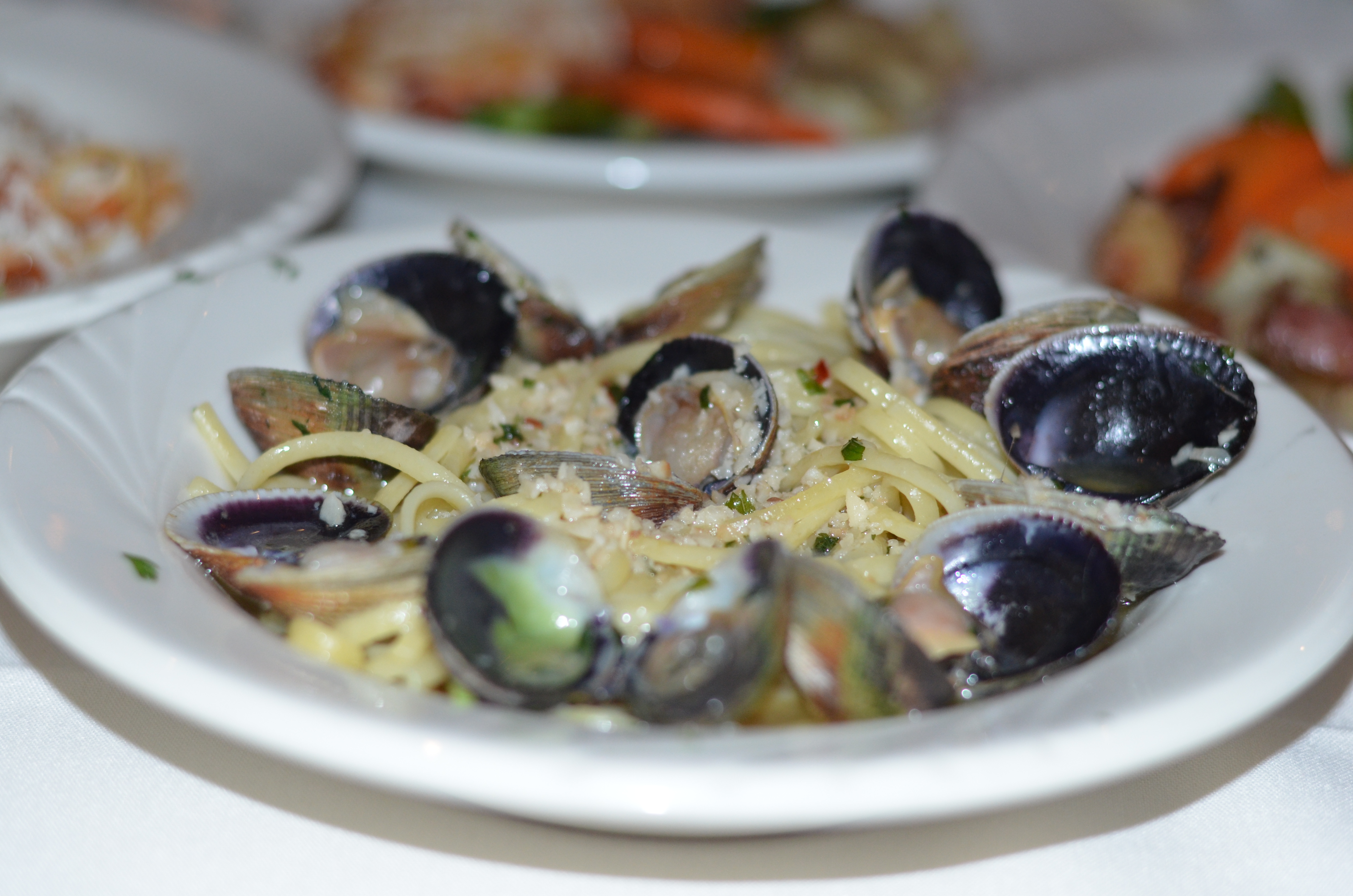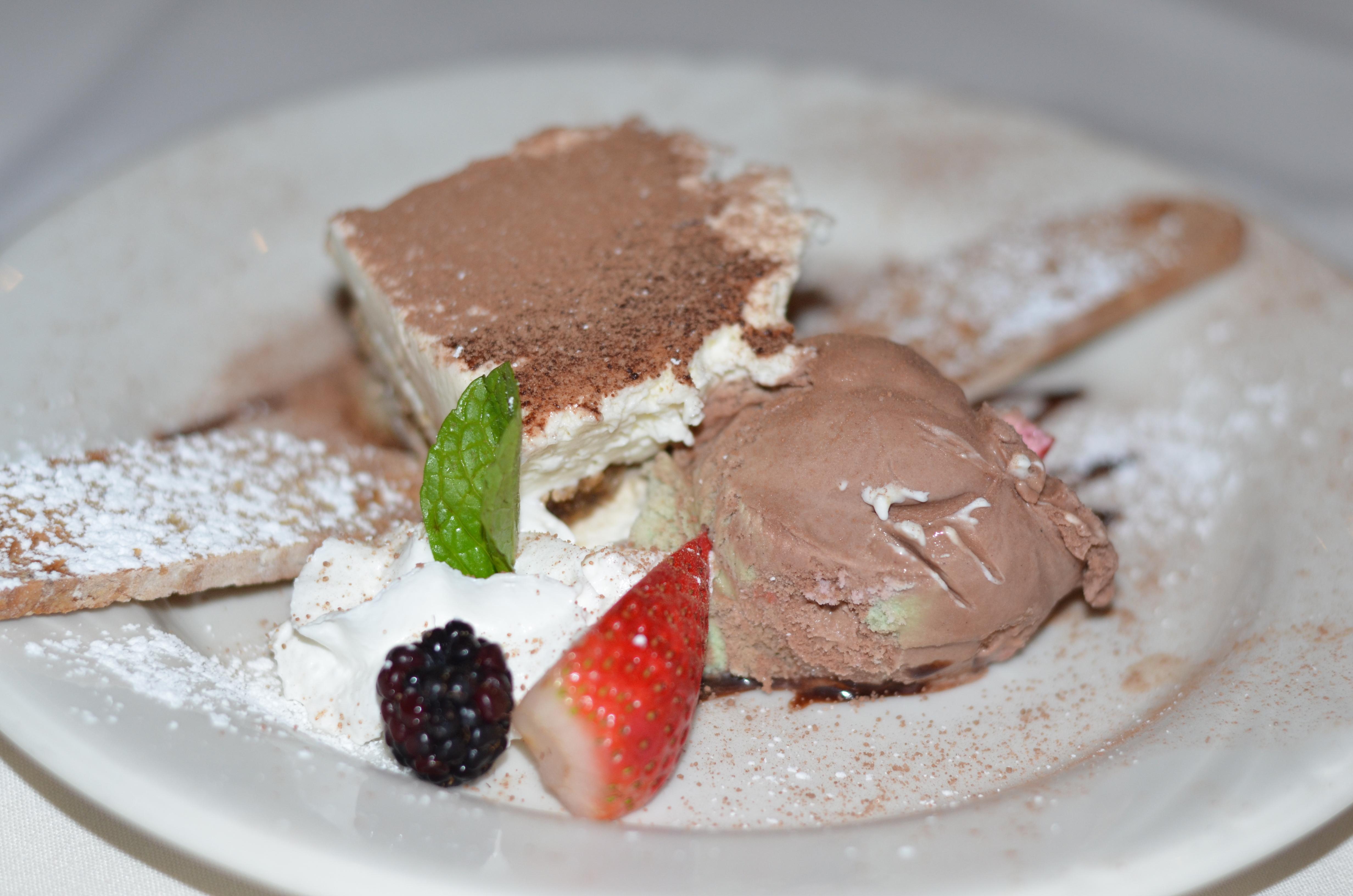 The next day we spent the morning by the pool soaking up the sun and relaxing, perfect Sunday if you ask me. Of course I had to take a spin on the flamingo floaty – it was calling my name all weekend!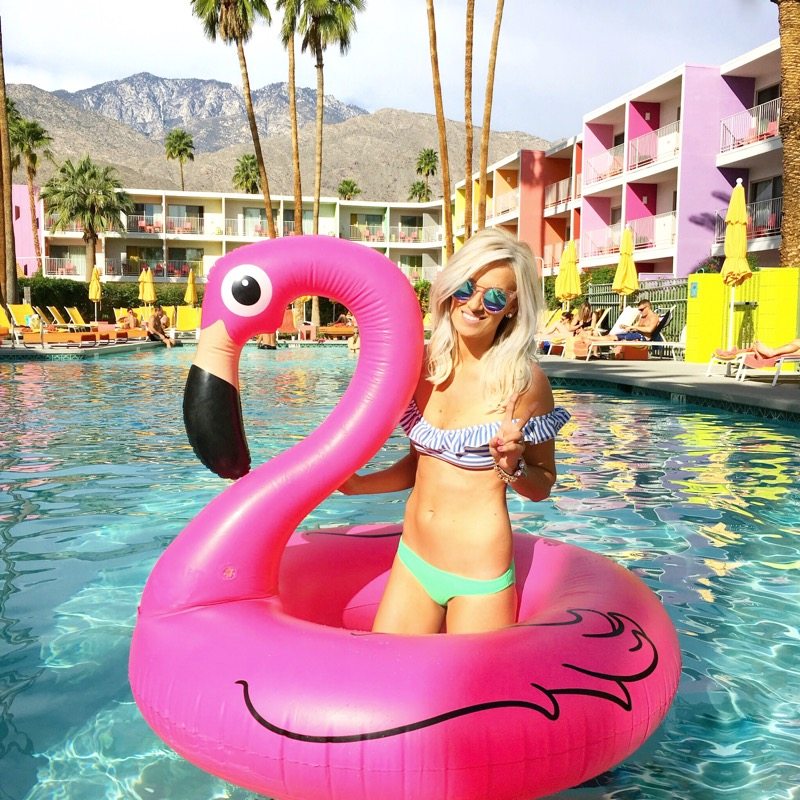 We jumped over to The Tahquitz Creek Golf Resort for a quick and yummy lunch. The grounds were just stunning. Palm trees and mountains have never looked so gorgeous, especially when paired with this adorable floral maxi from Unique Vintage.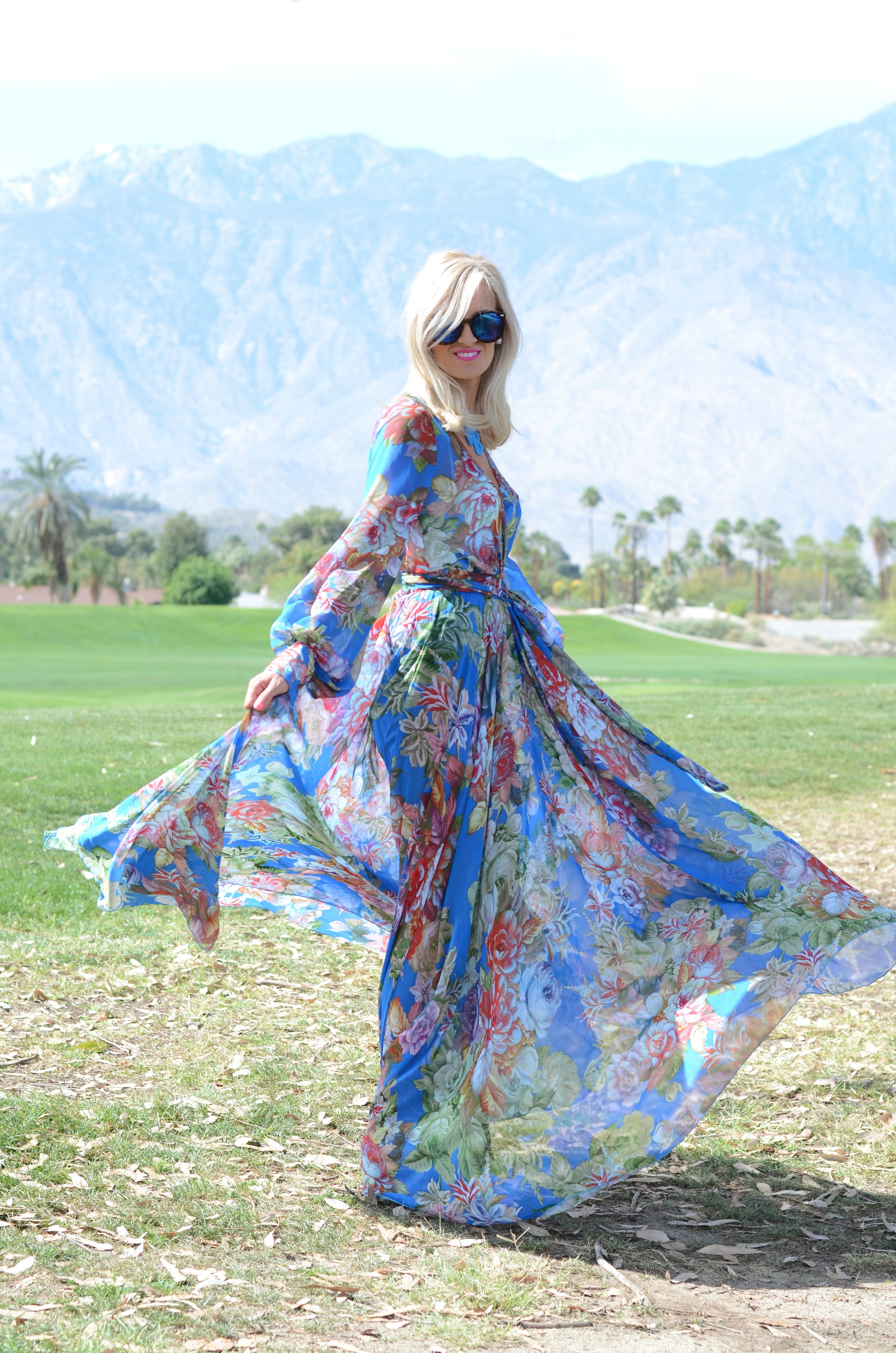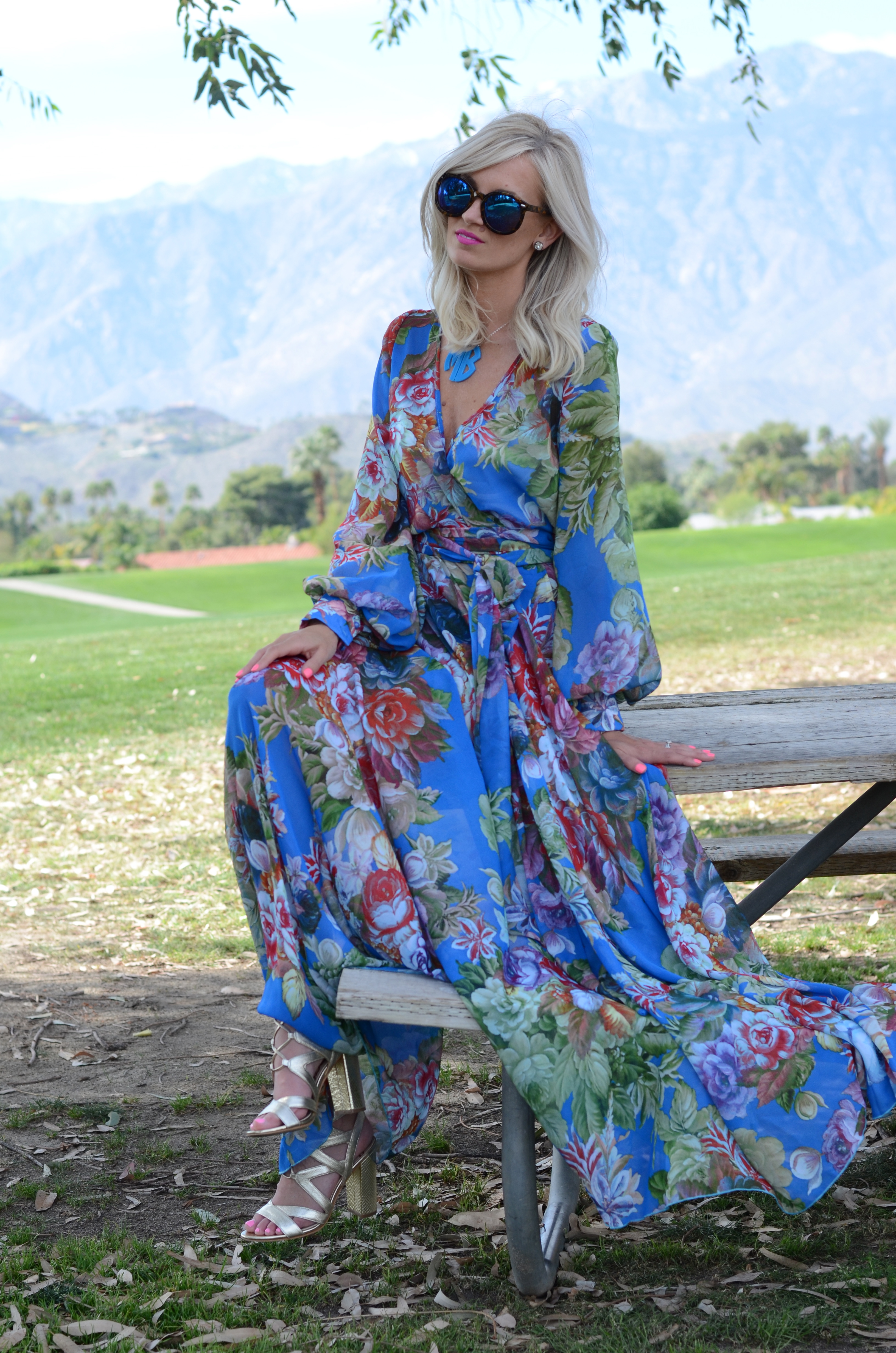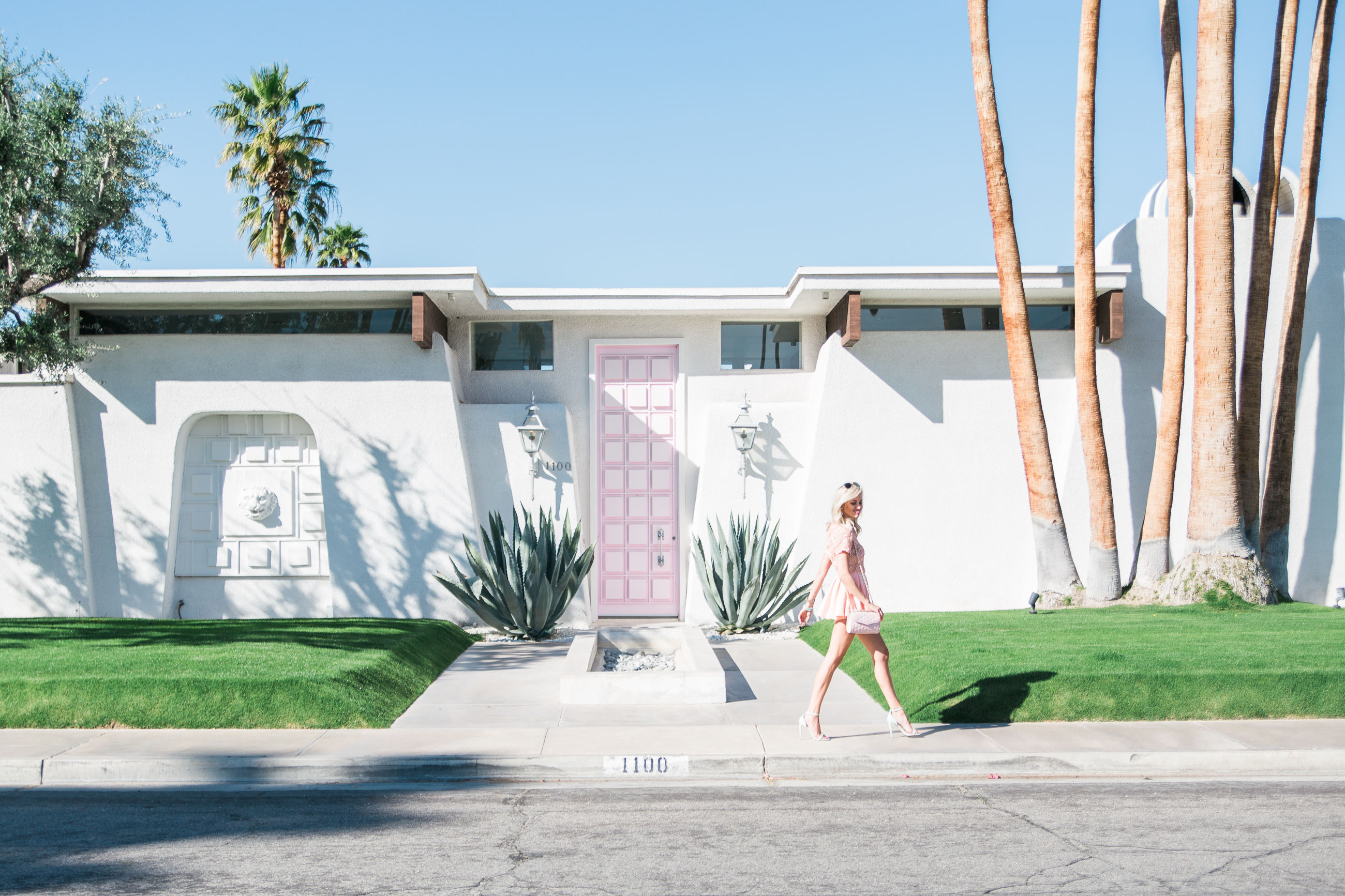 Overall, it was one fabulous weekend. One you and a friend can also experience for yourself! Be sure
to enter
and tell your family and friends as well! Fingers crossed for you, thanks for reading!
Have a wonderful weekend!