Park City, Utah
I admit I'm a sunshine and beach girl to the core. However, I appreciate the single digit temperatures when there is some fun to have. This brings me to my recent trip to Park City, Utah, which was nothing short of amazing. This vibrant ski town is so much more than your typical ski destination. Park City is home to two world-class ski resorts, incredible dinning, shopping, active nightlife and endless options of indoor/outdoor activities. Whether you're a skier/snowboarder or just a great people watcher, this town will not disappoint! I may have come home a little frozen, but nonetheless, Park City stole a little piece of my heart.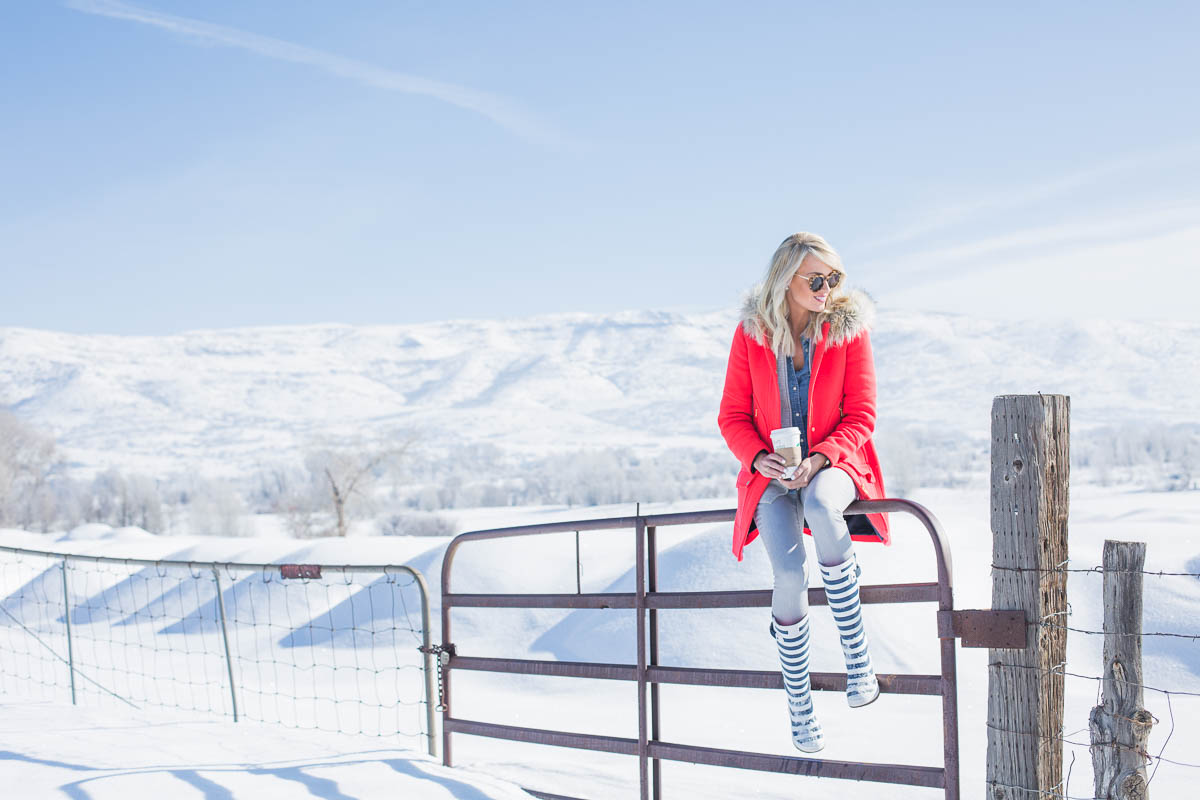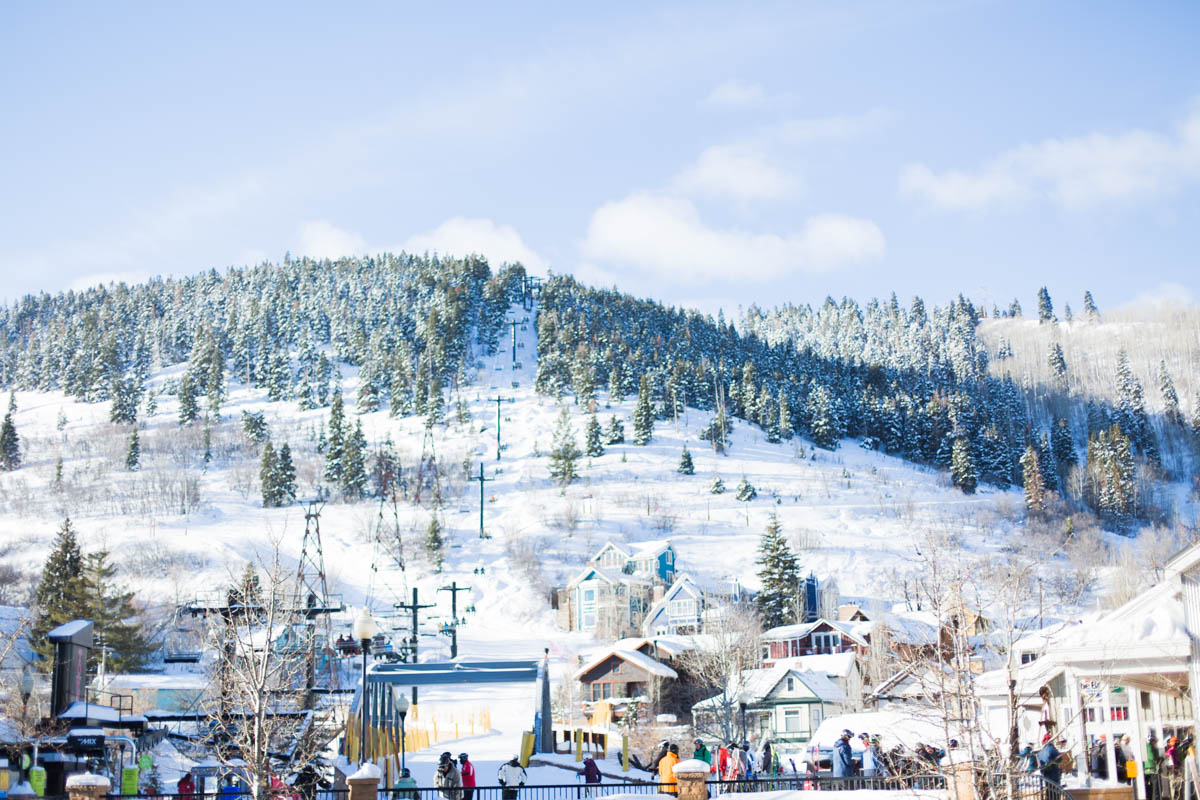 Where to Stay:
Park City offers more than over 100 lodging properties, including full service resorts, bed & breakfast inns, privately rented homes, and spacious condos steps away from the action down on Main Street.
A few favorites of mine included:
New Park Condo– This was my home in Park City. My 3 bedroom two-story condo was a dream to come home to after a full day on the slopes and around town. It's steps away from a new shopping center equipped with all of your day-to-day needs, a grocery store, coffee shops, shopping boutiques, pizza (a must) or a free bus ride to town center.
In addition, the private Jacuzzi on the room's balcony was a major highlight for me. I assure you that I put that thing to use.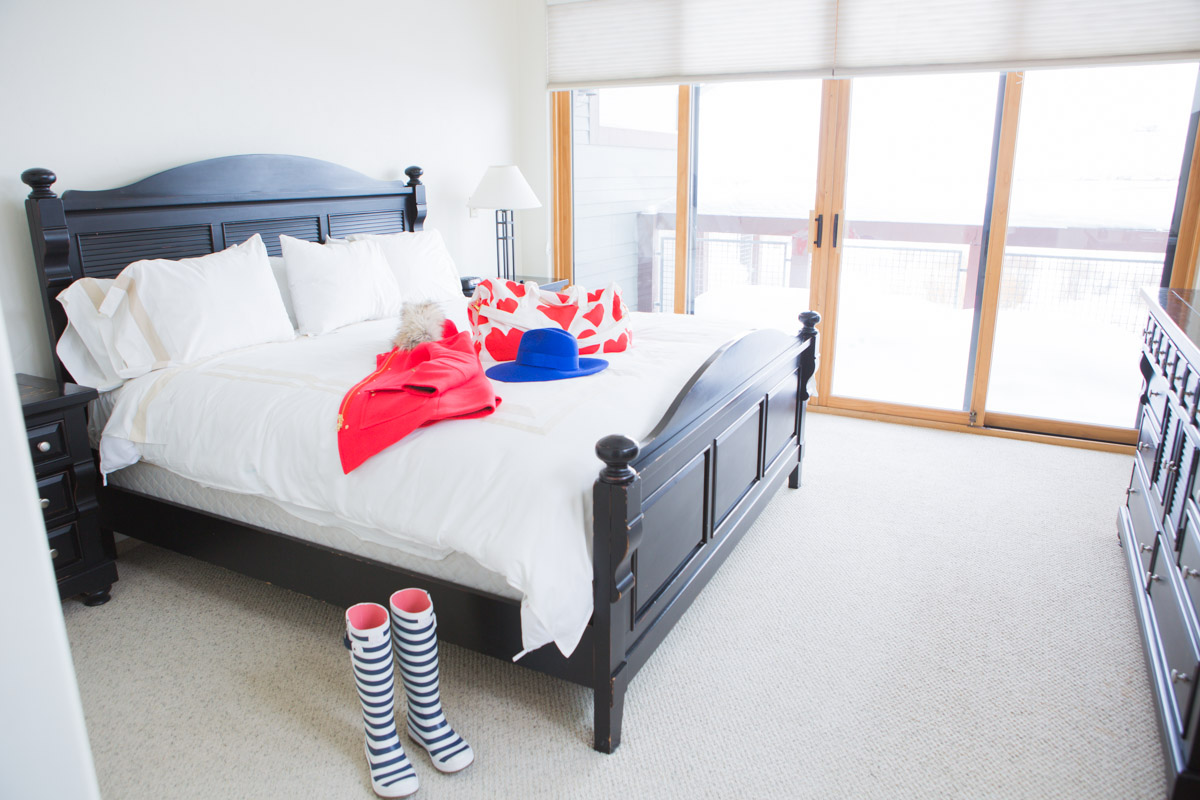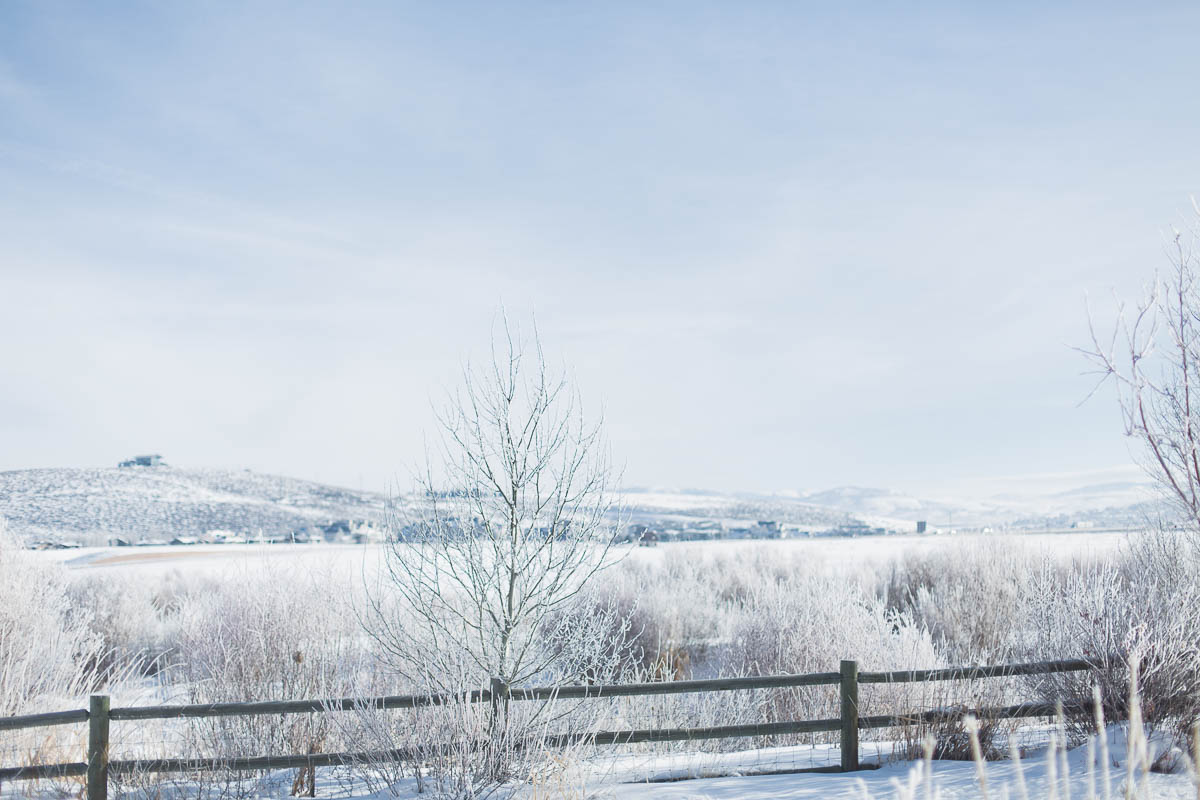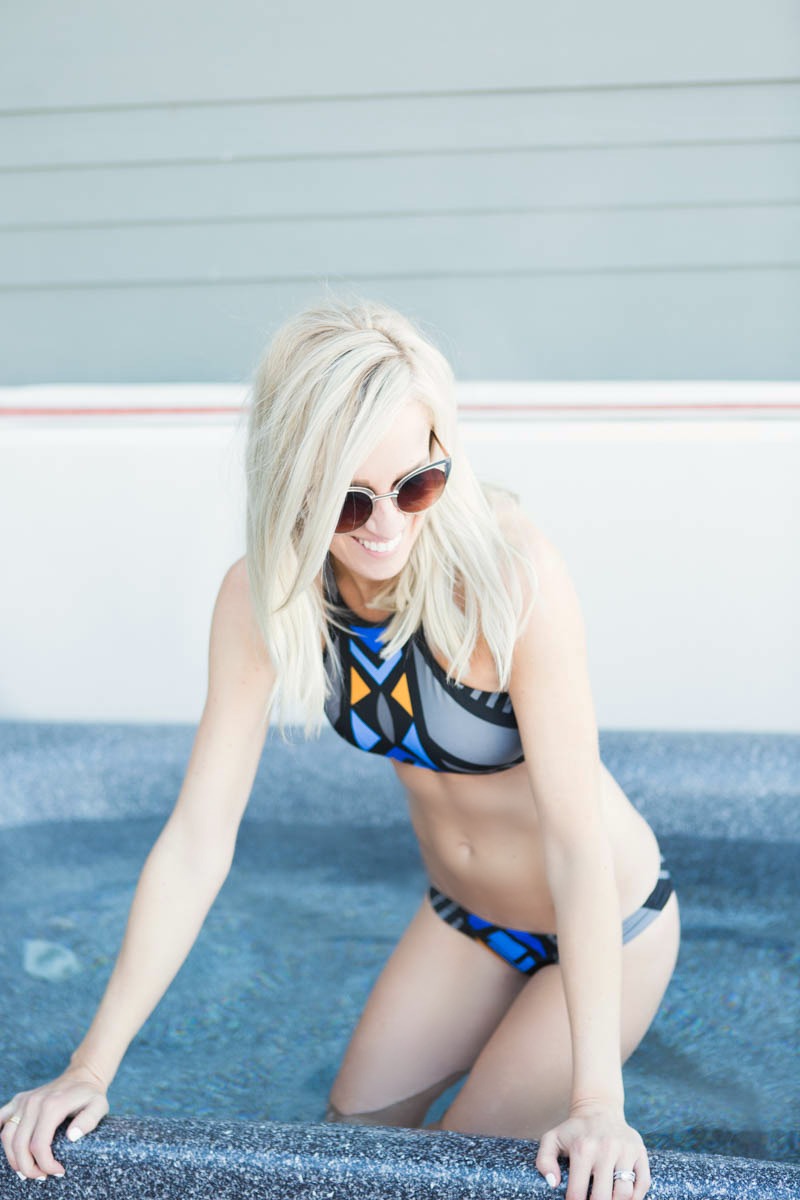 Main & SKY– This boutique hotel offers excellent service in an exceptional location. It's walking distance from the lift – convenience at its finest. Amongst everything else it offers stunning views from the rooftop – a winner in my book.
St. Regis Deer Valley– Hey big spender, when in Park City, right?! Trust me, this resort is a must-see. Start off by taking the private cart up to the resort. The location is impossible to beat. The panoramic view of Deer Valley Mountain is worth the trip alone. While on the rooftop, you MUST try their famous 7452 (named after the bar's elevation) Bloody Mary. Let me preface this with the fact that I'm a Bloody Mary connoisseur, I mean…I'm a true fan and this one did not disappoint. The combination starts with a touch of wasabi and celery espuma; a touch of cayenne pepper; and a black lava salt rim; are you sold yet?!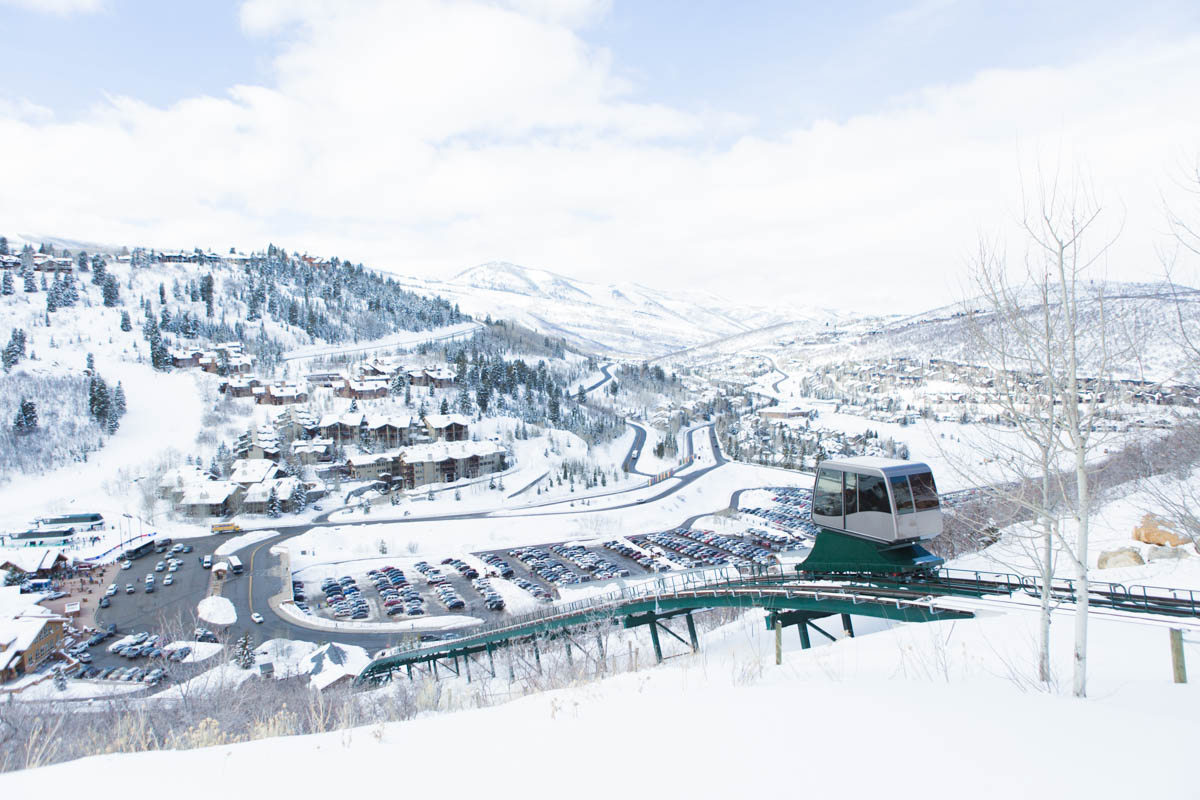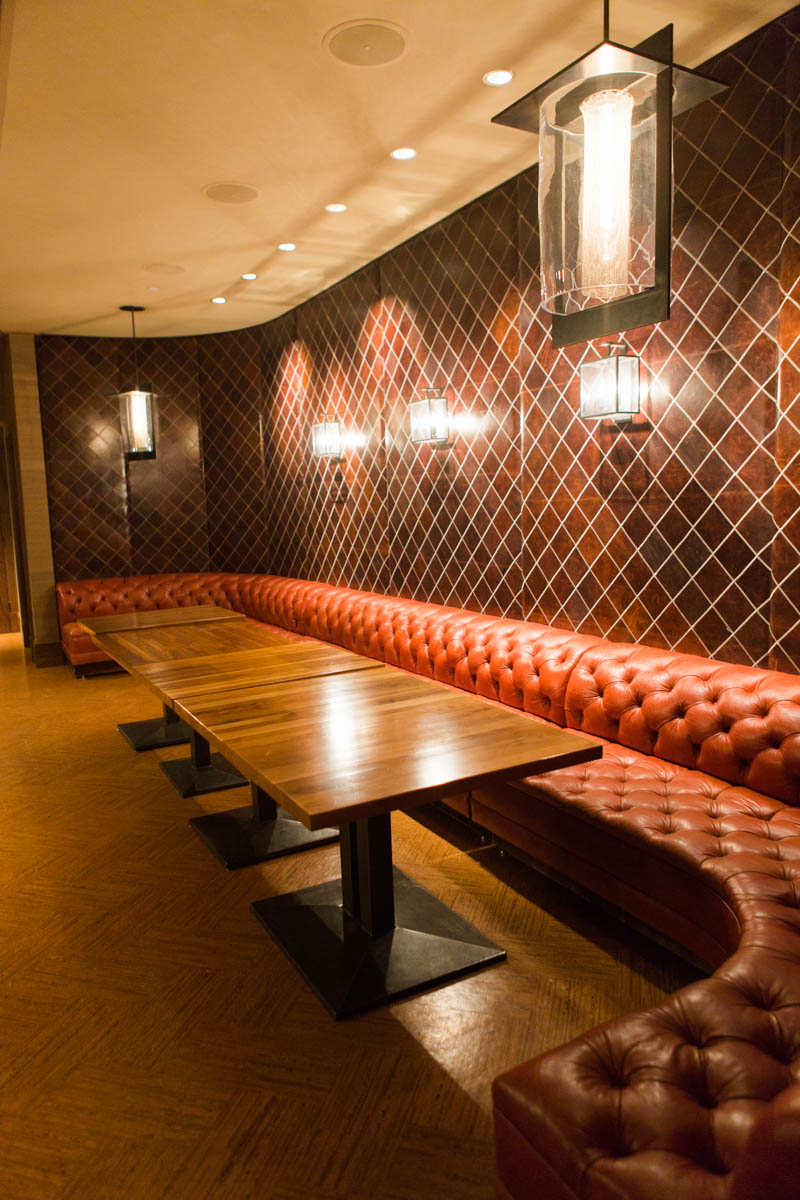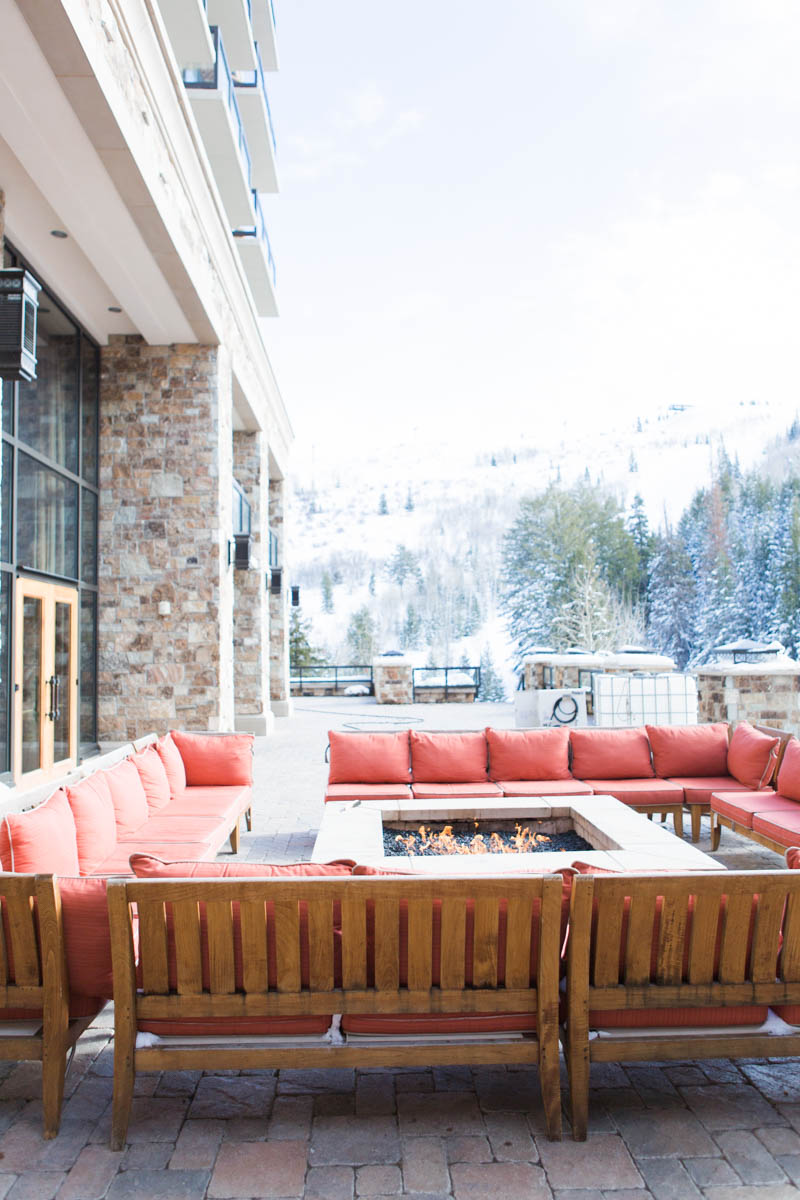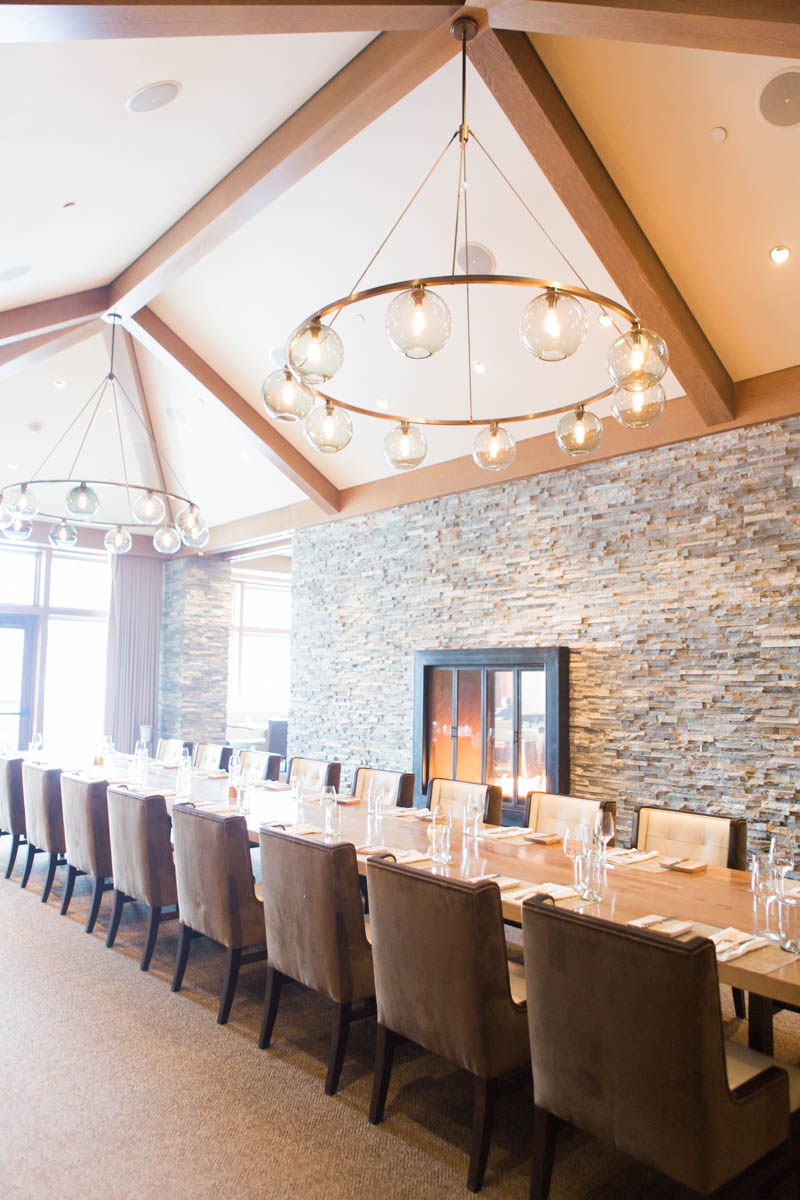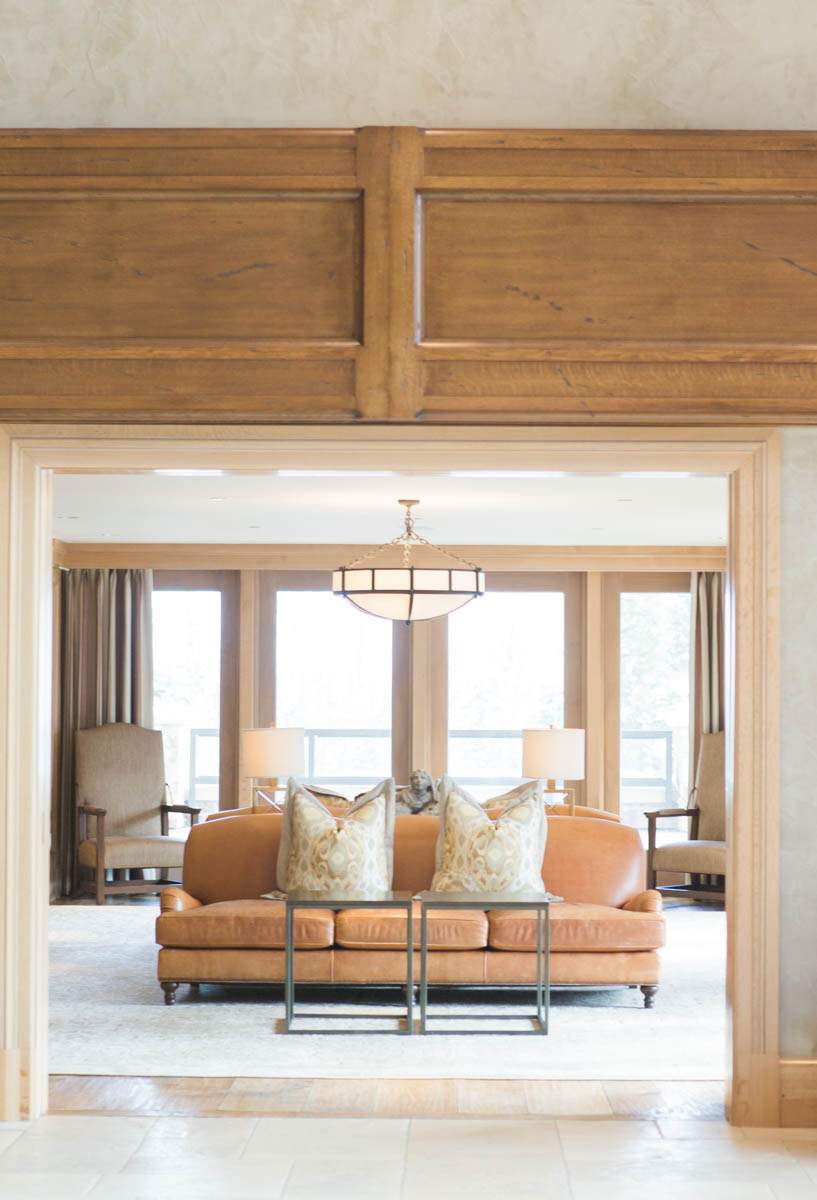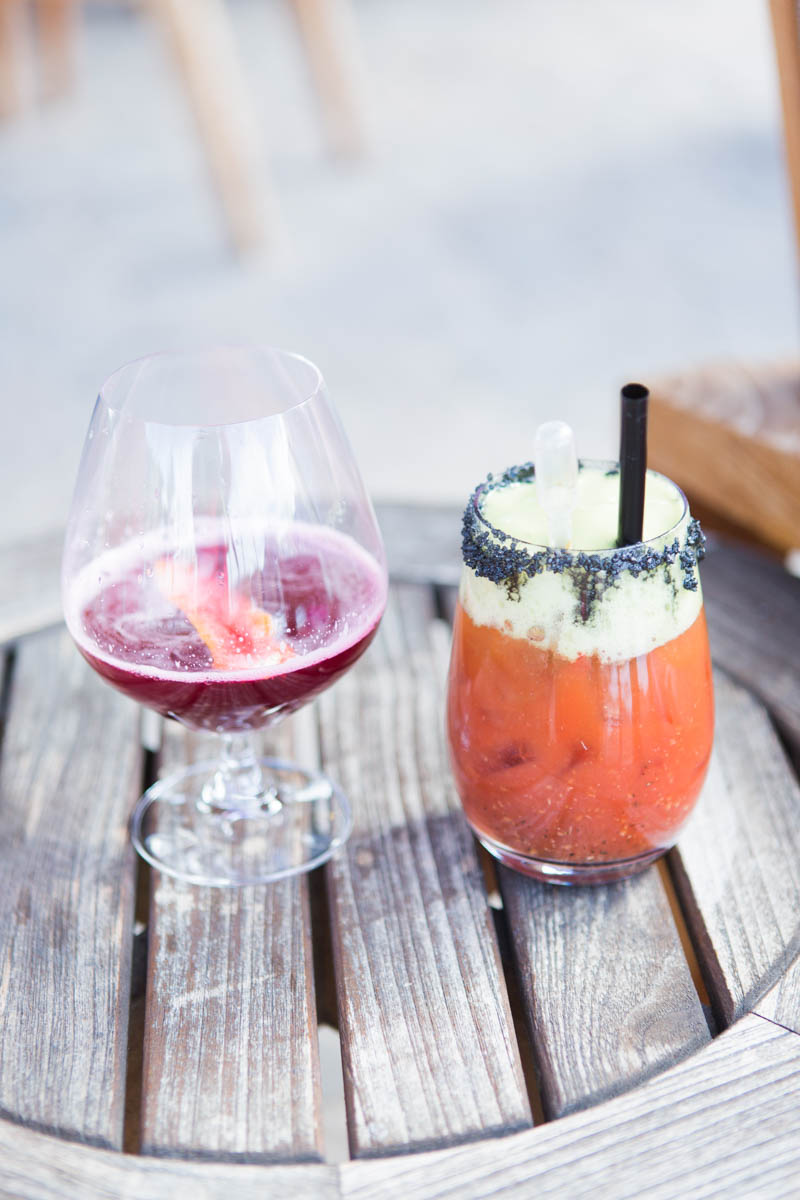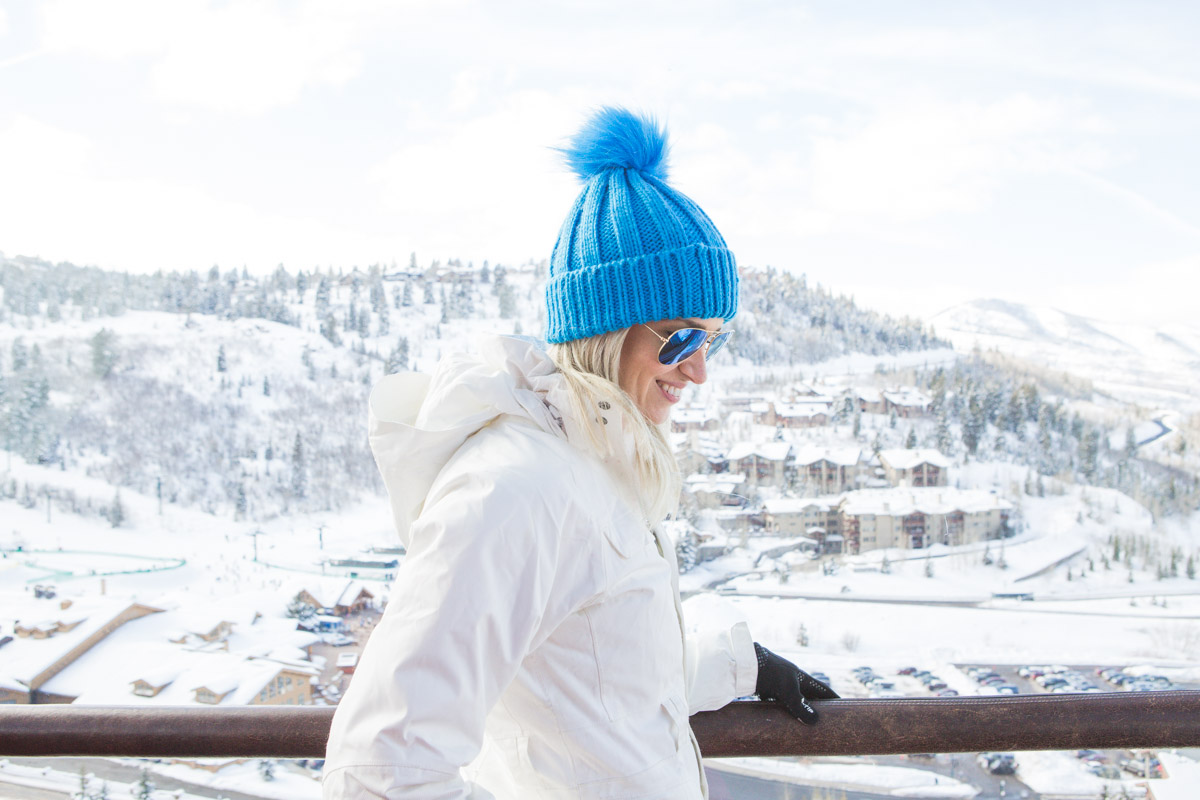 Old Town Guest House B&B– This quaint family owned B&B offers the best hospitality and access to everything you need in Park City. It provides for a charming evening on the deck to watch the sunset with a glass of wine. It's the perfect home away from home.
What To Do: This list could easily turn into a novel, like front and back page style if you know what I mean. To sum up the highlights for you I've broken it up in categories for you.
Skier/Boarders–
Deer Valley Ski Resort– This is a ski only mountain resort and as most would say: the crème de la crème as far as Ski Mountains go. It was also designed with luxury in mind.  In fact, Deer Valley was rated one of the top Ski Resorts in North America. The highlights of this resort for me included the impeccable grooming, excellent terrain variety, short ski lift lines, complimentary top-notch concierge services, and breathtaking views. The pictures don't even do it justice…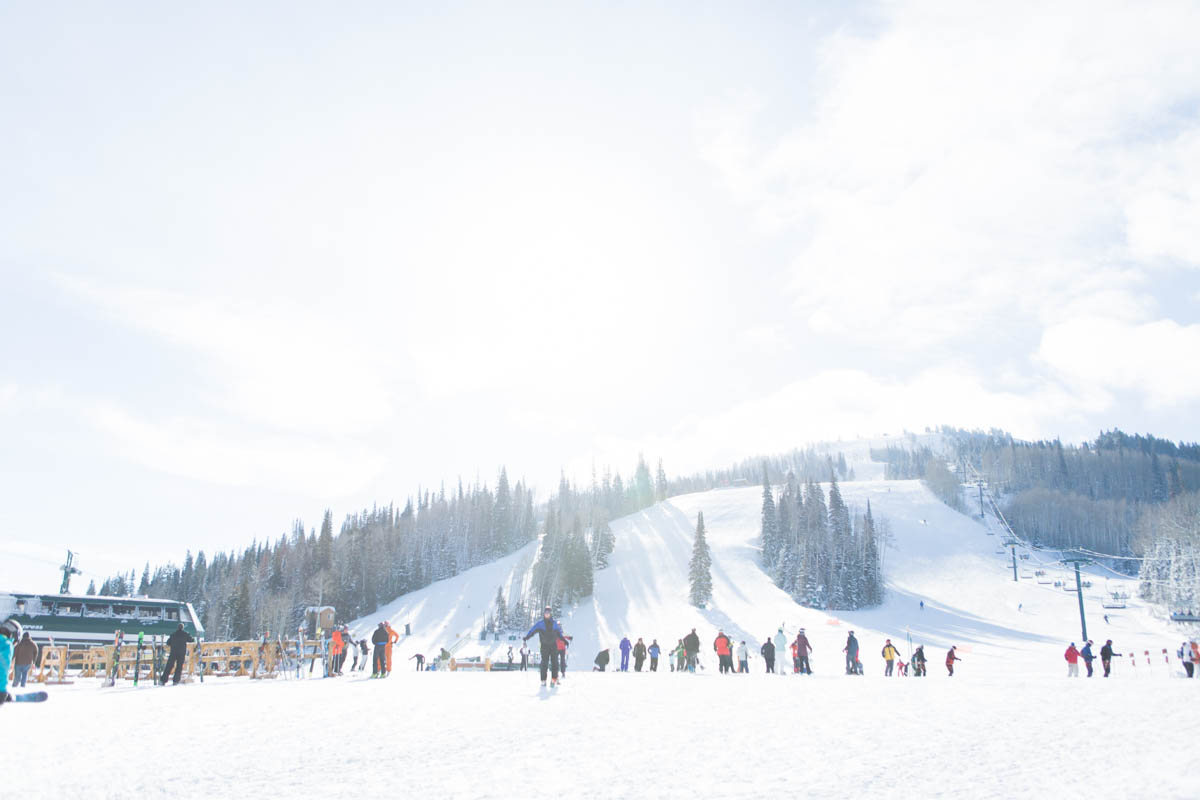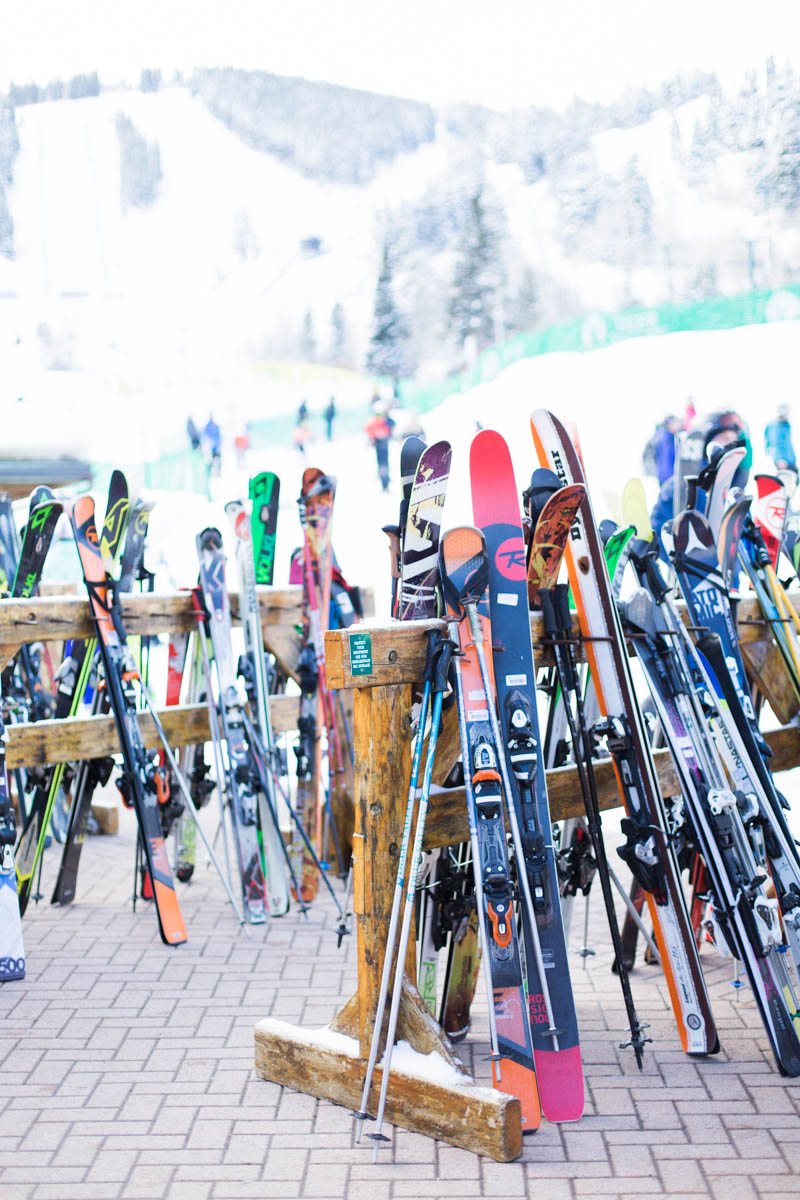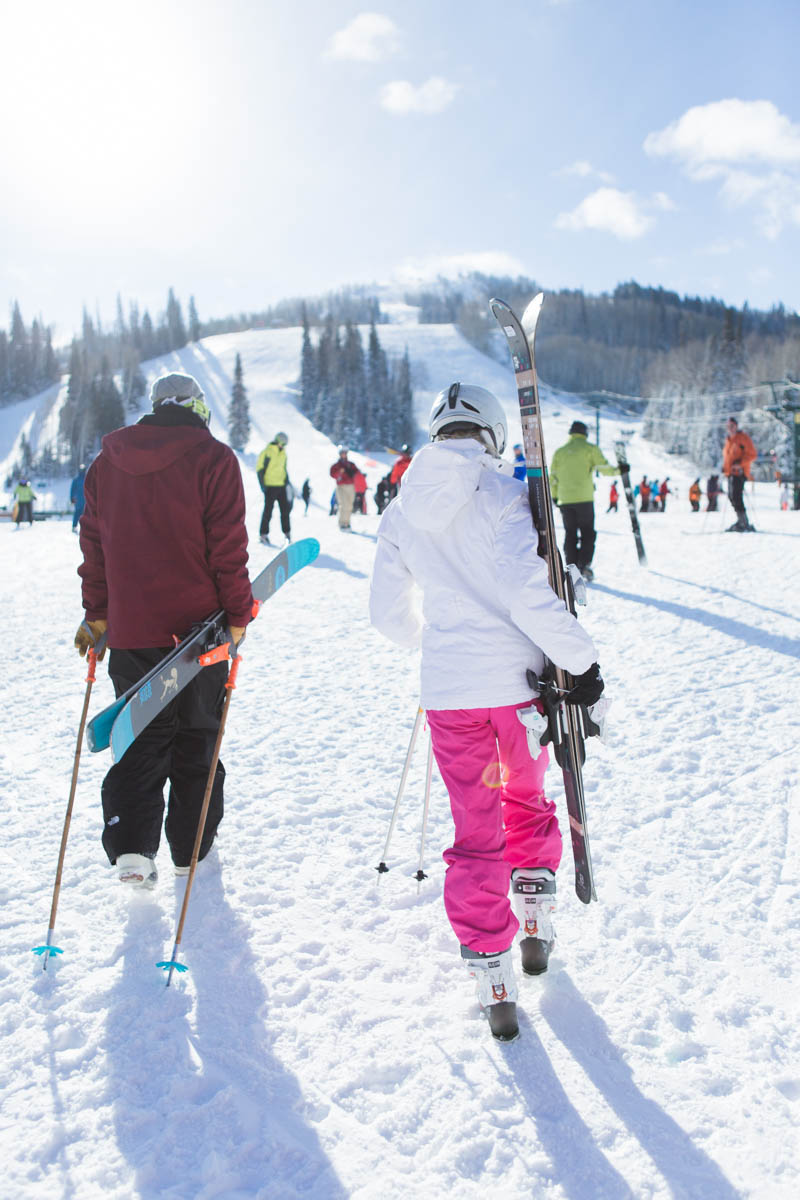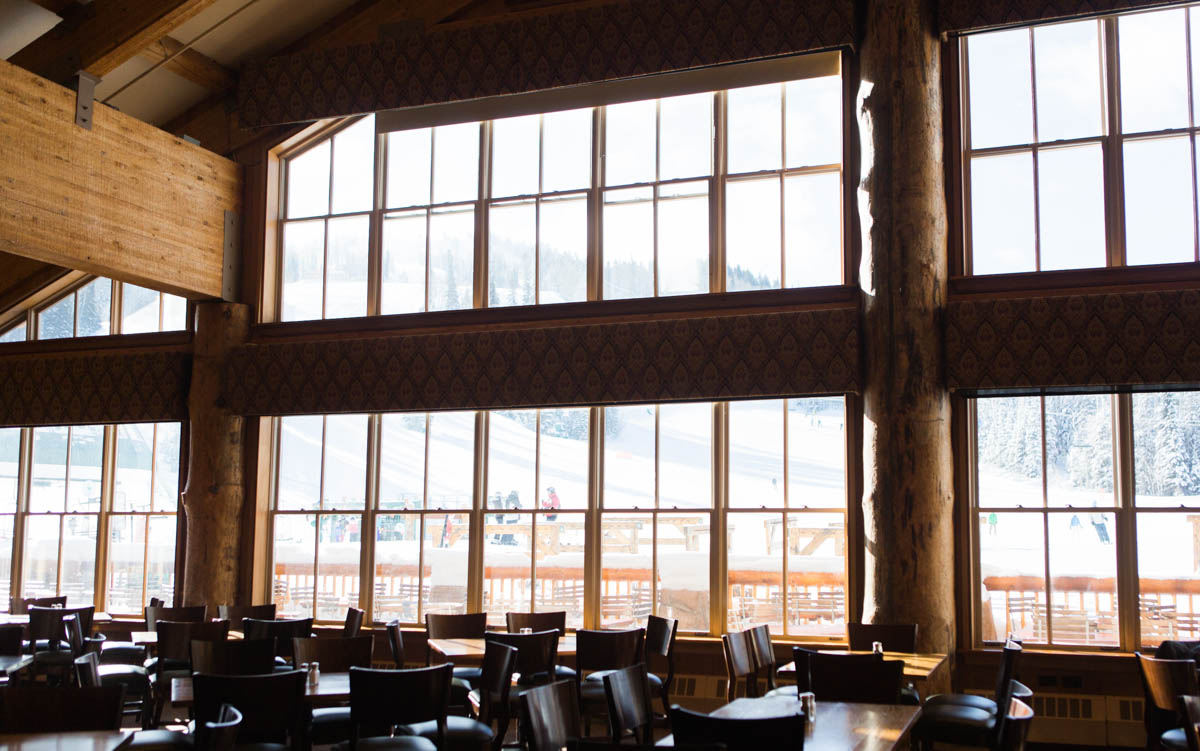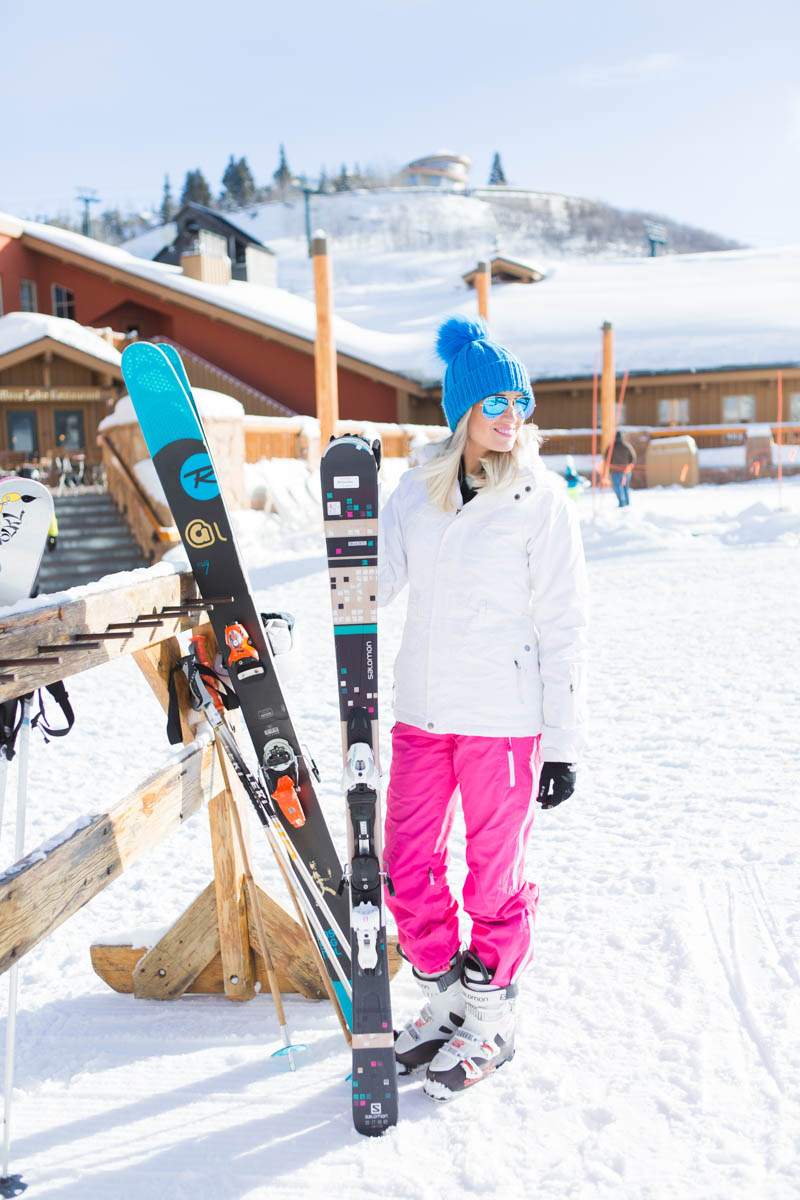 Park City Mountain Resort– Two ski resorts have merged to form the world's largest ski area in the United States. Together this resort has 41 lifts, 300+ trails, and 7,300 skiable acres. Both snowboarders and skiers are welcome along with all ages and skiing abilities. We also were able to watch the Grand Prix events, snowboard halfpipe finals! Talk about amazing!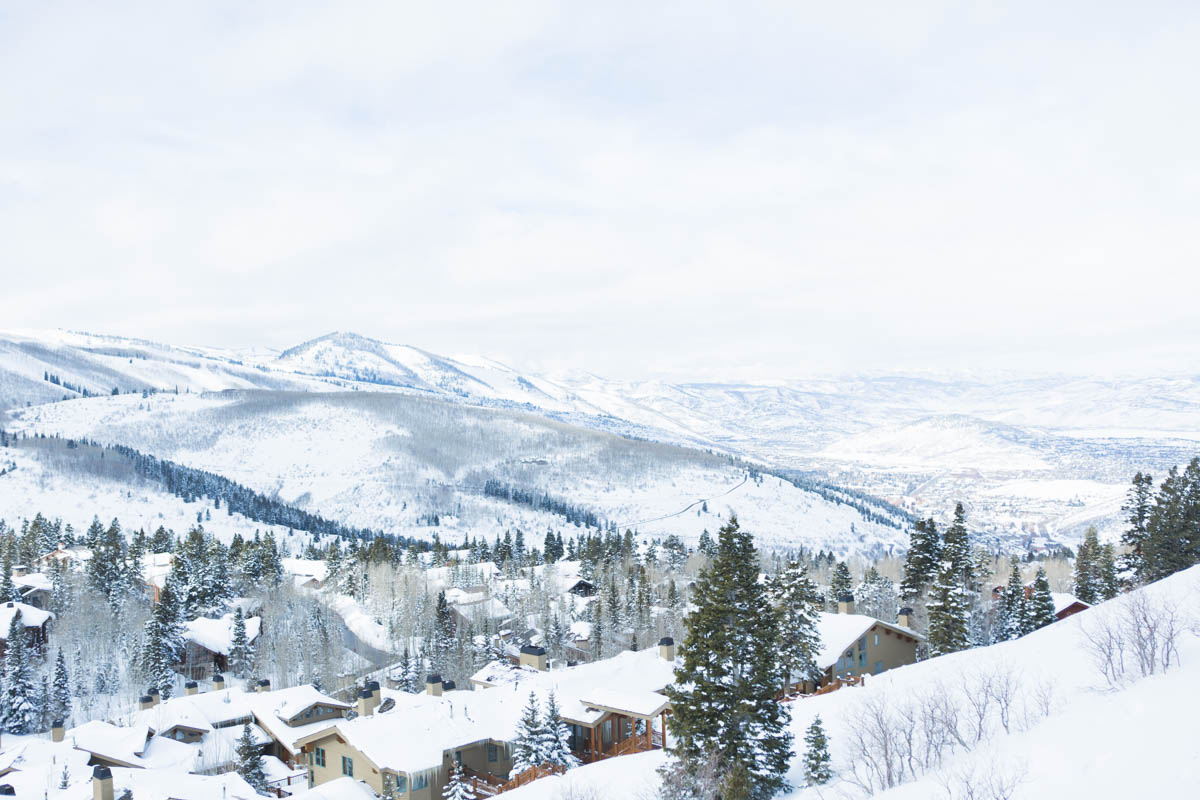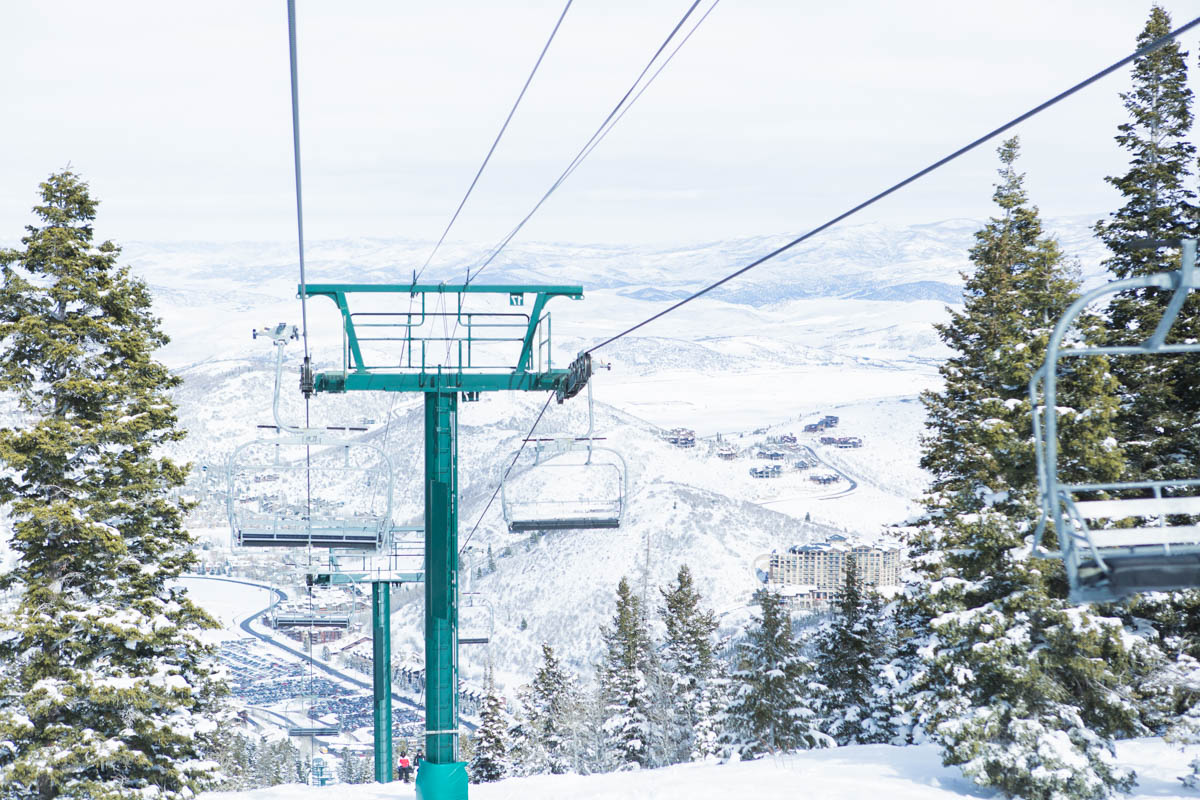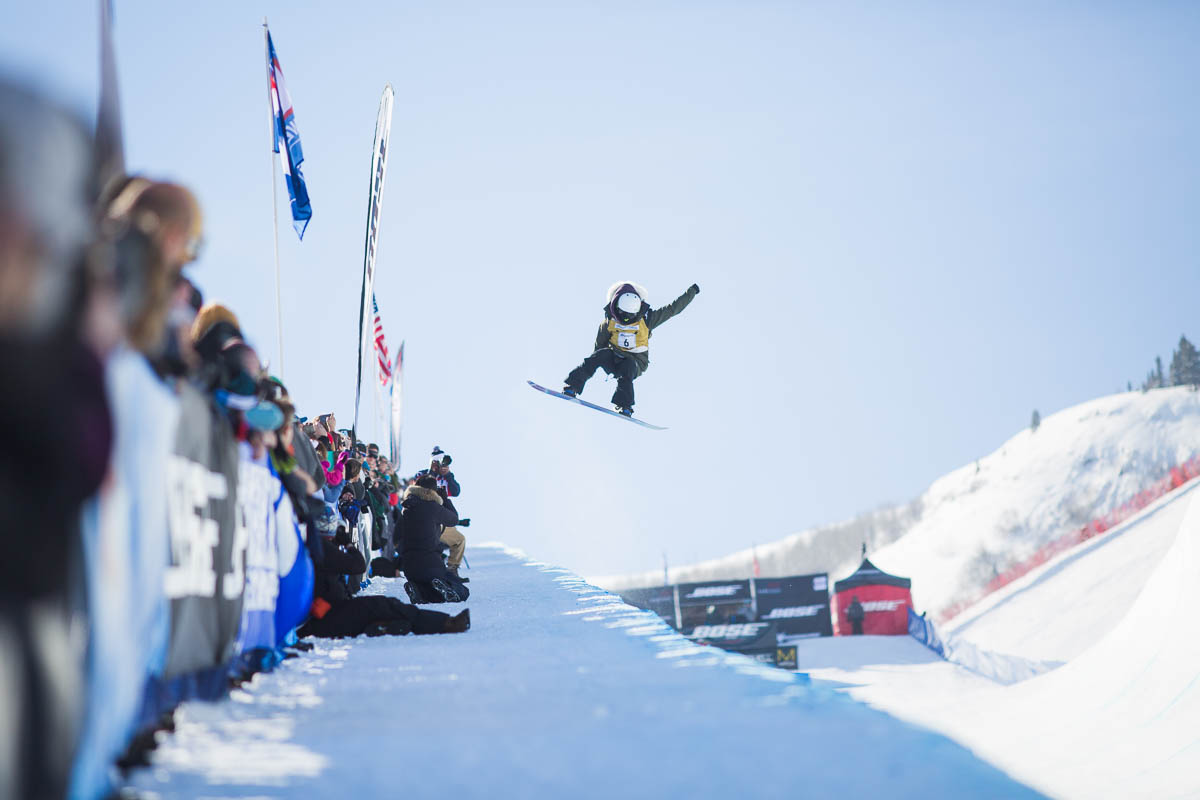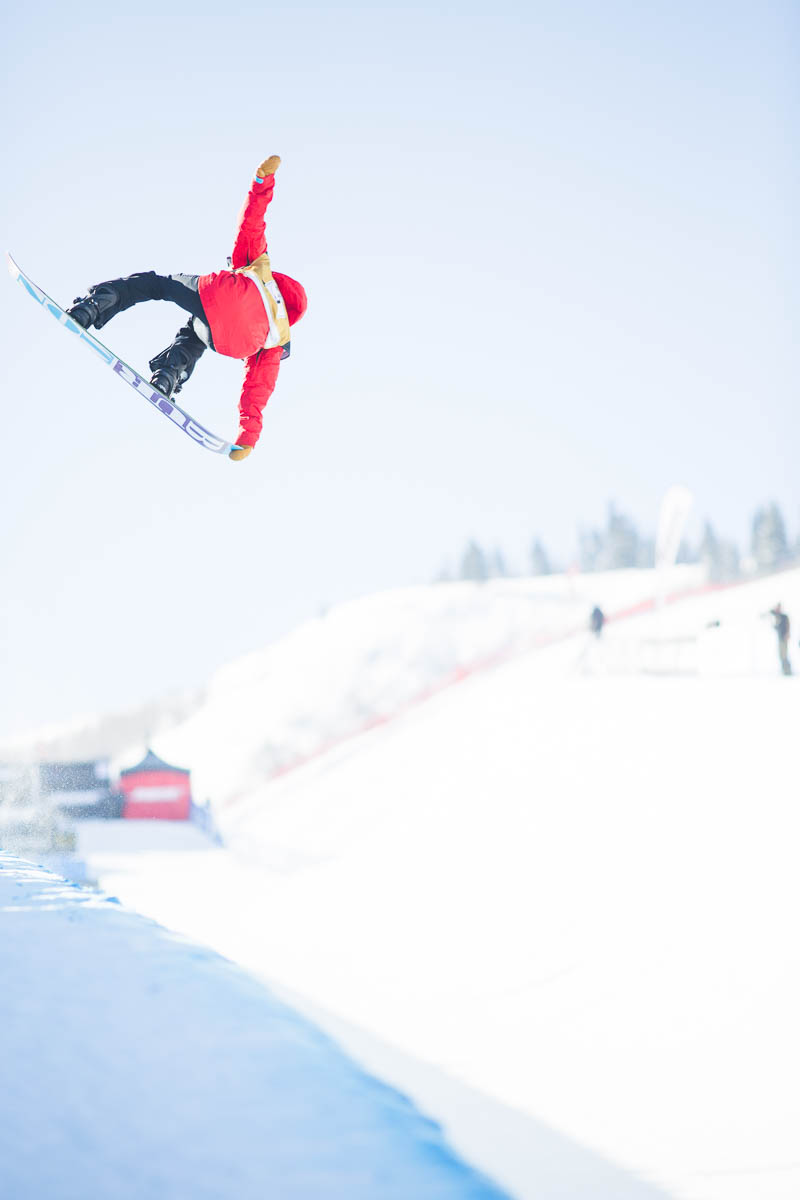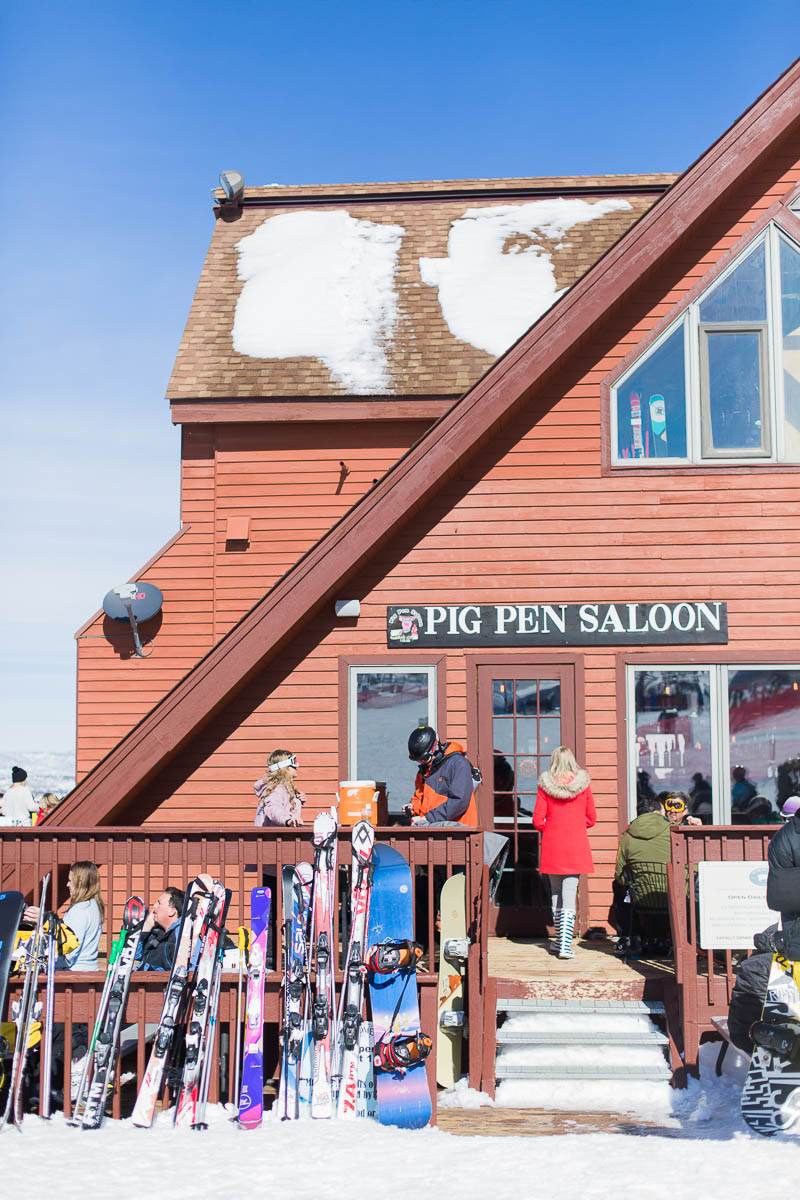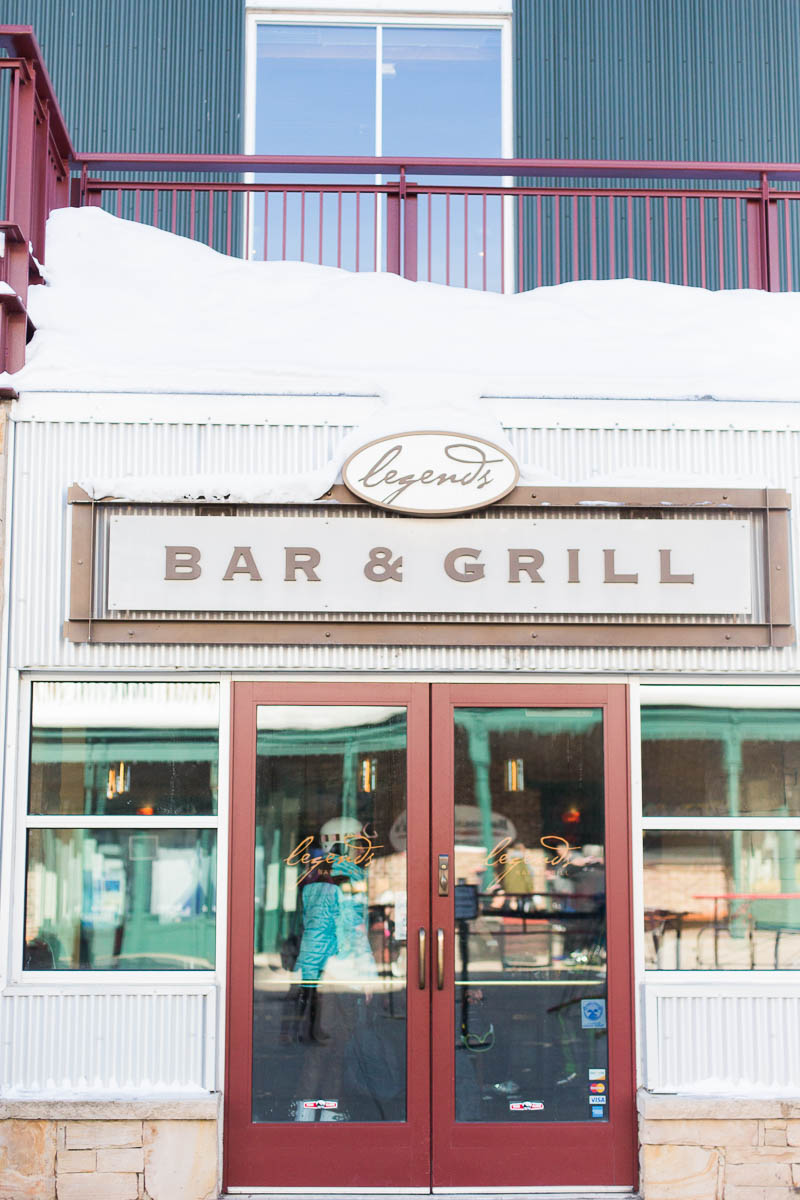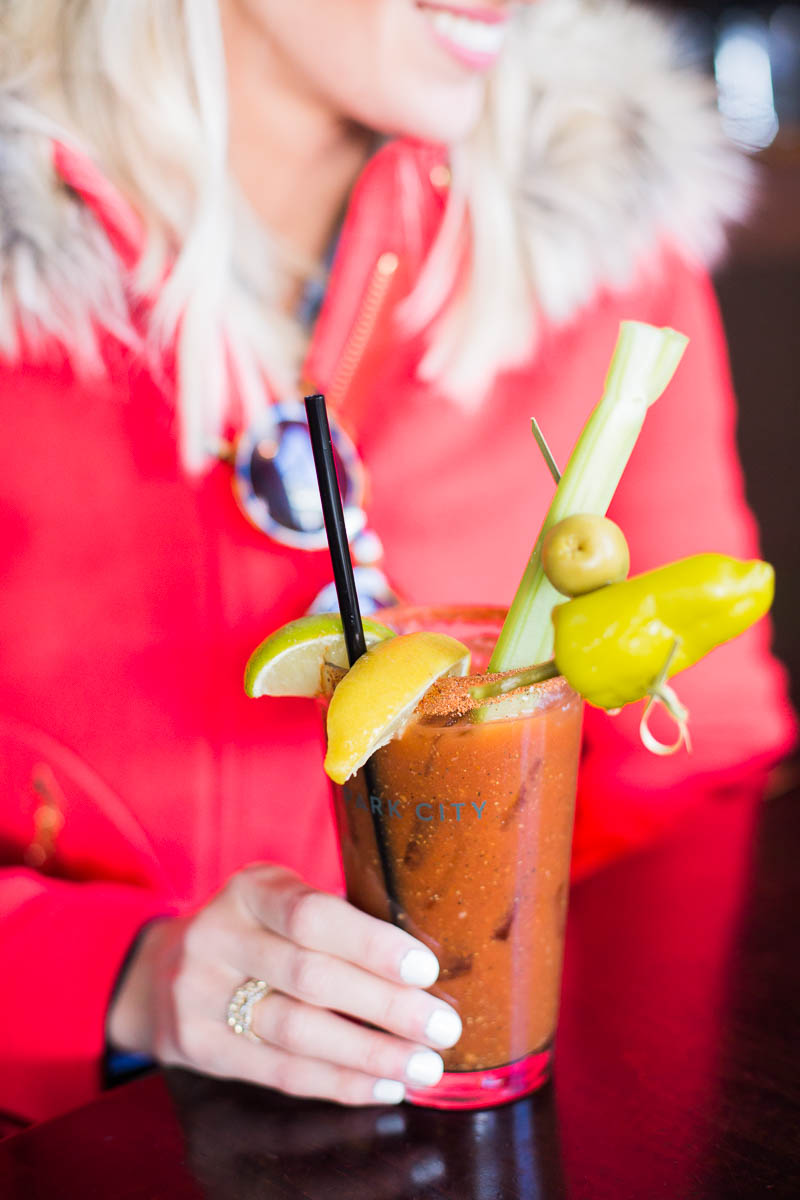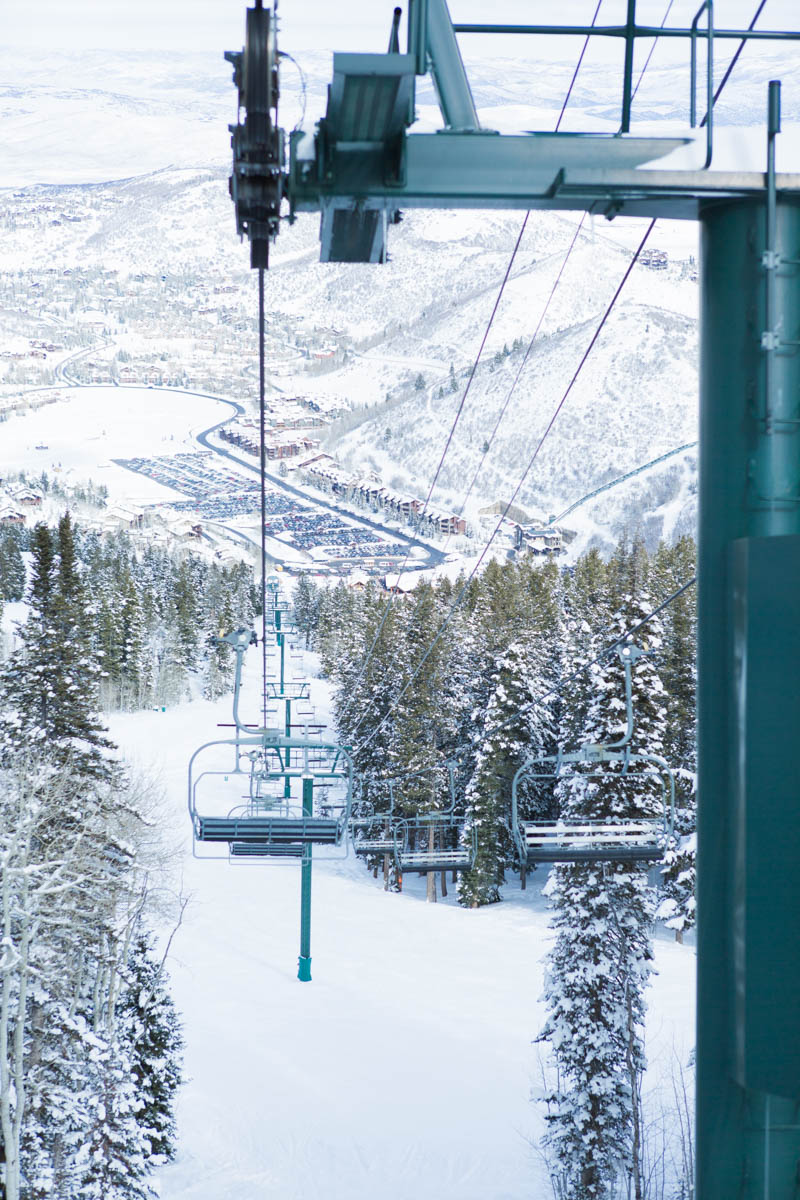 Horse Drawn Carriage Ride– Straight out of a fairy tail; this dreamy experience at the Fireside Dinning Restaurant was by far the highlight of my trip. The dinning experience is another highlight, which we will get into that down the line. Justin was our guide for this carriage ride and he was gracious with taking photos for you and adding extra blankets to ensure you stayed warm during the ride. Look how stunning these new friends of mine are!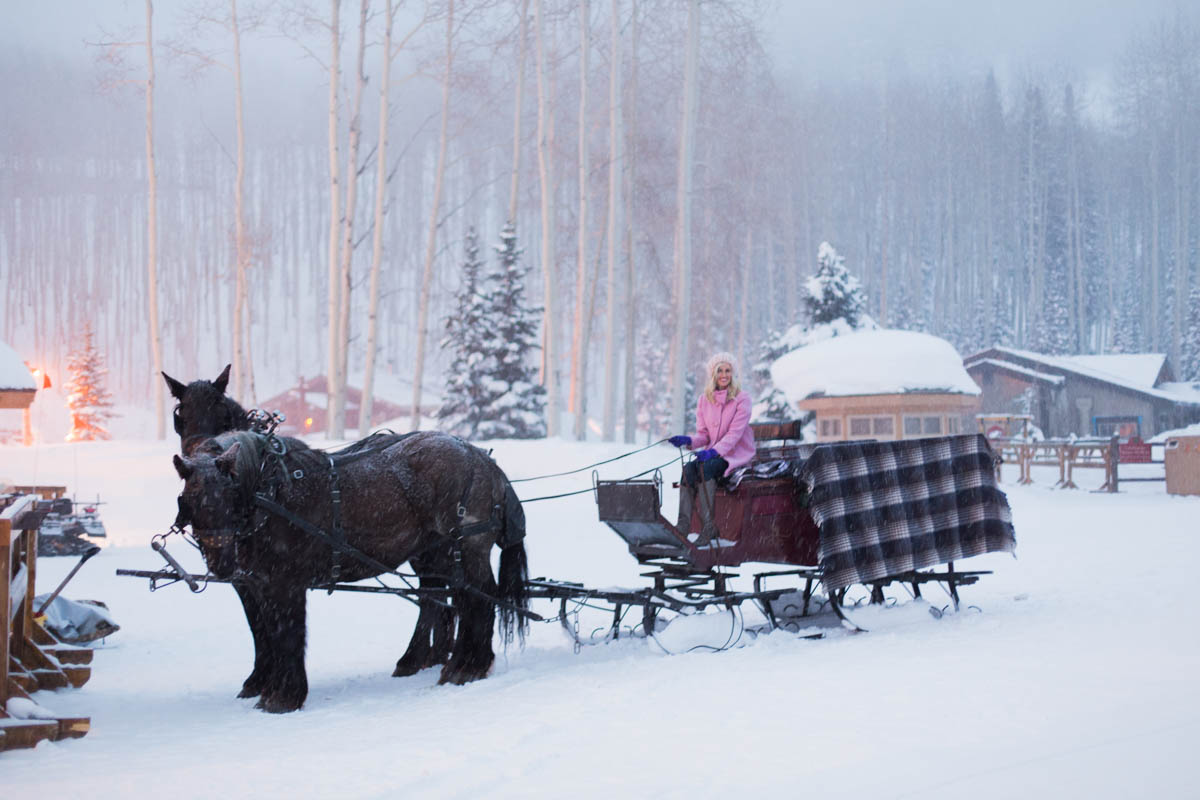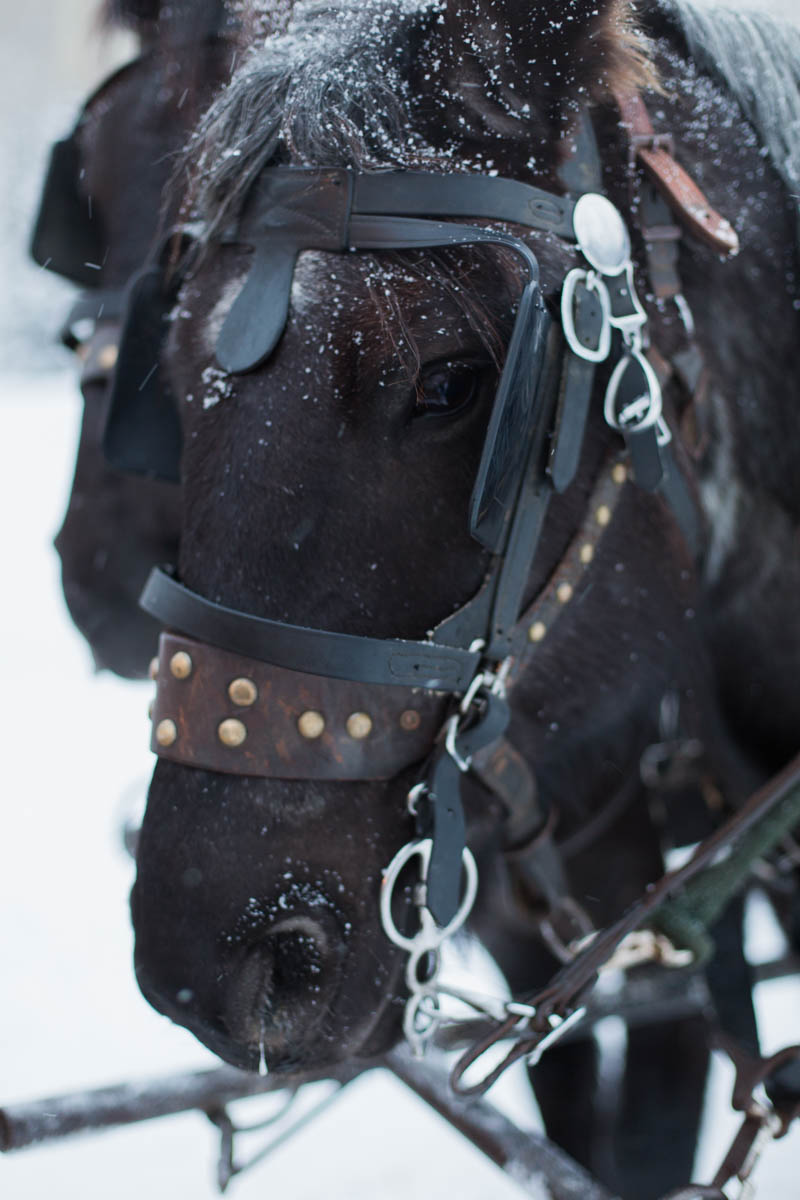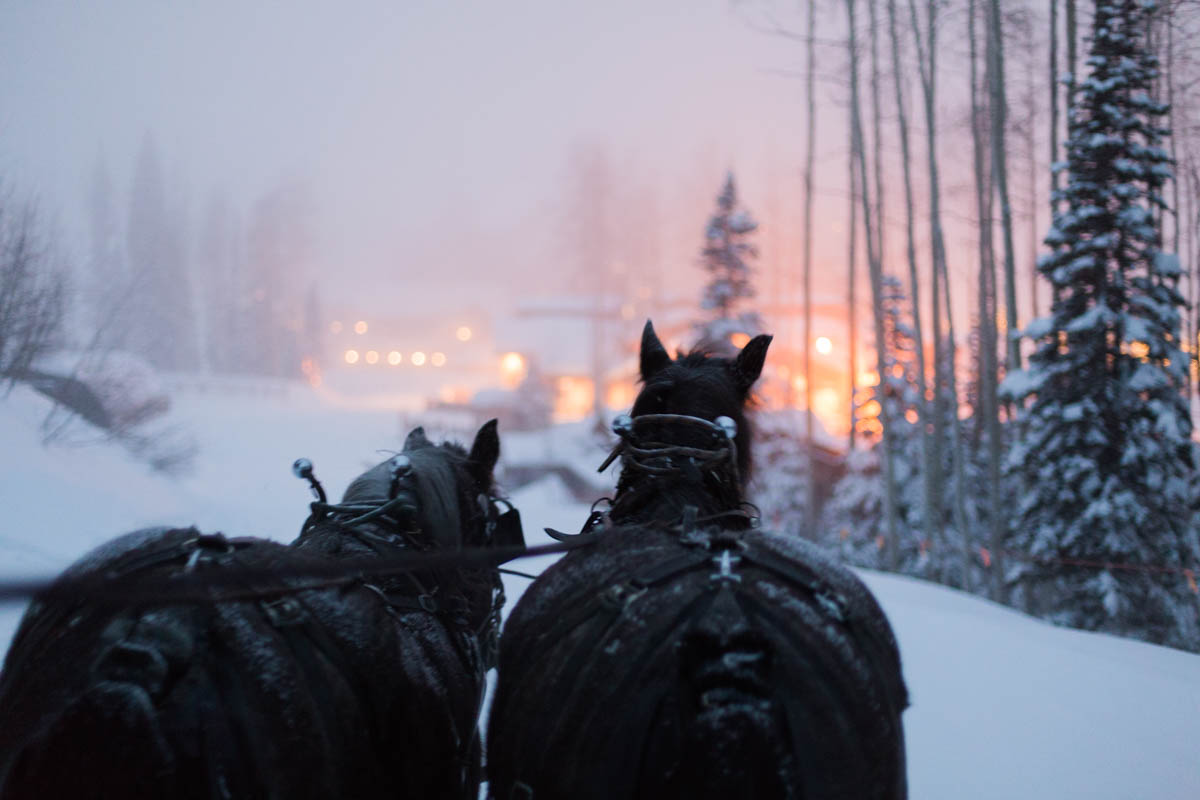 Spa– Calling all my spa girls! This town is filled with enough spas you wouldn't even need to step a foot on the slopes. If spa days are your thing then you've come to the right place. I, myself, enjoyed a nice morning at the Stein Eriksen spa (the only 5 start resort in town) and it was truly one remarkable morning.
Off Season Outdoor Activities– There's more to do than just hitting the slopes.  You have your choice of world class mountain biking, zip lining, horseback riding, golf, tennis and over 400 miles of hiking trails. You should also see this place when the leaves change!!
Where to Eat: I'm not a picky eater; my motto is if you cook it, I'll eat it! Whatever it takes as along as I'm not the one cooking.  Albeit I'm easy to please, I have to say Park City probably has some of the best cuisine I've ever experienced. There wasn't a bad place to eat in this town. Some of my highlights included:
Fireside Dining at Empire Canyon Lodge– This is the restaurant I mentioned earlier where you can take the horse drawn carriage ride. Goodness, where do I start with this magical place? This was the best, most unique dinning experience I've had. It's a Norwegian style 5-course cuisine. Each course is served and cooked over different fireplaces. Starting with the first course, the cheese raclette! There is a mixture of meats, stews, salads, vegetables and fondue style deserts! You know it's good when you have to unbutton your pants after course number two. I highly, highly recommend this restaurant while in Park City!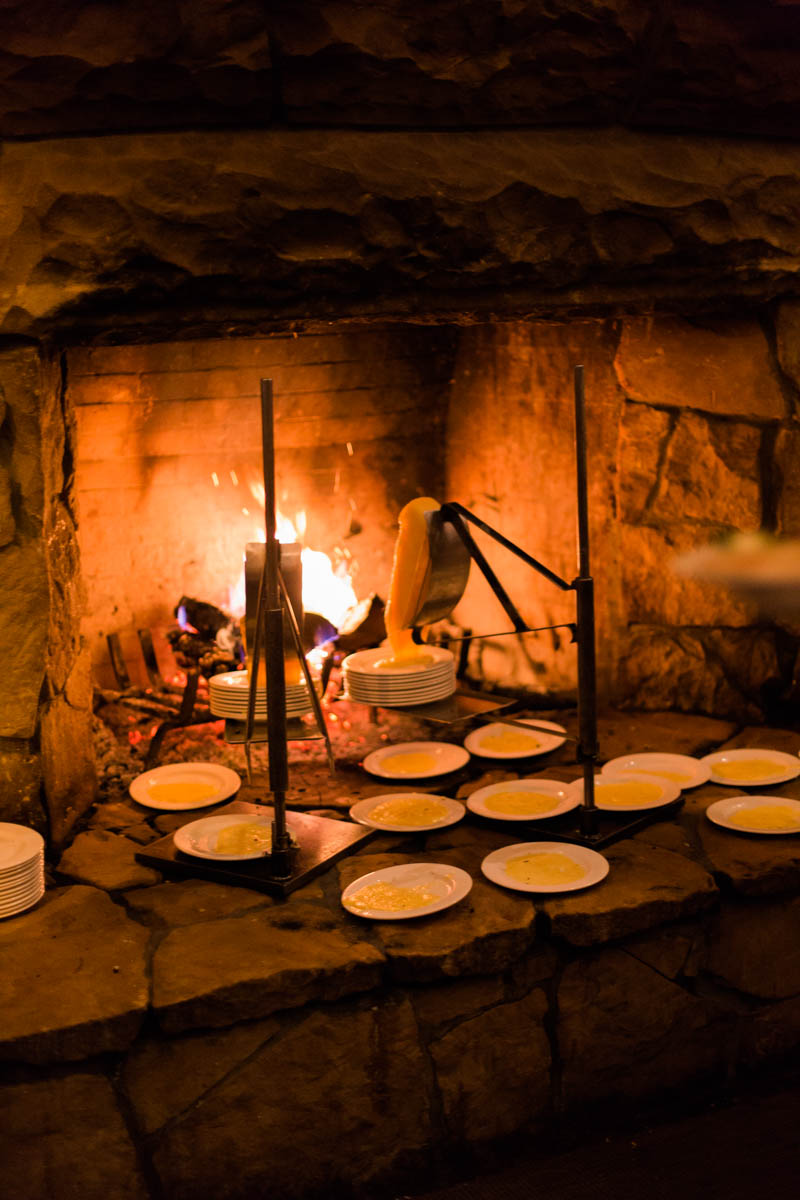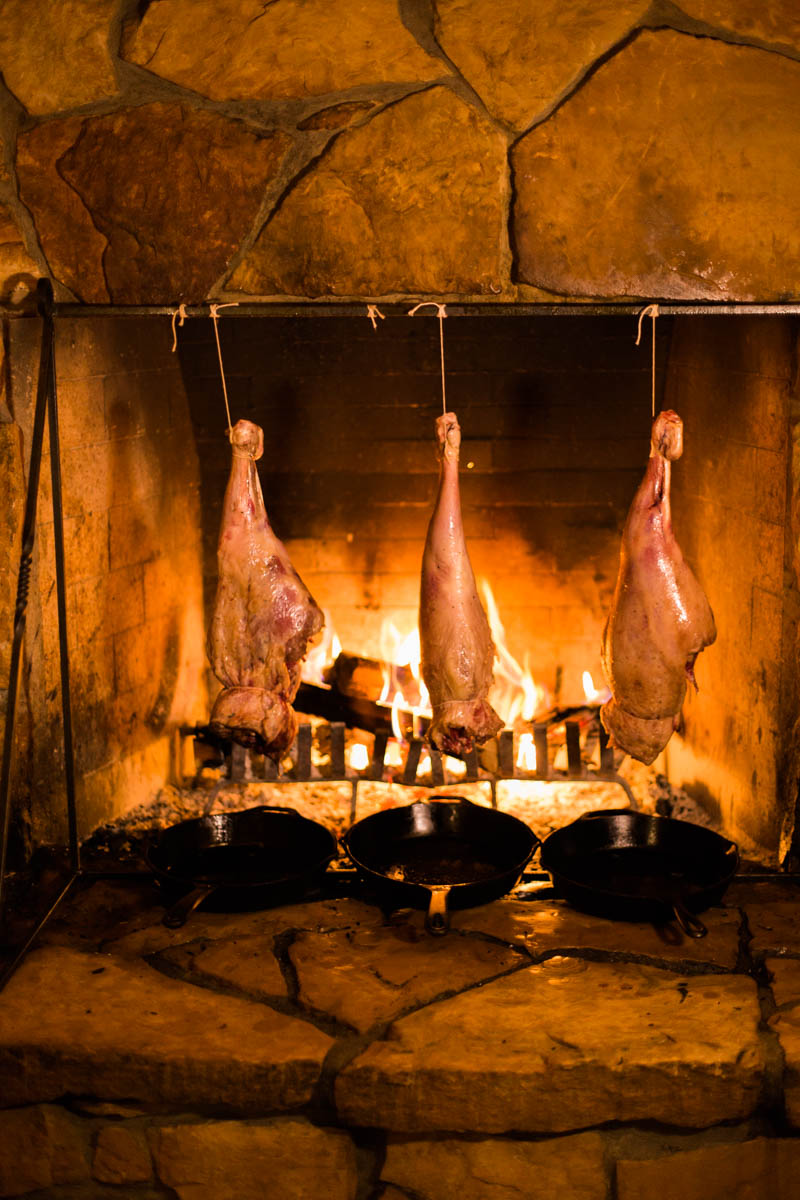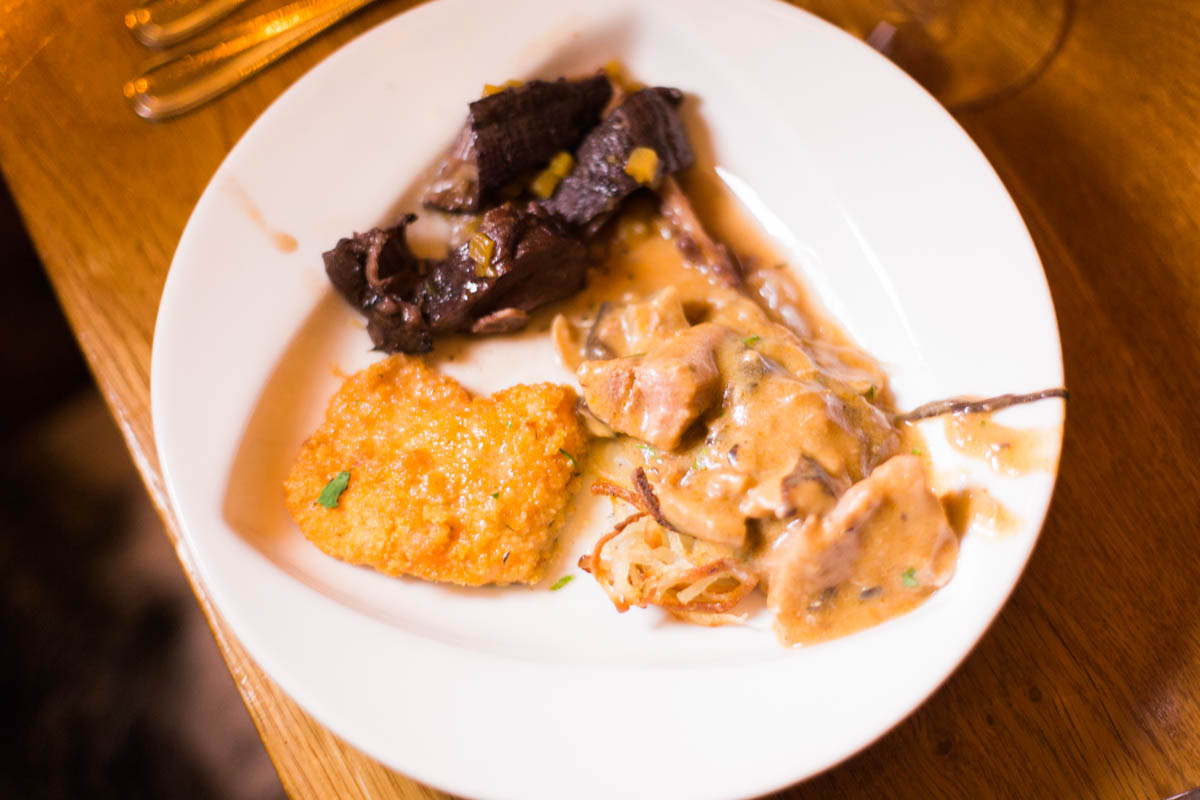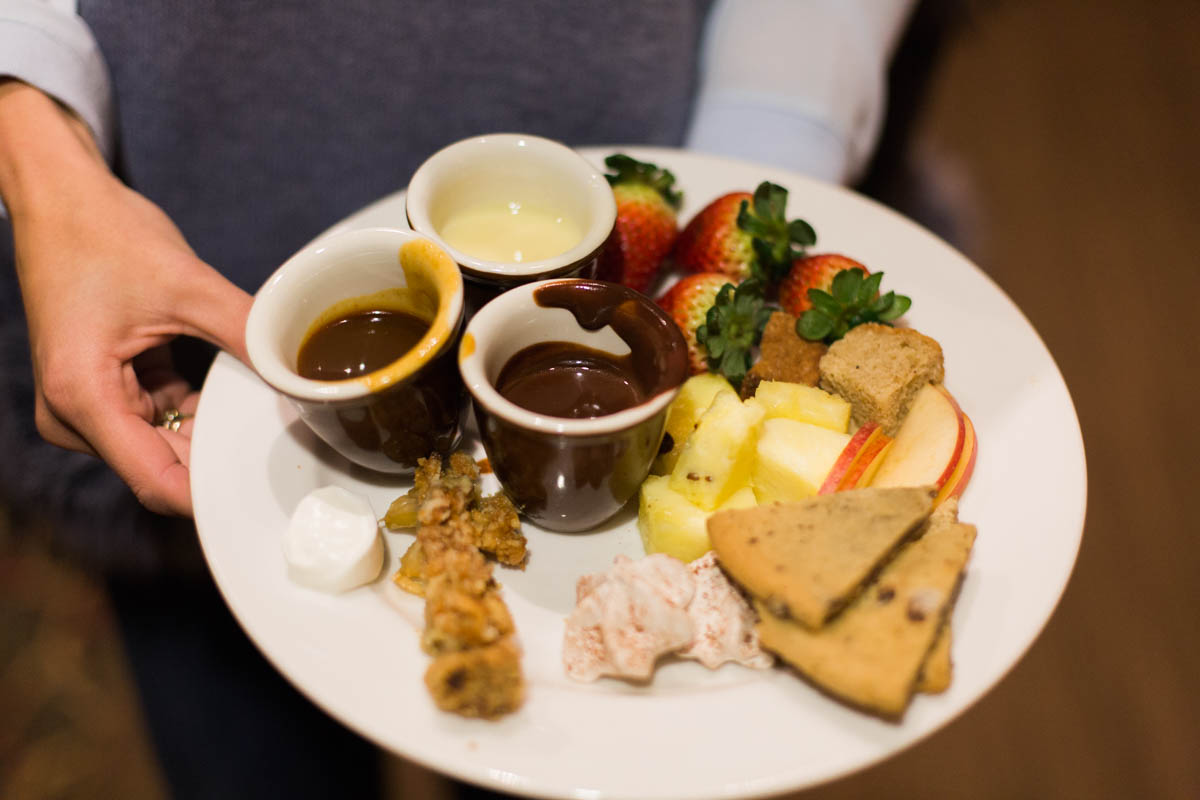 Royal Street Café– A perfect lunch break spot right on the mountain in Deer Valley. When it's so good you have to order a little bit of everything and share with the table. The fresh Dungeness crab tower was exceptional, along with the garlic-her-parmesan fries, the turkey chili and the BBQ sampler platter. Don't forget to try their award winning signature drinks; my favorite was the blueberry mojito and the hot buttered rum!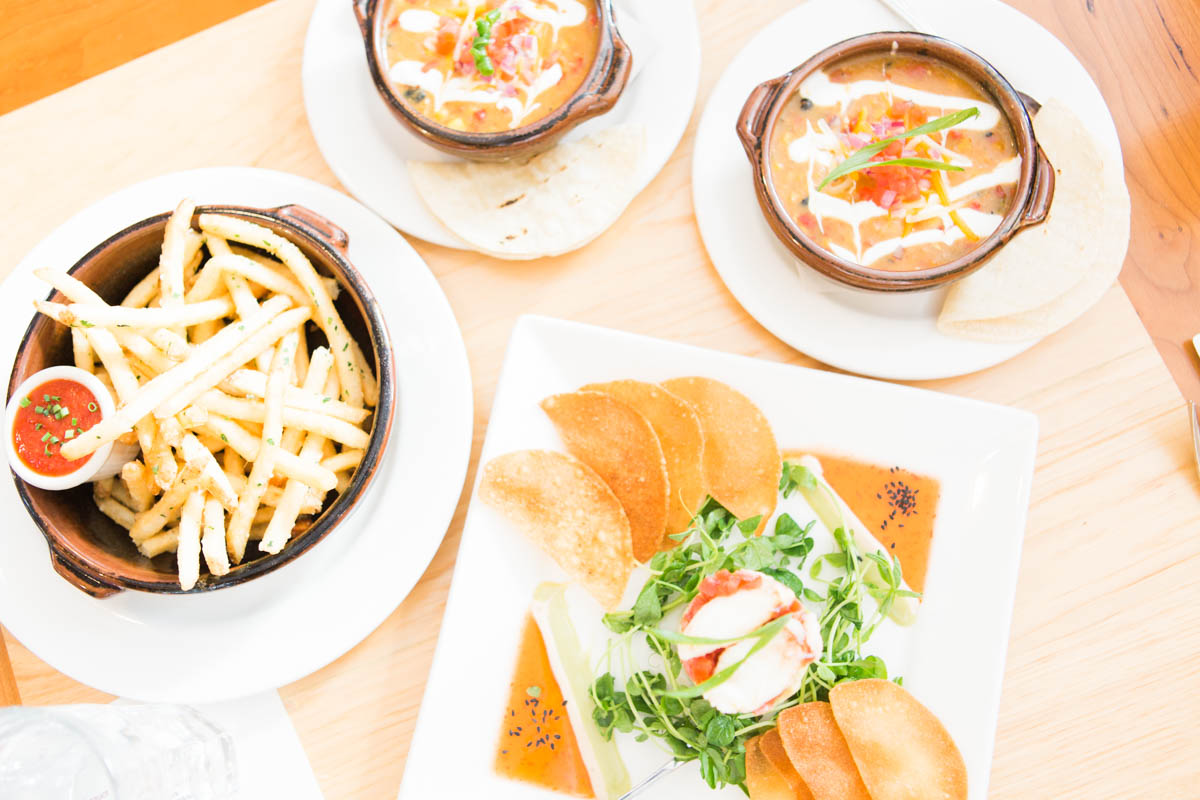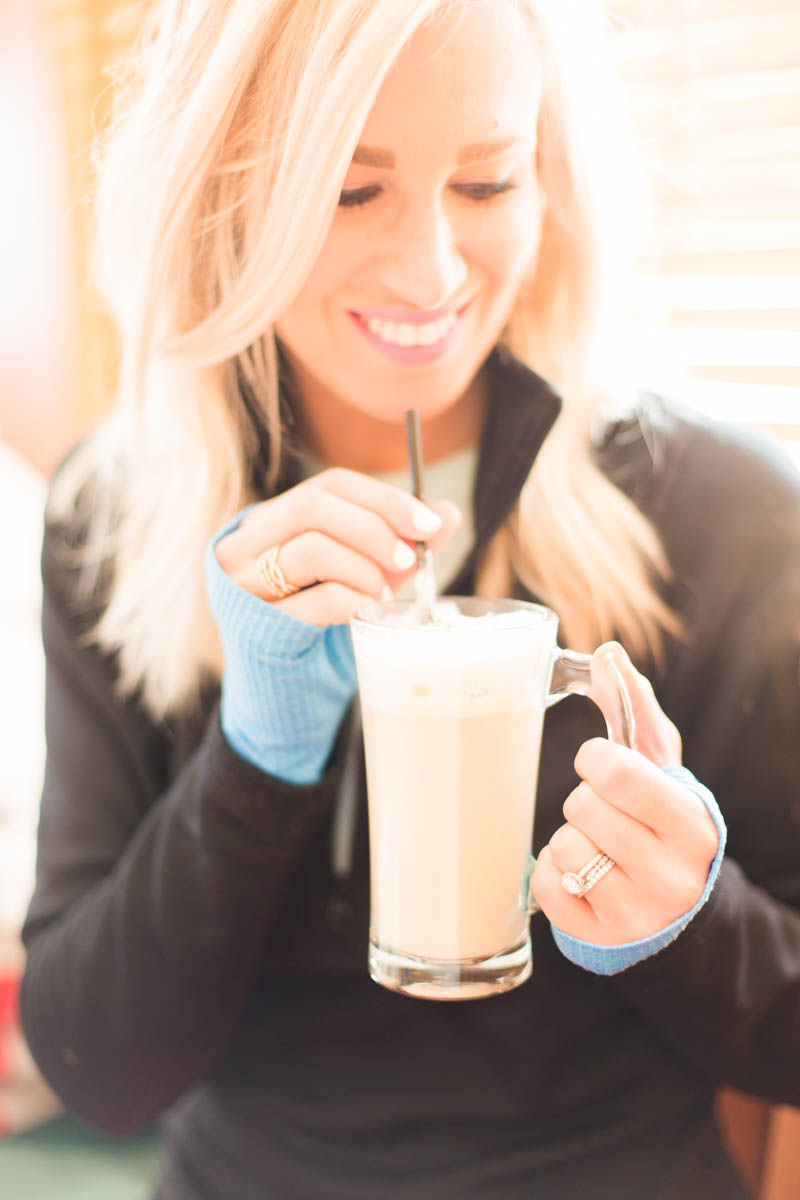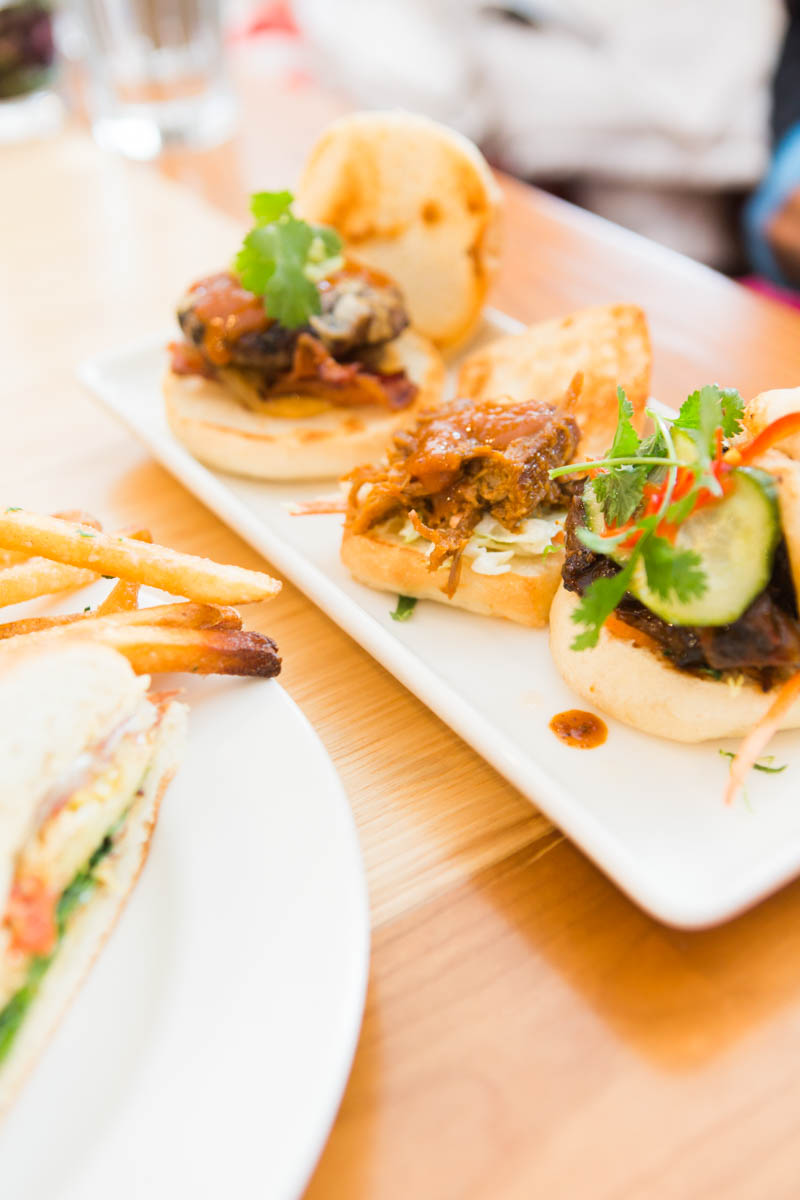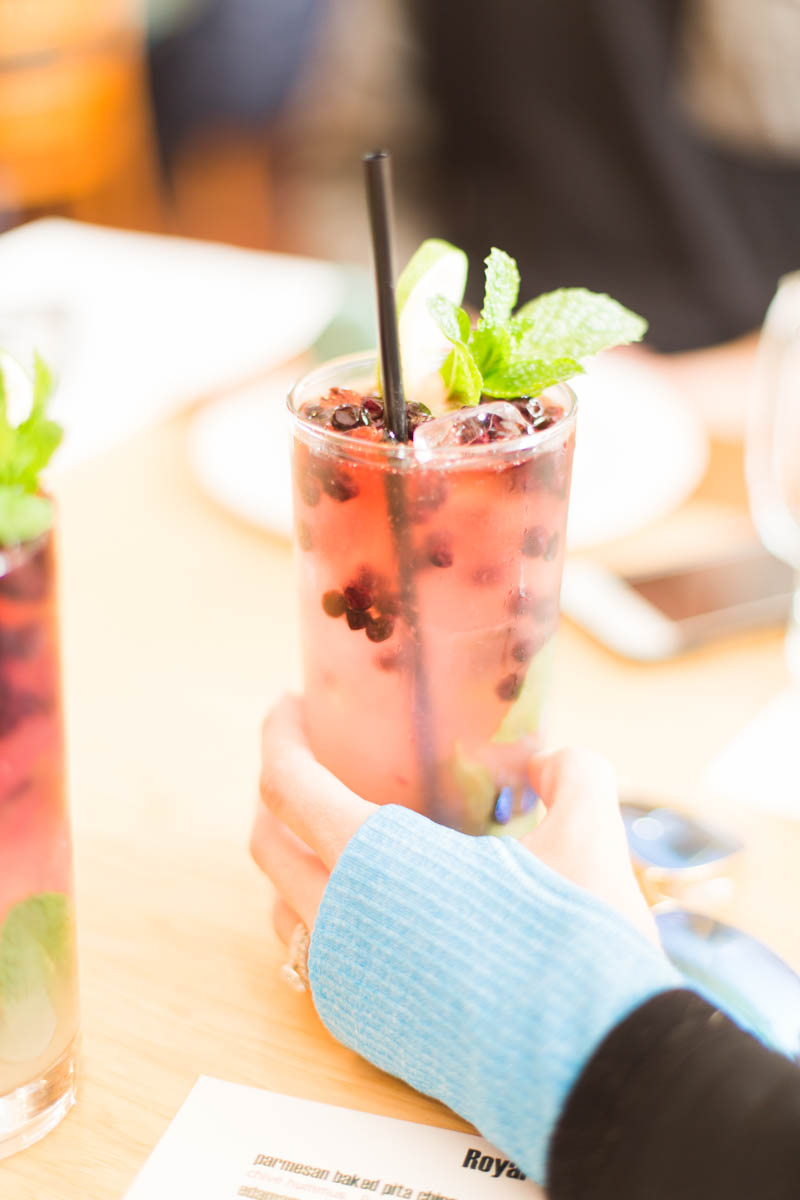 Tupelo– Although it's the new kid on the block, this flavorful restaurant is already making huge snow prints on Main Street. The menu changes daily and there's a great atmosphere. Be sure to try the housemade ricotta, steamed mussels, beef sirloin and the sticky toffee pudding!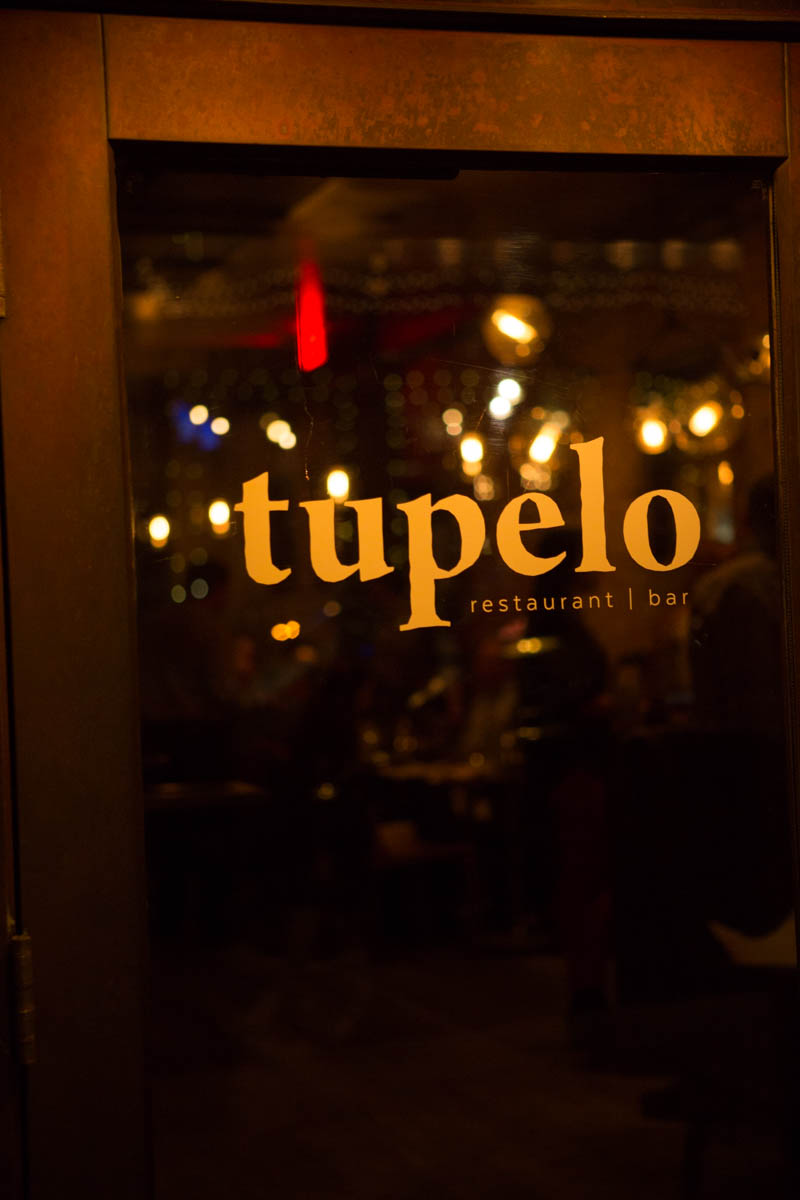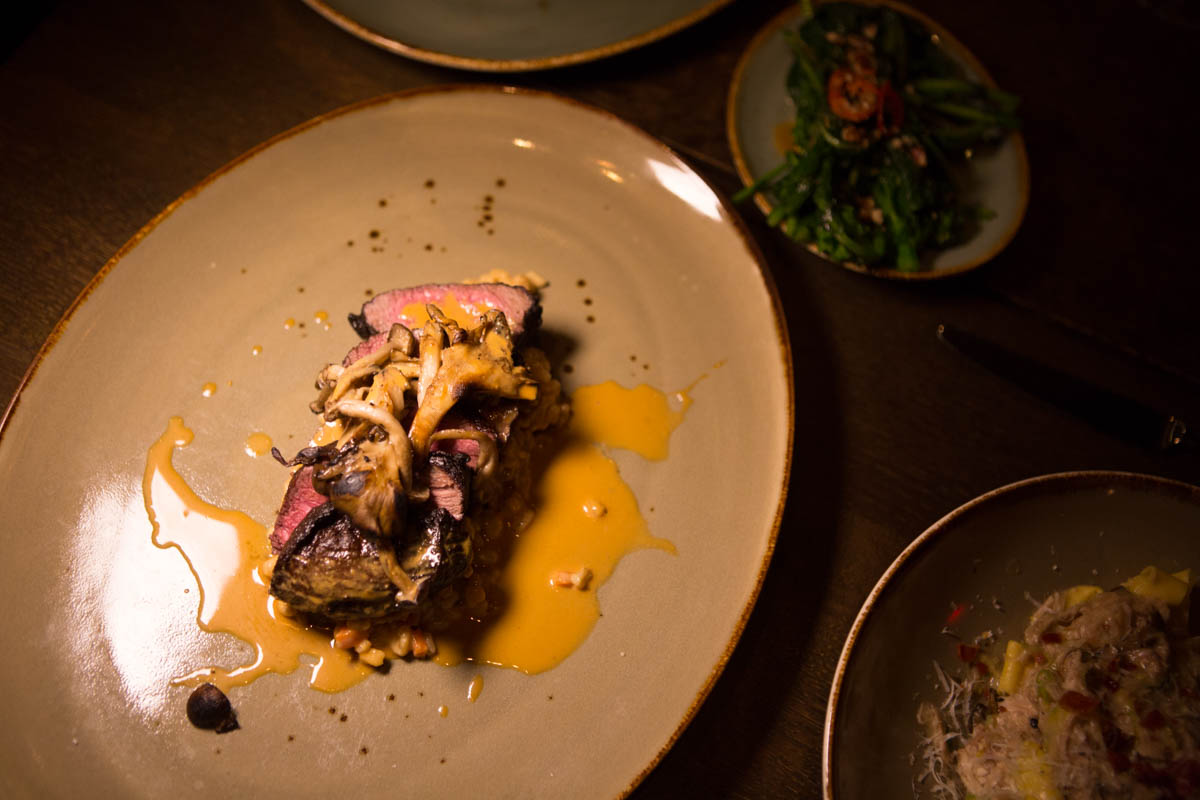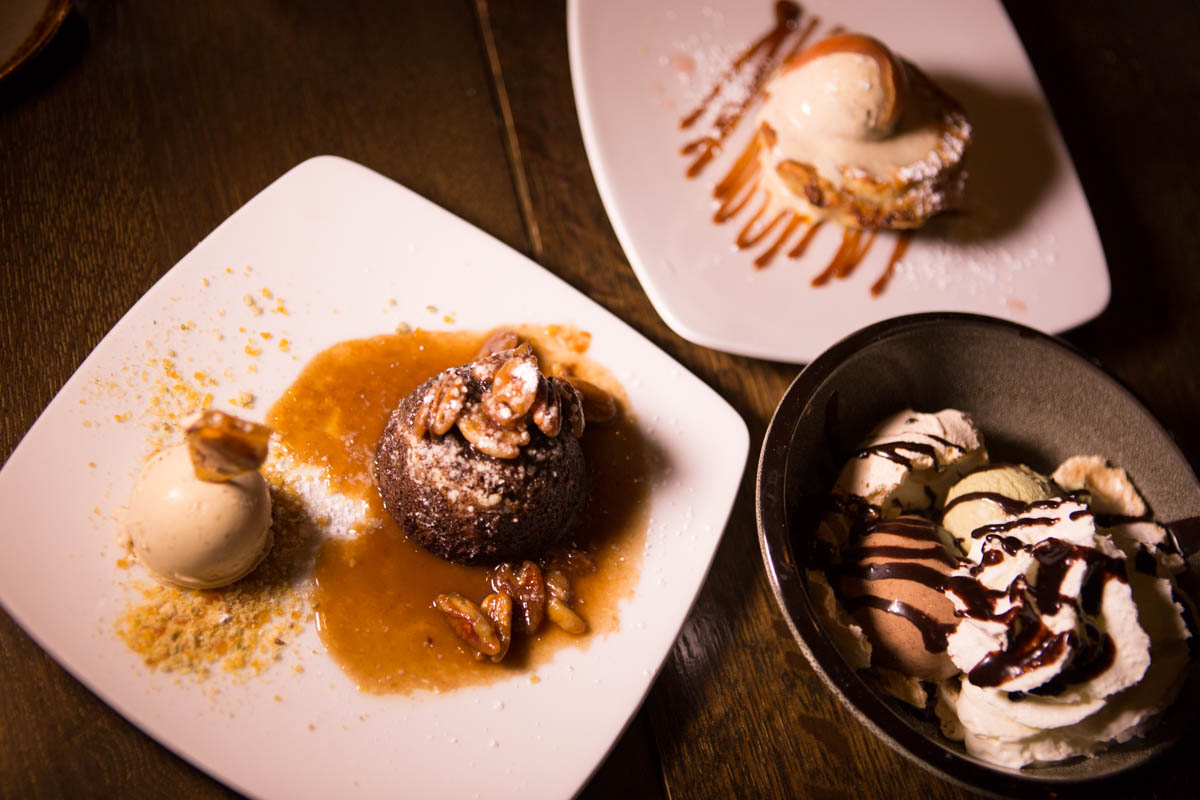 Riverhorse– For good reason this is a local favorite! You literally can't go wrong with anything on the menu. It has excellent service and live music.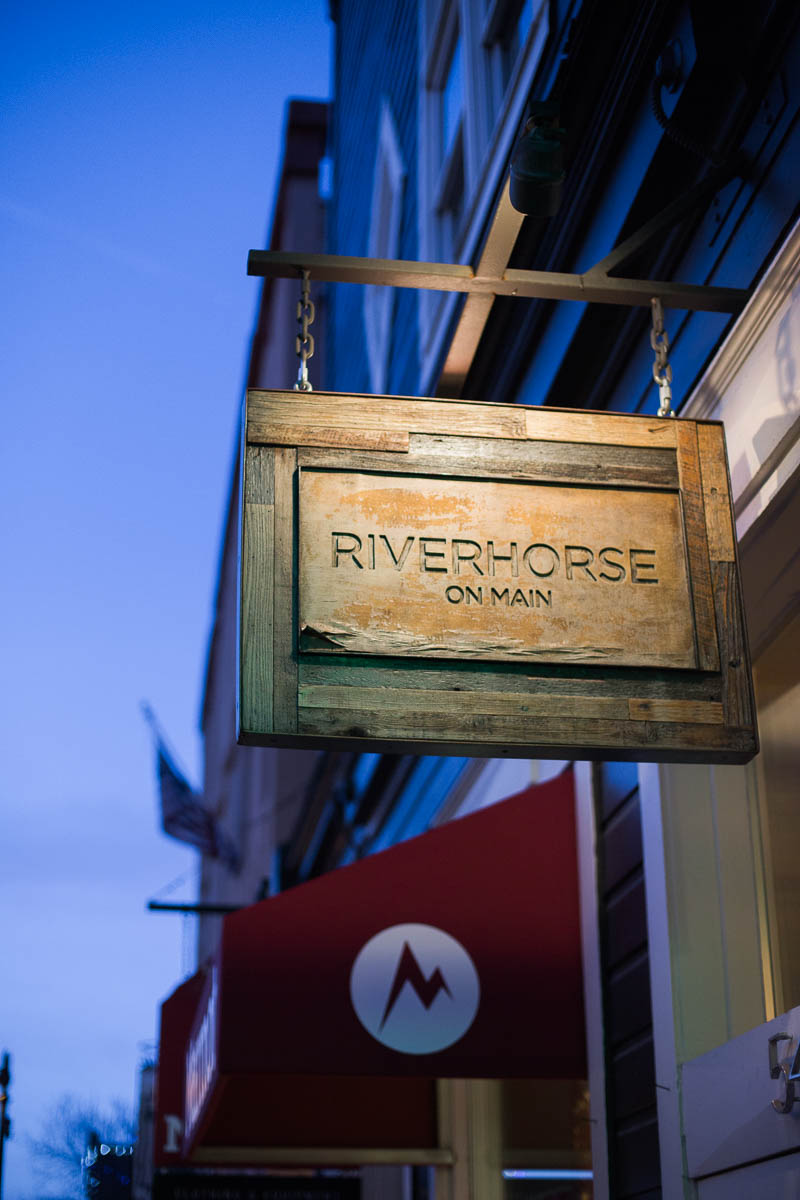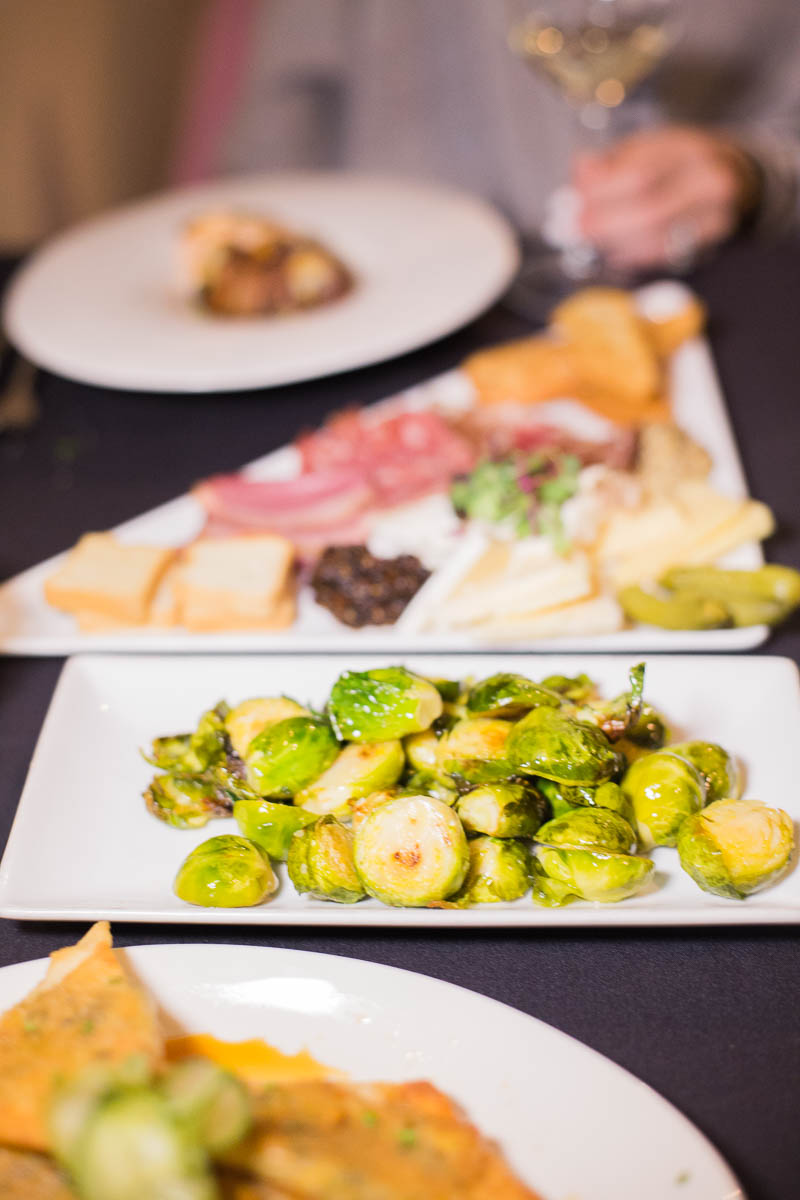 Atticus Coffee Shop– Who needs Starbucks when you can sip like the locals. This charming coffee shop is not like most. It has cozy corners to get your work done, sells funny greeting cards, rents books, and hosts late night entertainment. The red velvet latte is a MUST!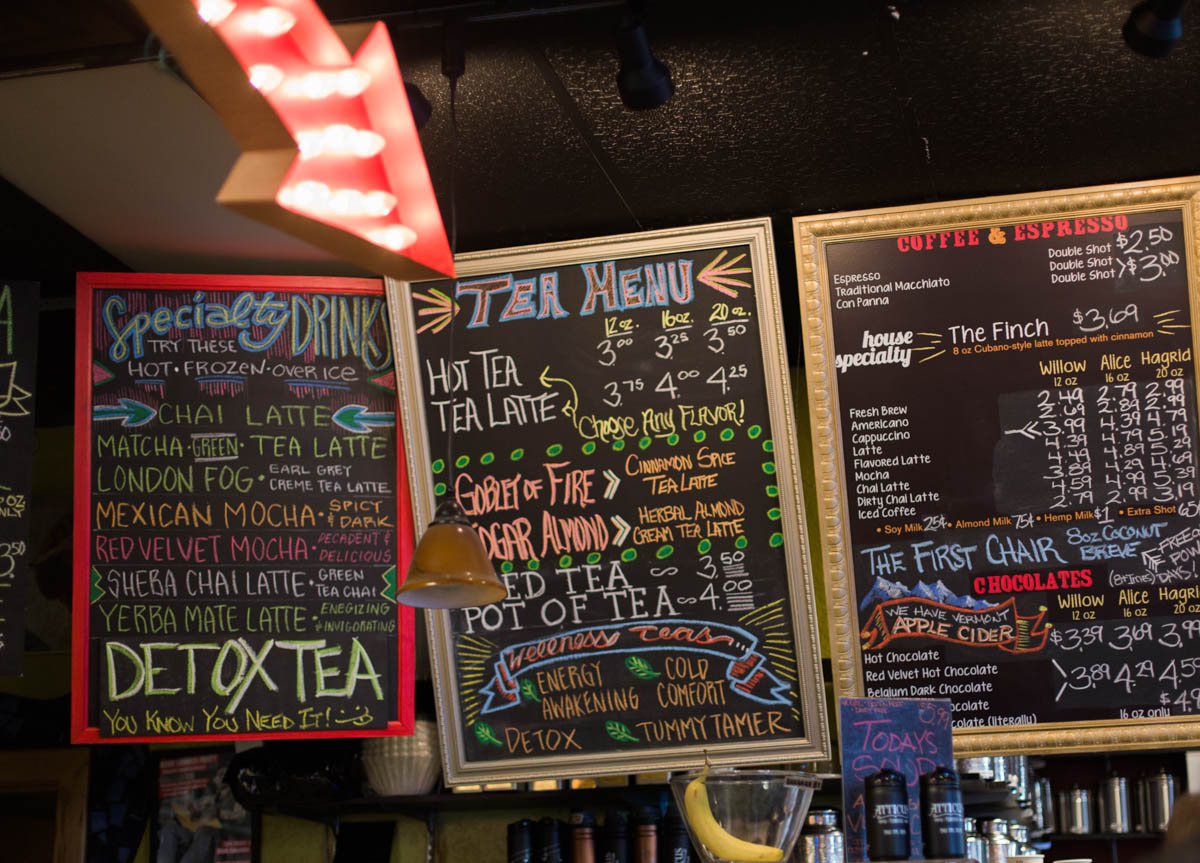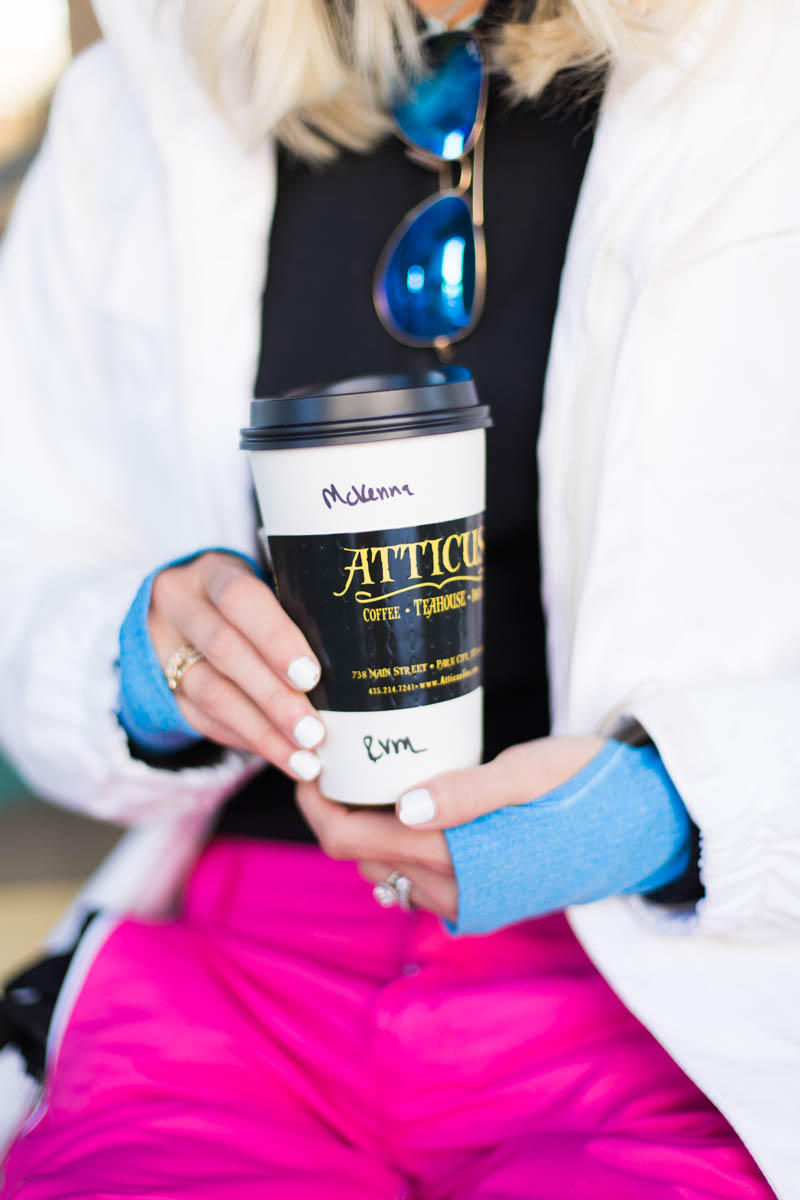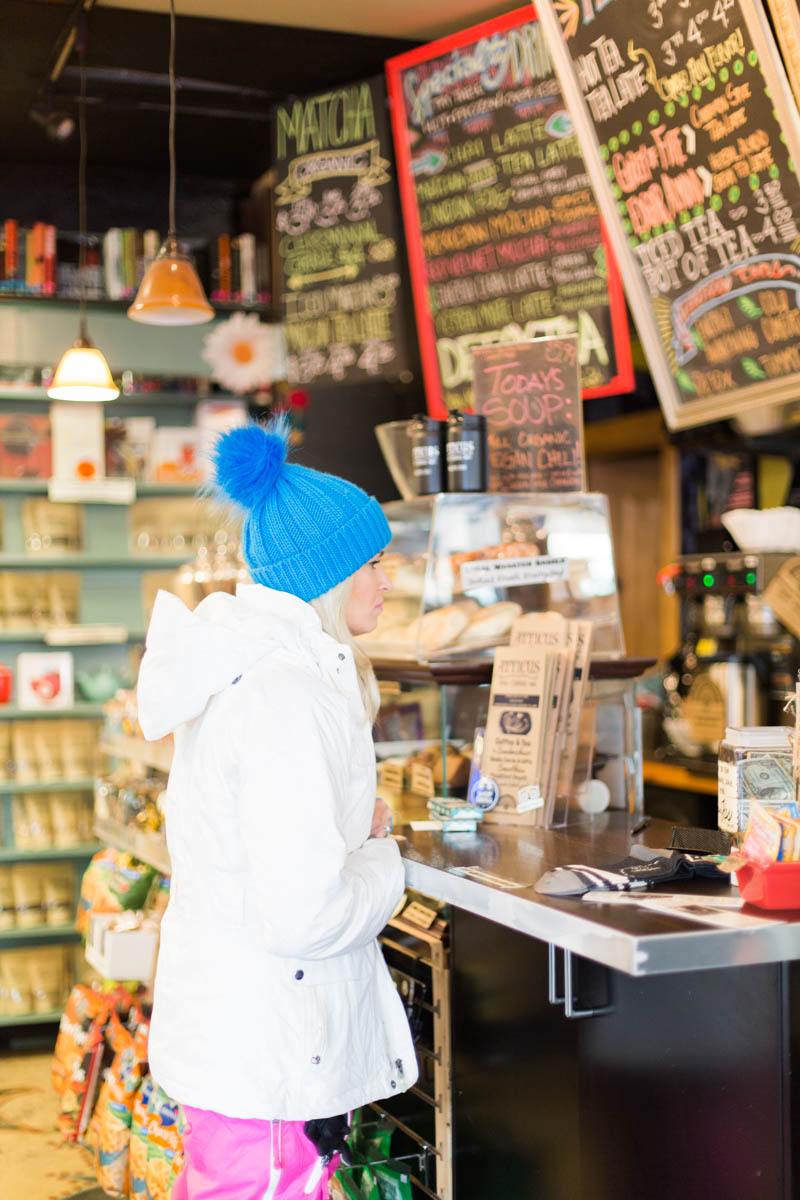 High West Whiskey Distillery– "Whiskey makes me frisky," that's what he said anyway. High West is Utah's first distillery since 1870's, a favorite hangout and tourist spot for many. There is even a ski lift next door; basically my brother's dream!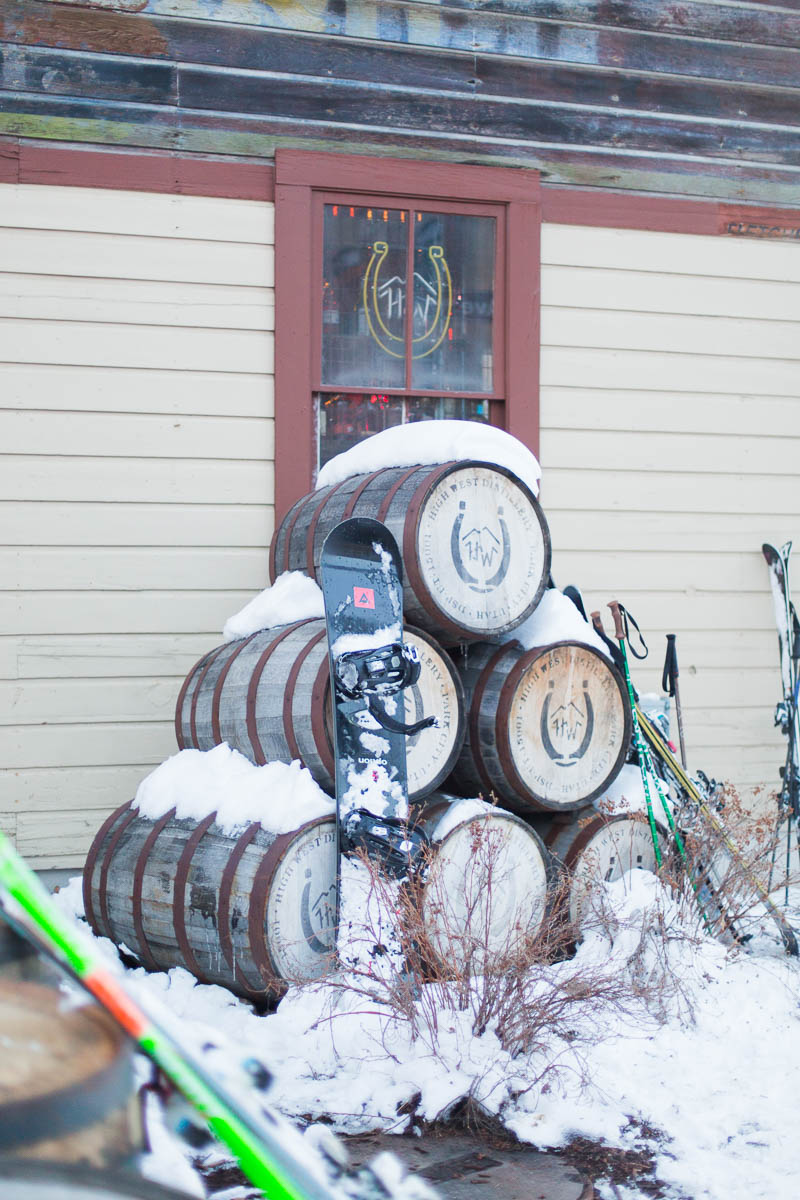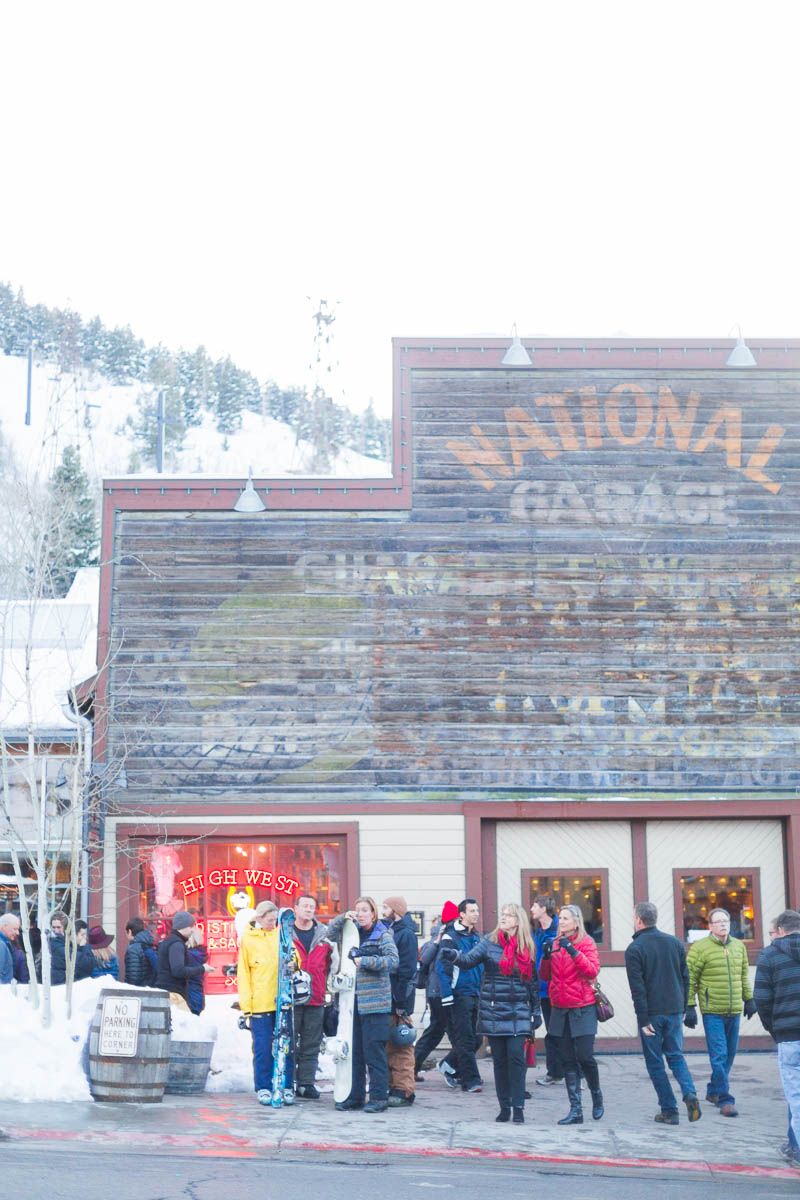 Where to Shop: Shopping on Main Street is a must. There are so many cute local boutiques, tee shirt shops, as well as cold weather gear and specialty good stores to explore.
Mary Jane's– Super cute boutique on Main Street, scored the cutest pink sunglasses for only $15!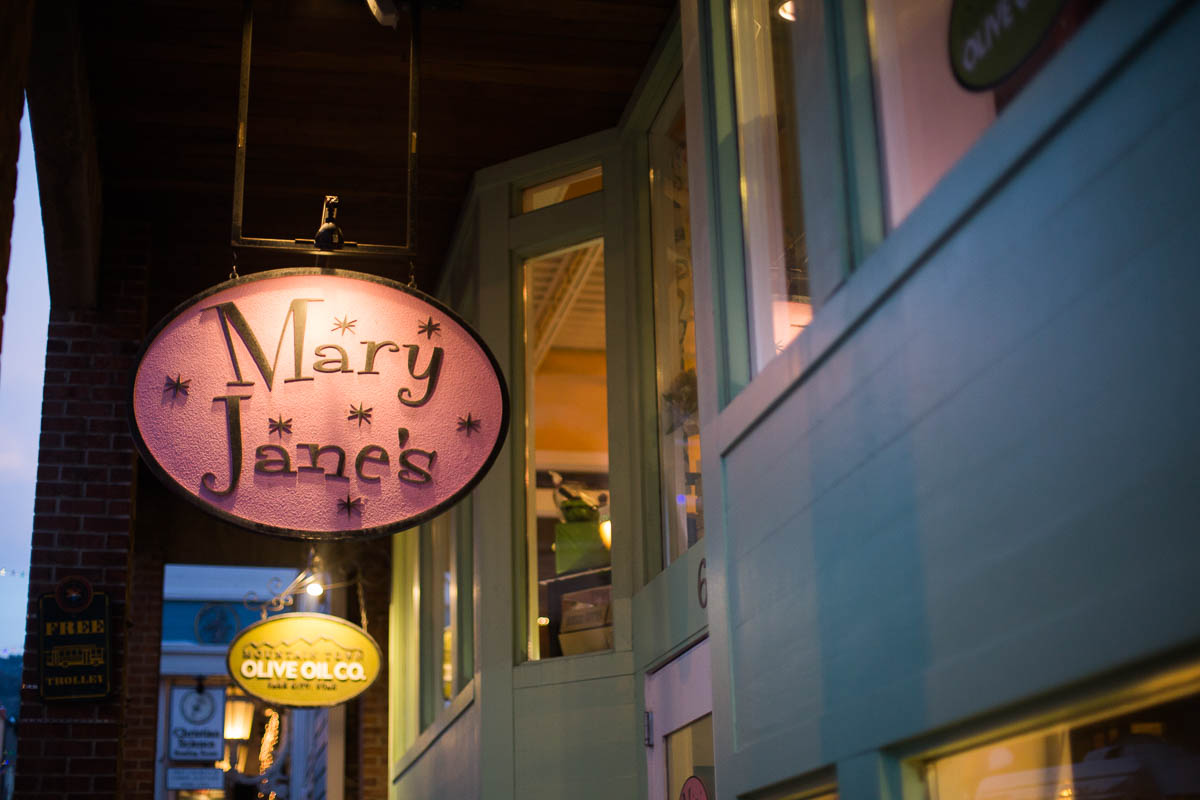 Olive & Tweed– Another great shop to check out, filled with tons of well known brands along with a few local gems.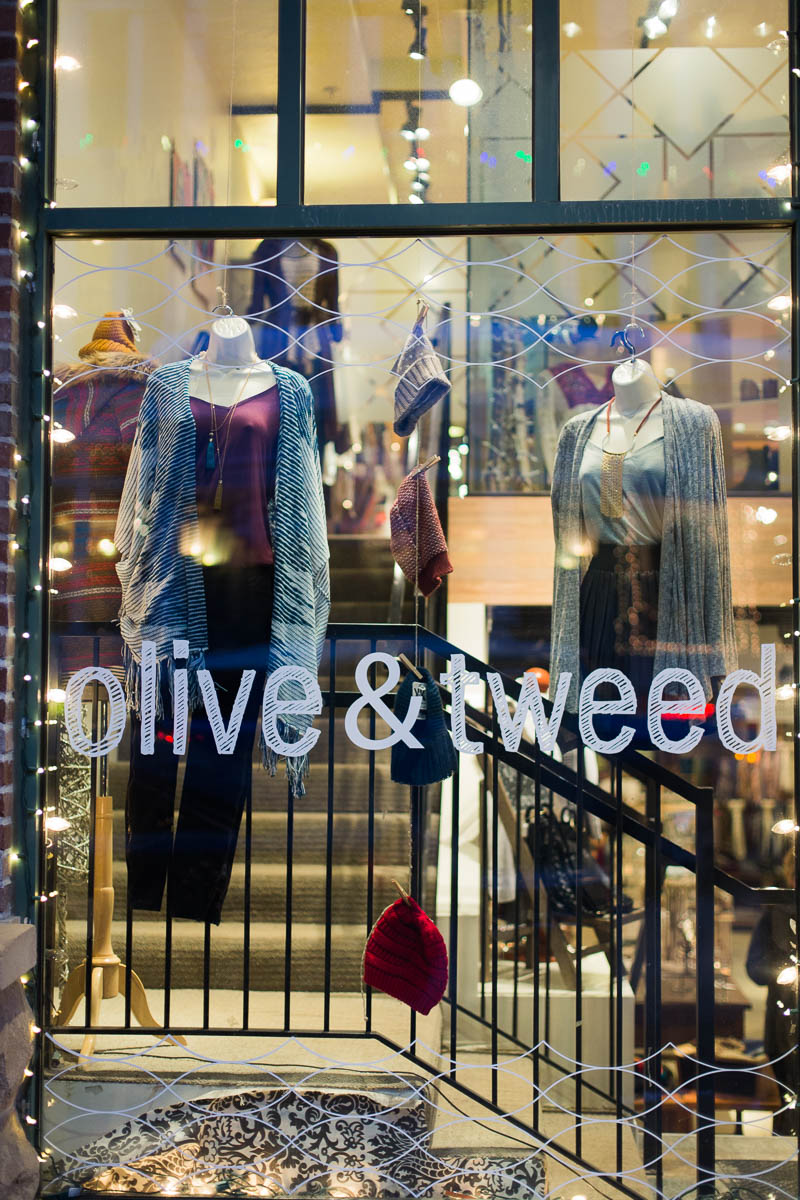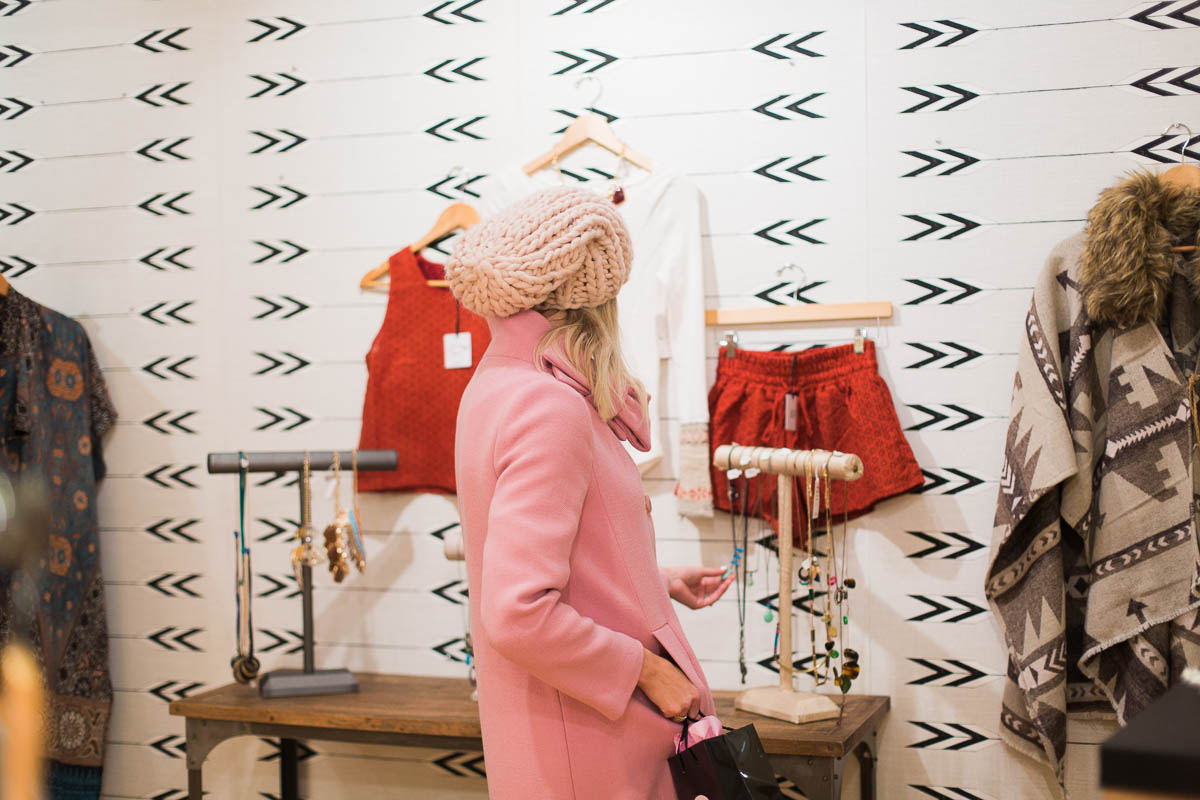 Tanger Outlets– Who's not a fan of a little discount outlet shopping, luckily this one is not too far from town.
What to Pack: If you are visiting in the winter season be sure to bring lots of warm layers! Invest in some good snow boots and gloves; once your hands and feet are cold you're pretty much miserable. Chunky cable-knit sweaters, jeans and boots are all you really need. To my surprise, I often saw people in their ski attire, even at dinner. It's nice to be in a place where the dress code is flexible and relaxed for everyone. Plus, I enjoy rocking the snow boots as much as I can.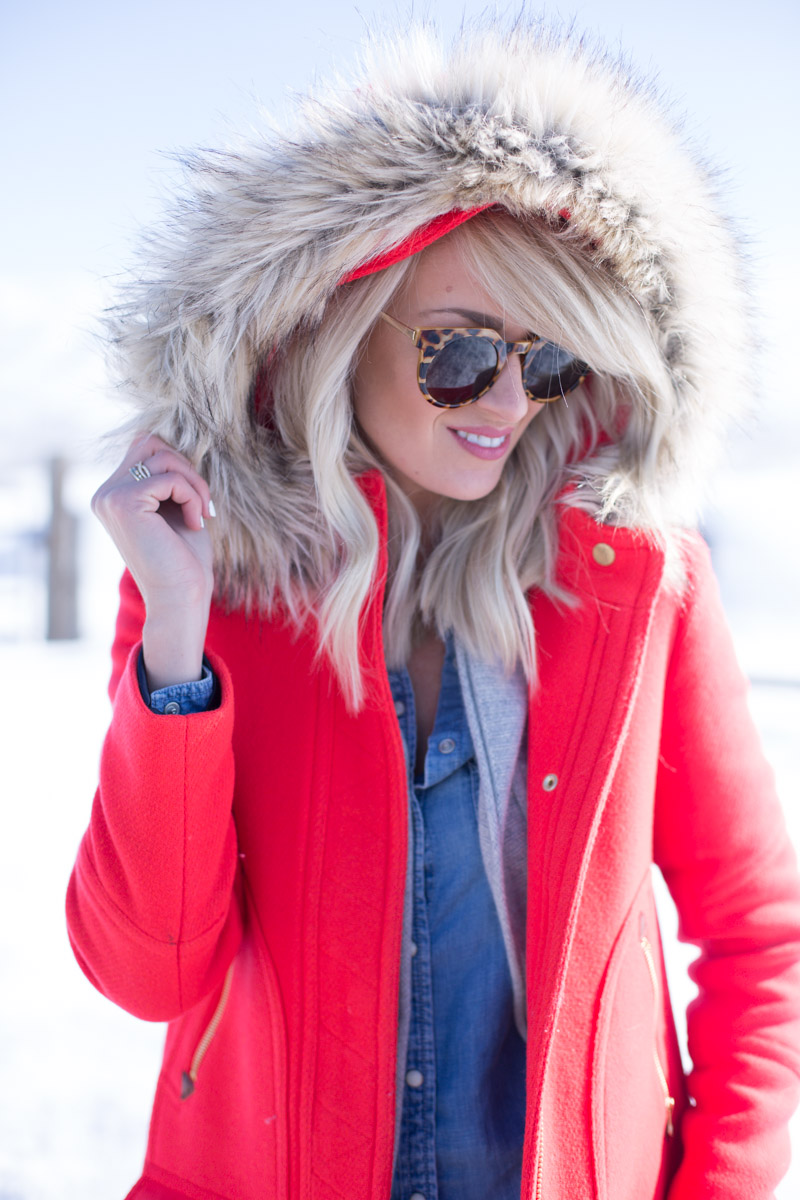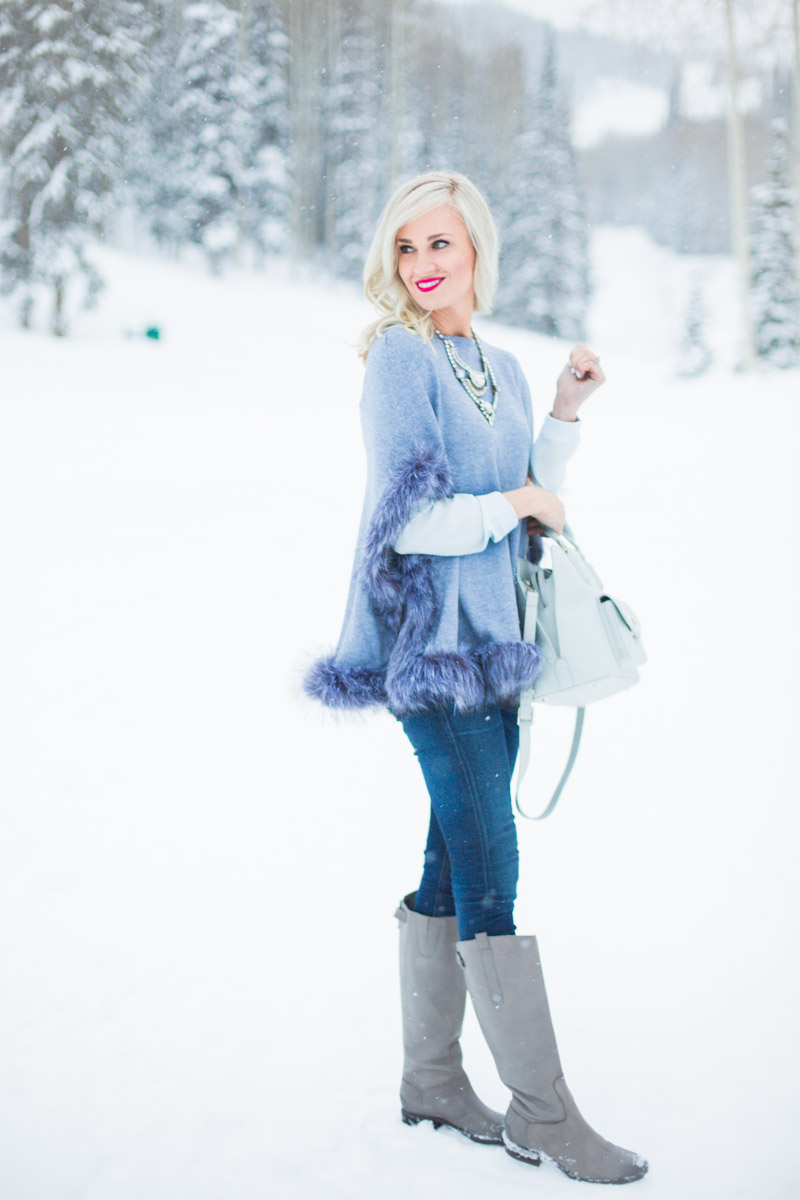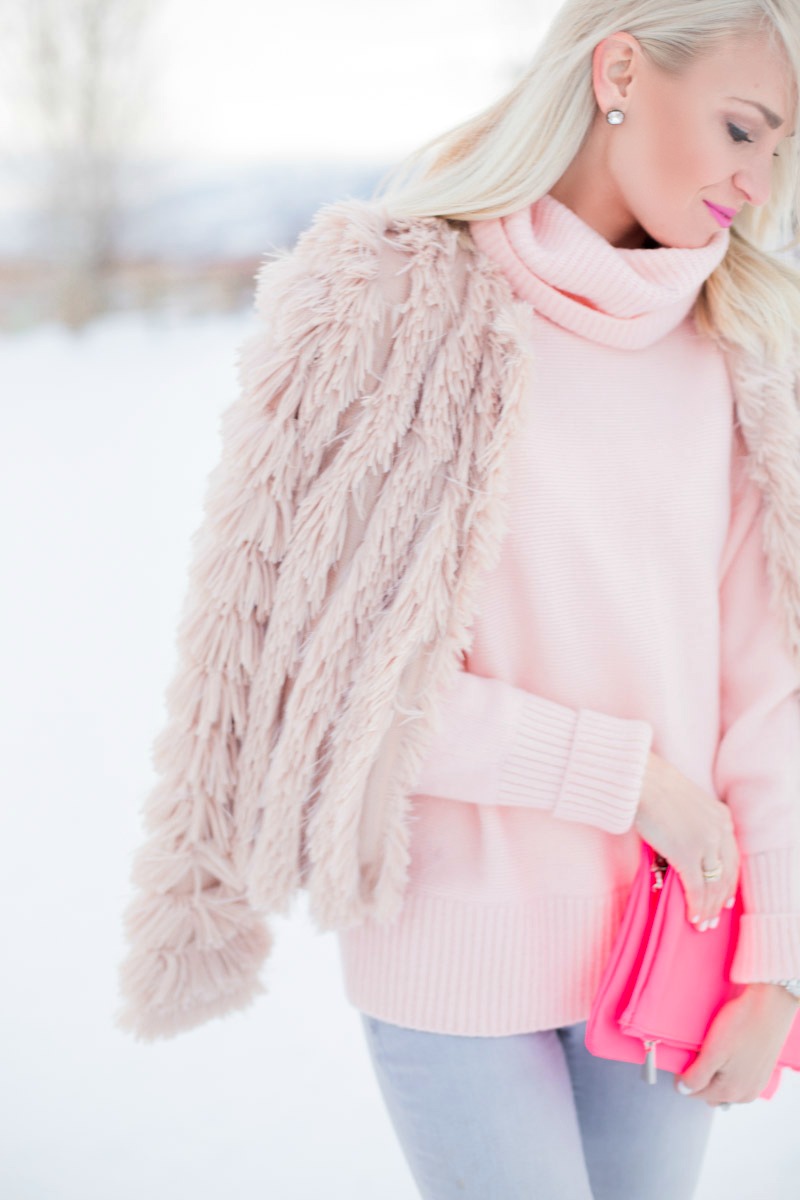 Overall, this summer girl completely fell in love with all things Park City! I enjoyed the slopes, great dinning, being pampered at the spa, and just driving around town. It's hard not to see why this ski designation is ranked top in the nation! Until we meet again Park City!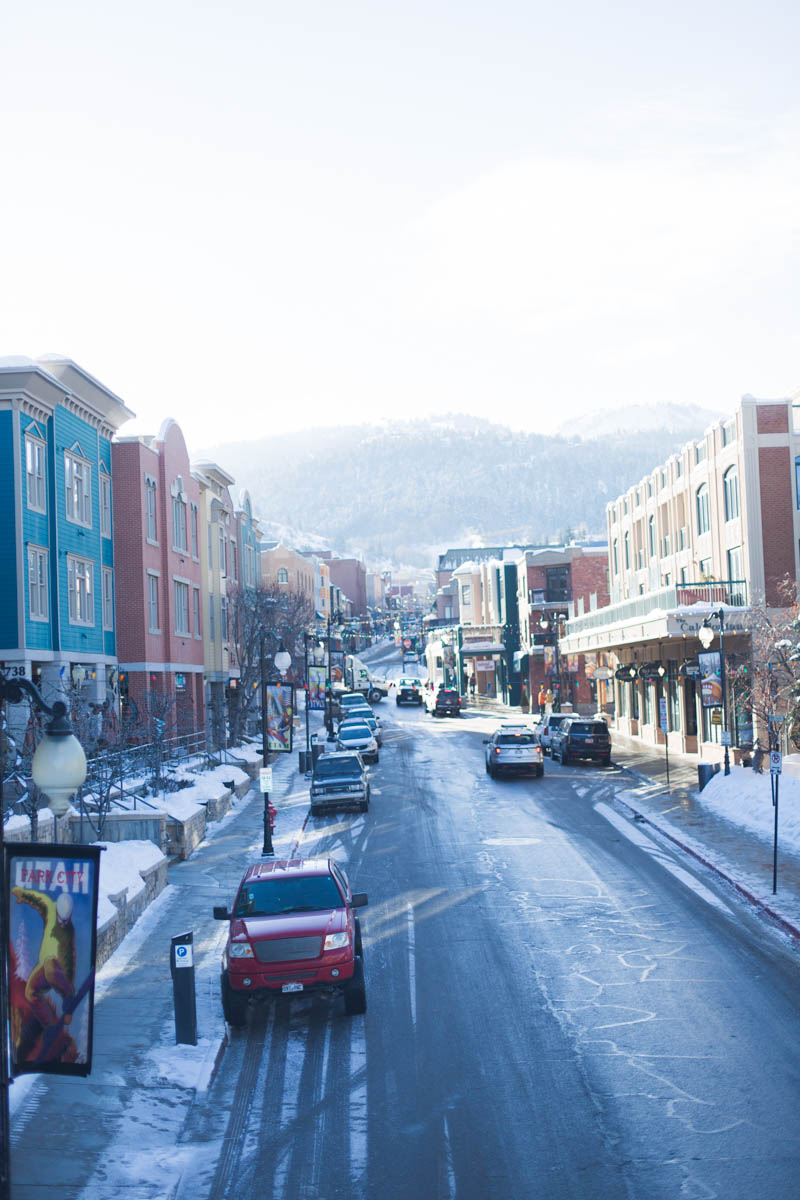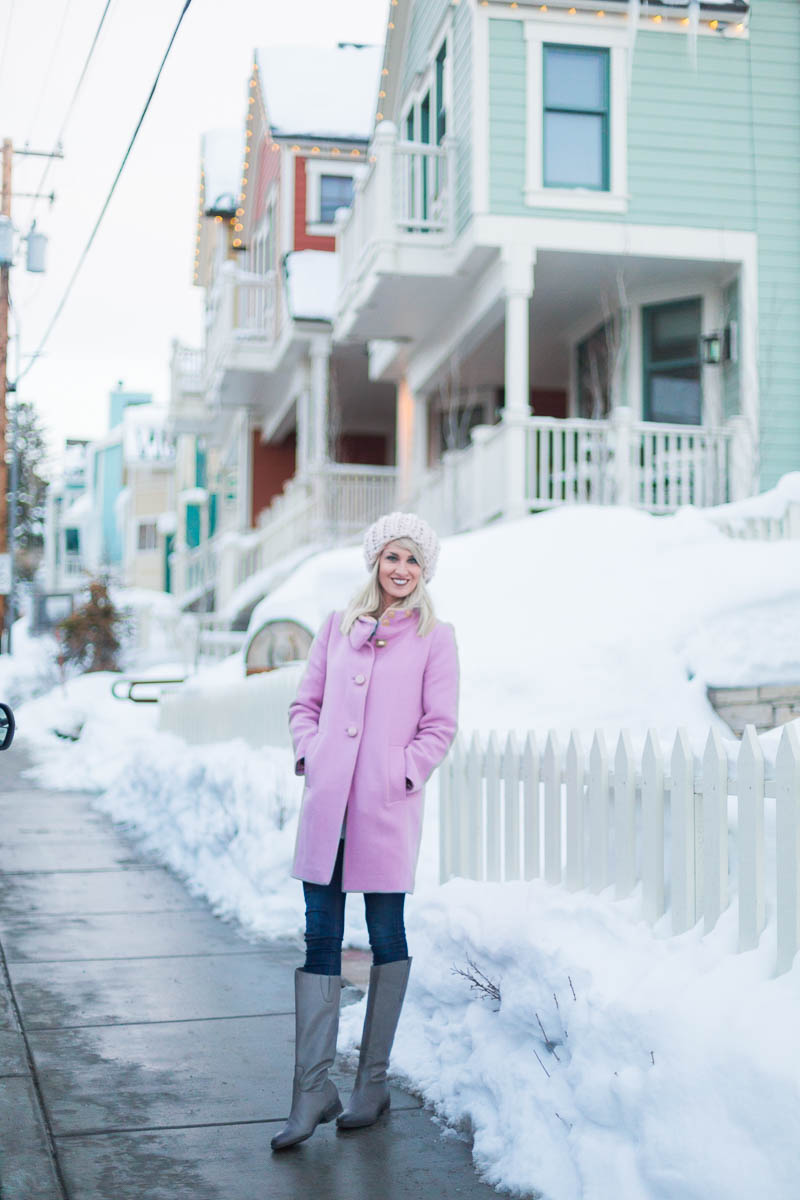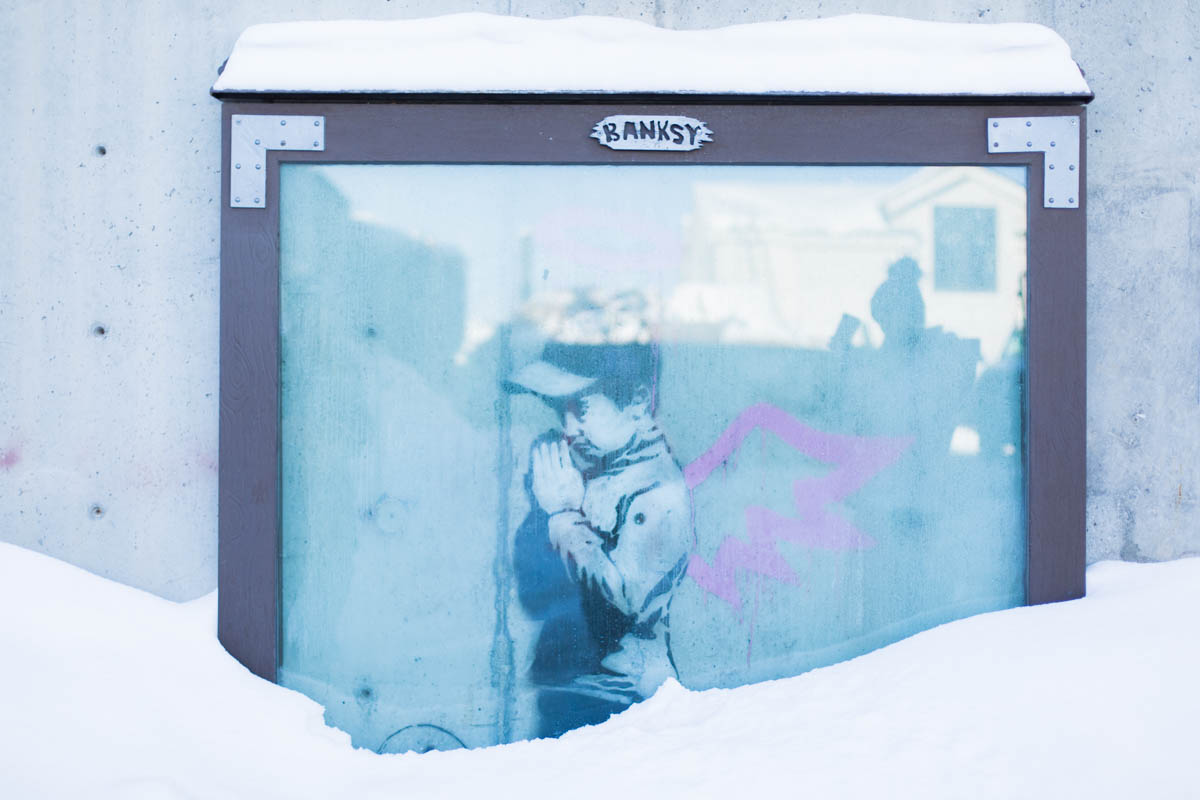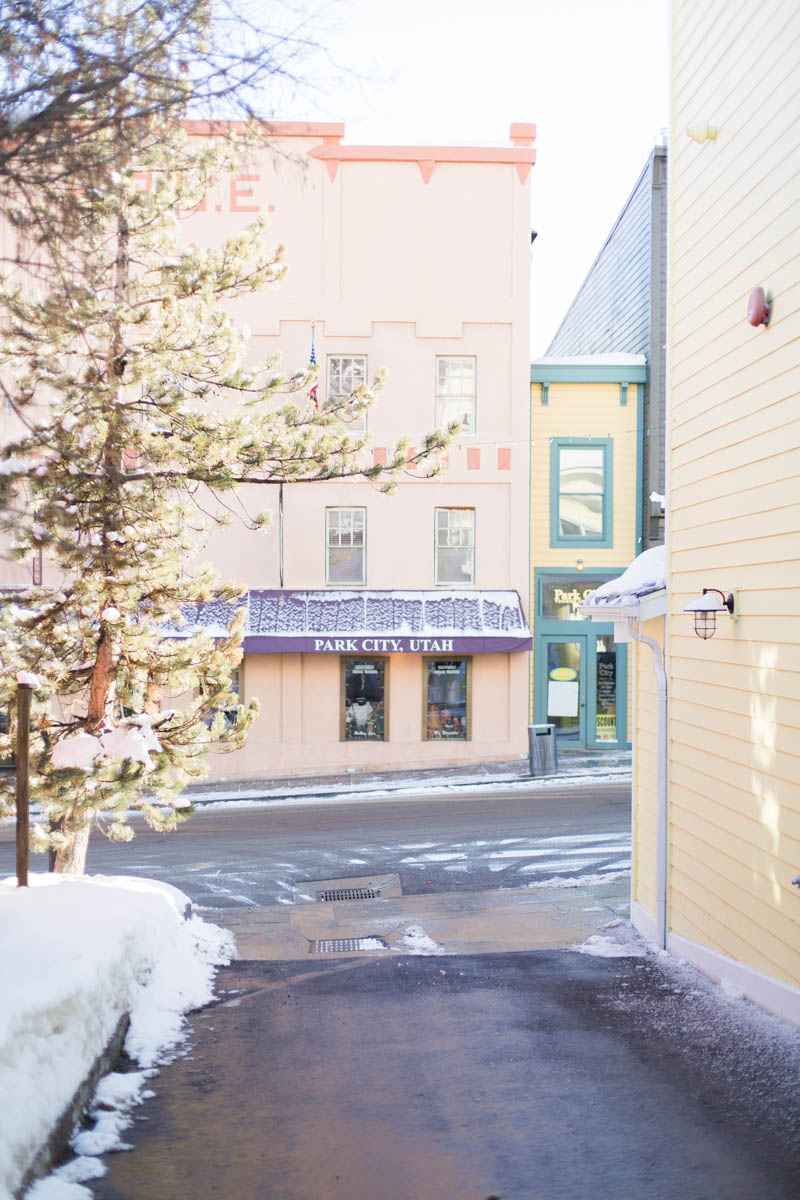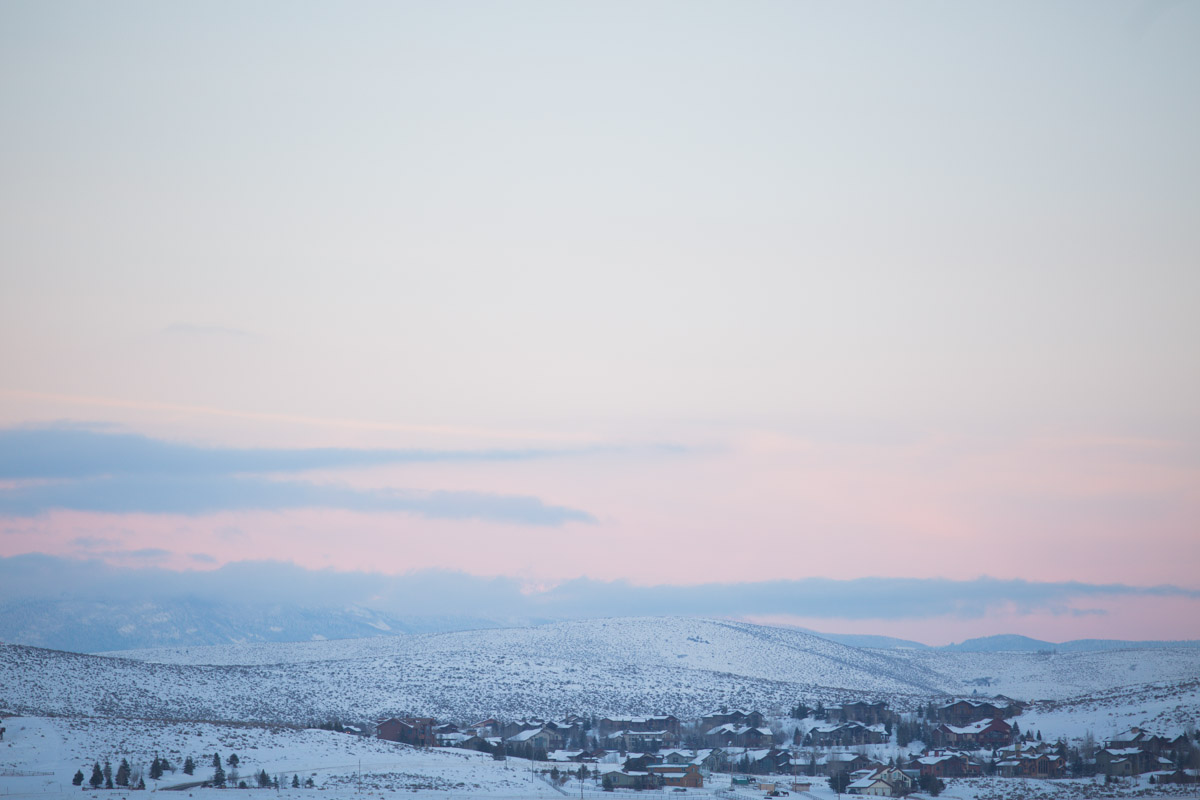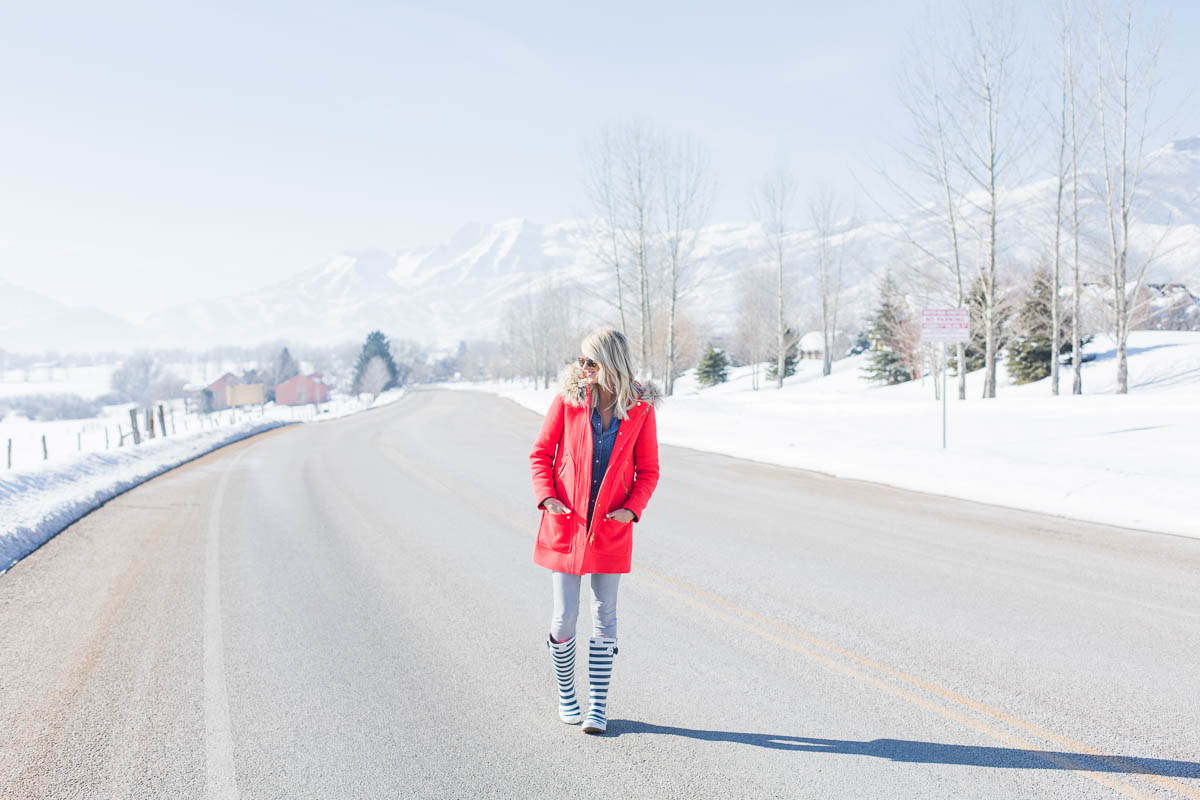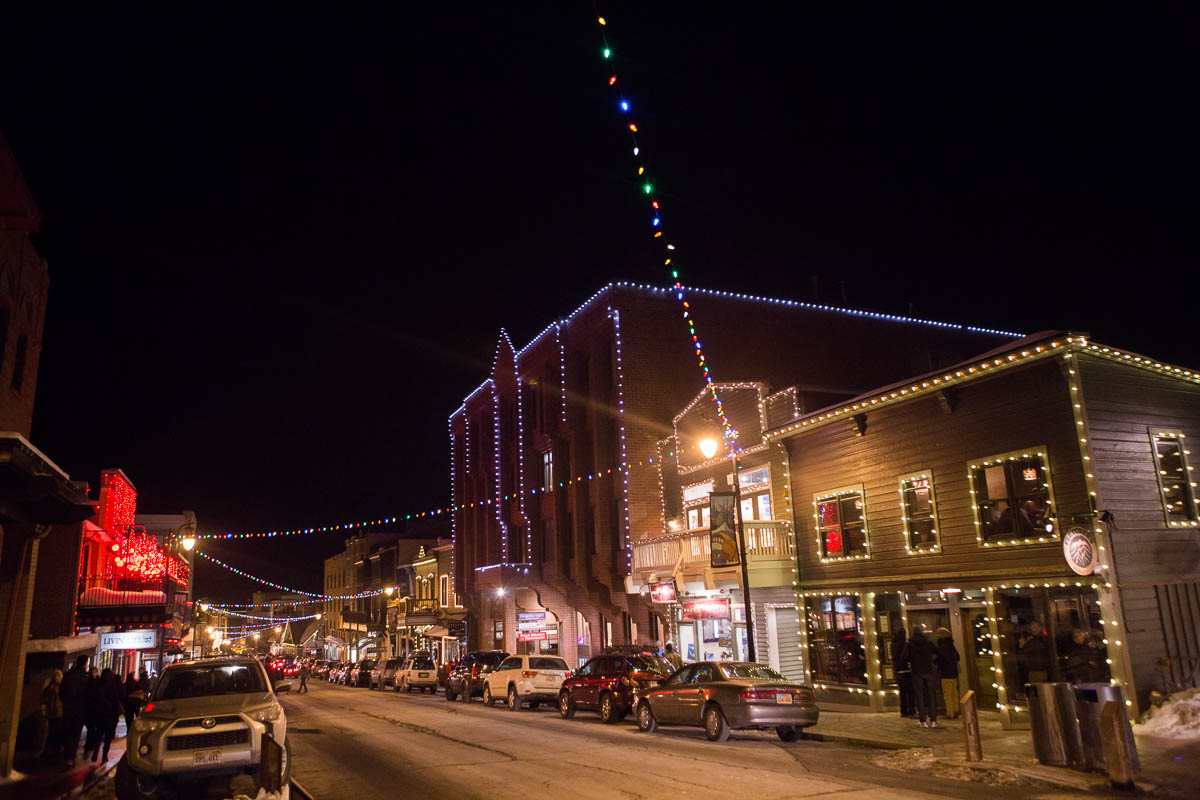 Photography by Stacy Bauer Photography