"One Happy Island" as they say – pretty sure they nailed it with that slogan! Located on the outside edges of the Hurricane Belt, in the heart of the southern Caribbean lies Aruba!!!
Aruba is that perfect mix of gorgeous and pristine white sandy beaches, as well as rugged desert terrain. Whether you are an adventure seeker or a really good beach bather, Aruba offers it all!
The best part: Aruba offers 365 days of sunshine (you can't beat those odds). Its fairly low humidity and a nice constant breeze make it a perfect climate. Consider your bags packed! Enjoy as you #DiscoverAruba with me!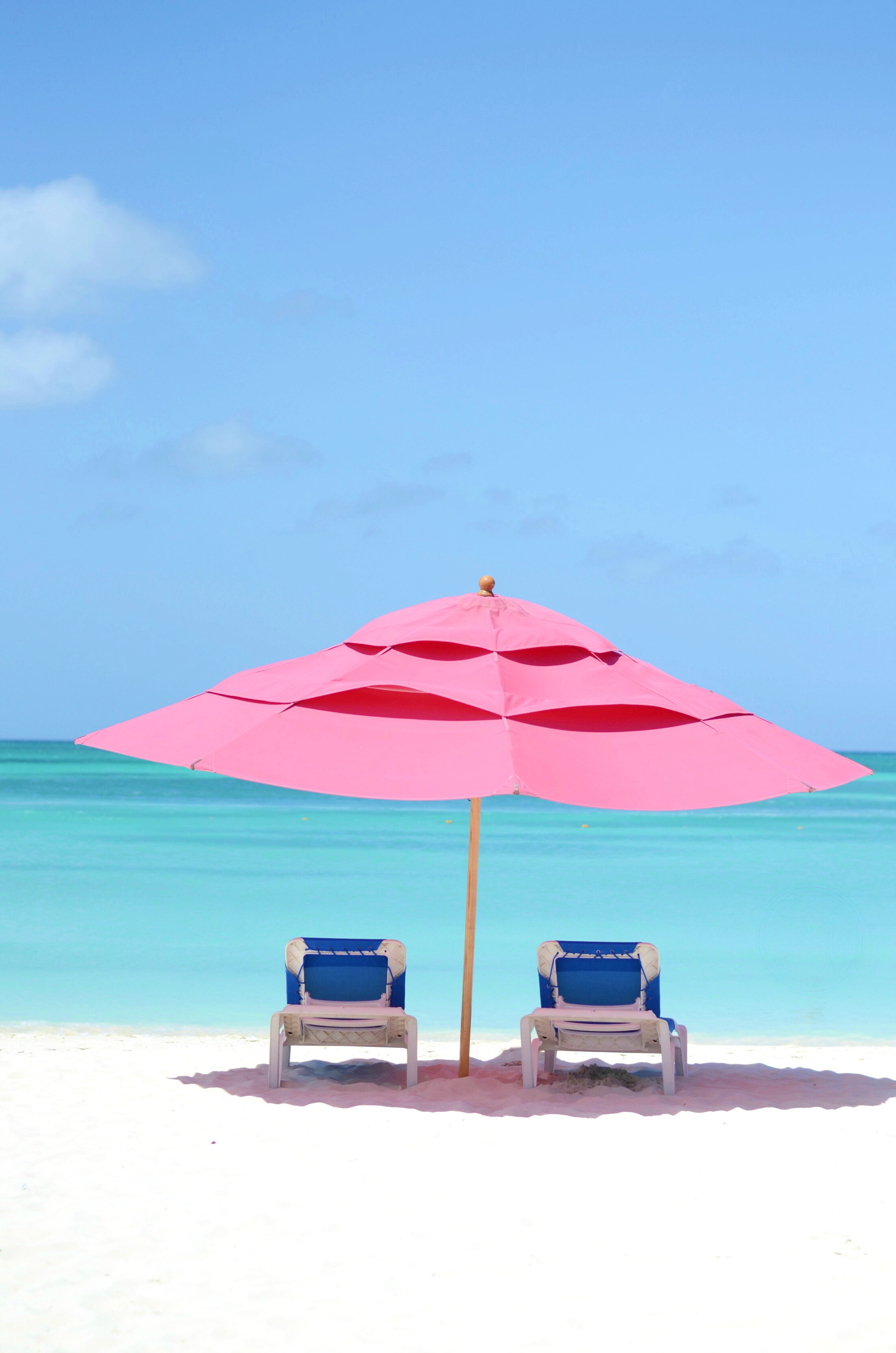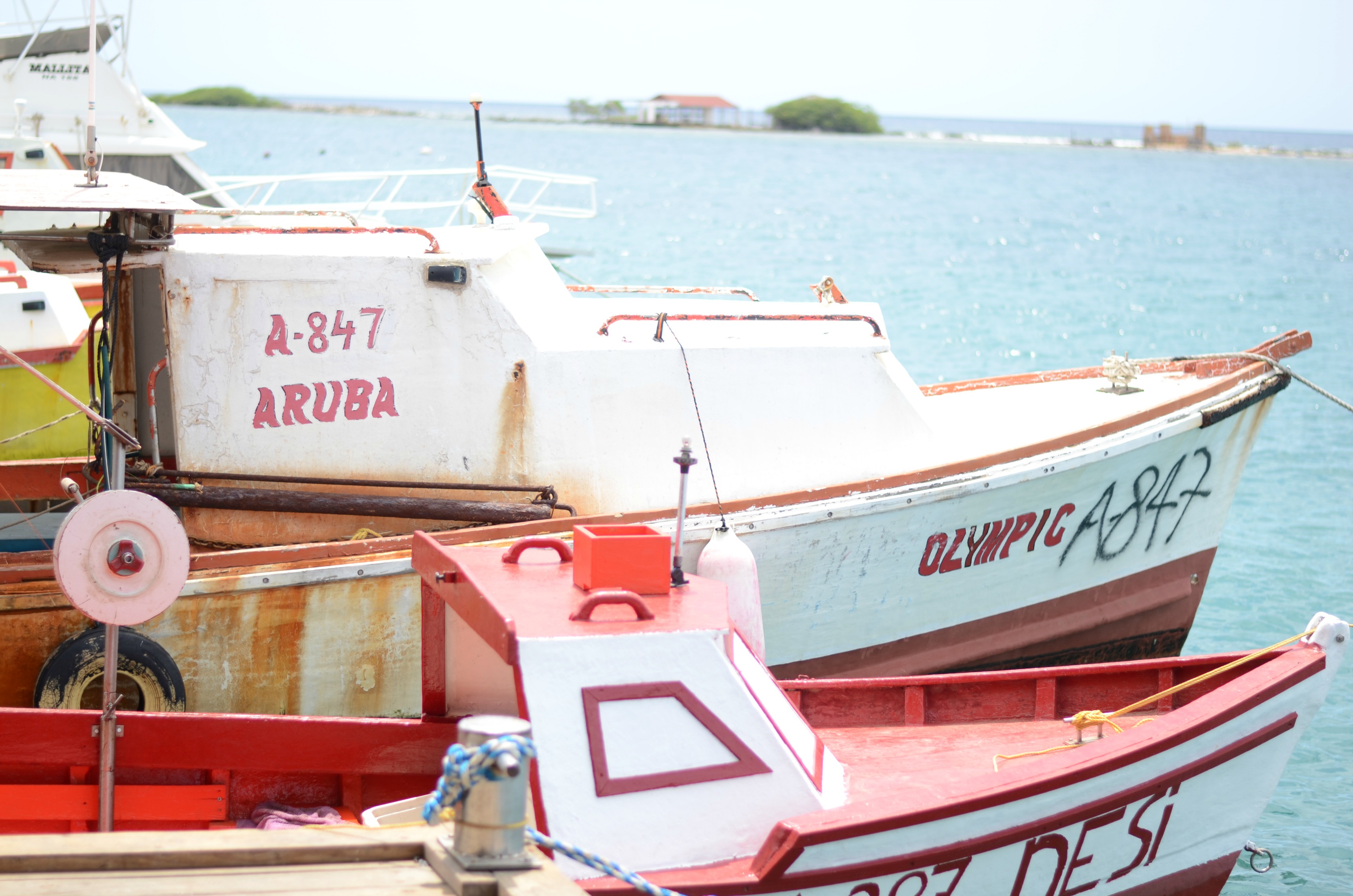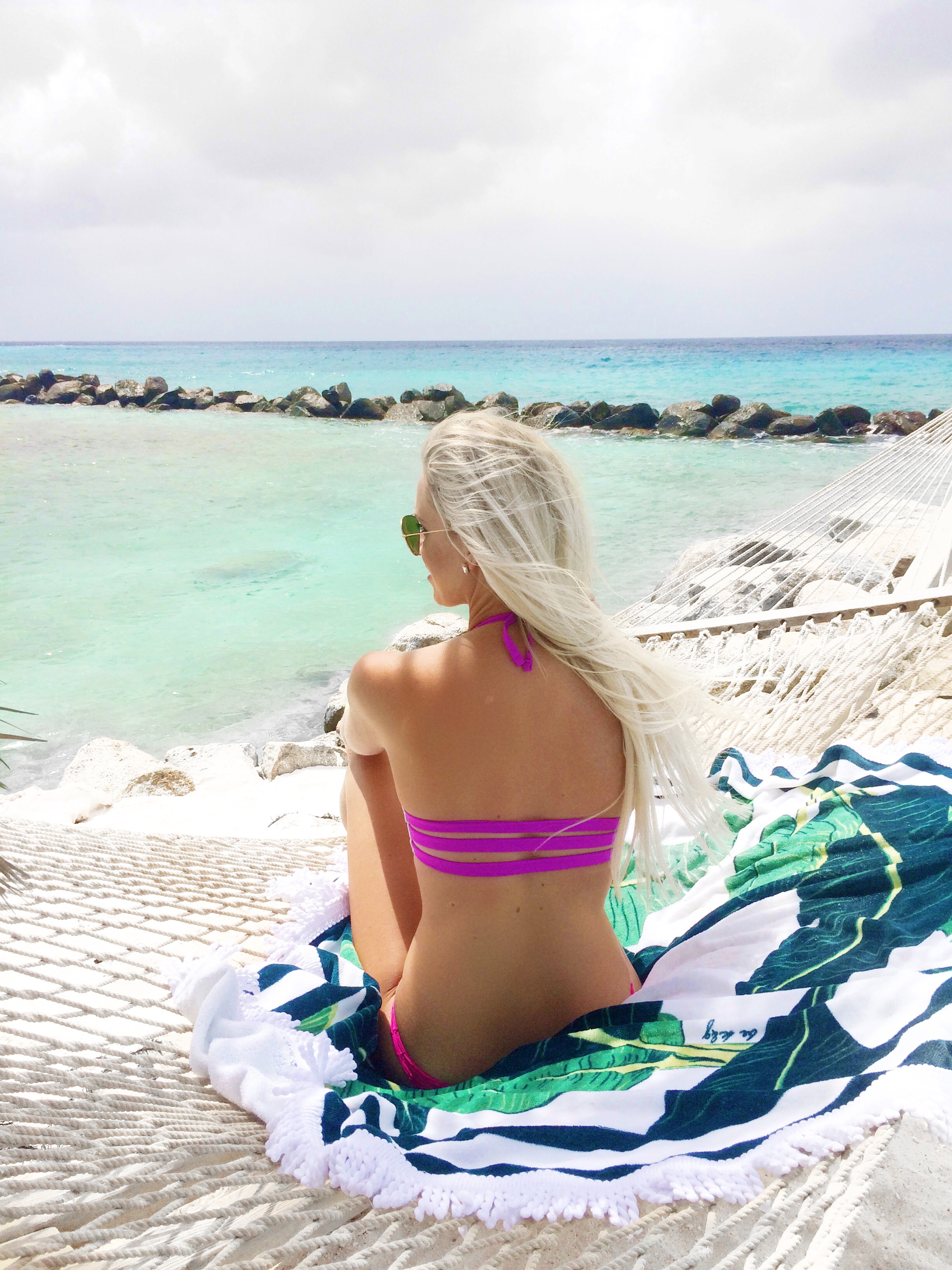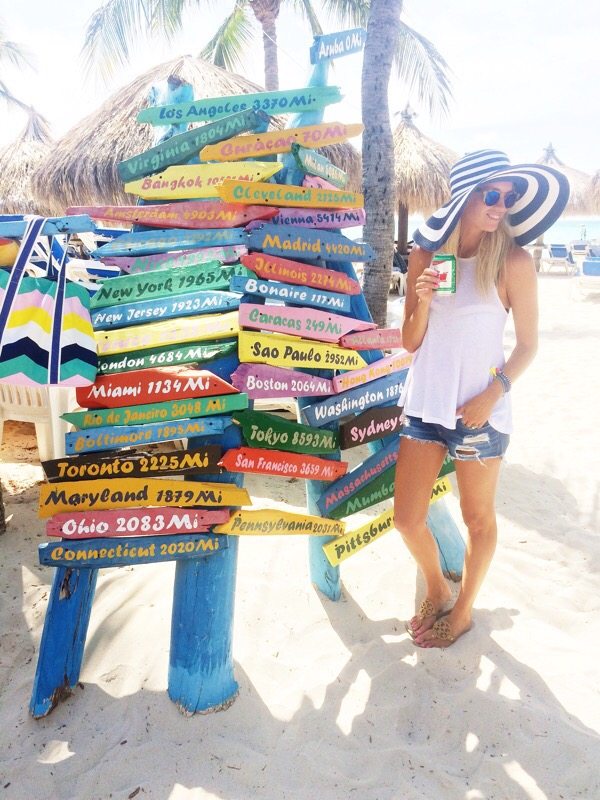 Where to Stay:
Aruba has a wide selection of accommodations. So many, I have decided to narrow my favorites down for you.
The Hilton– This newly renovated resort was my home for the week; I couldn't have asked for a better experience. It had the most beautiful beach, coziest bed, and friendliest staff. It's a great spot for families, couples, and for those about to tie the knot. Check out how beautiful our welcome dinner on the beach was; I mean ceviche in a cactus…let's just pause for the cause on that!
The Ritz Carlton– Fancy, Fancy! By all means, if you have it, enjoy it…#yolo!
The Renaissance– A highlight for me. Not only do they have a Starbucks in their lobby, but they also have a boat that takes you a few miles off shore to a remote and private beach island. Did I mention they also have flamingos on this beach?! Need I say more…I mean, I'm sure I could live there forever. Just look how beautiful this beach is.
A few of my favorite travel/booking sites:
Priceline  / Expedia  / Travelocity / Jetsetter / TripAdvisor / Hilton
What to Do & See:
Mangel Halto Drift– Nestled away along the western coast, Mangel Halto is well known for its beauty and seclusion. It's the perfect spot for water activities or a leisurely 'drift' in the turquoise waters. Be sure to bring your own towels, food and equipment. I spent a fun morning paddle boarding. Beware of the drift, I almost made it to Venezuela…at least I got my workout for the day!
Cool off in Conchi– Located at the base of the northern shore cliffs within the Arkok National Park is the natural pool of Conchi. You have three options to this location: off-road vehicle, horseback, or bicycle. I was fortunate enough to experience this gorgeous view by horseback. Thanks to my new friend, Barney, we began our rugged journey to the beautiful location of Conchi. It was a magical sight to see not only during sunrise.
Flamingo Beach– If you are an avid follower of McKenna Bleu, you may know my obsession with flamingos. It's actually pretty ridiculous, but these are in fact my people! I'm happy to say the feelings were mutual. If you are pro-flamingo, I highly recommend you take the boat over from the Renaissance Hotel to this private island. It's free for guest of the hotel otherwise you have to pay $100 per person to access it for the day (worth staying at the hotel in my opinion since it's super reasonable).
Where to Eat:
This is where I felt Aruba standout amongst the rest of the Caribbean islands: the food was amazing! Aruba has so many great restaurants, I think you'd be missing out by staying in an all-inclusive resort (which I'm usually an avid fan of).
I broke them up in a few categories for you-
Casual Beach Bars-
Big Mamma's The Flintstones – themed snack shack is the perfect lunch spot on Baby Beach (fresh seafood, funky open-air-setup, great drinks)
Zeerover– It's a fisherman's wharf that promises boat-to-boat table fare. Absolutely loved this spot for lunch. Your selection is strictly from what was caught that day- barracuda, mahi- mahi-, shrimp and more. So fresh and a great breezy waterfront stop.
Fancy Eats-
Screaming Eagle– One of Aruba's most original culinary experiences in Aruba. This Eagle Beach eatery perfectly matches the South Beach look and feel infused with French cuisine.
Carpe Diem Restaurant and Lounge Bar– Located in the heart of downtown Oranjestad over looking the harbor. Carpe Diem specializes in dishes from all over the globe as well as a celebrity sushi bar and teppanyaski table.
Pier Dinning-
Bungloe– Be sure to work on your karaoke skills before you arrive; trust me, if I can sing, you can do it! #CarolinaGirlsTheBestInTheWorld that's my jam! Not to mention the food and drinks were amazing, which made for a pretty perfect night on the island!
Marandi– Such a great on the water dinning experience, perfect sunset views from an open-air palapa hut floating on a pier. Great combination of International cuisine with a touch of Caribbean flavor.
Authentic Aruban Cuisine-
Madame Janette– Hands down my favorite restaurant on the island! The grouper is a MUST, but I'm 100% sure you can't find a bad thing on the menu. Loved the cozy atmosphere and live music.
Old Cunucu House– An island favorite for the past 25 years featuring traditional island dishes, like the famous saying goes, "If it's not broke, don't fix it"
Papiamento– The setting itself is stunning, a lush garden around a turquoise pool with touches of golden lights in the trees. The signature dishes include classic Aruban Keshi Yena, meat and vegetables baked into a Gouda shell.
What to Pack:
For her- It's a very casual island, colorful sundresses and embellished sandals were staples for the week. Light maxi dresses, shorts, tank tops and sun dresses are all you really need. Also, don't waste your time bringing every curling iron you own. I tried that and every time, without fail, my hair falls flat & frizzy within minutes of walking out the door. Braids & sun hats are my best friend. Plus you're on vacation, who needs to be all dolled-up while on island time. I say that, but then again look at these photos, #fashionbloggerproblems
I hope this recap is helpful and gives you a better sense of the island and what to expect. As always, please feel free to ask any other questions you may have in the comment section below or email me directly at McKennaBleu@gmail.com!
Thanks to my friends over at Wings Global Media for putting together this highlight video for me! Aruba, until we meet again!