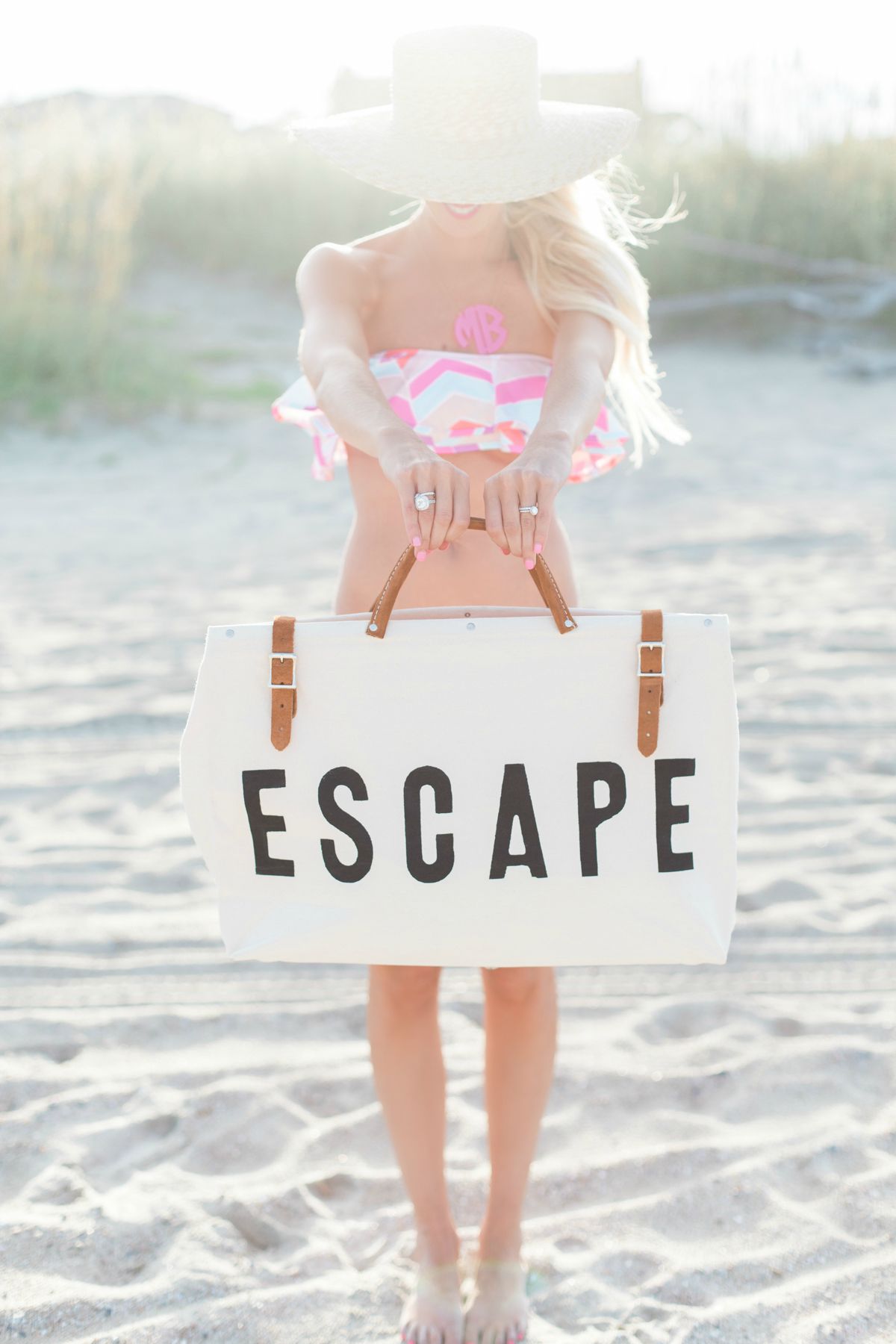 Last weekend Mr. Bleu and I escaped for a weekend getaway to the picturesque
destination of St. Simons Island, Georgia.
St. Simons Island is the largest of Georgia's renowned Golden Isles (Sea
Island, Jekyll Island, and privately owned Little St. Simons Island). I found it to be
a charming and friendly location with great shopping and dining. The journey to
each location was draped in the mossy arms of giant oak trees that lined each
road – a truly beautiful experience.
Where to Stay:
This part is a no brainer, King and Prince Beach & Golf Resort is the only option
in my opinion. The newly renovated "Castle by the Sea", five-star resort, is one
place that should be on your travel radar. Just look at this place!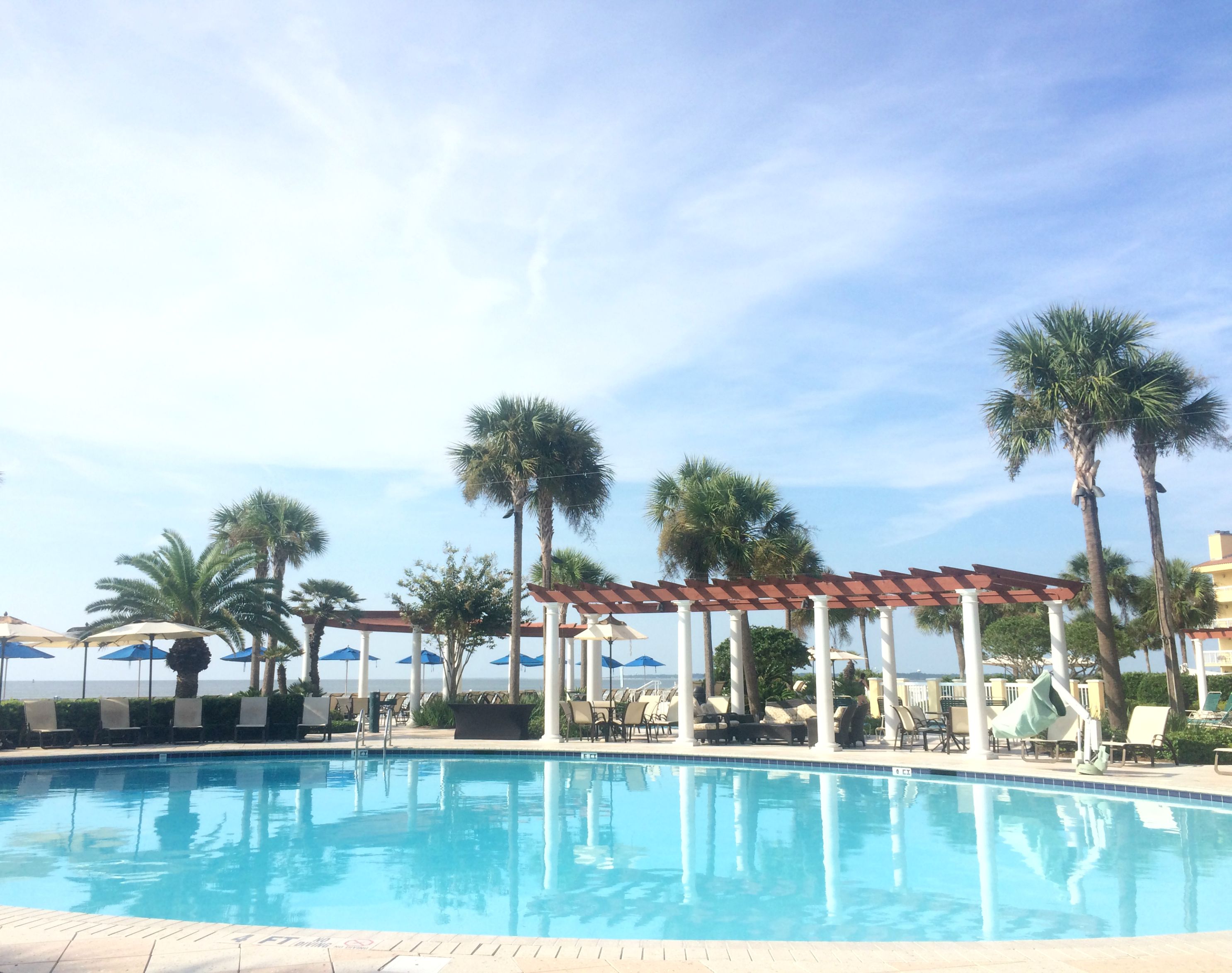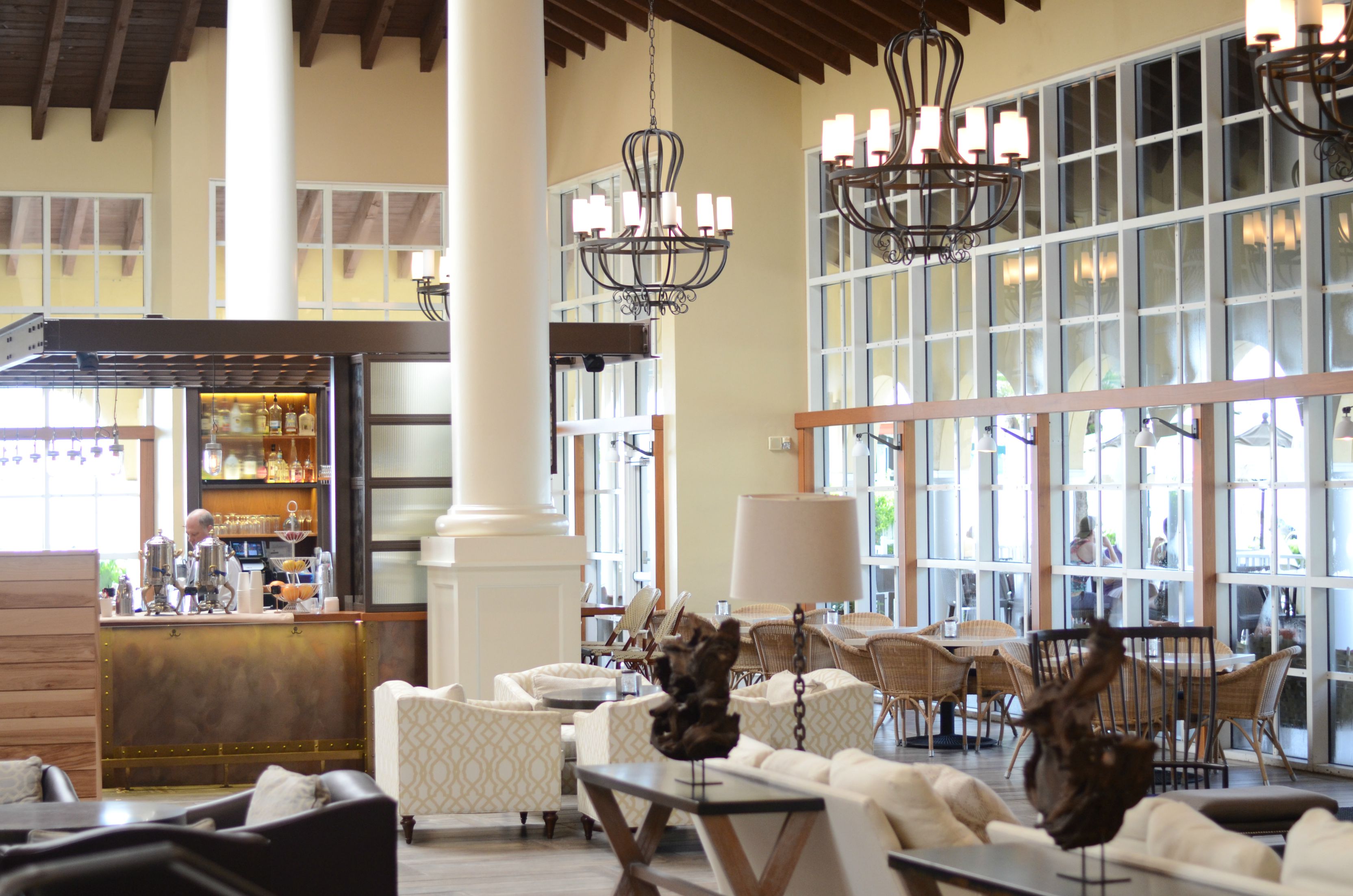 We stayed in one of the ocean front villas with a full kitchen and living area; Mr.
Bleu and I had no idea what to do with all of this space! Coming from both
Boston and DC, we've had to run around in circles of each other in our 700sqt
foot apts. So this villa was nothing short of amazing! Did I mention a full walk-in
closet?! I could go on and on about that…
What to See/Do:
Beach/Pool-
Typically during our weekend getaways, we like to keep our plans limited and
open. Since we were staying at the King and Prince Beach Resort, there was no
need to even leave the property – we spent the first afternoon poolside! Its
oceanfront location made it the perfect location to enjoy cocktails while listening
to ocean waves crash in the background. Additionally, if you enjoy having the
sand between your toes like me, this area of the beach is by far my favorite on
the island to take a stroll. There is also plenty of beach space to spread out and
escape the touristy crowds. Beach chairs and umbrellas as well as water sport
activities were also available to rent on site.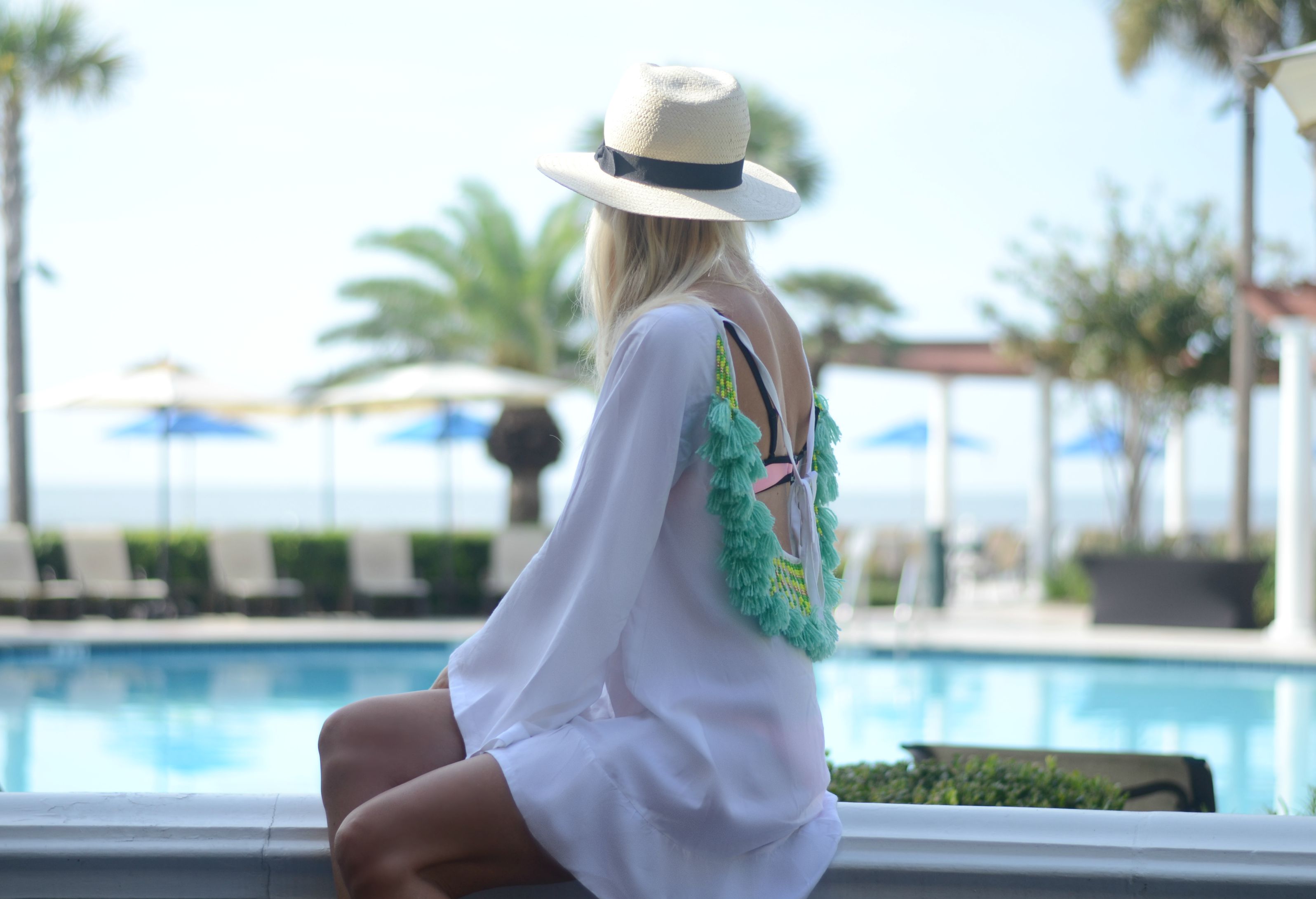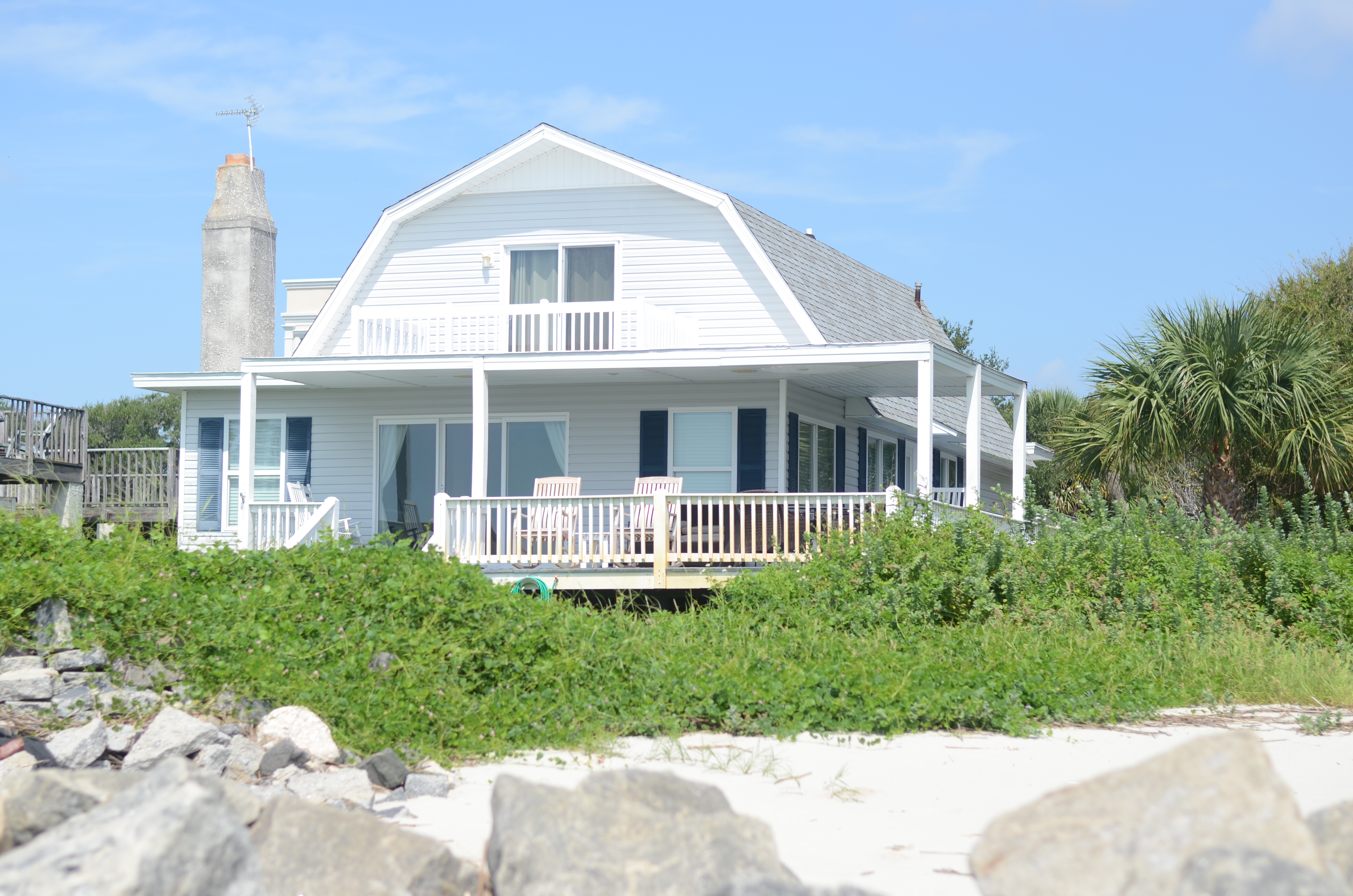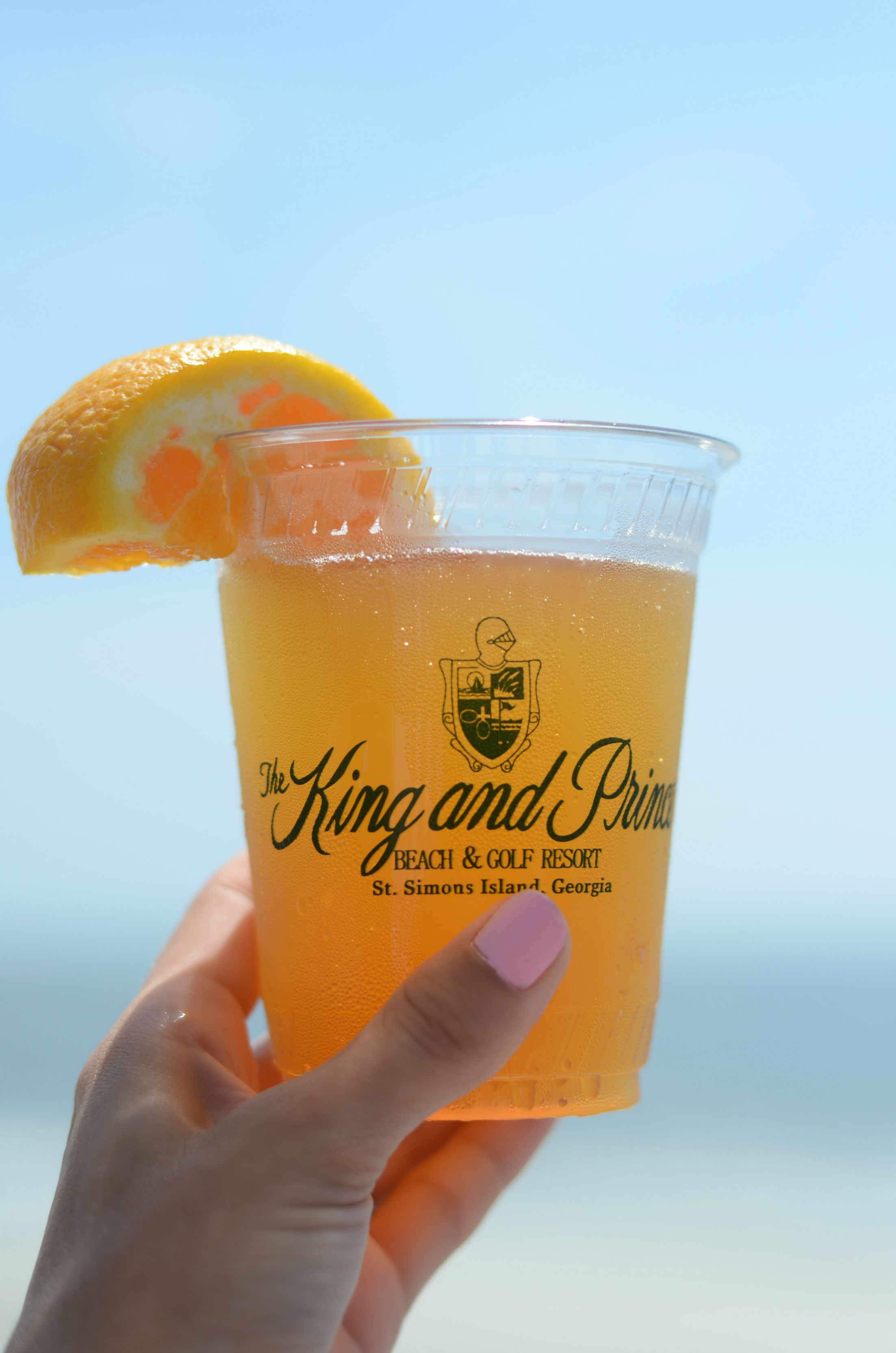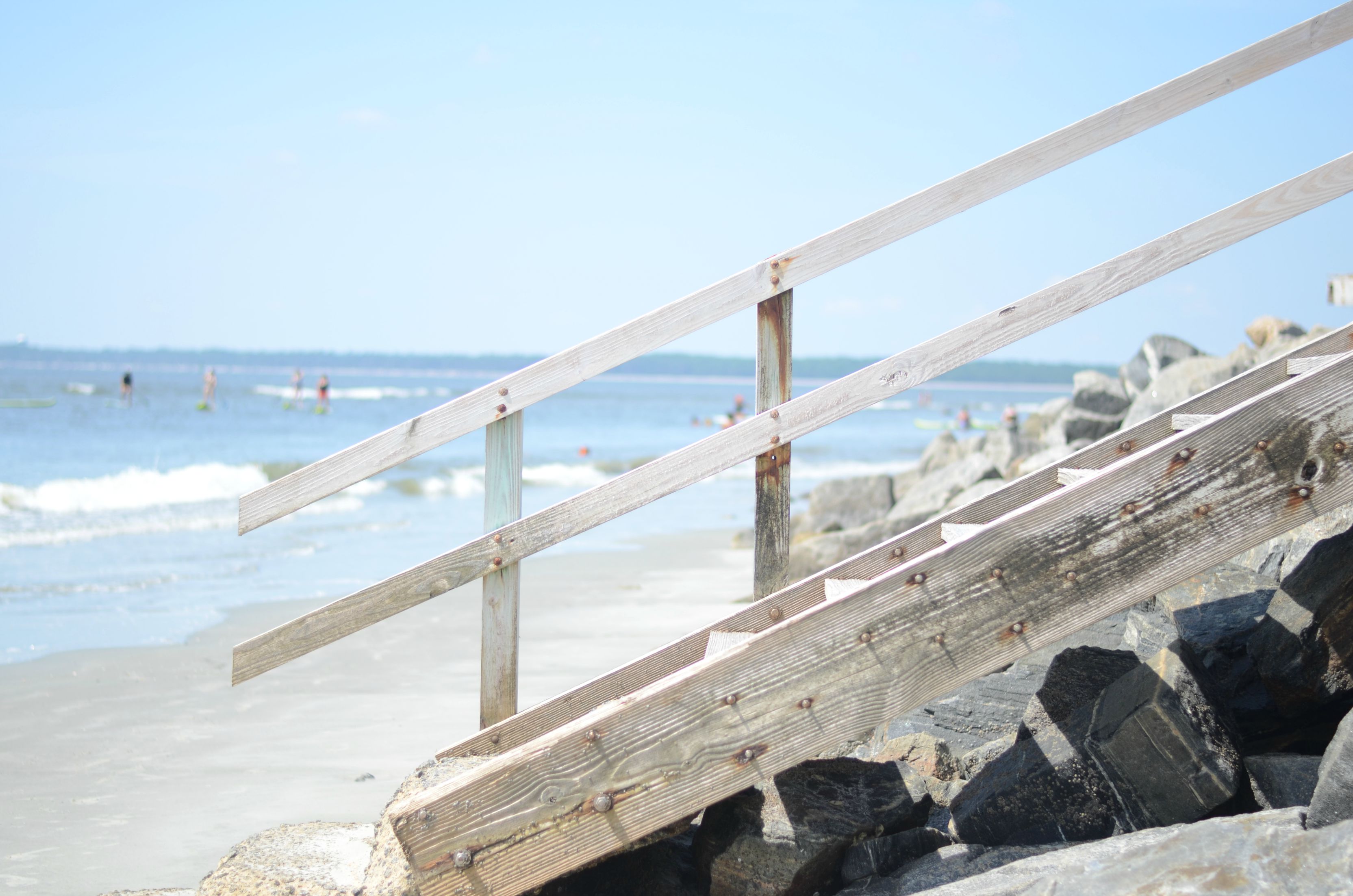 Golf-
I personally am not a golfer nor is Mr. Bleu, but I do enjoy driving the golf cart
around if that's considered part of the game haha. But, if you're into the golf
world from what I hear, this is prime real estate for that! The King and Prince has
a stunning 18-hole course that attracts visitors both locally and nationwide.
Biking-
Biking almost seems like a requirement on this island, but mostly the laid-back
beach cruiser-style, which is right up my alley. I'm pretty sure I fell in love with
every pastel bike (which was almost all of them) that passed me. I know what's
on my list for Christmas this year! But seriously, it's the perfect town to explore
on bikes; a little wind in your hair is good for everyone every once in awhile.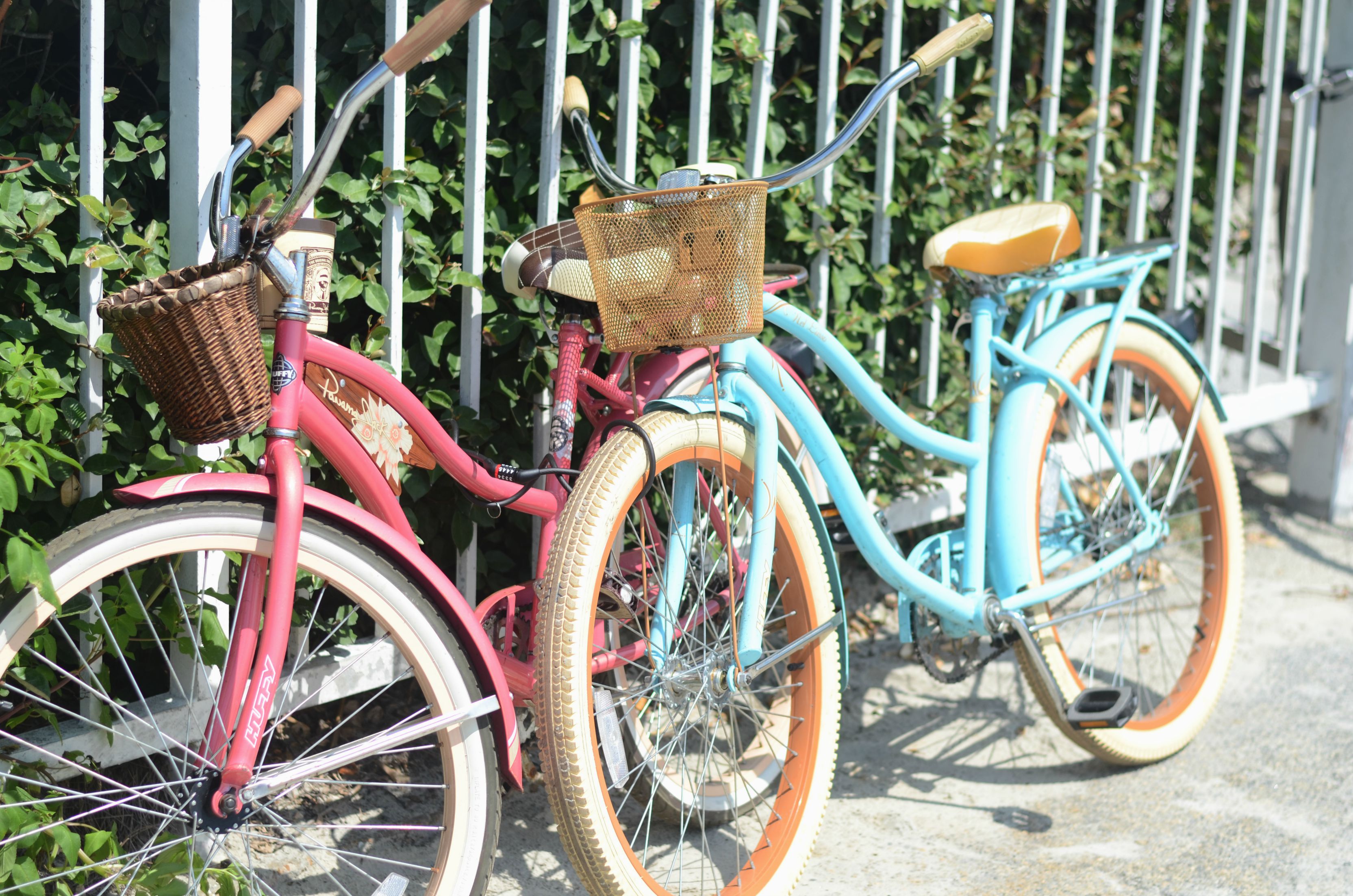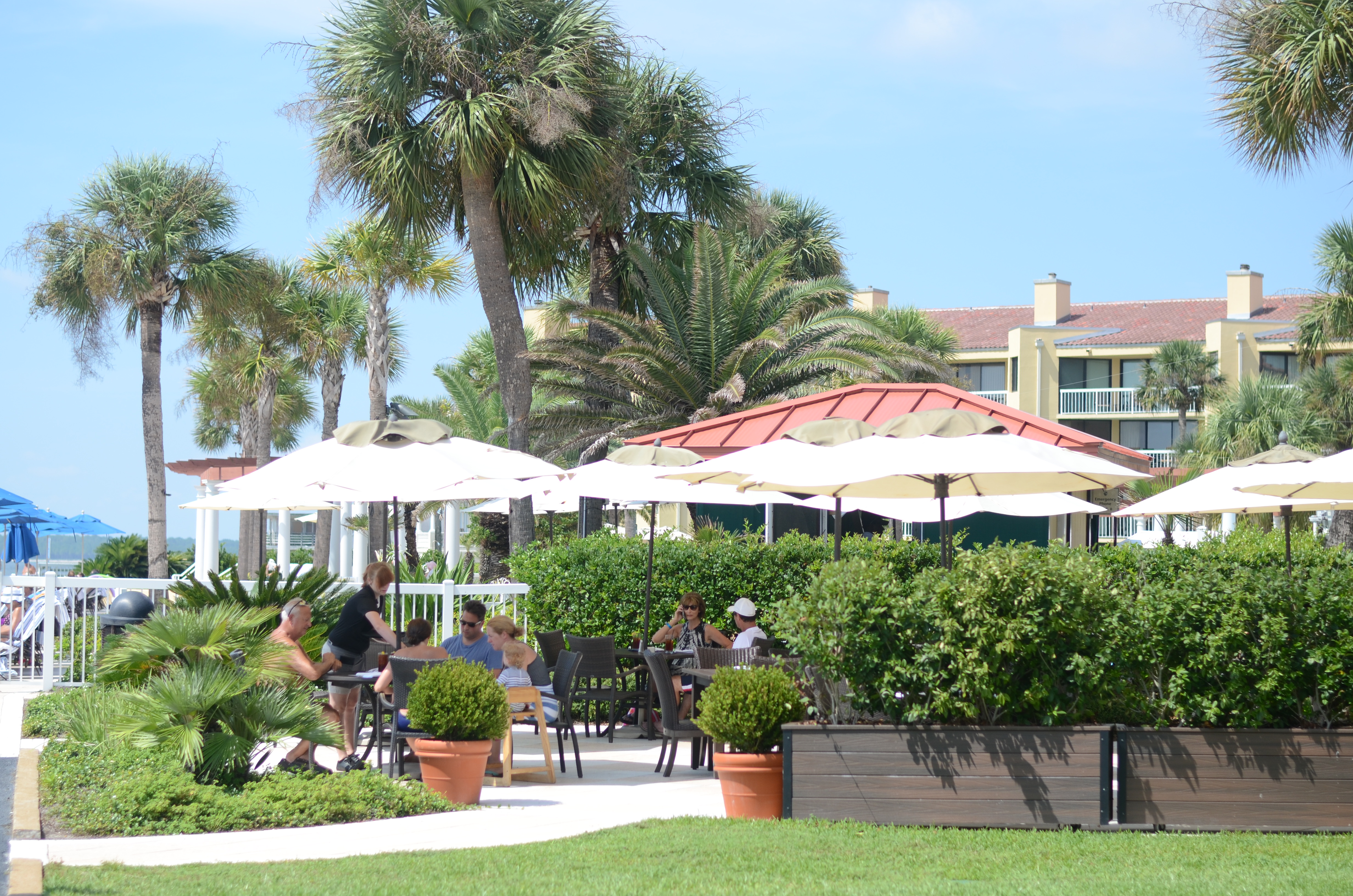 Spa-
It's not often that Mr. Bleu spends money on ourselves to be pampered, but
when we go on vacation, we make an exception. Luckily we didn't have to go far,
the King and Prince has an adorable Royal Treatment cottage on property. Mr.
Bleu and I both enjoyed an hour-long massage; it was phenomenal to say the
least. The best thing about it was they don't rush you in and out; instead they
have you change into a robe and slippers for comfort and relax for a while. We
relaxed in a peaceful waiting area where you sip on fruit-infused water as they
apply a warm herbal neck wrap before you even start your session. The
massage itself was the best I've experienced to date, one you need to
experience for yourself for sure!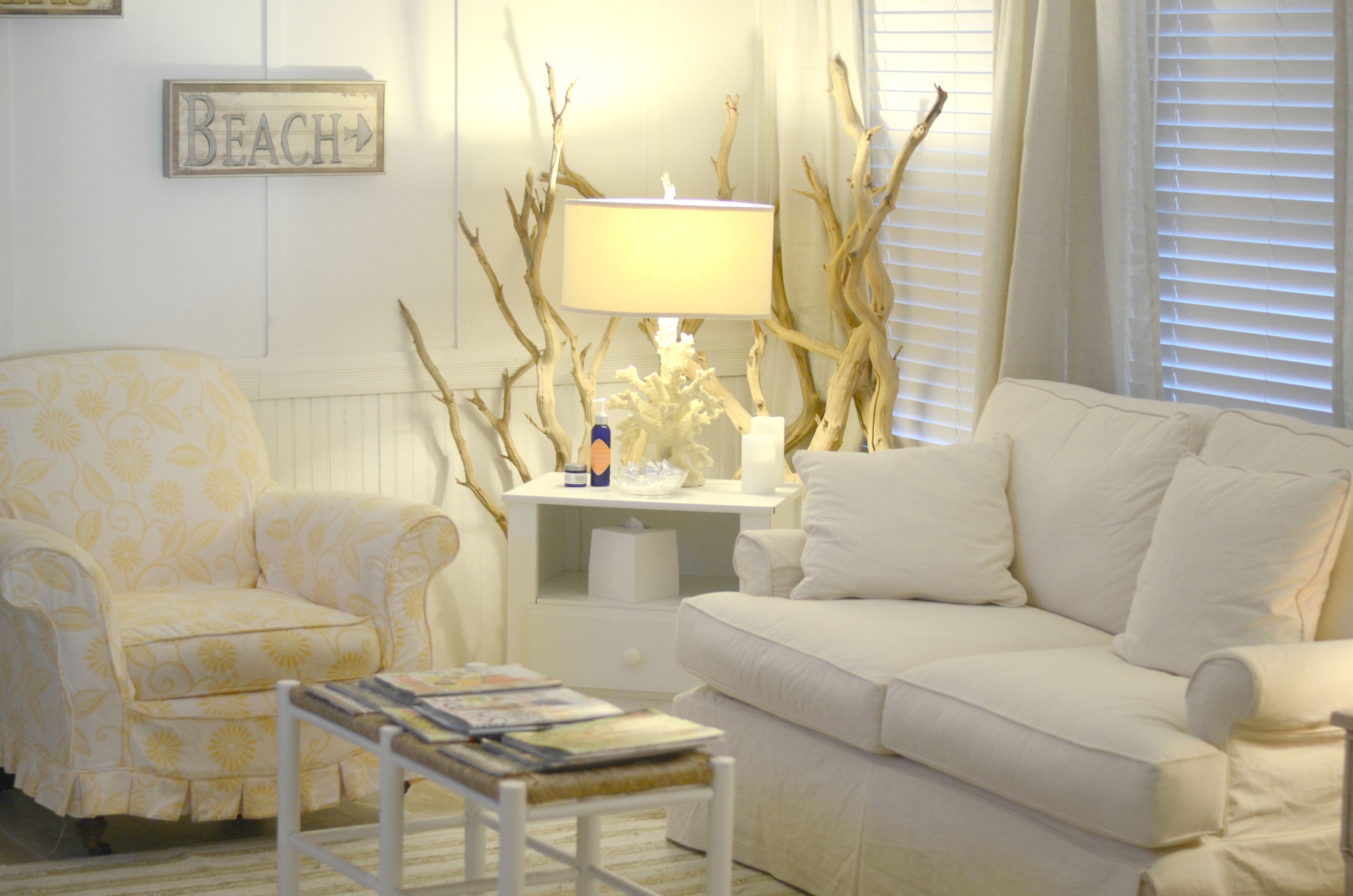 Shopping-
A personal favorite of mine, lets be serious! Shopping on St. Simon Island is
great; obliviously not your big stores like Nordstrom on the corner, but locally
owned small boutiques. Filled with treasures your friend will be begging to get the
deets on. "Hope's" boutique being one of my favorites.
Where to Eat:
Probably my most enjoyable part of exploring new locations; I mean who doesn't
love some good food, especially southern soul food!
Let's start with my favorite- Echo! This is located at the King and Prince Resort –
beachfront views and five star dining. We actually enjoyed both breakfast and
dinner there and they were equally as exceptional.
I will say for our dinner we went all out; Chef James Flack's dinner menu is
unreal. Let me just say there isn't one bad thing on this menu, take a look for
yourself. Our highlights included: Surf & Turf Kabob, Sautéed Mussels,
Asparagus Salad, and the Coastal Catch of the day which was red snapper and
also the Shrimp & Grits (I mean when in the south, ya'll)! With all that, I had zero
room left for desert, but like I told Mr. Bleu: "this is research, my readers are
depending on us to try it all" haha. The clear winners were the Savannah
Bourbon Peach & Almond Crumble (OMG) and the Crème Brulee. Great, now
I'm starving after thinking about this awesome meal again.
Other noteworthy spots to try include: Southern Soul BBQ, Mallery St. Café,
Brogen's, and The Half Shell & St. Simon Sweets.
What to Pack:
Warning: It is hot and humid as all get out, at least in Aug. anyway.
This being a beach community, the dress attire is very causal and easy. I spent
most of my days in swimsuits, cover-ups, floppy hats and oversized shades.
Biking around town, shopping and happy hour was easily done in denim shorts, a
light weight t-shirt and converse. Dressing up for dinner or an evening stroll on
the beach consisted of sundresses, colorful maxi's being my favorite.
For the guys, simple as well: a few plain tees, khaki shorts and a polo or collared
shirt for dinner works just fine.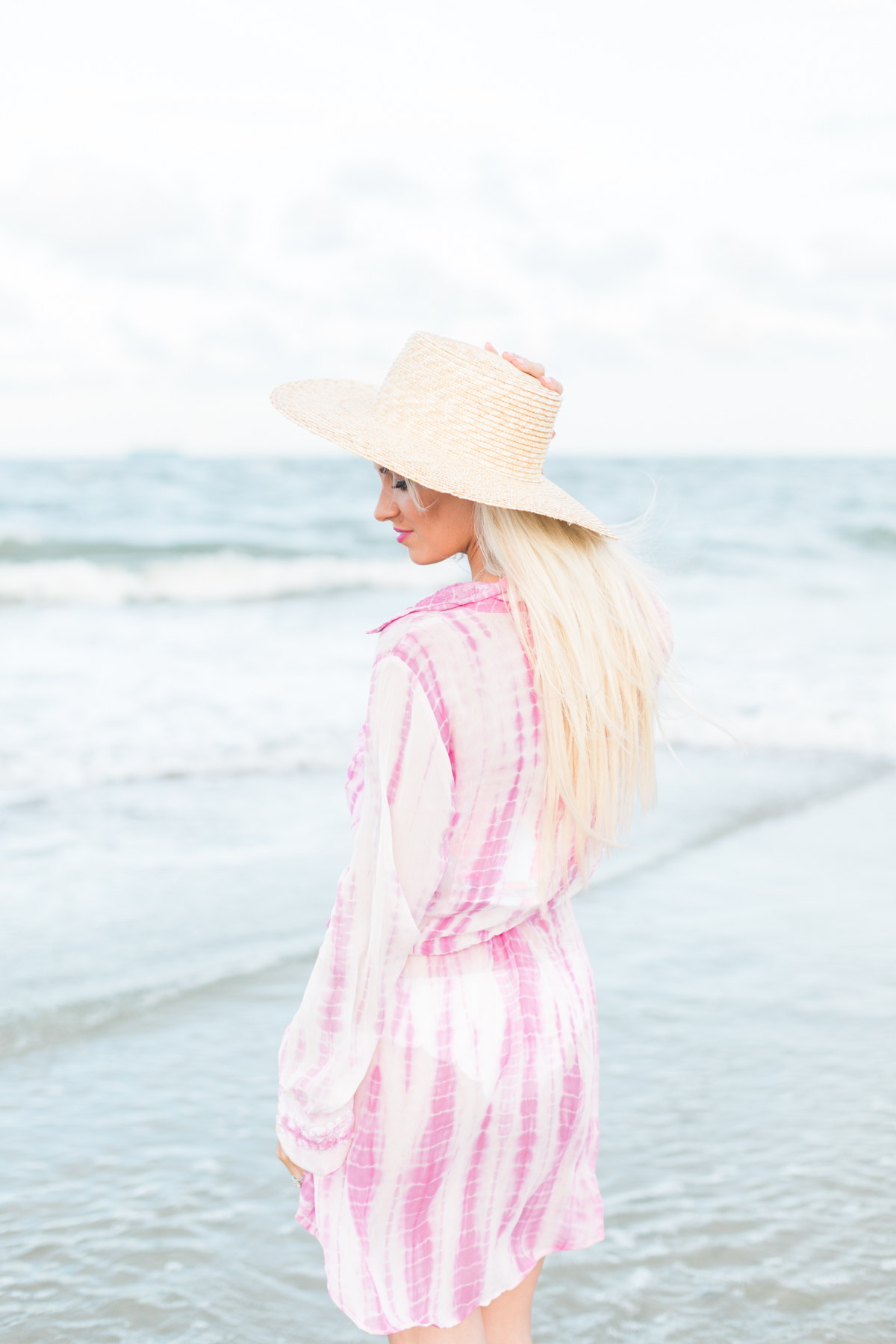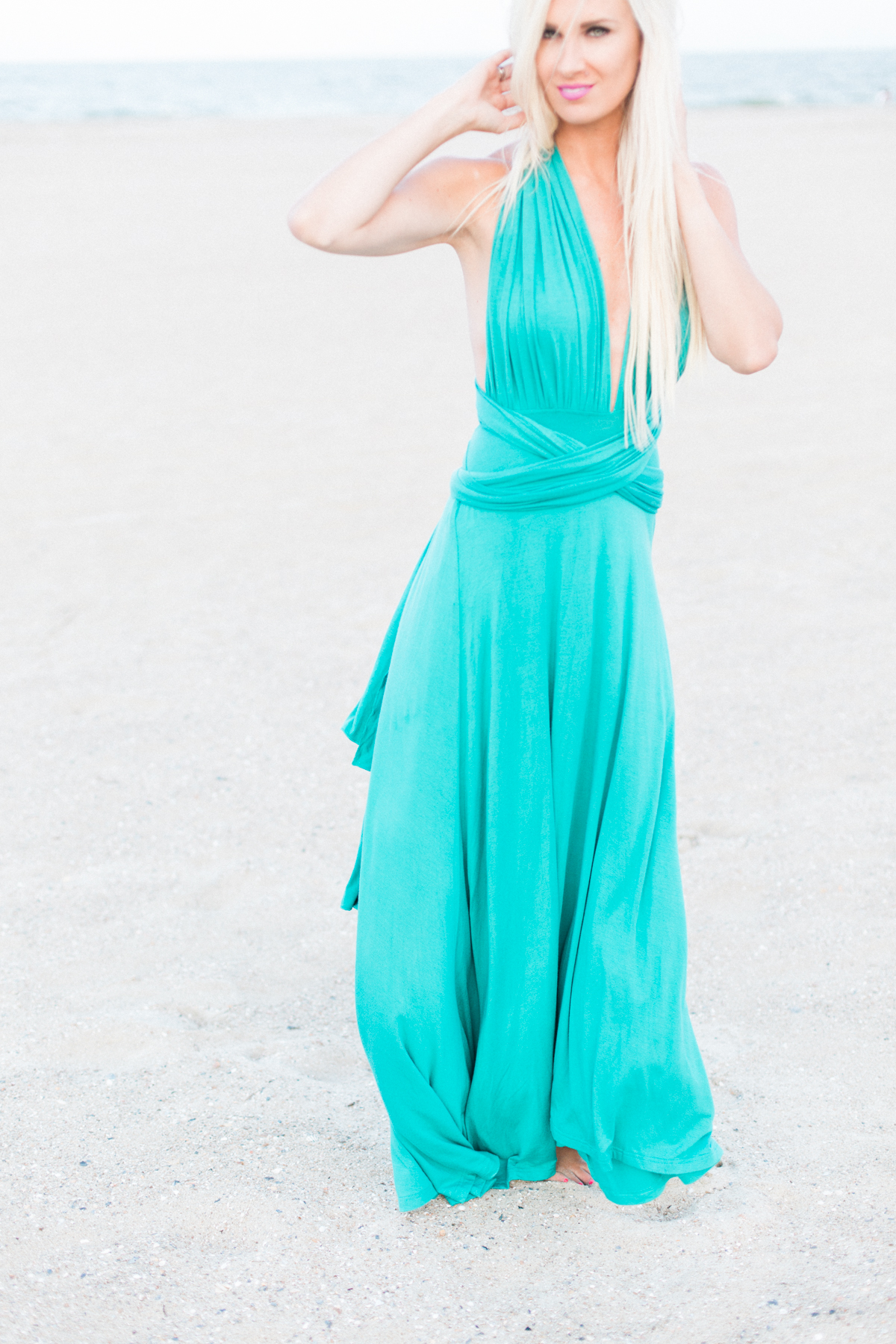 If you're looking for the perfect place to get away and relax, St. Simon Island is
your place! Thanks for the warm welcome Georgia, you sure know how to make
a girl fall in love with the South even more!
A few of my favorite travel/booking sites:
Priceline  / Expedia  / Travelocity / Jetsetter / TripAdvisor / Hilton