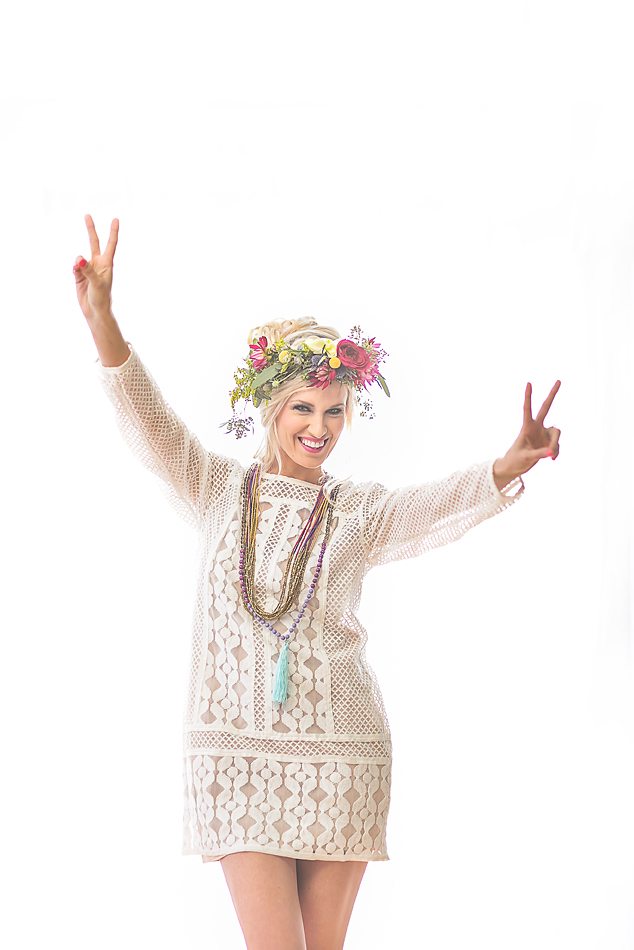 White Dress // Tassel Necklace // Beaded Necklace loving this & this //  Photography by Dréa Cunningham // Hair & Makeup by Lindsey Reagan Throne // Flower Crown by Springvine Design
Last week while I was in Charlotte, I was  fortunate to spend the afternoon shooting with Dréa Cunningham! She specializes in high fashion & portrait photography, her work is truly stunning! While I am no "model" it certainly was fun to pretended for a day. Thanks to my blogger friend & bestie Lindsey Reagan Throne for making me feel the part with fabulous hair & makeup. Did I tell you, Lindsey did Emily Maynard's (#girlcrush) wedding hair and makeup?!! Crazy right! Yep, she's THAT good! Not to mention this beautiful flower crown Deedie from Springvine Design whipped up just for our shoot. Such a talented group of ladies!
American Next Top Model, watch out!! Kidding, but it was fun!
Excited to share a few more looks we shot next week, stay tuned.