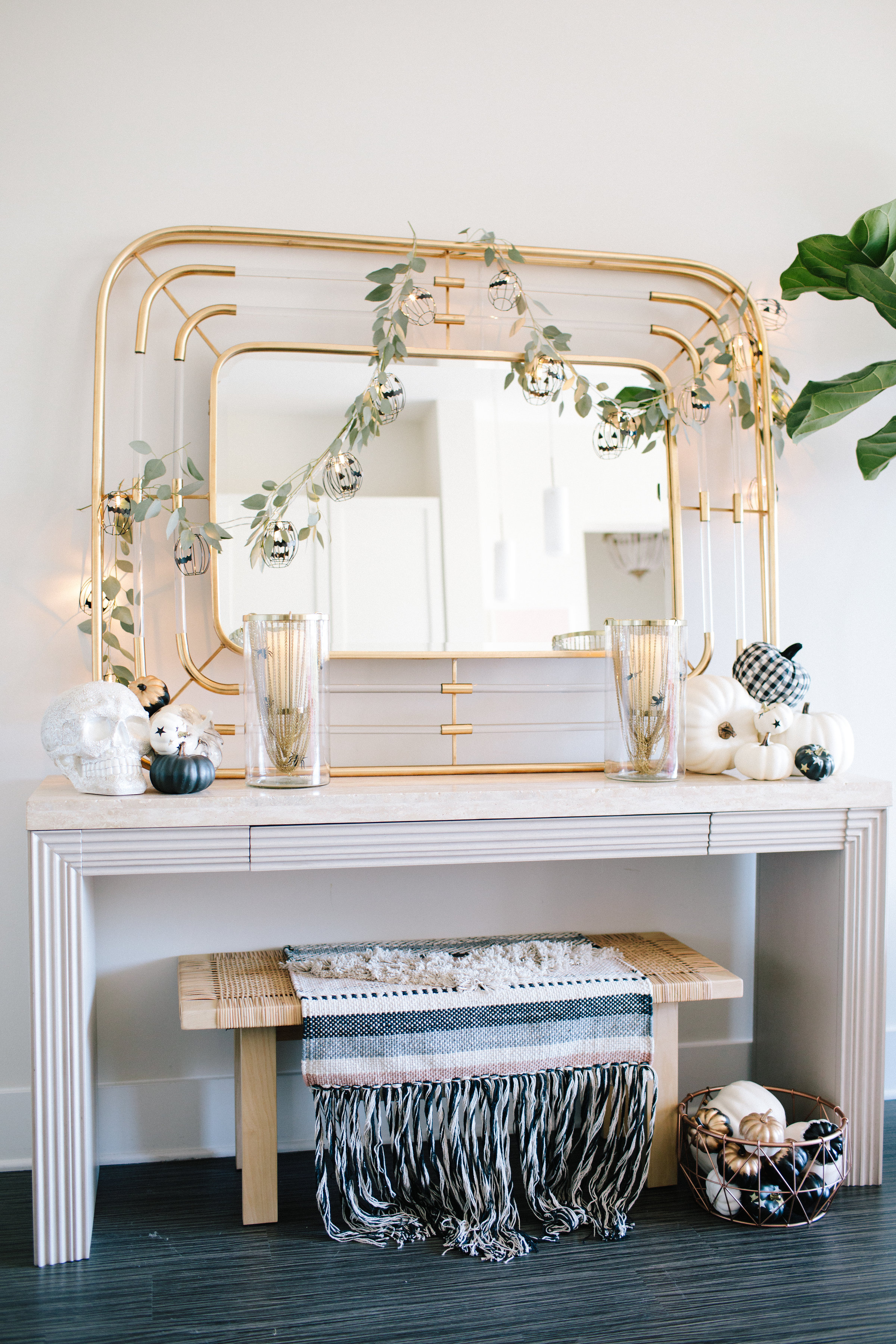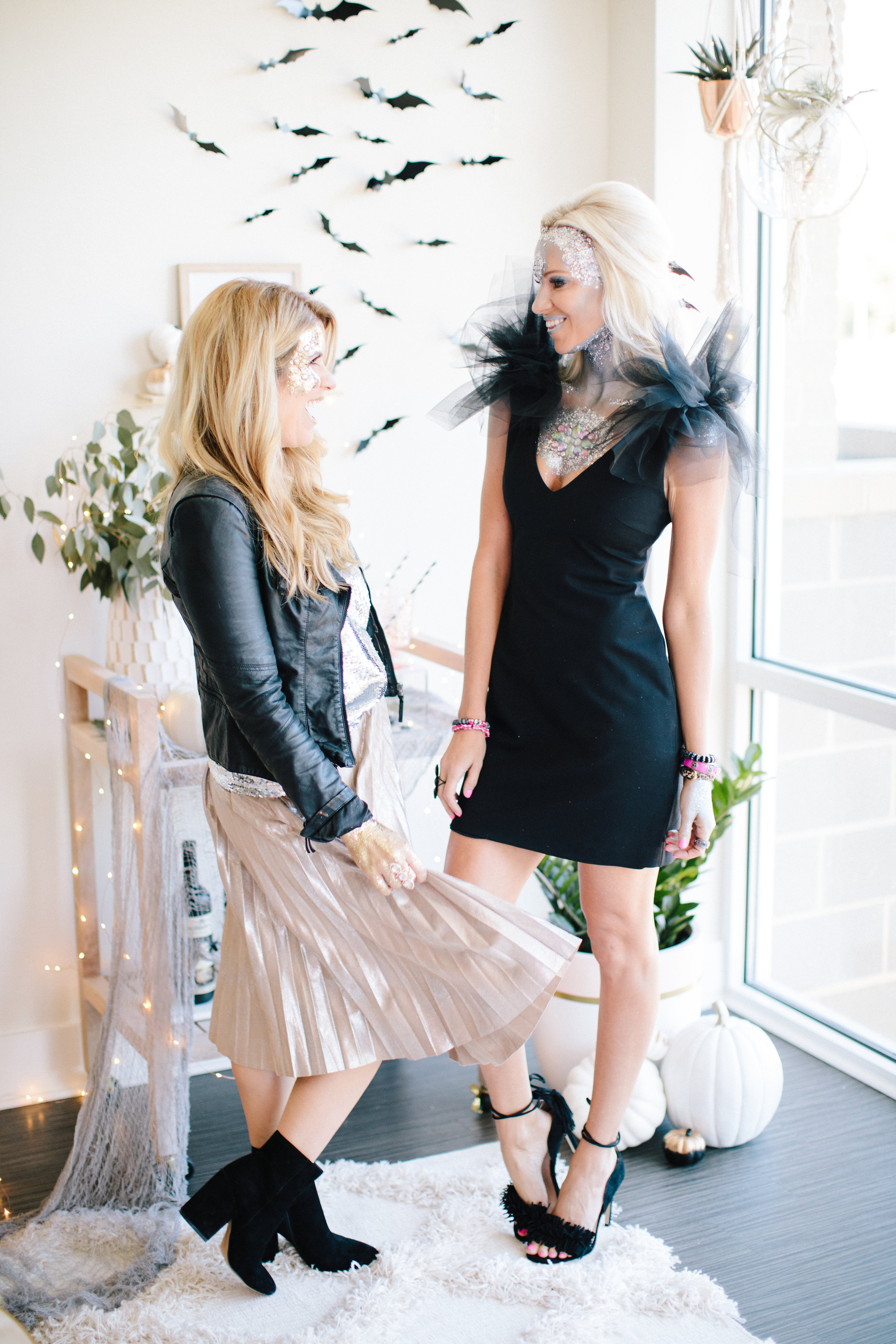 In our world, there are no age limits or amount of 'gilry' that can't take over Halloween.  Call it, 'Galm-O-Ween' or 'Gal-O-Ween,' if you will… both totally encompases our idea of the perfect Halloween soirée.  Here's our take on Gal-O-Ween gathering, with my best babe Lindsey Regan Thorne!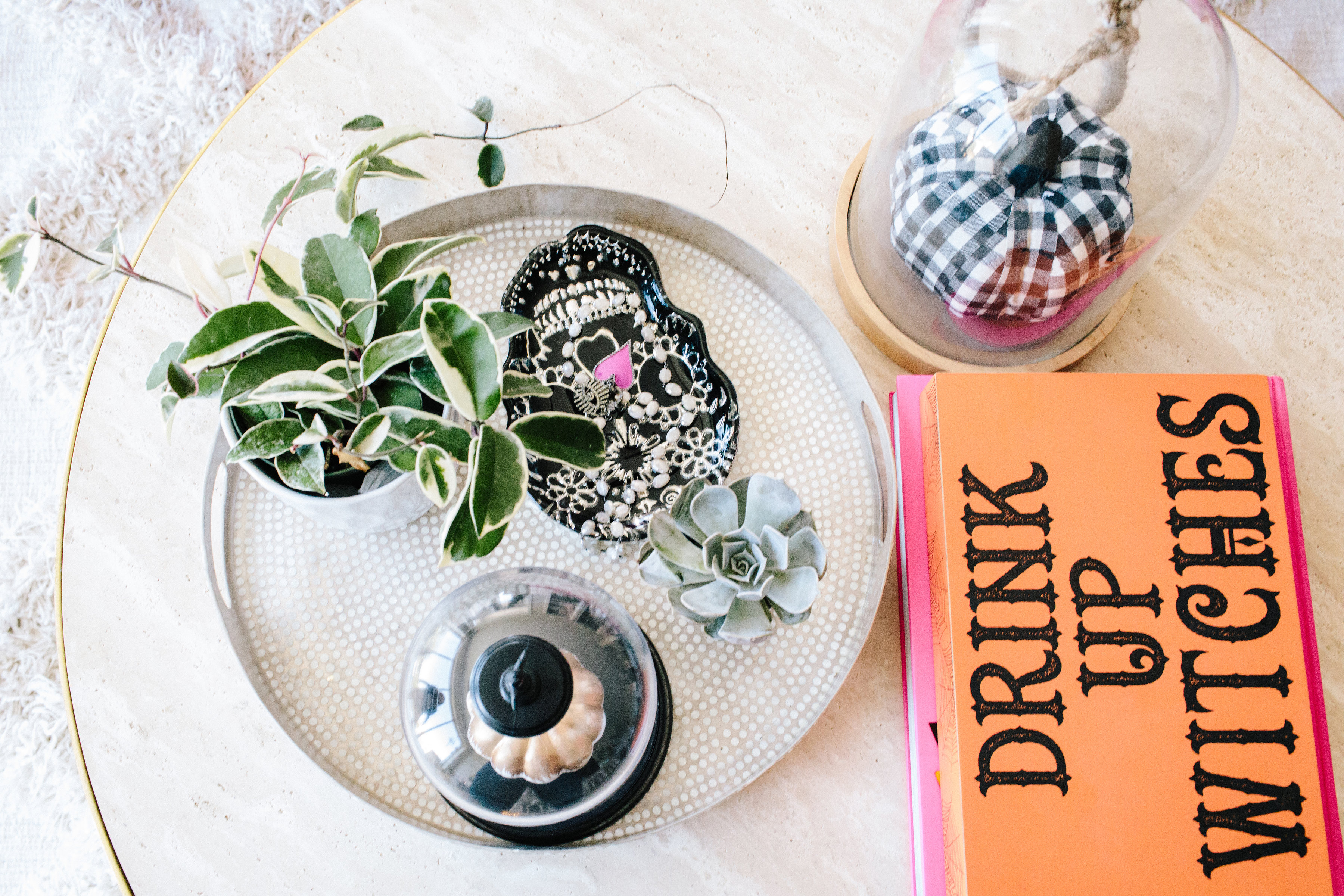 We both gravitate towards color palettes that are light and airy, so when scheming up a theme around a holiday that is typically dark and moody we ran into a few road blocks, but quickly found our happy place.  We started with a space that consisted of light furniture and white walls.  We steered away from the typical, 'Halloween orange' and pulled out the dramatic stops with blacks and grays and softened with $2.99 Trader Joe eucalyptus bunches.  We used varying sizes of artificial, stylish, pumpkins to create tonal layers (thank you., Target).  Plastic spiders and bats erupted within our girly soirée, making it perfect amount of elegant-cheesy! 😉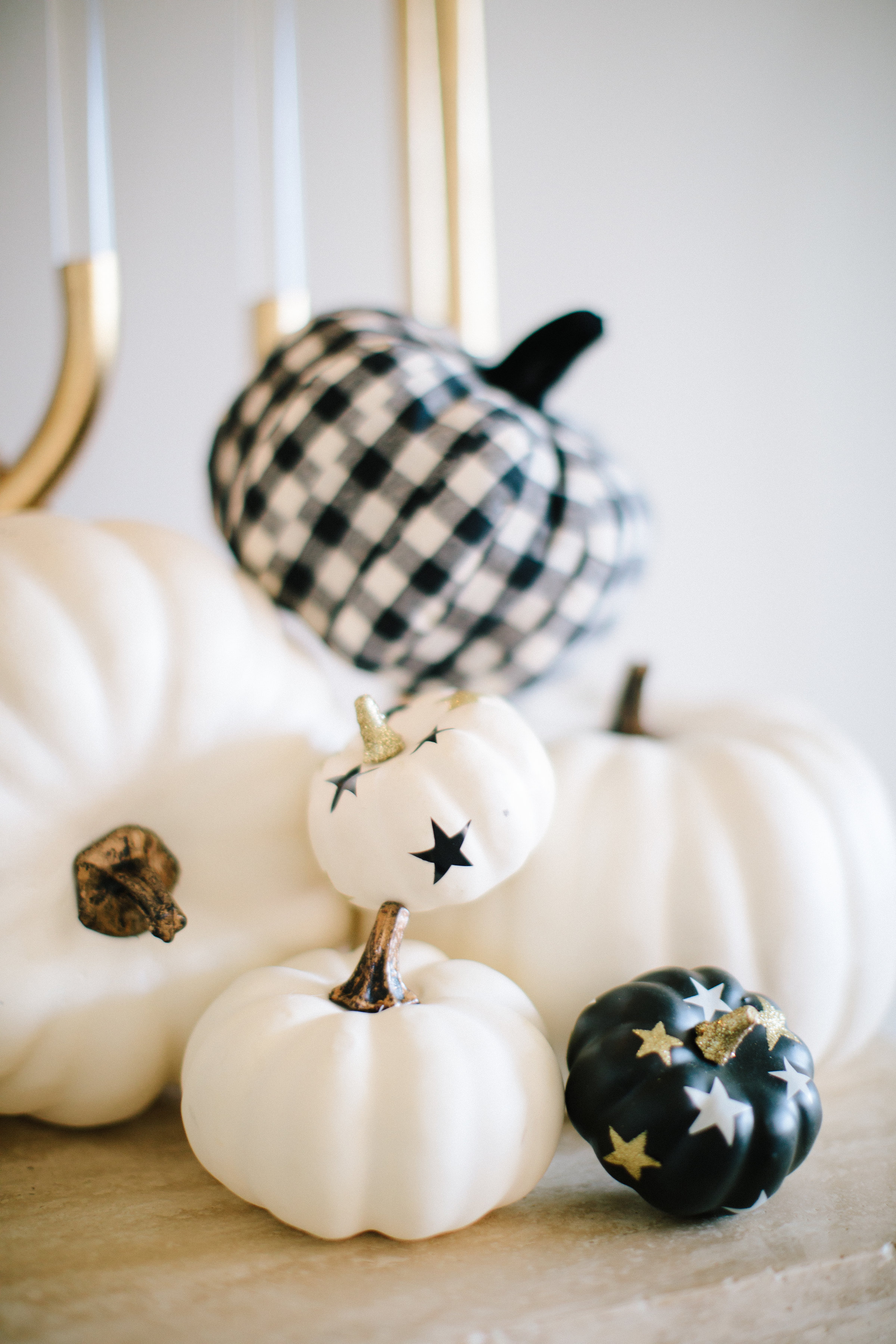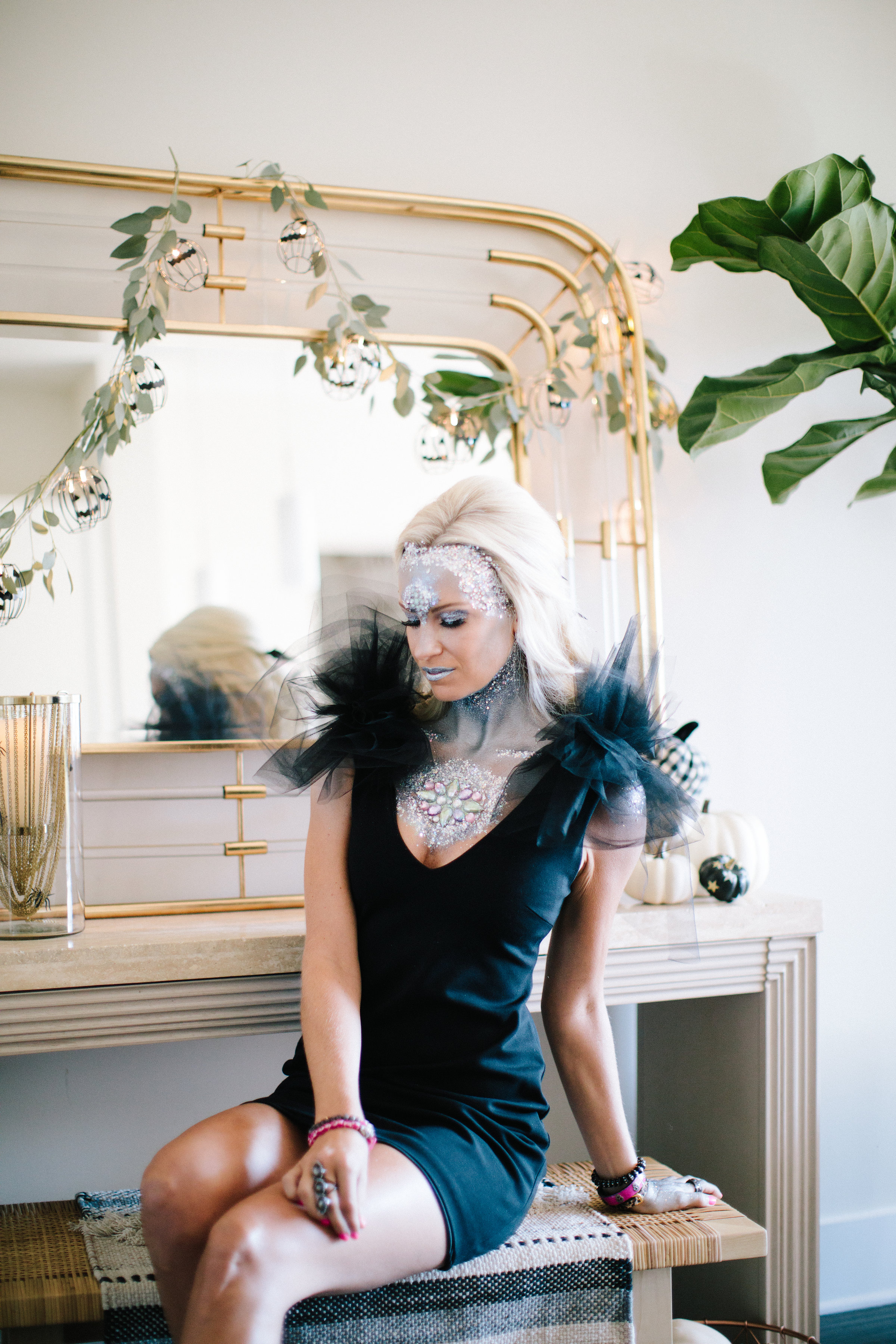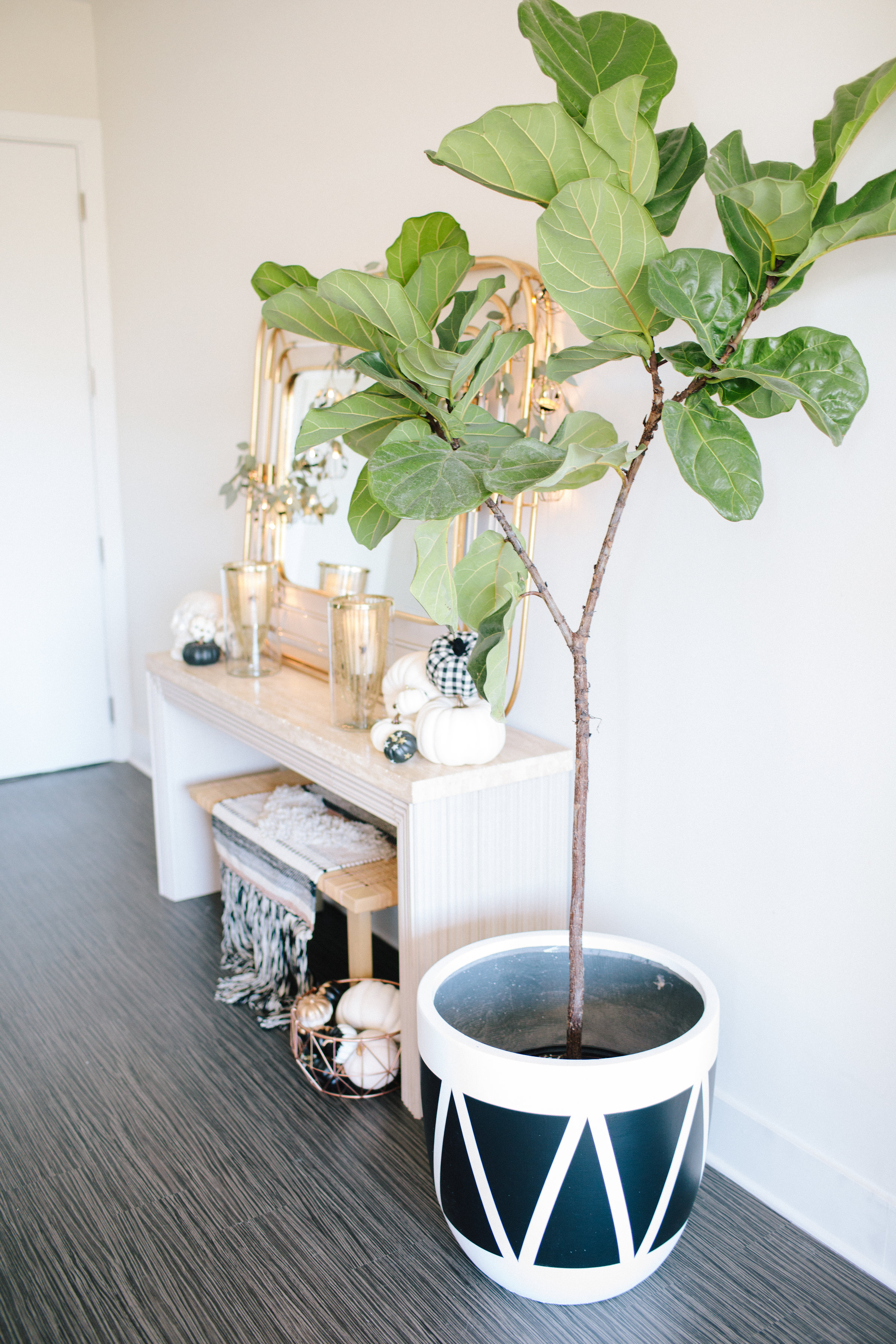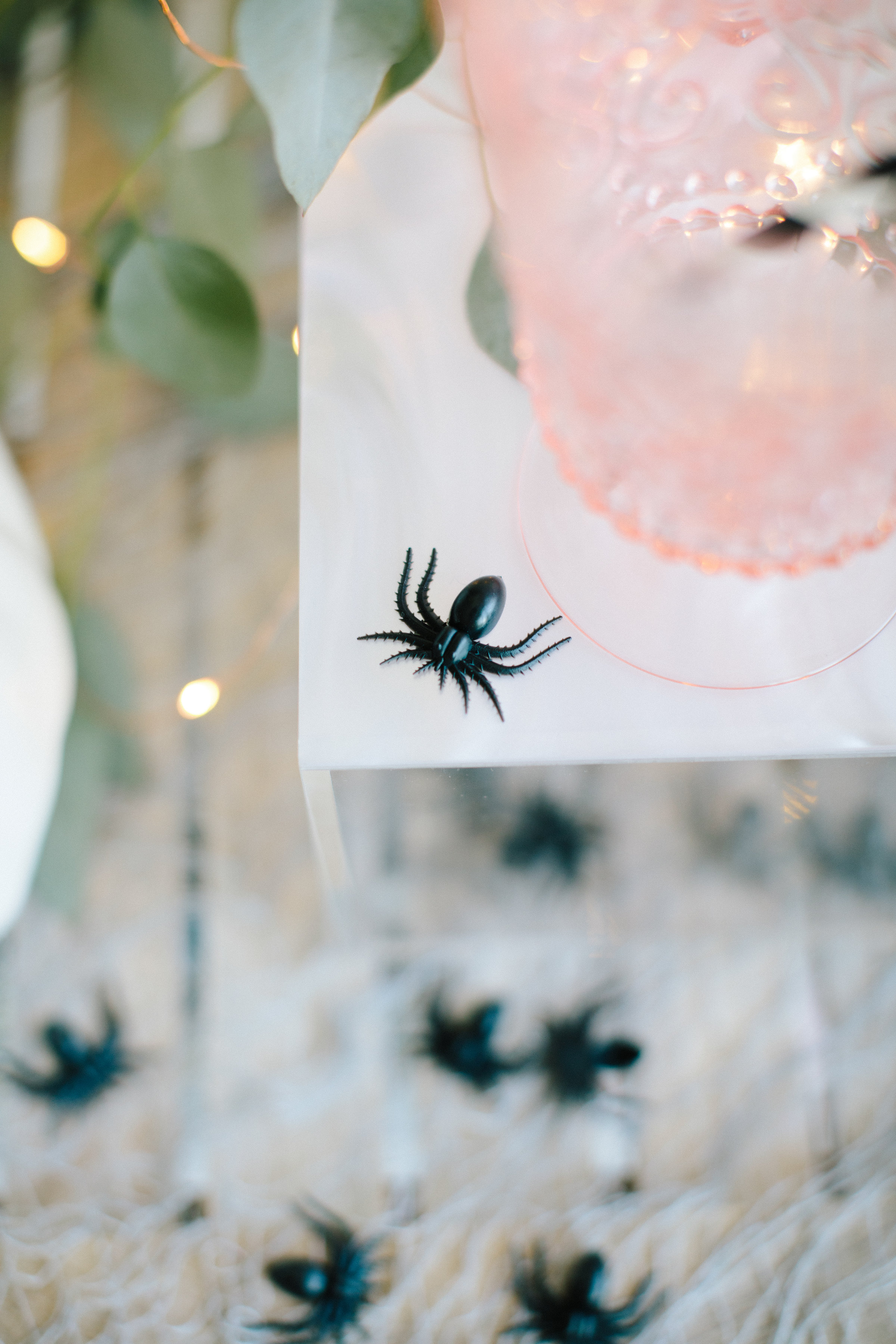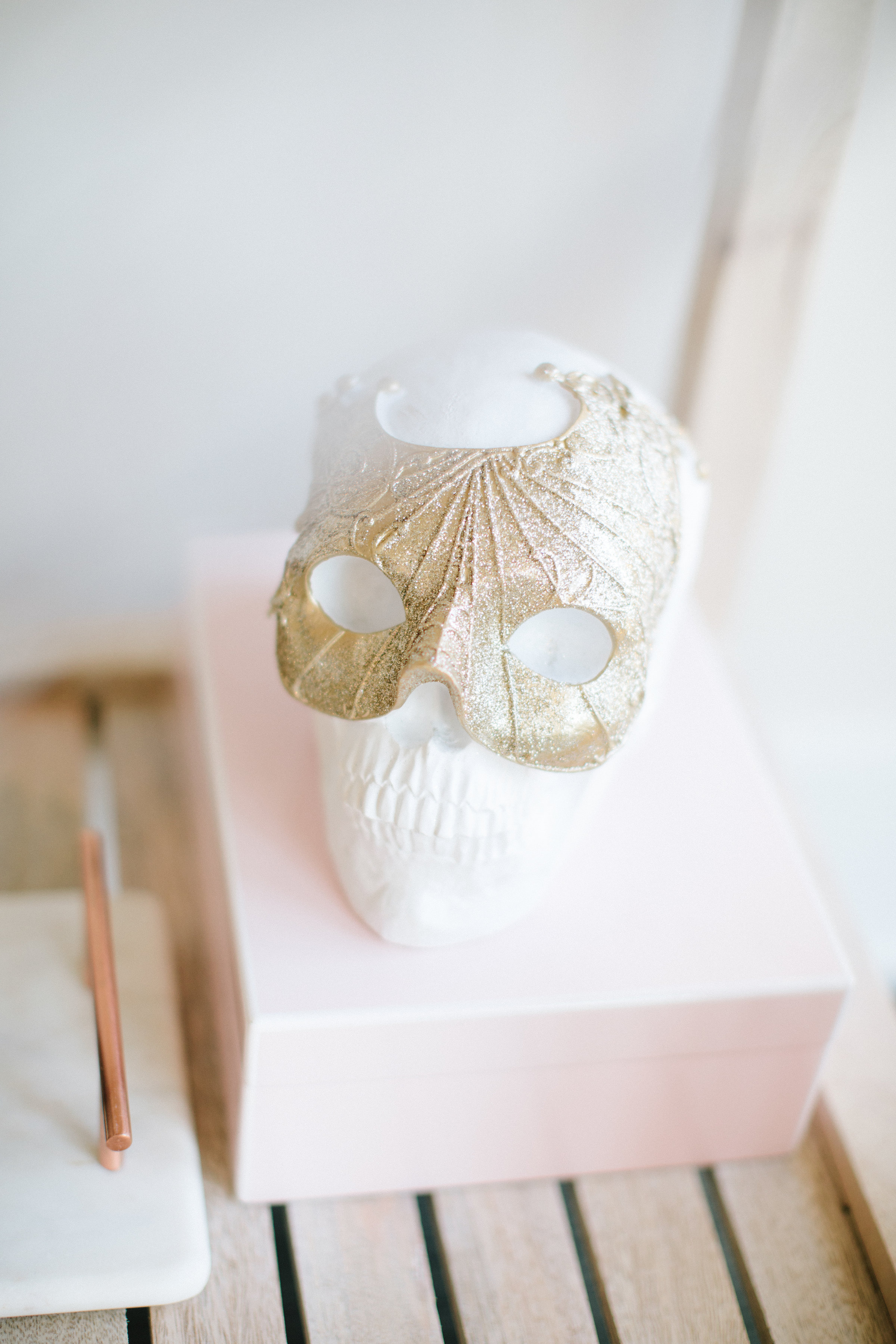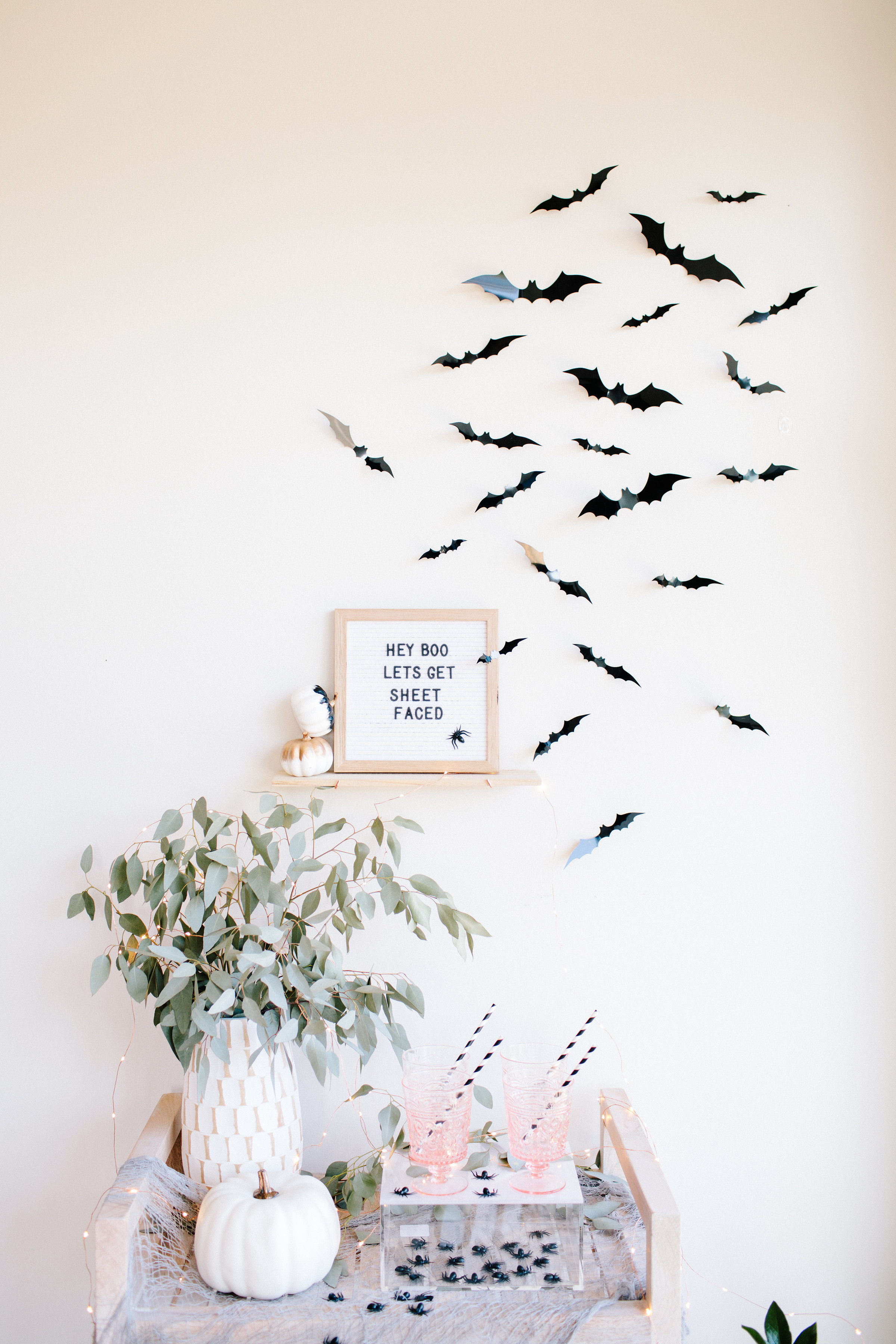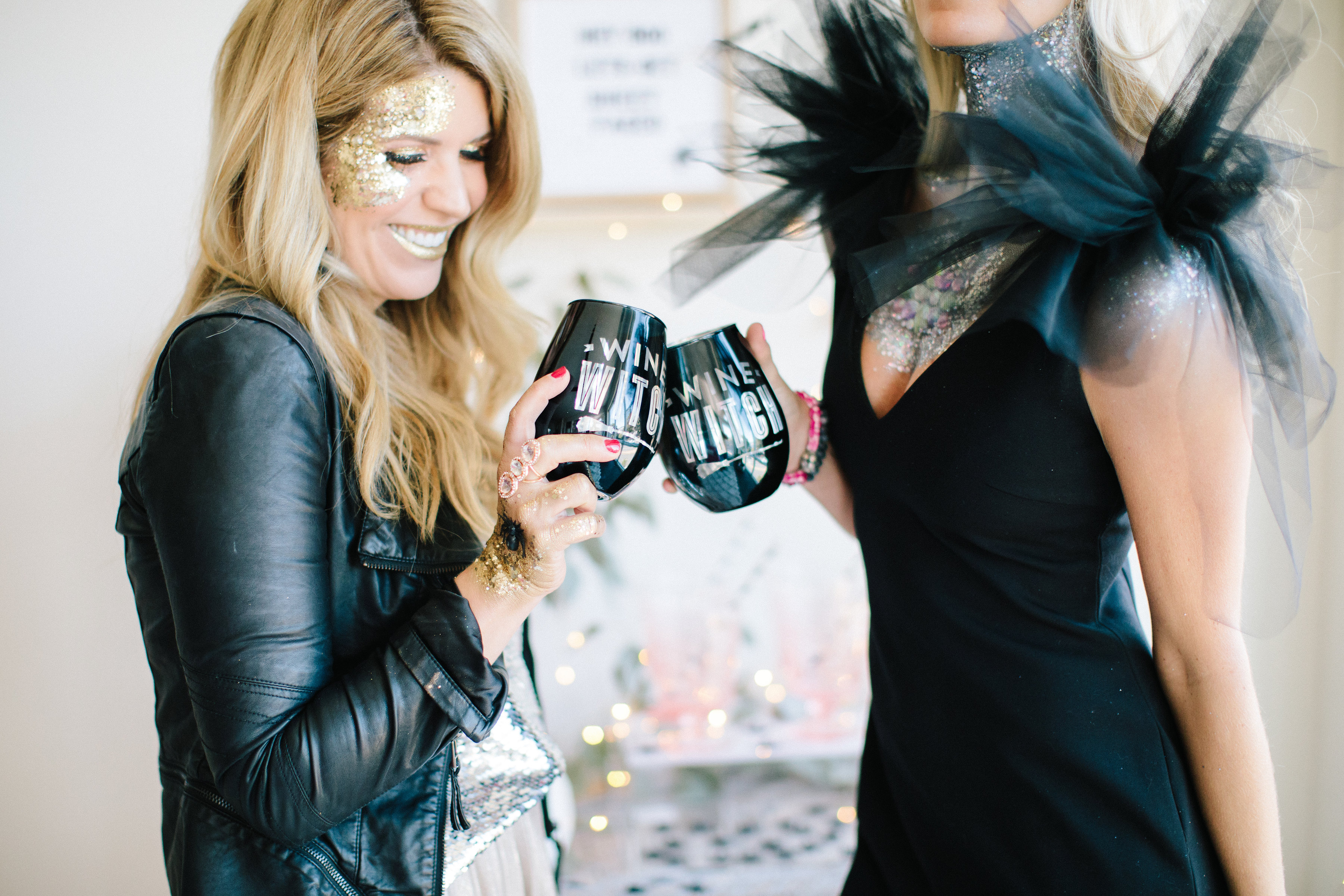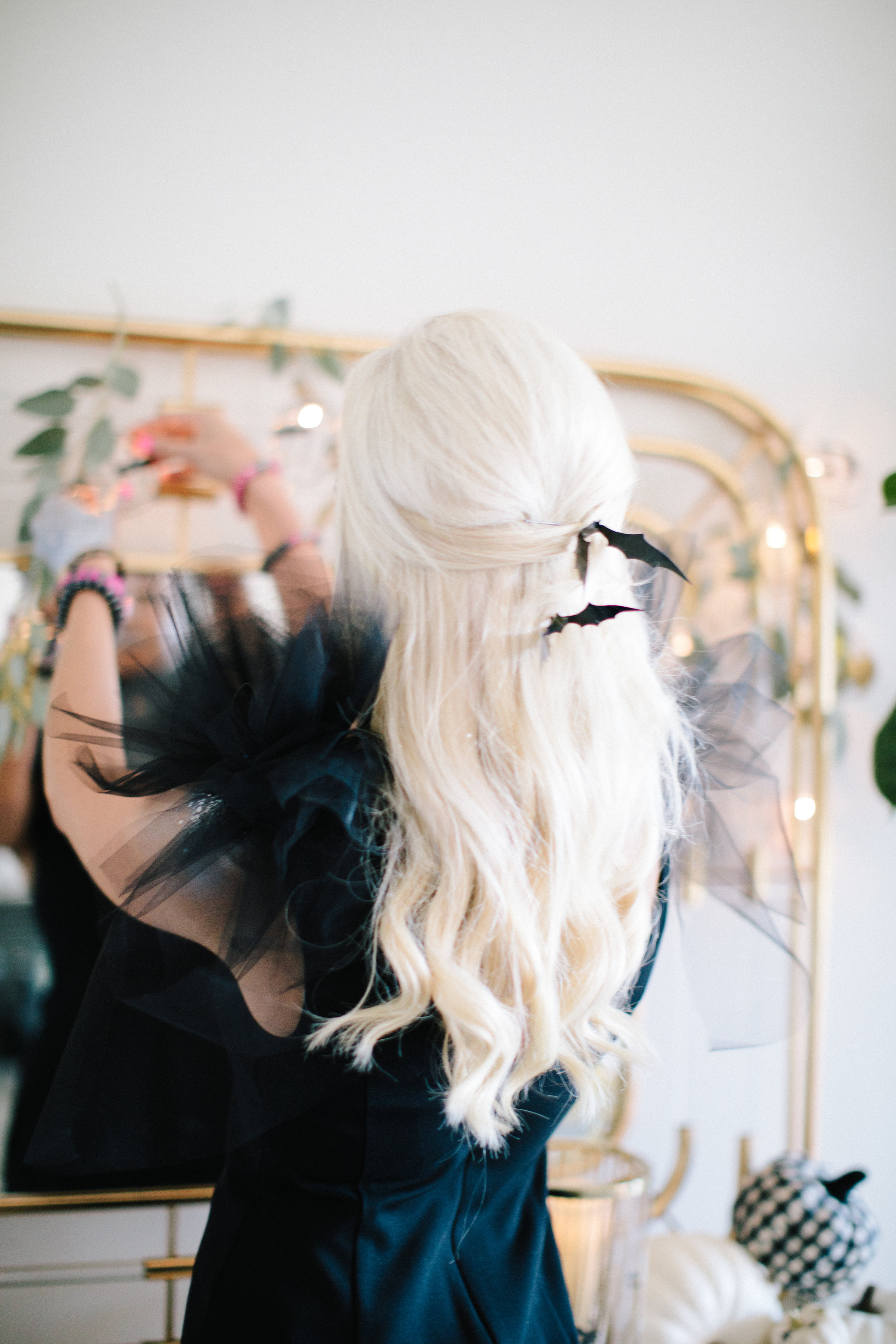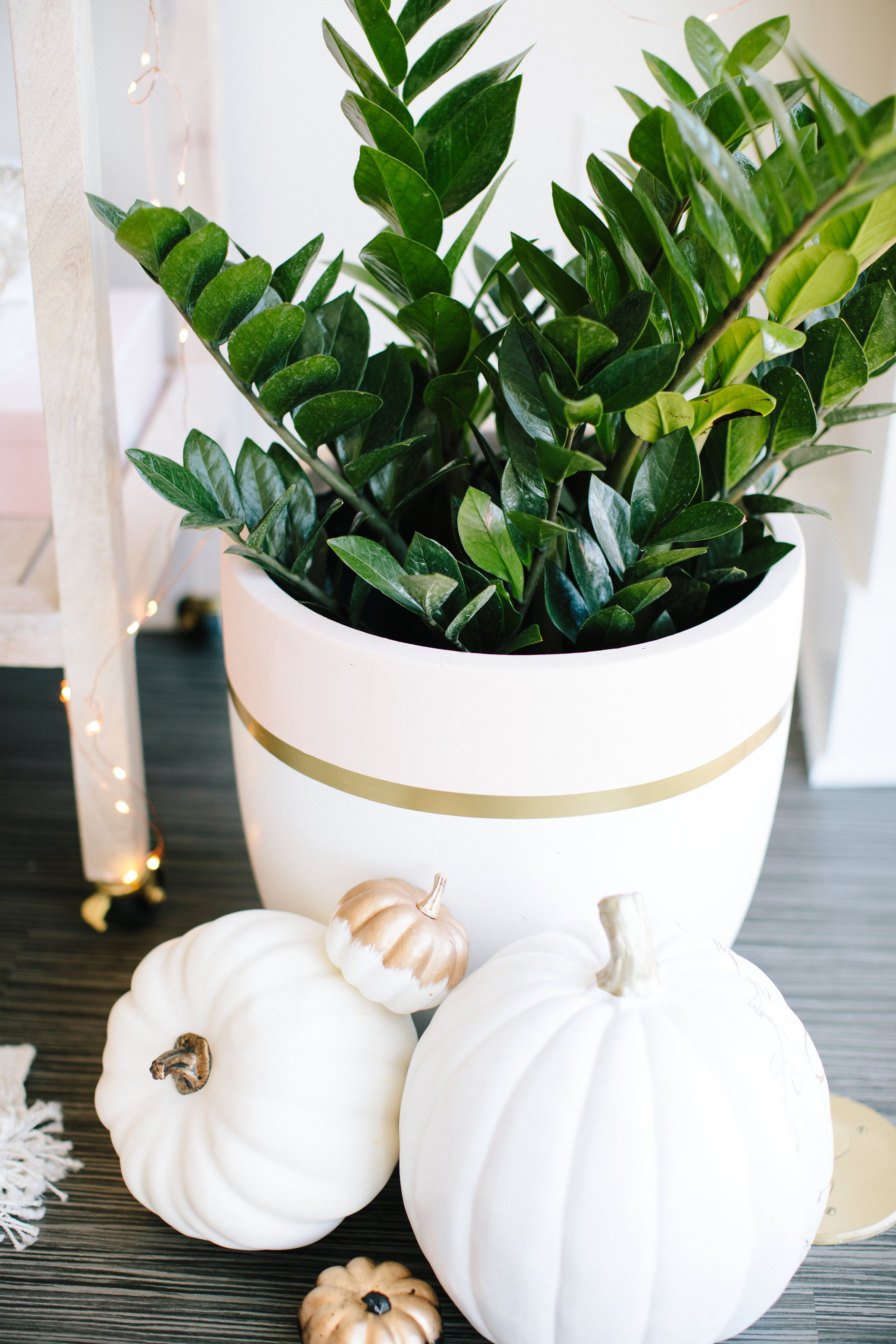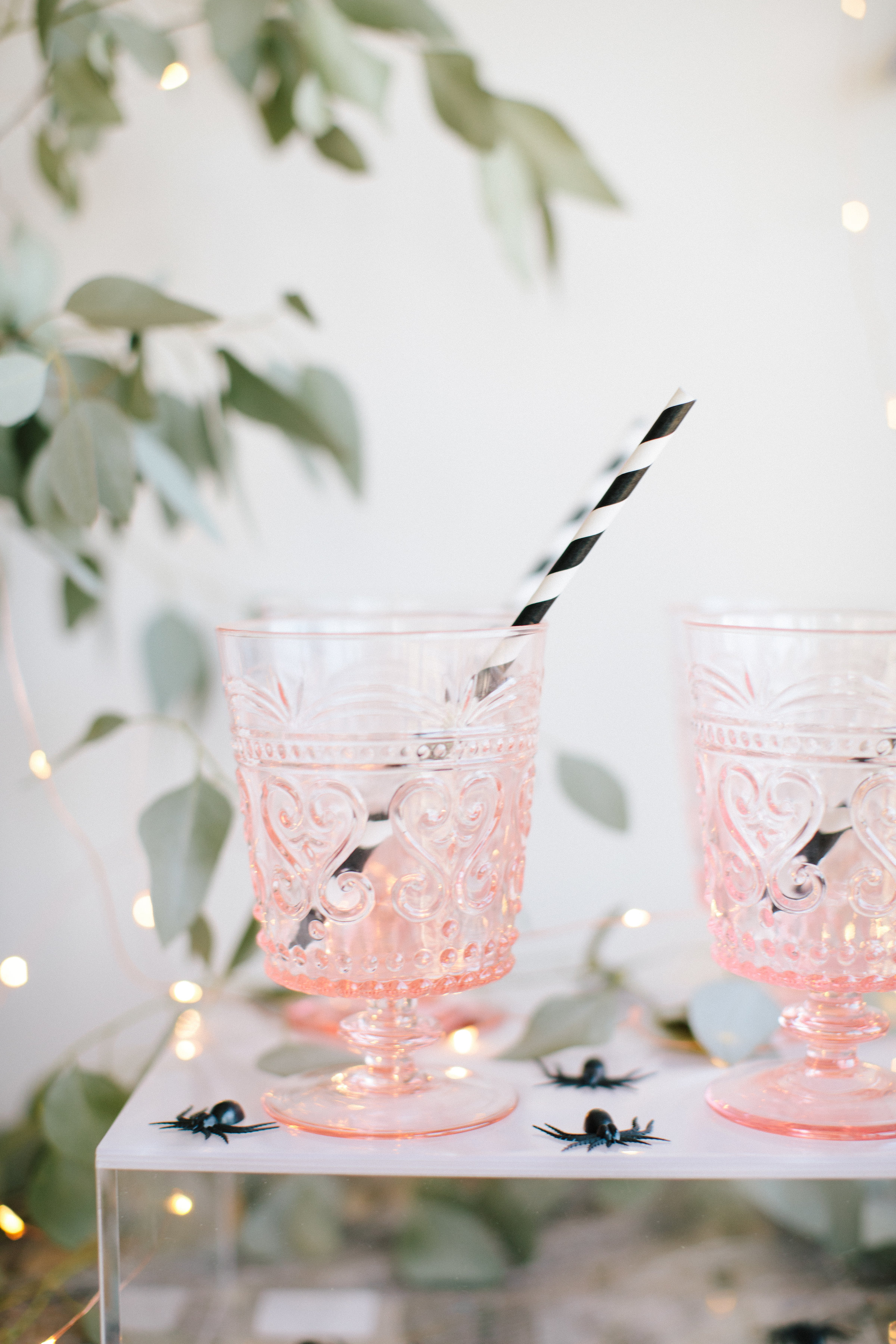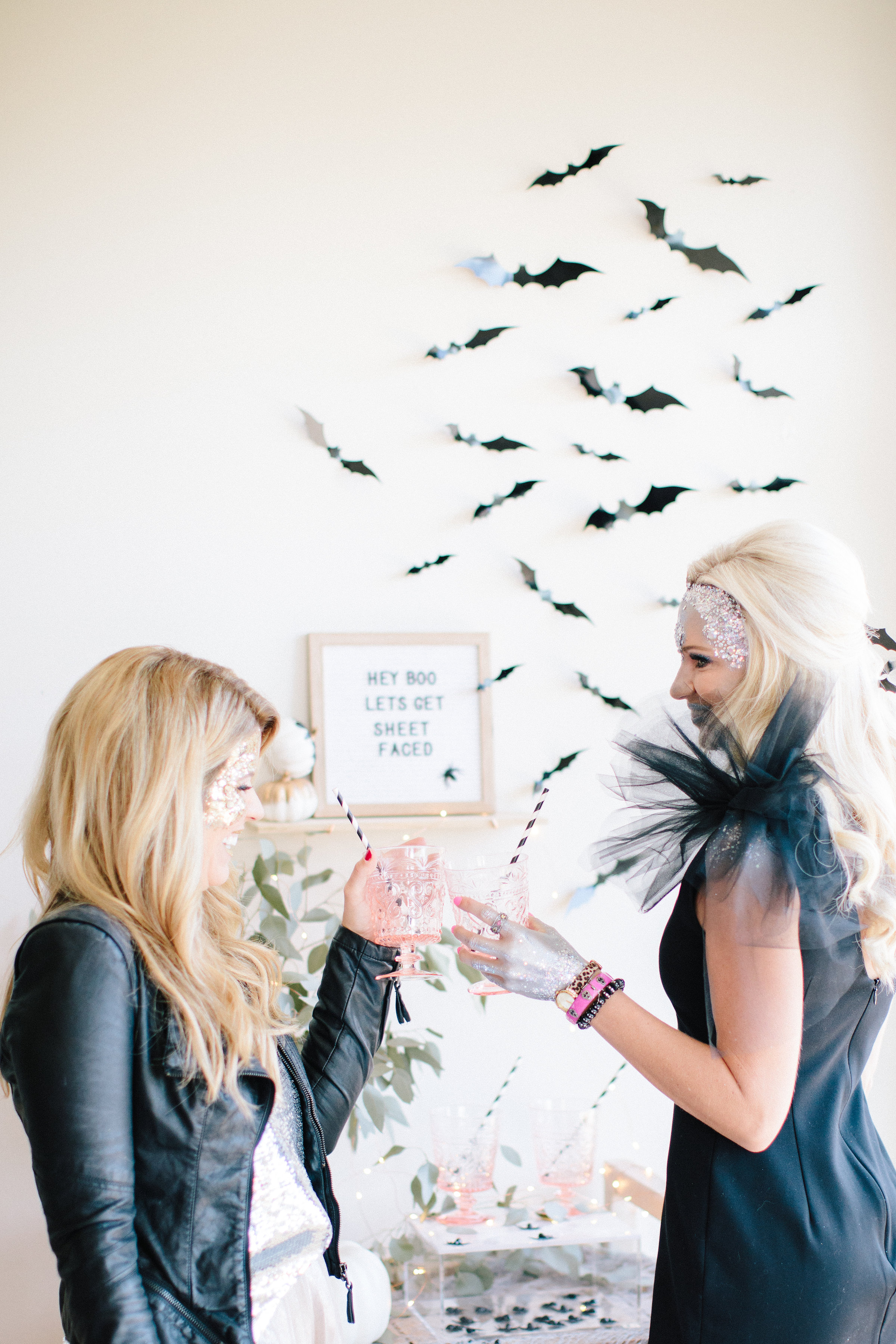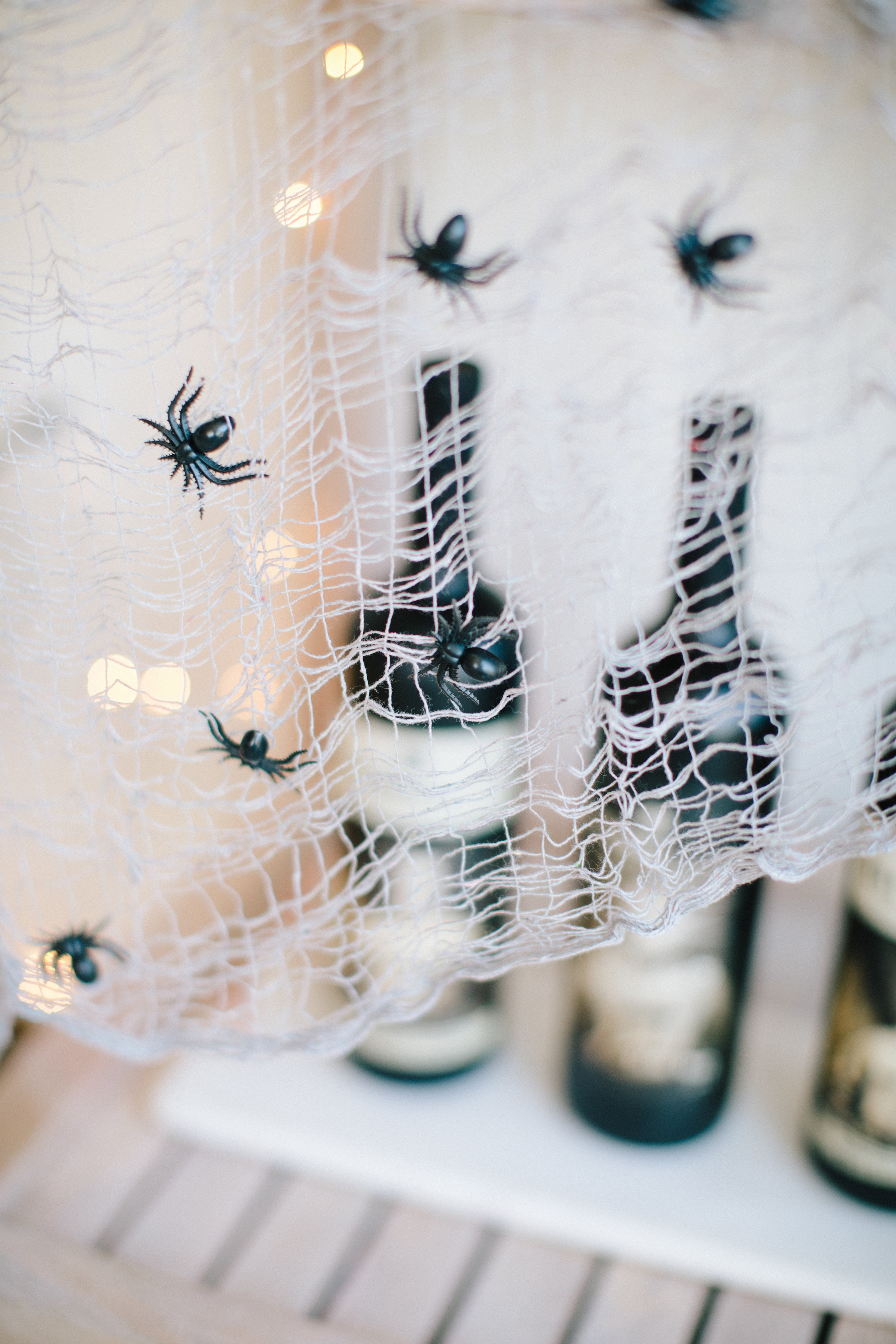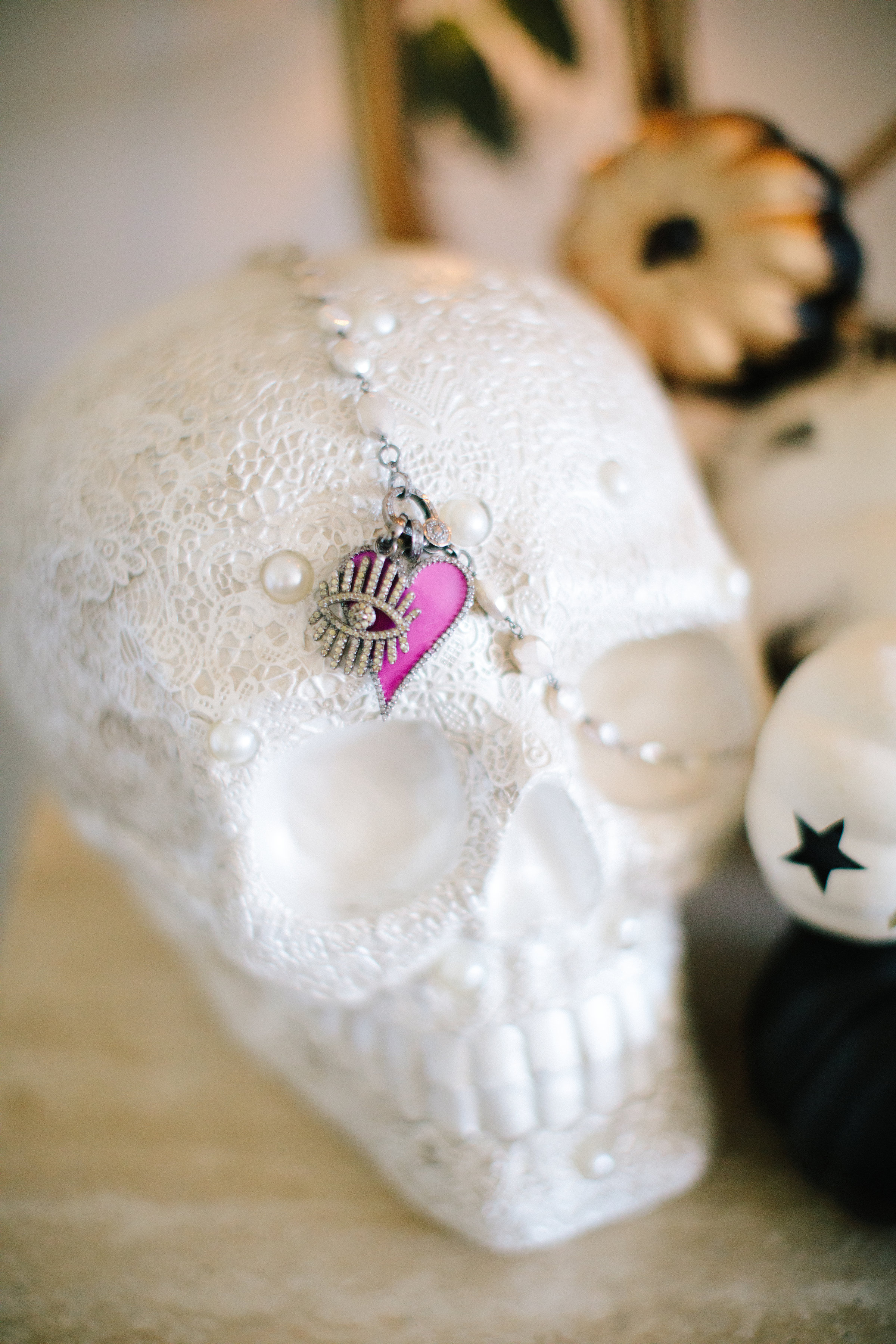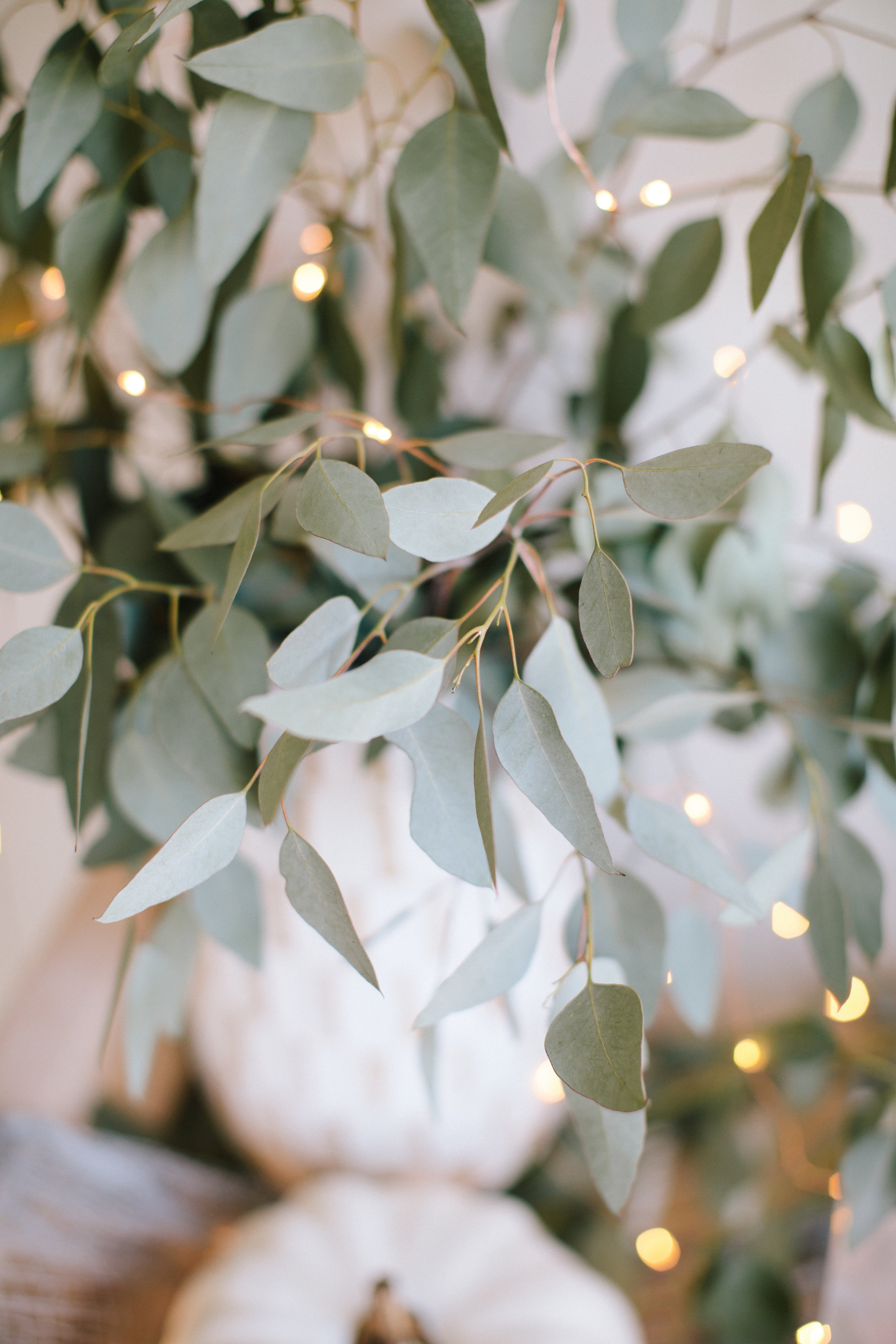 We ditched the basic champagne and rosé drinks and went for something that will give us a little warmer during the cooler, fall months.  We came up with a sage garnish cocktail, consisting of bourbon, ginger beer, a lemon wedge, sage and thyme.  Even the girliest of girly-girls will enjoy this drink!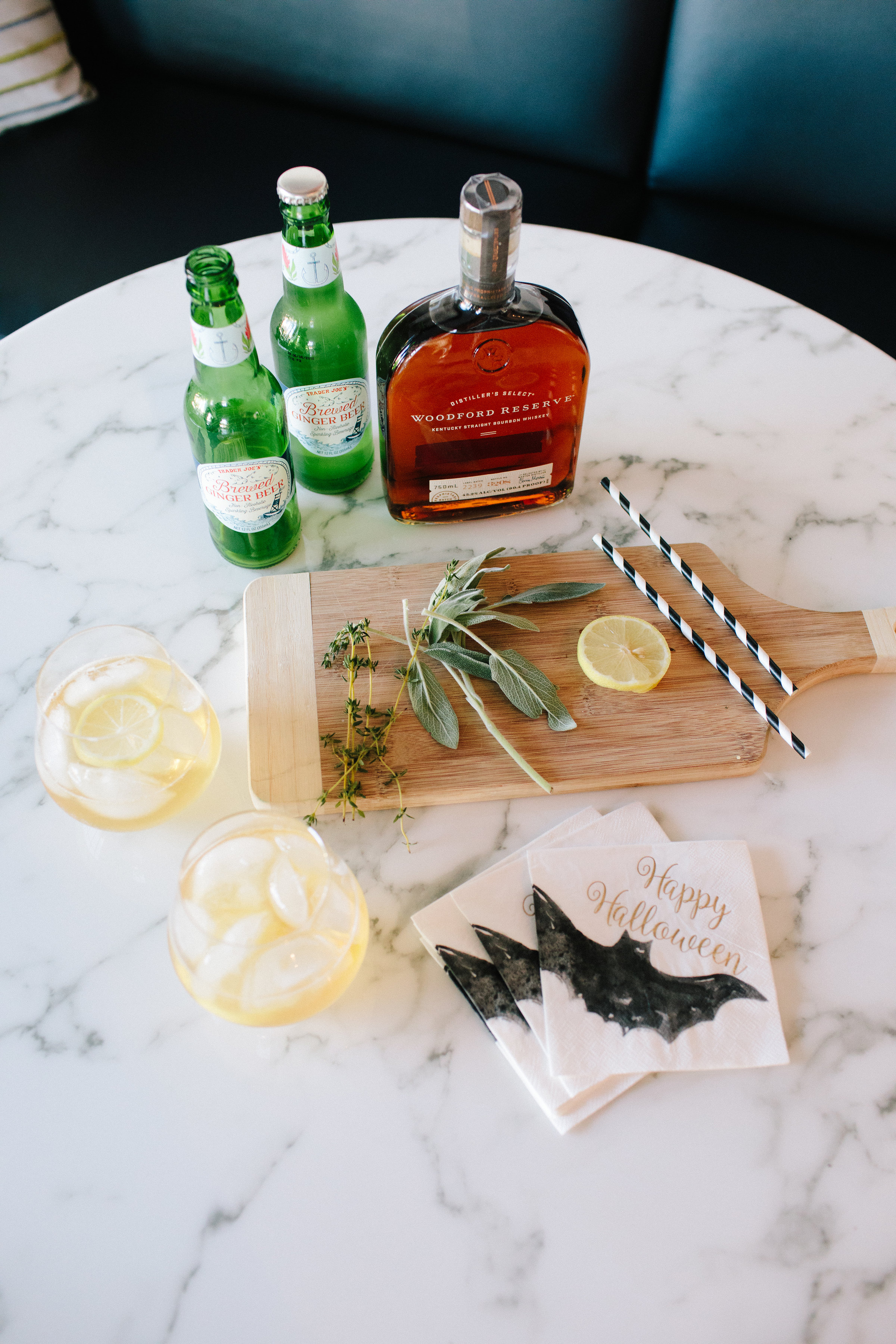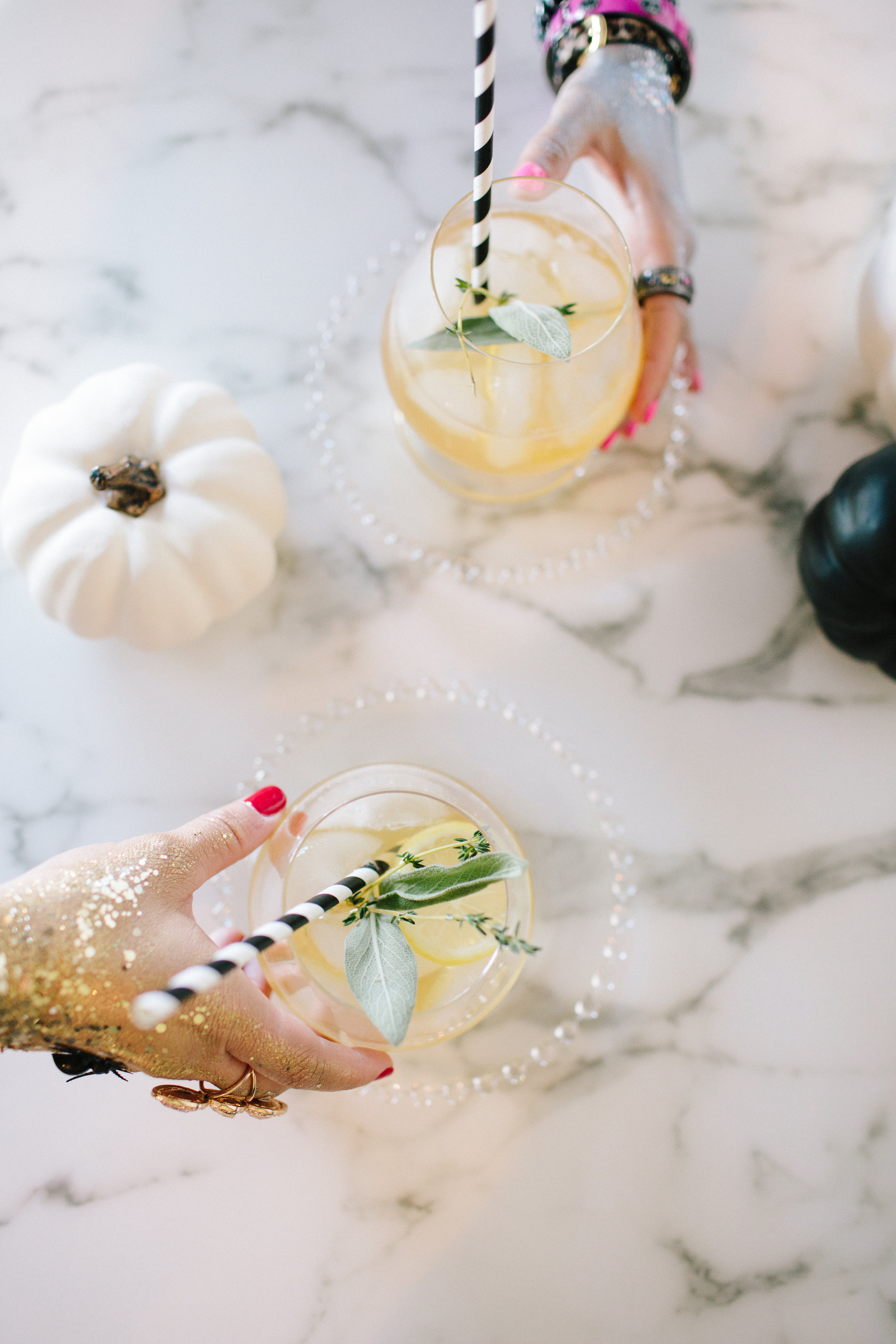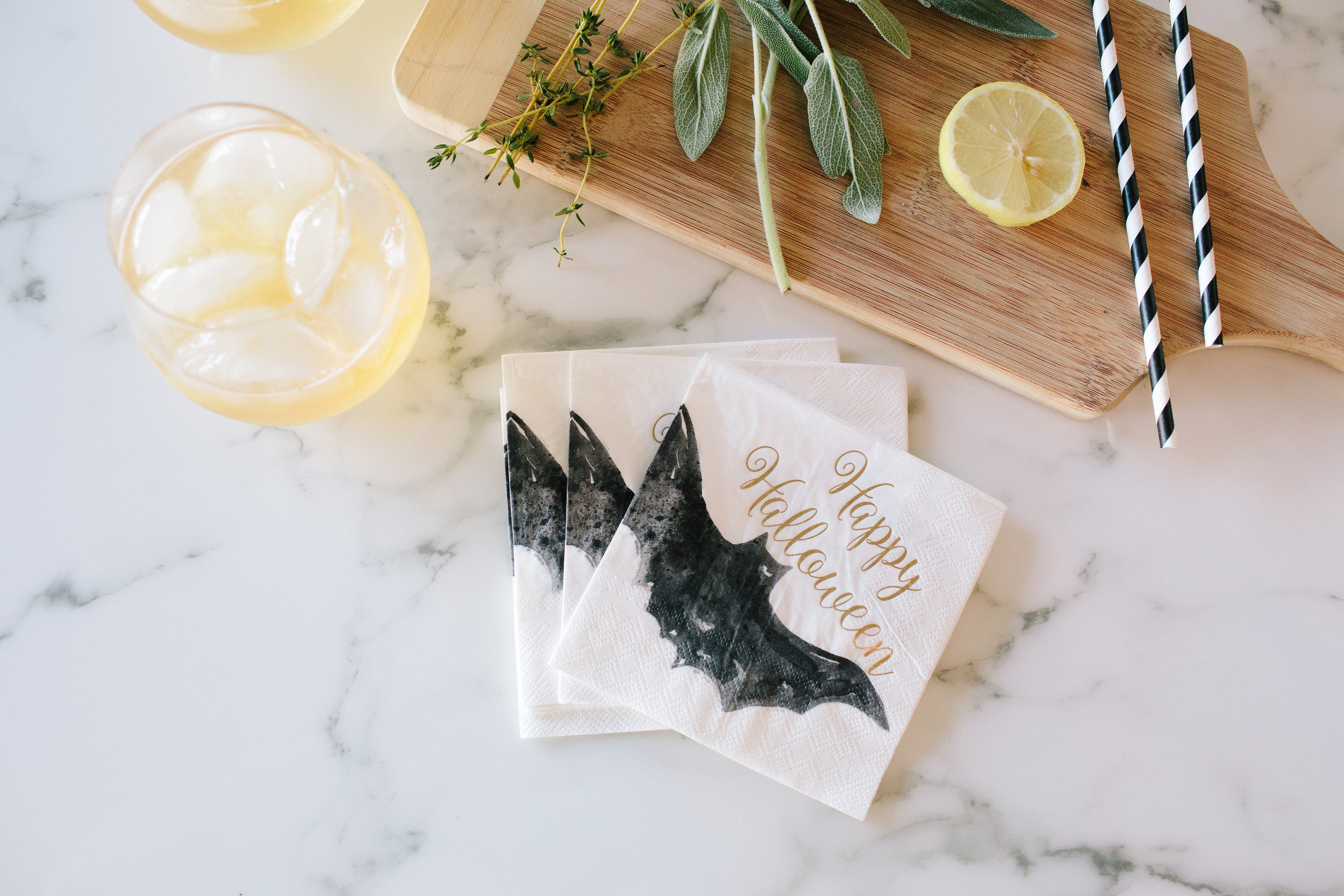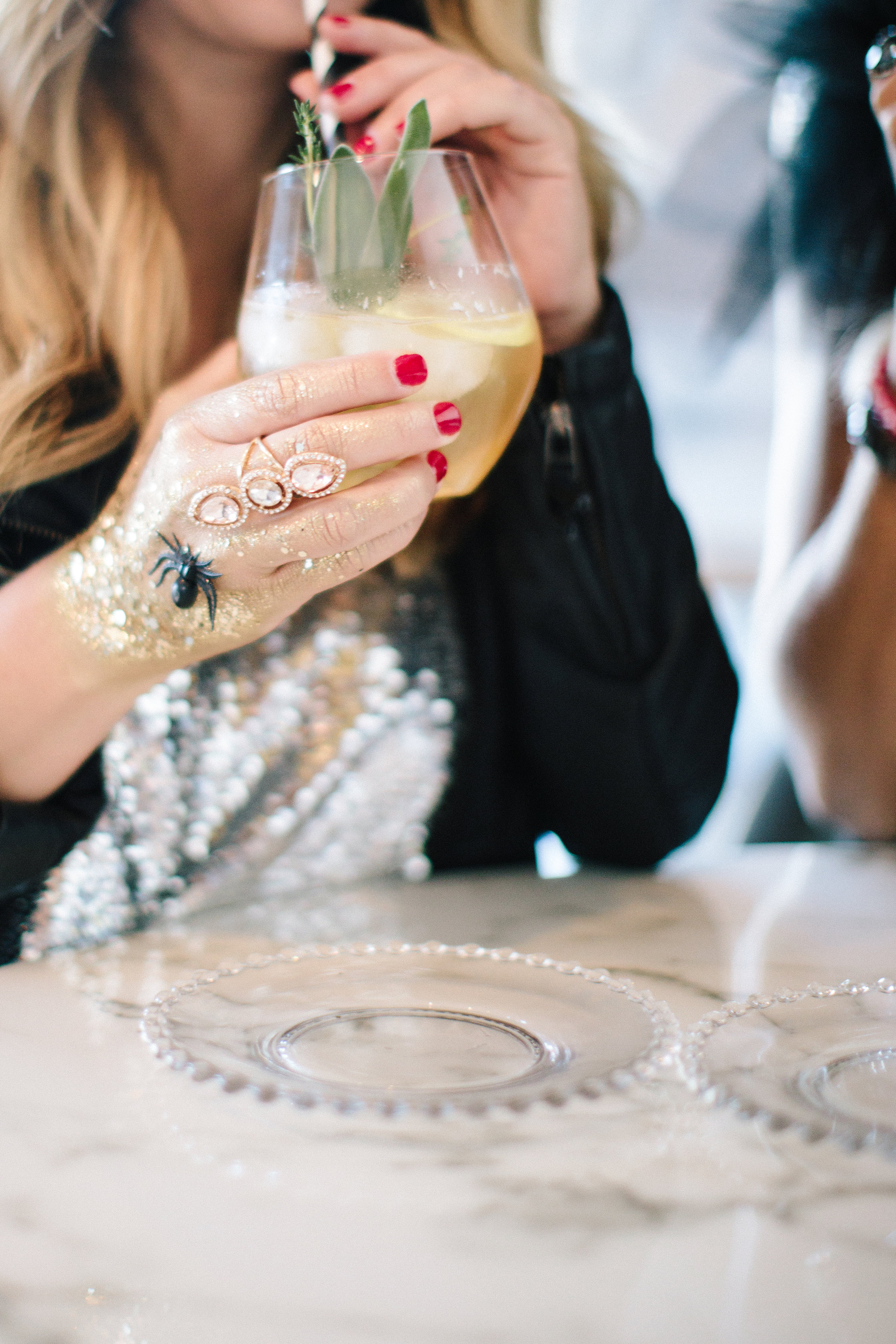 We like clothes (obviously;) and said bye-bye to the idea of costumes and wore outfits that were true to us (and that we will be able to wear again).  McKenna's dress will transition so well into New Years Eve parties and Lindsey's is the perfect mix dressy/ casual for a holiday gathering.  We hired a face painter(
@hammitupfacepaint
) who completely transformed our look!  What gal doesn't love to be drenched in a little sparkle?!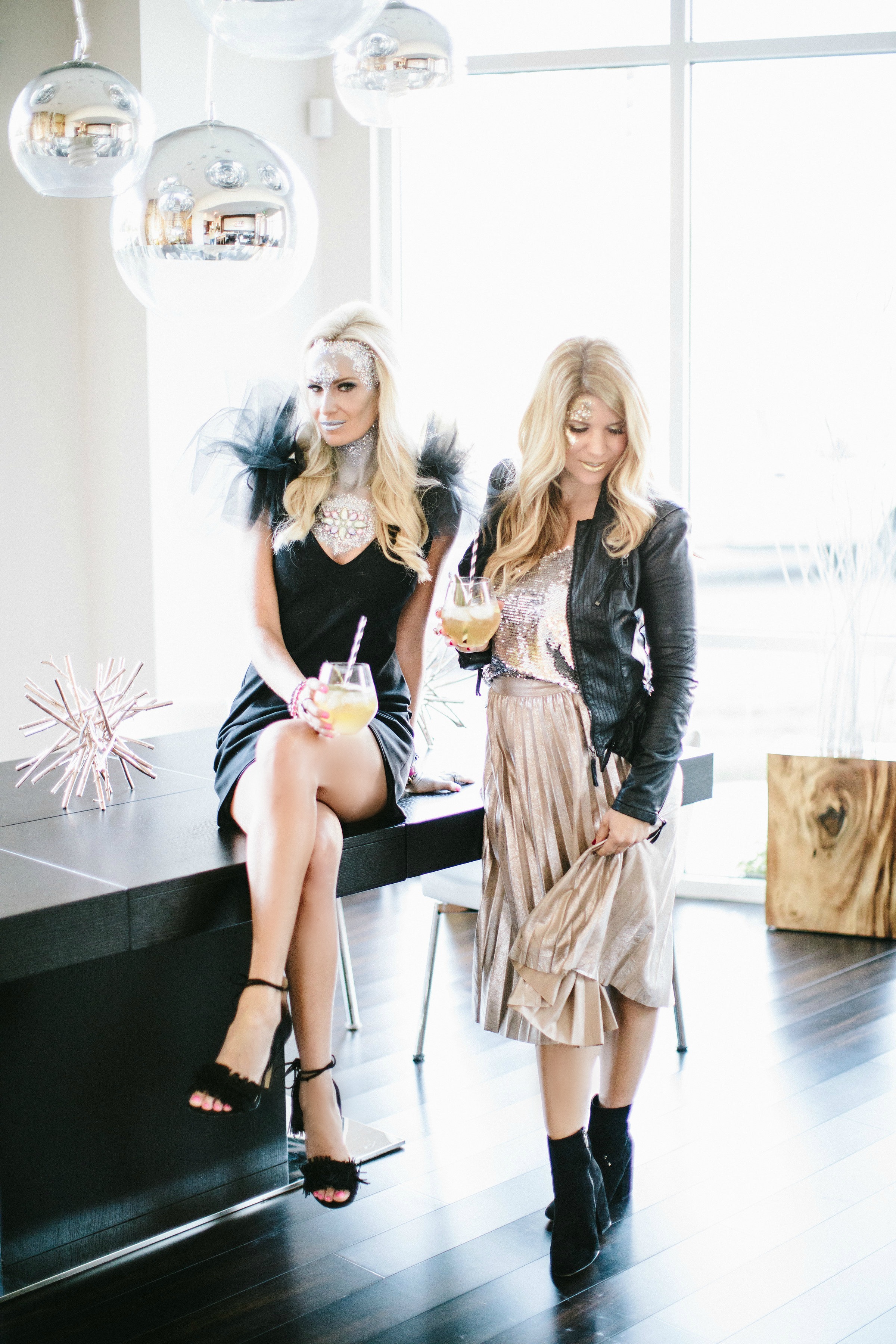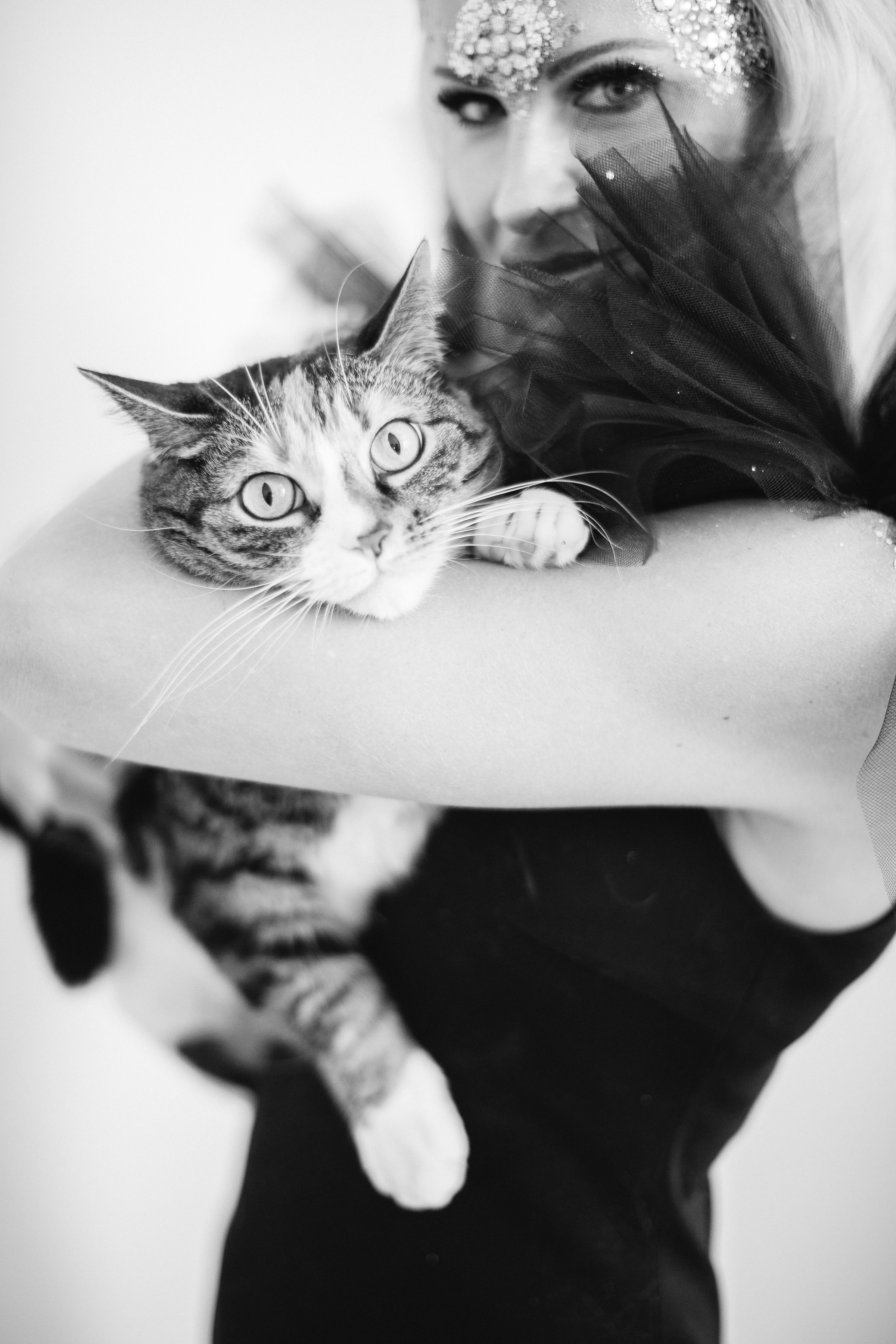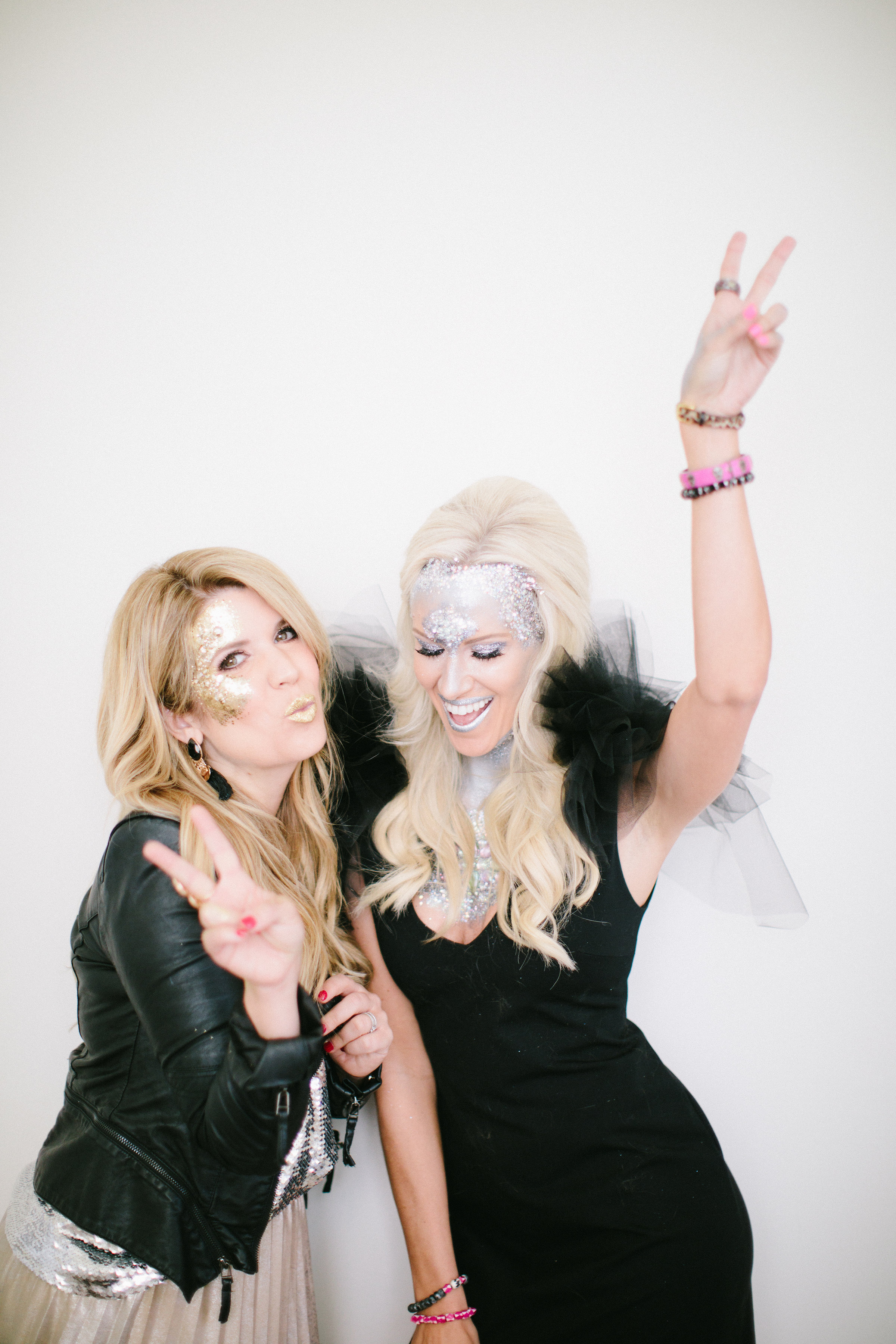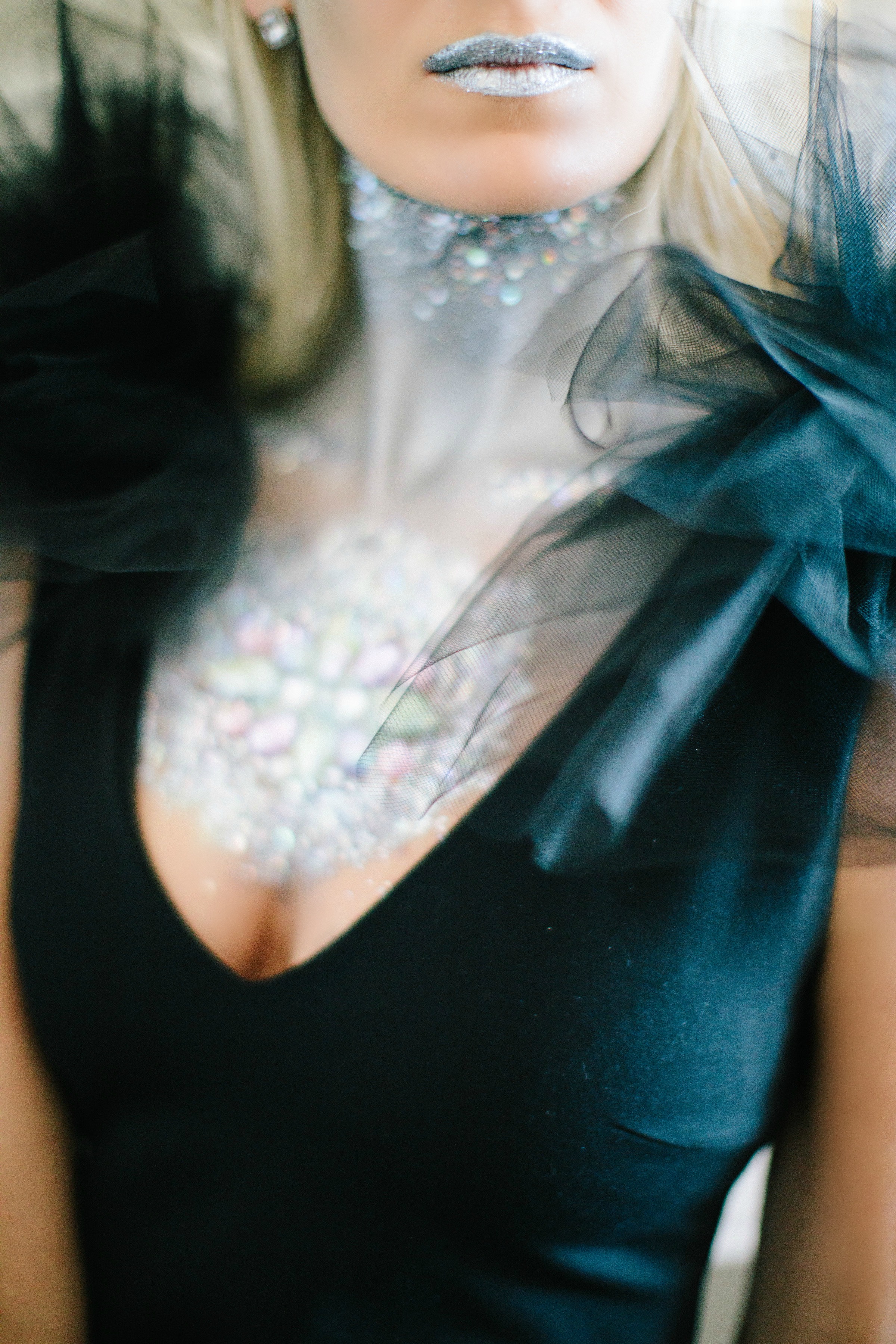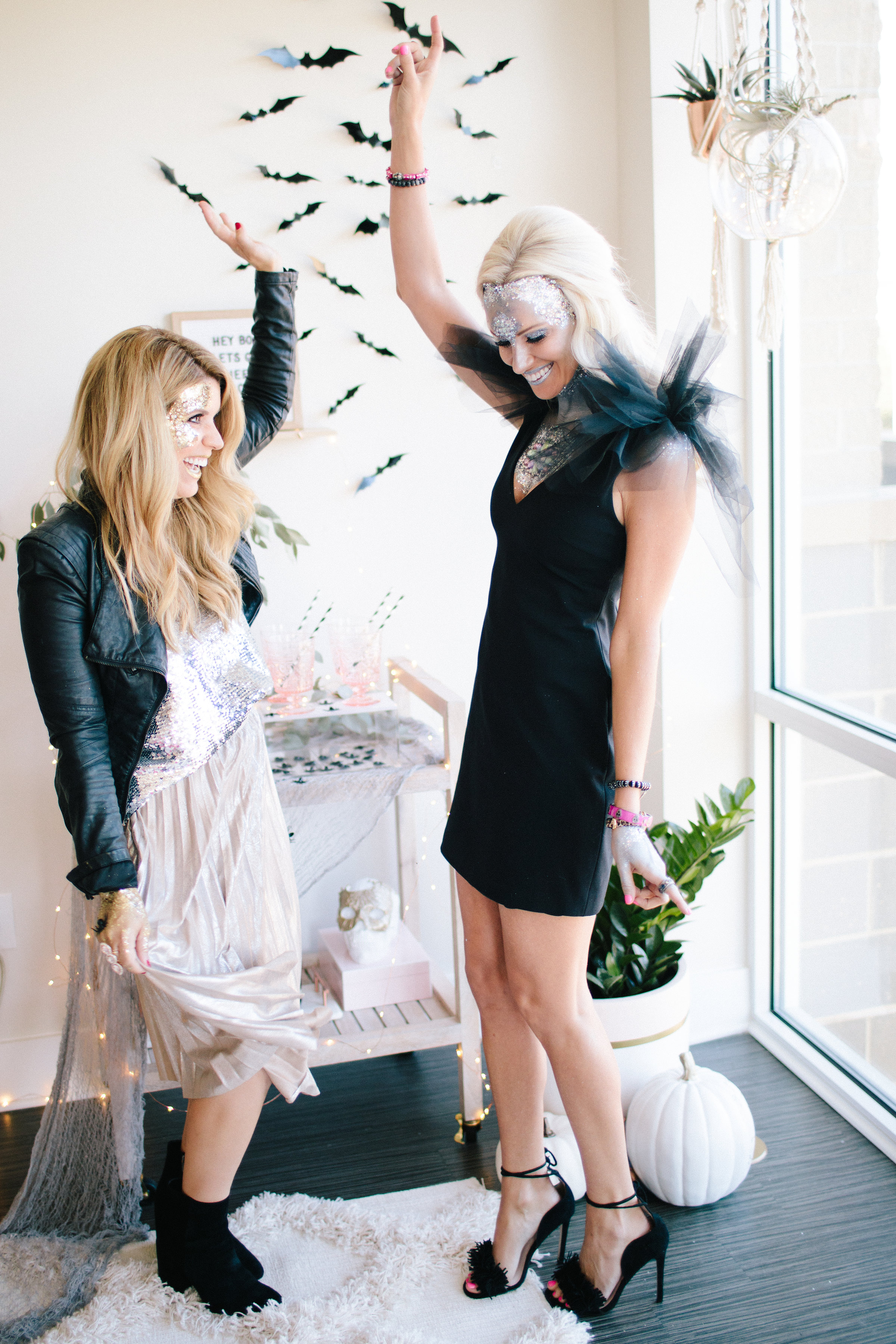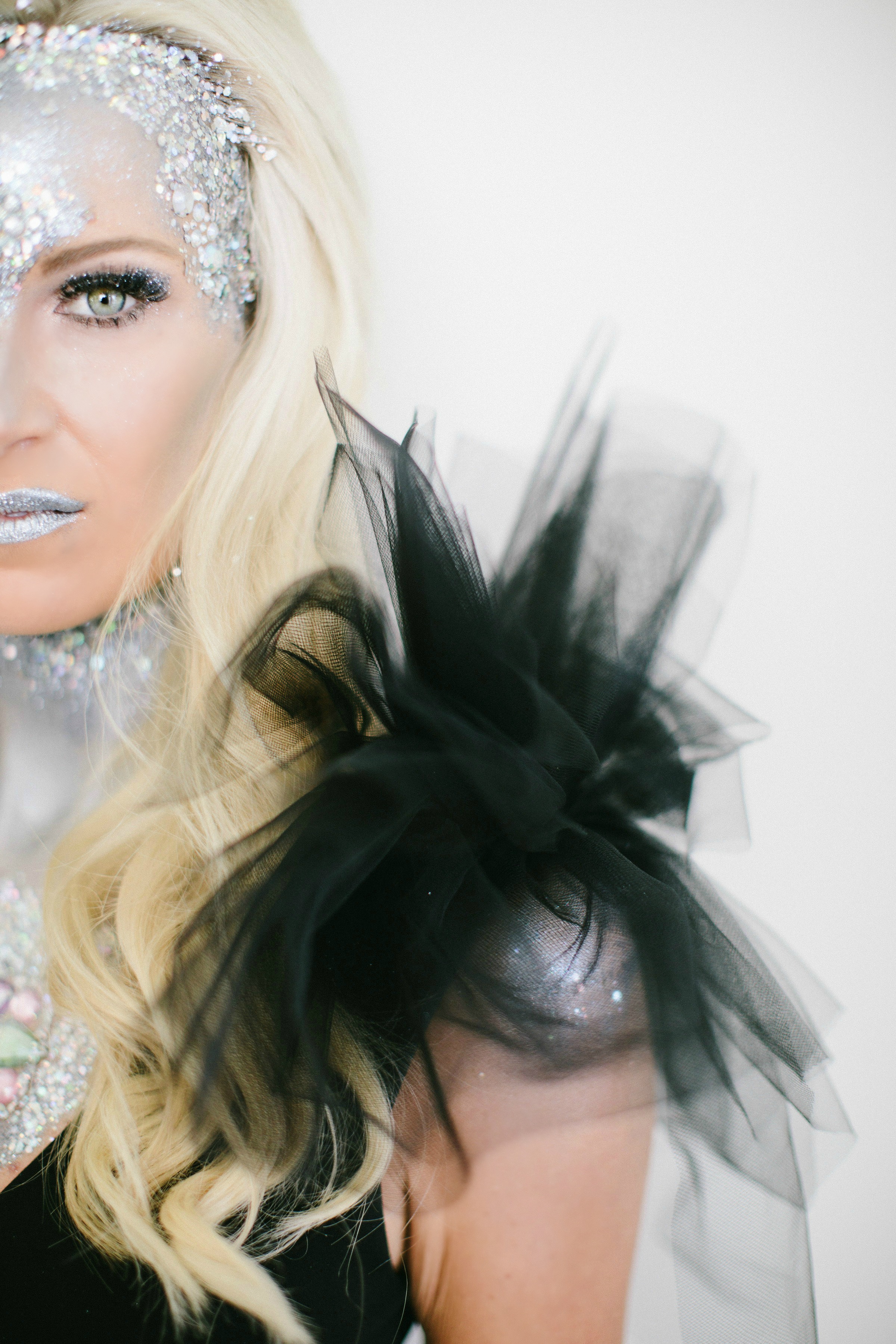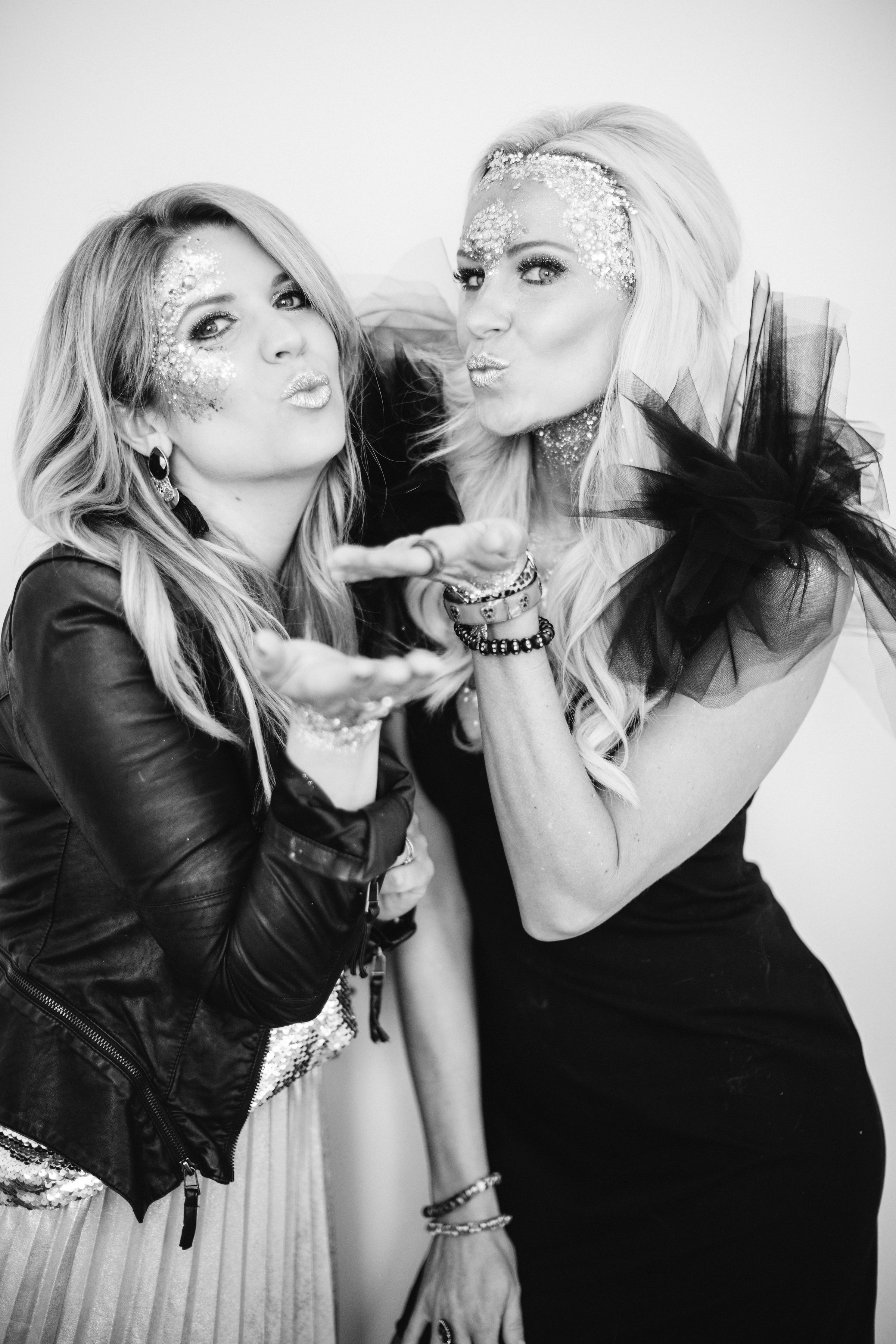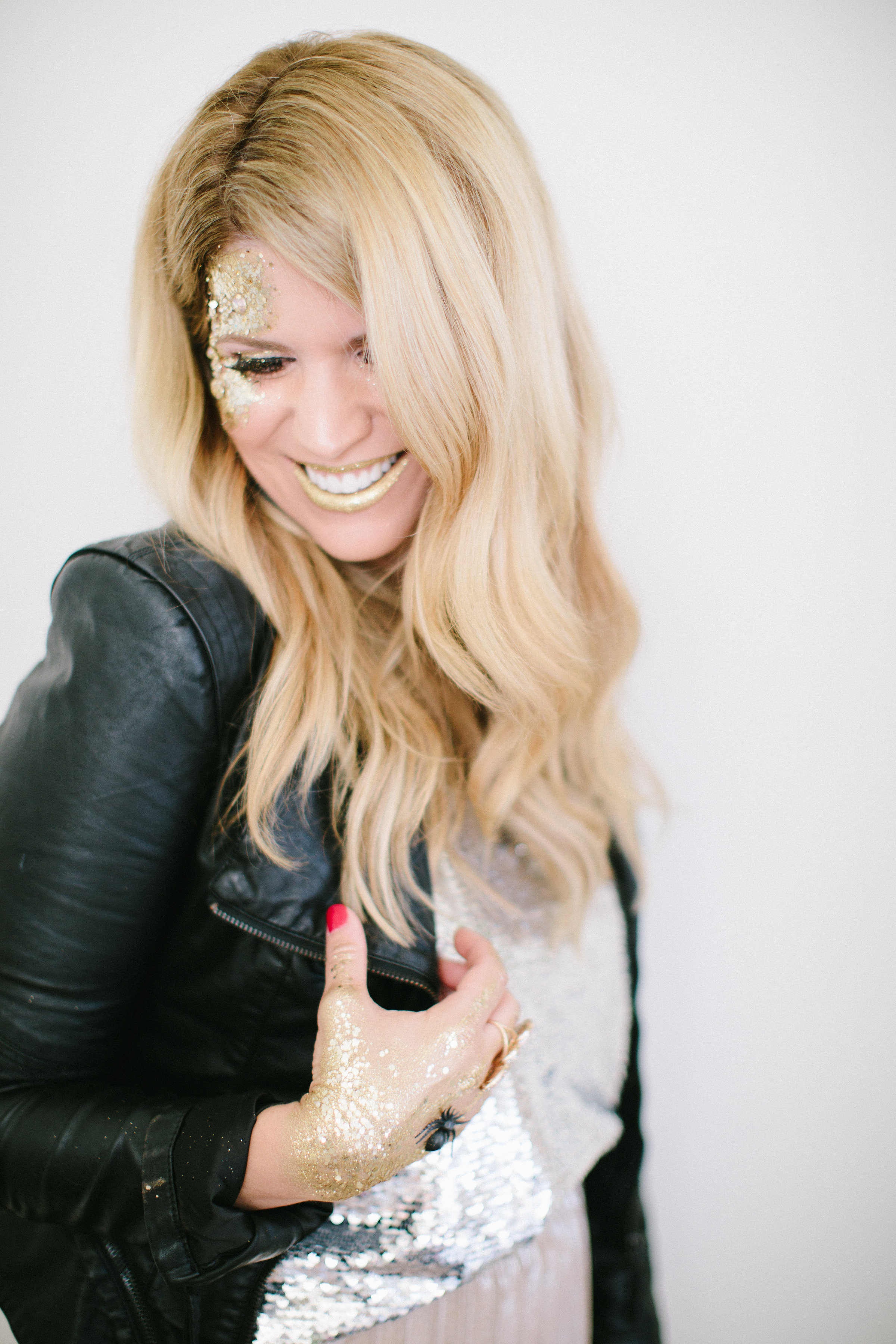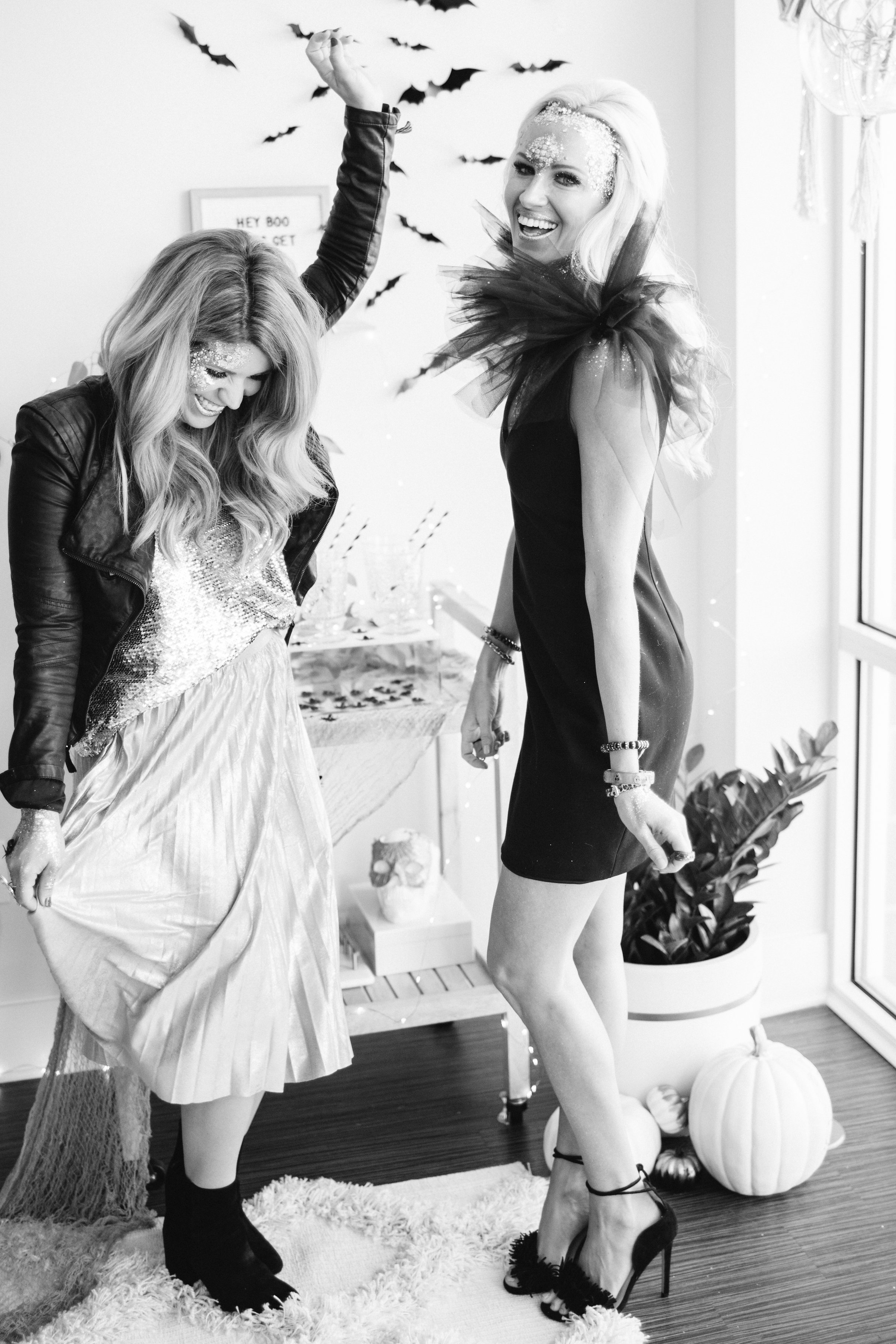 Our tips to creating a light and airy Gal-O-Ween soirée:
1) Select one bold color to intermix as an accent (ours was black)
2) Less can be more (believe it or not)
3) Find two or three areas to deck out within your space (ours was the bar cart, foster table and coffee table)
3) Create a costume with what you already own (then add sparkle)
4) Think outside of the box when it comes to a signature cocktail.  Ours didn't scream Halloween, but the sage mixed well with the soft ecualpytus that was used in the decor.  It was also a good, fall, low-calorie drink.
Happy Gal-O-Week, loves!  Hope you enjoy!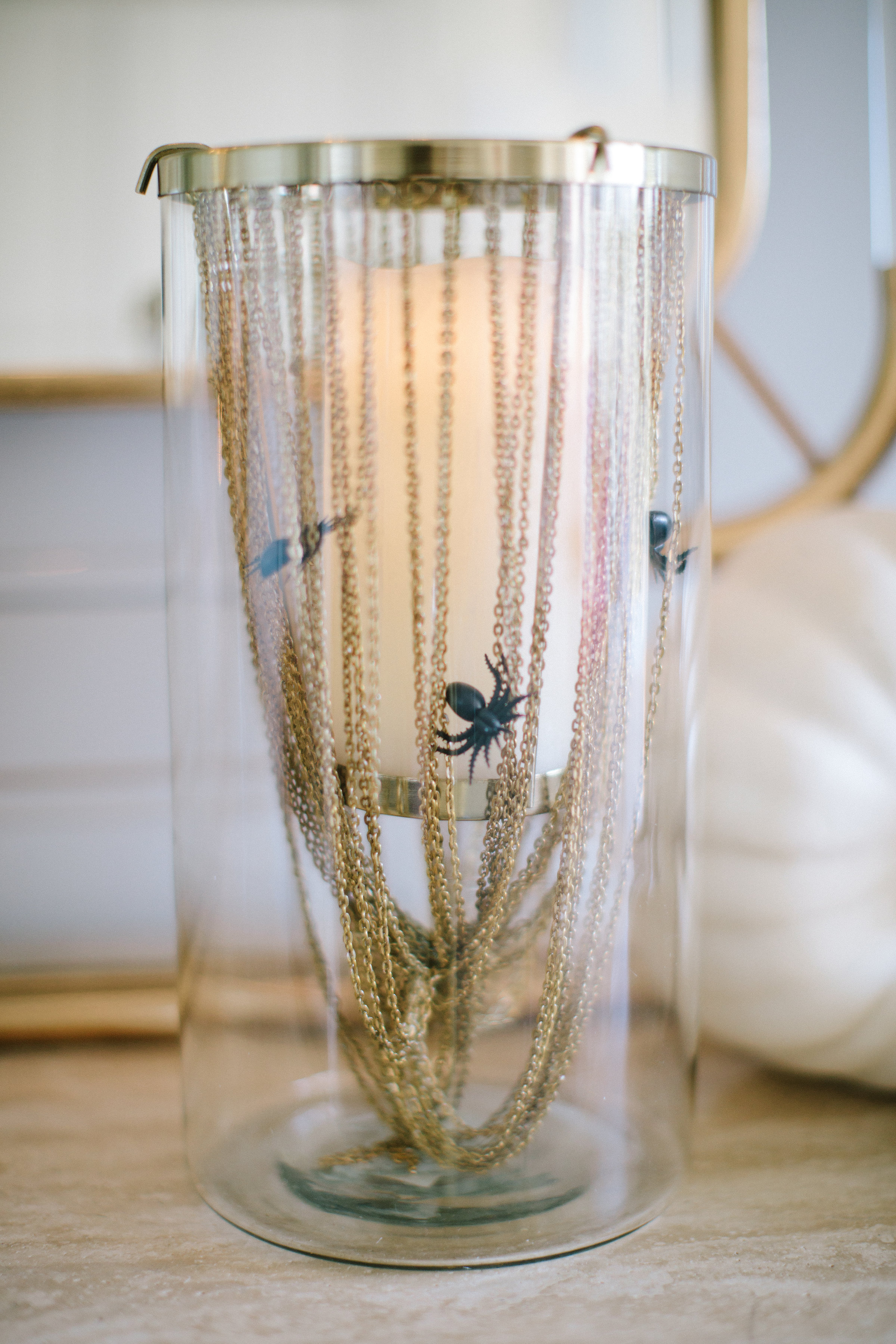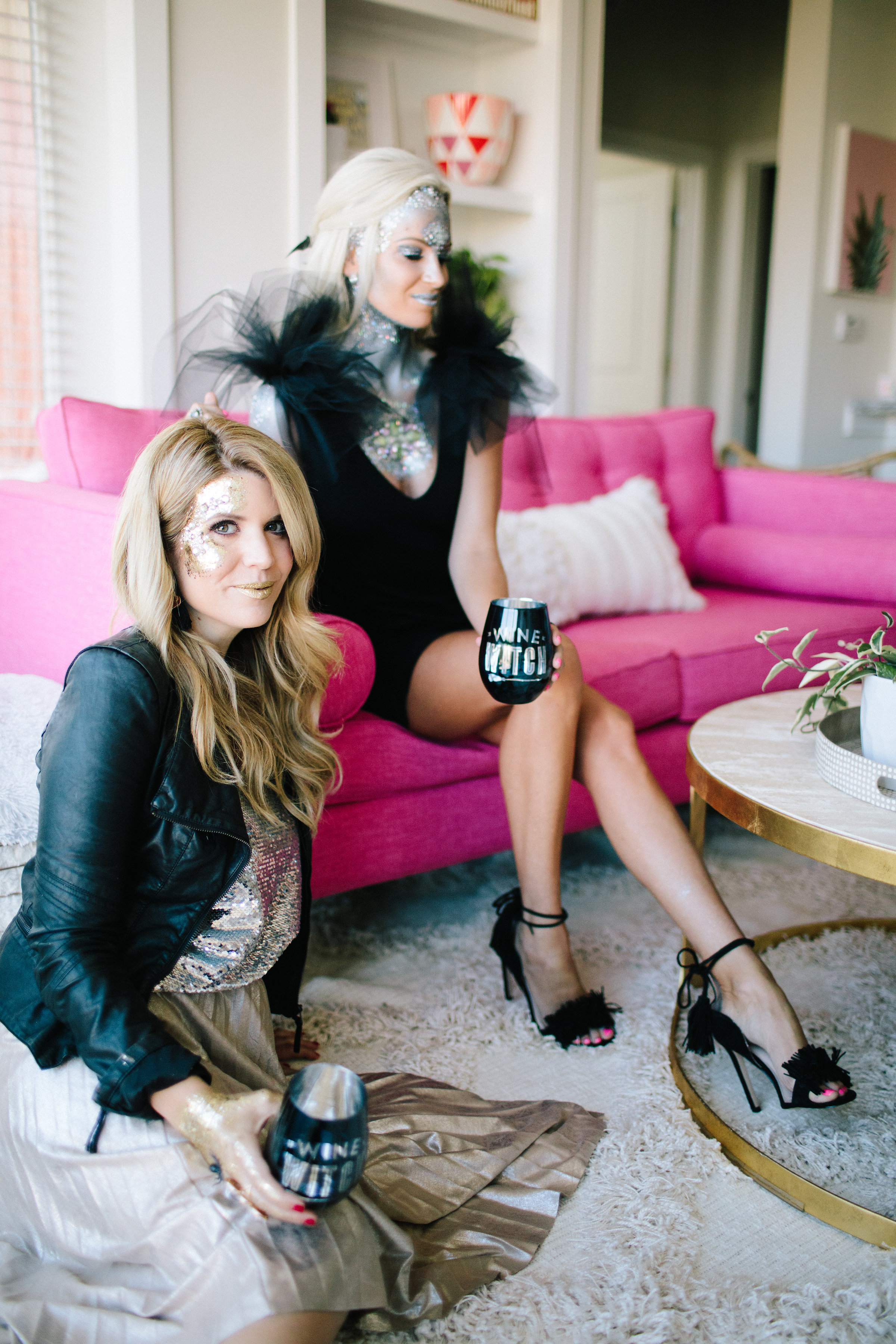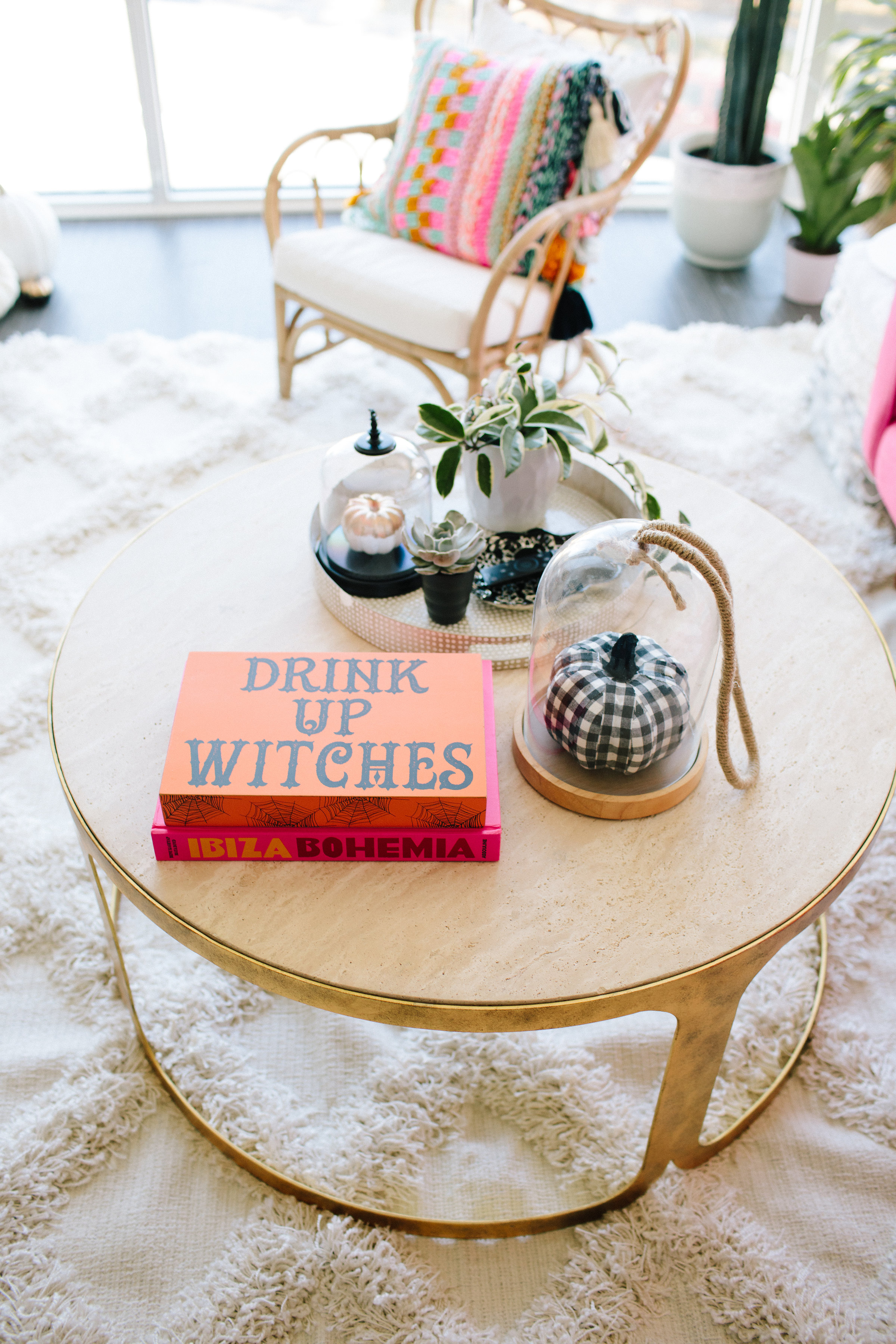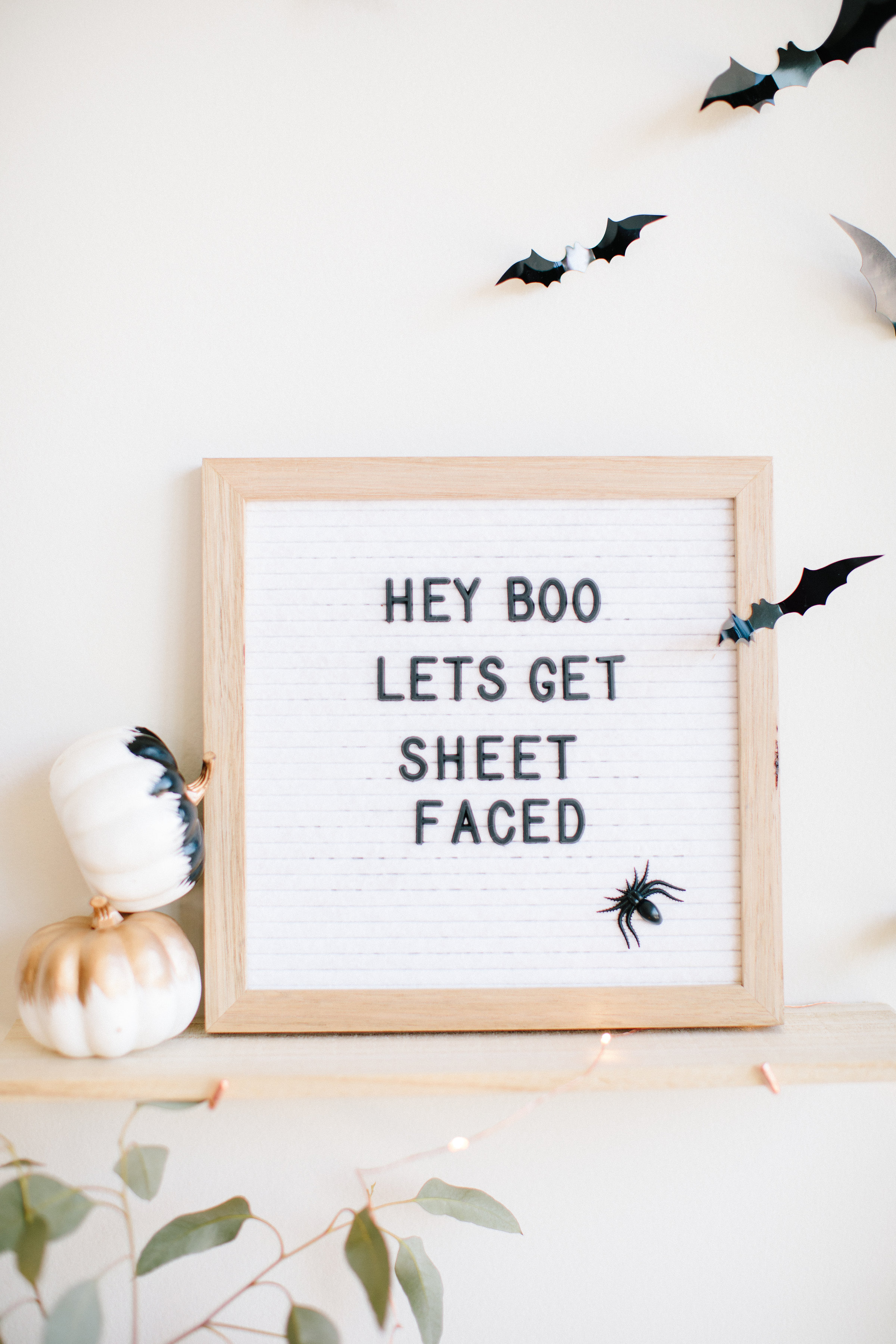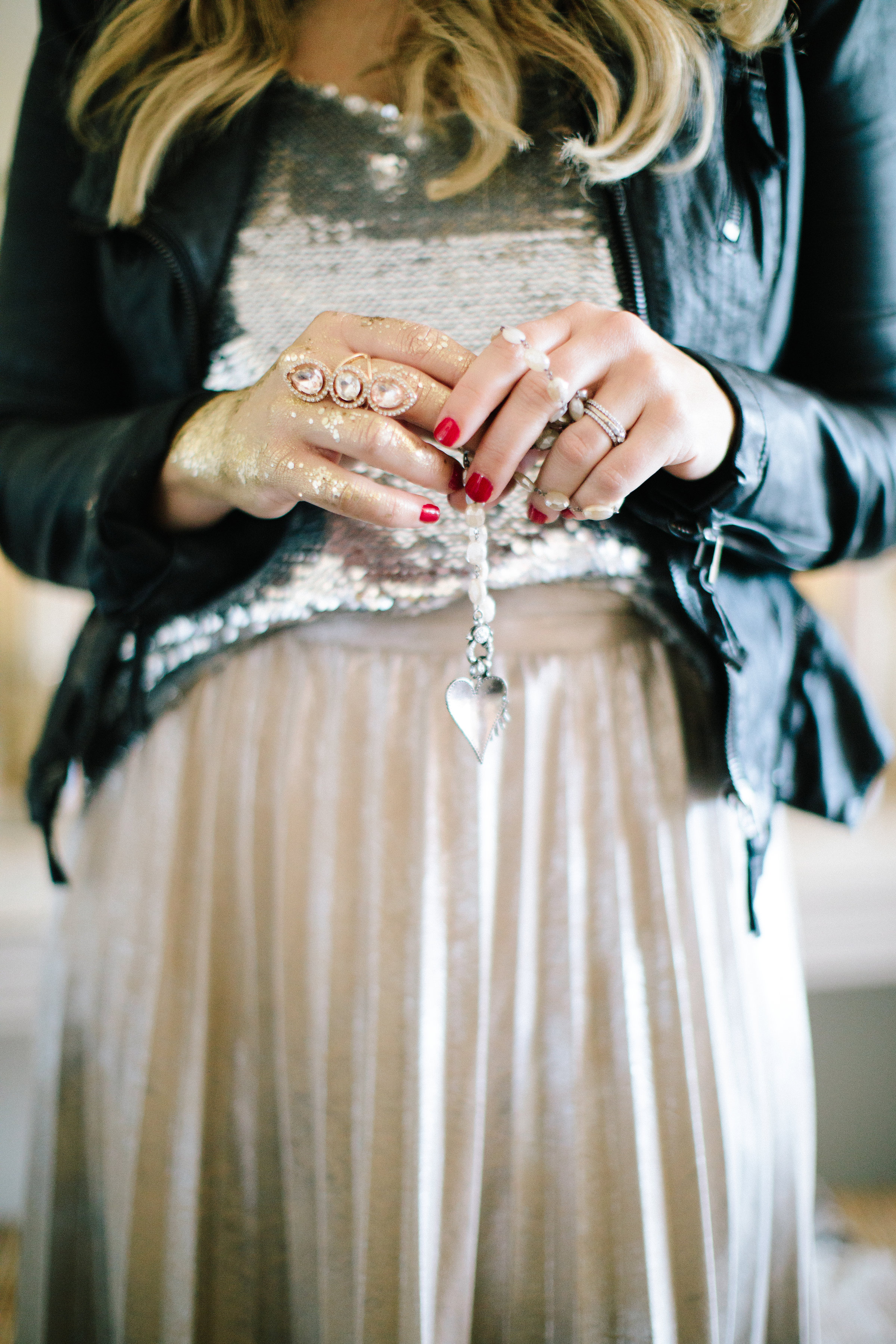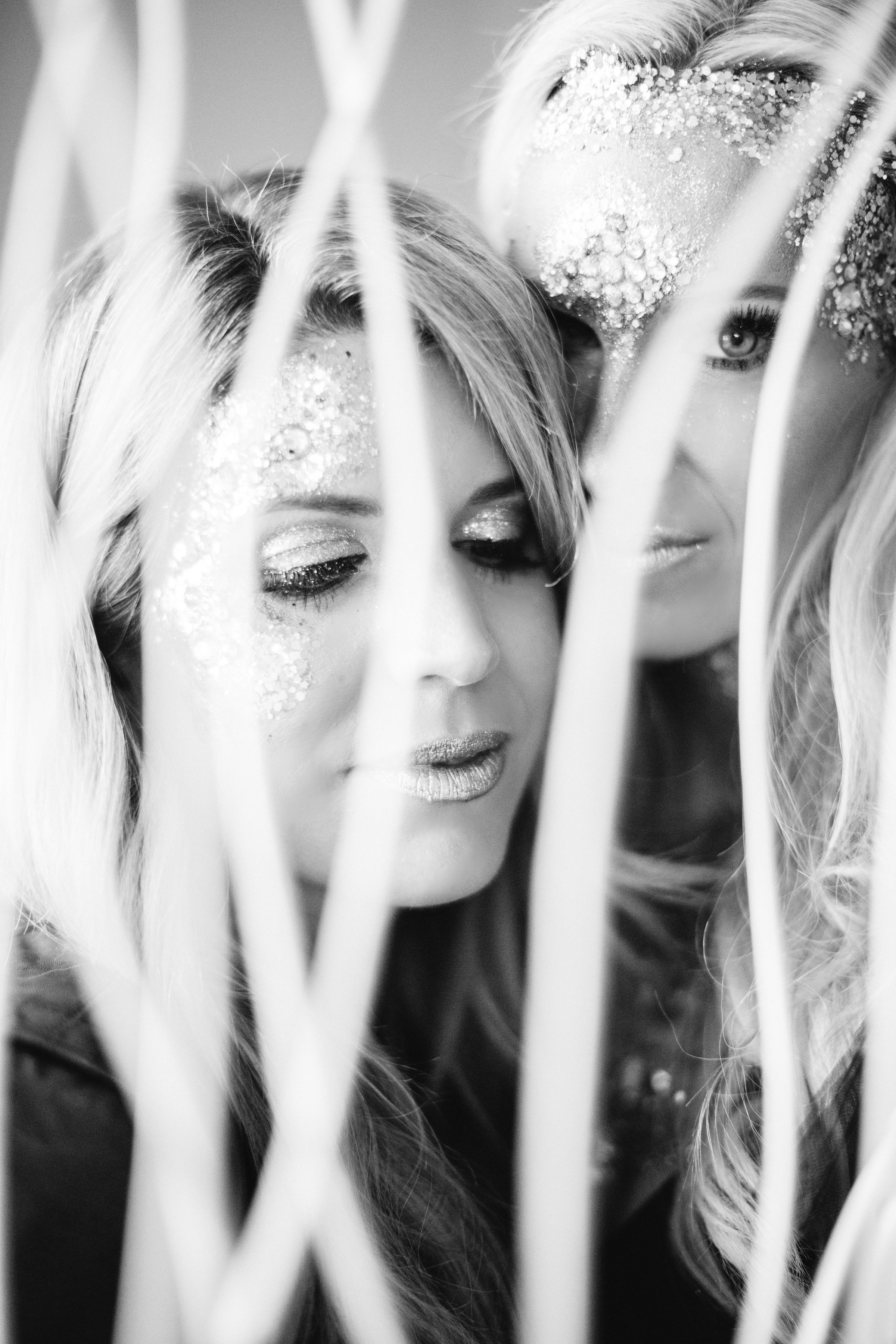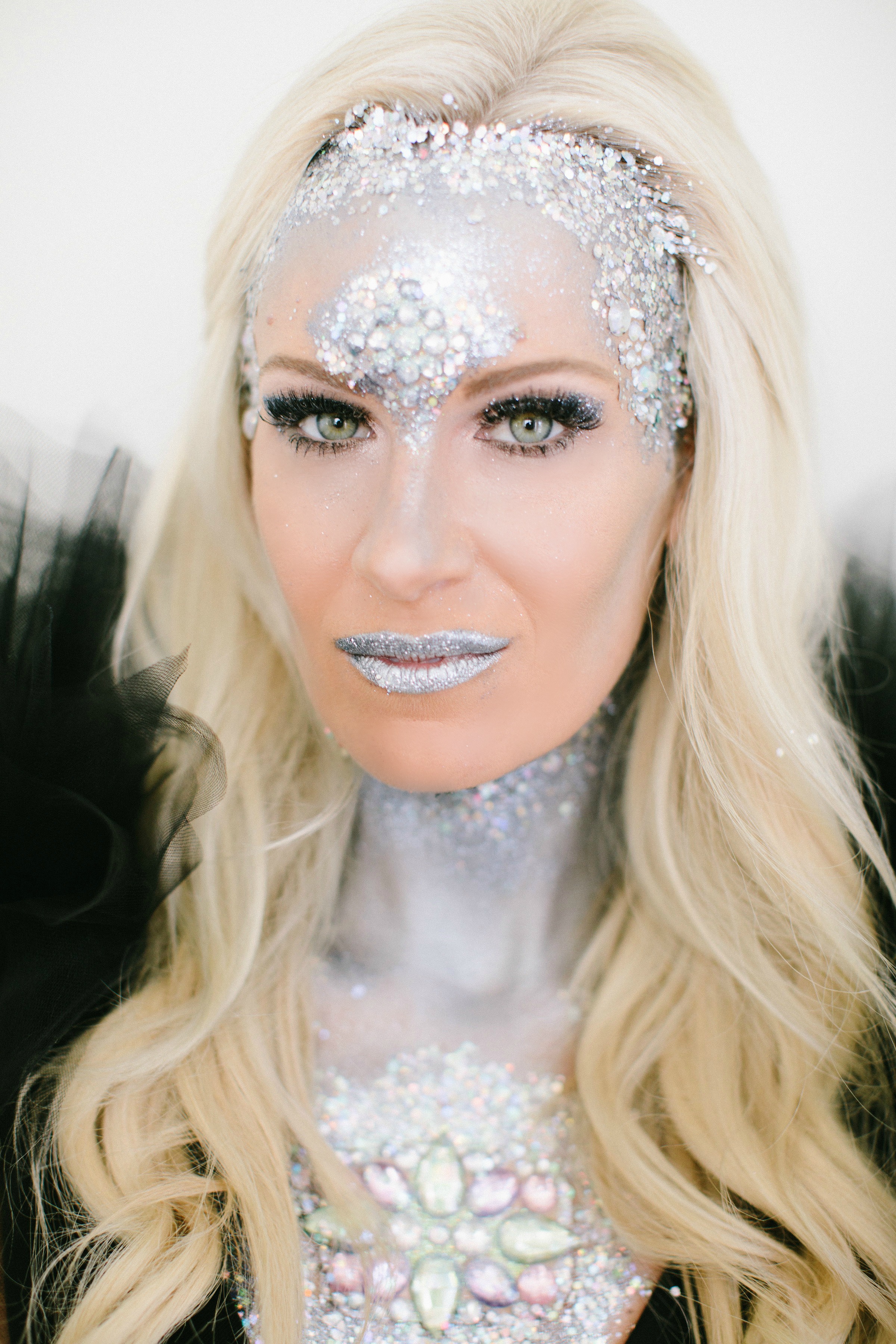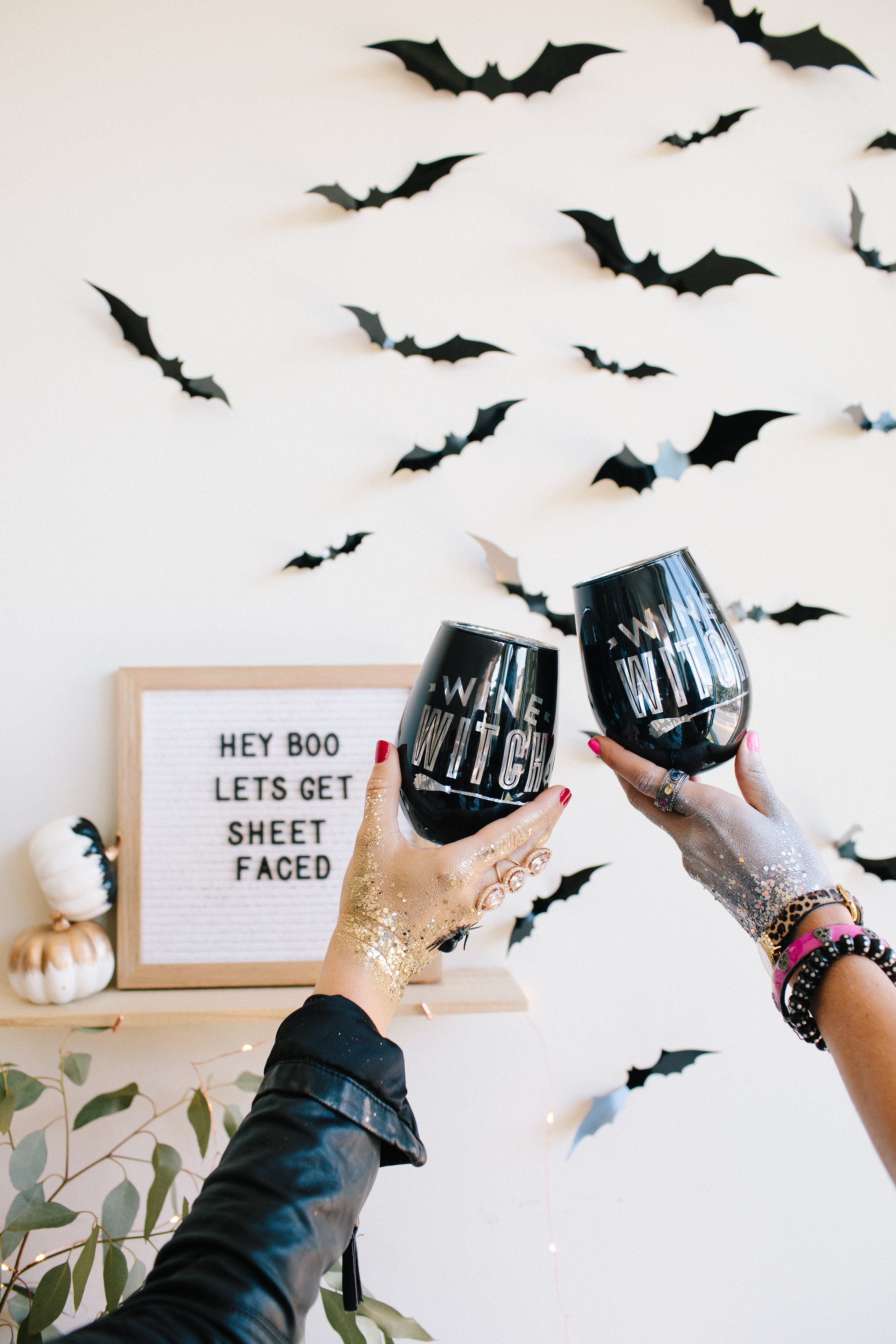 ---